Mercedes-Benz X-CLass 'appalling', says BMW (photos)
15:12 • 15.09.17
A senior BMW executive has slammed arch-rival Mercedes-Benz's X-Class as "appalling" while confirming his company is investigating a high-performance ute of its own.

And BMW Australia has thrown its support behind bringing the load-lugger to market, Motoring.com.au reports.

Hendrik von Kunheim, BMW's senior vice president in charge of the Asia, and South Africa (including Australia), said he had been disappointed by the X-Class, which has been developed using the ladder frame chassis of the Nissan Navara.

"When you look now at our German competitor from Stuttgart I think that product (X-Class) is appalling," von Kunheim told Australian media bluntly at the Frankfurt motor show overnight. "You would have expected something more serious.


"I saw that car (X-Class) in Geneva and was actually disappointed. Very disappointed.

"They can do better, they build fantastic cars, but this one was a disappointment."

Von Kunheim, the son of BMW's legendary former boss Eberhard von Kunheim, said he wasn't alone in thinking so negatively about the X-Class, which goes on-sale in Australia in early 2018.

"I listened to some of your (media) colleagues from other countries. They said it was very cheap, very plasticky, not very much Mercedes-like what you would expect."

While unimpressed by the X-Class, von Kunheim made it clear he saw a BMW pick-up as a good idea. He even showed off a phone cover created by his staff that included a digitally-created image of a BMW pick-up.

"There is a pick-up on my phone cover just to remember when I am talking to the board what are my priorities," von Kunheim explained.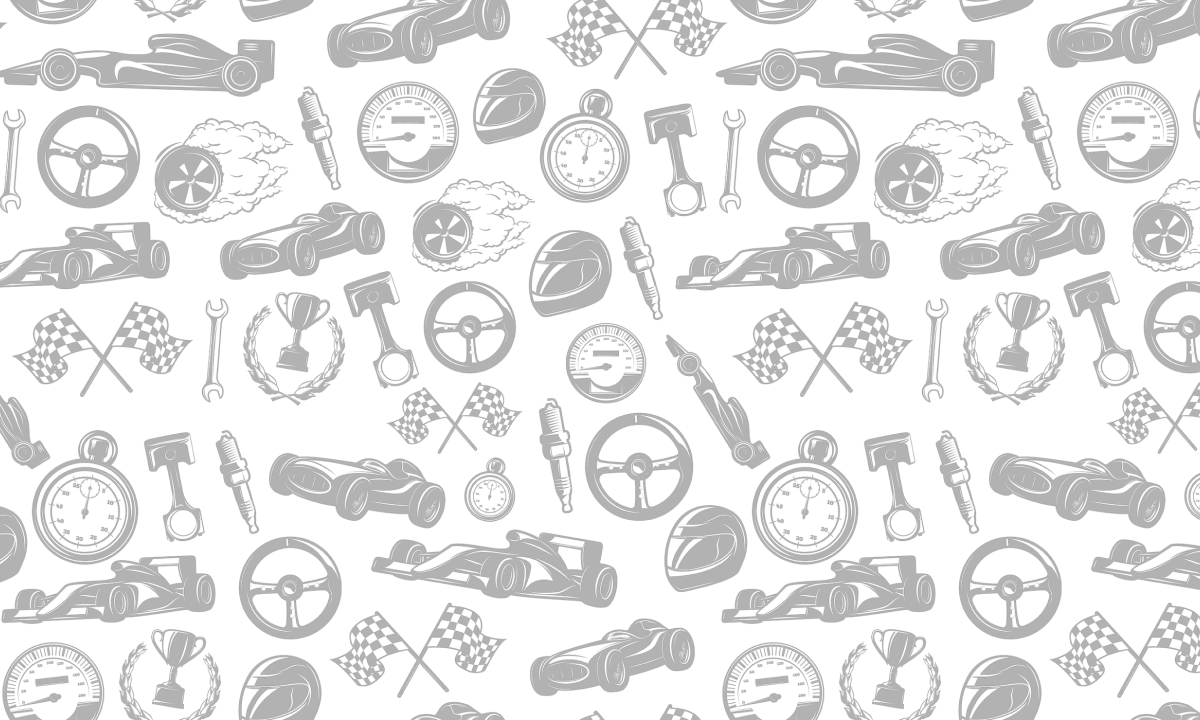 LATEST NEWS • All Today news
09:12 • 24/10
Norway to be home to Europe's first underwater restaurant
18:18 • 23/10
Azerbaijan not willing to abandon war threats – Armenian analyst
17:35 • 23/10
NASA joins host of nations and companies that want to go to the lunar surface
17:26 • 23/10
 Global Finance Magazine names Ardshinbank Armenia's 'Safest Bank of the Year'  
17:19 • 23/10
No agreement to promote any progress without authorities' willingness – economist  
15:59 • 23/10
We have negotiated gas export plans with Armenia, says Iranian official
15:23 • 23/10
Young Armenian weightlifters bring 32 medals from 2017 World Championship
15:08 • 23/10
Nalbandian to attend OSCE Conference in Palermo
14:55 • 23/10
Artsakh Defense Ministry publishes footage of Azerbaijani rocket strike
14:26 • 23/10
Nagorno-Karabakh is not aggressor, but will strike back against possible threats, says presidential spokesperson
13:52 • 23/10
Pakistani premier confirms R129 and Milgem talks with Turkey
13:39 • 23/10
Allies need to respect Turkey, says Erdogan
13:32 • 23/10
Armenia defense delegation to attend conference in US
13:13 • 23/10
Mexican lawmakers pay tribute to Genocide victims
12:27 • 23/10
Zidane backs Ronaldo as 'player of generation'
12:18 • 23/10
Family affair! George Clooney brings wife Amal in strapless blue and white gown to LA premiere of Suburbicon
12:10 • 23/10
AC/DC producer George Young dead at 70
11:38 • 23/10
Azerbaijan strikes Karabakh defense posts from heavy launchers: Defense Army pledges 'painful retaliation'
11:02 • 23/10
'The ball is in EU's court now' – Republican lawmaker  
10:07 • 23/10
Acidic oceans 'will affect sea life'
09:37 • 23/10
Two Italian regions back more autonomy
09:13 • 23/10
5.2-magnitude quake Jolts southern Iran
14:47 • 21/10
Russia wants Armenia to be key economic role-player in region – expert
14:06 • 21/10
US closely working with Turkey to fight terror
13:32 • 21/10
Armenian female weightlifter named U-20 European champion
13:12 • 21/10
Angelina Jolie sophisticated chic in gorgeous couture gown as she walks red carpet with daughters Shiloh and Zahara
12:58 • 21/10
Two Armenian soldiers fatally wounded in Nagorno-Karabakh  
12:43 • 21/10
Civil funeral rites for Levon Hayrapetyan attracts over 1,000 people in Moscow
12:04 • 21/10
Richard Giragosian: New EU-Armenia agreement to mark important breakthrough
11:12 • 21/10
Bill Gates to invest more than $1 billion in public schools
10:57 • 21/10
Azerbaijan continues ceasefire violations after Geneva summit
10:04 • 21/10
Grizzly bears find the perfect pole to scratch their backs at the side of a road in Canada
09:40 • 21/10
Spain expected to impose direct rule over Catalonia
09:18 • 21/10
Dozens killed in Afghan suicide bomb attack
17:58 • 20/10
Artsakh foreign minister hails EU cooperation as 'stabilizing factor'
17:38 • 20/10
Mariah Carey's Los Angeles mansion burgled
17:10 • 20/10
New nuclear power plant project absolutely feasible for Armenia – energy
16:20 • 20/10
Young Armenian weightlifter named winner of European Cup
15:53 • 20/10
Azerbaijan's respect for Vienna arrangements would have paved way to confidence-building – analyst  
15:00 • 20/10
Ookla® awards Ucom with 'The Fastest Mobile Network in Armenia 2017'
13:48 • 20/10
Introducing the house of the future: From smart mirrors that recommend outfits to fridges that peel and cook food
13:38 • 20/10
Bako Sahakyan, Catholicos Aram I discuss Armenia-Diaspora agenda  
13:12 • 20/10
EU reaffirms commitment to Iran nuclear deal
13:07 • 20/10
North Korea 'months' away from capability to nuke US, CIA director says
12:42 • 20/10
State Department announced 'Progress' between US and Turkey on visa crisis
12:24 • 20/10
Last vehicle rolls off production line as Australian car manufacturing ends
11:57 • 20/10
Russia always pursued expansionist ambitions in post-Soviet area, says Nagorno-Karabakh lawmaker
11:15 • 20/10
Medvedev to attend Eurasian Intergovernmental Council's session in Yerevan
10:50 • 20/10
Azerbaijan Laundromat shows UK is choice of crooks and despots, says Labour MP
10:33 • 20/10
EU-Armenia agreement not translated only by one member state – European Commission  
10:10 • 20/10
Chorrord Ishkanutyun: Armenia's transport minister under inspection bodies' spotlight?  
09:41 • 20/10
North Korea urges Australia to distance itself from US
09:16 • 20/10
EU rules out involvement in Catalan crisis
18:14 • 19/10
Messi eats a 'glucose tablet' hidden in his sock during Barcelona win over Olympiakos
17:55 • 19/10
New EU-Armenia agreement 'very ambitious project', says expert
17:10 • 19/10
Pussycat Dolls deny prostitution claims
16:52 • 19/10
iPod designer Tony Fadell named winner of Armenian president's IT award
15:52 • 19/10
Is Melania Trump using body double? Conspiracy theory suggests replacement is traveling with the President using a fake nose and giant sunglasses
15:36 • 19/10
Uranus up close: Giant ice planet set to be its closest to Earth and visible without a telescope
15:22 • 19/10
Azerbaijan's territorial claims not limited to Karabakh, says parliament member
14:36 • 19/10
Canadian Boy, 10, falls down Niagara Gorge after losing balance on railing
14:30 • 19/10
New Zealand has youngest ever prime minister
14:08 • 19/10
Nagorno-Karabakh development programs discussed in Brussels
13:34 • 19/10
Spain to trigger suspension of Catalan autonomy on Saturday
13:21 • 19/10
Sargsyan-Aliyev talks important effort against April tensions, says Armenian expert
12:06 • 19/10
Turkey may soon close Iraqi border, says Erdogan
11:47 • 19/10
EU-Armenia agreement mutually acceptable  –  Republican MP hits back at critics
10:38 • 19/10
Zhamanak: Azerbaijan's interest to reduce frontline tension positive sign, says Russian politician
10:09 • 19/10
Hraparak: Signing of EU Neighborhood Policy may be postponsed until late 2017
09:37 • 19/10
Portugal interior minister resigns after deadly wildfire
09:11 • 19/10
Catalonia referendum: Spain ultimatum looms over independence push
19:30 • 18/10
France passes controversial anti-terror law
19:25 • 18/10
Spain issues clear threats on Catalan rule
19:08 • 18/10
Polish foreign minister to visit Armenia on Oct 20
18:58 • 18/10
Jennifer Lawrence: I was forced to stand in nude line-up
18:40 • 18/10
Mystery of Saudi Arabia's ancient 'gates': Google Earth spots 400 stone structures found on the edge of volcanoes
18:20 • 18/10
Tennis: Sharapova loses Kremlin Cup round one
17:59 • 18/10
Levon Hayrapetyan's image will always remain bright in our memory – Bako Sahakyan
17:29 • 18/10
Geneva summit marked regress for Armenia – analyst
16:38 • 18/10
Twitter pledges tougher anti-abuse actions
16:19 • 18/10
Azerbaijani FM unveils plan for meeting with Nalbandian
16:00 • 18/10
Canary island La Palma experiences 352 earthquakes in ten days as scientists continue to monitor its active volcano
15:42 • 18/10
The equipment which costs 76 million AMD donated by Karen Vardanyan to Hematology Center will save lives
13:51 • 18/10
Amazon and eBay warned about VAT fraudsters
13:12 • 18/10
War scenario not ruled out in future Karabakh settlement efforts – Russian analyst
12:30 • 18/10
Russian-Armenian philantropist Levon Hayrapetyan passes away
12:01 • 18/10
Hraparak: Medvedev to attend EEU summit in Armenia  
11:38 • 18/10
Turkey, Georgia and Azerbaijan sign defense agreement
11:18 • 18/10
Return to talks key achievement of Sargsyan-Aliyev meeting – European analyst
10:32 • 18/10
White House photographer reveals her favorite photos of the former First Lady
09:47 • 18/10
Weinstein scandal: Game of Thrones star accuses Hollywood mogul
09:30 • 18/10
Kenya election official quits before poll
09:15 • 18/10
Trump's fortune down $600m on Forbes ranking
18:00 • 17/10
Mourinho demands pay rise to sign Man Utd contract
17:35 • 17/10
Serzh Sargsyan's statement on Karabakh key moment of presidential summit – diplomat
17:07 • 17/10
Angelina Jolie to voice star in 'The One and Only Ivan' 
16:00 • 17/10
Energy policies run counter to Armenian government's market liberalization plan – expert
14:54 • 17/10
First shipment of Apple's iPhone X limited to 46,500 units
14:38 • 17/10
Singapore artist, 17, creates 3D Latte Art
14:29 • 17/10