Mercedes-Benz X-CLass 'appalling', says BMW (photos)
15:12 • 15.09.17
A senior BMW executive has slammed arch-rival Mercedes-Benz's X-Class as "appalling" while confirming his company is investigating a high-performance ute of its own.

And BMW Australia has thrown its support behind bringing the load-lugger to market, Motoring.com.au reports.

Hendrik von Kunheim, BMW's senior vice president in charge of the Asia, and South Africa (including Australia), said he had been disappointed by the X-Class, which has been developed using the ladder frame chassis of the Nissan Navara.

"When you look now at our German competitor from Stuttgart I think that product (X-Class) is appalling," von Kunheim told Australian media bluntly at the Frankfurt motor show overnight. "You would have expected something more serious.


"I saw that car (X-Class) in Geneva and was actually disappointed. Very disappointed.

"They can do better, they build fantastic cars, but this one was a disappointment."

Von Kunheim, the son of BMW's legendary former boss Eberhard von Kunheim, said he wasn't alone in thinking so negatively about the X-Class, which goes on-sale in Australia in early 2018.

"I listened to some of your (media) colleagues from other countries. They said it was very cheap, very plasticky, not very much Mercedes-like what you would expect."

While unimpressed by the X-Class, von Kunheim made it clear he saw a BMW pick-up as a good idea. He even showed off a phone cover created by his staff that included a digitally-created image of a BMW pick-up.

"There is a pick-up on my phone cover just to remember when I am talking to the board what are my priorities," von Kunheim explained.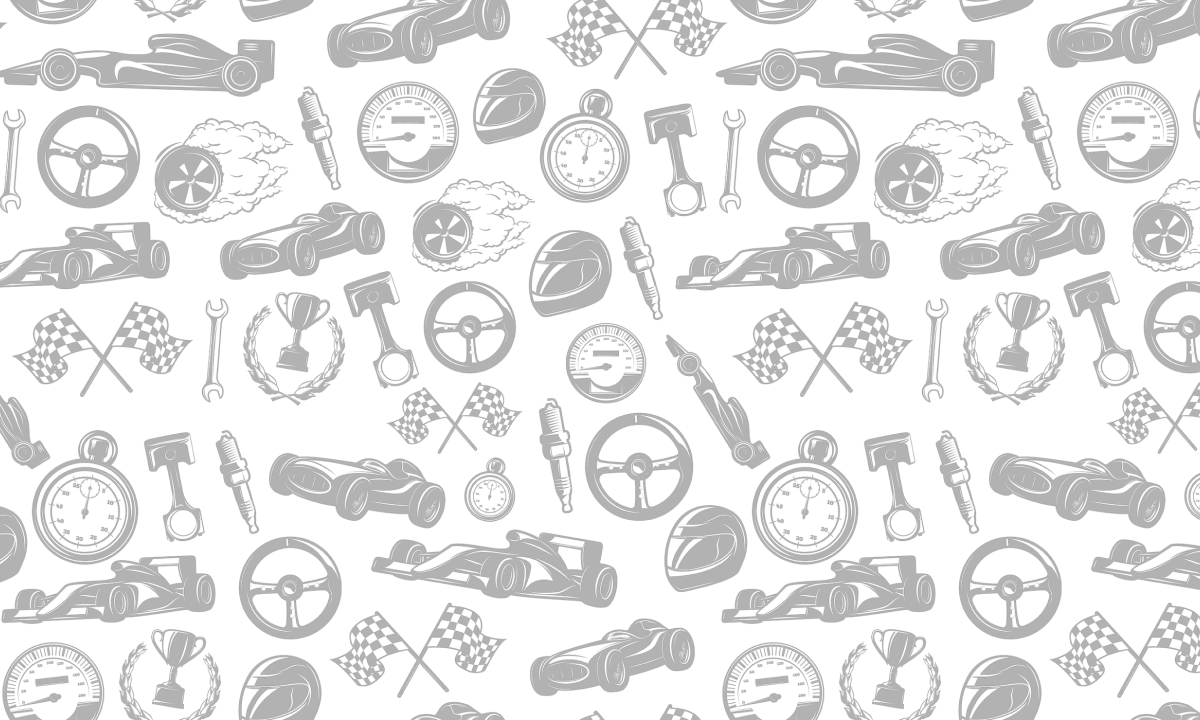 LATEST NEWS • All Today news
11:09 • 14/08
Artak Ananyan Appointed as the Chairman of the Management Board of Ardshinbank
17:47 • 13/08
With the Support of Ucom the DigiCamp 2018 Took Place in Artsakh
18:52 • 08/08
Electric car covered with 330 solar panels can recharge as it drives
18:46 • 08/08
China demolishes hundreds of churches and confiscates Bibles during crackdown on Christianity
18:22 • 08/08
Women break record in US election
18:12 • 08/08
Armenian prime minister wants face-to-face meeting with Trump - Washington Free Beacon
17:44 • 08/08
Nagorno-Karabakh reports heavy explosion in Azerbaijani defense post
17:16 • 08/08
Unemployment rate 'unnaturally high' in Armenia  
16:39 • 08/08
Ronaldo trying to lure Marcelo to Juventus  
16:25 • 08/08
Wrapped-up fetus found in bathroom of American Airlines flight from Charlotte to New York City
15:57 • 08/08
No major economic gaps bridged in Armenia after 'Velvet Revolution' - opinion
14:43 • 08/08
Former El Salvador president pleads guilty to money laundering  
13:51 • 08/08
Hundreds of thirsty cows swarm water truck in video that brings home Australia's awful big dry in stunning fashion 
13:30 • 08/08
Matthew Perry, 48, undergoes ruptured bowel surgery
13:13 • 08/08
Mercedez-Benz maker abandons Iran plans over US sanctions
12:56 • 08/08
Turkey sends delegation to US to discuss crisis
12:12 • 08/08
Apple tells US lawmakers iPhones are not listening in on consumers
11:48 • 08/08
Motion to release Kocharyan from custody rejected
11:06 • 08/08
UN chief calls for 'increased commitment' to resolution on 10th anniversary of Georgia conflict
10:27 • 08/08
Zhoghovurd: Former Kocharyan aide to consider appeal on second president's release
09:59 • 08/08
Turkey pressures non-Muslim leaders Into claiming they are not pressured
09:28 • 08/08
Funeral meals leaves at least 9 in Peru
09:10 • 08/08
Colombia swears in new president
18:26 • 07/08
Armenian parliament vice speaker, Russian ambassador discuss bilateral agenda
17:56 • 07/08
Armenian capital, second city preferred destinations for Russian tourists
17:31 • 07/08
Jupiter's largest moon Ganymede is generating 'killer' waves of electrons that could wreak havoc for spacecrafts on future missions
17:15 • 07/08
Copy of Prince's The Black Album sells for record-breaking $27,500
16:54 • 07/08
Incredible 'living bridge' built by a million ants clinging to each other to attack a wasps nest is captured on video in Brazil  
16:19 • 07/08
Netanyahu calls for stronger Iran sanctions
15:58 • 07/08
Trump issues warning to Iran's trading partners
15:48 • 07/08
Pashinyan holds phone conversation with Kazakhstan's leader
15:27 • 07/08
Artsakh lawmakers launch petition demanding prosecuted ex-president's release
14:58 • 07/08
Serena Williams admits being 'in a funk' over motherhood
14:42 • 07/08
South Korean woman suffocates in coffin she was sleeping in during 'spiritual ritual' designed to bring good fortune
14:38 • 07/08
Boris Johnson faces criticism over burka remark
13:59 • 07/08
My Step Foundation offers scholarships to 18 beneficiaries of Luys  
13:13 • 07/08
Margot Robbie transforms into Sharon Tate for Tarantino flick
12:53 • 07/08
EU says encouraging trade with Iran 'crucial to nuke deal'
12:14 • 07/08
Rouhani: US will regret imposing sanctions on Iran
12:08 • 07/08
'Chicago doesn't flow': Kim Kardashian admits she doesn't love daughter's name  
11:42 • 07/08
Living in the Past or Reflecting on the Future? Russian diplomat warns of political impact on Karabakh peace  
10:39 • 07/08
Bangladeshi citizen detained while crossing Armenia-Turkey border (photos)
10:32 • 07/08
Меndocino Complex fire grows to become largest wildfire in California history
10:18 • 07/08
Zhoghovurd: 5,000 guests to arrive in Yerevan ahead of La Francophonie summit
09:42 • 07/08
Turkey, US reach preliminary agreement on sanctions crisis
09:28 • 07/08
Brazil closes border for Venezuela migrants
09:12 • 07/08
China calls for South peace deal
18:12 • 06/08
Bin Laden son marries daughter of lead 9/11 hijacker, say family
17:41 • 06/08
Armenia 'plunging into crisis' after revolution – opinion
16:54 • 06/08
New smart mirror creates 3D model of naked body to help track fitness and record changes of figure over time
16:05 • 06/08
UNESCO Life Sciences Armenia launches regional post-graduate research program for young scholars
15:11 • 06/08
VivaCell MTS offers special SMS services to roaming subscriberas
14:33 • 06/08
Horror as tourist is killed by a shark while holidaying with his wife and children in Egypt
13:17 • 06/08
Leonardo DiCaprio, 43, dates model Camila Morrone, 21  
13:01 • 06/08
Pompeo says sanctions 'pillar of US policy' toward Iran
12:42 • 06/08
Georgia's accession to NATO may trigger 'terrible conflict,' says Russia's Medvedev
12:29 • 06/08
Tank Biathlon 2018: Armenia qualifies for semi-finals
11:48 • 06/08
Only known photo of JFK with rumored fling Marilyn Monroe hits auction block 56 years after her death
11:34 • 06/08
Assassination attempt and protest send warning to Azerbaijan's rulers
11:26 • 06/08
Trump declares California wildfires 'major disaster'
11:16 • 06/08
Contract serviceman reported dead in Nagorno-Karabakh
10:21 • 06/08
Top law enforcement official denies political bias in ex-president's arrest
09:26 • 06/08
Saudi Arabia freezes Canada trade ties, recalls envoy
09:14 • 06/08
Scores die as new earthquake hits Indonesia
15:17 • 04/08
Weinstein seeks to dismiss case based on accuser's emails
14:41 • 04/08
Europe faces its hottest day ever today with temperatures set to hit 118F
14:16 • 04/08
At  least 11 workers killed  in  India  quarry  blast
14:04 • 04/08
Nagorno-Karabakh reports 250 Azerbaijani ceasefire violations
13:31 • 04/08
'Intervention in justice': Kocharyan's lawyers slam law enforcement official over 'biased remarks'
12:32 • 04/08
Scattered protests in Iran amid looming US sanctions
11:58 • 04/08
Serj Tankian to receive ANCA-WR 'People's Champion' award
11:49 • 04/08
Pompeo: Turkey remains key us ally despite tensions
11:33 • 04/08
Football: Barcelona agree with Bayern Munich to sign midfielder
10:46 • 04/08
NASA announces crews for the first flights of SpaceX and Boeing's passenger spacecraft
10:30 • 04/08
Helicopter crashes in Russia's Krasnoyarsk territory, deaths feared
10:02 • 04/08
Former deputy PM charged over March 1, 2008 coup case
09:12 • 04/08
Denmark fines first woman for wearing veil
18:06 • 03/08
Russian city to name street after Armenian war veteran
17:25 • 03/08
Kim Kardashian puts her customised Range Rover up for sale for $85,880
17:15 • 03/08
Chinese amputee food courier delivers meals to 60 customers a day to pay for prosthetic leg
17:03 • 03/08
Armenia key strategic ally for Moscow, says top security official
16:05 • 03/08
New government's reforms 'effective remedy' against migration - economist  
14:55 • 03/08
Chinese foreign minister urges Seoul, Pyongyang to officially end Korean war
14:33 • 03/08
Russia will lose South Caucasus 'after losing Armenia', says diplomat
13:51 • 03/08
Murray 'may not play' Washington Open quarter-final after 3am finish
12:57 • 03/08
Russian official denies suspension of $100m worth weapons supply deal with Armenia
12:21 • 03/08
Armenia's third report on UN civil and political rights discussed at Foreign Ministry  
11:40 • 03/08
Oldest meteorite ever found: 4.56 billion year old space rock could reveal the secrets of our solar system's formation
11:21 • 03/08
Trump lashes out at 'fake, disgusting news' as he denies he was late for his meeting with the Queen
10:39 • 03/08
France outlaws street harassment
10:29 • 03/08
Turkish, US top diplomats hold first meeting after sanctions
10:19 • 03/08
Iran: Protesters sweep cities amid clashes with security
10:10 • 03/08
At least 10 dead in Zimbabwe post-election violence
10:01 • 03/08
Glendale city council approves Armenian city museum design plans
09:48 • 03/08
Montreal model and artist Zombie Boy dead at 32
09:43 • 03/08
Google plans censored search engine in China
09:33 • 03/08
Apple steadily climbs to become first trillion-dollar company in US
09:25 • 03/08
Bangladesh capital paralysed in angry teen road safety protests
09:11 • 03/08
Zimbabwe election: Incumbent Mnangagwa leads poll
17:36 • 02/08