Revolutionary method of glaucoma progression prevention introduced in Armenia
12:42 • 16.10.13
New, perhaps, revolutionary method for the prevention of glaucoma progression is being implemented at the Glaucoma Department of the Malayan Eye Center in Yerevan, Armenia, with the help of the iStent - Trabecular Micro-Bypass (Glaukos), reports the Health Ministry's press service.

It is the smallest medical device ever approved by the FDA (Food and Drug Administration).

The iStent is designed to create a permanent opening in the trabecular meshwork, and works continuously to improve the outflow of fluid from the eyes to help control eye pressure.

The inventor of the iStent is Richard A. Hill, M.D., Associate Professor of Ophthalmology, University of California at Irvin, and Board Member for the Armenian EyeCare Project (AECP). Dr. Hill has been to Armenia for number of times and has performed numerous surgeries at no cost.

Dr. Lilit Voskanyan, head of the Glaucoma Department at Malayan Eye Center, is the only expert in Armenia that implants iStent. She has completed a fellowship with Dr. Hill in the United States with the support of the AECP. After the fellowship Dr. Voskanyan uses her knowledge not only in ordinary but also at international level innovative medical practice.

The functioning of iStent is so much revolutionary and important that a world famous glaucoma expert, Professor at the University of Minnesota Department of Ophthalmology, Dr. Richard L. Lindstrom visited Armenia with a special mission to consult with Dr. Lilit Voskanyan upon iStent. Dr. Lindstrom is the recognized leader in ophthalmology in the U.S. and worldwide. It is very honorable to see how the expert of this scale consults with Armenian doctors not only using the iStent but with other eye diseases as well . http://www.mneye.com/minnesota/richard-l-lindstrom-md.htm:

The following experts accompany Dr. Linsdrom in this mission:

Dr. John Hovhanesian, Professor at UCLA Jules Stein Eye Institute and Board Member for AECP is accompanying Dr. Linsdrom in this mission. http://www.harvardeye.com/about/john-hovanesian.html

Australian surgeons
David. Manning, M.D. Dr. Manning received his Bachelor of Medicine from the New Castle University, Sydney Australia, Dr. Manning is actively involved in clinical research and has completed a Glaucoma fellowship at RANZCO.
Ilesh Patel, M.D, of New South Wales, Sydney Australia, as well as a Master's Degree in Public Health Johns Hopkins University School of Public Health, Baltimore, USA Dr. Patel is actively involved in clinical research and has completed a Glaucoma fellowship at the Manchester Royal Eye Hospital Manchester UK, both are glaucoma, refractive Surgery and Corneal specialist.

The importance for iStent usage in Armenia is representing the county as a model and center of excellence to the rest of the world.

Glaucoma poses a significant clinical and financial burden on the world healthcare community affecting more than 60.5 million people by the year 2010 and increasing to nearly 80 million cases by 2020. Of these patients, 74% will have primary open-angle glaucoma (POAG), the number two cause of blindness worldwide. The rapidly increasing incidence of POAG has created a significant demand for cost-effective clinical solutions that address the physiological, clinical, and patient management challenges of the disease. The iStent® trabecular micro-bypass device was developed by Glaukos® to address many of these challenges and the limitations of current prescription and surgical therapies.

Multiple, prospective multi-country, clinical trials have demonstrated the safety and efficacy of iStent in reducing IOP, when compared to traditional treatment modalities, while reducing/ eliminating the need for ocular antihypertensive drugs when implanted in OAG patients during combined cataract surgery or in patients with glaucoma refractory to traditional treatment modalities.

Videos
15:20 • 24.05.21
Interview with Francis Malige, EBRD Managing Director
11:39 • 24.04.21
Armenians Commemorating 106th Anniversary of Genocide
09:40 • 23.04.21
Biden Under Pressure to Recognize Armenian Genocide - KTLA 5 News
15:34 • 22.04.21
Governance and Oversight Capacities Account for Our Bank's Robust Management System - Philip Lynch, Independent Board Member at Ameriabank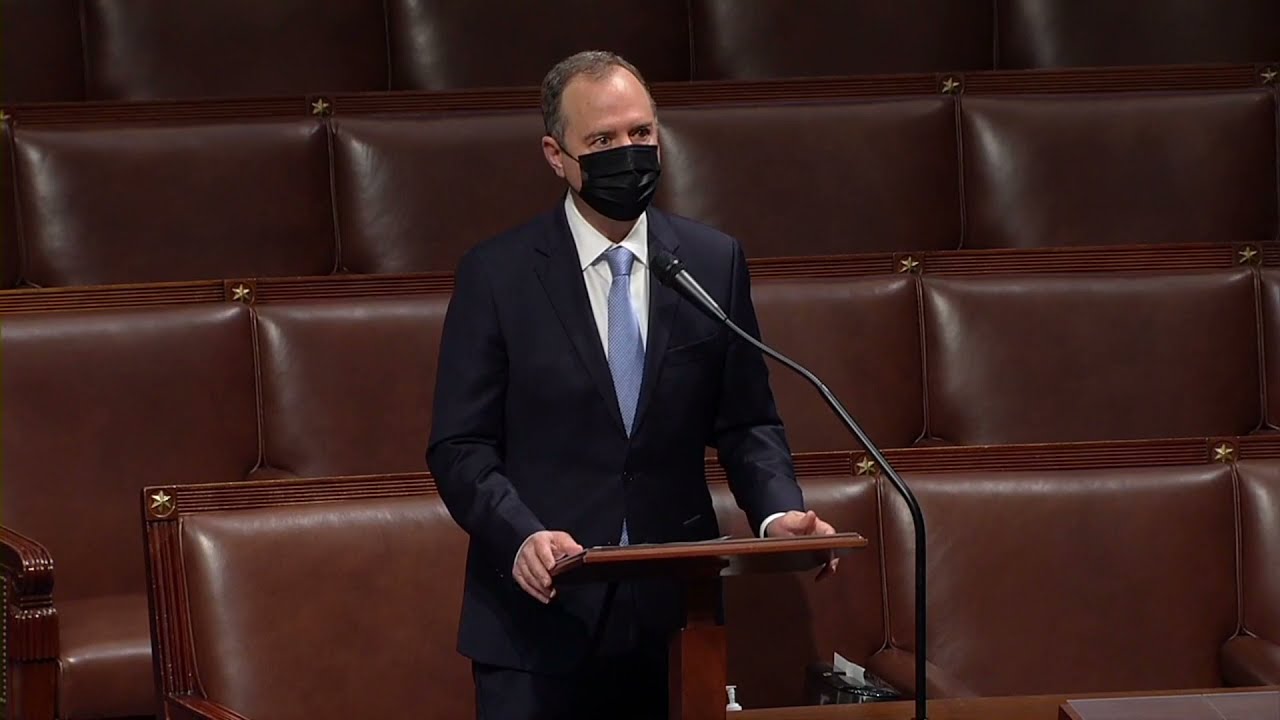 14:09 • 21.04.21
'Mr. President, It Is Now in Your Power to Right Decades of Denial' - US Congressman Adam Schiff Urges Joe Biden to Recognize Armenian Genocide
12:37 • 03.04.21
Armenians of Nagorno-Karabakh in Despair After Trauma of Military Defeat - France 24
17:33 • 11.03.21
Interview with Kakhaber Kiknavelidze, an Independent Member of Ameriabank Board of Directors
17:57 • 26.01.21
Only Terrorists Keep Hostages, Putting Forward Preconditions for Their Release - Edmon Marukyan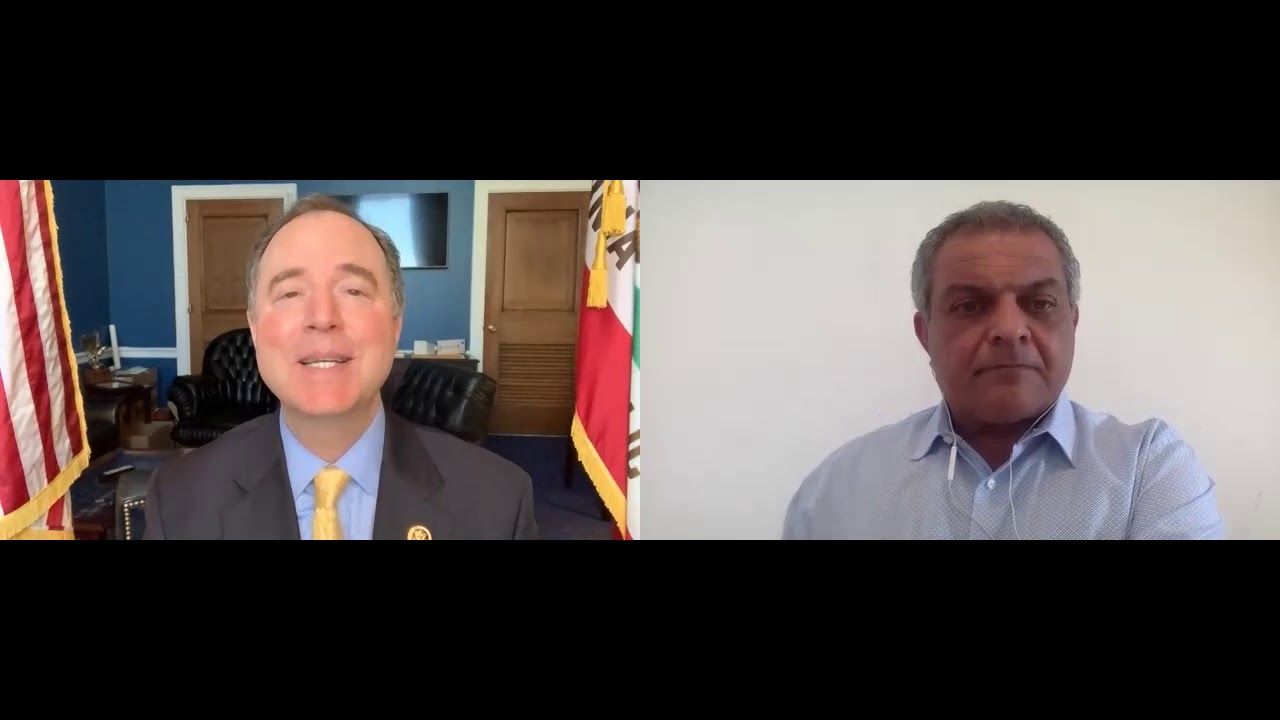 13:33 • 22.01.21
Rep Adam Schiff Says Congress Should Recognize Artsakh
09:42 • 29.12.20
UN's Guterres Issues Global Appeal to Make 2021 'Year of Healing'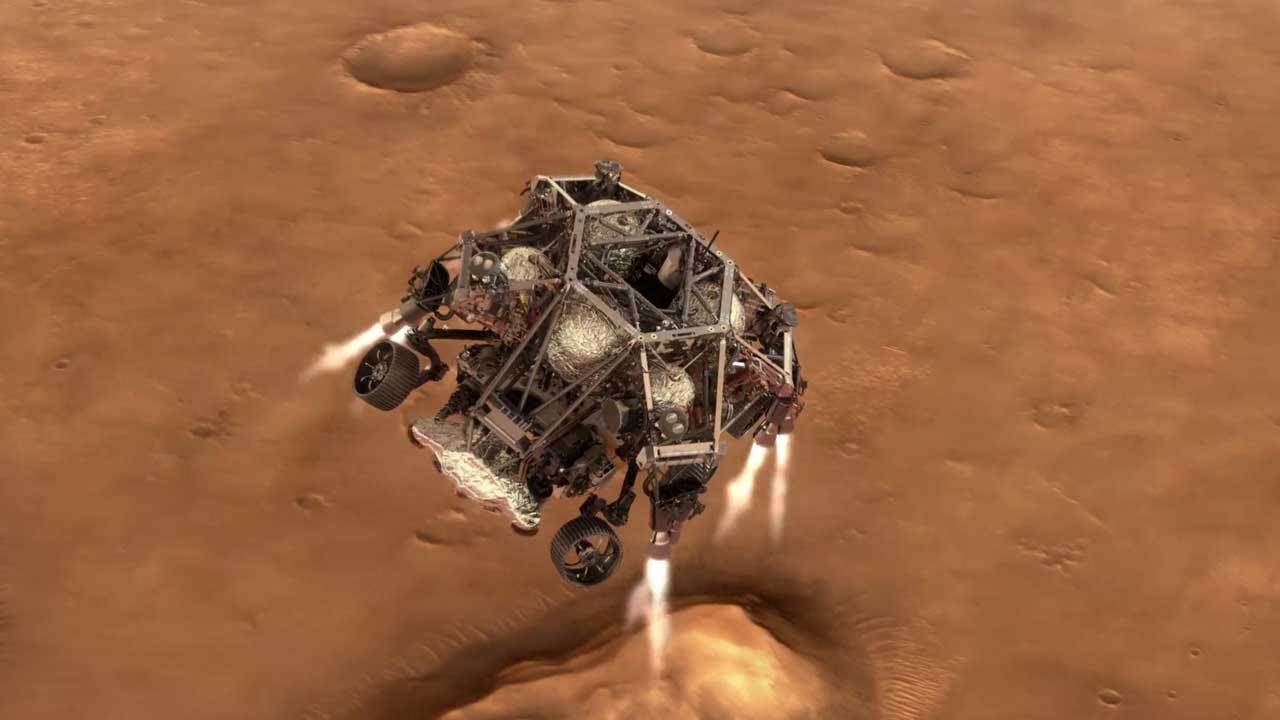 18:41 • 24.12.20
NASA's Mars 2020 Perseverance Rover Landing Animations
13:33 • 31.10.20
Azerbaijan Uses Prohibited Phosphorus Chemical Munitions - Defense Army Video
16:37 • 30.10.20
Artsakh Defense Army Units Neutralizing Azerbaijani Arms Supplies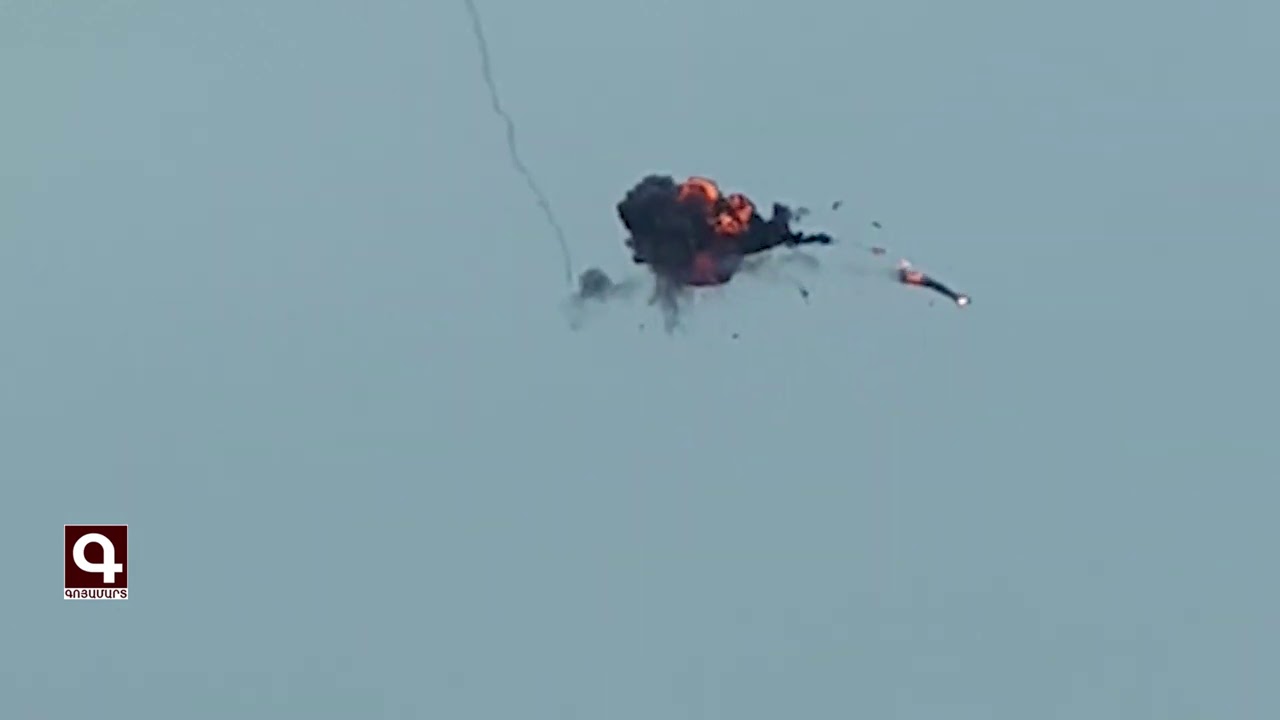 11:25 • 28.10.20
Artsakh Defense Army Units Neutralizing Azerbaijani Drone
13:45 • 24.10.20
Nagorno-Karabakh's Status Has Been At the Heart of Our Approach - Zohrab Mnatsakanyan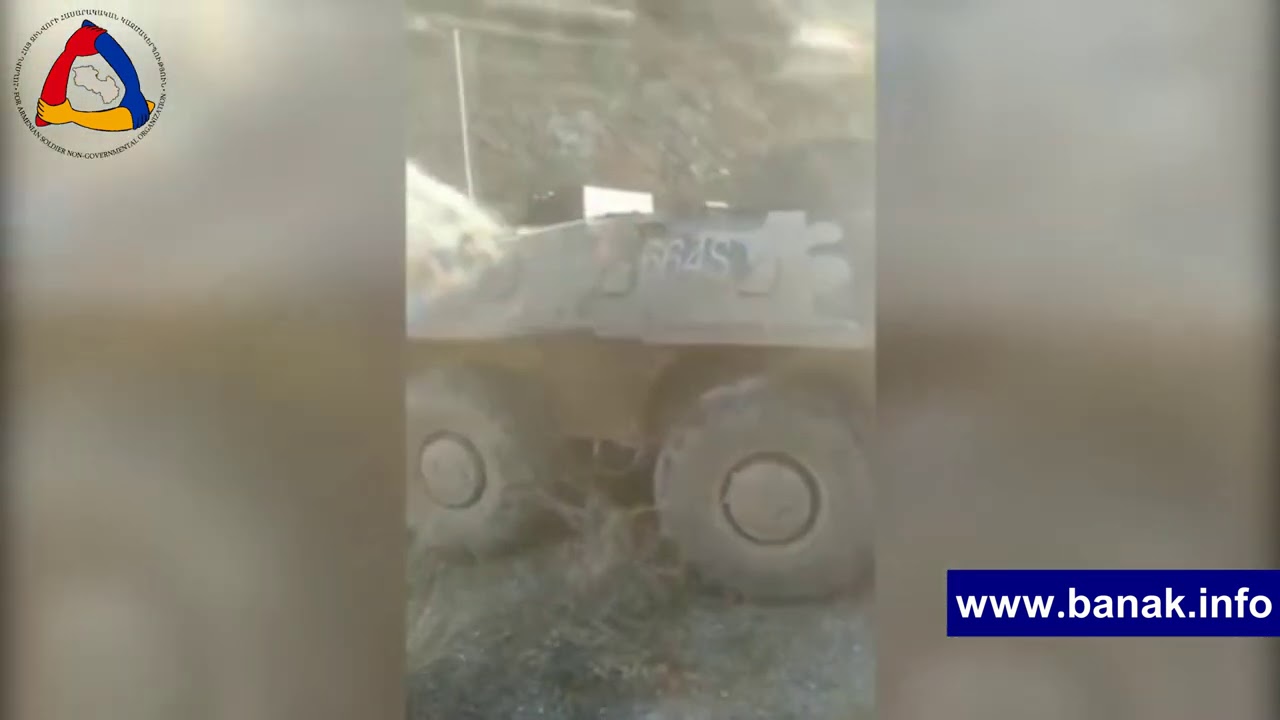 11:51 • 24.10.20
Artsakh Defense Army Releases Video Featuring Damaged Azerbaijani Military Equipment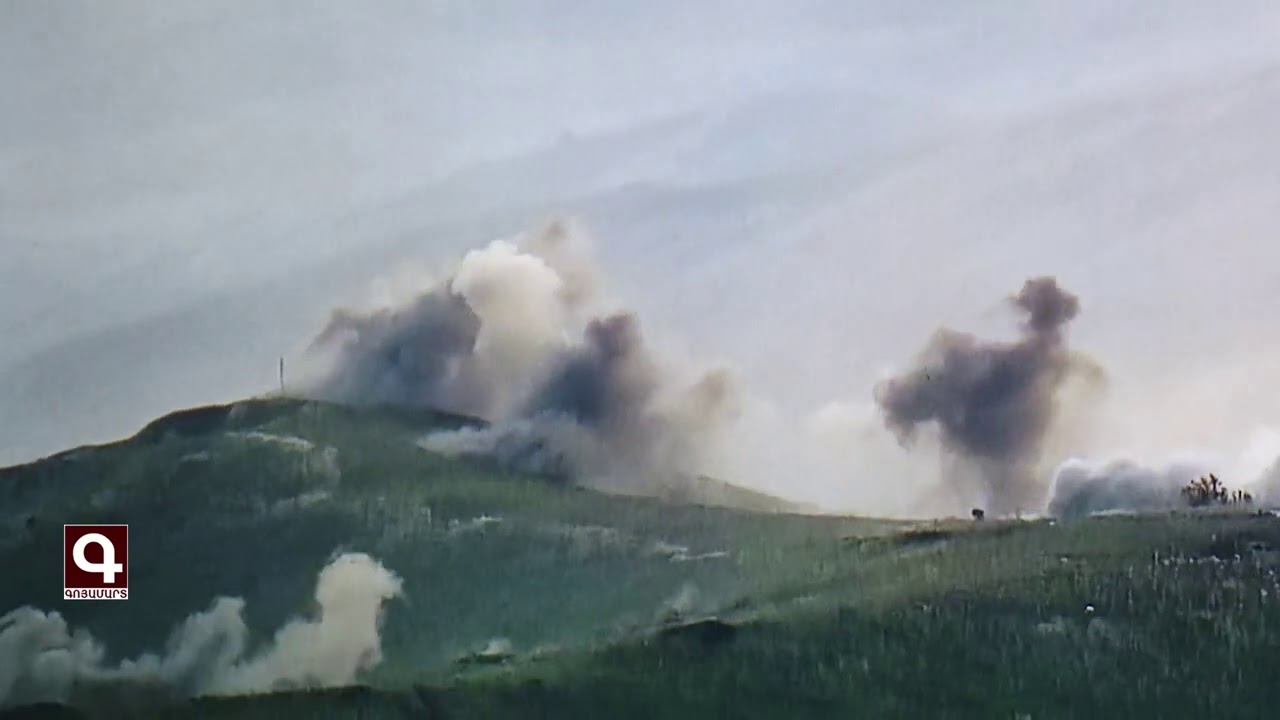 11:40 • 24.10.20
Artsakh Defense Army Units Inflicting Manpower Losses on Azerbaijan
10:39 • 24.10.20
Gas Pipeline Damaged in Azerbaijani Fire Targeting Nagorno-Karabakh's Capital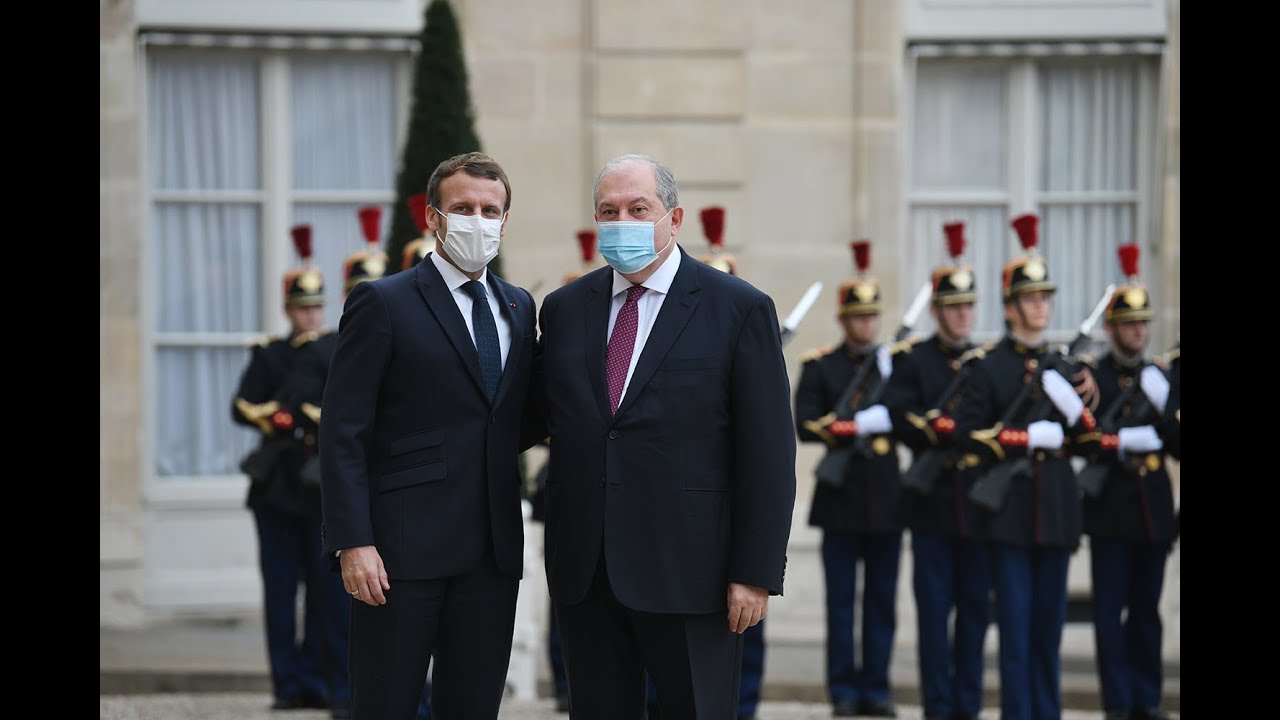 12:41 • 23.10.20
President Armen Sarkissian Meets Emmanuel Macron at Élysée Palace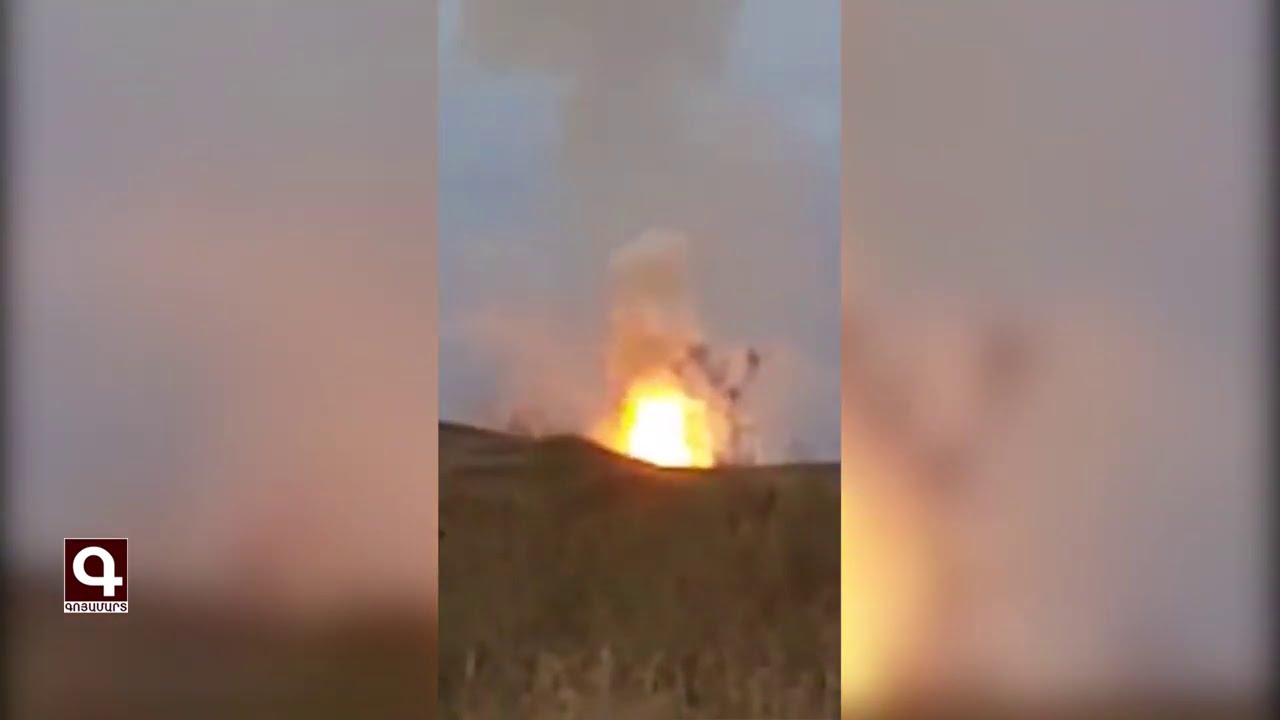 12:16 • 23.10.20
Artsakh Defense Army Neutralizes Azerbaijani Military Hardware
12:02 • 22.10.20
Artsakh Defense Army Units Neutralizing Azerbaijani Military Infrastructures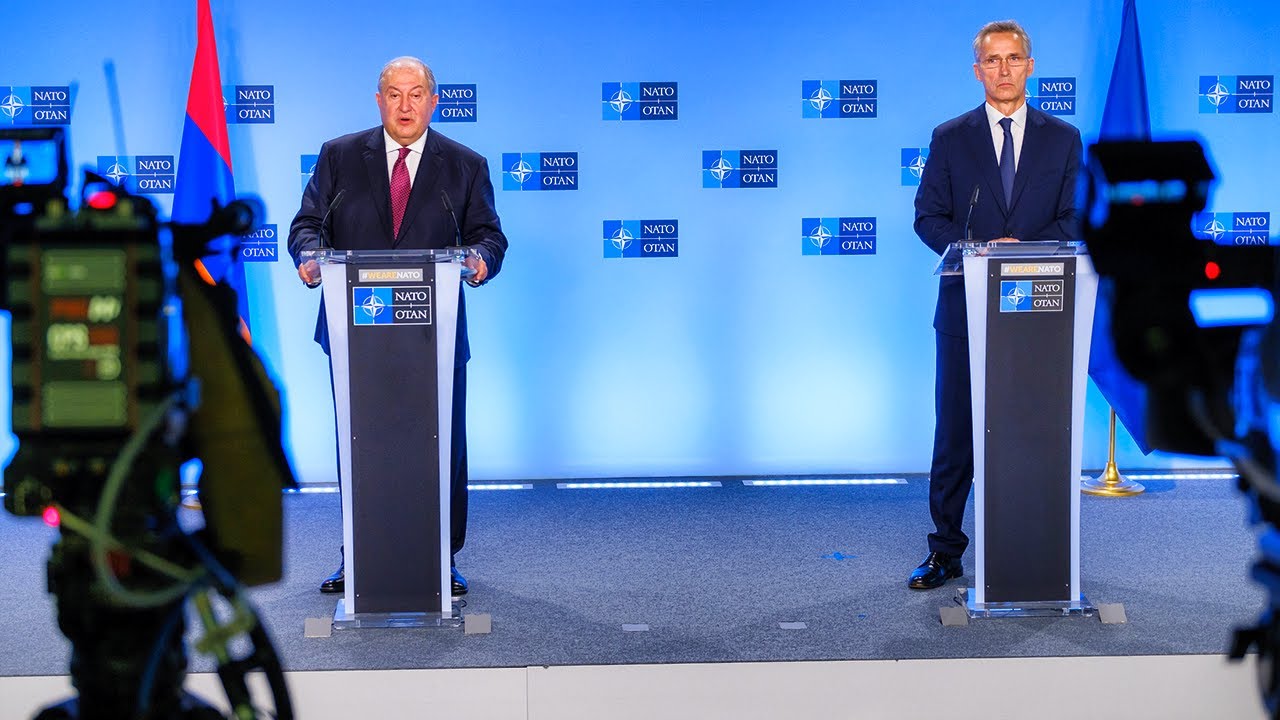 10:35 • 22.10.20
President Armen Sarkissian Meets with NATO Secretary-General in Brussels
10:51 • 17.10.20
Buildings and Homes Lying in Ruins in Nagorno-Karabakh's Capital After Azerbaijani Shelling
15:09 • 15.10.20
Artsakh Defense Army's Precision Fire Gives Deadly Blow to Enemy
13:13 • 13.10.20
Artsakh Defense Army Units Destroying Azerbaijani Tank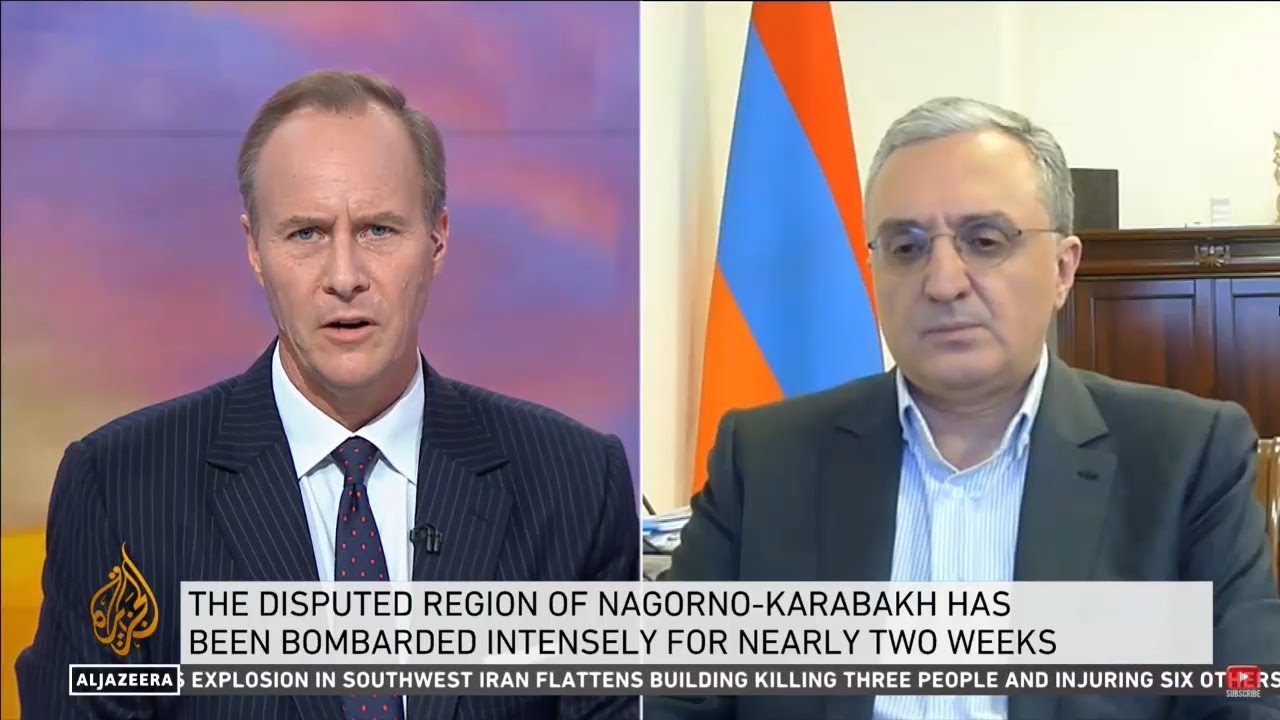 12:56 • 12.10.20
Zohrab Mnatsakanyan: Ceasefire Does not Mandate Azerbaijan to Kill Civilians and Hit Civilian Settlements
12:23 • 12.10.20
Armenians Protest Outside Turkrish Embassy in Los Angeles
17:23 • 09.10.20
Losses in Azerbaijan's Military Featured in Defense Army Footage
15:53 • 09.10.20
Artsakh Defense Army Neutralizing Adversary's Transport Column
14:11 • 09.10.20
Turkey openly backs Azerbaijan 'far more aggressively than in the past' - ABC News on Syrian mercenaries fighting in Karabakh
15:52 • 08.10.20
Iconic Armenian Church Hit in Azerbaijani Attacks in Nagorno-Karabakh City (photos)
10:57 • 08.10.20
Artsakh Defense Army Continues High-Precision Strikes
14:24 • 07.10.20
War Situation in Karabakh on European Parliament's Agenda
19:31 • 05.10.20
Call for Urgent Action: Armenian Journalist Brings Intn'l Colleagues' Attention to Situation iin Artsakh After Azerbaijani Attacks
16:17 • 04.10.20
Turkey's Support to Syrian Mercenaries Fighting Against Artsakh: Facts About Azerbaijani Aggression
12:39 • 04.10.20
Nagorno-Karabakh's Capital Under Azerbaijani Strikes
13:49 • 03.10.20
Armenian Armed Forces Neutralize Azerbaijani Defense Positions
10:12 • 29.09.20
ArmenianTroops Destroy Azerbaijani Armored Fighting Vehicle on Frontline
23:42 • 28.09.20
There is a solid evidence that Azerbaijan has launched a thoroughly planned attack on the NKR
18:45 • 28.09.20
EU calls for Immediate End to Hostilities over Nagorno-Karabakh