Armenia: Investigate alleged police abuses after protesters doused with water cannon and arrested
14:48 • 24.06.15
The Armenian authorities must urgently ensure an impartial, independent and thorough investigation into allegations that police used excessive force – including dousing people with water cannon – to disperse a mainly peaceful demonstration before arresting more than 200 protesters on the streets of the capital Yerevan early this morning, Amnesty International said.

Yerevan police said they arrested 237 people after a crowd marched away from round-the-clock protests in a central square towards the presidential headquarters. Since 19 June, thousands of people have taken part in the demonstrations against rising electricity prices in Yerevan and elsewhere, including the town of Gyumri where 12 others were arrested.

"For the Armenian authorities to disperse what was up until then a peaceful demonstration is a heavy-handed tactic that must be avoided to protect the right to freedom of expression and assembly. Video footage showing high-powered jets from water cannon flinging peaceful protesters to the ground is a cause for concern," said Denis Krivosheev, Deputy Europe and Central Asia Programme Director at Amnesty International.

"Even if advance warnings were given, jets from water cannon are likely to cause injuries and should never be deployed against peaceful protesters. This equipment is inherently indiscriminate and can affect bystanders.

"It is our understanding that the Armenian authorities are investigating the protesters for 'hooliganism', rather than the heavy-handed police response. They must not do this at the expense of an impartial and independent investigation into the police's alleged use of excessive force, including water cannon, against demonstrators who may have obstructed traffic but were peaceful. Any security forces found responsible of violations must be disciplined or prosecuted."

According to local activists, yesterday evening hundreds of people left a larger peaceful protest in a central square to march towards the presidential headquarters in Yerevan after the authorities failed to meet their deadline for annulling a price hike in electricity charges scheduled for 1 August.

Police insisted the march was unlawful and stopped the protesters at a cordon. The protesters apparently rejected a proposal for a smaller group to meet with and deliver their petition to the president. Instead, they sat on a road and blocked traffic.

An eyewitness told Amnesty International that plainclothes police were beating peaceful protesters.

At around 5.30am, police used water cannon against the demonstrators. A video of the incident shows how water cannon were used to hose down a mostly peaceful crowd. Some protesters attempted to stand up peacefully but the water jets threw them back forcefully into the crowd before police officers, some of them in plain clothes, arrested protesters. In response, some protesters threw water bottles towards the police. There was no evidence of violence until the water cannon were used.

In a statement, police said that stones were thrown and that at least seven protesters and 11 police officials were injured. No serious injuries were reported.

Police and an eyewitness also confirmed that journalists were targeted as well as peaceful protesters.

Despite the journalists showing press credentials, police confiscated and damaged video equipment.

"The allegations that police specifically targeted journalists have worrying implications for freedom of expression, and must also be independently investigated," said Denis Krivosheev.
Videos
15:20 • 24.05.21
Interview with Francis Malige, EBRD Managing Director
11:39 • 24.04.21
Armenians Commemorating 106th Anniversary of Genocide
09:40 • 23.04.21
Biden Under Pressure to Recognize Armenian Genocide - KTLA 5 News
15:34 • 22.04.21
Governance and Oversight Capacities Account for Our Bank's Robust Management System - Philip Lynch, Independent Board Member at Ameriabank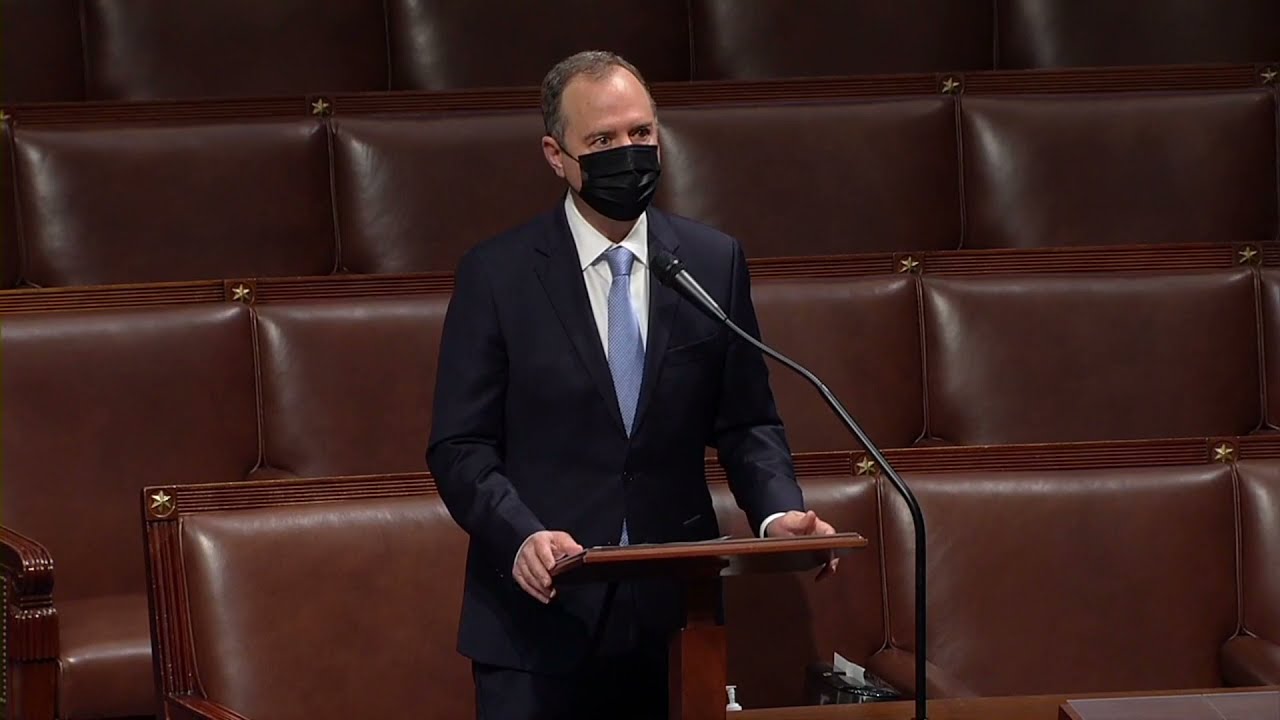 14:09 • 21.04.21
'Mr. President, It Is Now in Your Power to Right Decades of Denial' - US Congressman Adam Schiff Urges Joe Biden to Recognize Armenian Genocide
12:37 • 03.04.21
Armenians of Nagorno-Karabakh in Despair After Trauma of Military Defeat - France 24
17:33 • 11.03.21
Interview with Kakhaber Kiknavelidze, an Independent Member of Ameriabank Board of Directors
17:57 • 26.01.21
Only Terrorists Keep Hostages, Putting Forward Preconditions for Their Release - Edmon Marukyan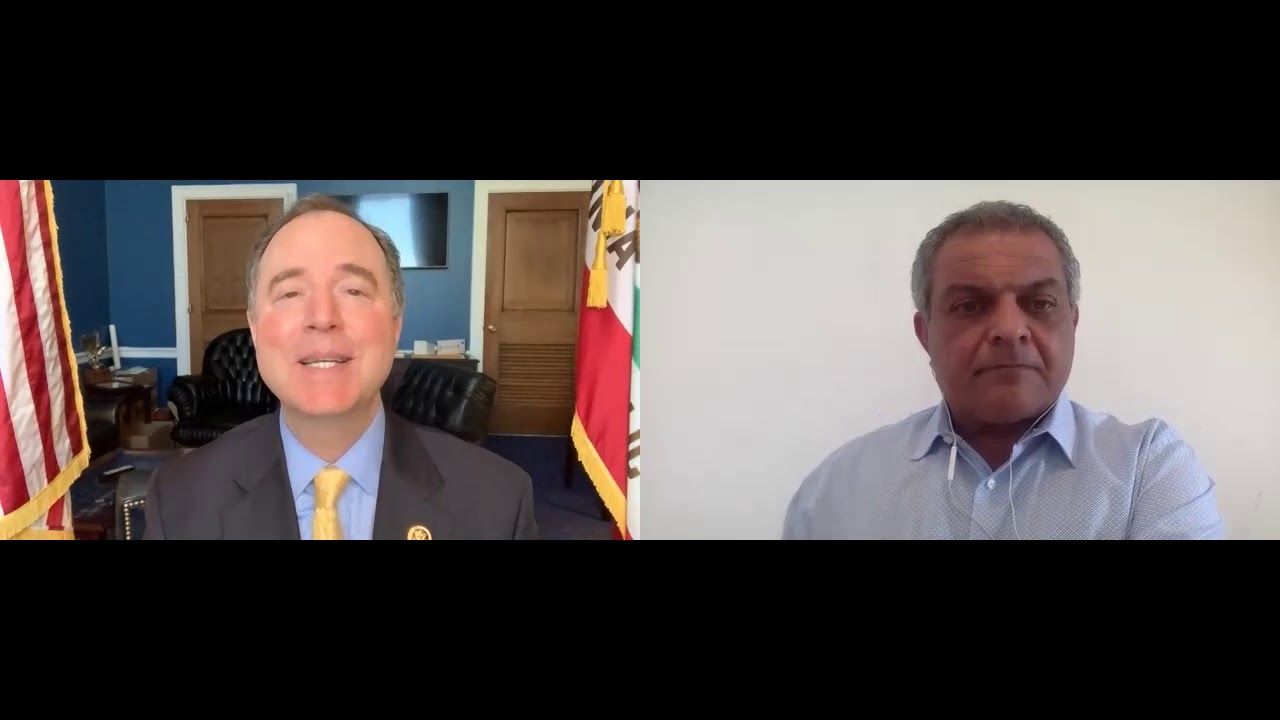 13:33 • 22.01.21
Rep Adam Schiff Says Congress Should Recognize Artsakh
09:42 • 29.12.20
UN's Guterres Issues Global Appeal to Make 2021 'Year of Healing'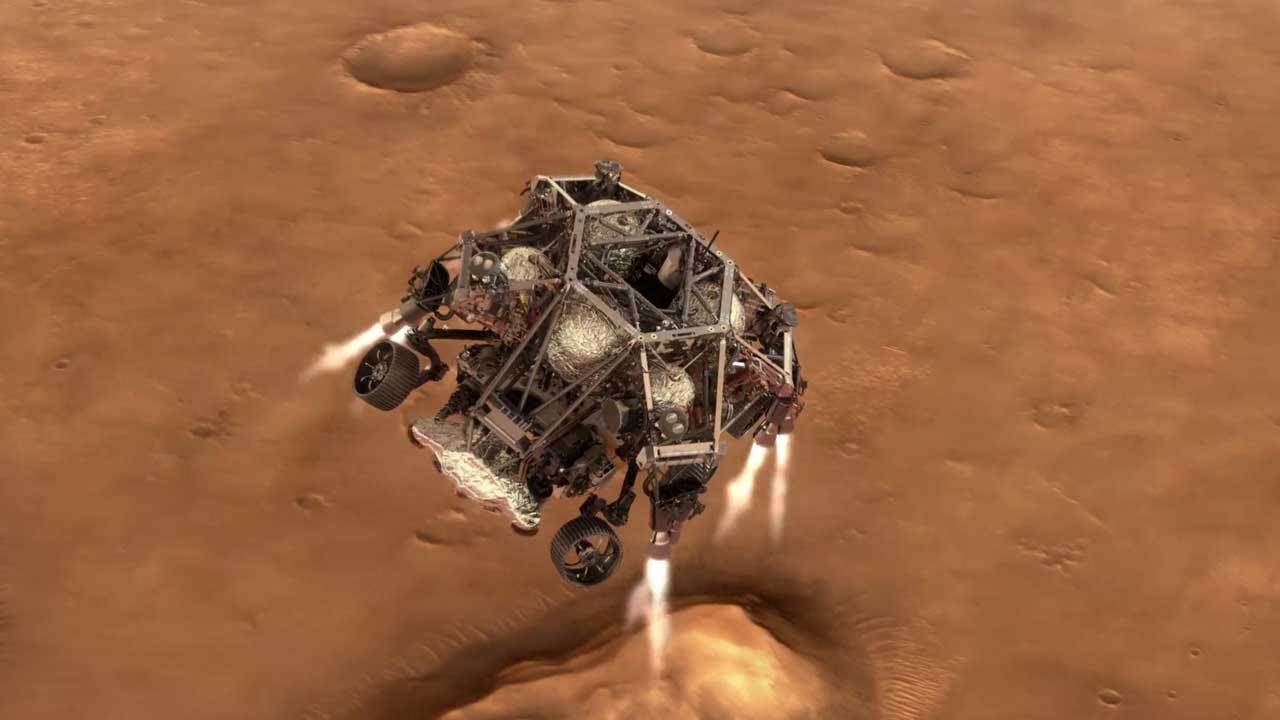 18:41 • 24.12.20
NASA's Mars 2020 Perseverance Rover Landing Animations
13:33 • 31.10.20
Azerbaijan Uses Prohibited Phosphorus Chemical Munitions - Defense Army Video
16:37 • 30.10.20
Artsakh Defense Army Units Neutralizing Azerbaijani Arms Supplies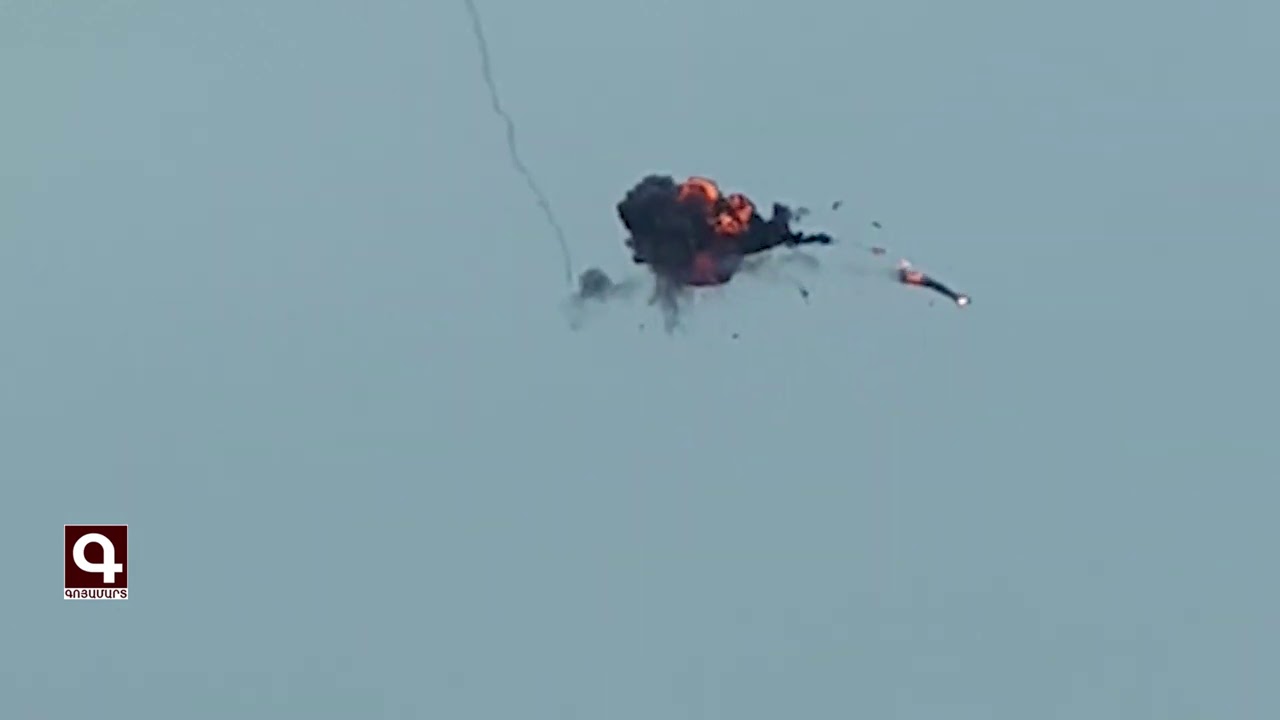 11:25 • 28.10.20
Artsakh Defense Army Units Neutralizing Azerbaijani Drone
13:45 • 24.10.20
Nagorno-Karabakh's Status Has Been At the Heart of Our Approach - Zohrab Mnatsakanyan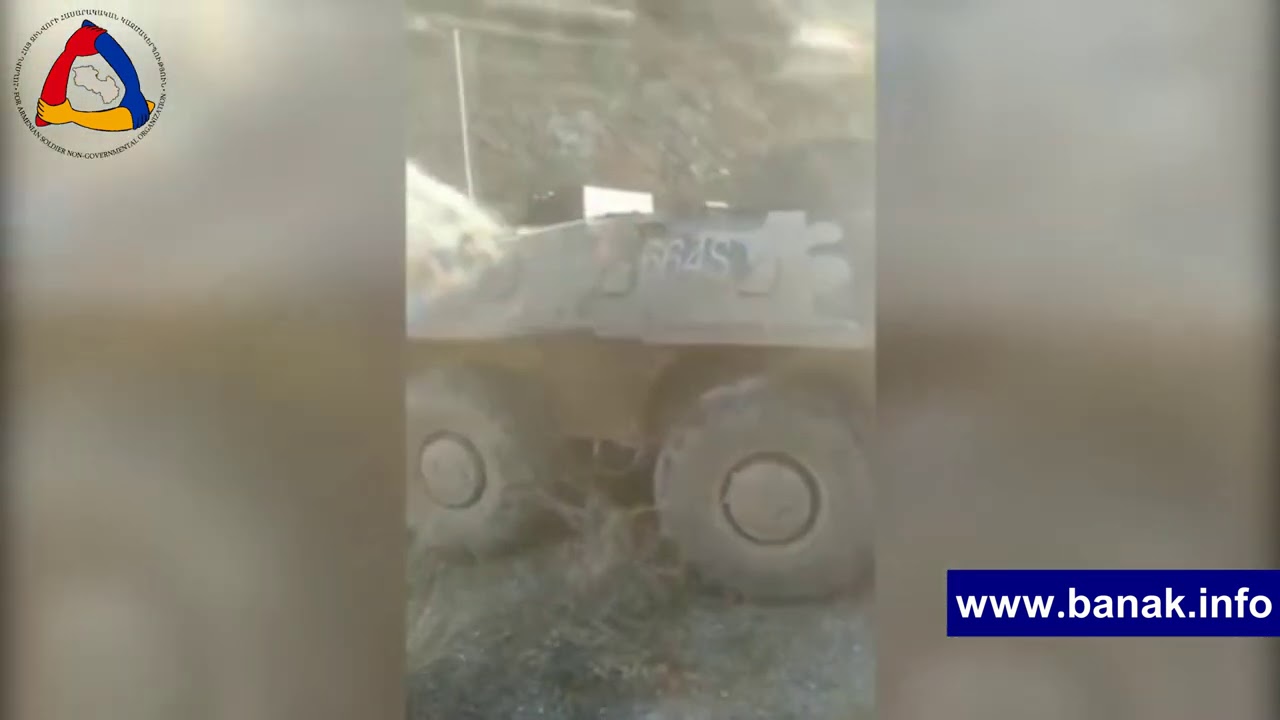 11:51 • 24.10.20
Artsakh Defense Army Releases Video Featuring Damaged Azerbaijani Military Equipment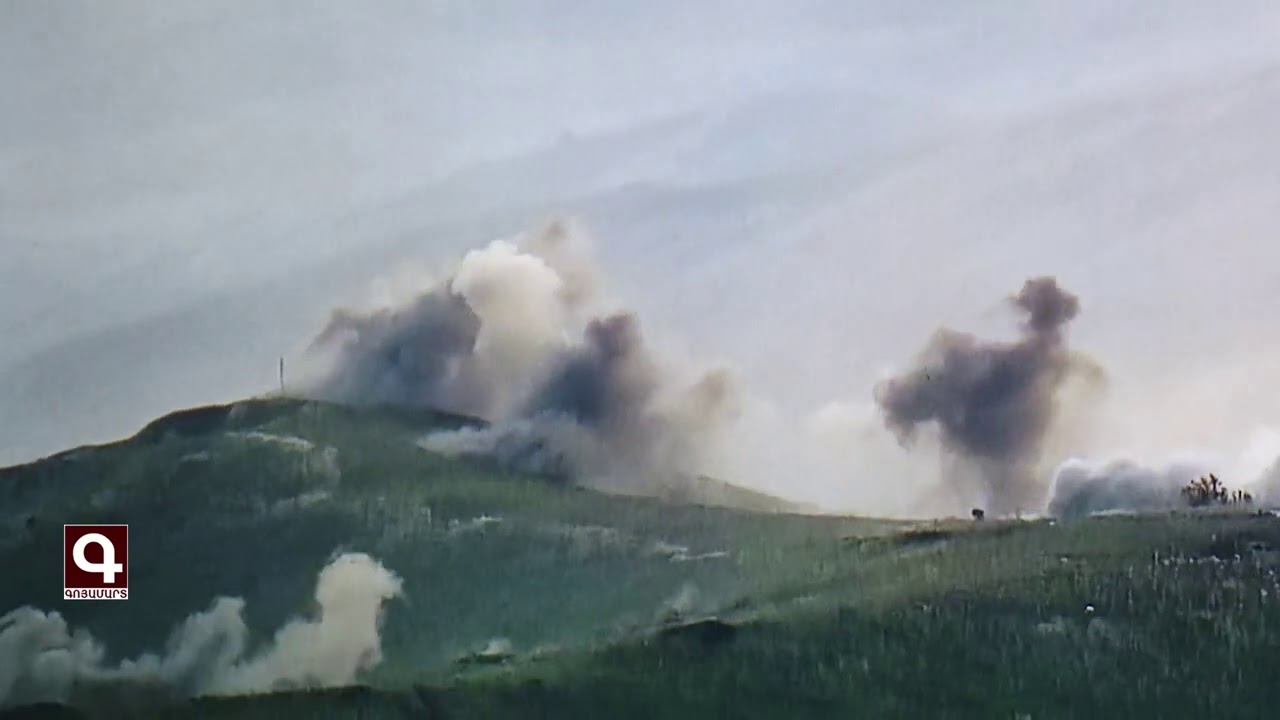 11:40 • 24.10.20
Artsakh Defense Army Units Inflicting Manpower Losses on Azerbaijan
10:39 • 24.10.20
Gas Pipeline Damaged in Azerbaijani Fire Targeting Nagorno-Karabakh's Capital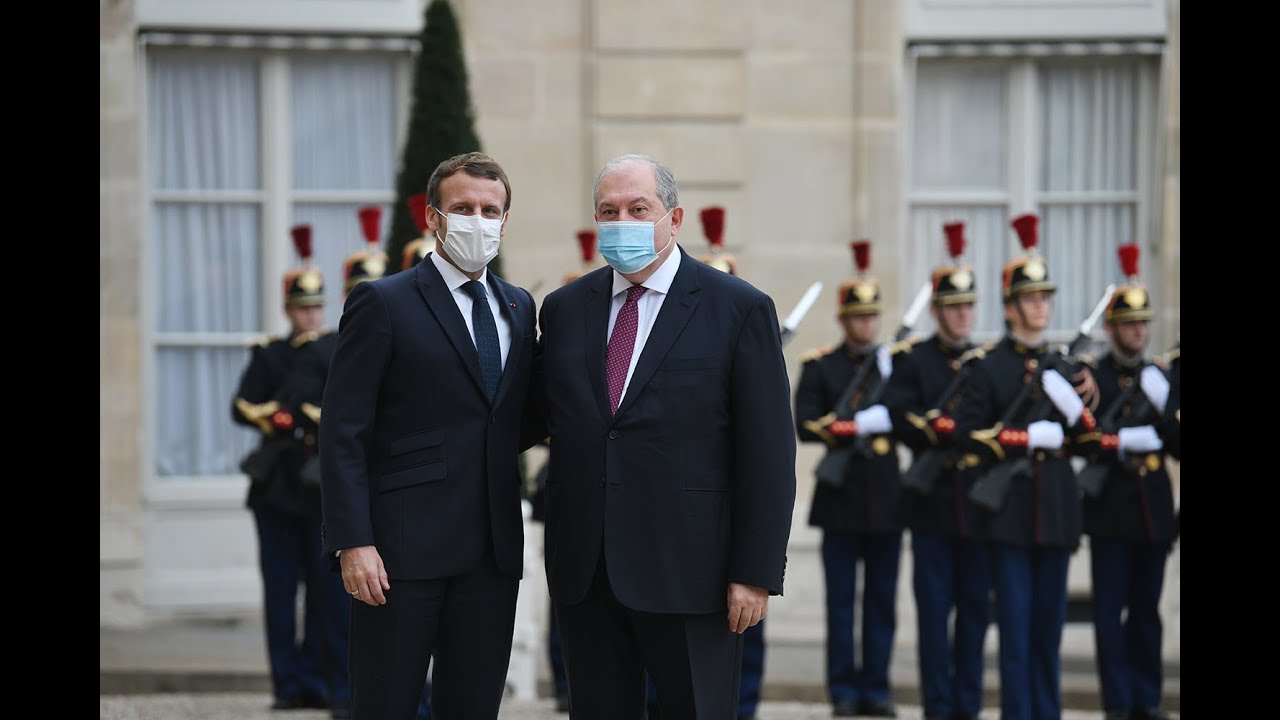 12:41 • 23.10.20
President Armen Sarkissian Meets Emmanuel Macron at Élysée Palace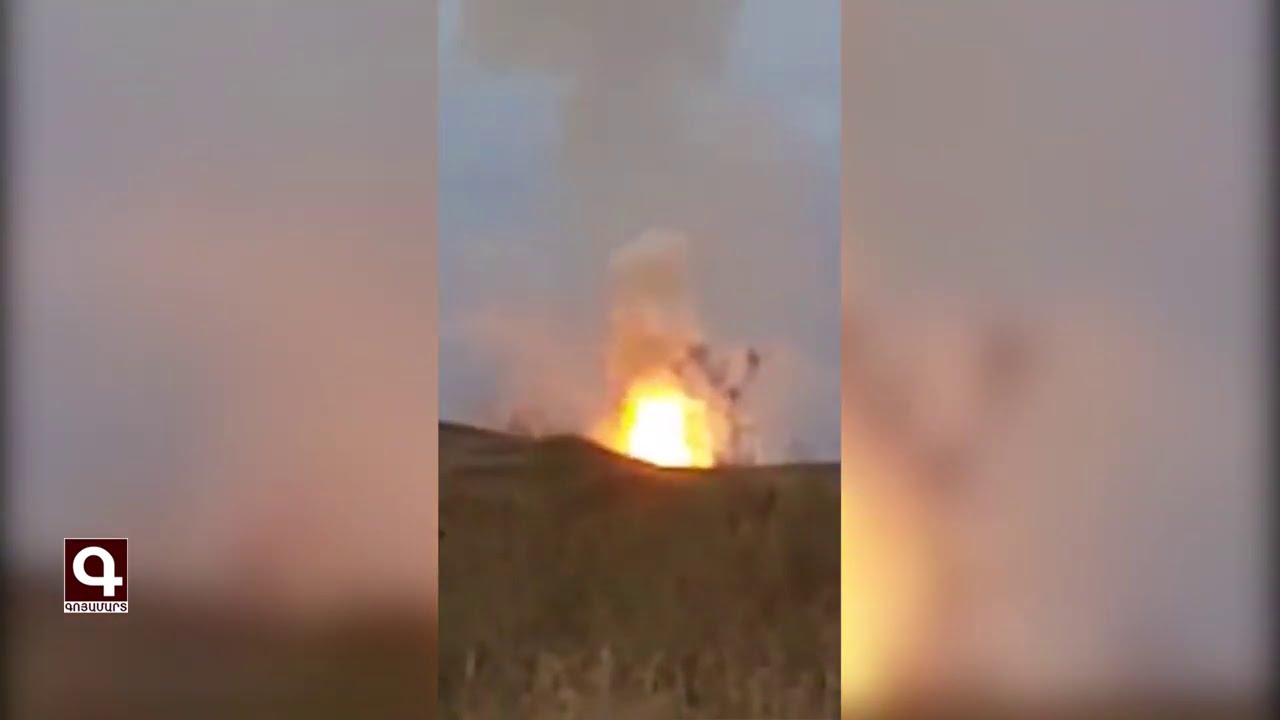 12:16 • 23.10.20
Artsakh Defense Army Neutralizes Azerbaijani Military Hardware
12:02 • 22.10.20
Artsakh Defense Army Units Neutralizing Azerbaijani Military Infrastructures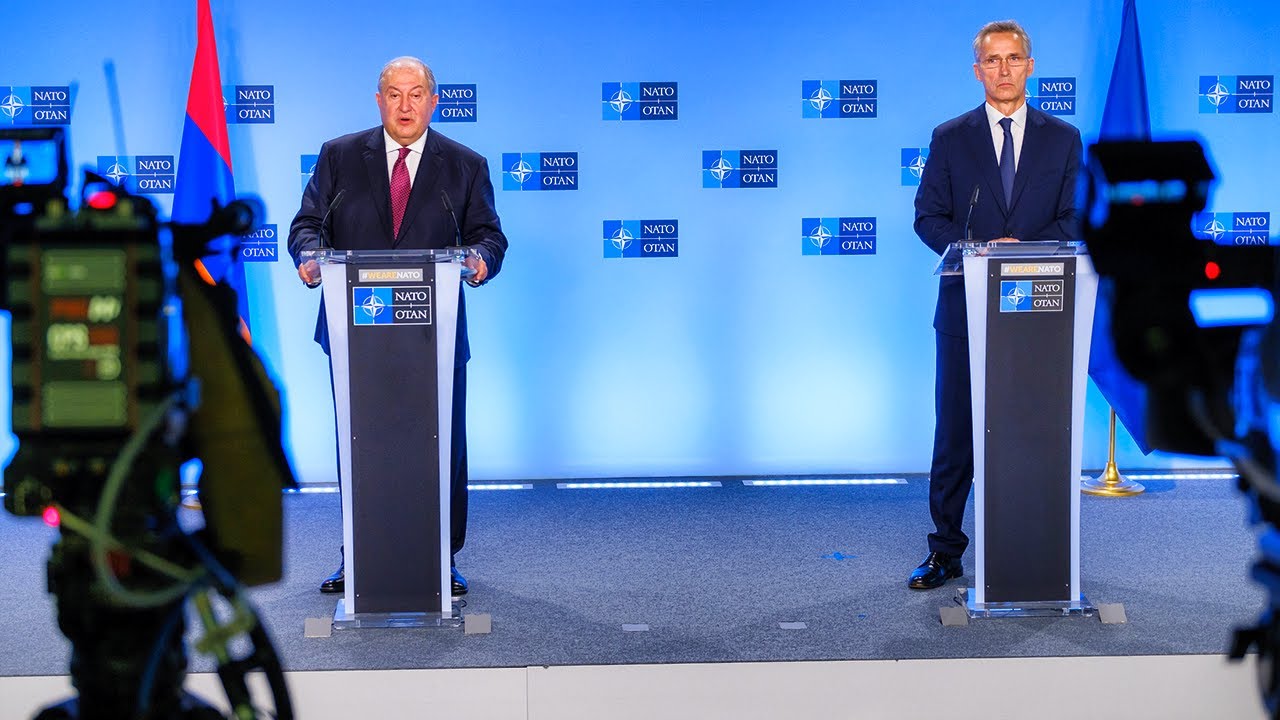 10:35 • 22.10.20
President Armen Sarkissian Meets with NATO Secretary-General in Brussels
10:51 • 17.10.20
Buildings and Homes Lying in Ruins in Nagorno-Karabakh's Capital After Azerbaijani Shelling
15:09 • 15.10.20
Artsakh Defense Army's Precision Fire Gives Deadly Blow to Enemy
13:13 • 13.10.20
Artsakh Defense Army Units Destroying Azerbaijani Tank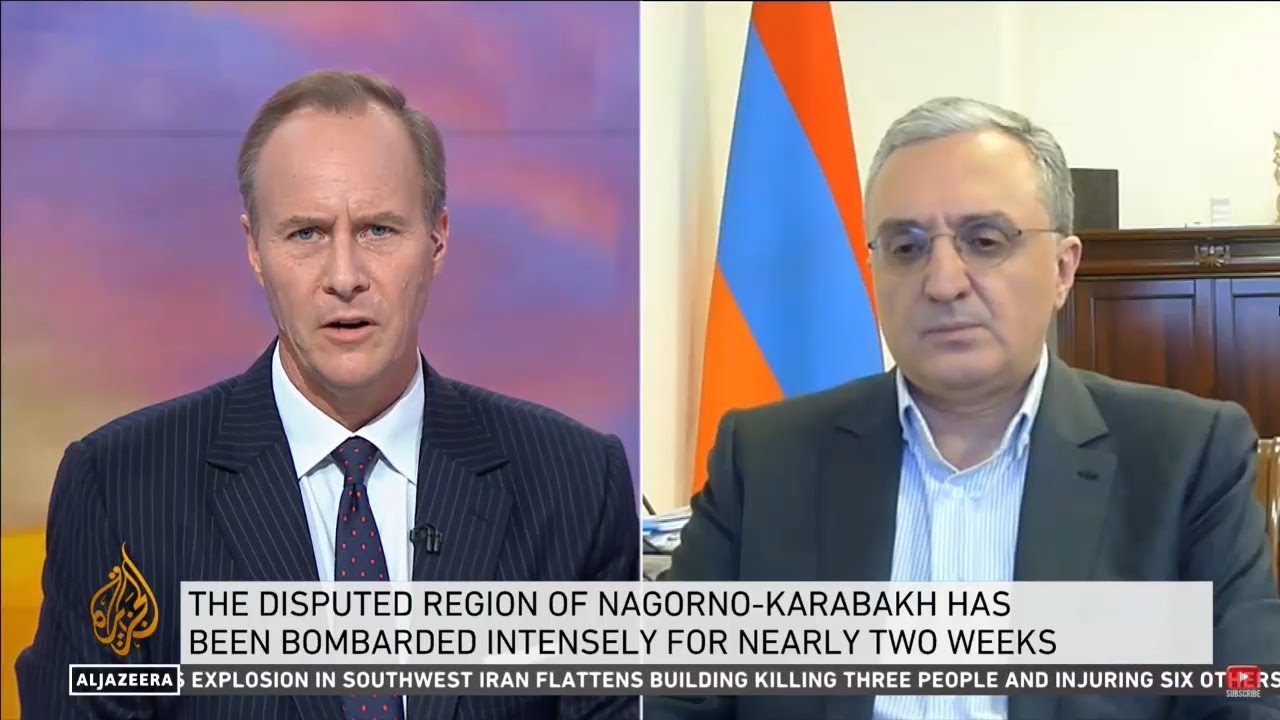 12:56 • 12.10.20
Zohrab Mnatsakanyan: Ceasefire Does not Mandate Azerbaijan to Kill Civilians and Hit Civilian Settlements
12:23 • 12.10.20
Armenians Protest Outside Turkrish Embassy in Los Angeles
17:23 • 09.10.20
Losses in Azerbaijan's Military Featured in Defense Army Footage
15:53 • 09.10.20
Artsakh Defense Army Neutralizing Adversary's Transport Column
14:11 • 09.10.20
Turkey openly backs Azerbaijan 'far more aggressively than in the past' - ABC News on Syrian mercenaries fighting in Karabakh
15:52 • 08.10.20
Iconic Armenian Church Hit in Azerbaijani Attacks in Nagorno-Karabakh City (photos)
10:57 • 08.10.20
Artsakh Defense Army Continues High-Precision Strikes
14:24 • 07.10.20
War Situation in Karabakh on European Parliament's Agenda
19:31 • 05.10.20
Call for Urgent Action: Armenian Journalist Brings Intn'l Colleagues' Attention to Situation iin Artsakh After Azerbaijani Attacks
16:17 • 04.10.20
Turkey's Support to Syrian Mercenaries Fighting Against Artsakh: Facts About Azerbaijani Aggression
12:39 • 04.10.20
Nagorno-Karabakh's Capital Under Azerbaijani Strikes
13:49 • 03.10.20
Armenian Armed Forces Neutralize Azerbaijani Defense Positions
10:12 • 29.09.20
ArmenianTroops Destroy Azerbaijani Armored Fighting Vehicle on Frontline
23:42 • 28.09.20
There is a solid evidence that Azerbaijan has launched a thoroughly planned attack on the NKR
18:45 • 28.09.20
EU calls for Immediate End to Hostilities over Nagorno-Karabakh