Beheaded bodies best evidence of Azerbaijan's sadistic regime – Nagorno-Karabakh official
16:50 • 27.04.16
In an interview with Tert.am, a spokesperson for the Nagorno-Karabakh (Artsakh) president, David Babayan, addressed the recent days' increased violence along the Line of Contact and the Azerbaijani armed forces' targeted raids against the civilian population and towns.

Mr Babayan, the situation has been tense in Artsakh in the past couple of days. [Azerbaijan] fired 550 gun-shells, targeting the civilian population. Is that a war?

No, it isn't a war. Yet, the military positions of the Defense Army and several settlements, especially the town of Martakert (with schools and libraries), are under fire. Fortunately, we do not have civilian casualties; neither are there any major devastations. But such a conduct is a signal for us to be more serious in our joint work with the international community. When different international events – forums, so to say – are organized in Azerbaijan to give platform to different politicians, when Azerbaijan, as a state, is described as a model of a "tolerance" - that being done by representatives of Spain, France, the United Kingdom and [other] accomplished and civilized states - that's nothing more than a way of supporting terrorism or, what's even more, a call for acting likewise. That will, of course, motivate Baku to shoot more fire. Whenever such a statement is made by Turkey, it can be understood in a way given that [President Erdogan] is the leader of a terrorist state and personally maintains contact with terrorists. That's absolutely clear. But when we hear that from western representatives who repeatedly speak of democratic values but later fill their stomachs with that caviar and their pockets with money, we cannot but expect Baku to behave that way. So such a conduct bears a direct relationship to statements of the kind. Also, it is important to be very cautious when pronouncing such laudations about a fascist state, as all that later finds vent in murders, amputated ears and beheaded bodies. So it is important to give the Europeans to understand who they actually laud. This is not just a military challenge; it is also a challenge to civilization and moral values.

Does not the Minsk Group's silence over the recent days lead to the same results?

I think the Minsk Group co-chairs are seriously concerned and are voicing their concern through the mouths of Sergey Lavrov and John Kerry. You know that Armenia's president has had a telephone conversation with the US Secretary of State, which was preceded by Mr Lavrov's visit to Armenia. Of course, they are interested in a peaceful settlement of the conflict. And I think they will do their utmost.

How was President Serzh Sargsyan's interview with Bloomberg perceived in Nagorno-Karabakh?
I can say that the most important thing is that Nagorno-Karabakh must be involved in all the processes instead of joining them first only to leave because of Azerbaijan's whims. We cannot assume the responsibility for a settlement model unless we are not involved in developing it. The fact is that the process in reaching a deadlock and Azerbaijan is committing acts of terror. Stepanakert's participation in the negotiations has been highlighted.

And if an Armenian-Azerbaijani meeting is announced in the near future – at the foreign ministers' or presidential level – with Nagorno-Karabakh not participating, should a question of Armenia's nonparticipation be raised as well?

We should not go into extremes, following Azerbaijan's example. Going into extremes is terrorism as well in the same political conflict. And here is no alternative to Nagorno-Karabakh's participation. We should not prefer rejecting the process, tens of thousands of killed people and ruins, because it will sooner or later result in restoration of the format and we will natural reach a normal state.

Videos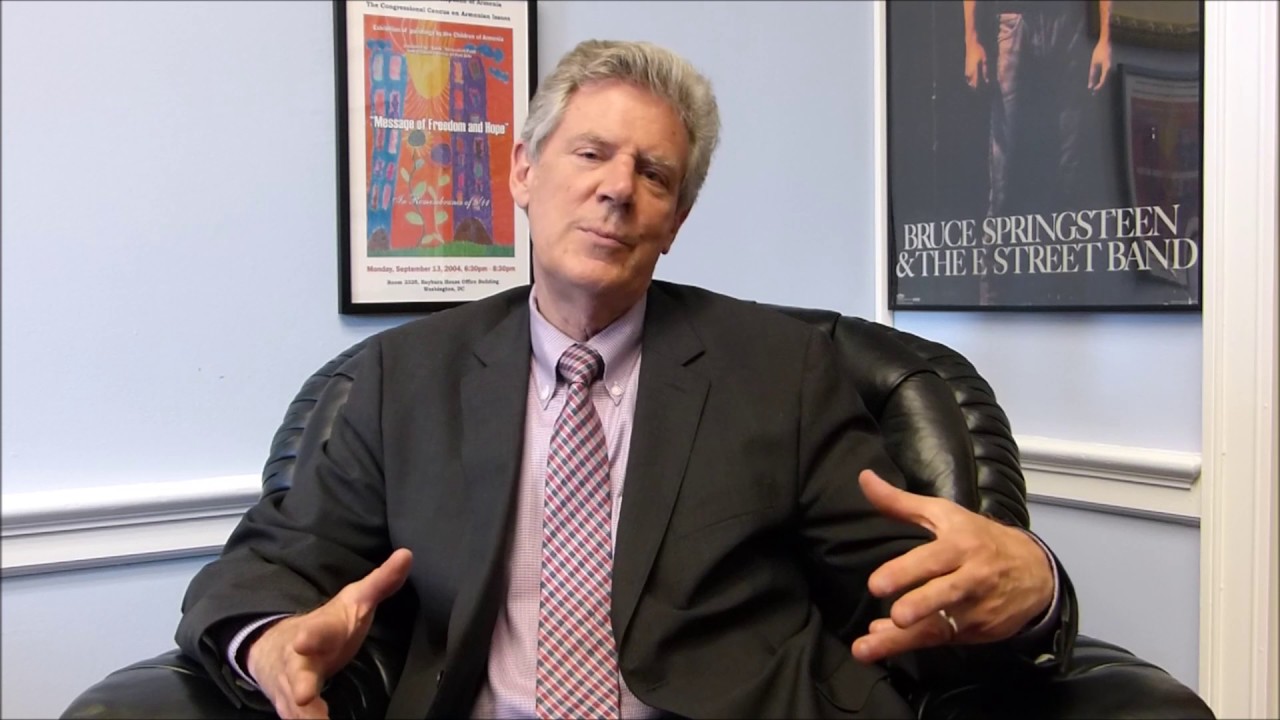 10:09 • 21.06.19
US Representative Frank Pallone Introduces Resolution Praising the US-Armenia 'Strategic Partnership'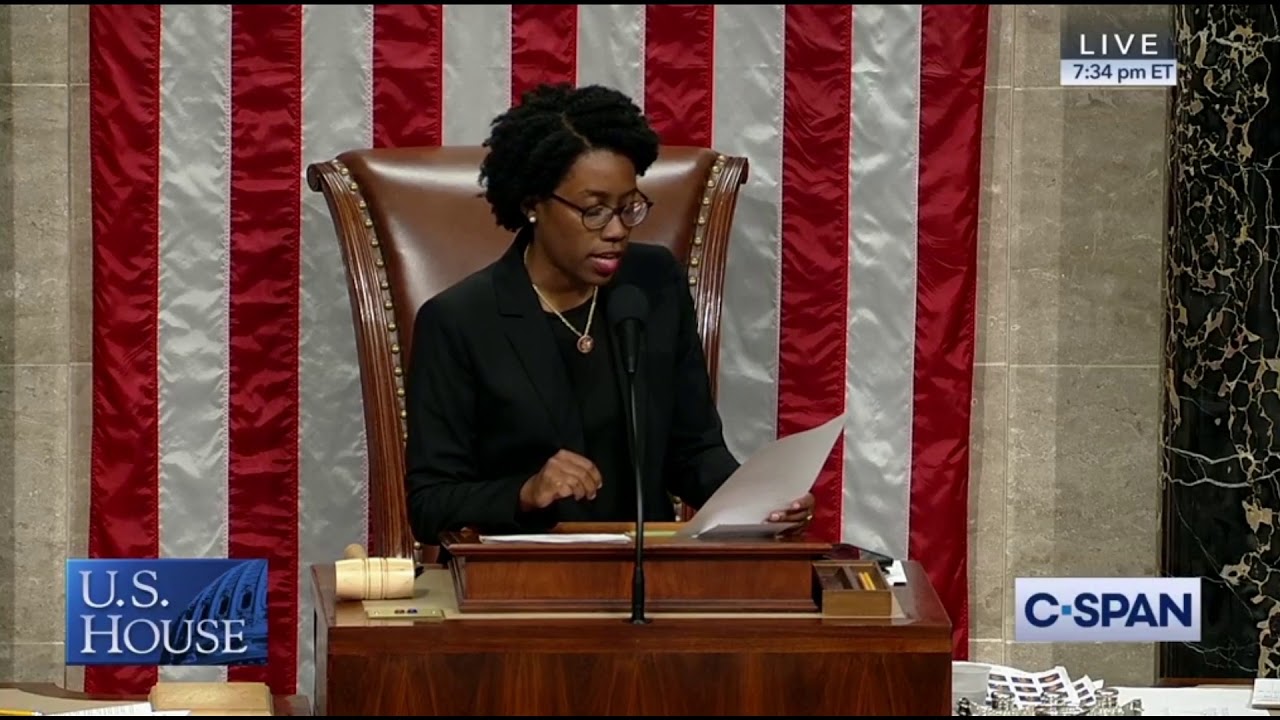 11:03 • 19.06.19
US House Passes Jackie Speier Amendment Appropriating Additional $40 Million for Armenia
09:26 • 14.06.19
Congressional Armenian Caucus Co-Chair Rallies Support for Additional $40 Million Appropriation for Armenia
10:16 • 13.06.19
US Congressman Frank Pallone Calls for Removal of Barriers to US-Artsakh Dialogue
14:15 • 25.05.19
Kim Kardashian makes brief cameo in Paris Hilton music video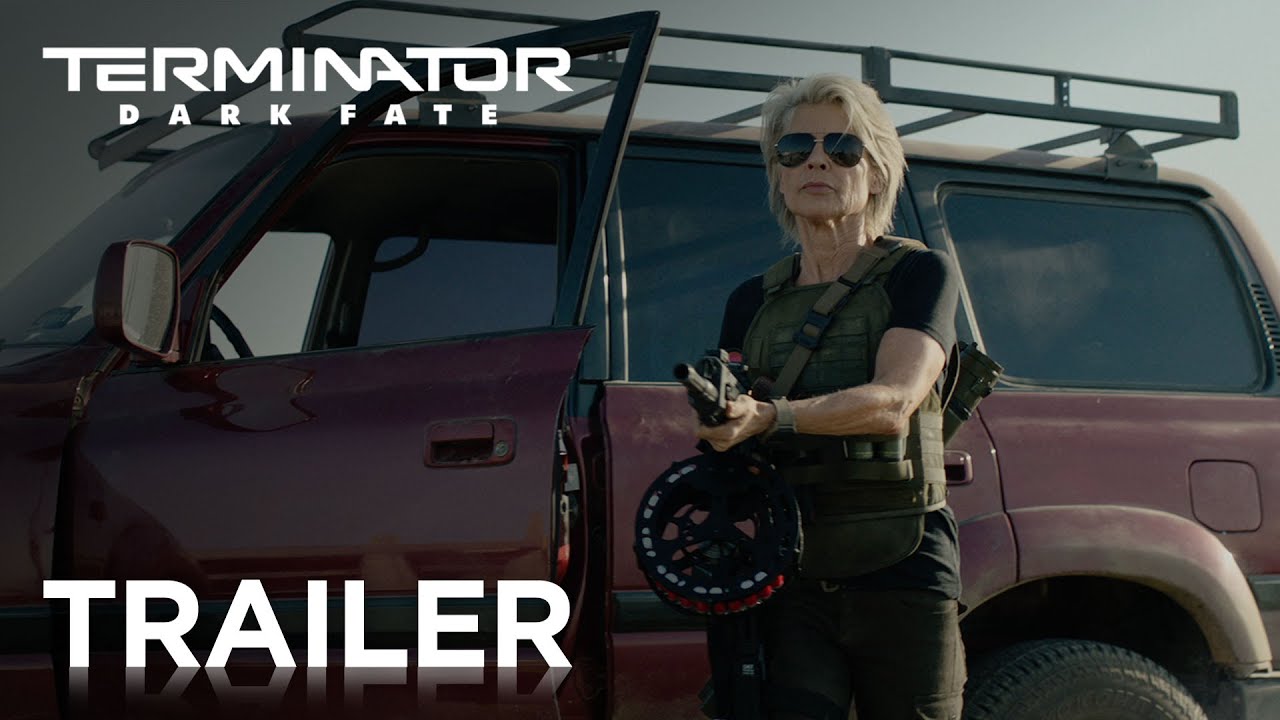 14:28 • 24.05.19
Terminator Dark Fate Official Trailer #1 Released
09:09 • 14.05.19
Nikol Pashinyan Attends Dinner Dedicated to 10th Anniversary of Eastern Partnership Program
13:49 • 10.05.19
Armenian Prime Minister Heads to Work Riding Bicycle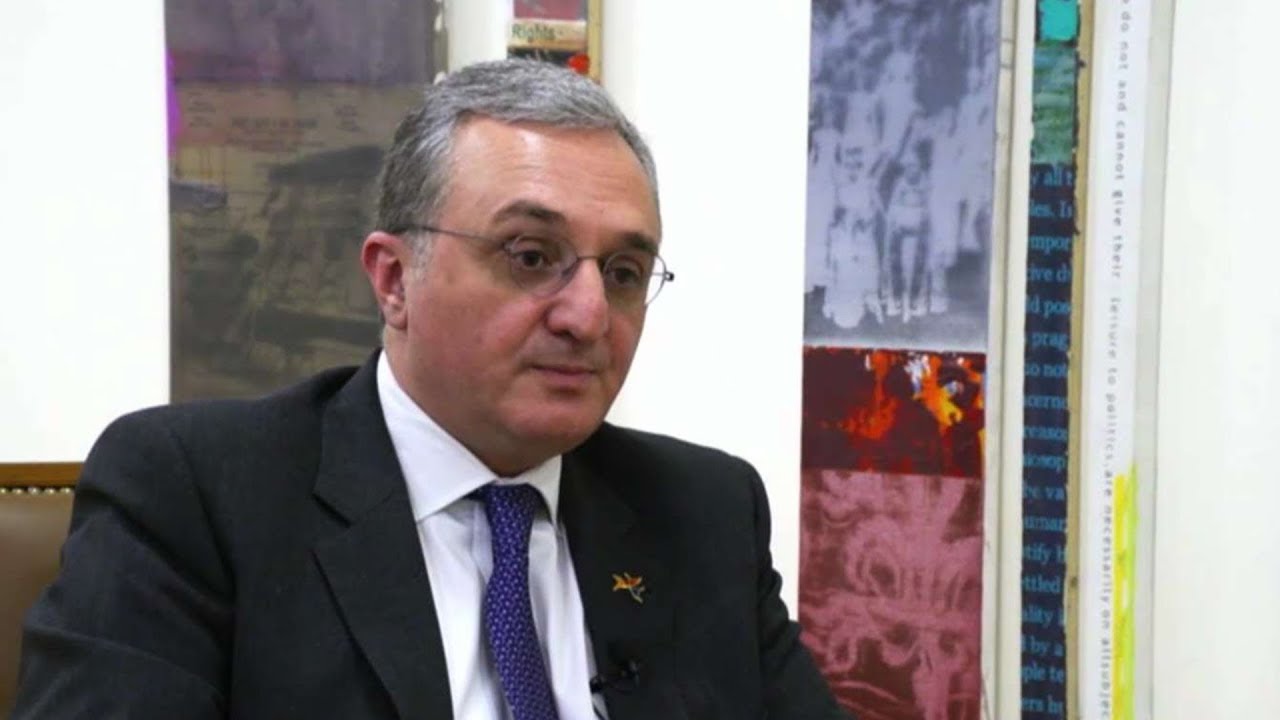 11:06 • 04.05.19
What is Arms Trade for Israel is a Weapon of Death for Our People, Foreign Minister Tells Israeli TV Channel
13:38 • 30.04.19
Armenian Prime Minister Greets EAEU Representatives for Official Meeting in Yerevan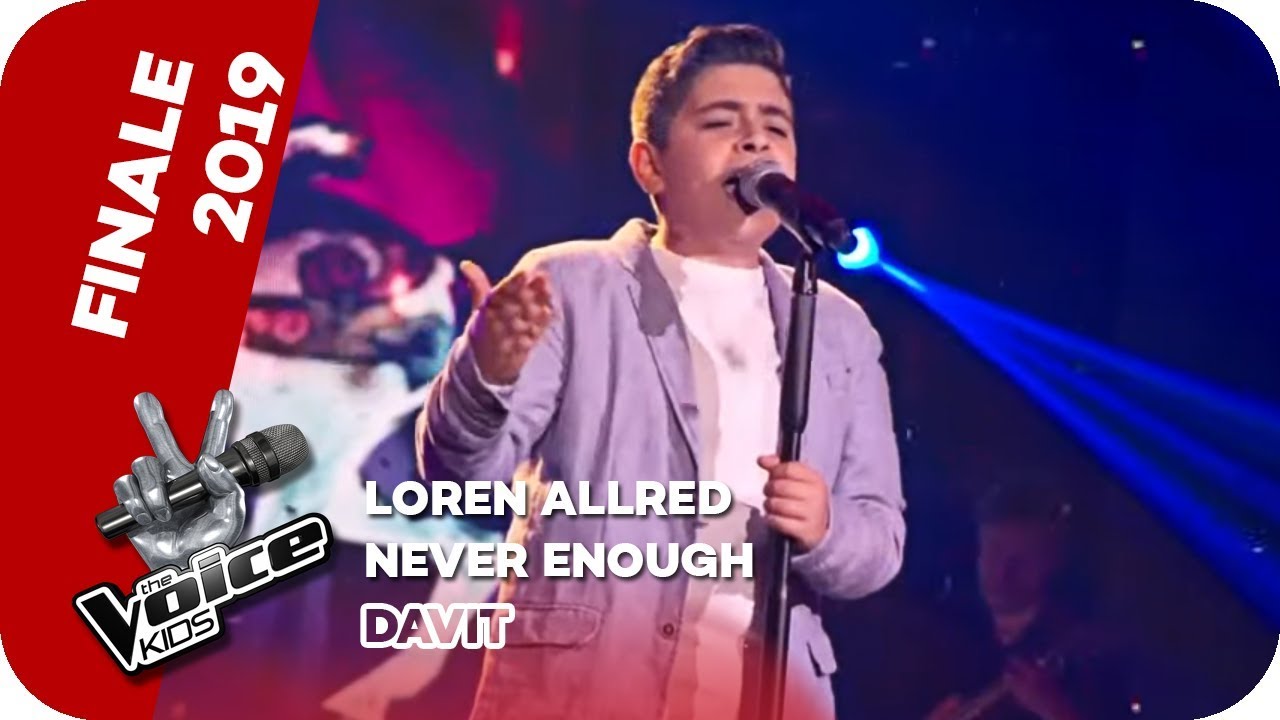 14:30 • 26.04.19
The Voice Kids 2019: Young Armenian Participant Leaves Jury Stunned in Germany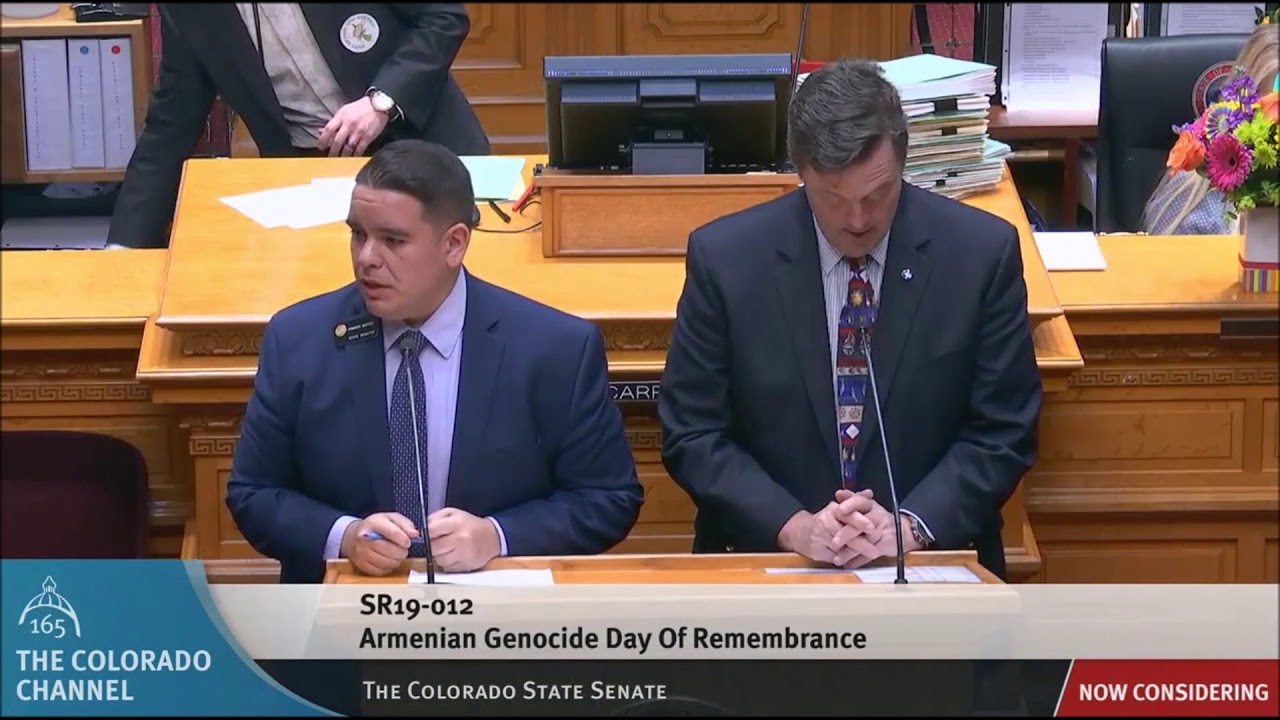 09:39 • 25.04.19
Colorado Recognizes Artsakh, Honors Genocide Victims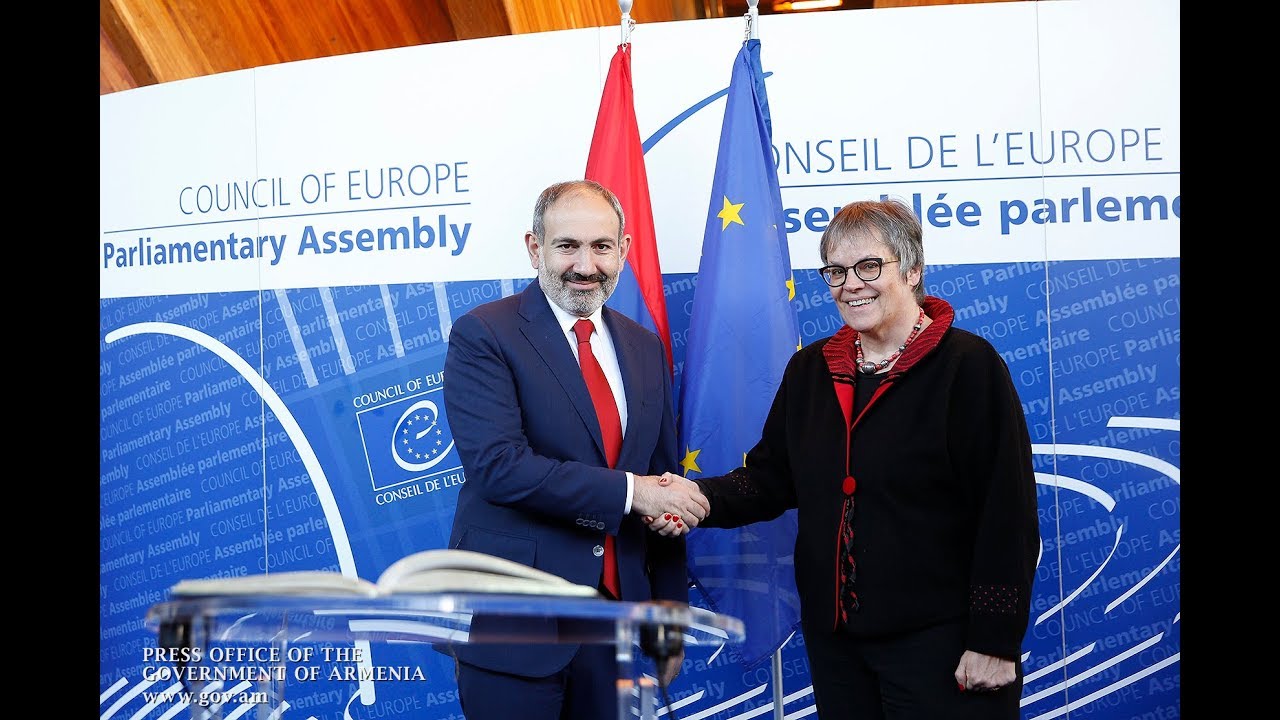 14:58 • 11.04.19
Nikol Pashinyan meets with PACE President Liliane Maury in Strasbourg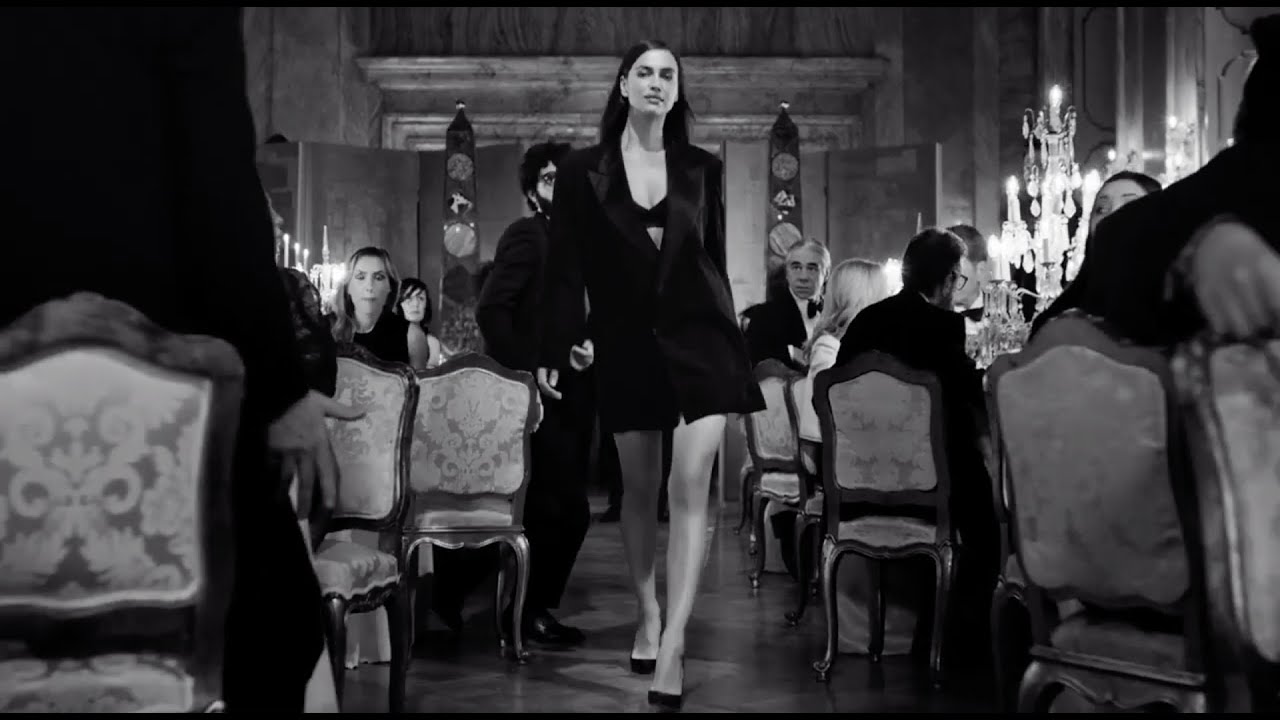 18:32 • 09.04.19
Scandal A Paris: New Jean Paul Gaultier Perfume Ad Features Irina Shayk Walking Under Rhythms of Khachaturian's Waltz
15:58 • 09.04.19
US Ambassador Praises Democratic Changes in Armenia Since April 2018
10:46 • 27.03.19
US Congressman Frank Pallone Calls for Lifting Travel Restrictions on Artsakh
15:01 • 16.03.19
The Voice: Armenian 'Freddie Mercury' Stuns Jury at Youth Singing Contest in Russia
10:20 • 09.03.19
Armenia Will Not Be Authoritarian, Prime Minister Tells Euronews
10:42 • 06.03.19
European Commission President Jan-Claude Juncker Holds Press Conference with Nikol Pashinyhan
18:16 • 05.03.19
EU's Donald Tusk Praises Armenian Prime Ministers Resolve to 'Bring About Democratic Reforms'
15:08 • 05.03.19
Armenian President Hosts Financial Times' Innovation Editor John Thornhill
12:08 • 05.03.19
Armenian Prime Minister Responds to Members of European Parliament's Committee on Foreign Affairs
15:40 • 28.02.19
Nikol Pashinyan Visits Mosque, Ali Qapu Palace in Isfahan
12:06 • 28.02.19
Iranian-Armenians Give Warm Welcome to Armenian Prime Minister
09:33 • 21.02.19
Unpacked 2019: Samsung Reveals Second Generation Galaxy Buds
12:34 • 20.02.19
Egypt President Takes 'First Step' in Recognizing Armenian Genocide
11:51 • 18.02.19
Armenian President Conducts Brief Talks with Joe Biden in Munich
10:56 • 16.02.19
President Armen Sarkissian's Speech at University of Heidelberg
11:12 • 02.02.19
Prime Minister Nikol Pashinyan's Speech at Konrad Adenauer Foundation
10:11 • 02.02.19
German Chancellor Merkel Welcomes Armenian Premier at Federal Residence in Berlin
14:21 • 01.02.19
Galaxy F: Samsung Foldable Phone Official Video Leaked
17:43 • 31.01.19
Armenian Prime Minister's Speech at Technical University of Cologne
16:29 • 31.01.19
LA Police Release Footage of Armenian School Hate Crime
10:02 • 30.01.19
EU Commissioner for Human Rights Issues Report in Armenia
09:37 • 30.01.19
We are Looking Forward to Closer Cooperation with Our EU Partners - Armenian President to Commissioner Johannes Hahn
17:46 • 24.01.19
It's Time for Armenia to 'Transform Political Revolution to Economic One', Pashinyan tells Euronews
09:57 • 24.01.19
Armenia to Create New Economic Model to Promote Micro-Businesses' Development, Pashinyan says in Davos
09:13 • 23.01.19
Pashinyan, Aliyev Discuss Situation over Karabakh in Davos
09:48 • 22.01.19
Armenian Prime Minister Nikol Pashinyan Meets with Swiss Businessmen in Zurich
10:02 • 17.01.19
Armenian President Delivers Keynote Speech at Abu Dhabi Sustainability Summit
exclusive