World's largest Yazidi temple under construction in Armenia - Guardian
14:24 • 25.07.16
By Harriet Sherwood


A huge Yazidi temple is under construction in a small Armenian village, intended as a symbol of resilience for a persecuted religious tradition.

The temple is being built in Aknalich, about 35km from Yerevan, the Armenian capital. Seven domes will surround a central arched roof, crowned with a gold-plated sun. At 25m high, it will be built from Armenian granite and Iranian marble and house a 200-square-metre prayer hall.

The complex will also include a conference hall, seminary and museum.

Named Quba Mere Diwane, this will be the largest Yazidi temple in the world, although there are relatively few contenders. The project is being funded by Mirza Sloian, a Yazidi businessman based in Moscow, according to EurasiaNet, and is scheduled to be completed next year.

"This temple is important for us because our community is facing extinction. Our community is displaced around the world, and we need temples in each place for our children to keep their culture and identity," said Ahmed Burjus of the UK branch of Yazda, a global Yazidi organisation.

The complex in Aknalich is not intended to overshadow Lalish, the most holy Yazidi temple, about 36 miles north of Mosul in northern Iraq. Followers of the Yazidi faith are expected to make a pilgrimage to Lalesh once in their lifetime.

"There will only ever be one Lalish," Khdr Hajoian, vice-president of the Yazidi National Union, told EurasiaNet.

Yazidis are the largest minority group in Armenia, with a population of about 35,000, although many have left or are leaving to find work elsewhere, particularly in Russia.

They originated in eastern Turkey and northern Iraq, but many were killed or driven out of Turkey during the bloody rule of the Ottoman Empire. Yazidis describe themselves as "a people of 72 genocides".

The most recent onslaught was in northern Iraq – until recently, home to 90% of Yazidis – in 2014. Islamic State killed thousands of Yazidis in and around Sinjar, abducted young girls and women to be used as sex slaves, forced people to convert to Islam, and drove an estimated 50,000 into the mountains where they were besieged.

In June, the UN Independent International Commission of Inquiry on Syria said Islamic State was committing genocide against the Yazidis of northern Iraq.

Thousands of Yazidis now live in squalid refugee camps in northern Iraq and Turkey, or have scattered across Europe.

"People are suffering from psychological and medical problems in the camps, with no work and no future," said Burjus. "Even in Europe, no country has recognised Yazidis as a distinctive group. Our fate is not in our hands."

Germany is home to western Europe's largest diaspora community. According to Burjus, there are fewer than 700 Yazidis in the UK. European governments classify Yazidis as Kurds, he said.

The Yazidi faith is derived from Zoroastrianism, Christianity and Islam. They have been denounced as infidels by Islamic extremists, and unfairly accused of being devil-worshippers.

They do not accept converts, and Yazidis are not permitted to marry non-Yazidis or even Yazidis from a different caste.

As well as being persecuted for their religious beliefs, Yazidi communities are dispersing because of economic pressures.

"Yazidis are not well placed to handle the challenges they face," said Christine Allison, professor of Kurdish studies at Exeter university. "They are fragmented, vulnerable and face big socio-economic difficulties.

"There is a risk of Yazidis not surviving – or at least being a much smaller community within a generation."
Videos
15:20 • 24.05.21
Interview with Francis Malige, EBRD Managing Director
11:39 • 24.04.21
Armenians Commemorating 106th Anniversary of Genocide
09:40 • 23.04.21
Biden Under Pressure to Recognize Armenian Genocide - KTLA 5 News
15:34 • 22.04.21
Governance and Oversight Capacities Account for Our Bank's Robust Management System - Philip Lynch, Independent Board Member at Ameriabank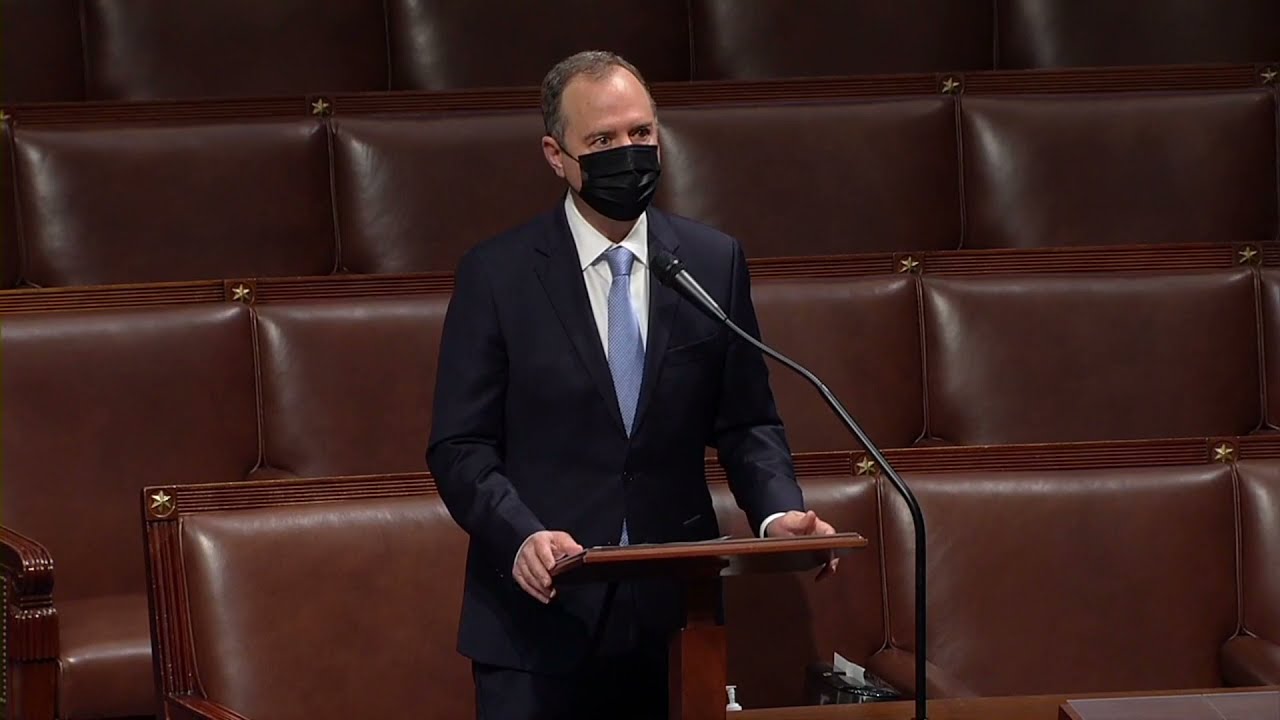 14:09 • 21.04.21
'Mr. President, It Is Now in Your Power to Right Decades of Denial' - US Congressman Adam Schiff Urges Joe Biden to Recognize Armenian Genocide
12:37 • 03.04.21
Armenians of Nagorno-Karabakh in Despair After Trauma of Military Defeat - France 24
17:33 • 11.03.21
Interview with Kakhaber Kiknavelidze, an Independent Member of Ameriabank Board of Directors
17:57 • 26.01.21
Only Terrorists Keep Hostages, Putting Forward Preconditions for Their Release - Edmon Marukyan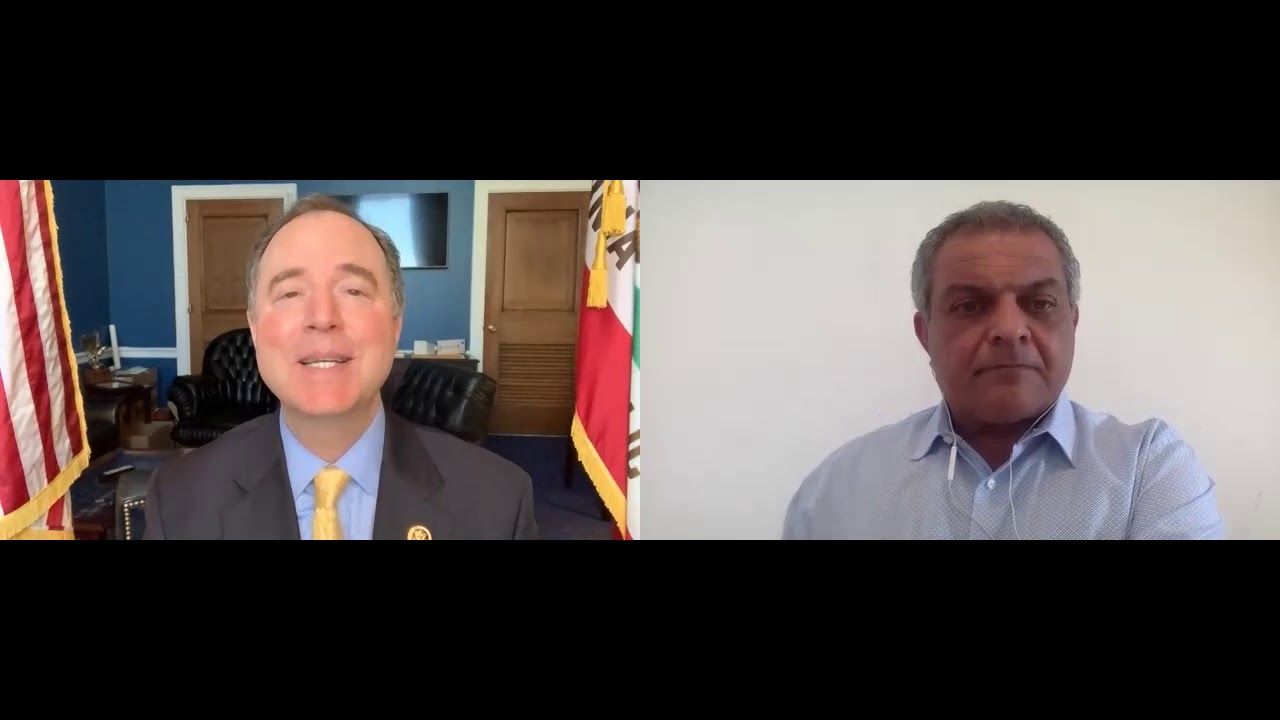 13:33 • 22.01.21
Rep Adam Schiff Says Congress Should Recognize Artsakh
09:42 • 29.12.20
UN's Guterres Issues Global Appeal to Make 2021 'Year of Healing'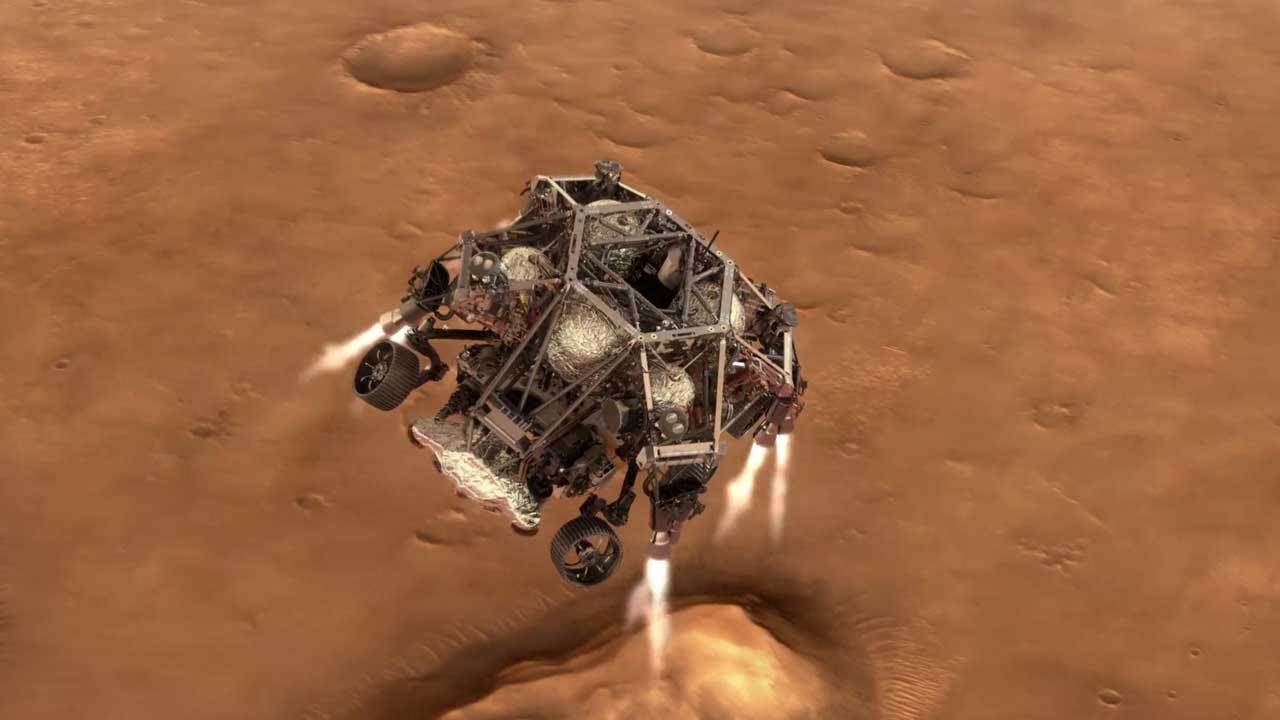 18:41 • 24.12.20
NASA's Mars 2020 Perseverance Rover Landing Animations
13:33 • 31.10.20
Azerbaijan Uses Prohibited Phosphorus Chemical Munitions - Defense Army Video
16:37 • 30.10.20
Artsakh Defense Army Units Neutralizing Azerbaijani Arms Supplies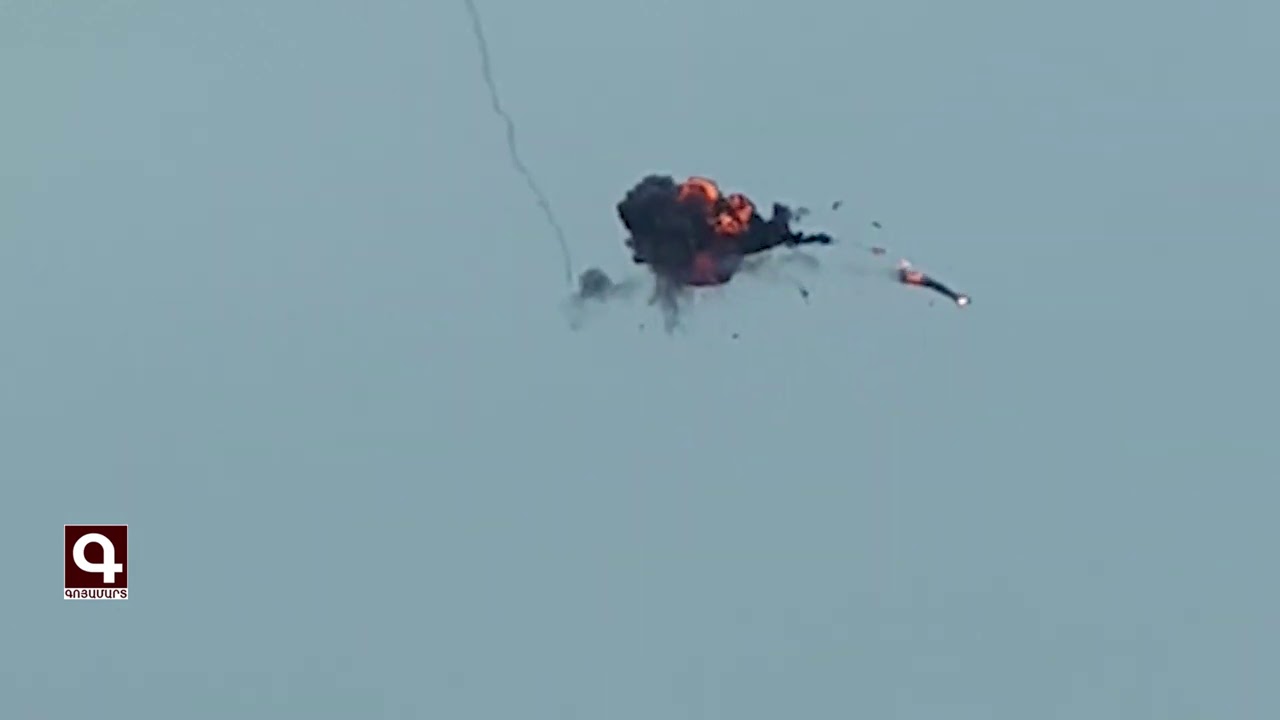 11:25 • 28.10.20
Artsakh Defense Army Units Neutralizing Azerbaijani Drone
13:45 • 24.10.20
Nagorno-Karabakh's Status Has Been At the Heart of Our Approach - Zohrab Mnatsakanyan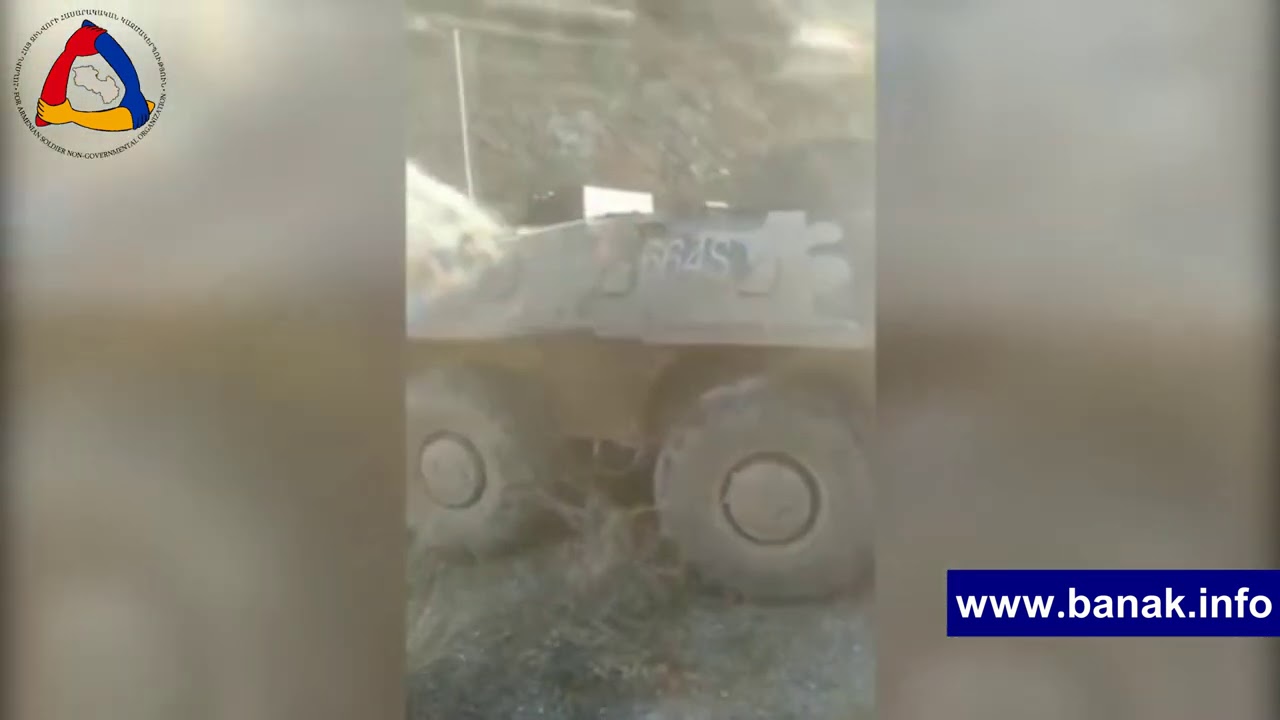 11:51 • 24.10.20
Artsakh Defense Army Releases Video Featuring Damaged Azerbaijani Military Equipment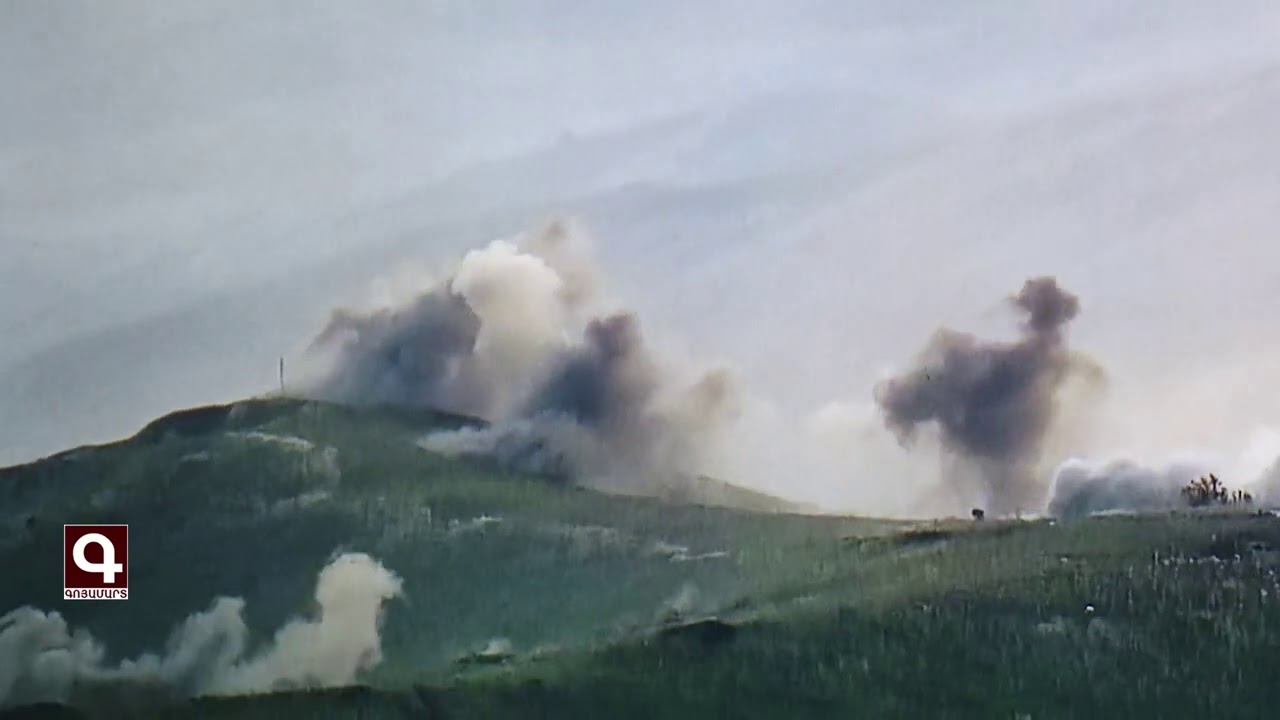 11:40 • 24.10.20
Artsakh Defense Army Units Inflicting Manpower Losses on Azerbaijan
10:39 • 24.10.20
Gas Pipeline Damaged in Azerbaijani Fire Targeting Nagorno-Karabakh's Capital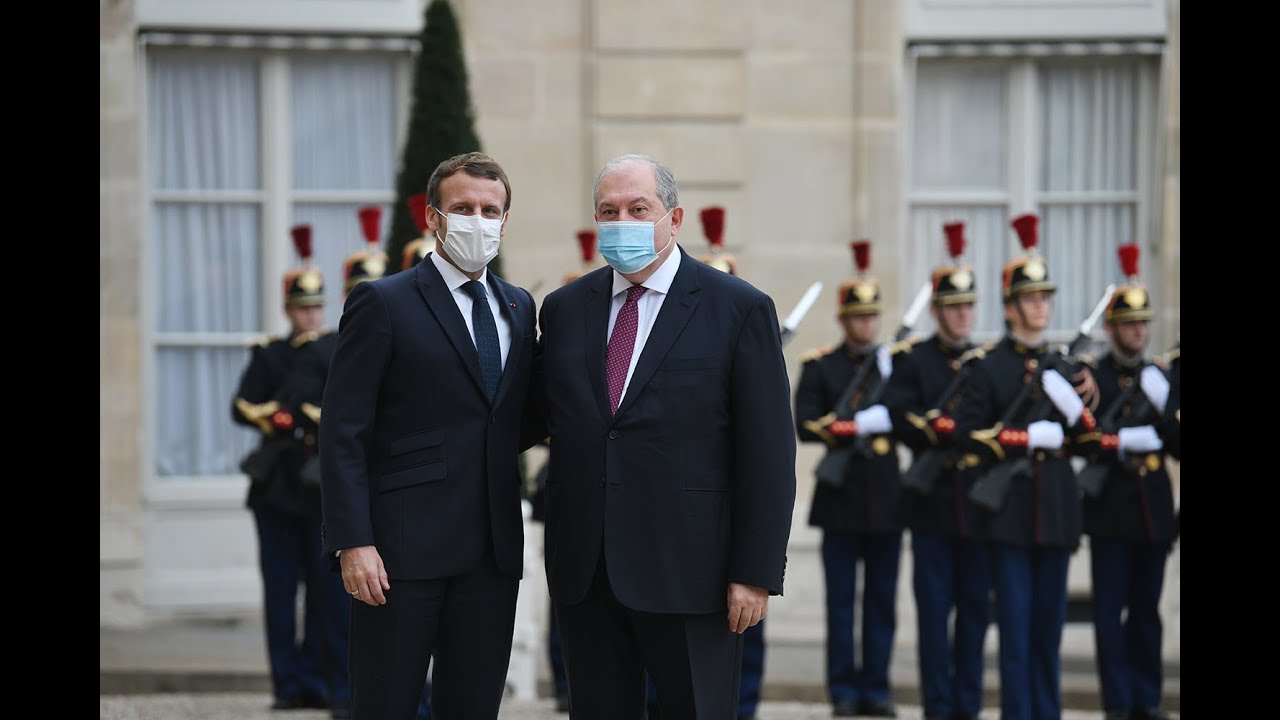 12:41 • 23.10.20
President Armen Sarkissian Meets Emmanuel Macron at Élysée Palace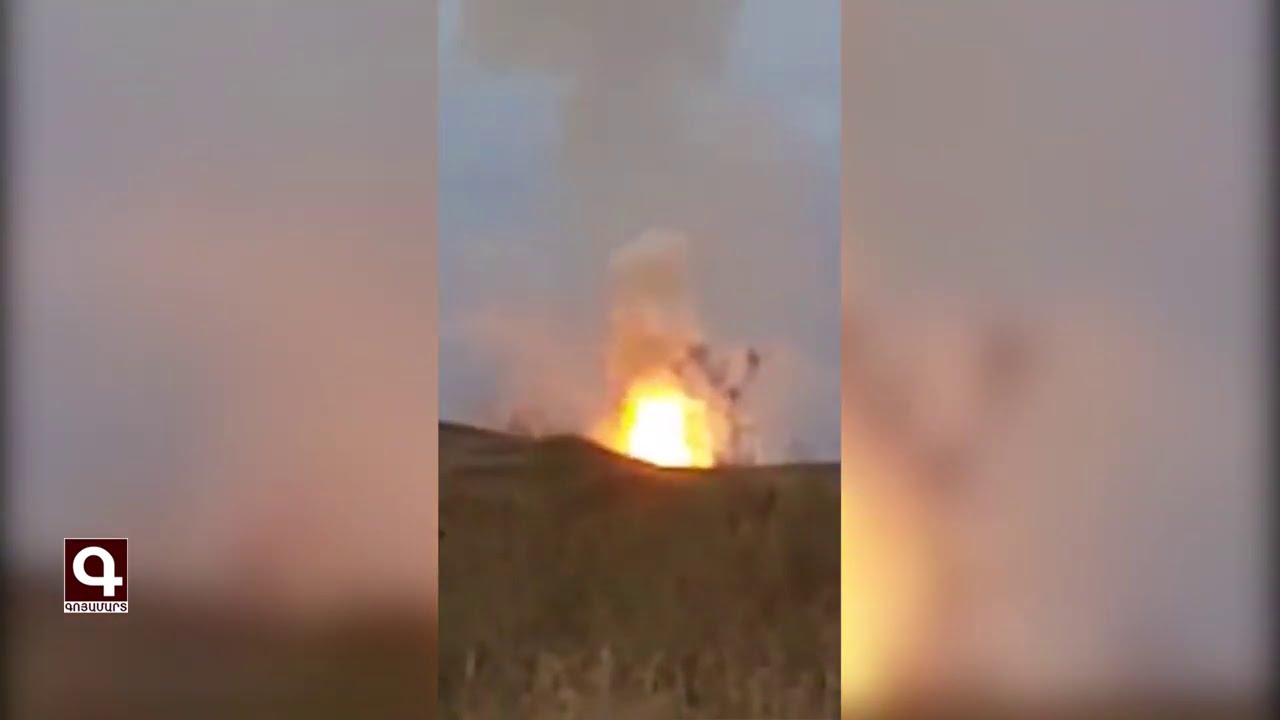 12:16 • 23.10.20
Artsakh Defense Army Neutralizes Azerbaijani Military Hardware
12:02 • 22.10.20
Artsakh Defense Army Units Neutralizing Azerbaijani Military Infrastructures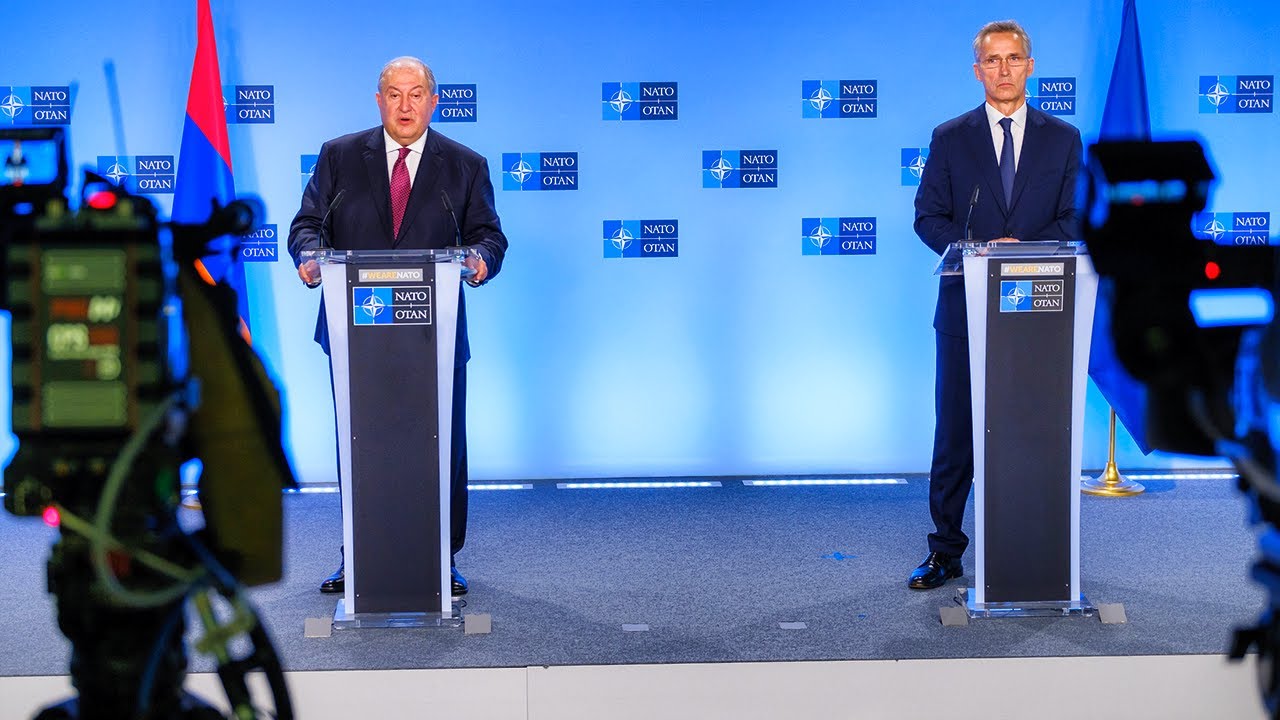 10:35 • 22.10.20
President Armen Sarkissian Meets with NATO Secretary-General in Brussels
10:51 • 17.10.20
Buildings and Homes Lying in Ruins in Nagorno-Karabakh's Capital After Azerbaijani Shelling
15:09 • 15.10.20
Artsakh Defense Army's Precision Fire Gives Deadly Blow to Enemy
13:13 • 13.10.20
Artsakh Defense Army Units Destroying Azerbaijani Tank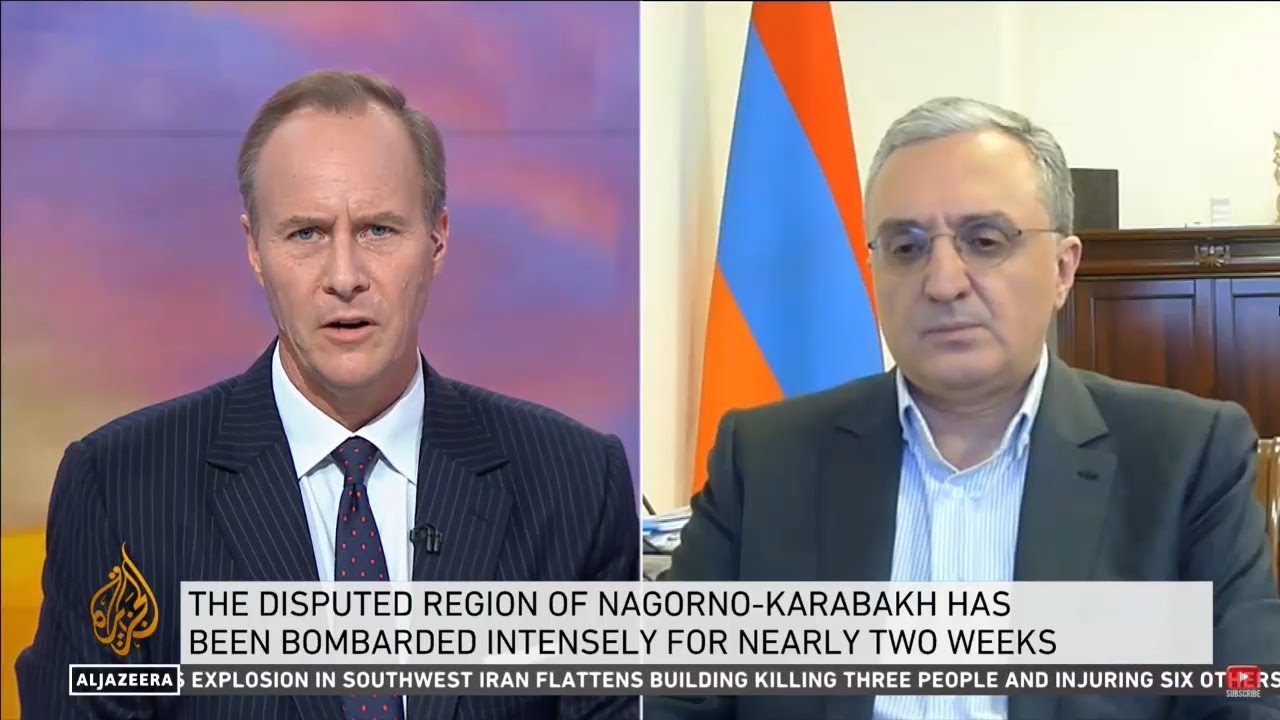 12:56 • 12.10.20
Zohrab Mnatsakanyan: Ceasefire Does not Mandate Azerbaijan to Kill Civilians and Hit Civilian Settlements
12:23 • 12.10.20
Armenians Protest Outside Turkrish Embassy in Los Angeles
17:23 • 09.10.20
Losses in Azerbaijan's Military Featured in Defense Army Footage
15:53 • 09.10.20
Artsakh Defense Army Neutralizing Adversary's Transport Column
14:11 • 09.10.20
Turkey openly backs Azerbaijan 'far more aggressively than in the past' - ABC News on Syrian mercenaries fighting in Karabakh
15:52 • 08.10.20
Iconic Armenian Church Hit in Azerbaijani Attacks in Nagorno-Karabakh City (photos)
10:57 • 08.10.20
Artsakh Defense Army Continues High-Precision Strikes
14:24 • 07.10.20
War Situation in Karabakh on European Parliament's Agenda
19:31 • 05.10.20
Call for Urgent Action: Armenian Journalist Brings Intn'l Colleagues' Attention to Situation iin Artsakh After Azerbaijani Attacks
16:17 • 04.10.20
Turkey's Support to Syrian Mercenaries Fighting Against Artsakh: Facts About Azerbaijani Aggression
12:39 • 04.10.20
Nagorno-Karabakh's Capital Under Azerbaijani Strikes
13:49 • 03.10.20
Armenian Armed Forces Neutralize Azerbaijani Defense Positions
10:12 • 29.09.20
ArmenianTroops Destroy Azerbaijani Armored Fighting Vehicle on Frontline
23:42 • 28.09.20
There is a solid evidence that Azerbaijan has launched a thoroughly planned attack on the NKR
18:45 • 28.09.20
EU calls for Immediate End to Hostilities over Nagorno-Karabakh