Armenia opens Iran's path to Christian world – expert  
13:38 • 05.12.16
Armenia is the only Christian neighbor of Iran that opens the country's path to the Christian world, says Vali Kaleji, Research Fellow at the Tehran based Center for Strategic Research (CSR).
In an interview with Tert.am, the expert commented upon President Hassan Rouhani's upcoming visit to Yerevan, expressing his country's interest in deepening bilateral relations in all areas.

"It is the first time that President Rouhani visit Armenia which is very important for Iran and Armenia. It seems that during his meetings with the Armenian leader, IRI President will discuss bilateral cooperation and will exchange views on regional and international challenges specially current complex situation in Iraq and Syria. It is worthy note that Republic of Armenia is the only Christian-dominated neighboring state and Iran's path to the Christian world. Also, for Yerevan, Iran is gateway to Islamic World and the Middle East. As the minister of foreign affairs of Iran, Mohammad Javad Zarif, mentioned during visit Armenia on January 27th 2015, Armenian-Iranian relations could set a good example for the world on how Muslim and Christian countries can reach peaceful symbiosis living side by side.

As an important achievement, the expert highlighted the visa-free travel regime between the two countries, stressing also the importance of the developing relations in free trade and economic zones.


"During the upcoming visit, Iran-Armenia Joint Economic Commission Meeting will be held that will consider bilateral relations between two countries in the field of transportation, energy including gas and electricity, environment, information technology and tourism. In this regard, visa-free travel between the two neighboring states is very important for expanding people to people contacts and trade cooperation.
"Indeed, Armenia is the only South Caucasian state that joined the Eurasian Economic Union in 2015. In this regard, Yerevan has taken serious steps to develop its transit networks. As the key missing link in the International North–South Transport Corridor, the "Southern Armenia Railway" would create the shortest transportation route from the ports of the Black Sea to the ports of the Persian Gulf. Besides that, Armenia is determined to launch the "North-South Road Corridor Investment Program", reviving the Iran-Armenia-Azerbaijan road corridor providing access to international trade routes and markets."
Mr Kaleji further shared his vision of the country's foreign policy, and perspectives of developing relations with Armenia after the lifting of international sanctions.
"Iran has entered into a new level of foreign policy and economic diplomacy after reaching an agreement with great powers on its nuclear program and subsequent removal of the United Nations Security Council Resolutions (UNSCR) on financial restrictions against Tehran. This event crated a great capacity for improving ties with neighbors that have a high priority for Iran's foreign policy. In this framework, Iran always welcomed the expansion and fostering of relations with regional countries, especially theRepublic of Armenia. If you see and consider all of the agreements that were signed between Iran and Armenia during recent years, will find that Armenia has a good and appropriate place in Iran in the post – sanction period. On the other hand, Iran will not forget countries such as Armenia who worked with us during the times of hardship on financial restrictions against Tehran."
Asked to comment on the foreign policy agenda against the backdrop of the developing Iran-Azerbaijan relations and Azerbaijan's repeated threats for stepping up relations with Israel, the expert said they have tried to be more balanced with the countries in the region over the past decades.
"In the past two and half decades, Iran attempted to adopt a balanced approach to the South Caucasian states. Currently, the significance of balanced approach is that among the three neighbors of South Caucasus, i.e. Russia, Turkey and Iran, the latter only has relations with all the Caucasian countries. Historically speaking, the Turkish-Armenian and Russian Georgian relations were suspended in 1992 and 2008 respectively. With many ups and downs, Iran has maintained its relations with the whole Caucasian states. Therefore, it is considered one of the valuable and worthy capacity of Iran's foreign policy in the South Caucasus. On the other hand, Iran would not allow to any third party that effect on Iran's relation with Republic of Azerbaijan and other neighbors."
Videos
13:04 • 28.05.20
Armenia's Political Elite Celebtrates First Republic Anniversary in Sardarapat
14:13 • 15.05.20
3D Model of SARS-CoV-2 Virus at Atomic Resolution
13:25 • 09.05.20
Armenia's Political Leadership Marks 'Triple Victory Day' in Yerevan
16:29 • 04.05.20
Toyota Launches Karl Lagerfeld Limited-Edition SUV in Thailand
10:44 • 24.04.20
Armenia Commemorating 105th Anniversary of Genocide
12:31 • 23.04.20
Rep..Adam Schiff Discusses Genocide, US Aid to Armenia, Artsakh
09:22 • 23.04.20
Coronavirus: The World Has a Long Way to Go, Warns WHO Chief
15:33 • 21.04.20
Her Majesty, Queen Elizabeth II Celebrates Her 94th Birthday
13:59 • 18.04.20
Holy Fire at the Church of Sepulchre in Jerusalem
14:49 • 13.04.20
Andrea Bocelli Performs Eastern Sunday Concert From Italy's Duomo Di Milano
13:47 • 10.04.20
Kim Kardashian Does a Quarantine Makeup Tutorial With Kkw Beauty Products
16:59 • 08.04.20
Coronavirus Intensive Care: BBC's Special Coverage of London Hospital Where Doctors Fight to Save Lives
16:35 • 07.04.20
Seven-Year-Old Greek Piano Prodigy Pens 'Isolation Waltz'
12:35 • 27.03.20
World Coronavirus Update (Live)
23:27 • 16.03.20
Why Fighting Coronavirus Depends on You?
09:38 • 27.02.20
Kim Kardashian Spotted Throwing Punch at Sister Kourtney
10:53 • 22.02.20
Anna Turcotte: "Rooting Out Hatred toward Armenians Cannot Be Done By Brushing Aside History."
15:13 • 11.02.20
Virtual Reality 'Reunites' Korean Mother with Deceased 7-Year-Old Kid
09:35 • 23.01.20
Armenia is in a Unique Place to Act Like a Bridge Between Europe and Eurasia– Armen Sarkissian
16:03 • 21.01.20
US President Donald Trump Delivers Keynote Speech at Davos 2020
14:20 • 13.12.19
Pro-Armenian US Senators Issue Bipartisan Call on Genocide Recognition
09:49 • 12.12.19
I'm Not Going to Cease until We Do What is Morally Right - Menendez on Armenian Genocide
16:02 • 21.11.19
SpaceX Starship MK1 Explodes! At Boca Chica, Texas
10:10 • 08.11.19
Sen. Bob Menendez Calls for Passage of Armenian Genocide Resolution
16:07 • 30.10.19
Rep. Schiff on Recognizing the Armenian Genocide
11:03 • 26.10.19
Nagorno-Karabakh's Statuis and Security are Ultimate Priorities for Armenia, Mnatsakanyan Tells BBC
10:10 • 24.10.19
US Congressman Jim Costa Slams Turkey for Recent Actions and Urges Support of Armenian Genocide Recognition
16:12 • 18.10.19
LIVE: NASA Astronauts Spacewalk Outside the International Space Station
12:05 • 12.10.19
Reps. Speier and Chu Watch HALO De-Mining Demonstration in Artsakh
17:24 • 09.10.19
Armenian Prime Minister Hosts Kim Kardashian in Government
11:37 • 08.10.19
WCIT 2019: Kim Kardashian Addresses Participants of World's Biggest Technology Forum in Yerevan
13:12 • 30.09.19
World Leaders Attend Jacques Chirac's Funeral in Paris
10:58 • 26.09.19
Armenian Prime Minister Nikol Pashinyan Addresses General Debate at UN General Assembly's 74th Session
11:21 • 14.09.19
Serj Tankian, Creative Armenia Release '7 Notes Challenge' Compilation Album
10:35 • 09.08.19
Armenian Prime Minister Arrives in Kyrgyzstan on Working Visit
09:57 • 02.08.19
USAID Commits to Complete Artsakh De-Mining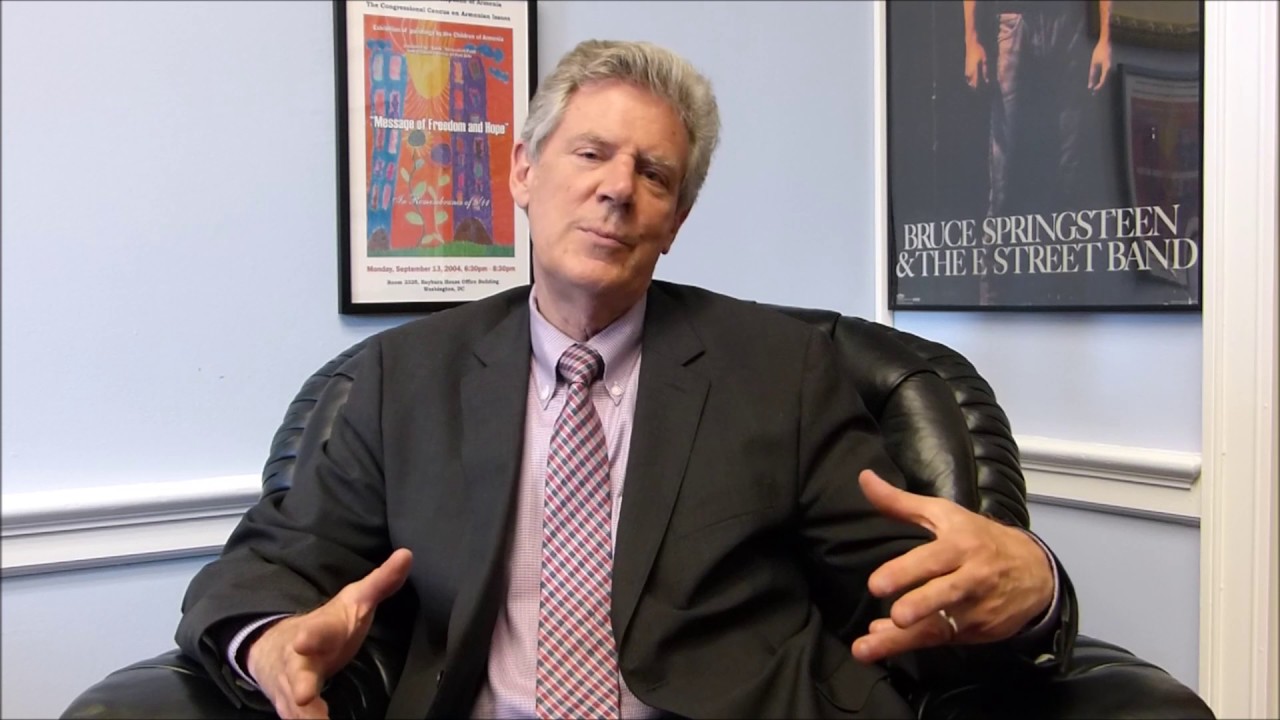 10:09 • 21.06.19
US Representative Frank Pallone Introduces Resolution Praising the US-Armenia 'Strategic Partnership'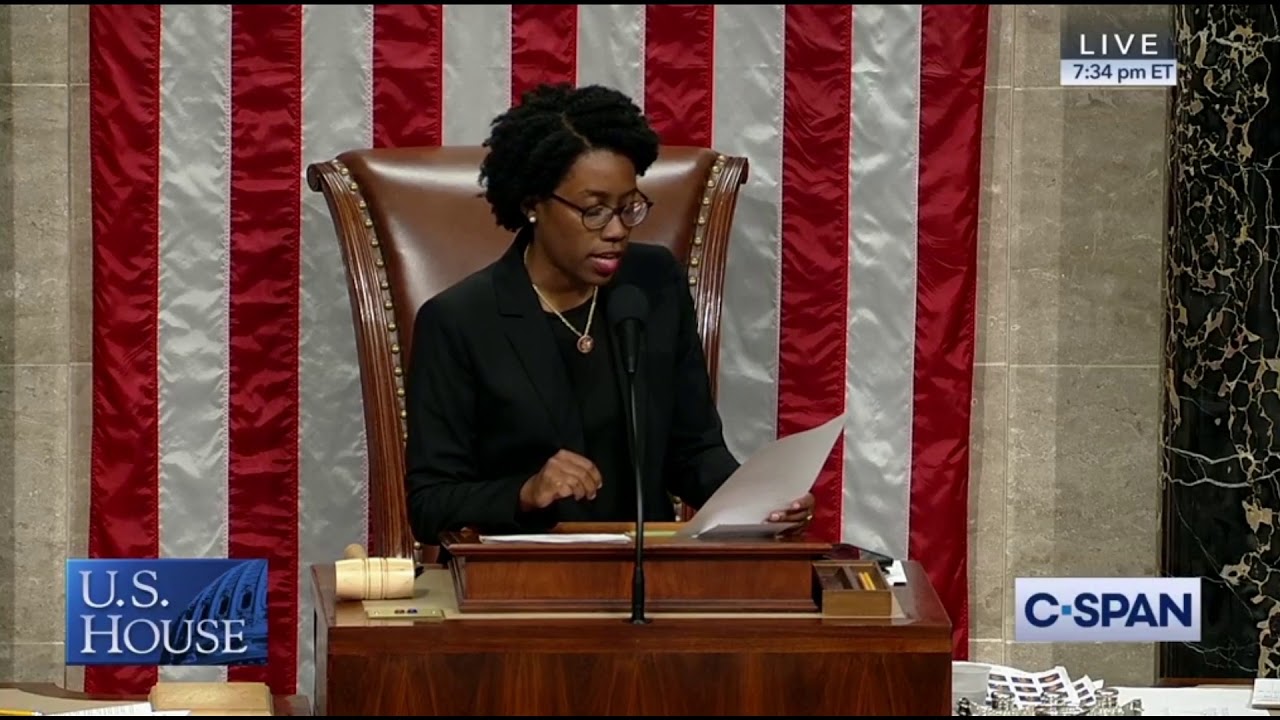 11:03 • 19.06.19
US House Passes Jackie Speier Amendment Appropriating Additional $40 Million for Armenia
09:26 • 14.06.19
Congressional Armenian Caucus Co-Chair Rallies Support for Additional $40 Million Appropriation for Armenia
10:16 • 13.06.19
US Congressman Frank Pallone Calls for Removal of Barriers to US-Artsakh Dialogue
Analysis