Why Armenia should rapidly build artificial intelligence to gain a competitive advantage: Interview with Hovhannes Avoyan, PicsArt Co-Founder and CEO
12:32 • 02.03.17
AI (Artificial Intelligence) is a buzzword these days. Everyone who is involved in technology talks about it. Today, we are speaking with the co-founder and CEO of PicsArt, Hovhannes Avoyan. PicsArt is a leading photo editor, collage maker and drawing app with a social network of more than 300 million users. Mr. Avoyan is an entrepreneur, who created several successful software companies before PicsArt. He has lectured and has been heavily involved with AI since the '90s. In our interview, Mr. Avoyan will cover what AI is about, the practical implications of it and its importance, how it's changing the technology landscape and why Armenian entrepreneurs and government officials are uniquely positioned to benefit from it.

Mr Avoyan, could you please explain what Artificial Intelligence and Machine Learning is?

For many years, AI had been considered a "dead science," but recently we have seen a renaissance that will hugely impact our lives and businesses. Over the last five years, almost $1 billion has been invested in startups in this field and it continues to accelerate. But most people, especially those who don't have a technical background, are getting confused about what AI actually is. Artificial Intelligence is the general concept of machines being able to carry out tasks that might otherwise be performed by humans, i.e., "intelligently." "Machine learning" is a subset of AI, that enables computers to learn through data and patterns without being explicitly programmed. There are many areas of AI, but ML is becoming one of the most important ones, due to the proliferation of big data and advances in new computing capacities.

What are the practical applications of Machine Learning?

The practical applications of ML are very broadly defined and range from learning a user's behavior pattern to image processing, to online advertising, cybersecurity, to financial risk analysis or a medical diagnosis, and many more. In order to give a complete introduction to the modern field of ML, it's important to mention an approach called "neutral networking" that has recently gained popularity. This is a system that is patterned off of the operation of neurons in the human brain. A neural network usually involves a large number of processors operating in parallel and arranged in tiers.

How can users interact with AI and "feel" that AI is already here?

Let me give an example. In 2015, Facebook users sent on average 31.25 million messages and viewed 2.77 million videos every minute. Facebook obviously uses the valuable data it has to develop its AI application, e.g. face recognition: In a candid photo from a night club, Facebook can identify 97% of the people if they have a profile with pictures. Through targeted advertising, FB has the ability to choose which advertisements are shown to which users. Whether Facebook, Google, Amazon (Alexa), Apple (Siri) users want it or not, they already interact with AI. PicsArt collects over one billion events per day and our users upload almost 100M images per month. Through AI approaches, we use this data to better learn about our users' preferences and deliver them their best experience of our product.

We already understand that our future would be impossible without AI. Nevertheless, there is a lot of bias and misconceptions surrounding AI; for example, could AI take over our jobs?
Yes and no. According to research, around 350 million production or warehouse employees will lose work to robots. This is an area where artificial intelligence can easily replace a person, because it works more effectively and cheaply. As an example, 30 thousand robots are already working in Amazon's warehouses.

When machines take over some functions of humans, AI also creates demand for new kinds of jobs. Some experts compare AI with the invention of electricity. In the same way electricity has changed almost every industry, boosted productivity and intervenes in every aspect of our lives, becoming the main driving force for the 2nd industrial revolution, AI will change industries and our lives and introduce the era of the 4th revolution. AI can be applied in almost every area and can bring a revolutionary increase in the productivity and quality of life. Countries and businesses who quickly build competence in AI may gain a significant competitive advantage.

Could you please explain how Armenia's economy can benefit from AI?
Armenia should take advantage of its traditional strength in science and math and start building competence in AI and ML rapidly. Government and businesses should take it very seriously and have a plan for implementing AI in many areas such as healthcare, banking and finance, transportation, manufacturing, security, telecom, etc. The timing is right and the window of opportunity will not last long. This is the only option for the country to effectively compete with the rest of the world.
There are a number of successful AI projects which can be used or developed in Armenia. For example, there are more trading robots in stock exchanges than human traders. AI applications are being rapidly scaled in the insurance and health industries where big data analysis and data mining are required. Many companies test personal assistant technologies based on AI, which are capable of communicating with customers as well as real operators do.
The driverless cars industry is actively developing AI. Uber is already testing self-driving cars in Pittsburgh. Those cars will replace taxi drivers by 2020. Unfortunately, the 5 million people in the U.S. who make their living driving taxis, buses, vans and trucks will lose their jobs. The same inevitability will happen with the rest of the world. But even more jobs will be created thanks to AI. People just have to learn new professions that will be in demand that robots can't do.
For Armenia, this is a unique chance to develop the economy through technology and the application of AI, particularly by supporting the development of schools and special education programs. We can encourage the growth and development of tech companies in the country that can become a global presence and build a positive reputation for the country. Through these actions, Armenia has the potential to become a strong global player in AI!
Companies like PicsArt have already contributed to this development. We're doing intensive R&D in AI, organized a series of AI trainings, and collaborating with the universities to educate more AI specialists. Recently, we conducted an impressive AI hackathon with Microsoft. Our amazing engineers and designers built several AI products in 24 hours. PicsArt could become a driving force in bringing these new skills to Armenia.
You can download the free PicsArt photo editor for iOS, Android, and Windows phones.


Videos
15:20 • 24.05.21
Interview with Francis Malige, EBRD Managing Director
11:39 • 24.04.21
Armenians Commemorating 106th Anniversary of Genocide
09:40 • 23.04.21
Biden Under Pressure to Recognize Armenian Genocide - KTLA 5 News
15:34 • 22.04.21
Governance and Oversight Capacities Account for Our Bank's Robust Management System - Philip Lynch, Independent Board Member at Ameriabank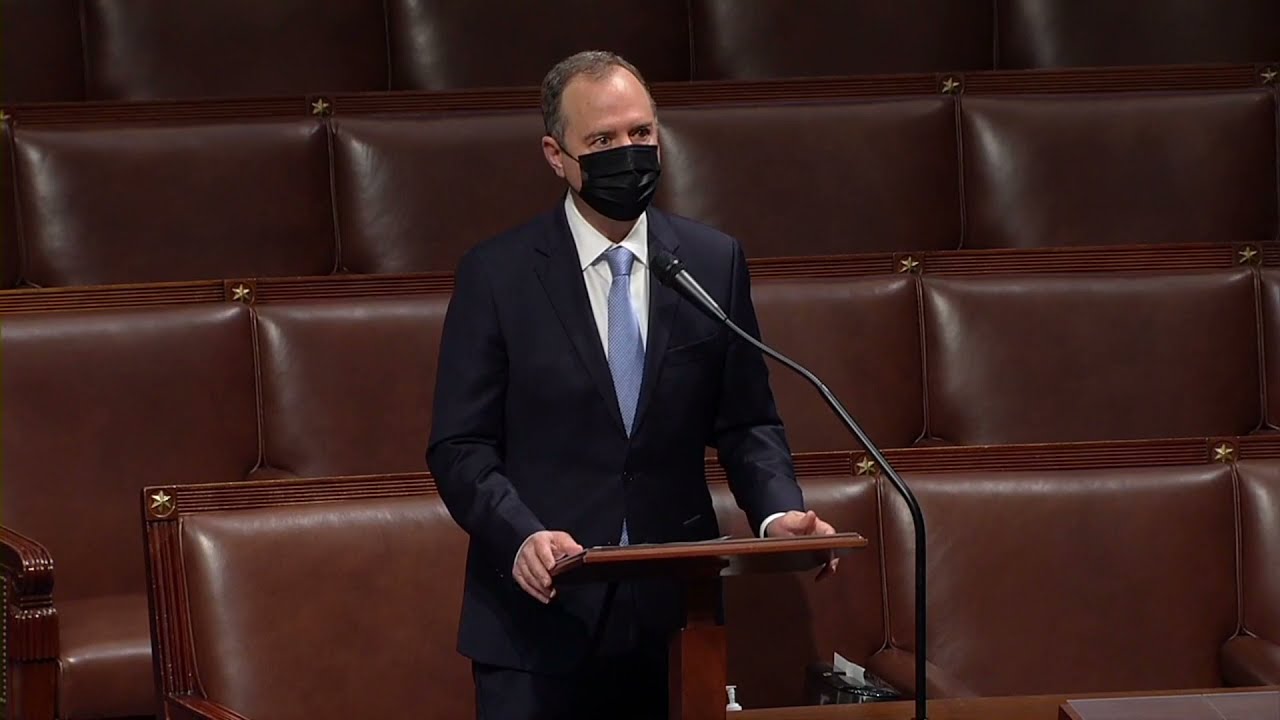 14:09 • 21.04.21
'Mr. President, It Is Now in Your Power to Right Decades of Denial' - US Congressman Adam Schiff Urges Joe Biden to Recognize Armenian Genocide
12:37 • 03.04.21
Armenians of Nagorno-Karabakh in Despair After Trauma of Military Defeat - France 24
17:33 • 11.03.21
Interview with Kakhaber Kiknavelidze, an Independent Member of Ameriabank Board of Directors
17:57 • 26.01.21
Only Terrorists Keep Hostages, Putting Forward Preconditions for Their Release - Edmon Marukyan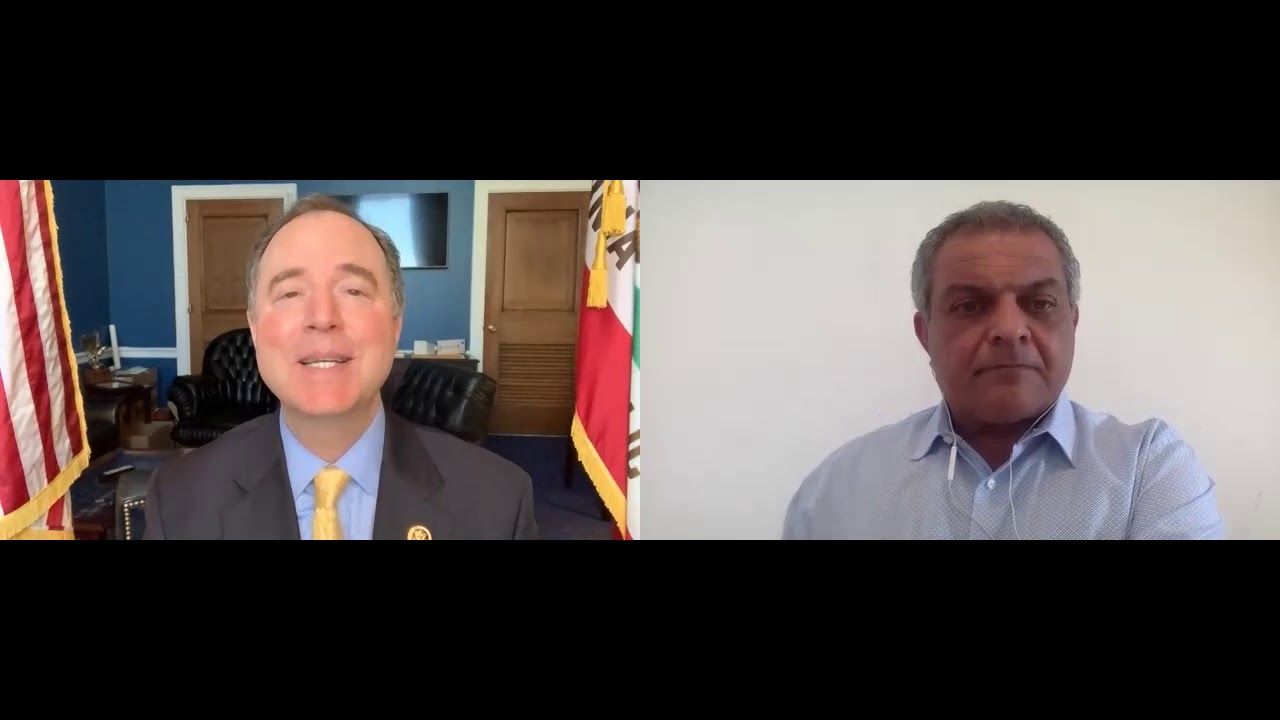 13:33 • 22.01.21
Rep Adam Schiff Says Congress Should Recognize Artsakh
09:42 • 29.12.20
UN's Guterres Issues Global Appeal to Make 2021 'Year of Healing'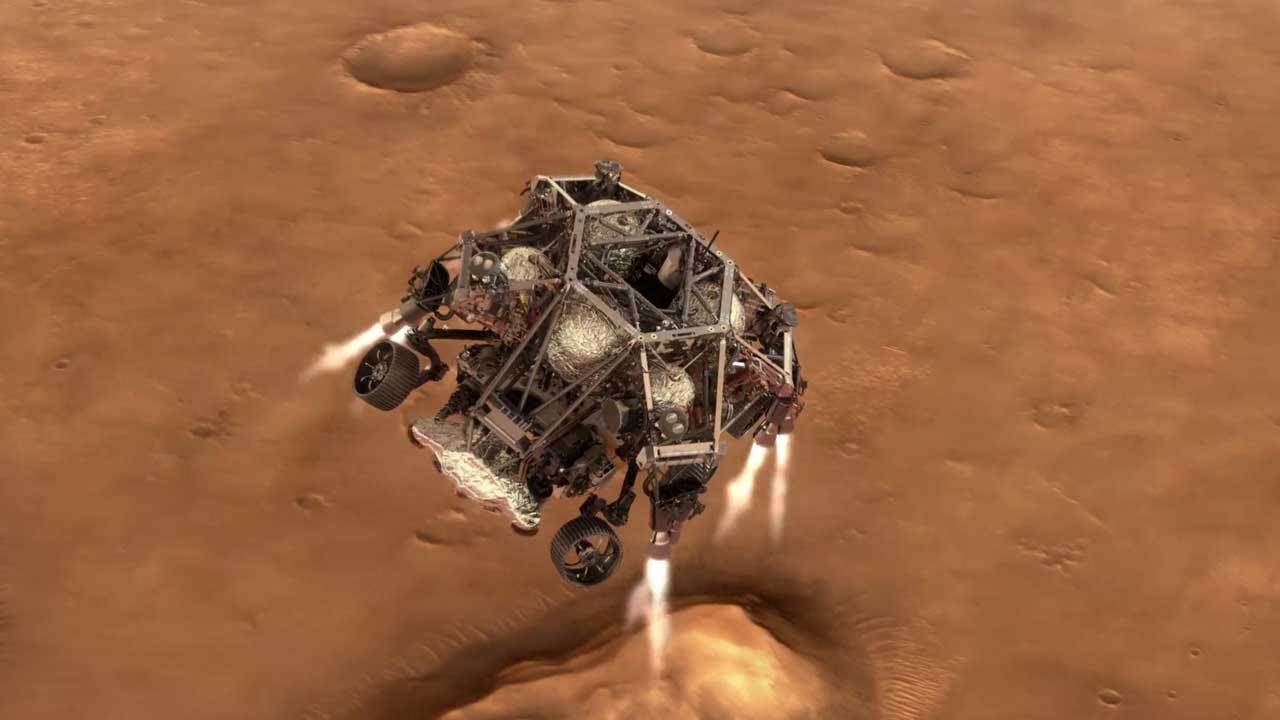 18:41 • 24.12.20
NASA's Mars 2020 Perseverance Rover Landing Animations
13:33 • 31.10.20
Azerbaijan Uses Prohibited Phosphorus Chemical Munitions - Defense Army Video
16:37 • 30.10.20
Artsakh Defense Army Units Neutralizing Azerbaijani Arms Supplies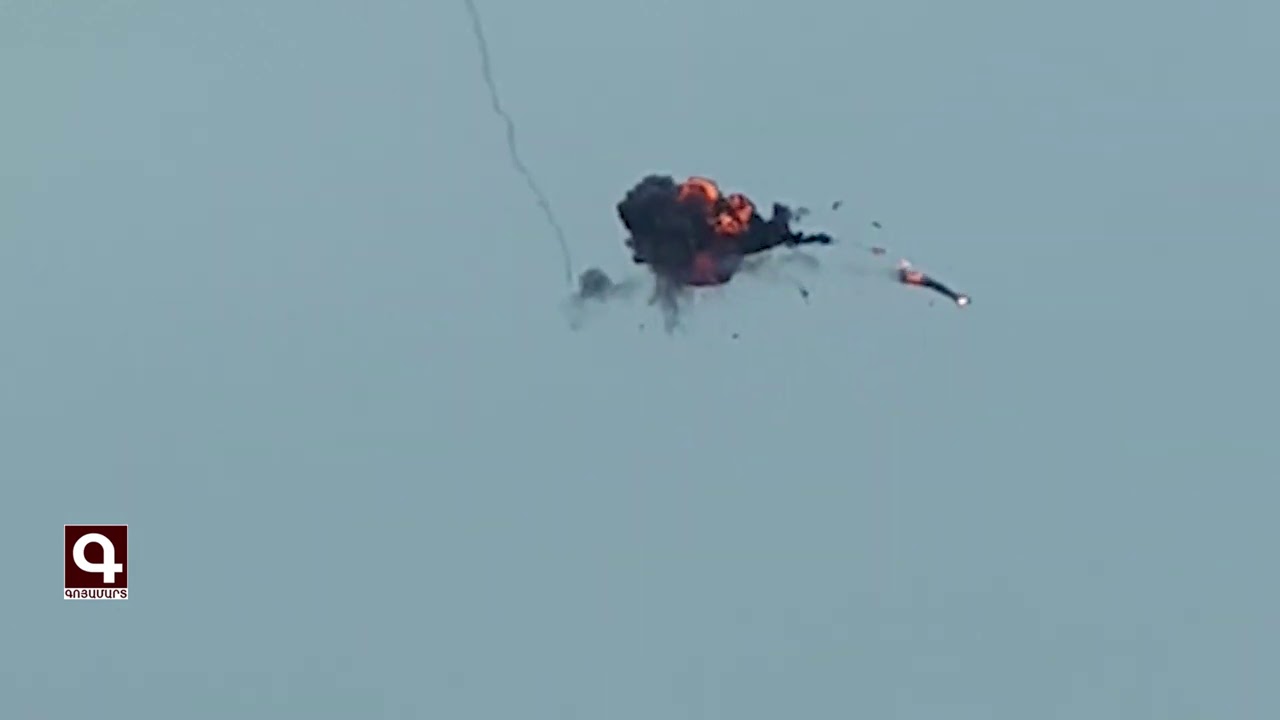 11:25 • 28.10.20
Artsakh Defense Army Units Neutralizing Azerbaijani Drone
13:45 • 24.10.20
Nagorno-Karabakh's Status Has Been At the Heart of Our Approach - Zohrab Mnatsakanyan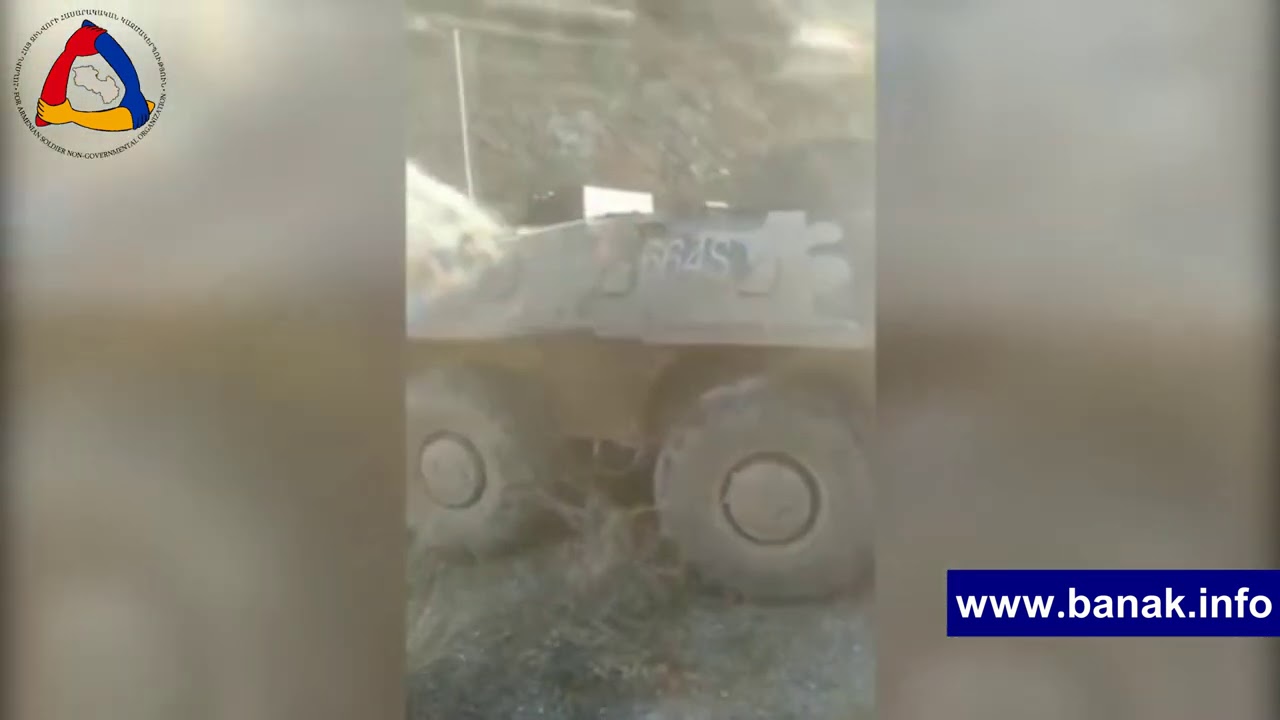 11:51 • 24.10.20
Artsakh Defense Army Releases Video Featuring Damaged Azerbaijani Military Equipment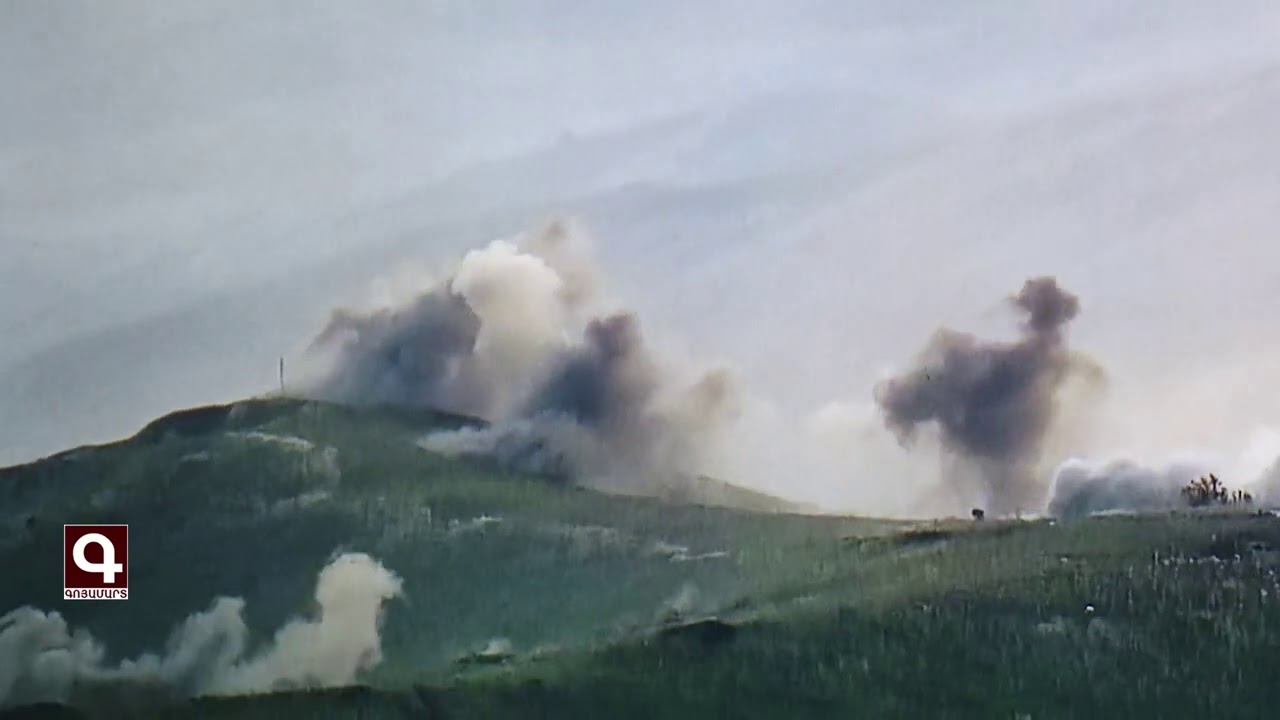 11:40 • 24.10.20
Artsakh Defense Army Units Inflicting Manpower Losses on Azerbaijan
10:39 • 24.10.20
Gas Pipeline Damaged in Azerbaijani Fire Targeting Nagorno-Karabakh's Capital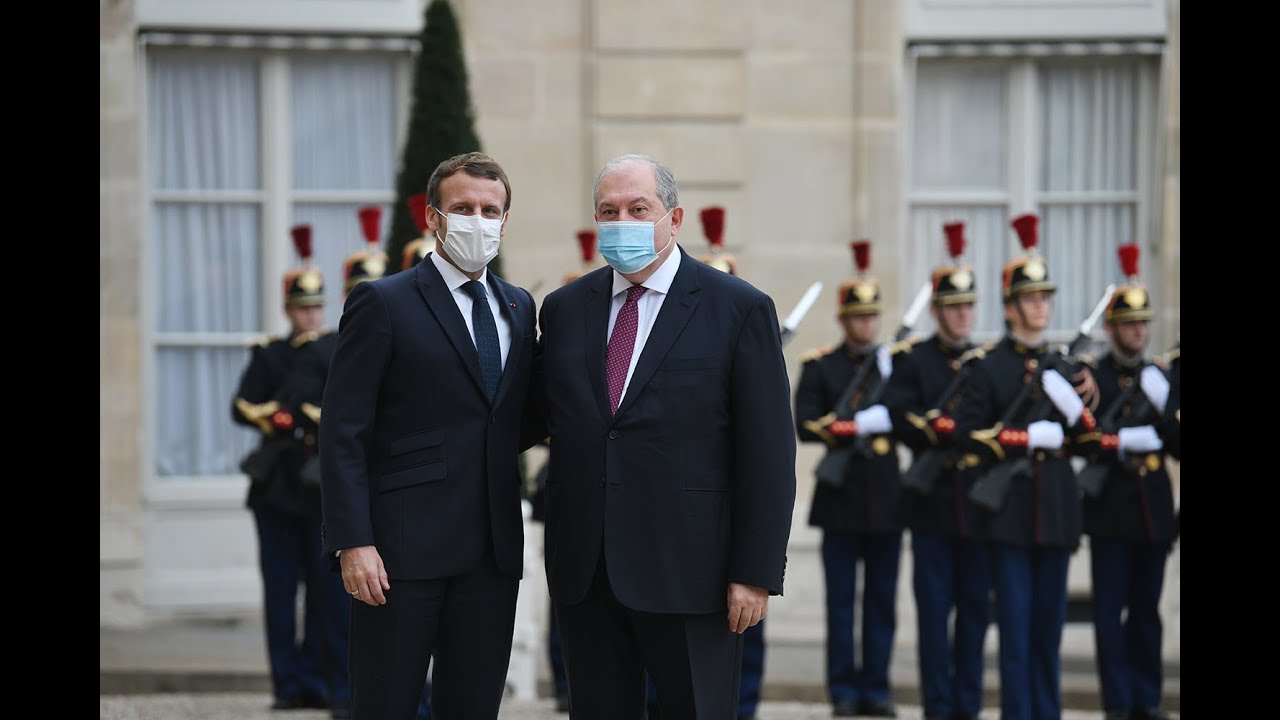 12:41 • 23.10.20
President Armen Sarkissian Meets Emmanuel Macron at Élysée Palace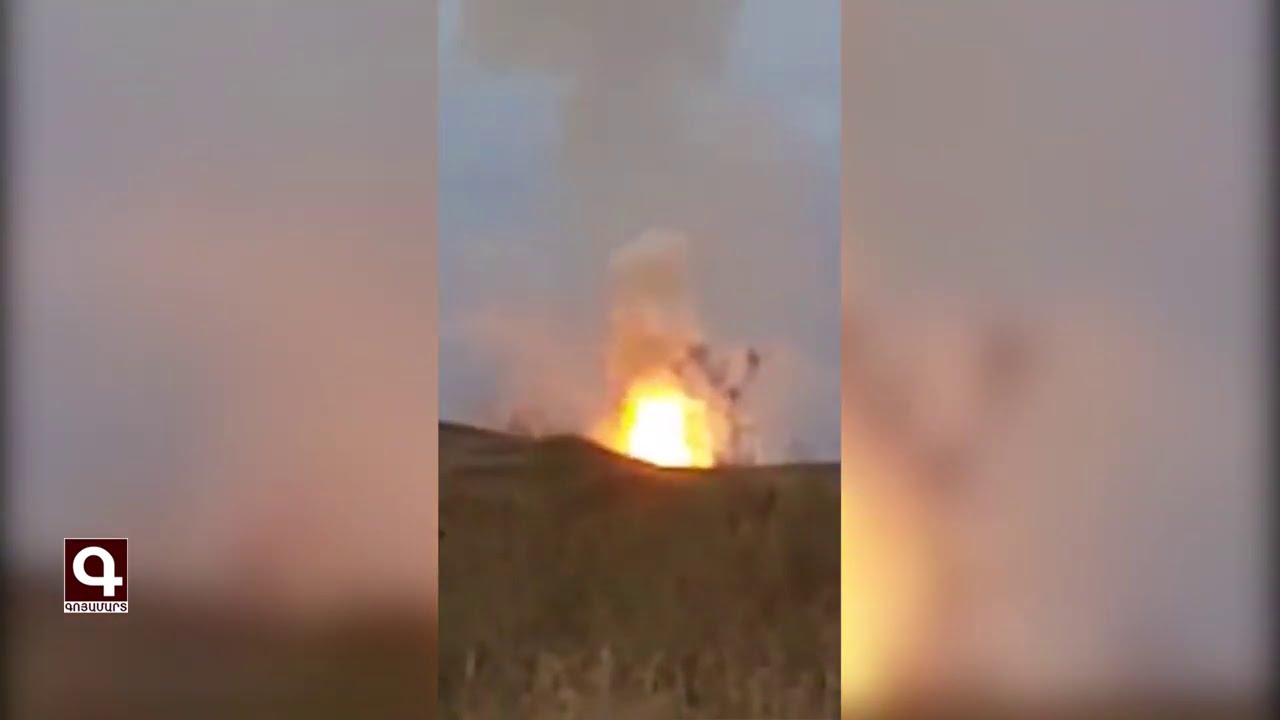 12:16 • 23.10.20
Artsakh Defense Army Neutralizes Azerbaijani Military Hardware
12:02 • 22.10.20
Artsakh Defense Army Units Neutralizing Azerbaijani Military Infrastructures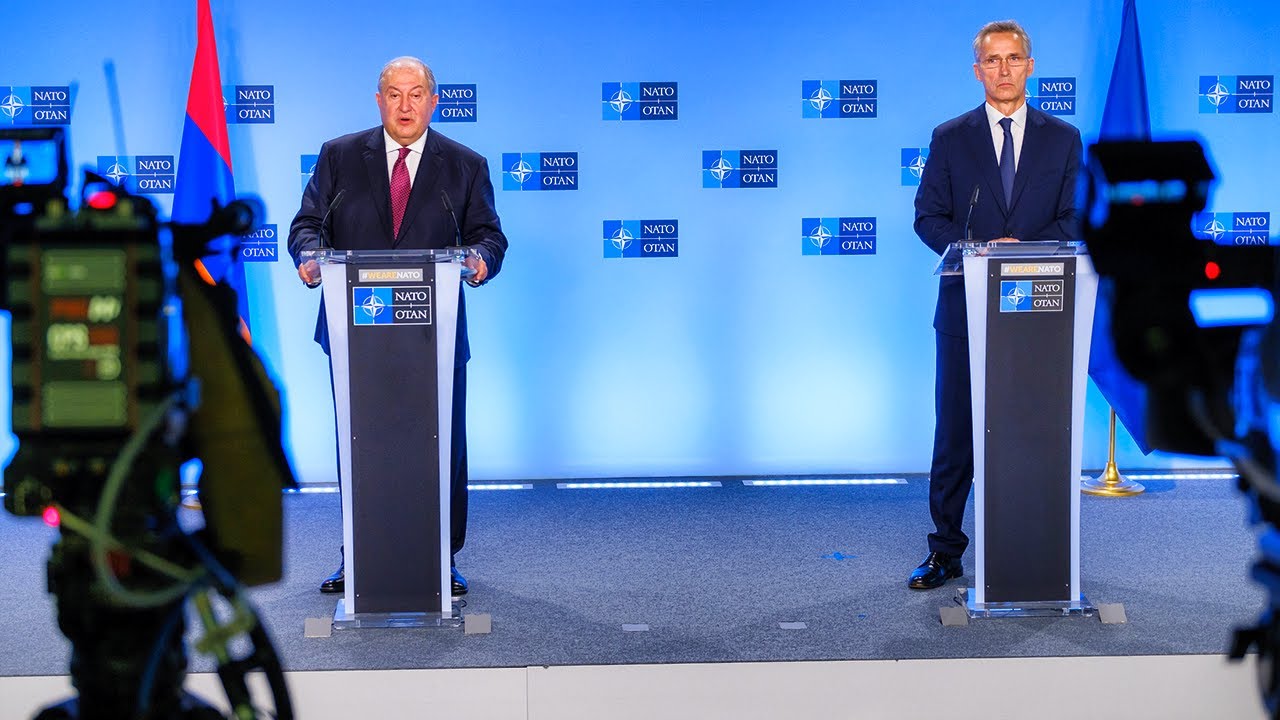 10:35 • 22.10.20
President Armen Sarkissian Meets with NATO Secretary-General in Brussels
10:51 • 17.10.20
Buildings and Homes Lying in Ruins in Nagorno-Karabakh's Capital After Azerbaijani Shelling
15:09 • 15.10.20
Artsakh Defense Army's Precision Fire Gives Deadly Blow to Enemy
13:13 • 13.10.20
Artsakh Defense Army Units Destroying Azerbaijani Tank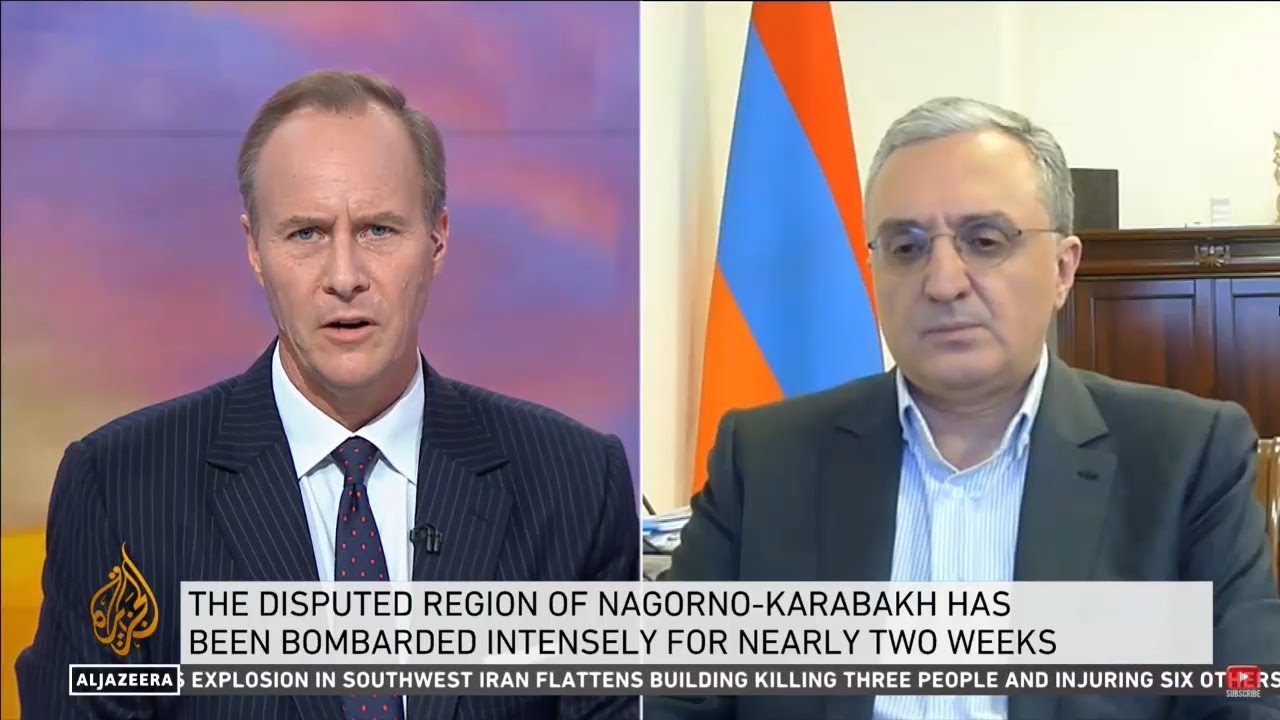 12:56 • 12.10.20
Zohrab Mnatsakanyan: Ceasefire Does not Mandate Azerbaijan to Kill Civilians and Hit Civilian Settlements
12:23 • 12.10.20
Armenians Protest Outside Turkrish Embassy in Los Angeles
17:23 • 09.10.20
Losses in Azerbaijan's Military Featured in Defense Army Footage
15:53 • 09.10.20
Artsakh Defense Army Neutralizing Adversary's Transport Column
14:11 • 09.10.20
Turkey openly backs Azerbaijan 'far more aggressively than in the past' - ABC News on Syrian mercenaries fighting in Karabakh
15:52 • 08.10.20
Iconic Armenian Church Hit in Azerbaijani Attacks in Nagorno-Karabakh City (photos)
10:57 • 08.10.20
Artsakh Defense Army Continues High-Precision Strikes
14:24 • 07.10.20
War Situation in Karabakh on European Parliament's Agenda
19:31 • 05.10.20
Call for Urgent Action: Armenian Journalist Brings Intn'l Colleagues' Attention to Situation iin Artsakh After Azerbaijani Attacks
16:17 • 04.10.20
Turkey's Support to Syrian Mercenaries Fighting Against Artsakh: Facts About Azerbaijani Aggression
12:39 • 04.10.20
Nagorno-Karabakh's Capital Under Azerbaijani Strikes
13:49 • 03.10.20
Armenian Armed Forces Neutralize Azerbaijani Defense Positions
10:12 • 29.09.20
ArmenianTroops Destroy Azerbaijani Armored Fighting Vehicle on Frontline
23:42 • 28.09.20
There is a solid evidence that Azerbaijan has launched a thoroughly planned attack on the NKR
18:45 • 28.09.20
EU calls for Immediate End to Hostilities over Nagorno-Karabakh