Smithsonian Festival 'good opportunity to raise international awareness' of Armenia, say organizers
18:49 • 21.02.18
The Smithsonian Folklife Festival 2018, scheduled to take place in Washington, DC from 27 June until 8 July, is going to turn its special attention to Armenia and Catalonia, which are for the first time ever participating in the event.

Armenia: Creating Home will be Armenia's slogan for the 51st annual event which the organizers believe will be a good opportunity for the country to gain a better recognition on the international arena.

The festival centers around the preservation of cultural heritage by raising awareness of different nations' folk culture, music, arts and crafts, according to Halle Butvin, Curator, and Director of Special Projects at the Center for Folklife and Cultural Heritage.
"The festival has an overall theme over community-based cultural heritage enterprise. That's not the name of the festival; that's the theme that orients the research that goes into developing the festival," she told Tert.am.

Asked how they had come up with the decision to invite Armenia, Ms Butvin highlighted Foundation's interest in the country as their key motivating factor. "The Smithsonian has been very active in Armenia for the last three years. We have the 'My Armenia' cultural heritage tourism program which has provided a really great opportunity for us to do research in the communities throughout Armenia. And as we were conducting research - through our partnership with the Institute for Archaeology and Ethnography - we realized over time that the folklife festival was a great platform to be able to share some of the narratives that we had really kind of pulled together as a part of that project.

"And the combination of the Government's desire to promote tourism in the country seemed like an excellent match. It's quite interesting because a lot of times, it doesn't happen this way. But the Smithsonian had a strong interest in Armenia and was driven by brilliant relationships really – rather than any kind of application," she added.

The Armenian Embassy in Washington and the US Embassy in Yerevan also had their serious contribution to the project. Ms Butvin says they additionally received considerable assistance from many partners, including the Government of Armenia, the Ministry of Culture and the State Tourism Committee.
She also highly praised the Diaspora communities' contribution. "They have been very generous. And the are still fundraising to reach our full goal for the festival," she added.

Commenting on the mission and vision of the program, Levon Abrahamyan, a correspondent member of the National Academy of Sciences and a researcher at the National Institute of Archaeology and Ethnography, said he sees a good potential to promote the development of incoming tourism in Armenia and improve the country's international image in general.

"Tourism development is really something we pin great hopes on today - as do all the other newly-independent countries; so we are not an exception in this sense. Festivals of the kind contribute a lot to Armenia's recognition – not only as a tourism destnation but also as a country in general. It is really important. because I am personally aware – as a person who has travelled to the United States many times in the status of a guest lecturer – that they know very little about Armenia. Very often, they do not even know where Armenia is. So this festival may allow as many as 1 million people to pass across this territory, because it is also the path to their independence. As July 4 marks the United States' Independence Day, they also have a great number of incoming tourists on that day. Also, it is a very serious occasion for them to get to know Armenia in a kind of unexpected way," he noted.

Abrahamyan said they now think about re-editing the festival's title in Armenian (Creating Armenian home instead of Armenia: Creatung Home) to convey a special message also to the diaspora communities.
"[All we want to say is] that the home we are presenting is really Armenian. Additionally, it contains also an internal message that it is not just the home created in Armenia, i.e. – that those who live outside of Armenia continue feeling their Armenian identity and preserving the Armenian traditions. It will motivate them to feel more strongly attached to their historical motherland. So we expect also their contribution to this process, and we do already see specific outcomes. Our idea is to introduce the Armenian nation in general, not just the small country of Armenia," he added.
Videos
14:13 • 15.05.20
3D Model of SARS-CoV-2 Virus at Atomic Resolution
13:25 • 09.05.20
Armenia's Political Leadership Marks 'Triple Victory Day' in Yerevan
16:29 • 04.05.20
Toyota Launches Karl Lagerfeld Limited-Edition SUV in Thailand
10:44 • 24.04.20
Armenia Commemorating 105th Anniversary of Genocide
12:31 • 23.04.20
Rep..Adam Schiff Discusses Genocide, US Aid to Armenia, Artsakh
09:22 • 23.04.20
Coronavirus: The World Has a Long Way to Go, Warns WHO Chief
15:33 • 21.04.20
Her Majesty, Queen Elizabeth II Celebrates Her 94th Birthday
13:59 • 18.04.20
Holy Fire at the Church of Sepulchre in Jerusalem
14:49 • 13.04.20
Andrea Bocelli Performs Eastern Sunday Concert From Italy's Duomo Di Milano
13:47 • 10.04.20
Kim Kardashian Does a Quarantine Makeup Tutorial With Kkw Beauty Products
16:59 • 08.04.20
Coronavirus Intensive Care: BBC's Special Coverage of London Hospital Where Doctors Fight to Save Lives
16:35 • 07.04.20
Seven-Year-Old Greek Piano Prodigy Pens 'Isolation Waltz'
12:35 • 27.03.20
World Coronavirus Update (Live)
23:27 • 16.03.20
Why Fighting Coronavirus Depends on You?
09:38 • 27.02.20
Kim Kardashian Spotted Throwing Punch at Sister Kourtney
10:53 • 22.02.20
Anna Turcotte: "Rooting Out Hatred toward Armenians Cannot Be Done By Brushing Aside History."
15:13 • 11.02.20
Virtual Reality 'Reunites' Korean Mother with Deceased 7-Year-Old Kid
09:35 • 23.01.20
Armenia is in a Unique Place to Act Like a Bridge Between Europe and Eurasia– Armen Sarkissian
16:03 • 21.01.20
US President Donald Trump Delivers Keynote Speech at Davos 2020
14:20 • 13.12.19
Pro-Armenian US Senators Issue Bipartisan Call on Genocide Recognition
09:49 • 12.12.19
I'm Not Going to Cease until We Do What is Morally Right - Menendez on Armenian Genocide
16:02 • 21.11.19
SpaceX Starship MK1 Explodes! At Boca Chica, Texas
10:10 • 08.11.19
Sen. Bob Menendez Calls for Passage of Armenian Genocide Resolution
16:07 • 30.10.19
Rep. Schiff on Recognizing the Armenian Genocide
11:03 • 26.10.19
Nagorno-Karabakh's Statuis and Security are Ultimate Priorities for Armenia, Mnatsakanyan Tells BBC
10:10 • 24.10.19
US Congressman Jim Costa Slams Turkey for Recent Actions and Urges Support of Armenian Genocide Recognition
16:12 • 18.10.19
LIVE: NASA Astronauts Spacewalk Outside the International Space Station
12:05 • 12.10.19
Reps. Speier and Chu Watch HALO De-Mining Demonstration in Artsakh
17:24 • 09.10.19
Armenian Prime Minister Hosts Kim Kardashian in Government
11:37 • 08.10.19
WCIT 2019: Kim Kardashian Addresses Participants of World's Biggest Technology Forum in Yerevan
13:12 • 30.09.19
World Leaders Attend Jacques Chirac's Funeral in Paris
10:58 • 26.09.19
Armenian Prime Minister Nikol Pashinyan Addresses General Debate at UN General Assembly's 74th Session
11:21 • 14.09.19
Serj Tankian, Creative Armenia Release '7 Notes Challenge' Compilation Album
10:35 • 09.08.19
Armenian Prime Minister Arrives in Kyrgyzstan on Working Visit
09:57 • 02.08.19
USAID Commits to Complete Artsakh De-Mining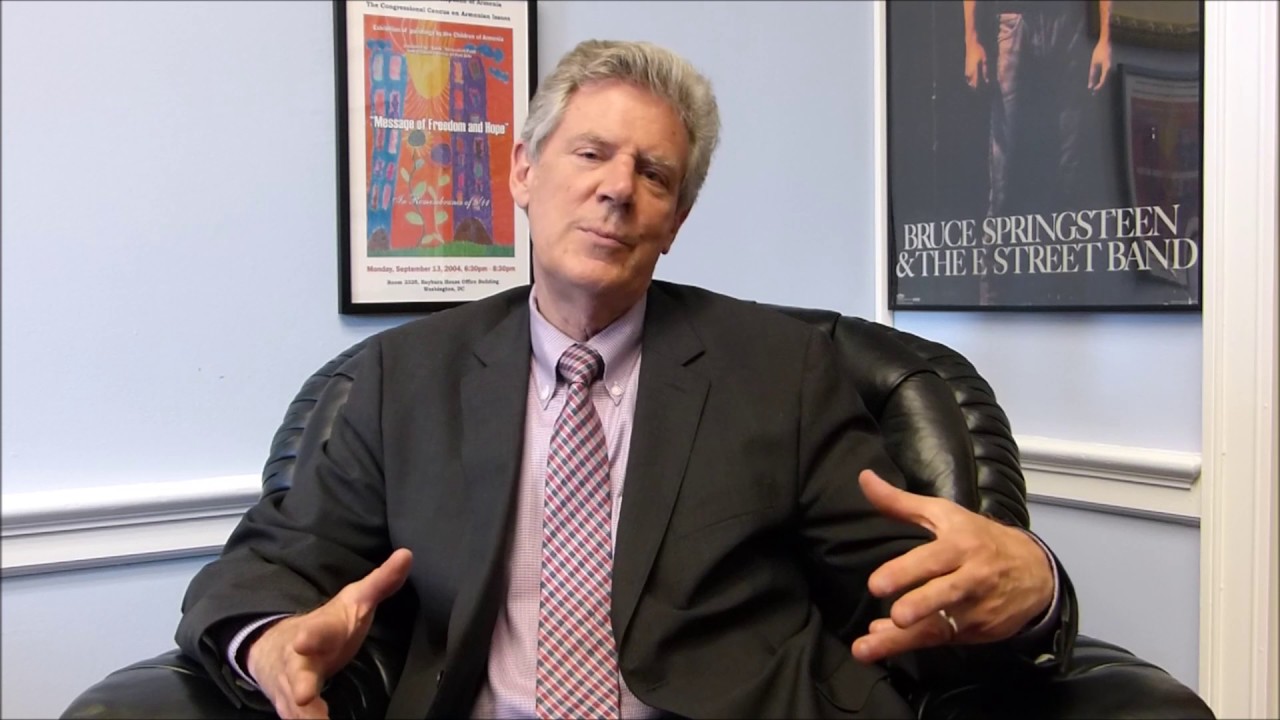 10:09 • 21.06.19
US Representative Frank Pallone Introduces Resolution Praising the US-Armenia 'Strategic Partnership'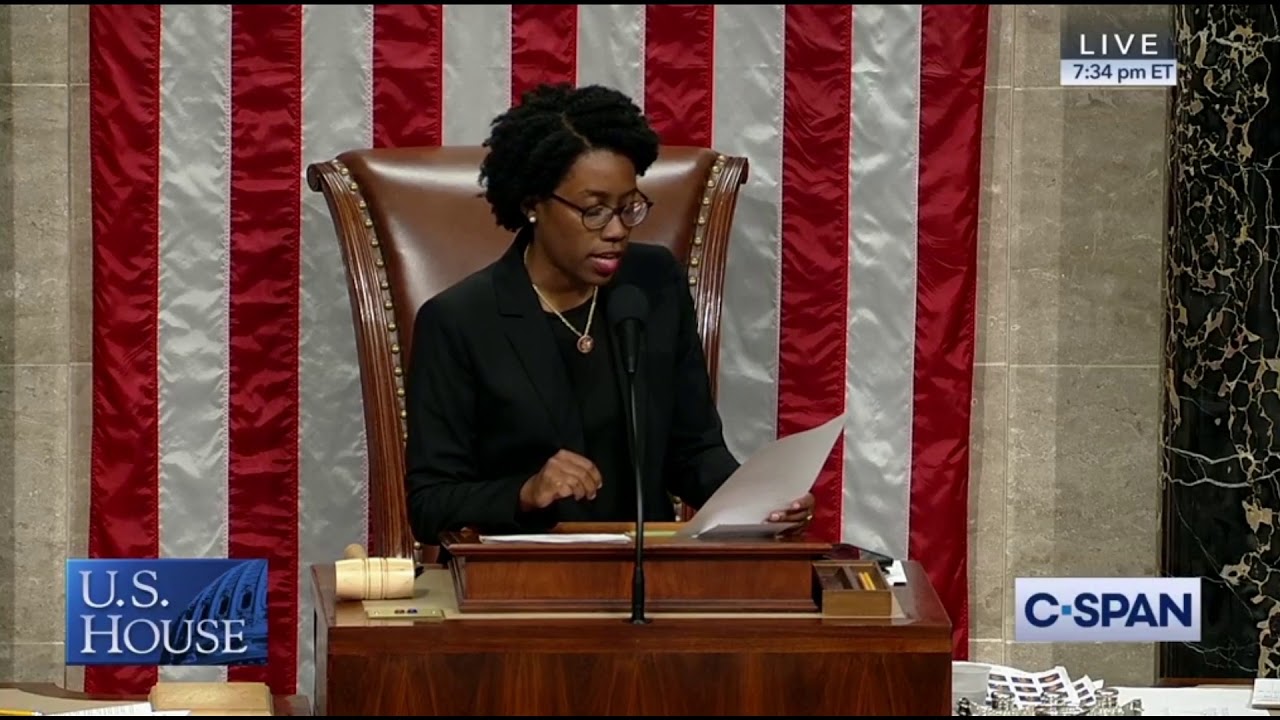 11:03 • 19.06.19
US House Passes Jackie Speier Amendment Appropriating Additional $40 Million for Armenia
09:26 • 14.06.19
Congressional Armenian Caucus Co-Chair Rallies Support for Additional $40 Million Appropriation for Armenia
10:16 • 13.06.19
US Congressman Frank Pallone Calls for Removal of Barriers to US-Artsakh Dialogue
14:15 • 25.05.19
Kim Kardashian makes brief cameo in Paris Hilton music video
Analysis