'Velvet Revolution' marked also revolution of values in Armenia – Nikol Pashinyan
14:21 • 14.09.18
The non-violent velvet revolution in Armenia brought about groundbreaking changes also in the people's attitudes and perceptions, marking simultaneously a revolution of values, Prime Minister Nikol Pashinyan said in a speech in France.

Addressing the members of the Movement of the Enterprises of France, he also highlighted the need of an economic revolution as a "fundamental effort without which this revolution would yield absolutely no result". The premier admitted that the current phase of reforms is "the most important period for recording an economic breakthrough in the country".

He agreed at the same time that a proper economic activity requires also clearly outlined rules. "We have repeatedly stated those rules, but I have a kind of feeling that not everybody in Armenia still believes in that because of the [past] economic traditions," he added.

Pashinyan noted that after his election to office, he held a meeting with representatives the business community in Armenia to state a clear objective of ruling out corruption risks for any businessman or company. He added that the government has also considered the business community's complaints about the existing ambiguities in the tax legislation.

"But we encounter another problem here, which has to do with [the imperfections typical to] the previous political system. No company can operate in absolute isolation from the reality. We are certainly mindful that many companies in Armenia had to work under conditions of a game in which [elements] of corruption, monopolies, and cronyism were permanently inherent."

Pashinyan added that Carrefeur Armenia (a representative of the French supermarket chain Carrefeur in Yerevan), which he visited shortly after his election, is the "only supermarket in Armenia conducting all its operations in the scope of the laws". "Under such conditions, the huge supermarket had initiated a process of downsizing. But that process has stopped; its future expansion is guaranteed because all the supermarkets now operate only in the legal domain."

Pashinyan added that his government's anti-corruption strategy is not aimed at offending or intimidating anyone or hampering the activities of any business. "All we want is to ennoble our relations in a way. We understand that every company must protect its own interests but want to also underline that the seat of the person representing Armenia's interests is no longer vacant. Otherwise, if those companies were allowed to operate, their future would be really very dim," he added.
Videos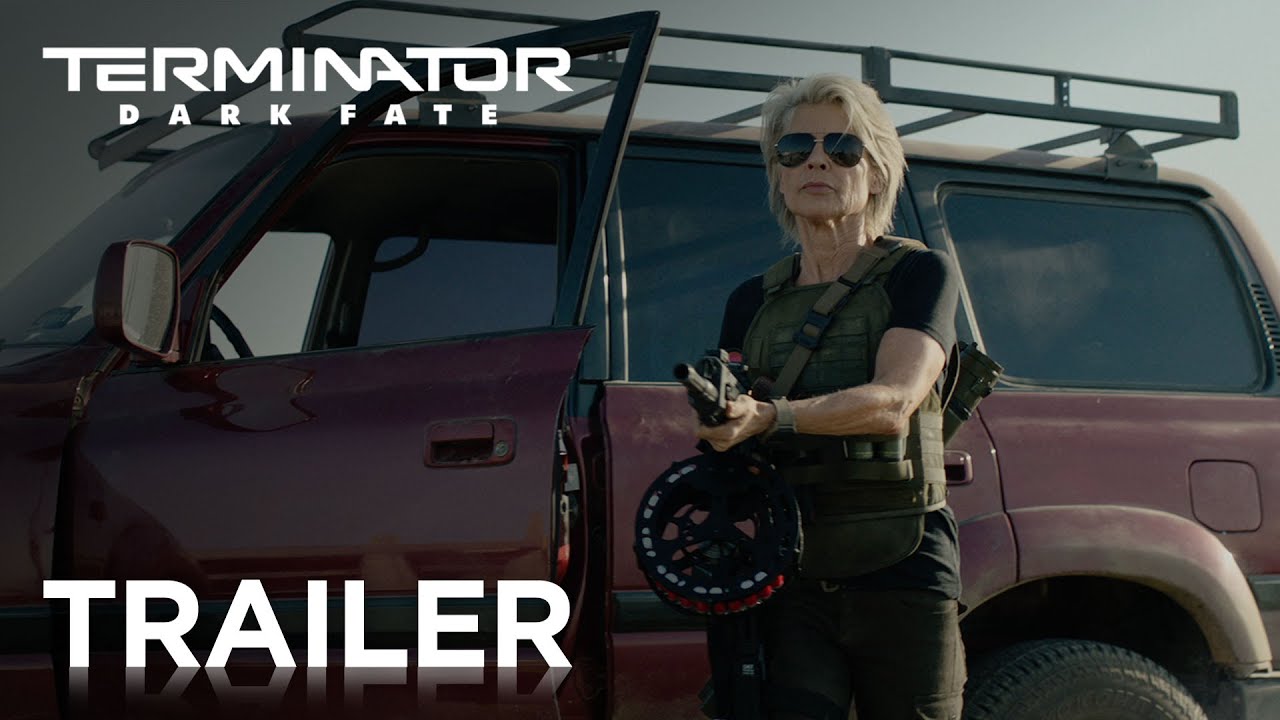 14:28 • 24.05.19
Terminator Dark Fate Official Trailer #1 Released
09:09 • 14.05.19
Nikol Pashinyan Attends Dinner Dedicated to 10th Anniversary of Eastern Partnership Program
13:49 • 10.05.19
Armenian Prime Minister Heads to Work Riding Bicycle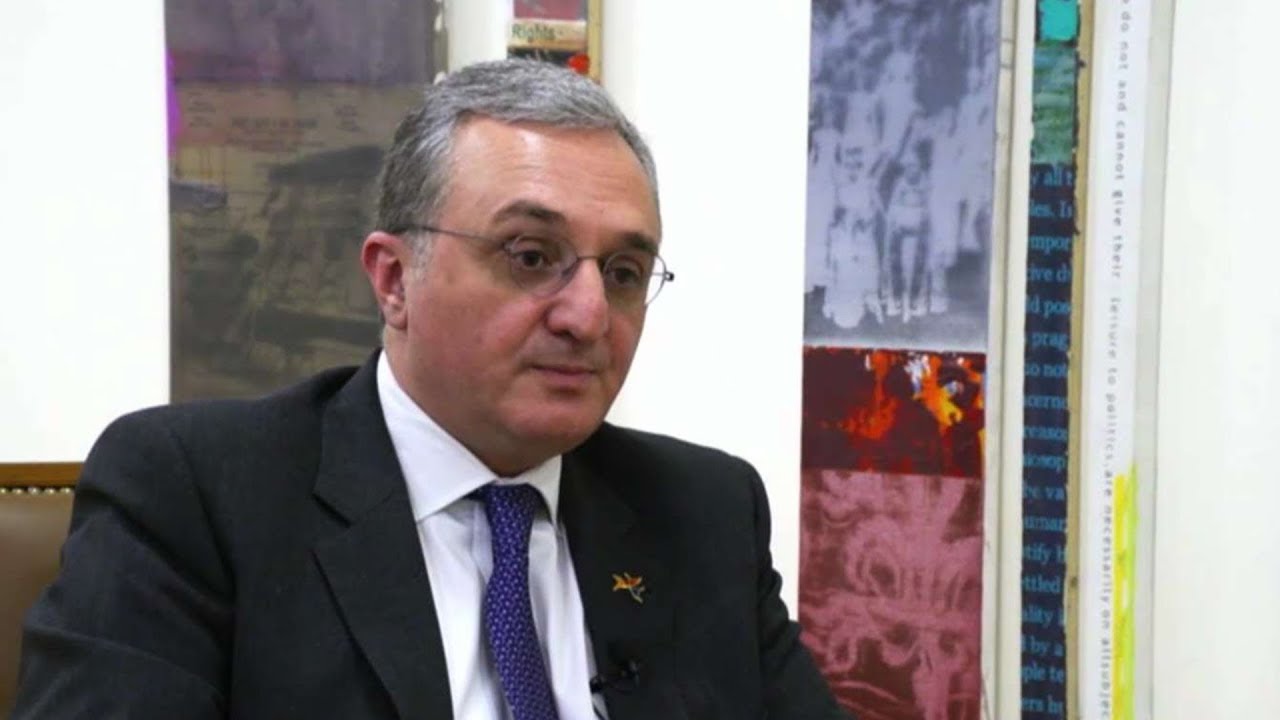 11:06 • 04.05.19
What is Arms Trade for Israel is a Weapon of Death for Our People, Foreign Minister Tells Israeli TV Channel
13:38 • 30.04.19
Armenian Prime Minister Greets EAEU Representatives for Official Meeting in Yerevan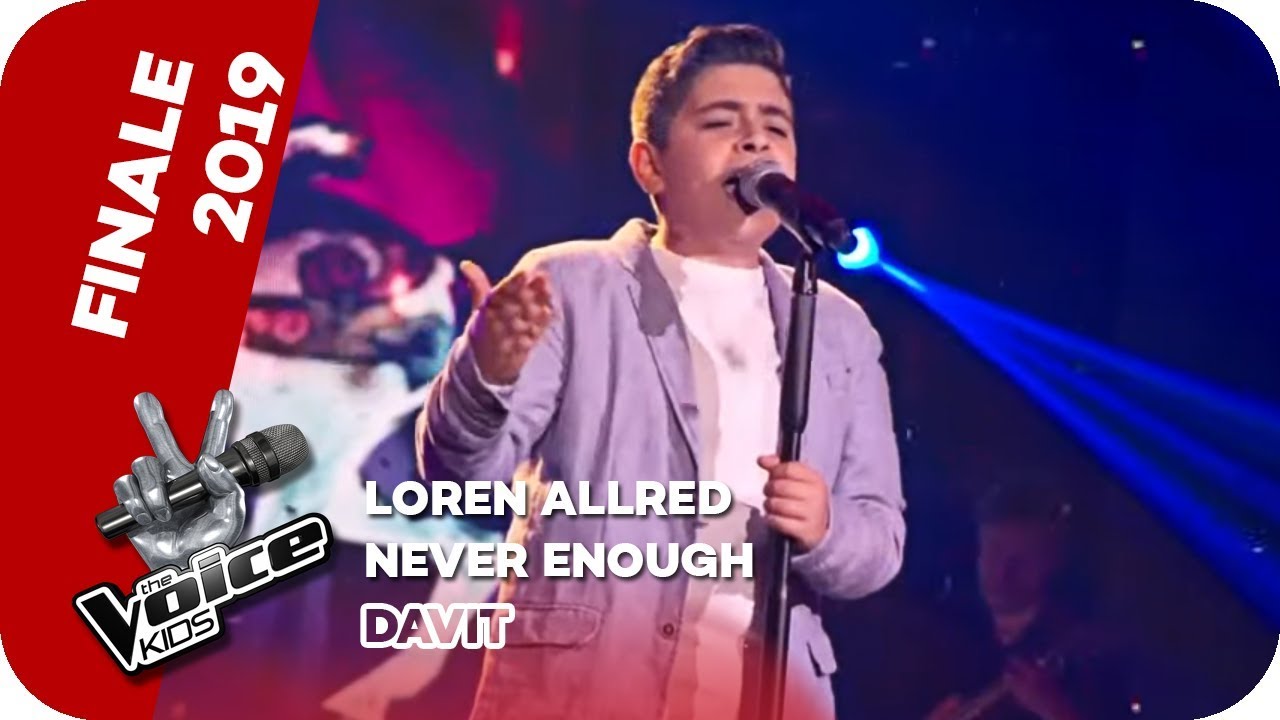 14:30 • 26.04.19
The Voice Kids 2019: Young Armenian Participant Leaves Jury Stunned in Germany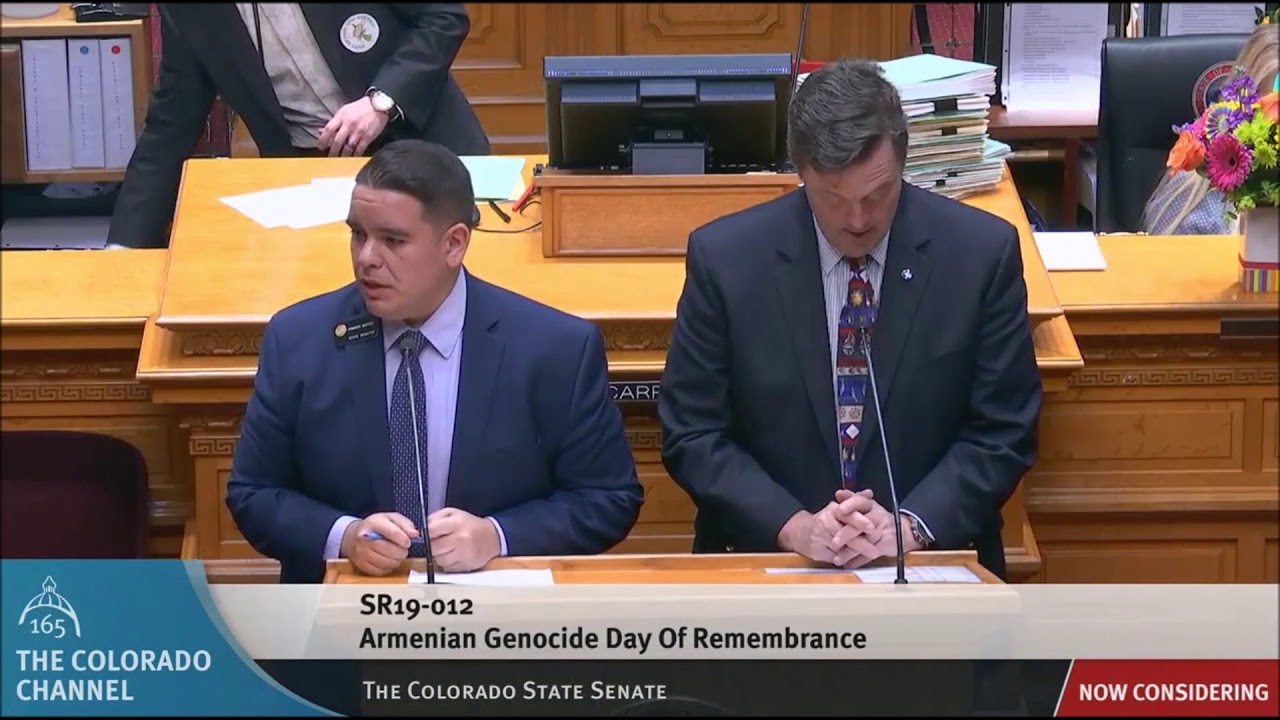 09:39 • 25.04.19
Colorado Recognizes Artsakh, Honors Genocide Victims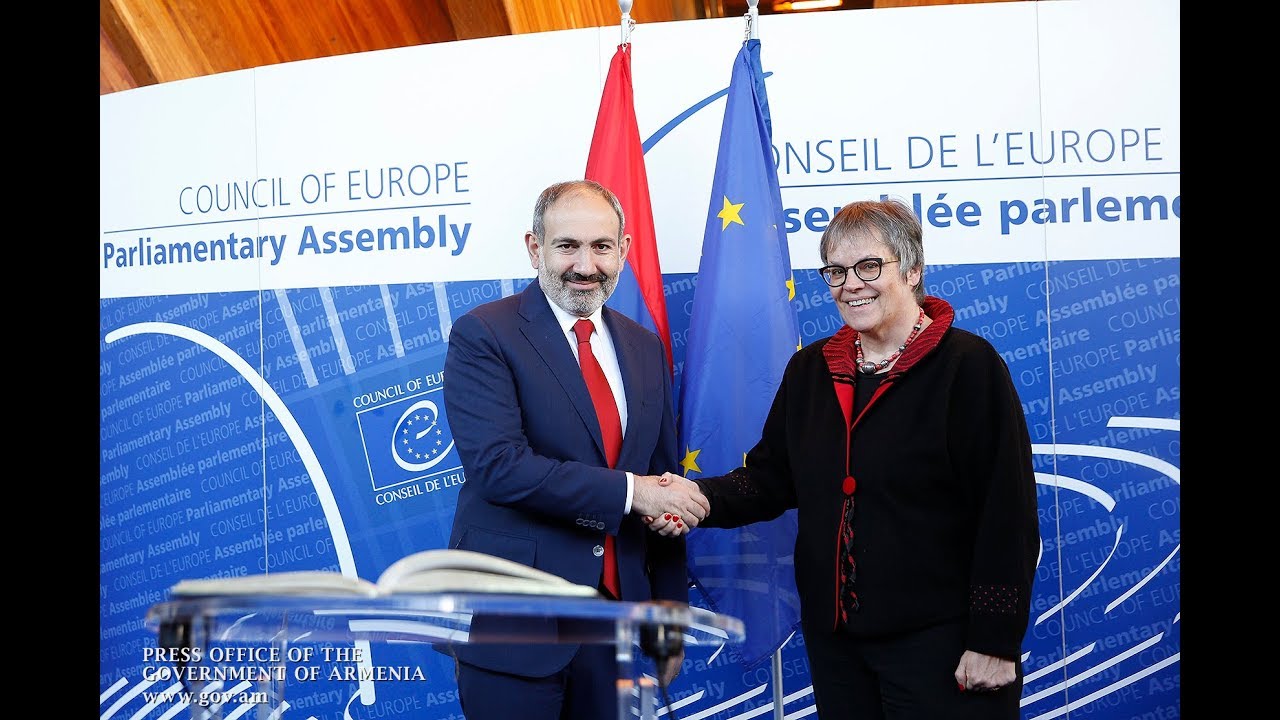 14:58 • 11.04.19
Nikol Pashinyan meets with PACE President Liliane Maury in Strasbourg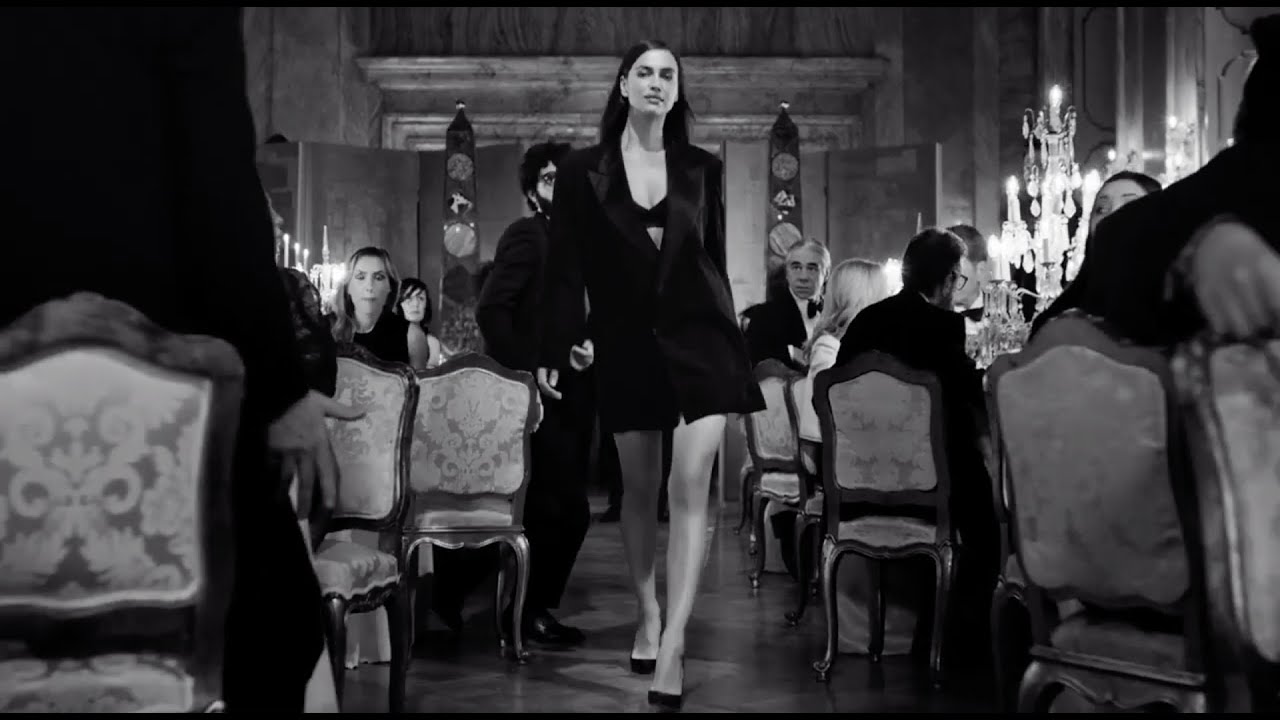 18:32 • 09.04.19
Scandal A Paris: New Jean Paul Gaultier Perfume Ad Features Irina Shayk Walking Under Rhythms of Khachaturian's Waltz
15:58 • 09.04.19
US Ambassador Praises Democratic Changes in Armenia Since April 2018
10:46 • 27.03.19
US Congressman Frank Pallone Calls for Lifting Travel Restrictions on Artsakh
15:01 • 16.03.19
The Voice: Armenian 'Freddie Mercury' Stuns Jury at Youth Singing Contest in Russia
10:20 • 09.03.19
Armenia Will Not Be Authoritarian, Prime Minister Tells Euronews
10:42 • 06.03.19
European Commission President Jan-Claude Juncker Holds Press Conference with Nikol Pashinyhan
18:16 • 05.03.19
EU's Donald Tusk Praises Armenian Prime Ministers Resolve to 'Bring About Democratic Reforms'
15:08 • 05.03.19
Armenian President Hosts Financial Times' Innovation Editor John Thornhill
12:08 • 05.03.19
Armenian Prime Minister Responds to Members of European Parliament's Committee on Foreign Affairs
15:40 • 28.02.19
Nikol Pashinyan Visits Mosque, Ali Qapu Palace in Isfahan
12:06 • 28.02.19
Iranian-Armenians Give Warm Welcome to Armenian Prime Minister
09:33 • 21.02.19
Unpacked 2019: Samsung Reveals Second Generation Galaxy Buds
12:34 • 20.02.19
Egypt President Takes 'First Step' in Recognizing Armenian Genocide
11:51 • 18.02.19
Armenian President Conducts Brief Talks with Joe Biden in Munich
10:56 • 16.02.19
President Armen Sarkissian's Speech at University of Heidelberg
11:12 • 02.02.19
Prime Minister Nikol Pashinyan's Speech at Konrad Adenauer Foundation
10:11 • 02.02.19
German Chancellor Merkel Welcomes Armenian Premier at Federal Residence in Berlin
14:21 • 01.02.19
Galaxy F: Samsung Foldable Phone Official Video Leaked
17:43 • 31.01.19
Armenian Prime Minister's Speech at Technical University of Cologne
16:29 • 31.01.19
LA Police Release Footage of Armenian School Hate Crime
10:02 • 30.01.19
EU Commissioner for Human Rights Issues Report in Armenia
09:37 • 30.01.19
We are Looking Forward to Closer Cooperation with Our EU Partners - Armenian President to Commissioner Johannes Hahn
17:46 • 24.01.19
It's Time for Armenia to 'Transform Political Revolution to Economic One', Pashinyan tells Euronews
09:57 • 24.01.19
Armenia to Create New Economic Model to Promote Micro-Businesses' Development, Pashinyan says in Davos
09:13 • 23.01.19
Pashinyan, Aliyev Discuss Situation over Karabakh in Davos
09:48 • 22.01.19
Armenian Prime Minister Nikol Pashinyan Meets with Swiss Businessmen in Zurich
10:02 • 17.01.19
Armenian President Delivers Keynote Speech at Abu Dhabi Sustainability Summit
09:33 • 27.12.18
Firefighters Revisit Scene of Armenia's Earthquake in 1988
10:20 • 24.12.18
Armenian-Style Revolution Implies Also Generational Change in Thinking, President Tells Indian TV Channel
16:57 • 12.12.18
Pashinyan will Face Real Challenges Amid Economic Transformations in Armenia– Ruben Vardanyan's interview with DW
11:25 • 06.12.18
Lynne Tracy: We Acknowledge Historical Facts but Support President's Policies on 1915 Events
16:15 • 23.11.18
Women and Youth are Stakeholders in Building Security - Zohrab Mnatsakanyan's Speech at World Forum for Democracy
exclusive