Queen Elizabeth put Meghan Markle through fertility tests before wedding with Prince Harry
15:54 • 21.09.18
Prince HarryOpens a New Window.'s wife, MeghanOpens a New Window., endured degrading fertility tests before joining the royal family — on orders of Queen Elizabeth, Radaronline.com reports.


Palace sources exclusively told the publication about Markle's invasive and humiliating exams and the harvesting of her eggs — intended to guarantee the 37-year-old would bear childrenOpens a New Window. — before she was allowed to tie the knot.

"Meghan was disgusted when she was asked to undergo a fertility test," a source revealed.

"But she was so intent on joining the royal family she submitted to itOpens a New Window.. It's ironic. For years Meghan has positioned herself as someone who campaigns for women's rights," continued the source.

"This test flew in the face of all her beliefs about women being independent and strong."

But while the source said the former Suits actress "was sickened it was suggested she should have her eggs frozen," she still relented in the end to having the procedure done.

"Before they got married, Meghan told Harry she only wanted two kids after William and Kate were criticized by environmental campaigners for bringing a third child into an overpopulated world," the source said.


"But Meghan knew there would be pressure from senior royals to 'match' William and Kate's number of children, and it looks as if she's going to have to backtrack on her plan for a smaller family."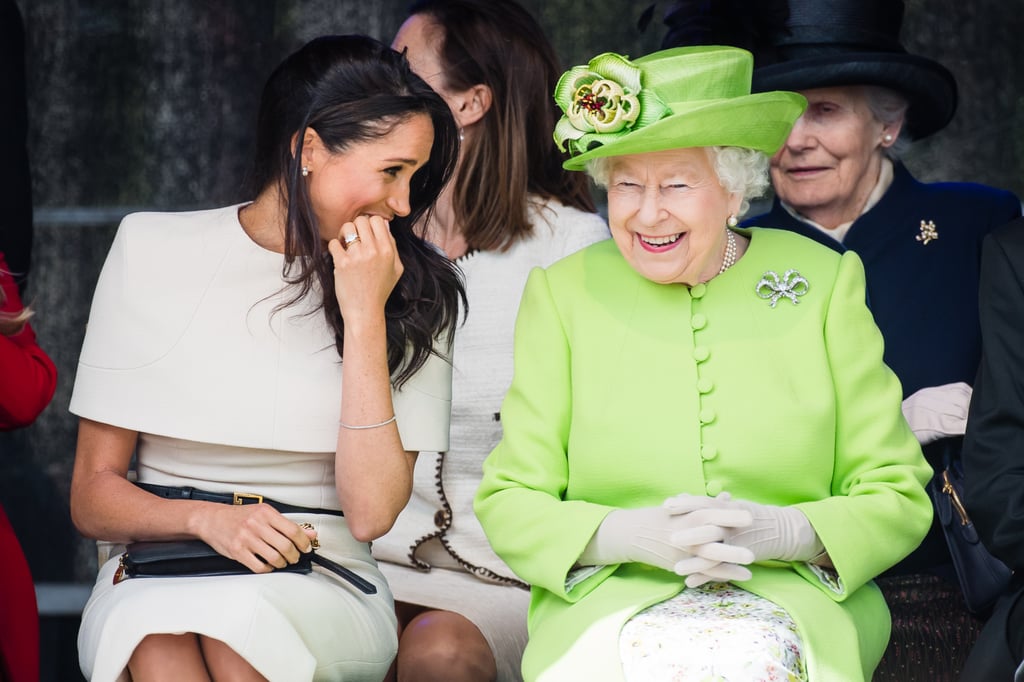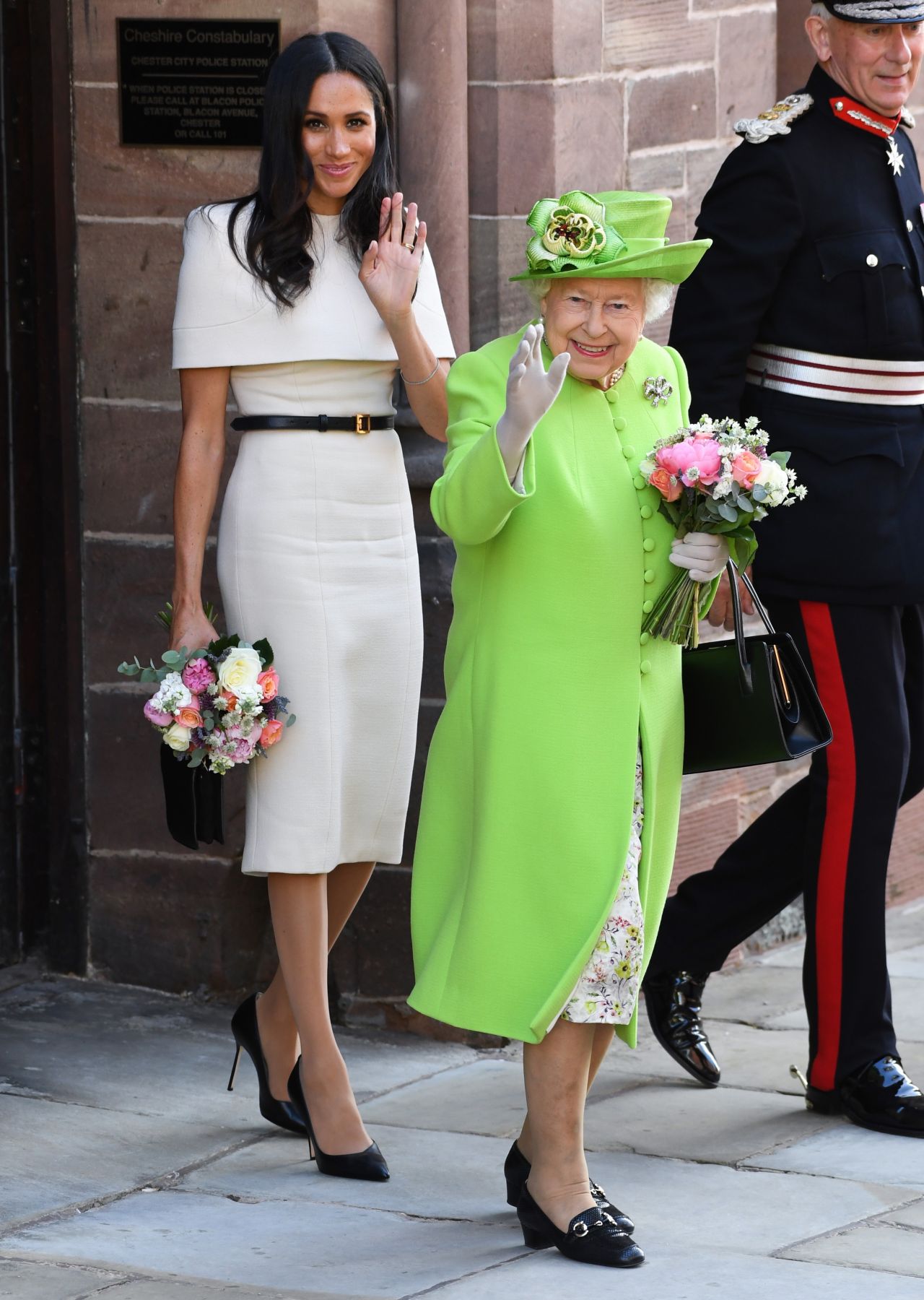 LATEST NEWS • All Today news
18:12 • 11/12
US-Armenian businesswoman unveils plan to fund home construction project for orphanage alumni  
17:18 • 11/12
158 million migrants want to move to the US despite Trump's stricter measures
17:06 • 11/12
Steve Jobs signed Macworld magazine up for auction
16:57 • 11/12
French-Armenian organizations congratulate Pashinyan on election win
16:24 • 11/12
Russia fines Google for failure to comply with research results
16:08 • 11/12
EU's Johannes Hahn congratulates Pashinyan on election victory
15:33 • 11/12
Khashoggi murder: Turkey in talks with UN for investigation
14:58 • 11/12
NASA's newly arrived OSIRIS-REx spacecraft already discovers water on asteroid
14:49 • 11/12
Election results 'obliging success' for winner, says outgoing parliament's speaker
14:05 • 11/12
December 9 snap elections 'resulted in no surprise' - opinion
13:09 • 11/12
US urges European nations to exit Nord Stream 2 project
12:51 • 11/12
Armenia's Conservative Party calls for ending 'pre-election rhetoric'
11:57 • 11/12
Arabs 'in talks' with US for NATO-style security pact
11:52 • 11/12
Queen's 'Bohemian Rhapsody' named most-streamed song from 20th century
11:42 • 11/12
Man Utd not to sell Pogba in winter  
11:04 • 11/12
Russian Tu-160 strategic bombers land in Venezuela after 10,000km transatlantic flight 
10:58 • 11/12
Trump 'concerned about being impeached'
10:28 • 11/12
Germany's Merkel congratulates Pashinyan on successful conduct of snap elections
10:16 • 11/12
EU reaffirms commitment to Armenia's to democratic and prosperous future
10:10 • 11/12
UK's May postpones Brexit deal vote
09:55 • 11/12
US hails snap parliamentary elections in Armenia
09:25 • 11/12
France protests: Macron promises wage rise
18:24 • 10/12
Armenia's new parliament to have 132 seats to secure opposition's presence
17:31 • 10/12
Isha Ambani wedding: Beyoncé and Hillary Clinton jet to India for celebration
17:22 • 10/12
International observers praise free conduct of December 9 snap elections in Armenia
16:36 • 10/12
Russia becomes the second largest arms producer in the Top 100
15:59 • 10/12
December 9 snap election 'reflected Armenian voters' collective will', say local observers  
14:58 • 10/12
Catherine Zeta Jones and Cameron Douglas lead tributes to Kirk Douglas as acting legend celebrates 102nd birthday with wife Anne, 99
14:36 • 10/12
Armenian CEC finalizes outcomes of Dec. 9 snap election: Pashinyan's bloc leads with record- breaking 70.44%
13:14 • 10/12
Pashinyan will face reality check – Armenia's snap election attracts wide coverage by intn'l media
12:24 • 10/12
Ex-Nissan chief charged with financial misconduct
11:46 • 10/12
Syrian soldier killed in latest attack by jihadist rebels in Aleppo
11:30 • 10/12
Adam Schiff says Trump faces 'real prospect of jail time' after leaving office
11:16 • 10/12
Jamal Khashoggi's last words 'disclosed in transcript'
11:03 • 10/12
Artsakh president issues congratulatory address on Constitution anniversary
10:13 • 10/12
Parliamentary election 2018: Pashinyan's bloc secures landslide victory
09:31 • 10/12
Venezuela accuses US of plotting against President Maduro
17:48 • 09/12
Avengers: Endgame trailer beats Infinity War's record for most views in 24 hours
17:41 • 09/12
Frank Sinatra auction fetches $9.2m in New York  
17:30 • 09/12
'Just name any Armenian who isn't concerned over Artsakh,' Ter-Petrosyan says after voting
16:42 • 09/12
California officially becomes the first state in the US to require ALL new homes to be powered by solar energy
15:15 • 09/12
Serj Tankian: Very proud of Armenian brothers and sister going to polls after fighting corrupt regime
14:56 • 09/12
Turkey's intel chief informs US senators on Khashoggi murder
14:40 • 09/12
Kocharyan's arrest 'unrelated to snap election', says acting premier
13:51 • 09/12
Thousands march against Serbian leader's autocratic rule
13:39 • 09/12
Our efforts must focus on economic growth and democracy-building, says parliament speaker
13:06 • 09/12
Dog found waiting for owners where house once stood after California wildfires  
12:44 • 09/12
'This is a vote of future', President calls for responsible attitude to Dec. 9 snap election
12:16 • 09/12
Brazil spiritual healer accused of sex abuse
12:10 • 09/12
All eyes on French Presidnet Macron after fresh 'yellow vest' protests hit Paris again
12:00 • 09/12
Ex-Soviet dissident Lyudmila Alexeyeva dies at 91
11:18 • 09/12
Armenia holds snap parliamentary election
10:21 • 09/12
China threatens Canada with 'grave consequences'
18:07 • 07/12
Robert Kocharyan 'will be taken into custody', lawyer says after appellate hearing
16:50 • 07/12
Pashinyan, Aliyev 'discussed Karabakh peace' in St Petersburg
16:10 • 07/12
Australia passes 'world's first' data encryption law
15:51 • 07/12
Oscars 2018: Kevin Hart steps down as host amid backlash from past homophobic tweets
15:09 • 07/12
Armenia 'turned into big disaster zone' after 1988 earthquake, Nikol Pashinyan says in Gyumri
14:13 • 07/12
Riots sweep Athens on anniversary of teen's shooting death
13:27 • 07/12
EAEU member states 'may transition to single currency'
13:03 • 07/12
Hraparak: Republican MP praises colleagues' 'principled stance'
12:18 • 07/12
Stunning images taken by powerful new alien-hunting telescopes reveal the raw beauty of our skies
11:46 • 07/12
Armenia to declare December 7 'remembrance and disaster resistance day'
11:21 • 07/12
'Thank you for making 41's last ride so special': Emotional George W Bush thanks thousands who turned out to pay respects along the route of his father's funeral train
10:58 • 07/12
'Forgotten calamity': Armenia marks 30th anniversary of devastating earthquake
09:38 • 07/12
Turkey identifies Saudi courrier in Khashoggi murder
09:32 • 07/12
France protests: Eiffel tower to close amid riot fears
18:34 • 06/12
EAEU leaders agree on common oil and gas market, says Russia's Putin  
18:15 • 06/12
Ayb School establishes advisory board  
18:02 • 06/12
Pashinyan: Armenian government sets major task to double population in 20 years
16:58 • 06/12
Armenia interested in further Eurasian integration processes, Pashinyan says in St Petersburg
16:46 • 06/12
BBC Radio Shropshire's Vicki Archer's death was suicide
16:05 • 06/12
Missing Armenian contract serviceman found dead in snowslides  
15:41 • 06/12
Hrant Dink foundation to launch Armenian art workshop series
14:57 • 06/12
Eurasian economic summit may consider revised gas supply prices for Armenia
14:24 • 06/12
Pre-election debates 'must be made mandatory norm' under Electoral Code  
13:56 • 06/12
VW brand to accelerate margin hike for core brand
12:56 • 06/12
Luxembourg to become world's first country to make all public transport free
12:49 • 06/12
This New Year Ucom Offers Buying Smartphones at Special Price and Get 20 GB of Mobile Internet
12:35 • 06/12
Deadly car bomb attack hits Iran's Sourth-Eastern port
12:27 • 06/12
Contract servicemen 'stuck in snowslide' in Armenia's south; one reported missing  
11:59 • 06/12
Armenia, Azerbaijan to hold next summit over Karabakh in January, says Azerbaijani FM
11:11 • 06/12
UN rights boss Bachelet seeks international inquiry into Khashoggi murder
10:49 • 06/12
Pashinyan to attend EEU summit in St Petersburg
10:29 • 06/12
New satellite images reveal activity at unidentified North Korean missile base
09:56 • 06/12
New Armenian-Azerbaijani ministerial summit 'aimed to clarify positions on Karabakh'
09:30 • 06/12
Huawei executive arrested in Canada
18:02 • 05/12
World leaders to attend George HW Bush funeral
17:23 • 05/12
Armenian parliament speaker hosts delegation from Senate of Italy
16:55 • 05/12
Kanye West's 'stepfather' blames Kardashians for rapper's erratic behavior
16:39 • 05/12
Australian Open: Andy Murray to use protected ranking to play in Melbourne
16:21 • 05/12
Brazilian woman gives birth, using womb transplanted from dead donor
15:53 • 05/12
Armenia needs mutual clarification of commitments with CSTO allies, Pashinyan tells Russian TV channel
15:05 • 05/12
Turkey seeks arrest of Saudi prince's aides over Khashoggi murder
14:54 • 05/12
Armenia, Azerbaijan may coordinate statement on Karabakh' at Milan summit
14:38 • 05/12
Alibaba signs e-commerce trade hub agreement with Belgium
14:20 • 05/12
Russian Foreign Minister Lavrov to visit Azerbaijan
14:09 • 05/12
Oscars 2019: Comedian Kevin Hart to host 2019 ceremony
13:26 • 05/12
Kabul ready to talk with Taliban without preconditions – official
13:14 • 05/12
Duchess of Cambridge dons Diana's glittering headpiece once again as she joins William for the Queen's Diplomatic Reception at Buckingham Palace