Michaëlle Jean: Armenia is rich thanks to its vibrant Diaspora  
16:52 • 11.10.18
Armenia is rich today thanks to its vibrant Diaspora, which has raised the country's image to international heights, the Secretary-General of the Organisation internationale de la Francophonie (OIF) said in her speech in Yerevan.

Greeting the participants of the Organization's 17th Summit, Michaëlle Jean also shared the Francophone countries' high feeling of pride "to be hosted in the ancestral fatherland of Charles Aznavour".


"Charles Aznavour was that kind of Armenian. Hence, Mr Prime Minister, the world, the entire Francophone world, is in Armenia today, and it is the biggest honor for us to be hosted here," she said, addressing Prime Minister Nikol Pashinyan.
Ms Jean said their presence in the country also makes them to hold a "remembrance ceremony" in a way and maintain the feeling of sobriety.
Addressing the mission and vision of OIF, she admitted that the organization has not always been equal to all its tasks and challenges. Ms Jean also agreed that the Francophonie was founded on colonial principles "to secure rebirth for each and every member".
"French became our language; it conveyed to us a kind of humanitarian power, enabling us to transfer the diversity of our cultures – and at the same time the mutual respect – to resist today's challenges," she added.


Describing the Francophonie as a political category, Ms Jean also emphasized the their role in assisting member states in strengthening and disseminating democracy, and neutralizing confrontations.
"We have been able to not only resist challenges but also generate new values," she said, questioning the presence of enough will to push ahead with the fundamental ideas proclaimed by the organization.
"What we are eye-witnessing today is a democratic revolution spreading its metastases to virtually every capital. We see extremism progressing everywhere; we see injustice pushing its way ahead – against the backtracking peace. We are becoming the eyewitnesses of walls; we see international organizations assaulted. I would like all of us today to ask ourselves one single question: what chapter of history would we really like to see ourselves in at the moment? Would we like international organizations to feel as though they are toys in the hands of other people? Are we really ready to see ideologies get dissolved for the sake of realpolitik? Are we ready to let egoism and short-lived economic investments defeat a partnership dialogue? So it is for us to make the choice today - between counteracting and standing aloof, between progress and regress … We are perfectly aware that compromises are commonly treated as a sign of regress."

Concluding her address, Ms Jean spoke again about Armenia. "This Armenian land, the bearer of hope and memory, may be the symbol of youth and hope; all depends on you now," she added.
Videos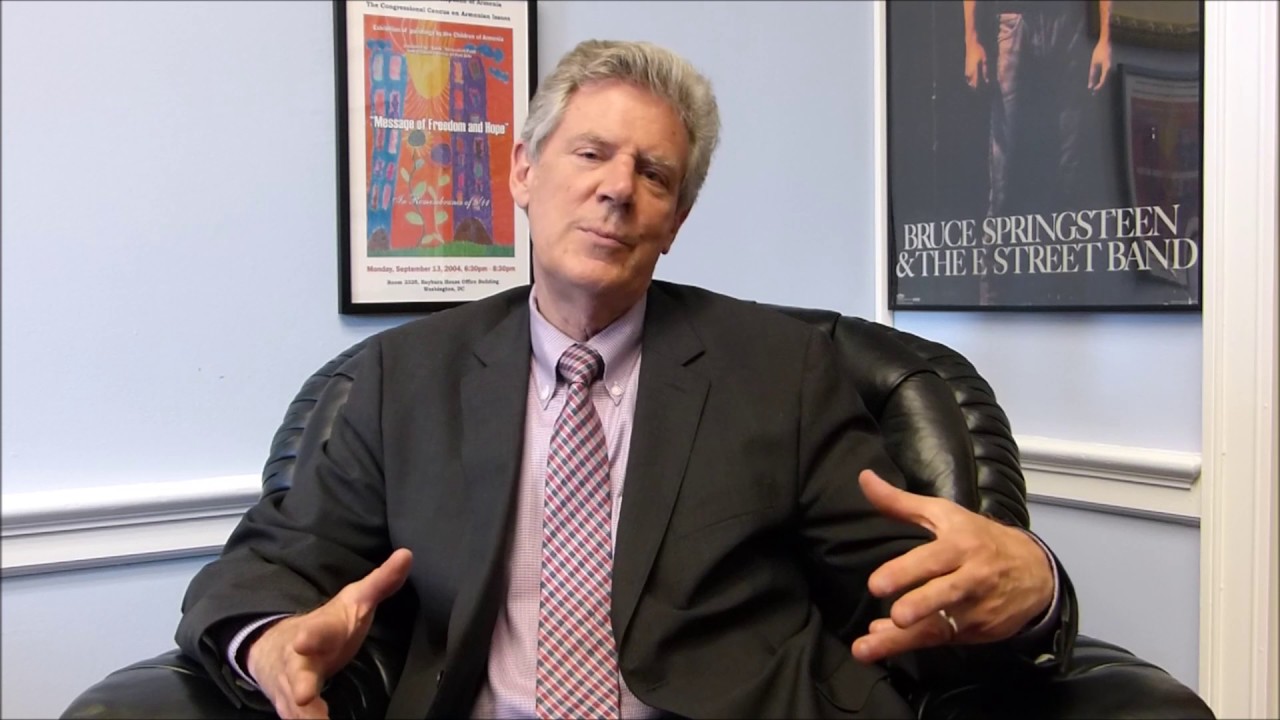 10:09 • 21.06.19
US Representative Frank Pallone Introduces Resolution Praising the US-Armenia 'Strategic Partnership'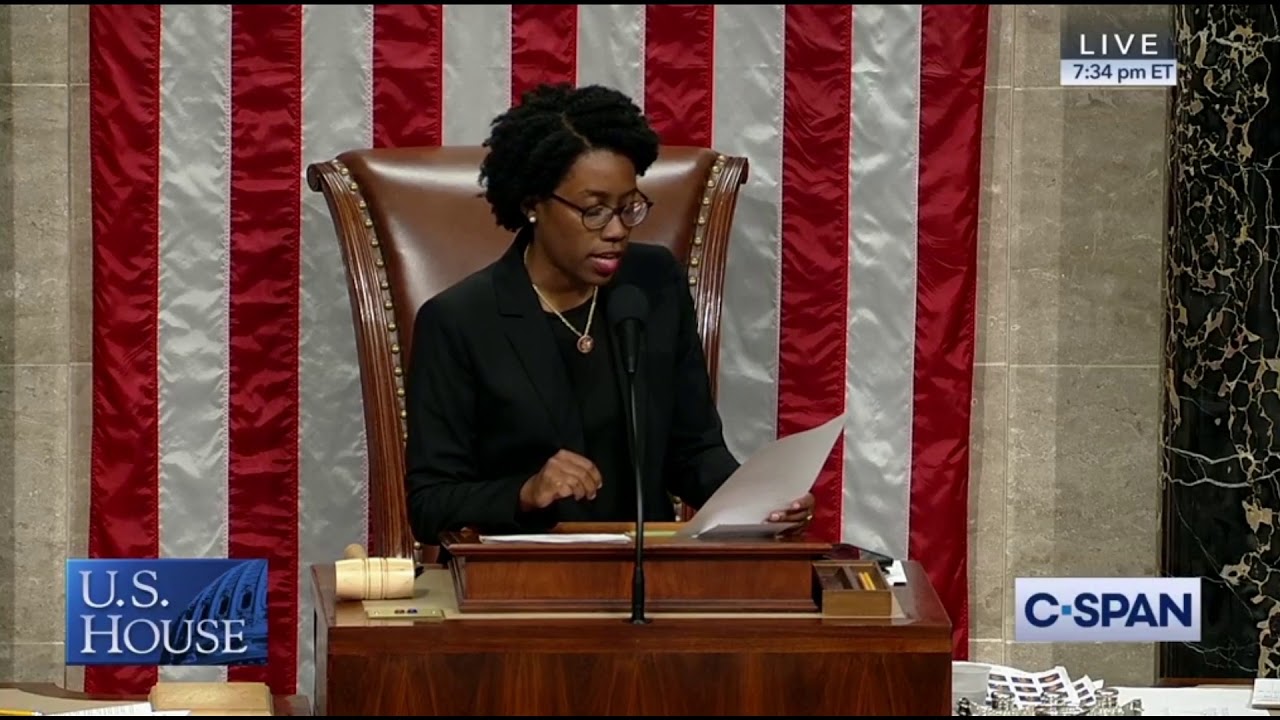 11:03 • 19.06.19
US House Passes Jackie Speier Amendment Appropriating Additional $40 Million for Armenia
09:26 • 14.06.19
Congressional Armenian Caucus Co-Chair Rallies Support for Additional $40 Million Appropriation for Armenia
10:16 • 13.06.19
US Congressman Frank Pallone Calls for Removal of Barriers to US-Artsakh Dialogue
14:15 • 25.05.19
Kim Kardashian makes brief cameo in Paris Hilton music video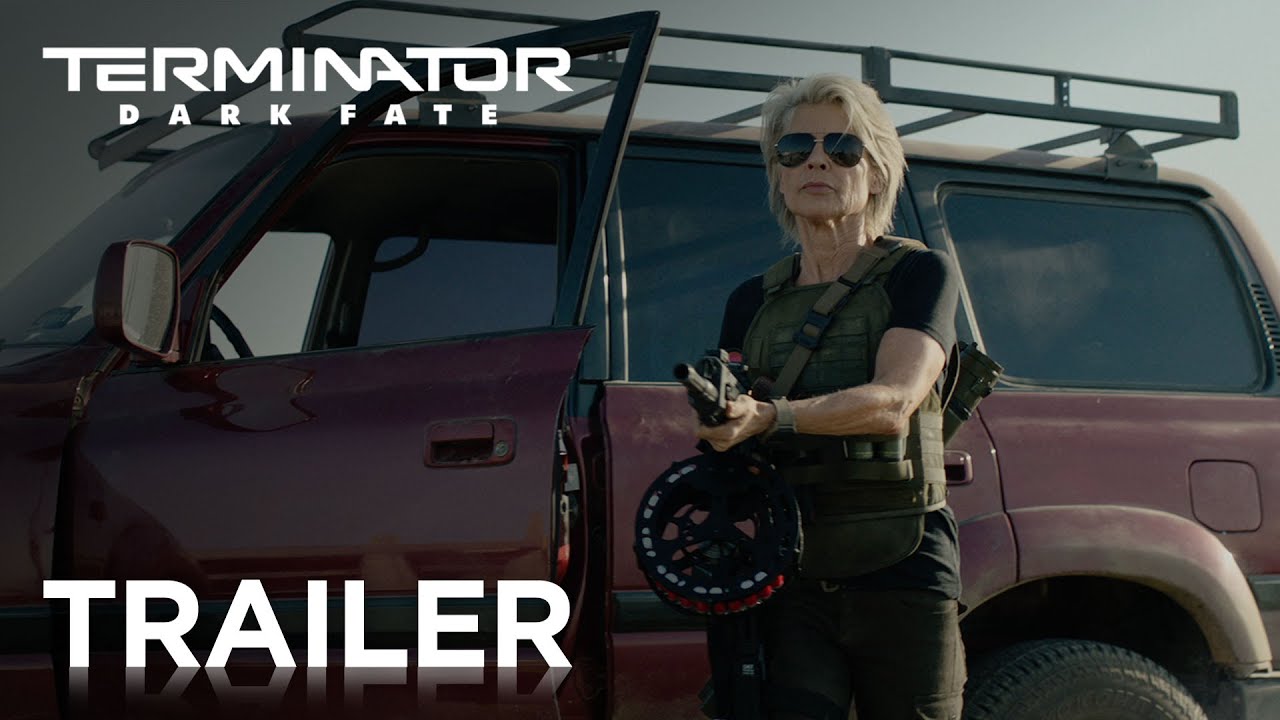 14:28 • 24.05.19
Terminator Dark Fate Official Trailer #1 Released
09:09 • 14.05.19
Nikol Pashinyan Attends Dinner Dedicated to 10th Anniversary of Eastern Partnership Program
13:49 • 10.05.19
Armenian Prime Minister Heads to Work Riding Bicycle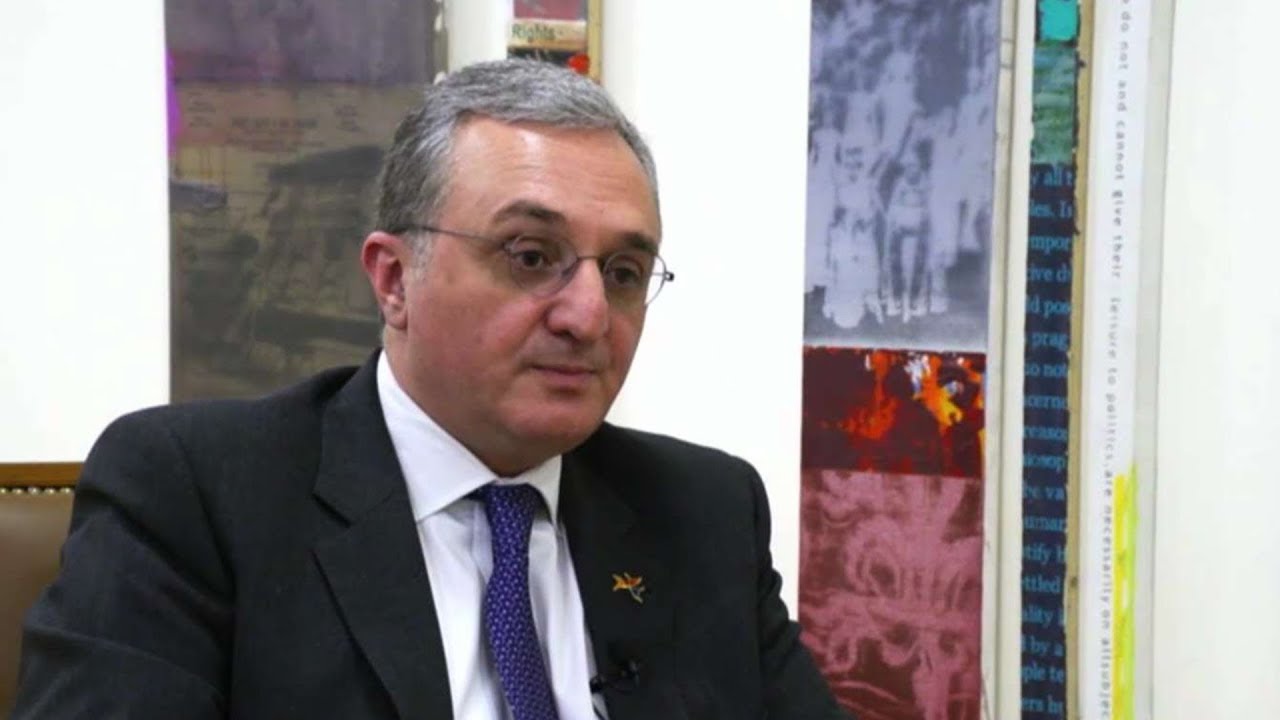 11:06 • 04.05.19
What is Arms Trade for Israel is a Weapon of Death for Our People, Foreign Minister Tells Israeli TV Channel
13:38 • 30.04.19
Armenian Prime Minister Greets EAEU Representatives for Official Meeting in Yerevan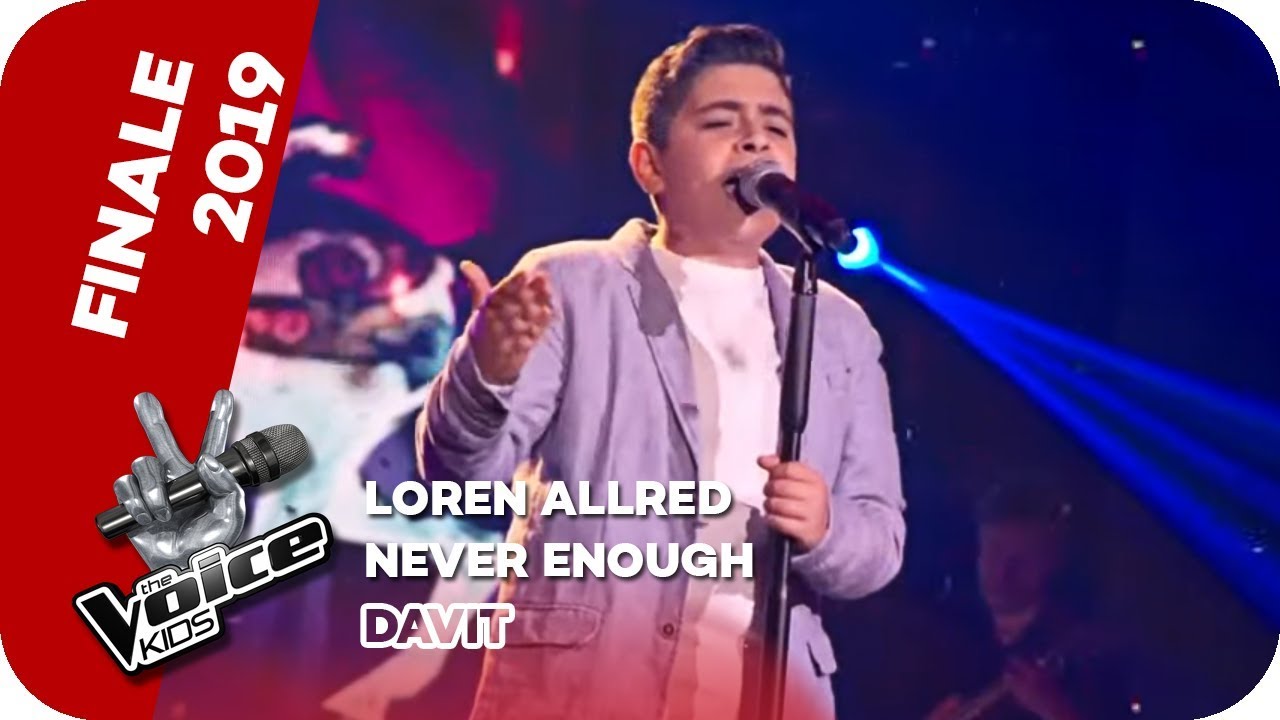 14:30 • 26.04.19
The Voice Kids 2019: Young Armenian Participant Leaves Jury Stunned in Germany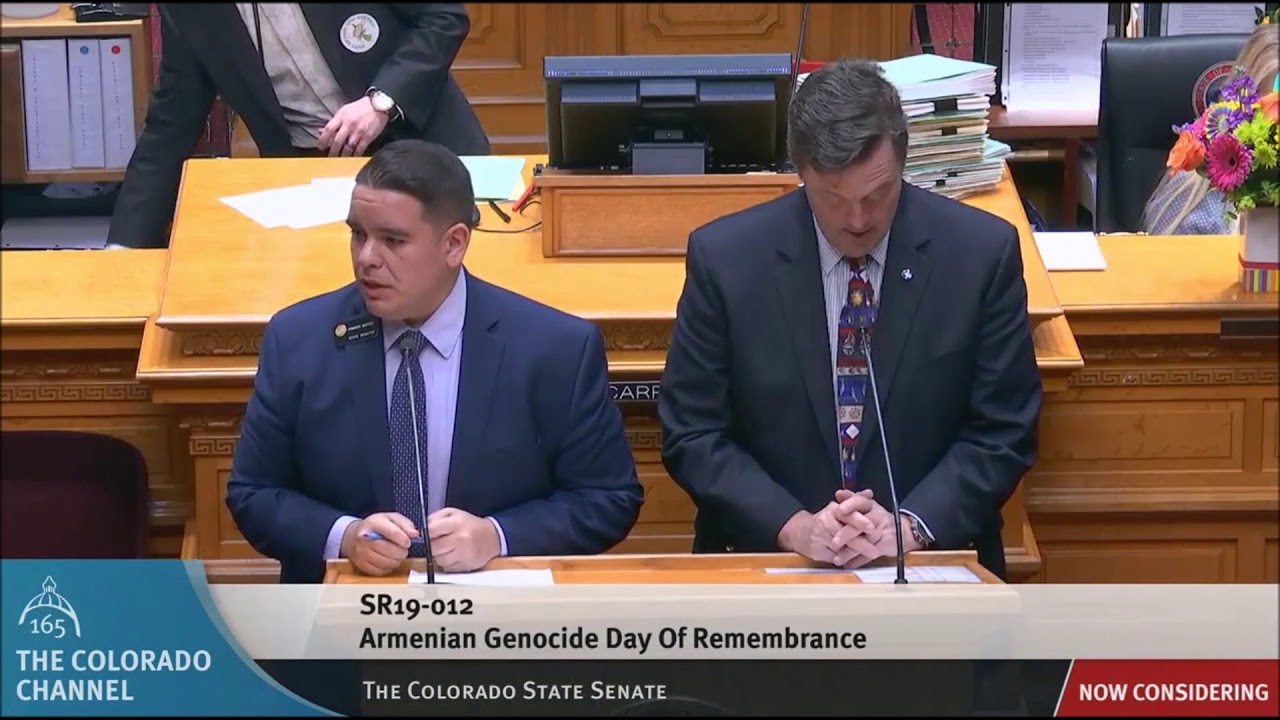 09:39 • 25.04.19
Colorado Recognizes Artsakh, Honors Genocide Victims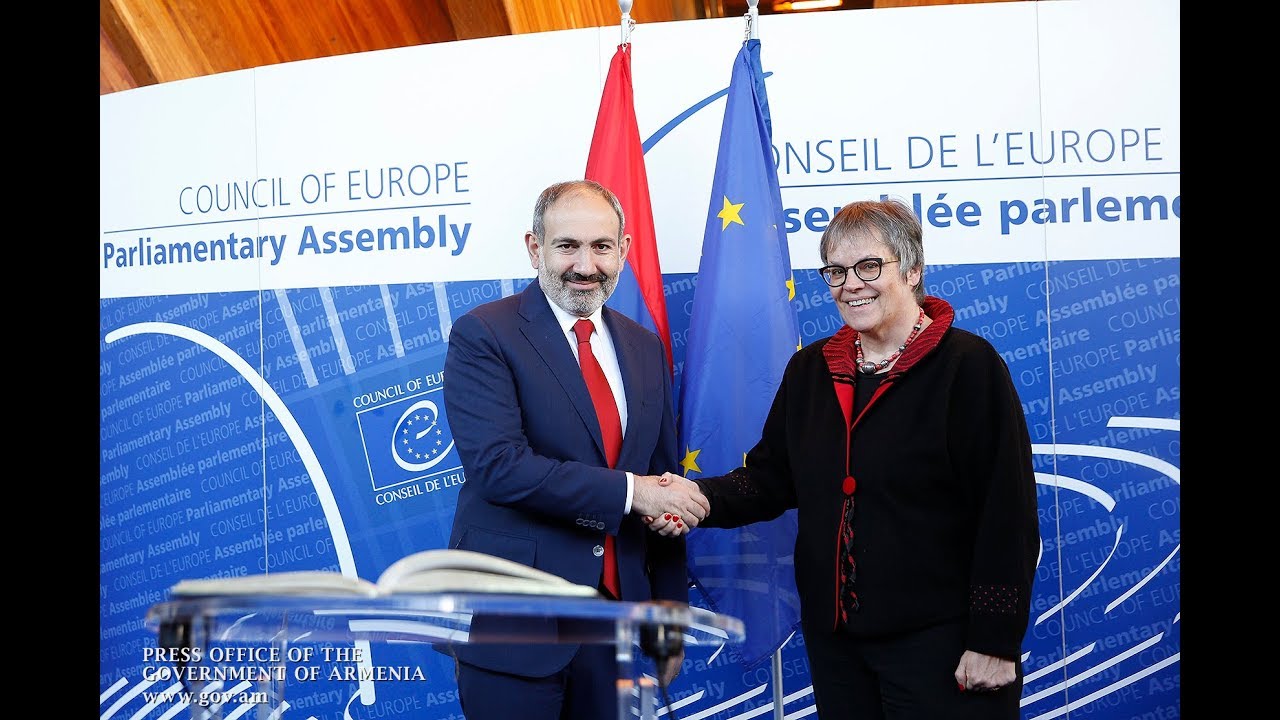 14:58 • 11.04.19
Nikol Pashinyan meets with PACE President Liliane Maury in Strasbourg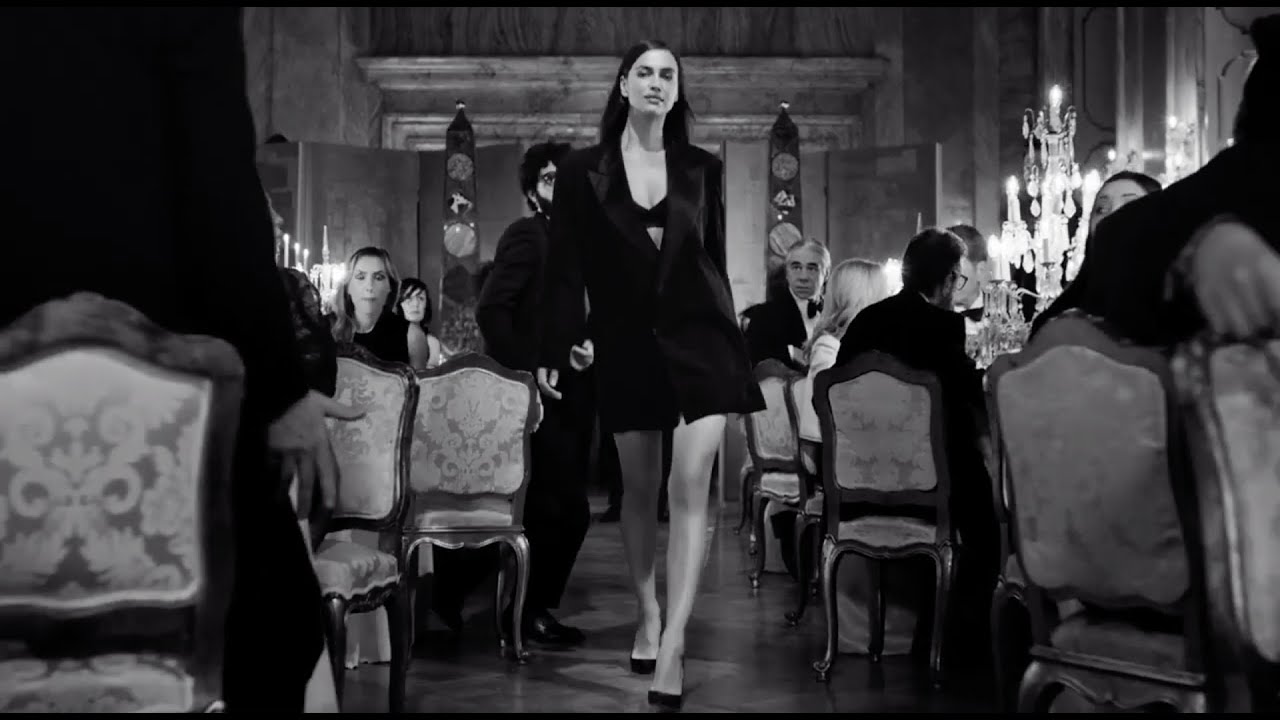 18:32 • 09.04.19
Scandal A Paris: New Jean Paul Gaultier Perfume Ad Features Irina Shayk Walking Under Rhythms of Khachaturian's Waltz
15:58 • 09.04.19
US Ambassador Praises Democratic Changes in Armenia Since April 2018
10:46 • 27.03.19
US Congressman Frank Pallone Calls for Lifting Travel Restrictions on Artsakh
15:01 • 16.03.19
The Voice: Armenian 'Freddie Mercury' Stuns Jury at Youth Singing Contest in Russia
10:20 • 09.03.19
Armenia Will Not Be Authoritarian, Prime Minister Tells Euronews
10:42 • 06.03.19
European Commission President Jan-Claude Juncker Holds Press Conference with Nikol Pashinyhan
18:16 • 05.03.19
EU's Donald Tusk Praises Armenian Prime Ministers Resolve to 'Bring About Democratic Reforms'
15:08 • 05.03.19
Armenian President Hosts Financial Times' Innovation Editor John Thornhill
12:08 • 05.03.19
Armenian Prime Minister Responds to Members of European Parliament's Committee on Foreign Affairs
15:40 • 28.02.19
Nikol Pashinyan Visits Mosque, Ali Qapu Palace in Isfahan
12:06 • 28.02.19
Iranian-Armenians Give Warm Welcome to Armenian Prime Minister
09:33 • 21.02.19
Unpacked 2019: Samsung Reveals Second Generation Galaxy Buds
12:34 • 20.02.19
Egypt President Takes 'First Step' in Recognizing Armenian Genocide
11:51 • 18.02.19
Armenian President Conducts Brief Talks with Joe Biden in Munich
10:56 • 16.02.19
President Armen Sarkissian's Speech at University of Heidelberg
11:12 • 02.02.19
Prime Minister Nikol Pashinyan's Speech at Konrad Adenauer Foundation
10:11 • 02.02.19
German Chancellor Merkel Welcomes Armenian Premier at Federal Residence in Berlin
14:21 • 01.02.19
Galaxy F: Samsung Foldable Phone Official Video Leaked
17:43 • 31.01.19
Armenian Prime Minister's Speech at Technical University of Cologne
16:29 • 31.01.19
LA Police Release Footage of Armenian School Hate Crime
10:02 • 30.01.19
EU Commissioner for Human Rights Issues Report in Armenia
09:37 • 30.01.19
We are Looking Forward to Closer Cooperation with Our EU Partners - Armenian President to Commissioner Johannes Hahn
17:46 • 24.01.19
It's Time for Armenia to 'Transform Political Revolution to Economic One', Pashinyan tells Euronews
09:57 • 24.01.19
Armenia to Create New Economic Model to Promote Micro-Businesses' Development, Pashinyan says in Davos
09:13 • 23.01.19
Pashinyan, Aliyev Discuss Situation over Karabakh in Davos
09:48 • 22.01.19
Armenian Prime Minister Nikol Pashinyan Meets with Swiss Businessmen in Zurich
10:02 • 17.01.19
Armenian President Delivers Keynote Speech at Abu Dhabi Sustainability Summit
exclusive