Late US President Ronald Reagan 'comes back to life' in a $1.5Million 3D hologram exhibit
10:53 • 13.10.18
A new three-dimensional hologram revealed on Wednesday brings Ronald Reagan back to life in a $1.5 million exhibit at the late president's namesake library in Southern California.

The state-of-the-art display is the first of its kind within presidential libraries in the US, Reagan Foundation Executive Director John Heubusch told USA Today, the Daily Mail reports.

"As technology has evolved, we wanted to go from 2D to 3D,' Heubusch told USA Today. 'We want to bring the visitor even closer to Ronald Reagan."

The exhibit being housed at the Ronald Reagan Presidential Library in Simi Valley, California will be opened to the public for the first time on Thursday.

Reagan promises progress from beyond the grave thanks to audio edited from remarks he made during his lifetime.

'We think we made a good beginning, but you ain't seen nothin' yet!" the high-tech digital resurrection of the nation's 40th president says in a steady voice, with a twinkle in his eye.

In another scene in the display, Reagan waves to a crowd from aboard a rail car during a 1984 campaign stop.

At other times, he shows up in a suit and tie inside the Oval Office, or clutching a lasso at his beloved ranch, simultaneously appearing miles, let alone decades, away from visitors who are viewing him as if he's actually there in real time, at the library and museum situated just west of Los Angeles.

The computer-generated imagery comes from photos and video of the former president combined with digitized hand-drawn illustrations that allow for realistic facial expressions and body movements.

"We wanted to make President Reagan as lifelike as possible," Heubusch said.

The library worked with the same special-effects technicians who helped bring singers like Michael Jackson, Billie Holiday and Roy Orbison back to life on stage.

The Hollywood firm Hologram USA helped create the holograms and the stage on which they're projected.

To get this exhibit just right, the team hired an actor who was similar in size to Reagan with the same proportions and could mimic his mannerisms.

When matching facial features proved to an issue, the museum commissioned a sculpture of Reagan's head to be used in creating the videos which would ultimately turn into the 3D representation of the late president.
The sculpture was scanned from all angles using multiple cameras, with those images then attached to the top of the images of the actor's body.

The most difficult part, Heubusch said the most challenging aspect of it all was getting the mouth movements in the hologram to appear to conform exactly to Reagan's words.

The team used Reagan's speeches and interviews for inspiration and banking on Hollywood post-production magic to tie it all together.

The head, meanwhile, is still on hand, stuffed away in a bookcase in a cabinet at the exhibition site.

As a radio host, television star and movie actor, Reagan understood and appreciated new technologies, Hologram USA senior vice president David Nussbaum said.

"He always thought many steps ahead," Nussbaum said.

"If he was looking down right now on this project, I think he would give us his seal of approval. I think he would totally get this and support it."

Reagan served as president from January 1981-1989. He was born on February 6, 1911 and died on June 5, 2004.

His wife, Nancy Reagan, was born on July 6, 1921 and died on March 6, 2016.
Videos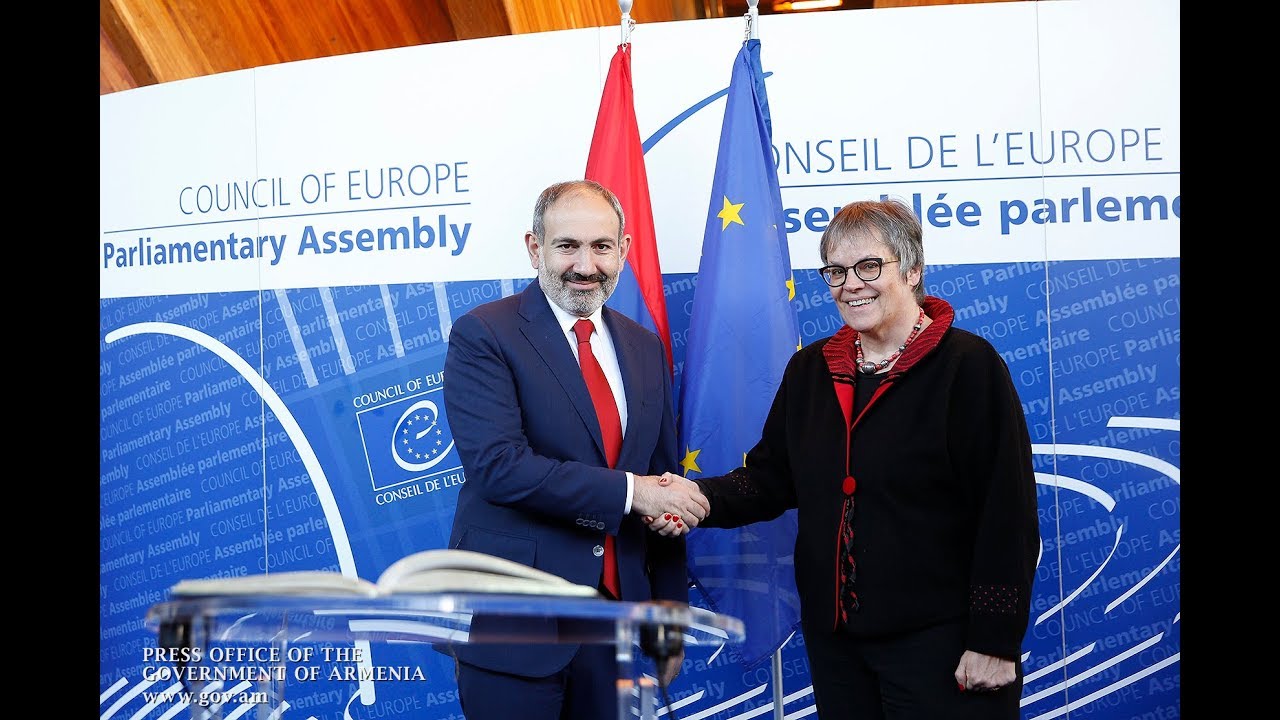 14:58 • 11.04.19
Nikol Pashinyan meets with PACE President Liliane Maury in Strasbourg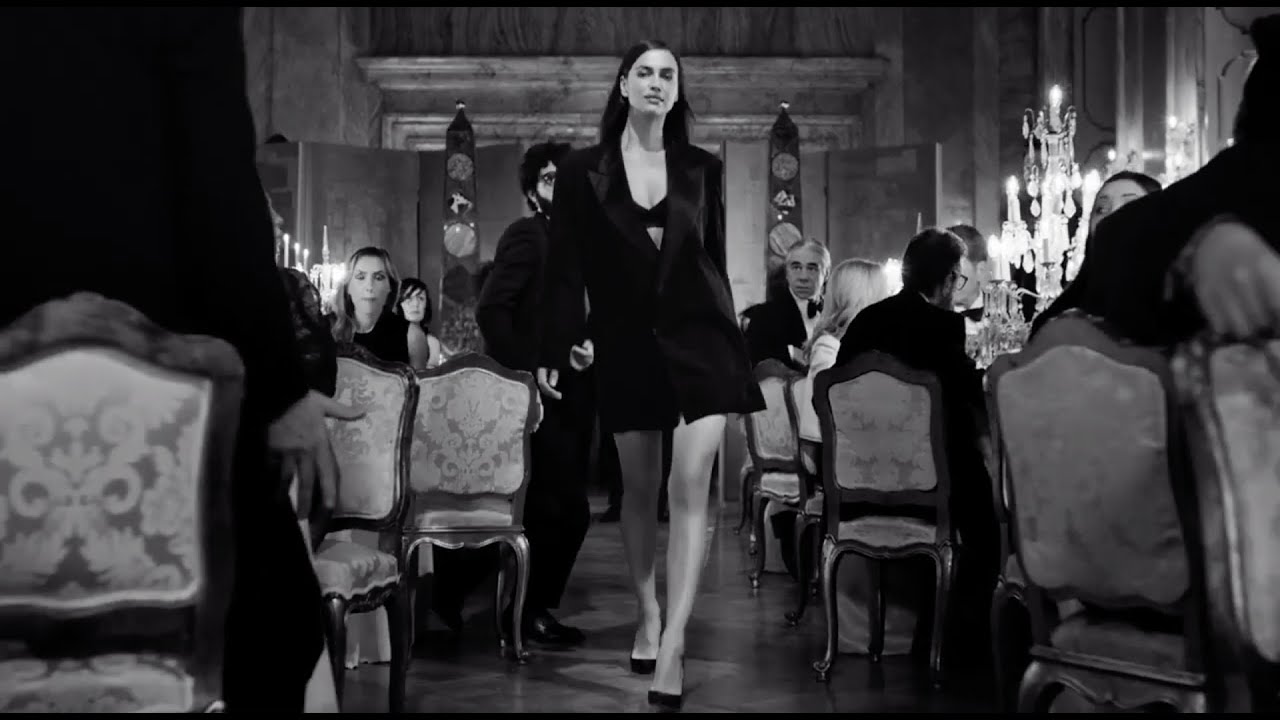 18:32 • 09.04.19
Scandal A Paris: New Jean Paul Gaultier Perfume Ad Features Irina Shayk Walking Under Rhythms of Khachaturian's Waltz
15:58 • 09.04.19
US Ambassador Praises Democratic Changes in Armenia Since April 2018
10:46 • 27.03.19
US Congressman Frank Pallone Calls for Lifting Travel Restrictions on Artsakh
15:01 • 16.03.19
The Voice: Armenian 'Freddie Mercury' Stuns Jury at Youth Singing Contest in Russia
10:20 • 09.03.19
Armenia Will Not Be Authoritarian, Prime Minister Tells Euronews
10:42 • 06.03.19
European Commission President Jan-Claude Juncker Holds Press Conference with Nikol Pashinyhan
18:16 • 05.03.19
EU's Donald Tusk Praises Armenian Prime Ministers Resolve to 'Bring About Democratic Reforms'
15:08 • 05.03.19
Armenian President Hosts Financial Times' Innovation Editor John Thornhill
12:08 • 05.03.19
Armenian Prime Minister Responds to Members of European Parliament's Committee on Foreign Affairs
15:40 • 28.02.19
Nikol Pashinyan Visits Mosque, Ali Qapu Palace in Isfahan
12:06 • 28.02.19
Iranian-Armenians Give Warm Welcome to Armenian Prime Minister
09:33 • 21.02.19
Unpacked 2019: Samsung Reveals Second Generation Galaxy Buds
12:34 • 20.02.19
Egypt President Takes 'First Step' in Recognizing Armenian Genocide
11:51 • 18.02.19
Armenian President Conducts Brief Talks with Joe Biden in Munich
10:56 • 16.02.19
President Armen Sarkissian's Speech at University of Heidelberg
11:12 • 02.02.19
Prime Minister Nikol Pashinyan's Speech at Konrad Adenauer Foundation
10:11 • 02.02.19
German Chancellor Merkel Welcomes Armenian Premier at Federal Residence in Berlin
14:21 • 01.02.19
Galaxy F: Samsung Foldable Phone Official Video Leaked
17:43 • 31.01.19
Armenian Prime Minister's Speech at Technical University of Cologne
16:29 • 31.01.19
LA Police Release Footage of Armenian School Hate Crime
10:02 • 30.01.19
EU Commissioner for Human Rights Issues Report in Armenia
09:37 • 30.01.19
We are Looking Forward to Closer Cooperation with Our EU Partners - Armenian President to Commissioner Johannes Hahn
17:46 • 24.01.19
It's Time for Armenia to 'Transform Political Revolution to Economic One', Pashinyan tells Euronews
09:57 • 24.01.19
Armenia to Create New Economic Model to Promote Micro-Businesses' Development, Pashinyan says in Davos
09:13 • 23.01.19
Pashinyan, Aliyev Discuss Situation over Karabakh in Davos
09:48 • 22.01.19
Armenian Prime Minister Nikol Pashinyan Meets with Swiss Businessmen in Zurich
10:02 • 17.01.19
Armenian President Delivers Keynote Speech at Abu Dhabi Sustainability Summit
09:33 • 27.12.18
Firefighters Revisit Scene of Armenia's Earthquake in 1988
10:20 • 24.12.18
Armenian-Style Revolution Implies Also Generational Change in Thinking, President Tells Indian TV Channel
16:57 • 12.12.18
Pashinyan will Face Real Challenges Amid Economic Transformations in Armenia– Ruben Vardanyan's interview with DW
11:25 • 06.12.18
Lynne Tracy: We Acknowledge Historical Facts but Support President's Policies on 1915 Events
16:15 • 23.11.18
Women and Youth are Stakeholders in Building Security - Zohrab Mnatsakanyan's Speech at World Forum for Democracy
12:38 • 10.11.18
First Armenian Military Robot Tested
10:06 • 23.10.18
Serj Tankian Warns of Hazards of Exploiting Amulsar Mine
15:42 • 19.10.18
Turkish Violin Virtuoso Dedicates Piece of Komitas Music to Ara Guler's Memory
11:46 • 11.10.18
Samvel Farmanyan's Speech in PACE
14:43 • 25.09.18
iPhone Xs & Xs Max Fail Resistivity Test
13:18 • 15.09.18
Slavik Hayrapetyan at US International Skating Classic 2018
16:42 • 05.09.18
Official Trailer of Anders Breivik Movie Goes Viral
exclusive