ANCA calls for strong bans upon weapons supply to Azerbaijan
13:07 • 27.10.18
Baku's growing belligerence calls for strengthening Section 907 of the Freedom Support Act, particularly in terms of preventing any and all military or dual-use sales or transfers to the Azerbaijani military, says Aram Hamparian, the executive director of the Armenian National Committee of America (ANCA).

He made the remark in an interview with Tert.am when asked to comment upon National Security Advisor John Bolton's recent visit to Yerevan and his statements made at meetings with Armenian government officials.

Hamparian particularly hinted possible changes in Section 907, which bans any kind of direct US assistance to the Azerbaijani government.

"The ANCA presses for strict enforcement of the Section 907 restrictions on US aid - including military assistance - to the Aliyev regime, and - in light of Baku's escalating aggression - calls upon the White House to discontinue its practice of waiving this law. Failing this, the Congress should revisit the ill-advised waiver authority granted to the White House. Parallel to Section 907 enforcement issues, we are carefully tracking arms export control issues related to recent Azerbaijani military purchases via third parties," he said.

Section 907 was adopted in 1992. On October 24, 2001, however, the Senate passed another amendment to the Act vesting the President with the authority to waiver its implementation.

Hamparian also offered Bolton's "welcome praise for Armenia's peaceful, democratic, constitutional transition."

"In a seeming shift away from the higher priority that the Clinton, Bush, and Obama administrations typically placed upon resolving Artsakh as a means of reducing Russian influence in the region, Bolton, at least publicly, highlighted the benefits of an Artsakh settlement to U.S. efforts to isolate Iran. We can expect a diplomatic US push on the Artsakh issue, foreshadowed, perhaps, by outgoing Ambassador Richard Mills' reckless call for the up-front surrender of Artsakh's territory. Keep your powder dry."

Hamparian noted that Bolton also expressed openness to U.S. arms sales to Armenia, agreeing that it is more likely to happen "in the context of such sales to Azerbaijan."

"The danger here is that Azerbaijan, given the size of its military budget, can afford significantly more advanced US arms than Armenia - leading to imbalances both on the battlefield and in terms of relationships with U.S. arms manufacturers (and their political allies). Wisdom must prevail on this matter," the ANC executive director said.

He also highlighted the implications behind the weapons sale to Azerbaijan.

"Bolton signaled strict enforcement of Iran sanctions, tempering this hard line with talk about not wanting these sanctions to unduly hurt regional friends. The devil, of course, will be in the details. The ANCA will continue to track these developments and ensure that the views and values of Americans of Armenian heritage are part of the discussions in Washington in the wake of this visit," Hamparian said.
Videos
15:20 • 24.05.21
Interview with Francis Malige, EBRD Managing Director
11:39 • 24.04.21
Armenians Commemorating 106th Anniversary of Genocide
09:40 • 23.04.21
Biden Under Pressure to Recognize Armenian Genocide - KTLA 5 News
15:34 • 22.04.21
Governance and Oversight Capacities Account for Our Bank's Robust Management System - Philip Lynch, Independent Board Member at Ameriabank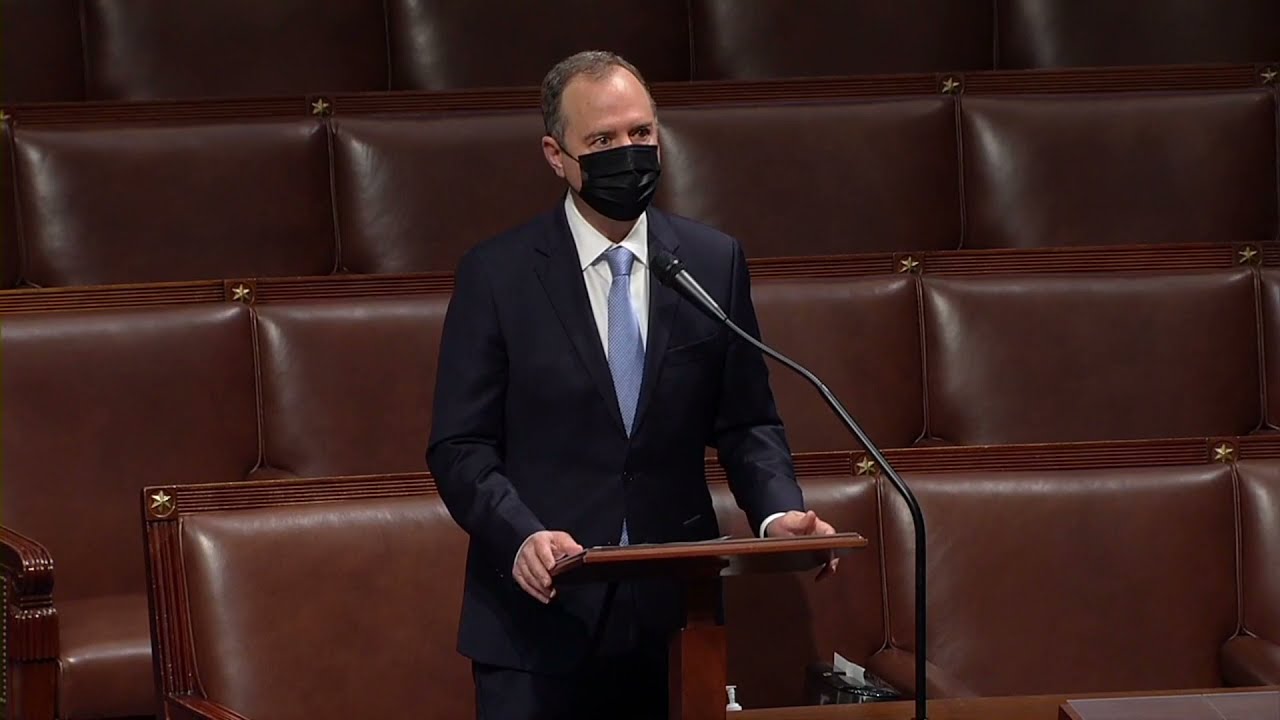 14:09 • 21.04.21
'Mr. President, It Is Now in Your Power to Right Decades of Denial' - US Congressman Adam Schiff Urges Joe Biden to Recognize Armenian Genocide
12:37 • 03.04.21
Armenians of Nagorno-Karabakh in Despair After Trauma of Military Defeat - France 24
17:33 • 11.03.21
Interview with Kakhaber Kiknavelidze, an Independent Member of Ameriabank Board of Directors
17:57 • 26.01.21
Only Terrorists Keep Hostages, Putting Forward Preconditions for Their Release - Edmon Marukyan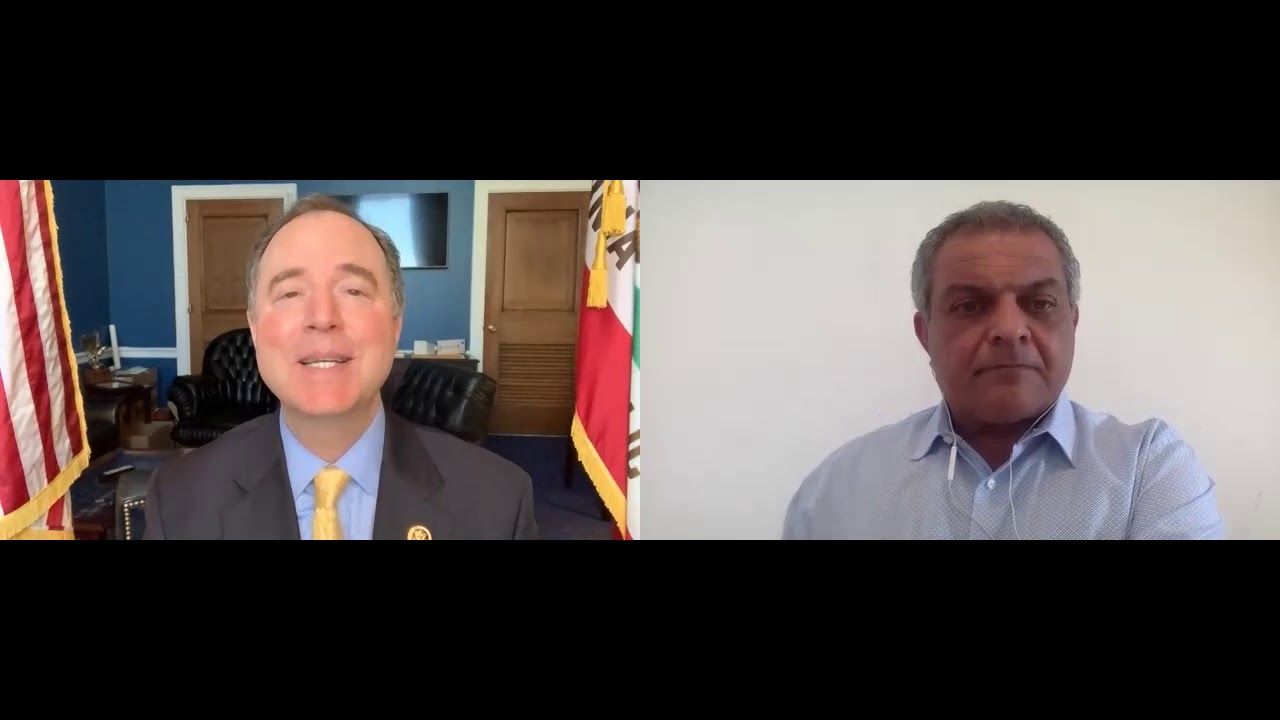 13:33 • 22.01.21
Rep Adam Schiff Says Congress Should Recognize Artsakh
09:42 • 29.12.20
UN's Guterres Issues Global Appeal to Make 2021 'Year of Healing'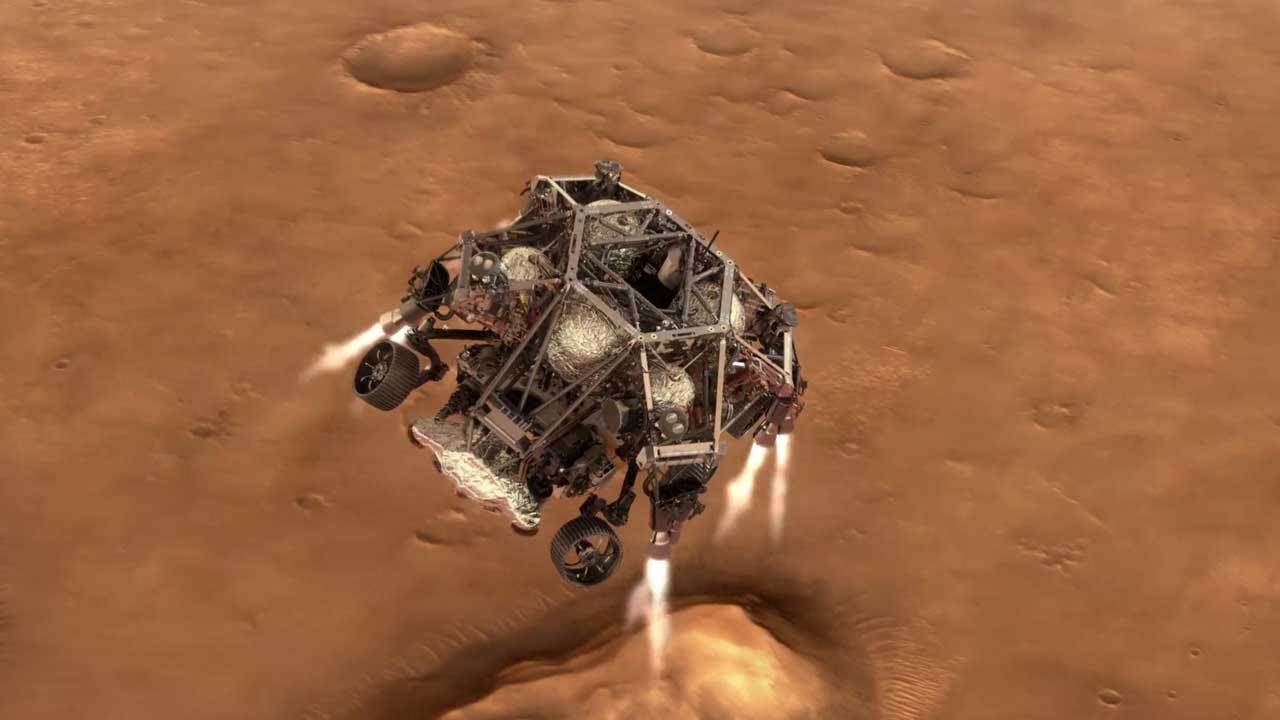 18:41 • 24.12.20
NASA's Mars 2020 Perseverance Rover Landing Animations
13:33 • 31.10.20
Azerbaijan Uses Prohibited Phosphorus Chemical Munitions - Defense Army Video
16:37 • 30.10.20
Artsakh Defense Army Units Neutralizing Azerbaijani Arms Supplies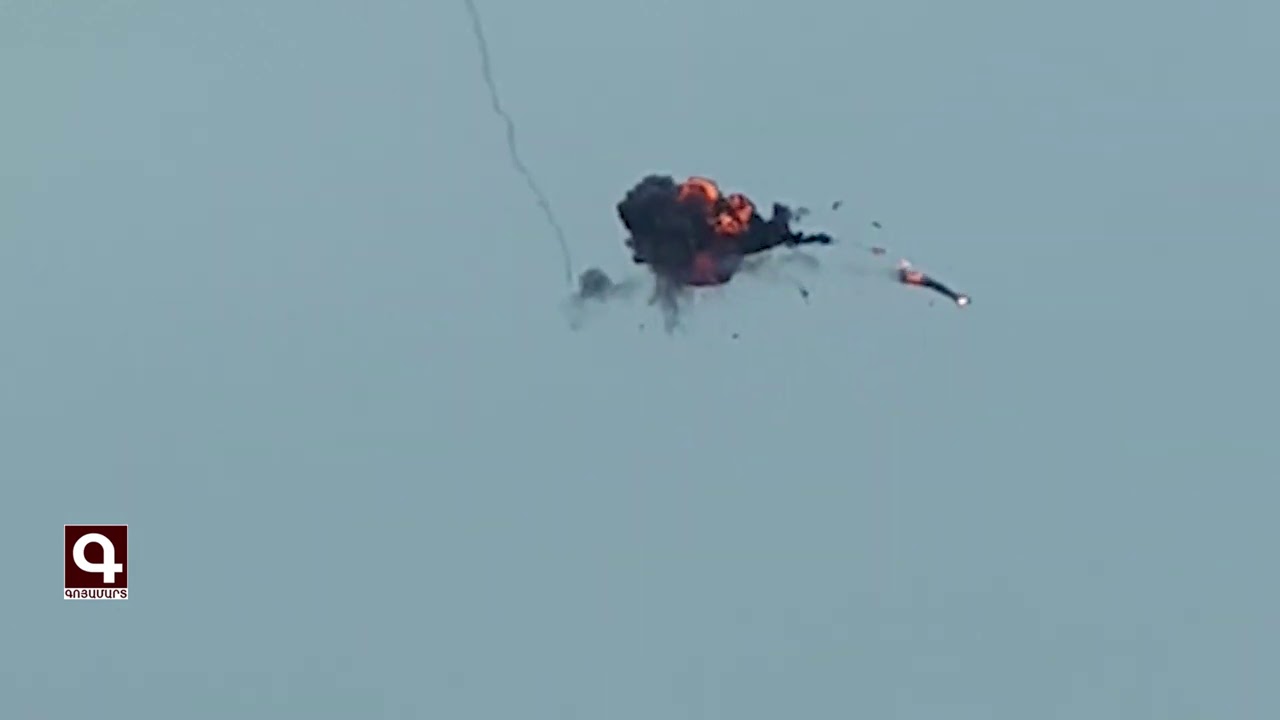 11:25 • 28.10.20
Artsakh Defense Army Units Neutralizing Azerbaijani Drone
13:45 • 24.10.20
Nagorno-Karabakh's Status Has Been At the Heart of Our Approach - Zohrab Mnatsakanyan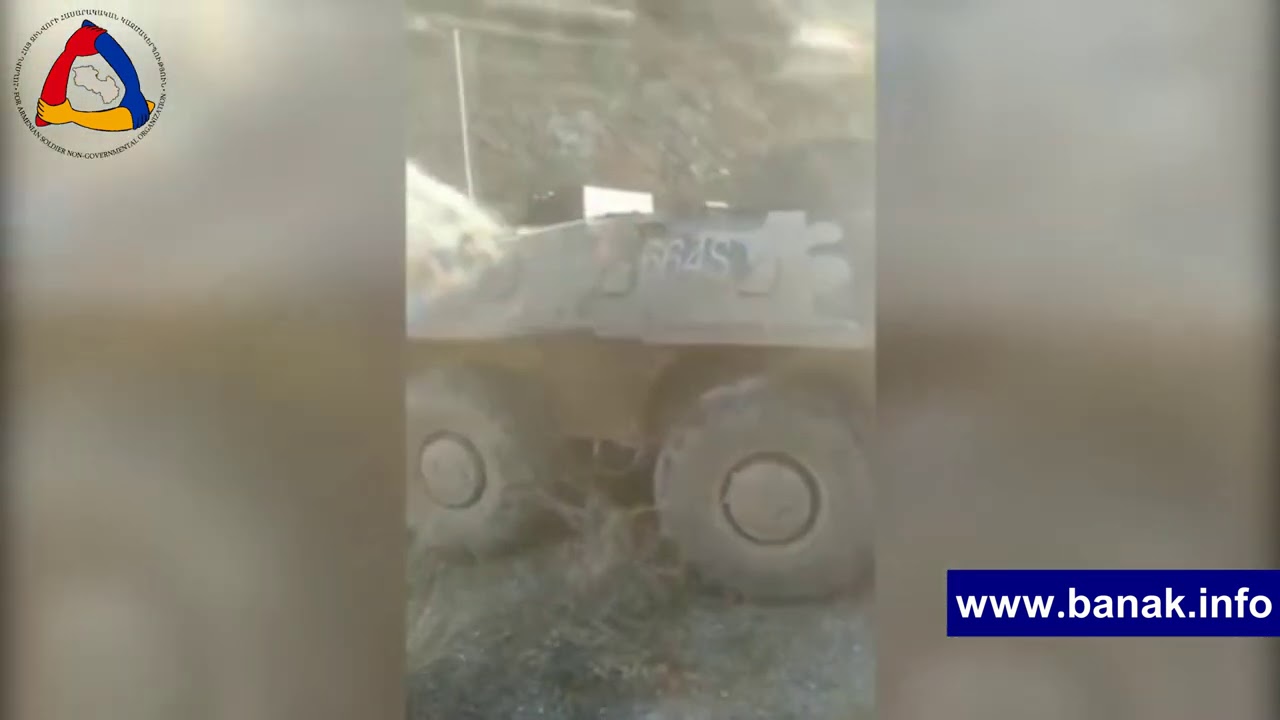 11:51 • 24.10.20
Artsakh Defense Army Releases Video Featuring Damaged Azerbaijani Military Equipment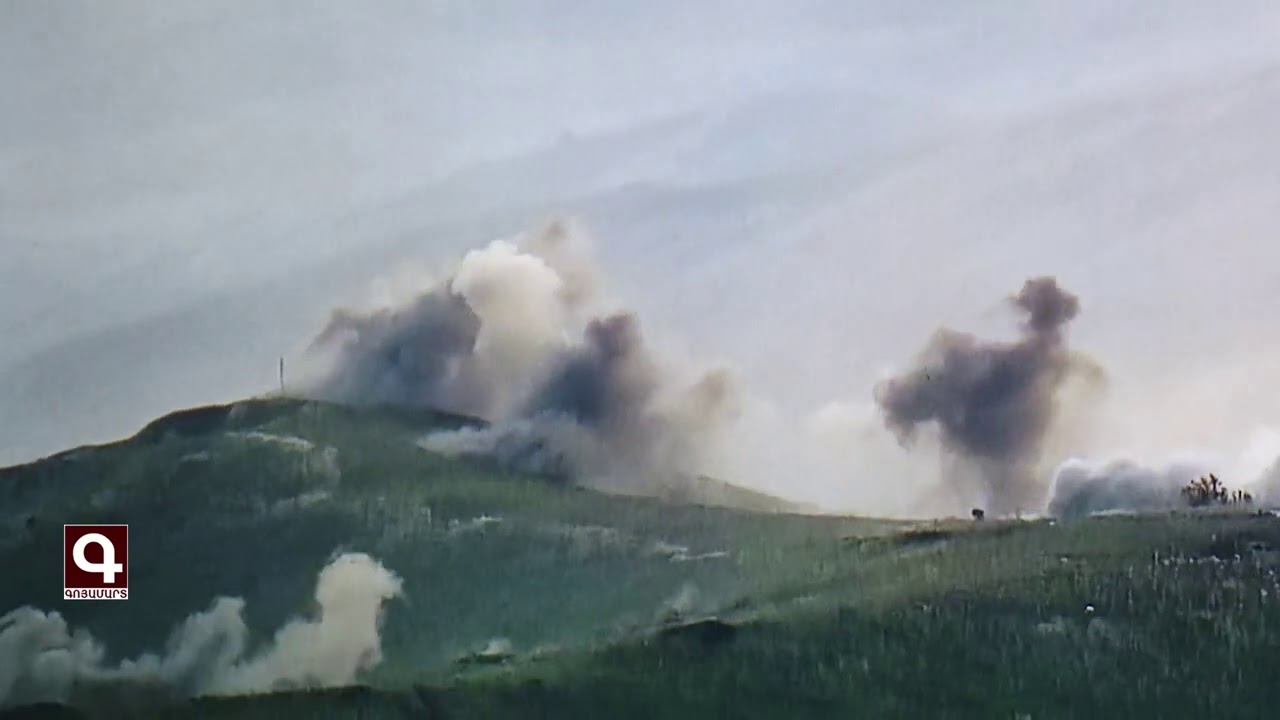 11:40 • 24.10.20
Artsakh Defense Army Units Inflicting Manpower Losses on Azerbaijan
10:39 • 24.10.20
Gas Pipeline Damaged in Azerbaijani Fire Targeting Nagorno-Karabakh's Capital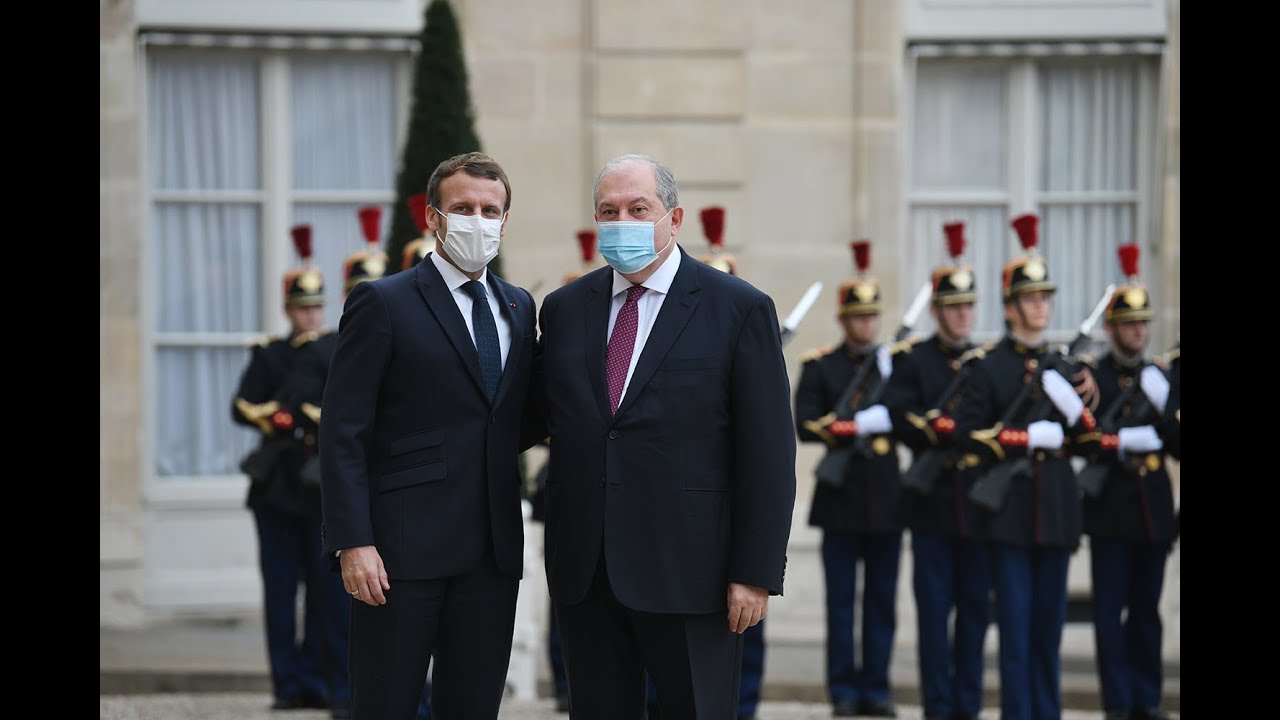 12:41 • 23.10.20
President Armen Sarkissian Meets Emmanuel Macron at Élysée Palace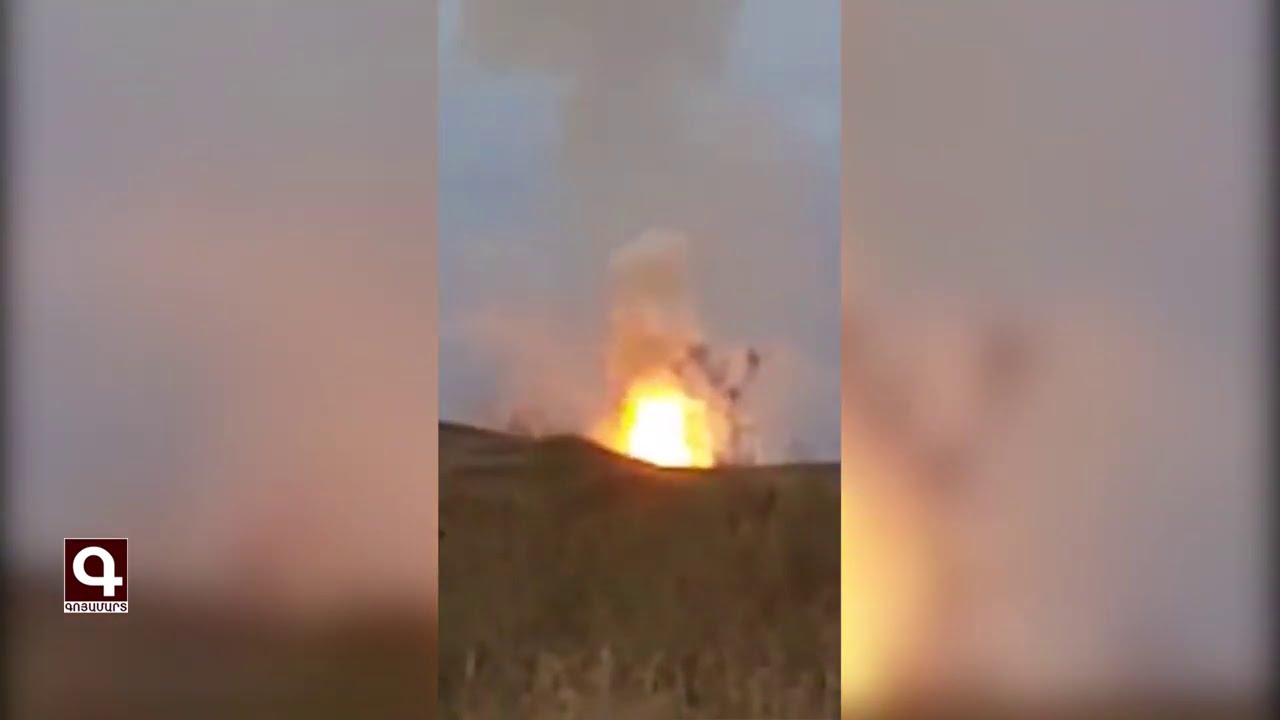 12:16 • 23.10.20
Artsakh Defense Army Neutralizes Azerbaijani Military Hardware
12:02 • 22.10.20
Artsakh Defense Army Units Neutralizing Azerbaijani Military Infrastructures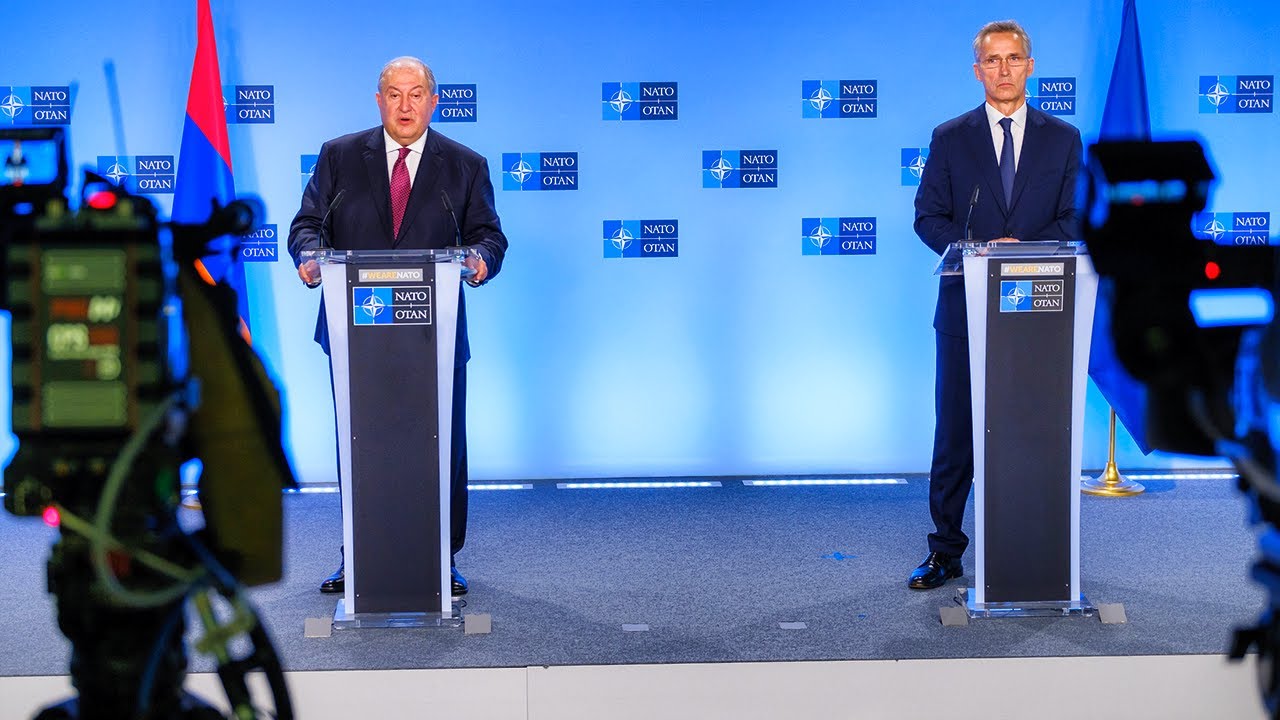 10:35 • 22.10.20
President Armen Sarkissian Meets with NATO Secretary-General in Brussels
10:51 • 17.10.20
Buildings and Homes Lying in Ruins in Nagorno-Karabakh's Capital After Azerbaijani Shelling
15:09 • 15.10.20
Artsakh Defense Army's Precision Fire Gives Deadly Blow to Enemy
13:13 • 13.10.20
Artsakh Defense Army Units Destroying Azerbaijani Tank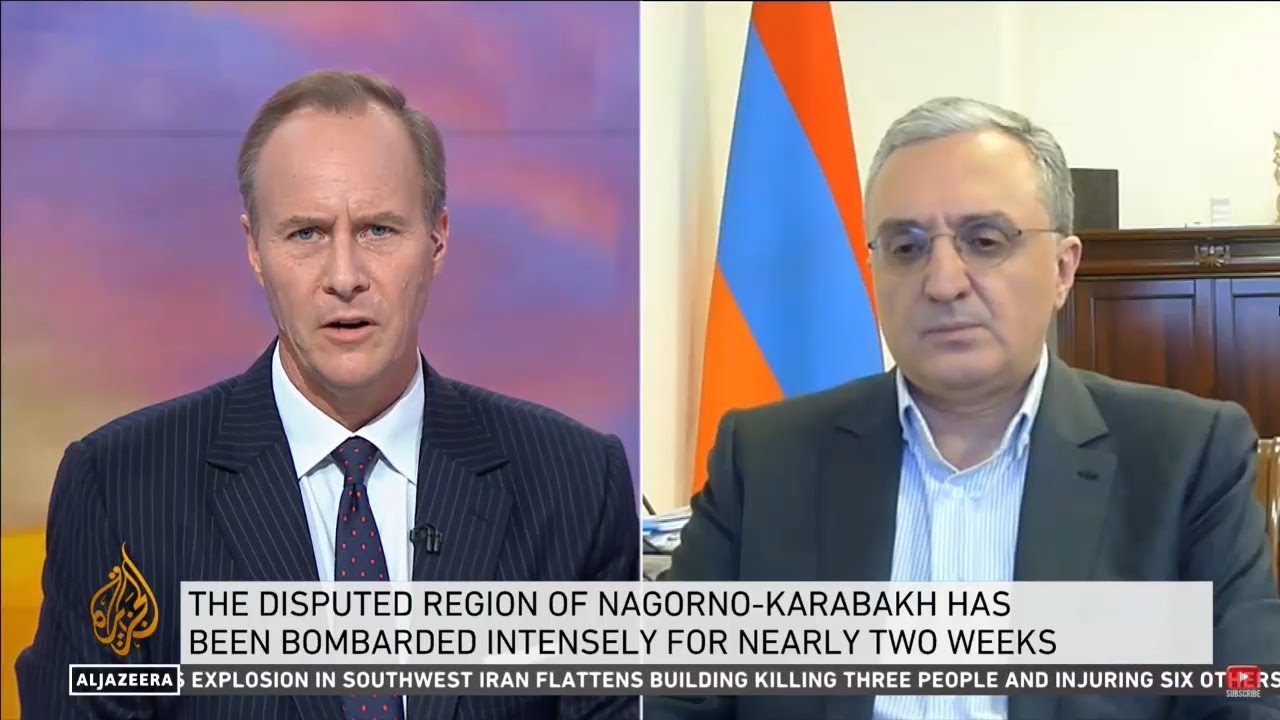 12:56 • 12.10.20
Zohrab Mnatsakanyan: Ceasefire Does not Mandate Azerbaijan to Kill Civilians and Hit Civilian Settlements
12:23 • 12.10.20
Armenians Protest Outside Turkrish Embassy in Los Angeles
17:23 • 09.10.20
Losses in Azerbaijan's Military Featured in Defense Army Footage
15:53 • 09.10.20
Artsakh Defense Army Neutralizing Adversary's Transport Column
14:11 • 09.10.20
Turkey openly backs Azerbaijan 'far more aggressively than in the past' - ABC News on Syrian mercenaries fighting in Karabakh
15:52 • 08.10.20
Iconic Armenian Church Hit in Azerbaijani Attacks in Nagorno-Karabakh City (photos)
10:57 • 08.10.20
Artsakh Defense Army Continues High-Precision Strikes
14:24 • 07.10.20
War Situation in Karabakh on European Parliament's Agenda
19:31 • 05.10.20
Call for Urgent Action: Armenian Journalist Brings Intn'l Colleagues' Attention to Situation iin Artsakh After Azerbaijani Attacks
16:17 • 04.10.20
Turkey's Support to Syrian Mercenaries Fighting Against Artsakh: Facts About Azerbaijani Aggression
12:39 • 04.10.20
Nagorno-Karabakh's Capital Under Azerbaijani Strikes
13:49 • 03.10.20
Armenian Armed Forces Neutralize Azerbaijani Defense Positions
10:12 • 29.09.20
ArmenianTroops Destroy Azerbaijani Armored Fighting Vehicle on Frontline
23:42 • 28.09.20
There is a solid evidence that Azerbaijan has launched a thoroughly planned attack on the NKR
18:45 • 28.09.20
EU calls for Immediate End to Hostilities over Nagorno-Karabakh