Iranian satelite fails to reach orbit in US-criticized launch
09:27 • 16.01.19
An Iranian satellite-carrying rocket blasted off into space Tuesday, but scientists failed to put the device into orbit in a launch criticized by the United States as helping the Islamic Republic further develop its ballistic missile program.
After the launch, Secretary of State Mike Pompeo repeated his allegation that Iran's space program could help it develop a missile capable of carrying a nuclear weapon to the mainland U.S., criticism that comes amid the Trump administration's maximalist approach against Tehran after withdrawing from the nuclear deal, the Washington Post reports.
Iran, which long has said it does not seek nuclear weapons, maintains its satellite launches and rocket tests do not have a military component. Tehran also said they don't violate a United Nations resolution that only "called upon" it not to conduct such tests.
In his statement, Pompeo said the vehicle that Iran tried to put into orbit uses technology that is "virtually identical and interchangeable with those used in ballistic missiles, including intercontinental ballistic missiles." He said the U.S. is working with its partners "to counter the entire range of the Islamic Republic's threats, including its missile program, which threatens Europe and the Middle East."
The rocket carrying the Payam satellite failed to reach the "necessary speed" in the third stage of its launch, Telecommunications Minister Mohammad Javad Azari Jahromi said.
Jahromi said the rocket had successfully passed its first and second stages before developing problems in the third. That suggests something went wrong after the rocket pushed the satellite out of the Earth's atmosphere. He did not elaborate on what caused the failure, but promised that Iranian scientists would continue their work.
Iran had said that it plans to send two nonmilitary satellites, Payam and Doosti, into orbit. The Payam, which means "message" in Farsi, was an imagery satellite that Iranian officials said would help with farming and other activities.
It's unclear how the failure of the Payam will affect the launch timing for the Doosti, which means "friendship." Jahromi wrote on Twitter that "Doosti is waiting for orbit," without elaborating.
Tuesday's launch took place at Imam Khomeini Space Center in Iran's Semnan province, a facility under the control of the country's Defense Ministry, Jahromi said. Satellite images published last week and first reported by CNN showed activity at the launch site. Given the facility's launching corridor, the satellite likely fell in the Indian Ocean.
Iranian state television aired footage of its reporter narrating the launch of the Simorgh rocket, shouting over its roar that it sent "a message of the pride, self-confidence and willpower of Iranian youth to the world!"
Videos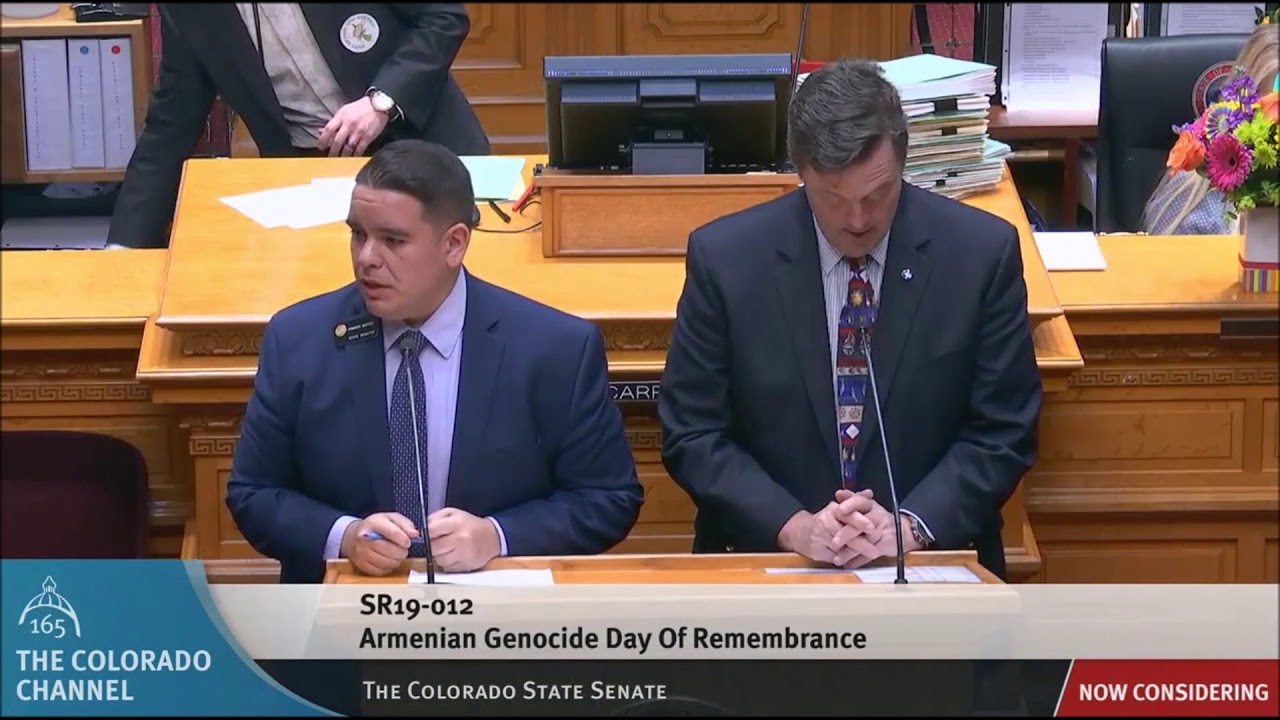 09:39 • 25.04.19
Colorado Recognizes Artsakh, Honors Genocide Victims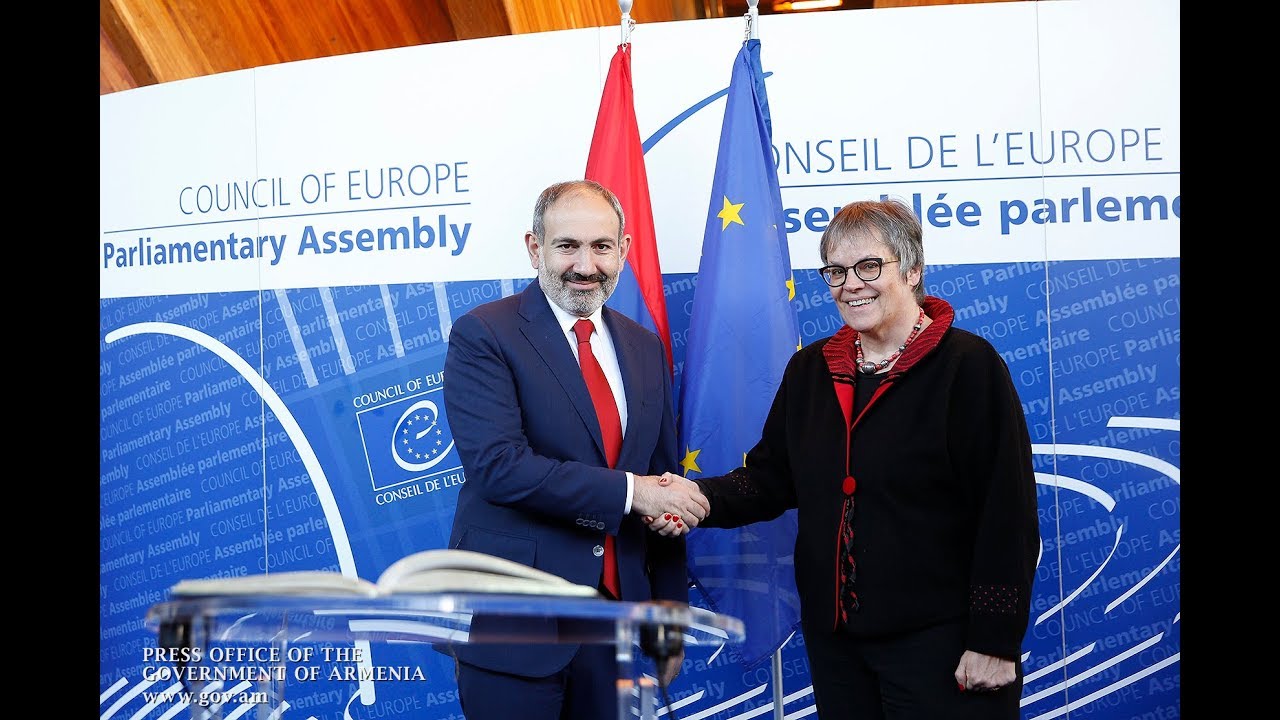 14:58 • 11.04.19
Nikol Pashinyan meets with PACE President Liliane Maury in Strasbourg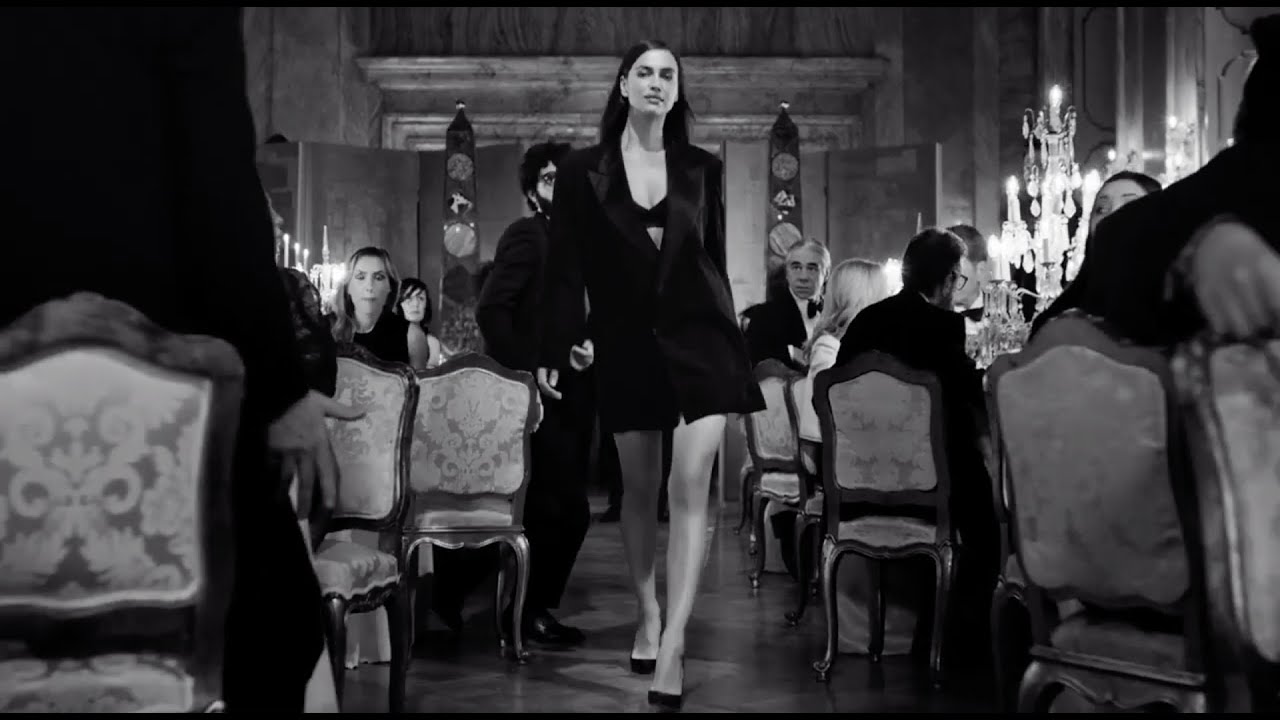 18:32 • 09.04.19
Scandal A Paris: New Jean Paul Gaultier Perfume Ad Features Irina Shayk Walking Under Rhythms of Khachaturian's Waltz
15:58 • 09.04.19
US Ambassador Praises Democratic Changes in Armenia Since April 2018
10:46 • 27.03.19
US Congressman Frank Pallone Calls for Lifting Travel Restrictions on Artsakh
15:01 • 16.03.19
The Voice: Armenian 'Freddie Mercury' Stuns Jury at Youth Singing Contest in Russia
10:20 • 09.03.19
Armenia Will Not Be Authoritarian, Prime Minister Tells Euronews
10:42 • 06.03.19
European Commission President Jan-Claude Juncker Holds Press Conference with Nikol Pashinyhan
18:16 • 05.03.19
EU's Donald Tusk Praises Armenian Prime Ministers Resolve to 'Bring About Democratic Reforms'
15:08 • 05.03.19
Armenian President Hosts Financial Times' Innovation Editor John Thornhill
12:08 • 05.03.19
Armenian Prime Minister Responds to Members of European Parliament's Committee on Foreign Affairs
15:40 • 28.02.19
Nikol Pashinyan Visits Mosque, Ali Qapu Palace in Isfahan
12:06 • 28.02.19
Iranian-Armenians Give Warm Welcome to Armenian Prime Minister
09:33 • 21.02.19
Unpacked 2019: Samsung Reveals Second Generation Galaxy Buds
12:34 • 20.02.19
Egypt President Takes 'First Step' in Recognizing Armenian Genocide
11:51 • 18.02.19
Armenian President Conducts Brief Talks with Joe Biden in Munich
10:56 • 16.02.19
President Armen Sarkissian's Speech at University of Heidelberg
11:12 • 02.02.19
Prime Minister Nikol Pashinyan's Speech at Konrad Adenauer Foundation
10:11 • 02.02.19
German Chancellor Merkel Welcomes Armenian Premier at Federal Residence in Berlin
14:21 • 01.02.19
Galaxy F: Samsung Foldable Phone Official Video Leaked
17:43 • 31.01.19
Armenian Prime Minister's Speech at Technical University of Cologne
16:29 • 31.01.19
LA Police Release Footage of Armenian School Hate Crime
10:02 • 30.01.19
EU Commissioner for Human Rights Issues Report in Armenia
09:37 • 30.01.19
We are Looking Forward to Closer Cooperation with Our EU Partners - Armenian President to Commissioner Johannes Hahn
17:46 • 24.01.19
It's Time for Armenia to 'Transform Political Revolution to Economic One', Pashinyan tells Euronews
09:57 • 24.01.19
Armenia to Create New Economic Model to Promote Micro-Businesses' Development, Pashinyan says in Davos
09:13 • 23.01.19
Pashinyan, Aliyev Discuss Situation over Karabakh in Davos
09:48 • 22.01.19
Armenian Prime Minister Nikol Pashinyan Meets with Swiss Businessmen in Zurich
10:02 • 17.01.19
Armenian President Delivers Keynote Speech at Abu Dhabi Sustainability Summit
09:33 • 27.12.18
Firefighters Revisit Scene of Armenia's Earthquake in 1988
10:20 • 24.12.18
Armenian-Style Revolution Implies Also Generational Change in Thinking, President Tells Indian TV Channel
16:57 • 12.12.18
Pashinyan will Face Real Challenges Amid Economic Transformations in Armenia– Ruben Vardanyan's interview with DW
11:25 • 06.12.18
Lynne Tracy: We Acknowledge Historical Facts but Support President's Policies on 1915 Events
16:15 • 23.11.18
Women and Youth are Stakeholders in Building Security - Zohrab Mnatsakanyan's Speech at World Forum for Democracy
12:38 • 10.11.18
First Armenian Military Robot Tested
10:06 • 23.10.18
Serj Tankian Warns of Hazards of Exploiting Amulsar Mine
15:42 • 19.10.18
Turkish Violin Virtuoso Dedicates Piece of Komitas Music to Ara Guler's Memory
11:46 • 11.10.18
Samvel Farmanyan's Speech in PACE
14:43 • 25.09.18
iPhone Xs & Xs Max Fail Resistivity Test
13:18 • 15.09.18
Slavik Hayrapetyan at US International Skating Classic 2018
exclusive