Premier calls for 'stepping up relations' with Armenian Diaspora  
15:54 • 12.02.19
Prime Minister Nikol Pashinyan has called for strong government efforts to bolster the ties with Diaspora communities, saying that his cabinet's move to close down the Ministry of Diaspora (vesting its functions in a high-commissioner) was part of the proposed measures to revise the cooperation frameworks.
In a parliament address introducing the new government's program, the premier also strssed the urgent need to map out the Diaspora's potential ''to make the partnership more effective''.
"While making changes in the government structure, we considered not only the physical structure per se but also – as you are probably aware – the functional changes. We believe that every single [government] agency in Armenia must narrow down its role exercising only one function. This is one of the reasons we decided that the Republic of Armenia should not have a diaspora ministry.
''The Ministry of Diaspra exercised functions which were often fulfilled by other ministries. Instead, certain other functions – supposed to be vital in terms of our relations with the Diaspora – were never actually implemented. My message is that the government isn't inclined to have a ministry of diaspora in the cabinet structure. Instead, we will have a chief commissioner on diaspora affairs in the Staff of the Prime Minister of Armenia - to pursue the Diaspora-related policies, as well as coordinate all the ministries' work in the relationship with the Diaspora,'' he added.
Pashinyan said that the government has two outlined major priorities on the Armenia-Diaspora agenda. ''The first deals with mapping out the diaspora's potential. We do not know to date what potentials the diaspora has in each specific country and what the estimated influence is. The system is not sufficiently organized,'' he said, noting that the program has devoted a separate chapter to measures towards creating a pan-Aremnian network.
''We will have a system encompassing everyday practicable information providing updates on our pitential in each diaspora community, and the government mechanisms to develop cooperation using that potential for achieving a higher-level economic, political and security [guarantees] in Armenia,'' he said, highlighting the government's strong commitment to upgrade the collaboration with each community.
As the second key objective, the premier emphasized the need to create a single organization or format facilitating the relations. ''We must be able to design a concrete address to know our specific addressees in the dialogue with the Diaspora. Upon initiating a discussion every time, each segment of the diaspora feels isolated in a way, thinking that the government has not considered that specific issue with them. We all understand that this is going to be a challenge in the light of the numerous controversies,'' Pashinyan added.
Amalya Arakelyan
Videos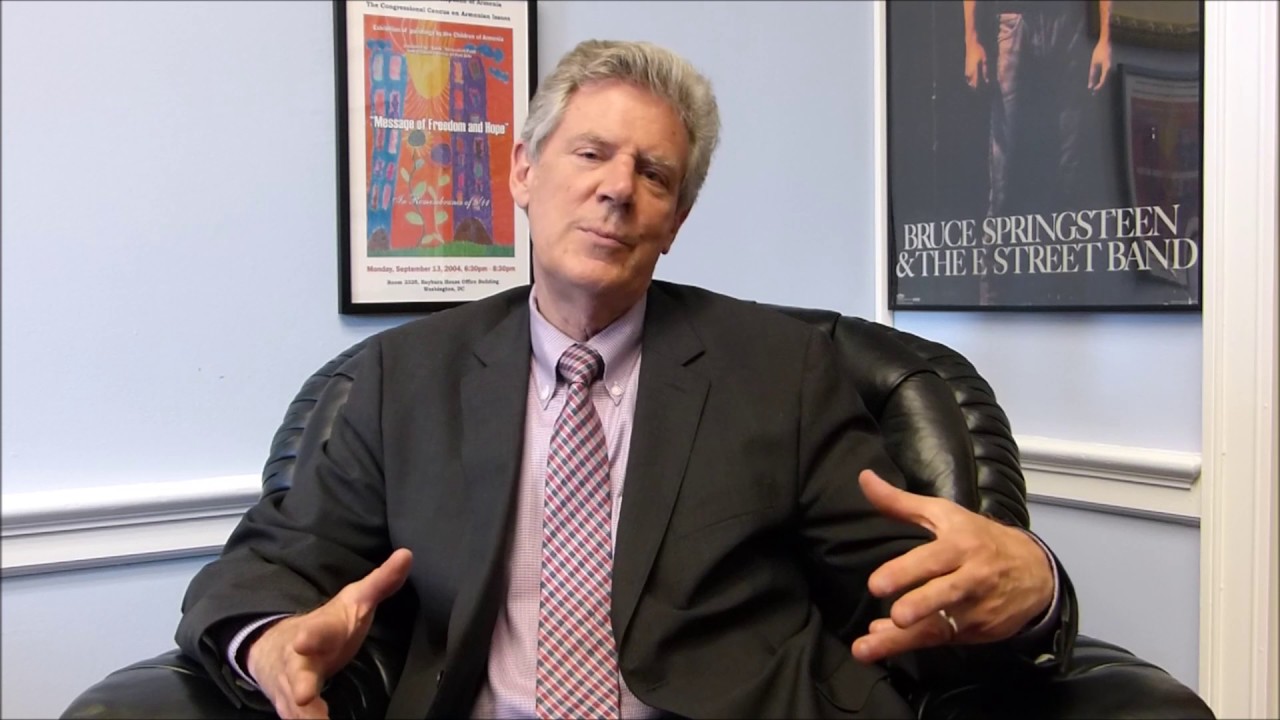 10:09 • 21.06.19
US Representative Frank Pallone Introduces Resolution Praising the US-Armenia 'Strategic Partnership'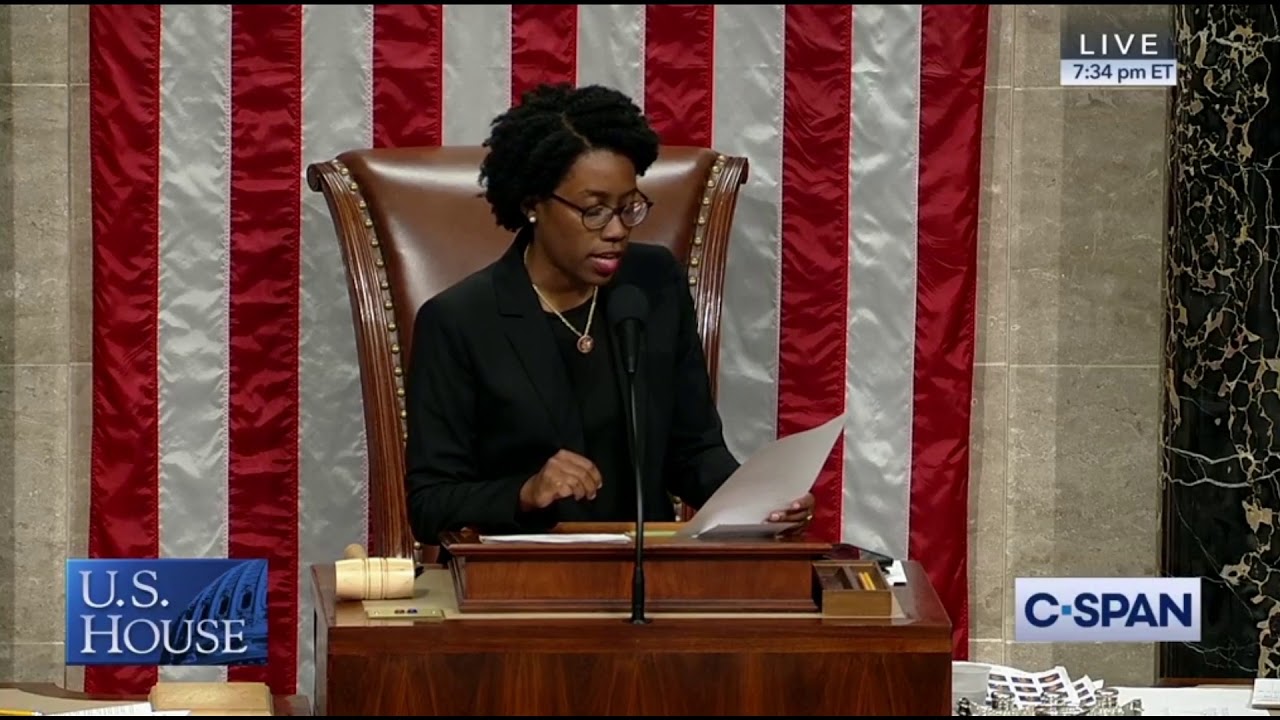 11:03 • 19.06.19
US House Passes Jackie Speier Amendment Appropriating Additional $40 Million for Armenia
09:26 • 14.06.19
Congressional Armenian Caucus Co-Chair Rallies Support for Additional $40 Million Appropriation for Armenia
10:16 • 13.06.19
US Congressman Frank Pallone Calls for Removal of Barriers to US-Artsakh Dialogue
14:15 • 25.05.19
Kim Kardashian makes brief cameo in Paris Hilton music video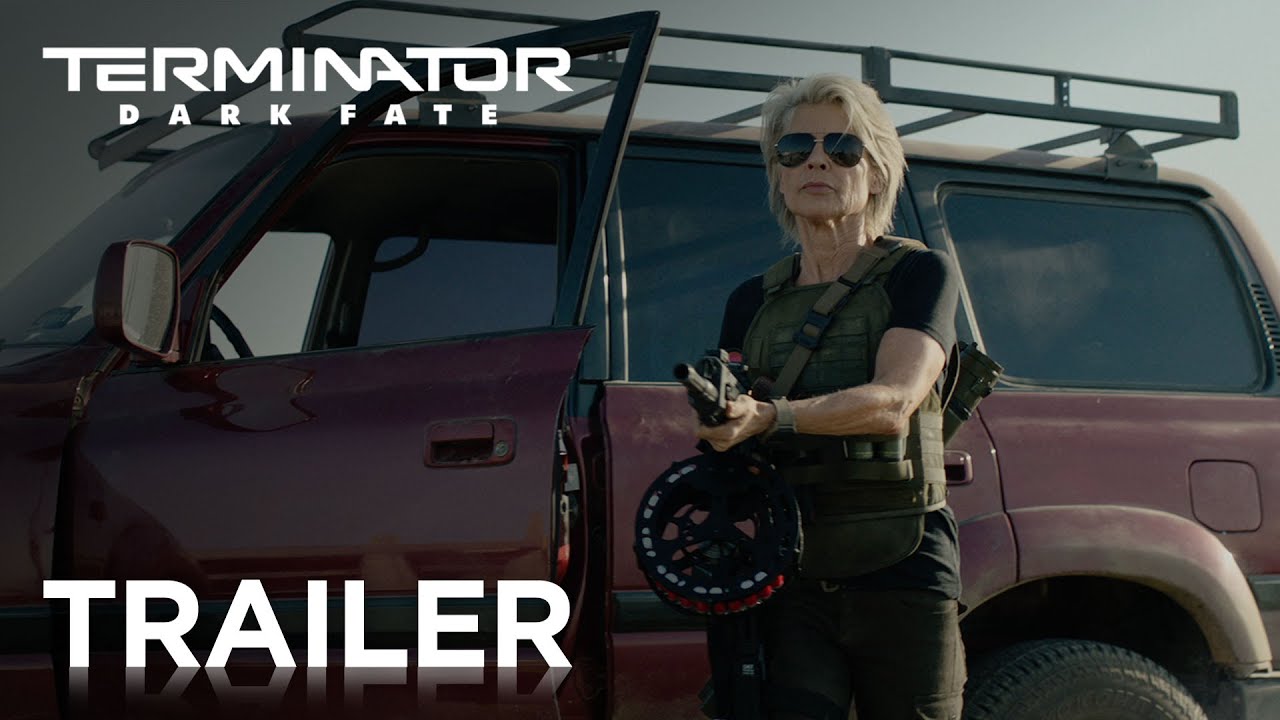 14:28 • 24.05.19
Terminator Dark Fate Official Trailer #1 Released
09:09 • 14.05.19
Nikol Pashinyan Attends Dinner Dedicated to 10th Anniversary of Eastern Partnership Program
13:49 • 10.05.19
Armenian Prime Minister Heads to Work Riding Bicycle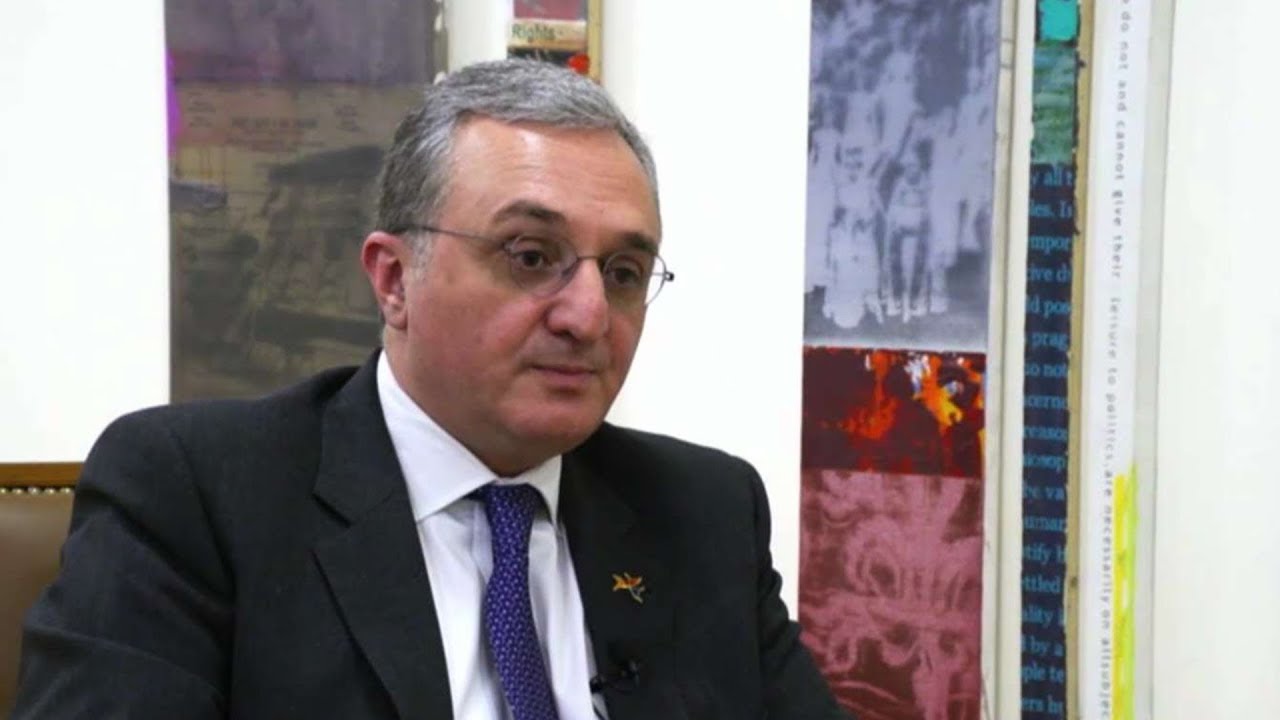 11:06 • 04.05.19
What is Arms Trade for Israel is a Weapon of Death for Our People, Foreign Minister Tells Israeli TV Channel
13:38 • 30.04.19
Armenian Prime Minister Greets EAEU Representatives for Official Meeting in Yerevan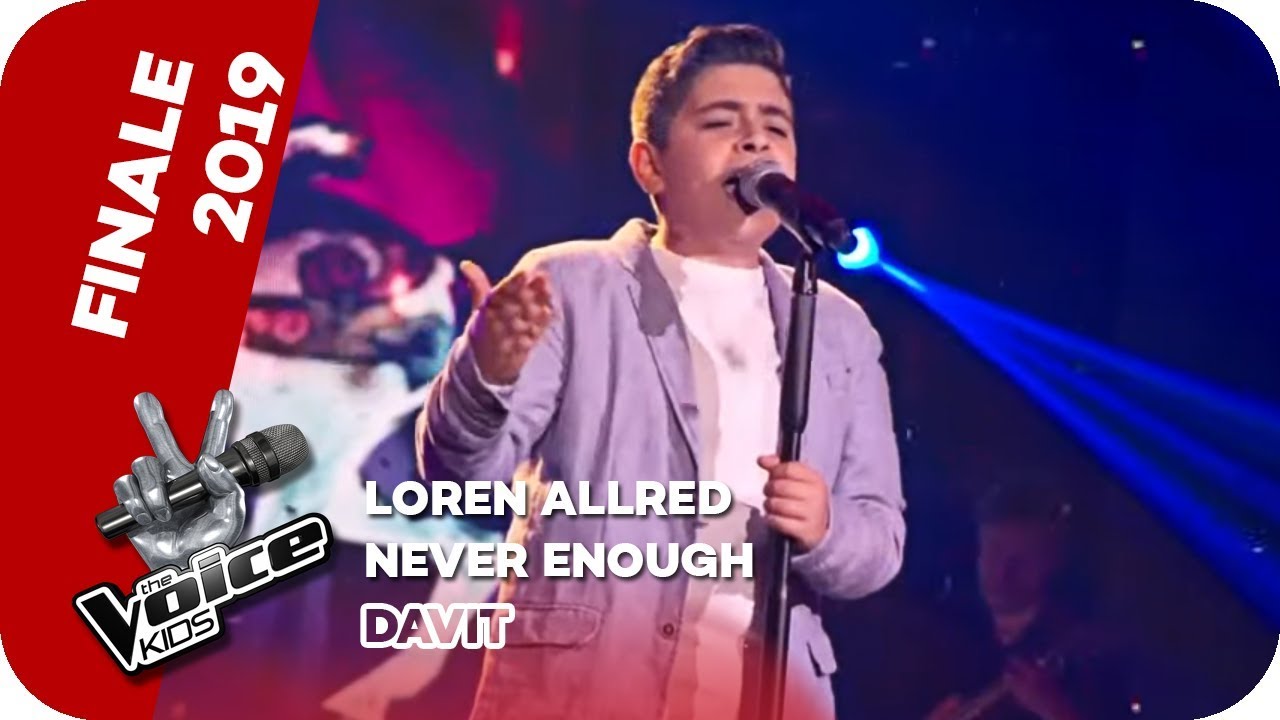 14:30 • 26.04.19
The Voice Kids 2019: Young Armenian Participant Leaves Jury Stunned in Germany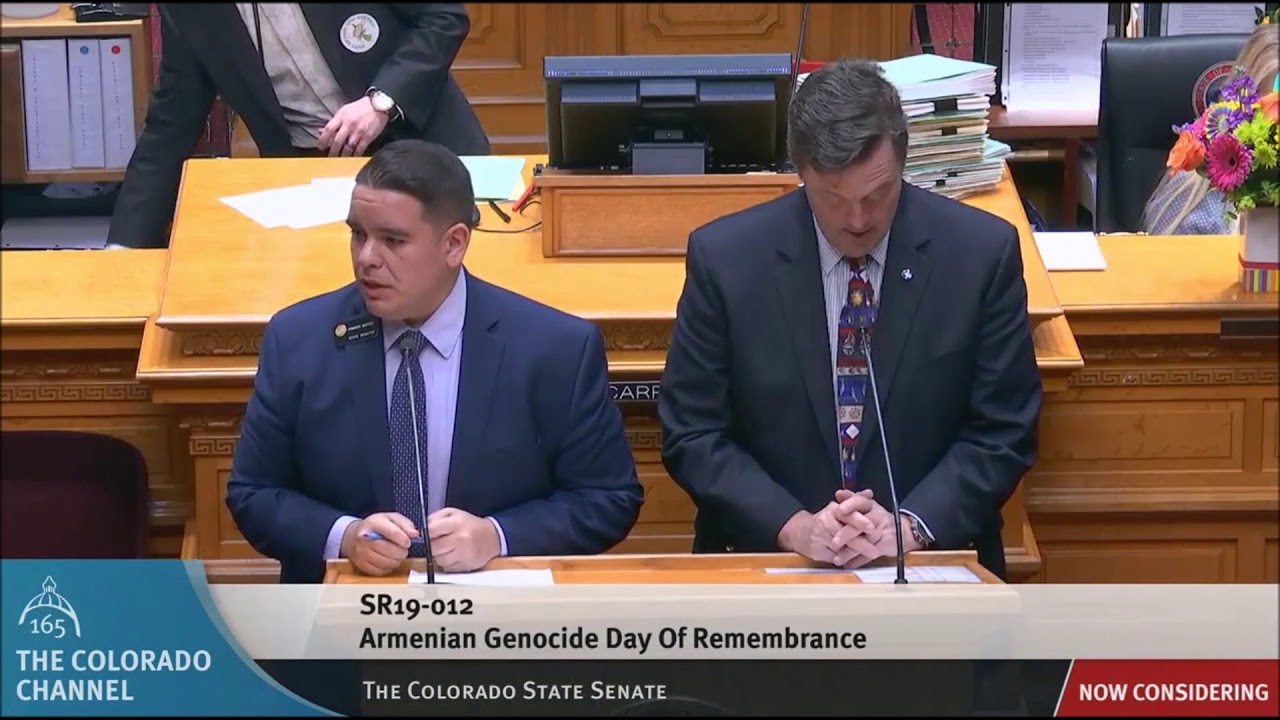 09:39 • 25.04.19
Colorado Recognizes Artsakh, Honors Genocide Victims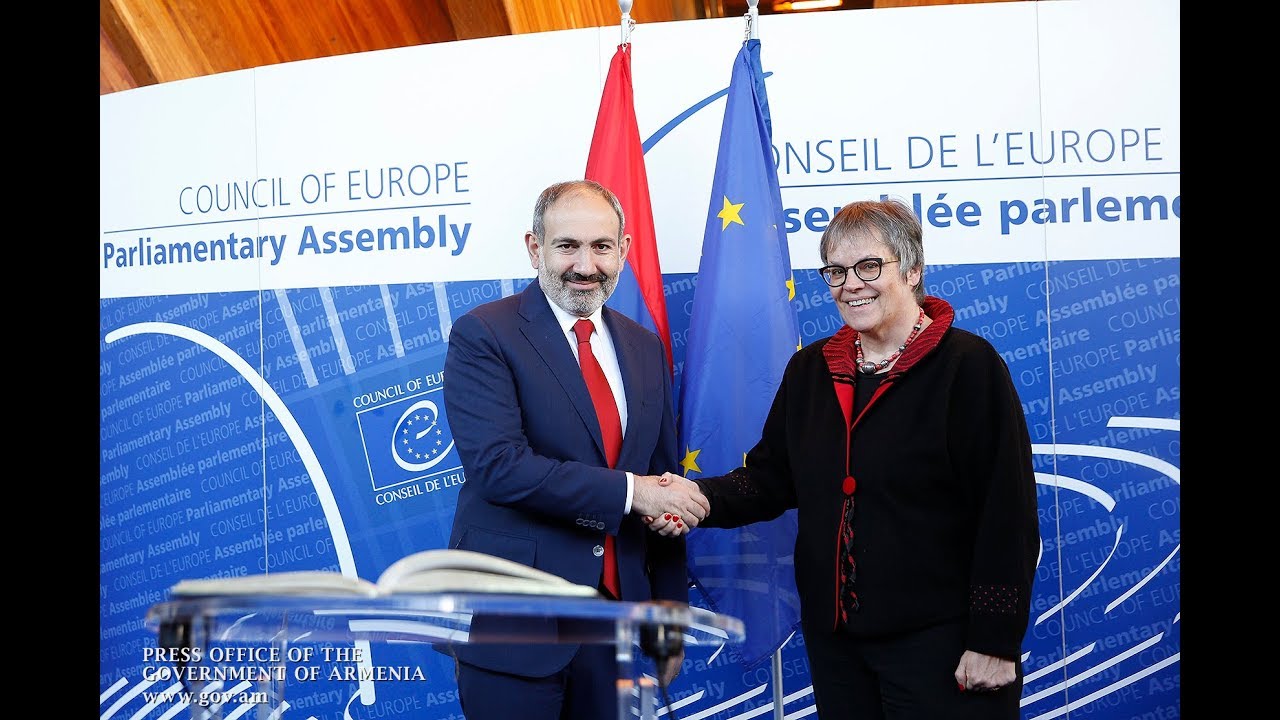 14:58 • 11.04.19
Nikol Pashinyan meets with PACE President Liliane Maury in Strasbourg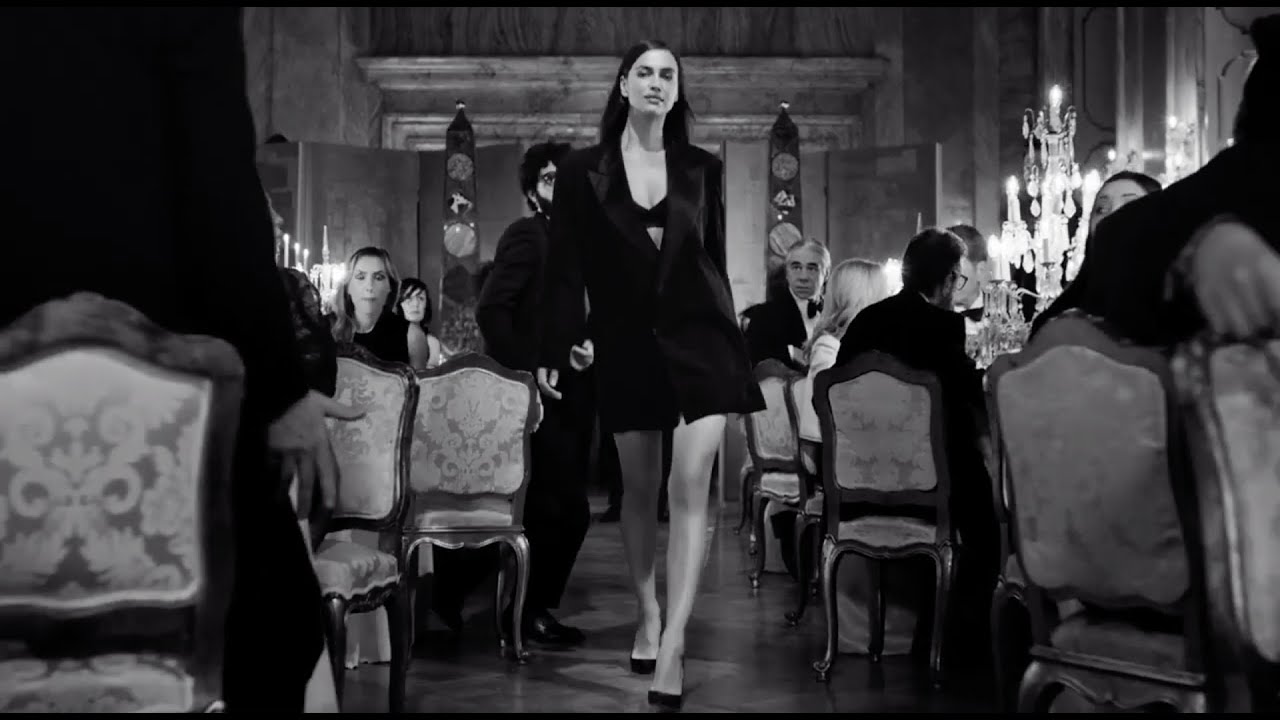 18:32 • 09.04.19
Scandal A Paris: New Jean Paul Gaultier Perfume Ad Features Irina Shayk Walking Under Rhythms of Khachaturian's Waltz
15:58 • 09.04.19
US Ambassador Praises Democratic Changes in Armenia Since April 2018
10:46 • 27.03.19
US Congressman Frank Pallone Calls for Lifting Travel Restrictions on Artsakh
15:01 • 16.03.19
The Voice: Armenian 'Freddie Mercury' Stuns Jury at Youth Singing Contest in Russia
10:20 • 09.03.19
Armenia Will Not Be Authoritarian, Prime Minister Tells Euronews
10:42 • 06.03.19
European Commission President Jan-Claude Juncker Holds Press Conference with Nikol Pashinyhan
18:16 • 05.03.19
EU's Donald Tusk Praises Armenian Prime Ministers Resolve to 'Bring About Democratic Reforms'
15:08 • 05.03.19
Armenian President Hosts Financial Times' Innovation Editor John Thornhill
12:08 • 05.03.19
Armenian Prime Minister Responds to Members of European Parliament's Committee on Foreign Affairs
15:40 • 28.02.19
Nikol Pashinyan Visits Mosque, Ali Qapu Palace in Isfahan
12:06 • 28.02.19
Iranian-Armenians Give Warm Welcome to Armenian Prime Minister
09:33 • 21.02.19
Unpacked 2019: Samsung Reveals Second Generation Galaxy Buds
12:34 • 20.02.19
Egypt President Takes 'First Step' in Recognizing Armenian Genocide
11:51 • 18.02.19
Armenian President Conducts Brief Talks with Joe Biden in Munich
10:56 • 16.02.19
President Armen Sarkissian's Speech at University of Heidelberg
11:12 • 02.02.19
Prime Minister Nikol Pashinyan's Speech at Konrad Adenauer Foundation
10:11 • 02.02.19
German Chancellor Merkel Welcomes Armenian Premier at Federal Residence in Berlin
14:21 • 01.02.19
Galaxy F: Samsung Foldable Phone Official Video Leaked
17:43 • 31.01.19
Armenian Prime Minister's Speech at Technical University of Cologne
16:29 • 31.01.19
LA Police Release Footage of Armenian School Hate Crime
10:02 • 30.01.19
EU Commissioner for Human Rights Issues Report in Armenia
09:37 • 30.01.19
We are Looking Forward to Closer Cooperation with Our EU Partners - Armenian President to Commissioner Johannes Hahn
17:46 • 24.01.19
It's Time for Armenia to 'Transform Political Revolution to Economic One', Pashinyan tells Euronews
09:57 • 24.01.19
Armenia to Create New Economic Model to Promote Micro-Businesses' Development, Pashinyan says in Davos
09:13 • 23.01.19
Pashinyan, Aliyev Discuss Situation over Karabakh in Davos
09:48 • 22.01.19
Armenian Prime Minister Nikol Pashinyan Meets with Swiss Businessmen in Zurich
10:02 • 17.01.19
Armenian President Delivers Keynote Speech at Abu Dhabi Sustainability Summit
exclusive