Antisemitism rising sharply across Europe, latest figures suggest
09:59 • 15.02.19
Antisemitism is rising sharply across Europe, experts have said, as France reported a 74% increase in the number of offences against Jews last year and Germany said the number of violent antisemitic attacks had surged by more than 60%, The Guardian reports.
The figures confirm the results of three recent Europe-wide surveys showing Jewish people feel at greater risk, and are experiencing markedly more aggression, amid a generalised increase in racist hate speech and violence in a significantly coarser, more polarised political environment.
France's interior ministry said this week that recorded incidents of antisemitism rose to 541 last year from 311 in 2017, while the German government said offences motivated by hatred of Jews hit a 10-year high of 1,646 in 2018. Physical attacks rose from 37 to 62, leaving 43 people needing medical treatment.
The French president, Emmanuel Macron, denounced the trend as "unacceptable", telling ministers that antisemitism in France was "a repudiation of the Republic and its values". Petra Pau, an MP for Germany's Die Linke party, said more and more people felt free to "deny the Holocaust and engage in antisemitic agitation".
In the largest ever survey of Jewish antisemitism opinion, addressing more than 16,000 Jewish people in 12 European countries, the EU's Fundamental Rights Agency said at the end of last year that antisemitic hate speech, harassment and an increasing fear of being recognised as Jewish were becoming the new normal.
"Decades after the Holocaust, shocking and mounting levels of antisemitism continue to plague the EU," the FRA director, Michael O'Flaherty, said. "Jewish people have a right to live freely, without hate and without fear for their safety."
The report found 90% of respondents felt antisemitism was growing in their country and 30% had been harassed. Over a third avoided going to Jewish events or sites because of safety fears, while the same proportion had considered emigrating. Nearly 80% no longer reported minor incidents because they thought "nothing would change".
A 28-nation EU Eurobarometer poll released last month revealed a widening gulf between public perceptions of antisemitism and those of the Jewish community: while 89% of Jewish people polled said antisemitism had "significantly increased" over the past five years, only 36% of the general public felt it had.
Another major recent survey of public attitudes for CNN found more than a fifth of the 7,000 people polled in seven countries believed Jewish people have too much influence in finance and politics, while 34% felt they knew little or nothing about the Holocaust – even if 32% still thought Jews exploited it to "advance their position".
Videos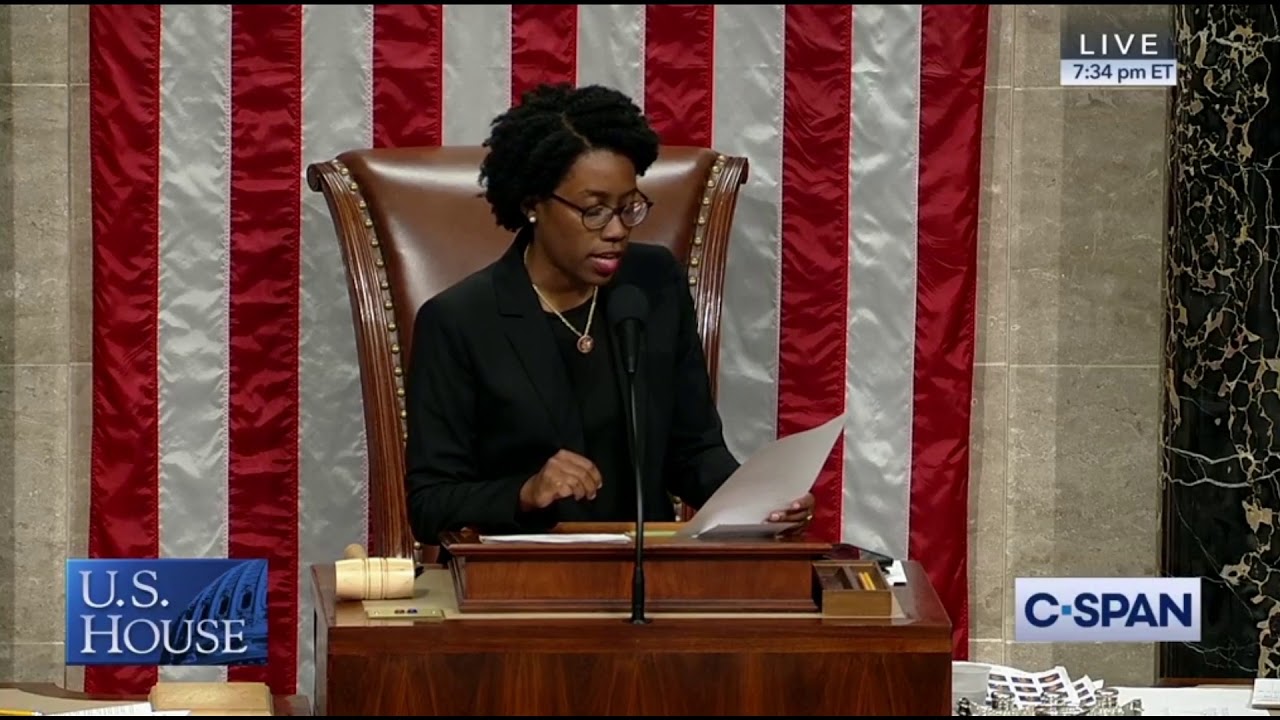 11:03 • 19.06.19
US House Passes Jackie Speier Amendment Appropriating Additional $40 Million for Armenia
09:26 • 14.06.19
Congressional Armenian Caucus Co-Chair Rallies Support for Additional $40 Million Appropriation for Armenia
10:16 • 13.06.19
US Congressman Frank Pallone Calls for Removal of Barriers to US-Artsakh Dialogue
14:15 • 25.05.19
Kim Kardashian makes brief cameo in Paris Hilton music video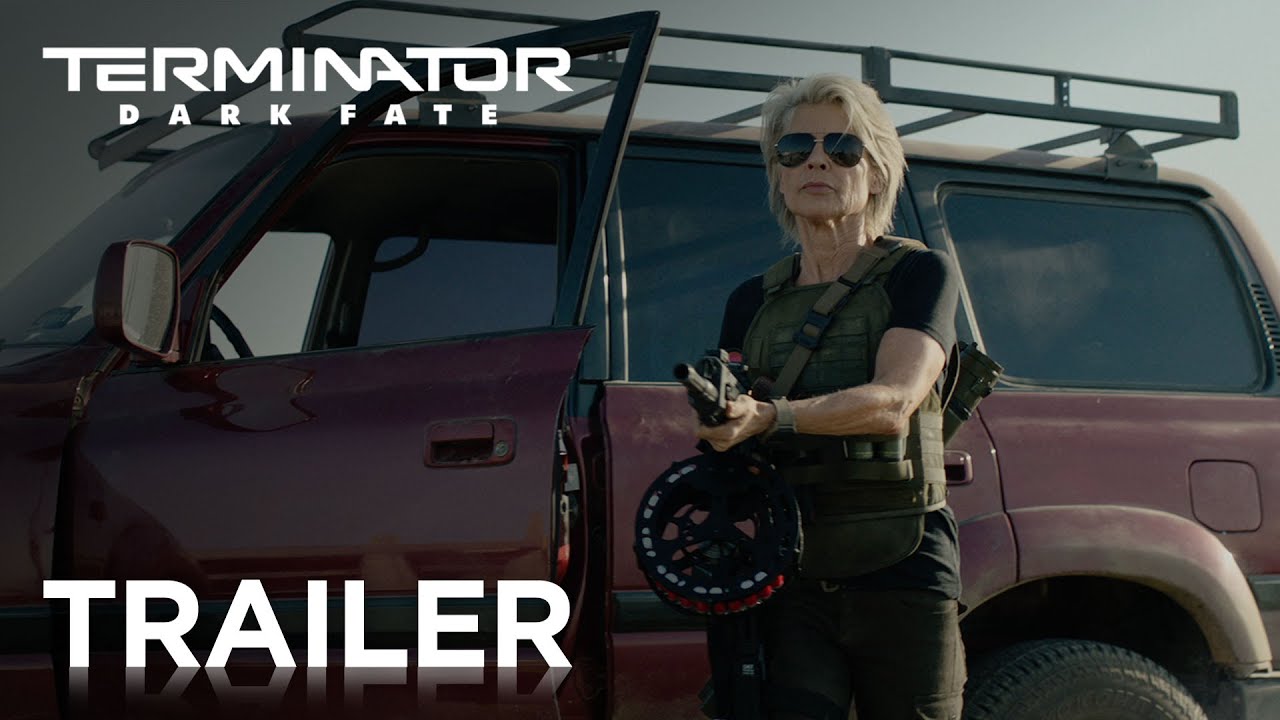 14:28 • 24.05.19
Terminator Dark Fate Official Trailer #1 Released
09:09 • 14.05.19
Nikol Pashinyan Attends Dinner Dedicated to 10th Anniversary of Eastern Partnership Program
13:49 • 10.05.19
Armenian Prime Minister Heads to Work Riding Bicycle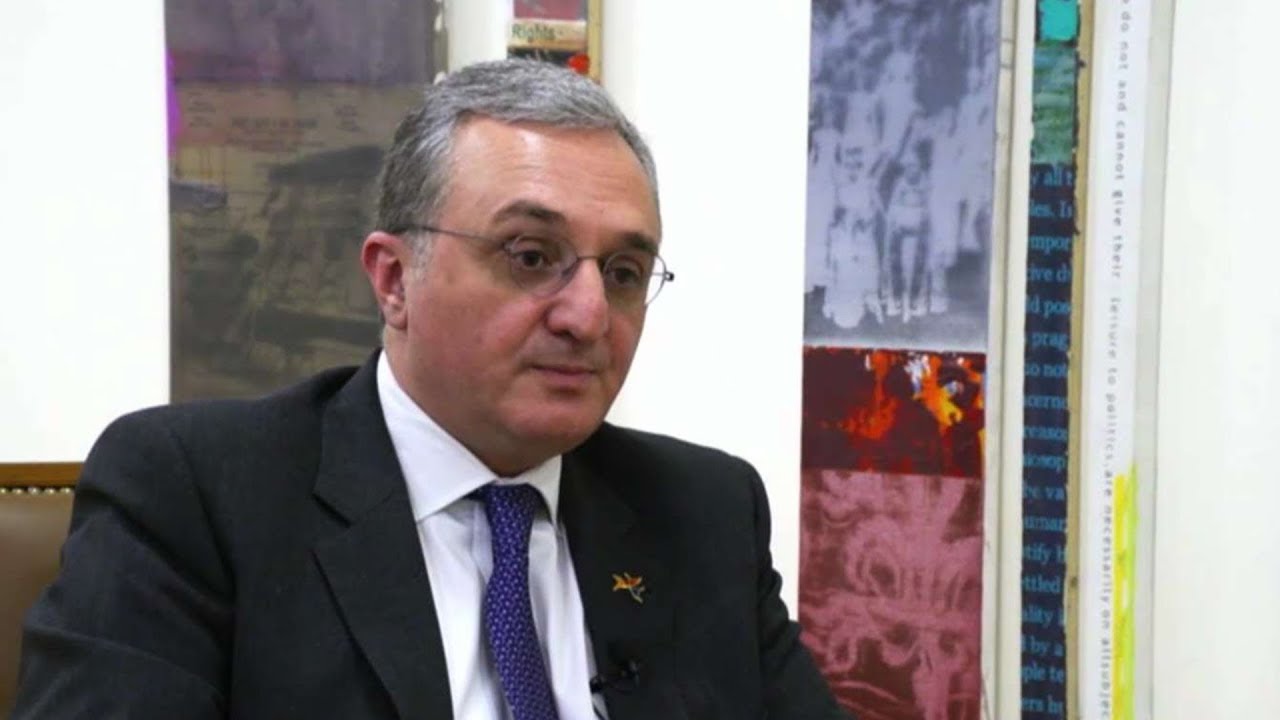 11:06 • 04.05.19
What is Arms Trade for Israel is a Weapon of Death for Our People, Foreign Minister Tells Israeli TV Channel
13:38 • 30.04.19
Armenian Prime Minister Greets EAEU Representatives for Official Meeting in Yerevan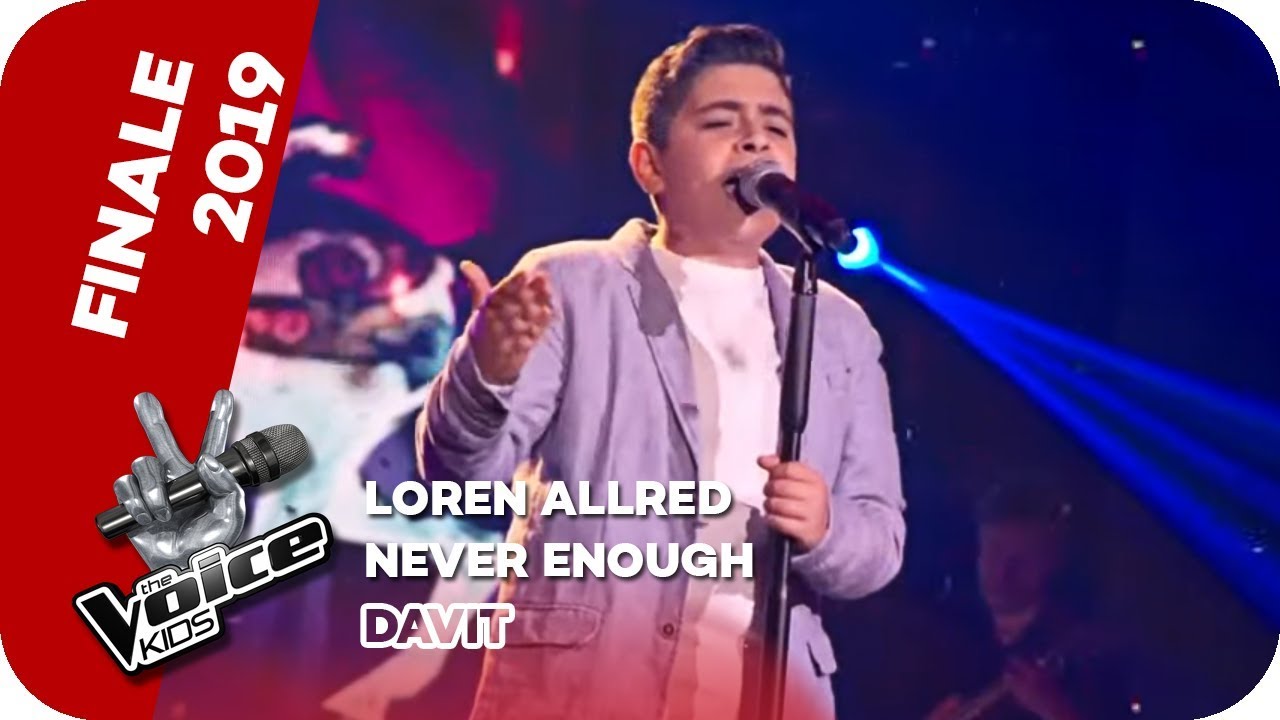 14:30 • 26.04.19
The Voice Kids 2019: Young Armenian Participant Leaves Jury Stunned in Germany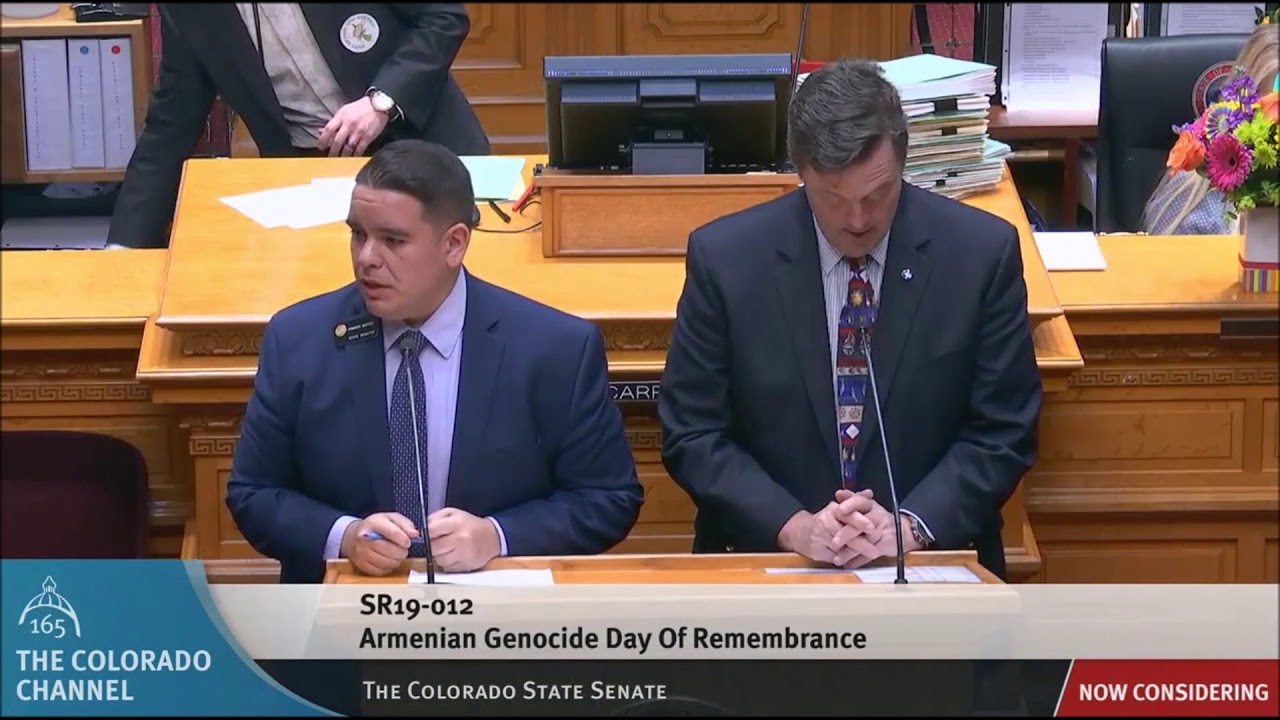 09:39 • 25.04.19
Colorado Recognizes Artsakh, Honors Genocide Victims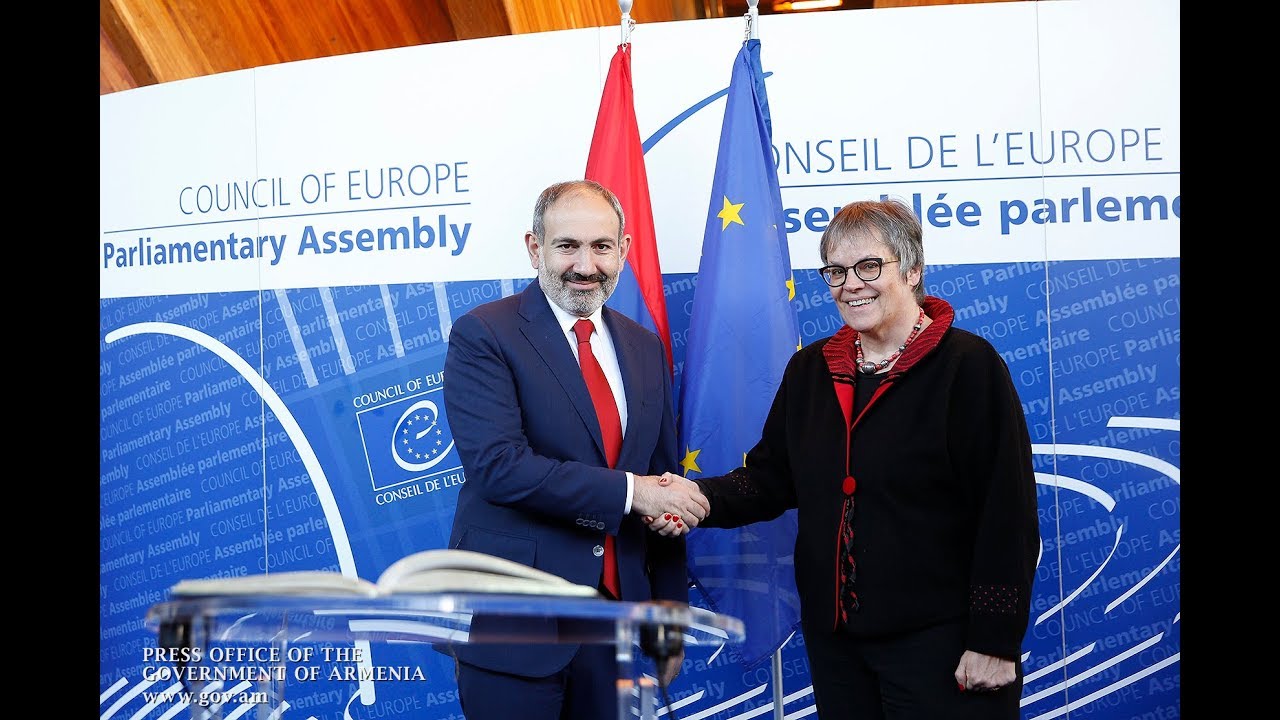 14:58 • 11.04.19
Nikol Pashinyan meets with PACE President Liliane Maury in Strasbourg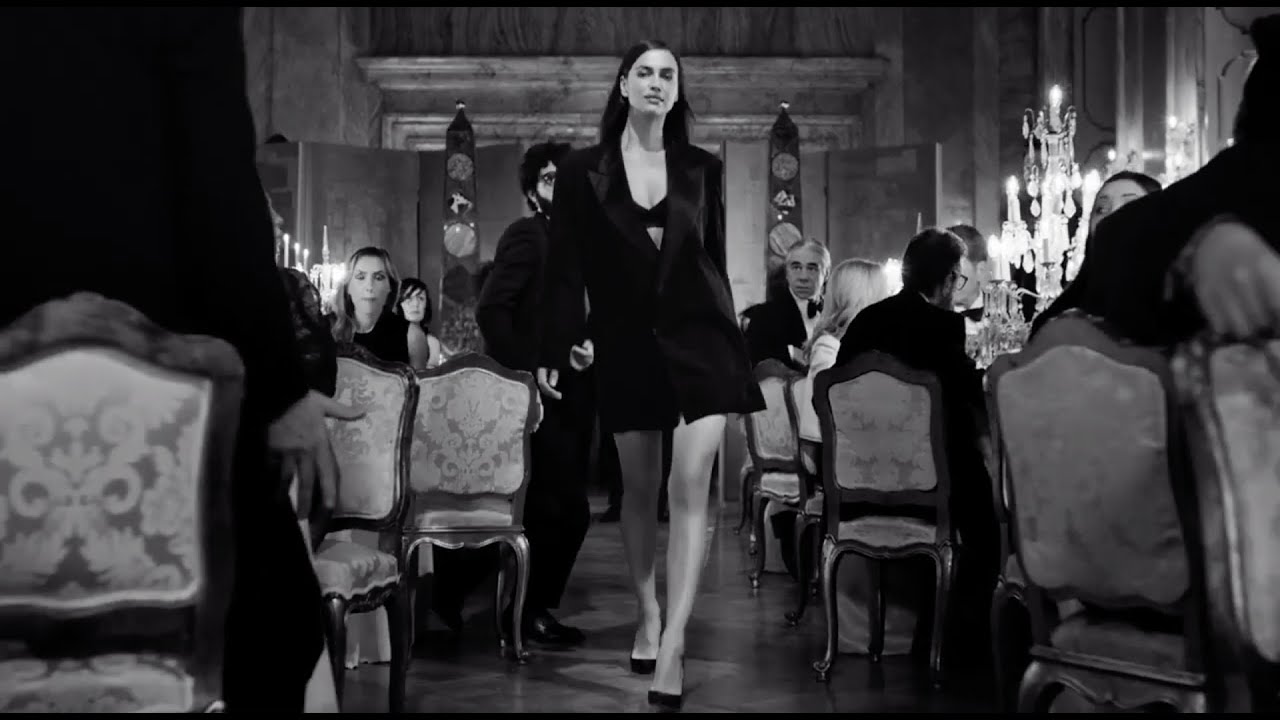 18:32 • 09.04.19
Scandal A Paris: New Jean Paul Gaultier Perfume Ad Features Irina Shayk Walking Under Rhythms of Khachaturian's Waltz
15:58 • 09.04.19
US Ambassador Praises Democratic Changes in Armenia Since April 2018
10:46 • 27.03.19
US Congressman Frank Pallone Calls for Lifting Travel Restrictions on Artsakh
15:01 • 16.03.19
The Voice: Armenian 'Freddie Mercury' Stuns Jury at Youth Singing Contest in Russia
10:20 • 09.03.19
Armenia Will Not Be Authoritarian, Prime Minister Tells Euronews
10:42 • 06.03.19
European Commission President Jan-Claude Juncker Holds Press Conference with Nikol Pashinyhan
18:16 • 05.03.19
EU's Donald Tusk Praises Armenian Prime Ministers Resolve to 'Bring About Democratic Reforms'
15:08 • 05.03.19
Armenian President Hosts Financial Times' Innovation Editor John Thornhill
12:08 • 05.03.19
Armenian Prime Minister Responds to Members of European Parliament's Committee on Foreign Affairs
15:40 • 28.02.19
Nikol Pashinyan Visits Mosque, Ali Qapu Palace in Isfahan
12:06 • 28.02.19
Iranian-Armenians Give Warm Welcome to Armenian Prime Minister
09:33 • 21.02.19
Unpacked 2019: Samsung Reveals Second Generation Galaxy Buds
12:34 • 20.02.19
Egypt President Takes 'First Step' in Recognizing Armenian Genocide
11:51 • 18.02.19
Armenian President Conducts Brief Talks with Joe Biden in Munich
10:56 • 16.02.19
President Armen Sarkissian's Speech at University of Heidelberg
11:12 • 02.02.19
Prime Minister Nikol Pashinyan's Speech at Konrad Adenauer Foundation
10:11 • 02.02.19
German Chancellor Merkel Welcomes Armenian Premier at Federal Residence in Berlin
14:21 • 01.02.19
Galaxy F: Samsung Foldable Phone Official Video Leaked
17:43 • 31.01.19
Armenian Prime Minister's Speech at Technical University of Cologne
16:29 • 31.01.19
LA Police Release Footage of Armenian School Hate Crime
10:02 • 30.01.19
EU Commissioner for Human Rights Issues Report in Armenia
09:37 • 30.01.19
We are Looking Forward to Closer Cooperation with Our EU Partners - Armenian President to Commissioner Johannes Hahn
17:46 • 24.01.19
It's Time for Armenia to 'Transform Political Revolution to Economic One', Pashinyan tells Euronews
09:57 • 24.01.19
Armenia to Create New Economic Model to Promote Micro-Businesses' Development, Pashinyan says in Davos
09:13 • 23.01.19
Pashinyan, Aliyev Discuss Situation over Karabakh in Davos
09:48 • 22.01.19
Armenian Prime Minister Nikol Pashinyan Meets with Swiss Businessmen in Zurich
10:02 • 17.01.19
Armenian President Delivers Keynote Speech at Abu Dhabi Sustainability Summit
09:33 • 27.12.18
Firefighters Revisit Scene of Armenia's Earthquake in 1988
exclusive