Freedom of press watchdogs join revolutionary team, 'unable to observe' real problems - analyst
14:10 • 13.06.19
In an interview with Tert.am, Aghasi Yenokyan, a political analyst currently leading the public group Media Defender, shared his concerns over the situation with freedom of press in Armenia, highlighting a strong element of bias and subjective attitude.
Mr Yenokyan, the organization Media Defender, which you currently lead, has been very often voicing concern over violations of freedom of speech, whereas media institutions and international organizations do not seem to follow suit. What's even more, they even record a certain progress. How would you evaluate the situation?
We and other organizations pursue different objectives, different methodologies and have different targets. First, many organizations dealing with freedom of the press develop legislation, tackling also such issues as violence against journalists and specific issues of the kind, whereas our mission is different. We follow the developments around the media in Armenia to raise our alarm upon observing even the slightest problems. I do understand very well that Armenia presently enjoys the minimum immunity in all the spheres, including also in freedom of speech. So if one fails to rapidly react to problems, those pronblems may become insurmountable indeed. The press very often finds itself in the authorities' target; therefore we feel obliged to raise our alarm upon observing even a potential danger.
Secondly, other organizations are very often responsible to those who finance them, whereas we consider that accountability to our society and journalistic community should be in the first place. We work in the daily regime, not just in the frameworks of certain reports. And this is actually why our reports and statements very often make headlines in the media.
And last but not least, many organizations dealing with freedom of press – those which were formerly part of the civil society – are now in the revolutionary team. And naturally, they are not able to observe such problems with freedom of speech on which they would normally raise alarm.
As regards the various assessments on the freedom of press, I would rather refrain from commenting upon the prime minister's statement that the press today enjoys a higher degree of freedom than ever before. I virtually expect any evaluation by the executive authorities to be always biased; moreover, it isn't desirable at all to make evaluations of the kind. As much as international reports are concerned, we, as a new organization, do not have a database compiled over the course of years to make our comparative analysis. On the other hand, international reports are compiled either by local experts or in consultation with them, relying on an international methodology. For these very reasons, I think, a high dosage of subjectivism is possible.
Mr Yenokyan, the Armenian Government recently introduced the edited version of the Venice Commission's report as an original document to our society. How do you treat the fact, and how do you think we need to overcome such problems with fresh efforts?
In general, any abridgment or rewording of reports - addressing either international meetings or statements by different countries and international organizations - poses really high risks. The Franco-Prussian War back in the 19th century - an era which by definition was far from being an information age – broke out virtually in the wake of a false telegram. We now very often eyewitness situations in which our partners try to mildly "amend" the one-sided information, which the Armenian leaders present in an attempt to raise knowledge about their meetings, and negotiations with other countries' partners.
The reasons are clear, on the one hand, given that the dominating concerns among the functionaries in New Armenia are centered around not losing their electorate and producing an impact upon the domestic audience. In our era, though, the kind of distorted information becomes instantly available to our international partners, who are not in the least happy to know that the Armenian government spreads false information about them. I think it is now time for Armenian leaders to learn that they are also international actors - apart from just [activists] conducting a demonstration.
As regards the the Venice Commission's edited report which was presented as an original, our group turned to international organizations and embassies in that connection, making appeals for working directly with the media without any government intervention.
We, in our turn, are ready to assist in the translation and dissemination of the such reports.
Videos
13:04 • 28.05.20
Armenia's Political Elite Celebtrates First Republic Anniversary in Sardarapat
14:13 • 15.05.20
3D Model of SARS-CoV-2 Virus at Atomic Resolution
13:25 • 09.05.20
Armenia's Political Leadership Marks 'Triple Victory Day' in Yerevan
16:29 • 04.05.20
Toyota Launches Karl Lagerfeld Limited-Edition SUV in Thailand
10:44 • 24.04.20
Armenia Commemorating 105th Anniversary of Genocide
12:31 • 23.04.20
Rep..Adam Schiff Discusses Genocide, US Aid to Armenia, Artsakh
09:22 • 23.04.20
Coronavirus: The World Has a Long Way to Go, Warns WHO Chief
15:33 • 21.04.20
Her Majesty, Queen Elizabeth II Celebrates Her 94th Birthday
13:59 • 18.04.20
Holy Fire at the Church of Sepulchre in Jerusalem
14:49 • 13.04.20
Andrea Bocelli Performs Eastern Sunday Concert From Italy's Duomo Di Milano
13:47 • 10.04.20
Kim Kardashian Does a Quarantine Makeup Tutorial With Kkw Beauty Products
16:59 • 08.04.20
Coronavirus Intensive Care: BBC's Special Coverage of London Hospital Where Doctors Fight to Save Lives
16:35 • 07.04.20
Seven-Year-Old Greek Piano Prodigy Pens 'Isolation Waltz'
12:35 • 27.03.20
World Coronavirus Update (Live)
23:27 • 16.03.20
Why Fighting Coronavirus Depends on You?
09:38 • 27.02.20
Kim Kardashian Spotted Throwing Punch at Sister Kourtney
10:53 • 22.02.20
Anna Turcotte: "Rooting Out Hatred toward Armenians Cannot Be Done By Brushing Aside History."
15:13 • 11.02.20
Virtual Reality 'Reunites' Korean Mother with Deceased 7-Year-Old Kid
09:35 • 23.01.20
Armenia is in a Unique Place to Act Like a Bridge Between Europe and Eurasia– Armen Sarkissian
16:03 • 21.01.20
US President Donald Trump Delivers Keynote Speech at Davos 2020
14:20 • 13.12.19
Pro-Armenian US Senators Issue Bipartisan Call on Genocide Recognition
09:49 • 12.12.19
I'm Not Going to Cease until We Do What is Morally Right - Menendez on Armenian Genocide
16:02 • 21.11.19
SpaceX Starship MK1 Explodes! At Boca Chica, Texas
10:10 • 08.11.19
Sen. Bob Menendez Calls for Passage of Armenian Genocide Resolution
16:07 • 30.10.19
Rep. Schiff on Recognizing the Armenian Genocide
11:03 • 26.10.19
Nagorno-Karabakh's Statuis and Security are Ultimate Priorities for Armenia, Mnatsakanyan Tells BBC
10:10 • 24.10.19
US Congressman Jim Costa Slams Turkey for Recent Actions and Urges Support of Armenian Genocide Recognition
16:12 • 18.10.19
LIVE: NASA Astronauts Spacewalk Outside the International Space Station
12:05 • 12.10.19
Reps. Speier and Chu Watch HALO De-Mining Demonstration in Artsakh
17:24 • 09.10.19
Armenian Prime Minister Hosts Kim Kardashian in Government
11:37 • 08.10.19
WCIT 2019: Kim Kardashian Addresses Participants of World's Biggest Technology Forum in Yerevan
13:12 • 30.09.19
World Leaders Attend Jacques Chirac's Funeral in Paris
10:58 • 26.09.19
Armenian Prime Minister Nikol Pashinyan Addresses General Debate at UN General Assembly's 74th Session
11:21 • 14.09.19
Serj Tankian, Creative Armenia Release '7 Notes Challenge' Compilation Album
10:35 • 09.08.19
Armenian Prime Minister Arrives in Kyrgyzstan on Working Visit
09:57 • 02.08.19
USAID Commits to Complete Artsakh De-Mining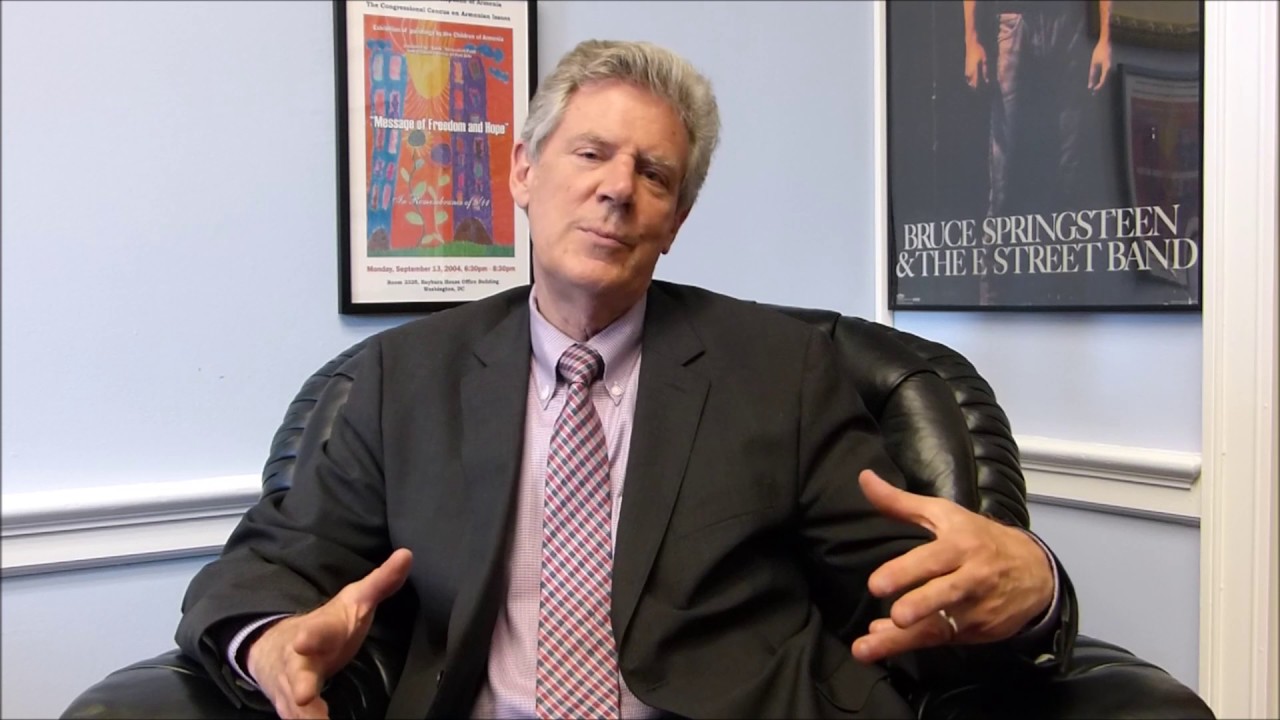 10:09 • 21.06.19
US Representative Frank Pallone Introduces Resolution Praising the US-Armenia 'Strategic Partnership'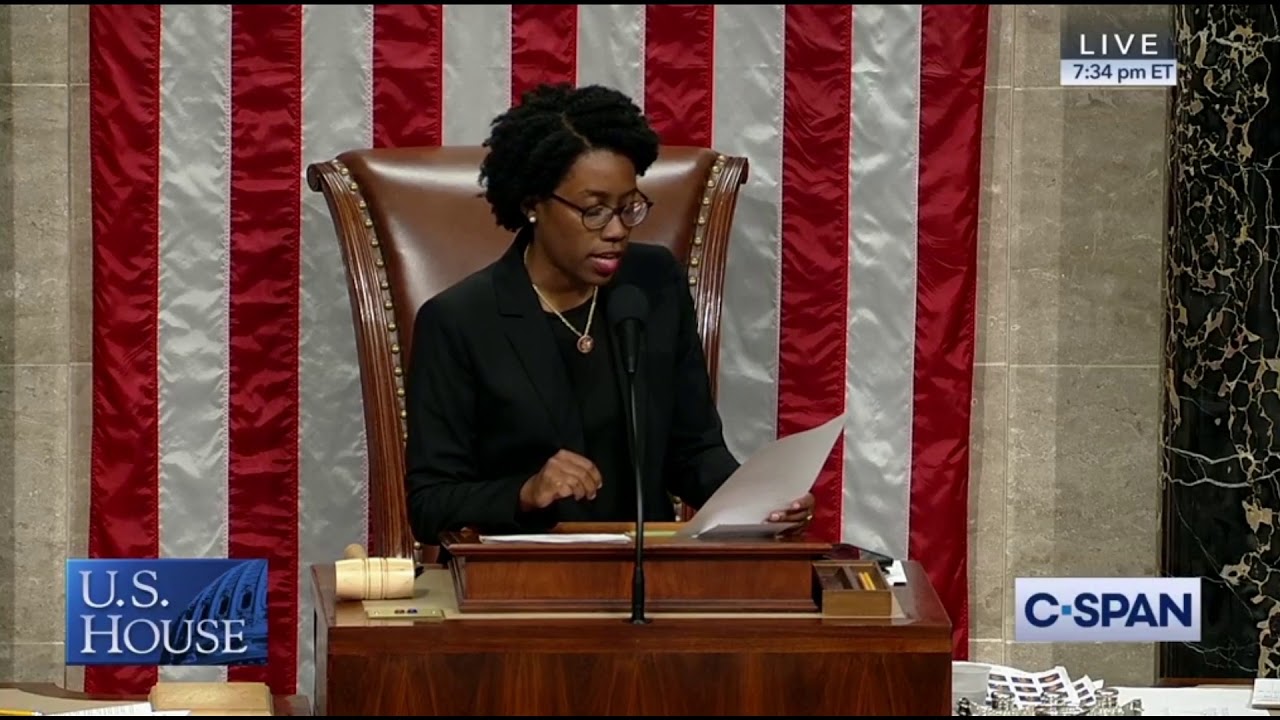 11:03 • 19.06.19
US House Passes Jackie Speier Amendment Appropriating Additional $40 Million for Armenia
09:26 • 14.06.19
Congressional Armenian Caucus Co-Chair Rallies Support for Additional $40 Million Appropriation for Armenia
10:16 • 13.06.19
US Congressman Frank Pallone Calls for Removal of Barriers to US-Artsakh Dialogue
Analysis