High-level US involvement in Karabakh talks would come 'if  parties are closer to a resolution' – Richard Giragosian
10:07 • 20.06.19
A high-level US engagement in the ongoing Armenian-Azerbaijani negotiations over Nagorno-Karabakh (Artsakh) will be practically ruled out unless the conflicting parties themselves are closer to a resolution, according to Richard Giragosian, the Director of the Yerevan-based Regional Studies Center (RSC).
In an interview with Tert.am, the expert commented upon the upcoming round of talks between Foreign Ministers Zohrab Mnatsakanyan and Elmar Mammadyarov, considering the meeting very significant despite the somewhat "low expectations".
The Armenian and Azerbaijani top diplomats are meeting in Washington later today to conduct negotiations under the umbrella of the OSCE Minsk Group.
Mnatsakanyan, who travelled to United States on Tuesday, yesterday had a meeting with the US, French and Russian co-chairs of the mission.
"The latest round of talks of the Karabakh (Artsakh) peace process was held today, 19 June, in Washington, between Foreign Ministers Zohrab Mnatsakanyan and Elmar Mammadyarov. Although expectations are rather low, the meeting is significant for two main reasons.
"First, the site of the meeting is important, as a chance for Washington to show that despite a long period of 'diplomatic neglect,' the US remains an active and equal co-chair of the OSCE's Minsk Group, despite the reality that both France and the United States have tended to follow Russia's lead in the diplomatic mediation effort.
"But there is no role for the US Secretary of State in this round of talks as such involvement at the highest level by Secretary of State Pompeo would only come if the negotiators were closer to a resolution, which is certainly not the case now. But the involvement of the US National Security Advisor John Bolton is confirmation of the Trump Administration's recent interest in adopting a more active involvement in the conflict, also as a factor related to US policy toward Iran as well as Russia," Giragosian explained.
Bolton shared his expectations of the upcoming meeting in his official Twitter microblog on Tuesday, describing it as a good opportunity "to encourage continued dialogue." He also expressed the United States' readiness to assist the parties in reaching peace.
Another factor that makes the meeting important, Giragosian said, is "the continuation of the diplomatic process, rather than the previous situation of Azerbaijan's preference for the threat of force."
"Yet the real test is to what degree the past promises and pledges can be fulfilled, including the implementation of the earlier joint statement reiterating the intention to strengthen the ceasefire regime and other confidence-building measures," he said.
The expert also highlighted the unfulfilled promises by Azerbaijan to abide by the commitment to strengthen the confidence building measures (CBMs). "First, the record of Azerbaijan's promises is matched by its history of failing to meet its obligations. Promise haves not been kept before and Baku has failed to fulfill its promises in recent years. This means that the international community needs to demand that Baku meet its expectations for CBMs. Second, such support for confidence-building measures should include all parties to the conflict, and Karabakh (Artsakh) needs to be present and represented. There is no other way to expect CBMs to work."
Giragosian also called for future steps towards widening the international audience to attract a more active civil society engagement in the process, increasing the chances of sharing information on the status of peace talks. Meantime he warned against imposing any position.
"The conflict can only be resolved by the parties themselves, and although international support and mediation is important and helpful, it is not the answer alone," he said.
Videos
13:04 • 28.05.20
Armenia's Political Elite Celebtrates First Republic Anniversary in Sardarapat
14:13 • 15.05.20
3D Model of SARS-CoV-2 Virus at Atomic Resolution
13:25 • 09.05.20
Armenia's Political Leadership Marks 'Triple Victory Day' in Yerevan
16:29 • 04.05.20
Toyota Launches Karl Lagerfeld Limited-Edition SUV in Thailand
10:44 • 24.04.20
Armenia Commemorating 105th Anniversary of Genocide
12:31 • 23.04.20
Rep..Adam Schiff Discusses Genocide, US Aid to Armenia, Artsakh
09:22 • 23.04.20
Coronavirus: The World Has a Long Way to Go, Warns WHO Chief
15:33 • 21.04.20
Her Majesty, Queen Elizabeth II Celebrates Her 94th Birthday
13:59 • 18.04.20
Holy Fire at the Church of Sepulchre in Jerusalem
14:49 • 13.04.20
Andrea Bocelli Performs Eastern Sunday Concert From Italy's Duomo Di Milano
13:47 • 10.04.20
Kim Kardashian Does a Quarantine Makeup Tutorial With Kkw Beauty Products
16:59 • 08.04.20
Coronavirus Intensive Care: BBC's Special Coverage of London Hospital Where Doctors Fight to Save Lives
16:35 • 07.04.20
Seven-Year-Old Greek Piano Prodigy Pens 'Isolation Waltz'
12:35 • 27.03.20
World Coronavirus Update (Live)
23:27 • 16.03.20
Why Fighting Coronavirus Depends on You?
09:38 • 27.02.20
Kim Kardashian Spotted Throwing Punch at Sister Kourtney
10:53 • 22.02.20
Anna Turcotte: "Rooting Out Hatred toward Armenians Cannot Be Done By Brushing Aside History."
15:13 • 11.02.20
Virtual Reality 'Reunites' Korean Mother with Deceased 7-Year-Old Kid
09:35 • 23.01.20
Armenia is in a Unique Place to Act Like a Bridge Between Europe and Eurasia– Armen Sarkissian
16:03 • 21.01.20
US President Donald Trump Delivers Keynote Speech at Davos 2020
14:20 • 13.12.19
Pro-Armenian US Senators Issue Bipartisan Call on Genocide Recognition
09:49 • 12.12.19
I'm Not Going to Cease until We Do What is Morally Right - Menendez on Armenian Genocide
16:02 • 21.11.19
SpaceX Starship MK1 Explodes! At Boca Chica, Texas
10:10 • 08.11.19
Sen. Bob Menendez Calls for Passage of Armenian Genocide Resolution
16:07 • 30.10.19
Rep. Schiff on Recognizing the Armenian Genocide
11:03 • 26.10.19
Nagorno-Karabakh's Statuis and Security are Ultimate Priorities for Armenia, Mnatsakanyan Tells BBC
10:10 • 24.10.19
US Congressman Jim Costa Slams Turkey for Recent Actions and Urges Support of Armenian Genocide Recognition
16:12 • 18.10.19
LIVE: NASA Astronauts Spacewalk Outside the International Space Station
12:05 • 12.10.19
Reps. Speier and Chu Watch HALO De-Mining Demonstration in Artsakh
17:24 • 09.10.19
Armenian Prime Minister Hosts Kim Kardashian in Government
11:37 • 08.10.19
WCIT 2019: Kim Kardashian Addresses Participants of World's Biggest Technology Forum in Yerevan
13:12 • 30.09.19
World Leaders Attend Jacques Chirac's Funeral in Paris
10:58 • 26.09.19
Armenian Prime Minister Nikol Pashinyan Addresses General Debate at UN General Assembly's 74th Session
11:21 • 14.09.19
Serj Tankian, Creative Armenia Release '7 Notes Challenge' Compilation Album
10:35 • 09.08.19
Armenian Prime Minister Arrives in Kyrgyzstan on Working Visit
09:57 • 02.08.19
USAID Commits to Complete Artsakh De-Mining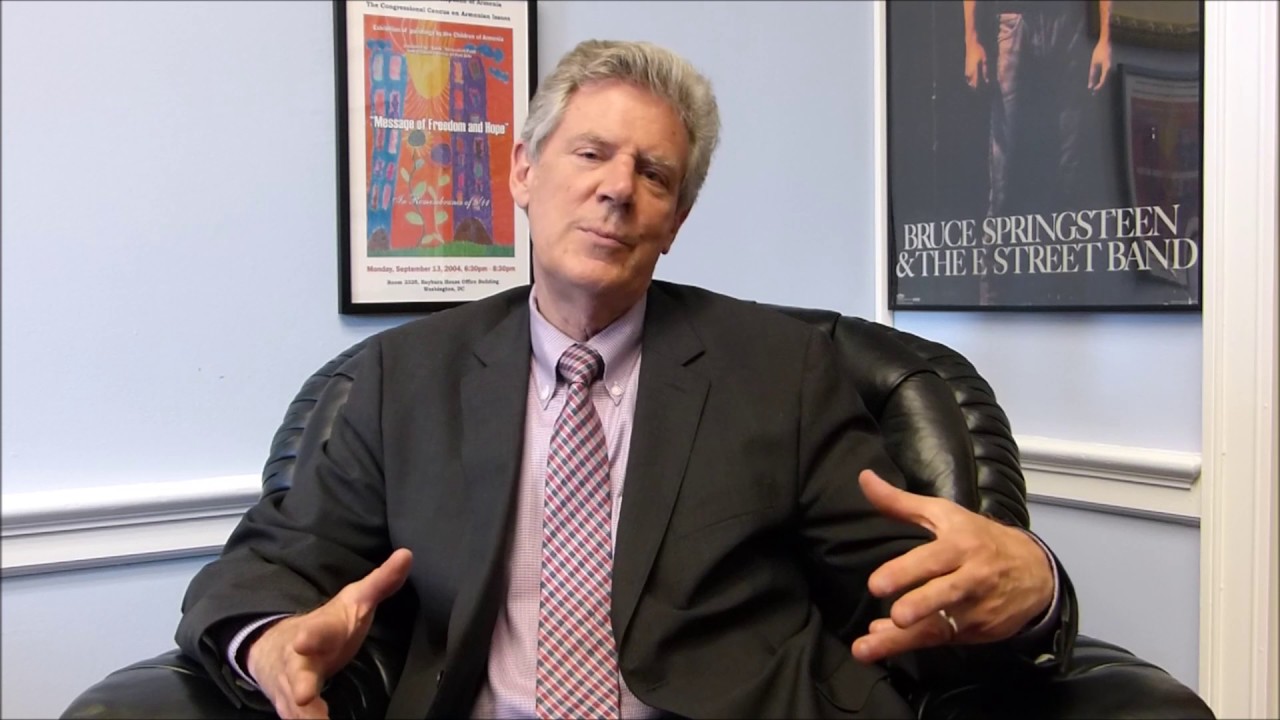 10:09 • 21.06.19
US Representative Frank Pallone Introduces Resolution Praising the US-Armenia 'Strategic Partnership'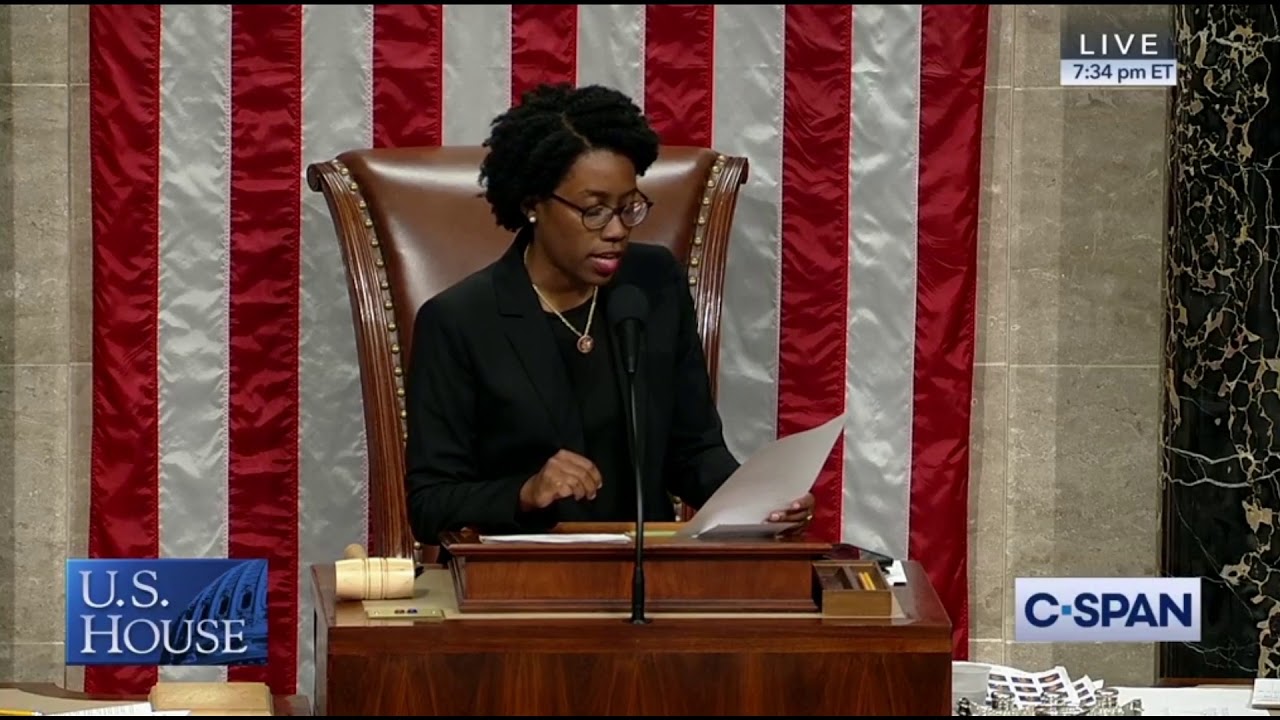 11:03 • 19.06.19
US House Passes Jackie Speier Amendment Appropriating Additional $40 Million for Armenia
09:26 • 14.06.19
Congressional Armenian Caucus Co-Chair Rallies Support for Additional $40 Million Appropriation for Armenia
10:16 • 13.06.19
US Congressman Frank Pallone Calls for Removal of Barriers to US-Artsakh Dialogue
Analysis