Marilyn Monroe's stunning former hideaway boasting nine bedrooms and 10 bathrooms goes on sale in LA's most exclusive neighborhood for $115 MILLION
12:04 • 11.07.19
A stunning mansion hailed as the most coveted property in Los Angeles has gone on sale - and it's yours for a tidy $115 million (£92.1m), Daily Mail reports.
The historic Owlwood Estate, which sits on 10 acres of land in the enclave of Holmby Hills, has been inhabited by some of Hollywood's most prominent figures since it was built in the 1930s.
The Italian Renaissance-style property, which neighbors Sunset Boulevard and the Los Angeles Country Club, was designed by architect Robert D. Farquhar, and regularly served as a secluded hideaway for screen legend Marilyn Monroe, who frequented it as a guest of her rumored lover, Joseph Schenck, the founder of 20th Century Fox.
In 2017, the home was used by host Jay-Z as the venue for the Grammy Awards brunch, which was attended by a host of Hollywood heavyweights, including Rihanna, Nick Jonas and DJ Khaled to name a few.
But the stunning nine bedroom home, which boasts ten bathrooms, as well as a guest house and staff quarters, is now looking for a new owner, reports Forbes.
Over the years the sprawling property has been inhabited by Hollywood royalty, including Schenck, who was also the first president of United Artists, as well as actor Tony Curtis, and Sonny and Cher.
During his time in the mansion, Schenck regularly entertained screen legend Marilyn, having first met her on a studio lot. Their close relationship, and her regular appearances at the sprawling mansion meant that rumors quickly spread about the two being lovers, however these were always denied by the starlet.
The home's lush location was selected by British entrepreneur Arthur Letts, who made his fortune in California by transforming a bankrupt dry goods store in LA into The Broadway department store.
He was the visionary behind Holmby Hills, though he died before he could realize his plan for the land.
The home was built by his widow, Florence Letts Quinn, and her subsequent husband, businessman Charles H. Quinn.
The 12,201 square foot Owlwood mansion became the biggest and most grand residence in the county.
It's furnished with regal marble fireplaces, crystal chandeliers, hand-carved mantles and 24-karat gold fixtures and fittings.
There is a basement room with a lift to all three floors - an alternative to the stunningly grand spiral staircase.
Videos
14:20 • 13.12.19
Pro-Armenian US Senators Issue Bipartisan Call on Genocide Recognition
09:49 • 12.12.19
I'm Not Going to Cease until We Do What is Morally Right - Menendez on Armenian Genocide
16:02 • 21.11.19
SpaceX Starship MK1 Explodes! At Boca Chica, Texas
10:10 • 08.11.19
Sen. Bob Menendez Calls for Passage of Armenian Genocide Resolution
16:07 • 30.10.19
Rep. Schiff on Recognizing the Armenian Genocide
11:03 • 26.10.19
Nagorno-Karabakh's Statuis and Security are Ultimate Priorities for Armenia, Mnatsakanyan Tells BBC
10:10 • 24.10.19
US Congressman Jim Costa Slams Turkey for Recent Actions and Urges Support of Armenian Genocide Recognition
16:12 • 18.10.19
LIVE: NASA Astronauts Spacewalk Outside the International Space Station
12:05 • 12.10.19
Reps. Speier and Chu Watch HALO De-Mining Demonstration in Artsakh
17:24 • 09.10.19
Armenian Prime Minister Hosts Kim Kardashian in Government
11:37 • 08.10.19
WCIT 2019: Kim Kardashian Addresses Participants of World's Biggest Technology Forum in Yerevan
13:12 • 30.09.19
World Leaders Attend Jacques Chirac's Funeral in Paris
10:58 • 26.09.19
Armenian Prime Minister Nikol Pashinyan Addresses General Debate at UN General Assembly's 74th Session
11:21 • 14.09.19
Serj Tankian, Creative Armenia Release '7 Notes Challenge' Compilation Album
10:35 • 09.08.19
Armenian Prime Minister Arrives in Kyrgyzstan on Working Visit
09:57 • 02.08.19
USAID Commits to Complete Artsakh De-Mining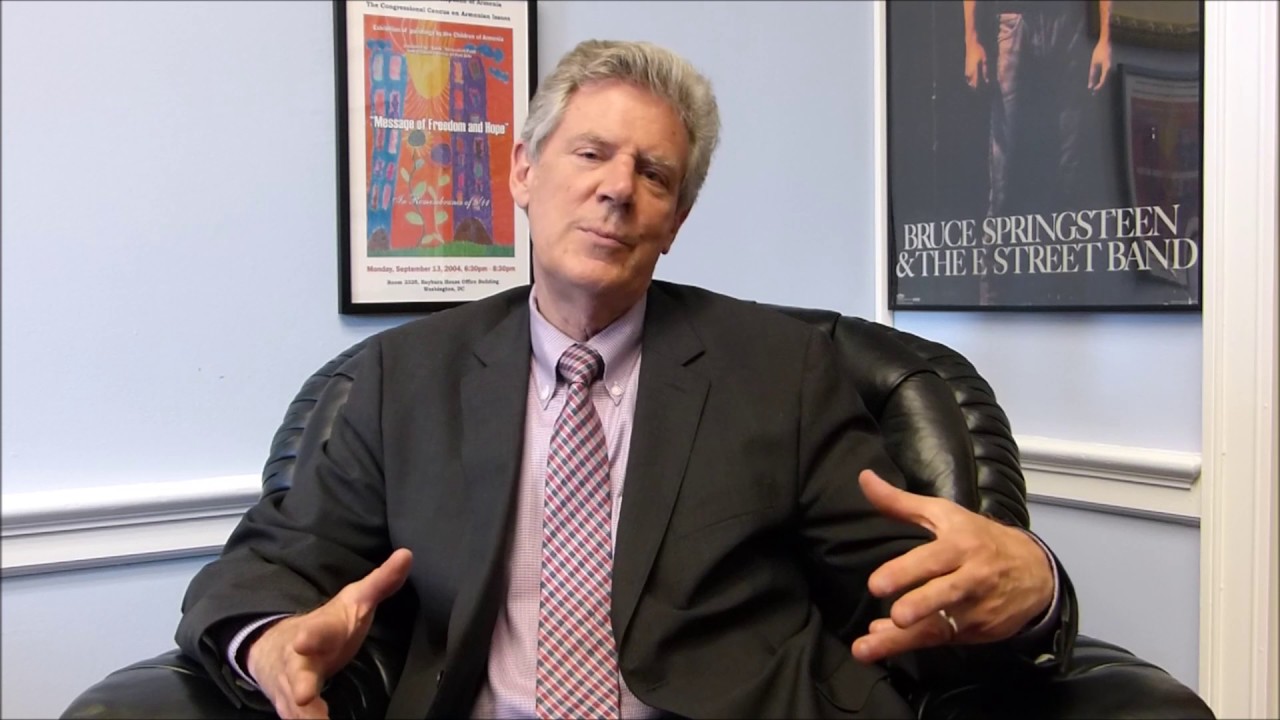 10:09 • 21.06.19
US Representative Frank Pallone Introduces Resolution Praising the US-Armenia 'Strategic Partnership'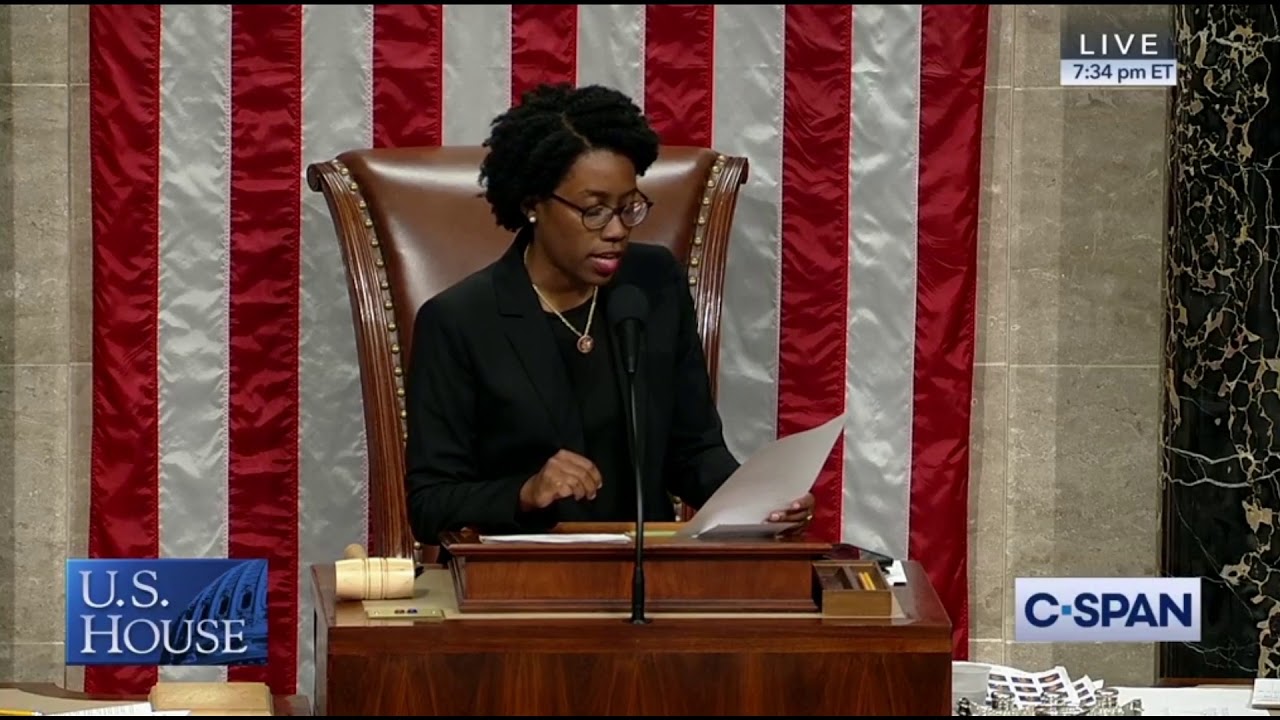 11:03 • 19.06.19
US House Passes Jackie Speier Amendment Appropriating Additional $40 Million for Armenia
09:26 • 14.06.19
Congressional Armenian Caucus Co-Chair Rallies Support for Additional $40 Million Appropriation for Armenia
10:16 • 13.06.19
US Congressman Frank Pallone Calls for Removal of Barriers to US-Artsakh Dialogue
14:15 • 25.05.19
Kim Kardashian makes brief cameo in Paris Hilton music video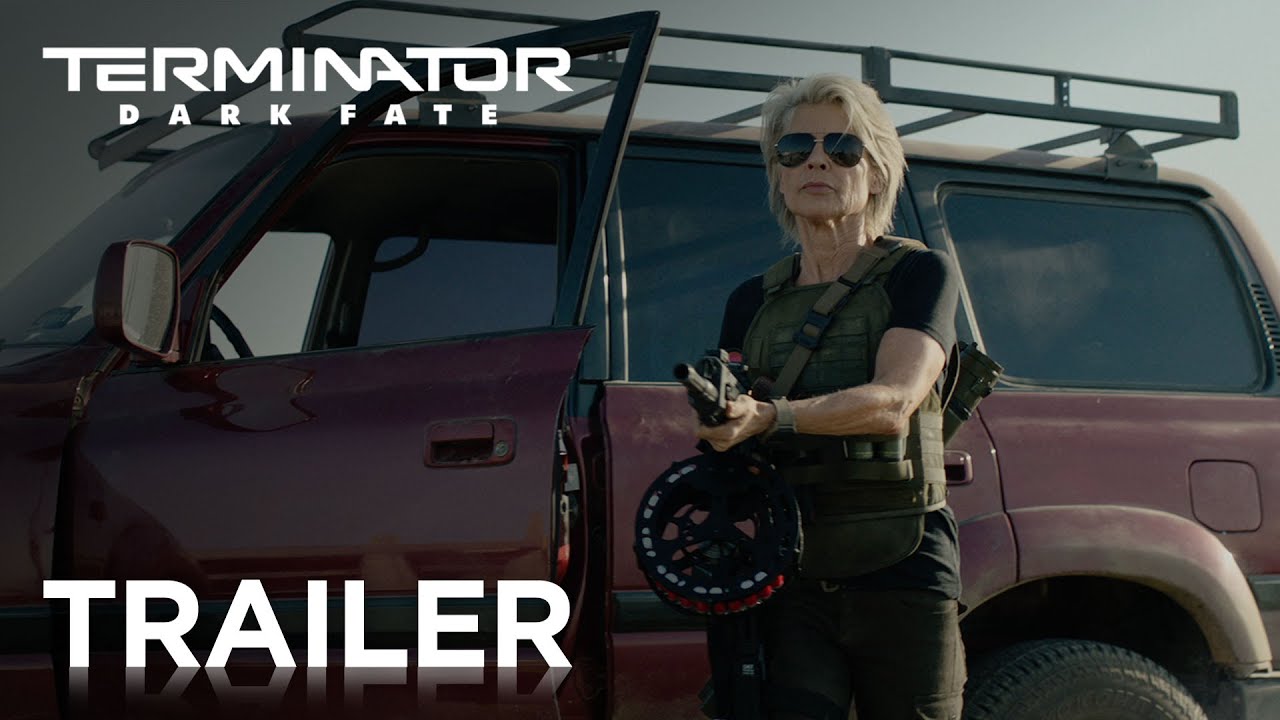 14:28 • 24.05.19
Terminator Dark Fate Official Trailer #1 Released
09:09 • 14.05.19
Nikol Pashinyan Attends Dinner Dedicated to 10th Anniversary of Eastern Partnership Program
13:49 • 10.05.19
Armenian Prime Minister Heads to Work Riding Bicycle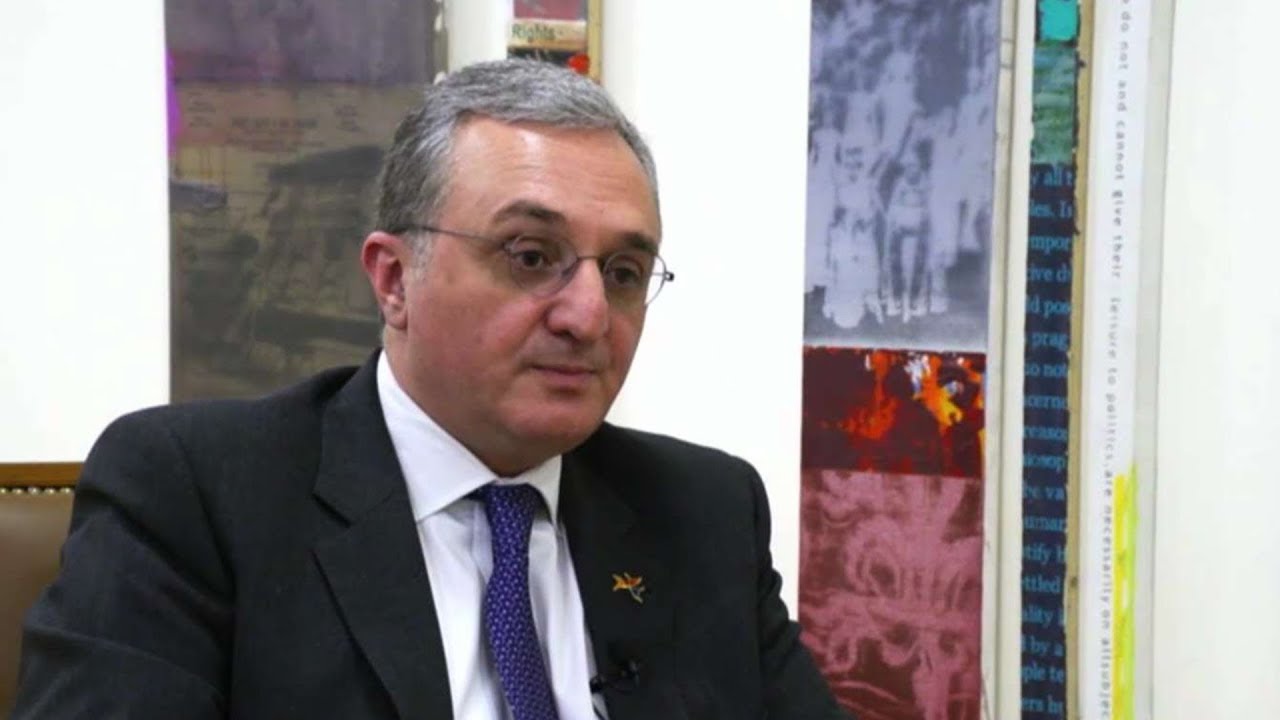 11:06 • 04.05.19
What is Arms Trade for Israel is a Weapon of Death for Our People, Foreign Minister Tells Israeli TV Channel
13:38 • 30.04.19
Armenian Prime Minister Greets EAEU Representatives for Official Meeting in Yerevan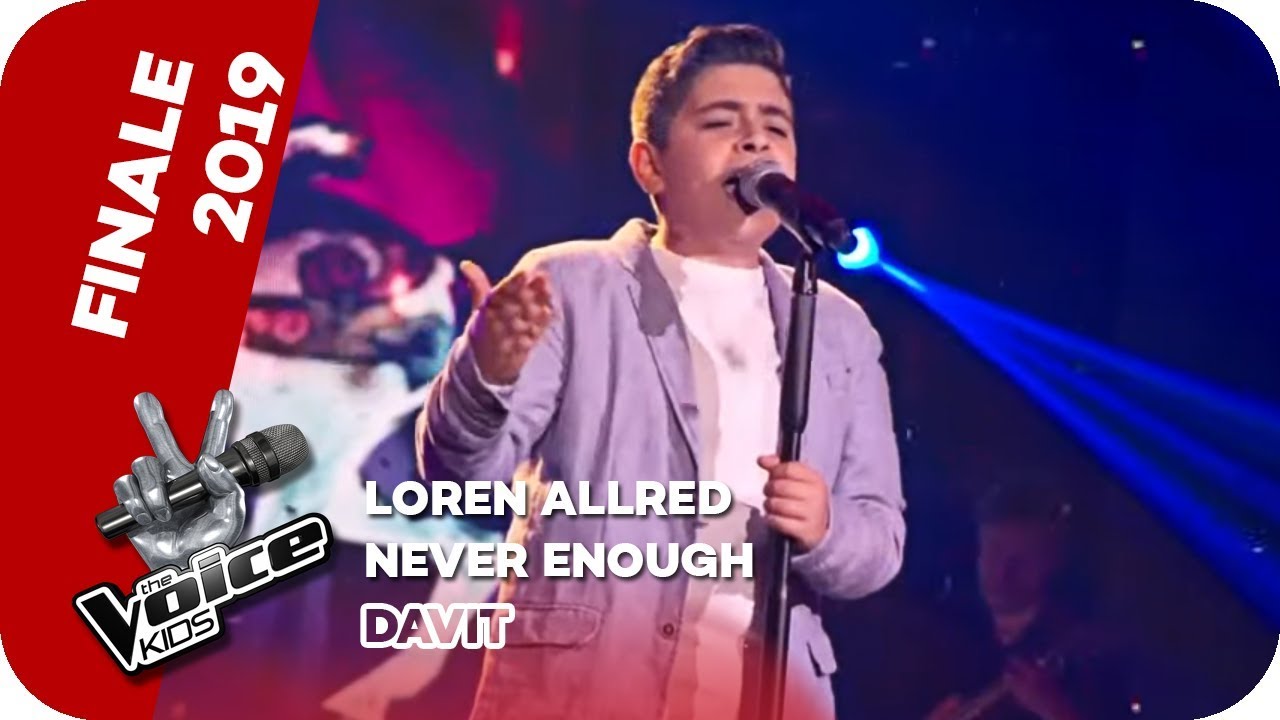 14:30 • 26.04.19
The Voice Kids 2019: Young Armenian Participant Leaves Jury Stunned in Germany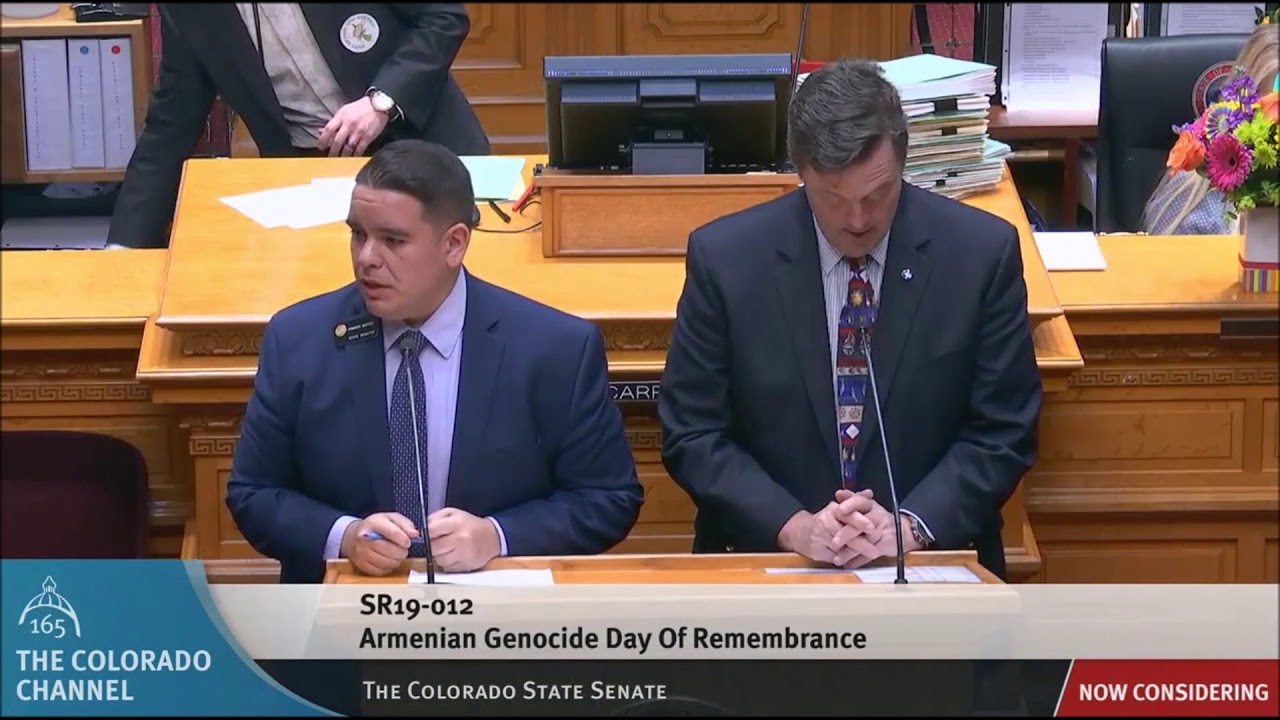 09:39 • 25.04.19
Colorado Recognizes Artsakh, Honors Genocide Victims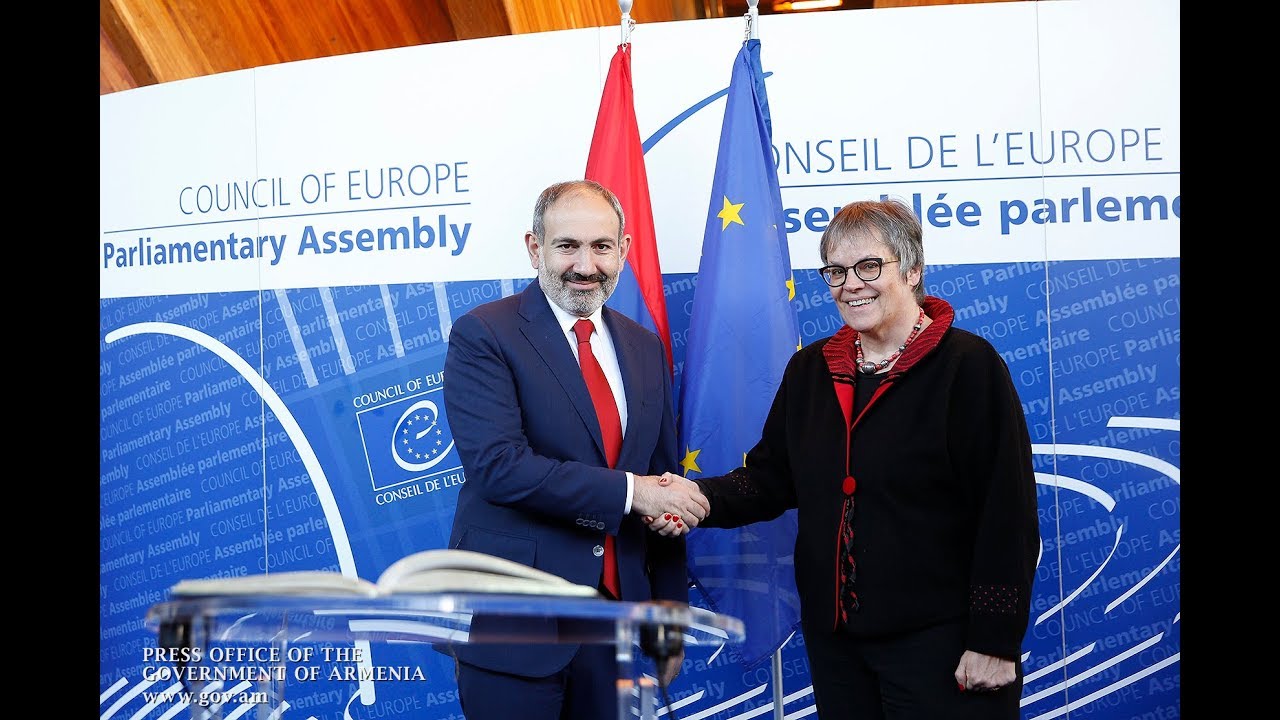 14:58 • 11.04.19
Nikol Pashinyan meets with PACE President Liliane Maury in Strasbourg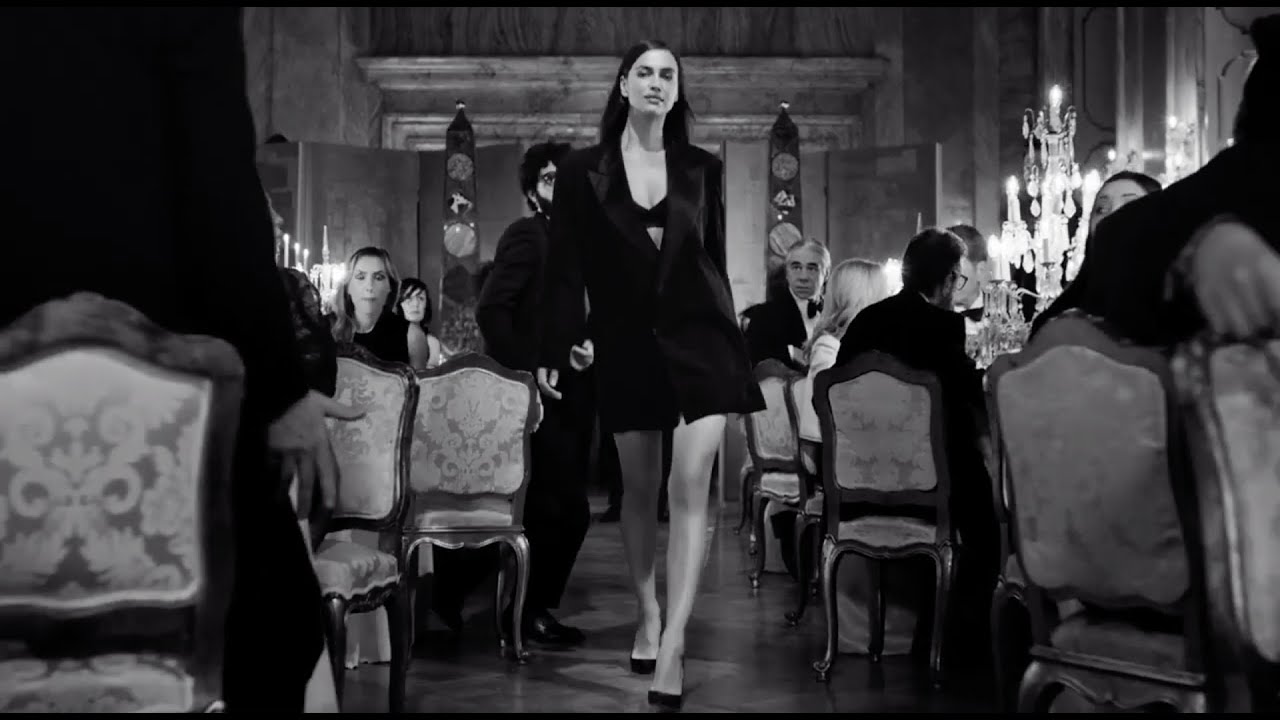 18:32 • 09.04.19
Scandal A Paris: New Jean Paul Gaultier Perfume Ad Features Irina Shayk Walking Under Rhythms of Khachaturian's Waltz
15:58 • 09.04.19
US Ambassador Praises Democratic Changes in Armenia Since April 2018
10:46 • 27.03.19
US Congressman Frank Pallone Calls for Lifting Travel Restrictions on Artsakh
15:01 • 16.03.19
The Voice: Armenian 'Freddie Mercury' Stuns Jury at Youth Singing Contest in Russia
10:20 • 09.03.19
Armenia Will Not Be Authoritarian, Prime Minister Tells Euronews
10:42 • 06.03.19
European Commission President Jan-Claude Juncker Holds Press Conference with Nikol Pashinyhan
18:16 • 05.03.19
EU's Donald Tusk Praises Armenian Prime Ministers Resolve to 'Bring About Democratic Reforms'
15:08 • 05.03.19
Armenian President Hosts Financial Times' Innovation Editor John Thornhill
12:08 • 05.03.19
Armenian Prime Minister Responds to Members of European Parliament's Committee on Foreign Affairs
15:40 • 28.02.19
Nikol Pashinyan Visits Mosque, Ali Qapu Palace in Isfahan
12:06 • 28.02.19
Iranian-Armenians Give Warm Welcome to Armenian Prime Minister
Analysis