Armenian parliamentary delegation's meetings with top US legislators 'reflects Congress leadership's positive attitude' – analyst  
13:00 • 25.07.19
The National Assembly delegation's meetings with senior US legislators in Washington was a highly appreciable sign demonstrating the Congress leadership's positive attitude to the developing relations with the Armenia, according to Dr Vigen Hovsepyan, a US-Armenian political analyst.
In an interview with Tert.am, the expert praised particularly on the talks with Nancy Pelosi, the Speaker of the House of Representatives, and Mitch McConel, the Senate Majority Leader.
"The major occasion of the visit was the House Democracy Partnership, an inter-parliamentary congress so to speak, which is known as a highly respectable forum connecting different countries' parliaments. It serves not only many US Congress members but also the dialogues with different countries' parliamentarians. What needs special emphasis is that both the initiative and the forum were not arranged under the sponsorship of one party alone; it was a joint effort, with one of the co-chairs being a Republican and the other representing the Democratic [Party]. Hence the attendance by the Armenian National Assembly's delegation (the first ever to the best of my knowledge) deserves a welcoming attitude. And the fact that [NA President Ararat] Mirzoyan met with both Pelosi and McConel demonstrates, by virtue, the Congress leadership's respect and sympathy for Armenia and the Armenian people," he said.
Asked whether the statements made and the choice of the "messages" voiced reflected the Armenian parliamentarians' real expectations from Washington (given that Mirzoyan addressed mainly the recent changes in Armenia, stressing the importance of the US assistance in democracy building), Hovsepyan referred to the available reports on the meetings (which he considered absolutely adequate).
"We are aware only of the reports and rumors published so far, and it is absolutely natural and logical that they predominantly addressed the topic currently under the Congress counterbalance, i.e. – foreign aid, general foreign policy trends, etc.
"I guess they considered also other issues on which no information is for certain reasons available. Considering that meetings of the kind are not negotiations but rather substantial [discussions] over general trends and positions, the statements conveyed by Armenia can be treated as pre-arranged messages," he noted.
Asked to comment on Mirzoyan's Atlantic Council speech - voicing Armenia's strong opposition to a proposed suspension of the natural gas purchase deal with Iran (which is now facing sanctions) - Hovsepyan first emphasized the leading international think tank's role in shaping opinions and attitudes.
"You know for certain that organizations of the kind – as well as the opinions they spread – are highly influential for US decision-makers - whether administration officials, diplomats, Congress members or journalists," he said, stressing the importance of carrying out consistent work with similar think tanks.
"I had the occasion to state several times that our absence in this respect was our major gap over the past several years. Hence, I hail Ararat Mirzoyan's move to make a speech at the Atlantic Council," Hovespyan said.
As for the Iranian natural gas and the available explanations on the current relationship with that country, the expert said he thinks that issues of the kind are "absolutely familiar" to knowledgeable people in the US. "Naturally, even if Armenia's justifications sound logically perceivable to the Trump Administration, he will nonetheless persist in exercising pressure. The imperative to reposition Iran is a key foreign policy task for the United States at present. Hence even if they are inclined to 'turn a blind eye' when it comes to Armenia, it is highly unlikely to have an official manifestation in the light of the potential threats to the current position," he said.
Asked to comment on the future developments, the expert said he is absolutely certain about their fruitful outcome.
Videos
13:04 • 28.05.20
Armenia's Political Elite Celebtrates First Republic Anniversary in Sardarapat
14:13 • 15.05.20
3D Model of SARS-CoV-2 Virus at Atomic Resolution
13:25 • 09.05.20
Armenia's Political Leadership Marks 'Triple Victory Day' in Yerevan
16:29 • 04.05.20
Toyota Launches Karl Lagerfeld Limited-Edition SUV in Thailand
10:44 • 24.04.20
Armenia Commemorating 105th Anniversary of Genocide
12:31 • 23.04.20
Rep..Adam Schiff Discusses Genocide, US Aid to Armenia, Artsakh
09:22 • 23.04.20
Coronavirus: The World Has a Long Way to Go, Warns WHO Chief
15:33 • 21.04.20
Her Majesty, Queen Elizabeth II Celebrates Her 94th Birthday
13:59 • 18.04.20
Holy Fire at the Church of Sepulchre in Jerusalem
14:49 • 13.04.20
Andrea Bocelli Performs Eastern Sunday Concert From Italy's Duomo Di Milano
13:47 • 10.04.20
Kim Kardashian Does a Quarantine Makeup Tutorial With Kkw Beauty Products
16:59 • 08.04.20
Coronavirus Intensive Care: BBC's Special Coverage of London Hospital Where Doctors Fight to Save Lives
16:35 • 07.04.20
Seven-Year-Old Greek Piano Prodigy Pens 'Isolation Waltz'
12:35 • 27.03.20
World Coronavirus Update (Live)
23:27 • 16.03.20
Why Fighting Coronavirus Depends on You?
09:38 • 27.02.20
Kim Kardashian Spotted Throwing Punch at Sister Kourtney
10:53 • 22.02.20
Anna Turcotte: "Rooting Out Hatred toward Armenians Cannot Be Done By Brushing Aside History."
15:13 • 11.02.20
Virtual Reality 'Reunites' Korean Mother with Deceased 7-Year-Old Kid
09:35 • 23.01.20
Armenia is in a Unique Place to Act Like a Bridge Between Europe and Eurasia– Armen Sarkissian
16:03 • 21.01.20
US President Donald Trump Delivers Keynote Speech at Davos 2020
14:20 • 13.12.19
Pro-Armenian US Senators Issue Bipartisan Call on Genocide Recognition
09:49 • 12.12.19
I'm Not Going to Cease until We Do What is Morally Right - Menendez on Armenian Genocide
16:02 • 21.11.19
SpaceX Starship MK1 Explodes! At Boca Chica, Texas
10:10 • 08.11.19
Sen. Bob Menendez Calls for Passage of Armenian Genocide Resolution
16:07 • 30.10.19
Rep. Schiff on Recognizing the Armenian Genocide
11:03 • 26.10.19
Nagorno-Karabakh's Statuis and Security are Ultimate Priorities for Armenia, Mnatsakanyan Tells BBC
10:10 • 24.10.19
US Congressman Jim Costa Slams Turkey for Recent Actions and Urges Support of Armenian Genocide Recognition
16:12 • 18.10.19
LIVE: NASA Astronauts Spacewalk Outside the International Space Station
12:05 • 12.10.19
Reps. Speier and Chu Watch HALO De-Mining Demonstration in Artsakh
17:24 • 09.10.19
Armenian Prime Minister Hosts Kim Kardashian in Government
11:37 • 08.10.19
WCIT 2019: Kim Kardashian Addresses Participants of World's Biggest Technology Forum in Yerevan
13:12 • 30.09.19
World Leaders Attend Jacques Chirac's Funeral in Paris
10:58 • 26.09.19
Armenian Prime Minister Nikol Pashinyan Addresses General Debate at UN General Assembly's 74th Session
11:21 • 14.09.19
Serj Tankian, Creative Armenia Release '7 Notes Challenge' Compilation Album
10:35 • 09.08.19
Armenian Prime Minister Arrives in Kyrgyzstan on Working Visit
09:57 • 02.08.19
USAID Commits to Complete Artsakh De-Mining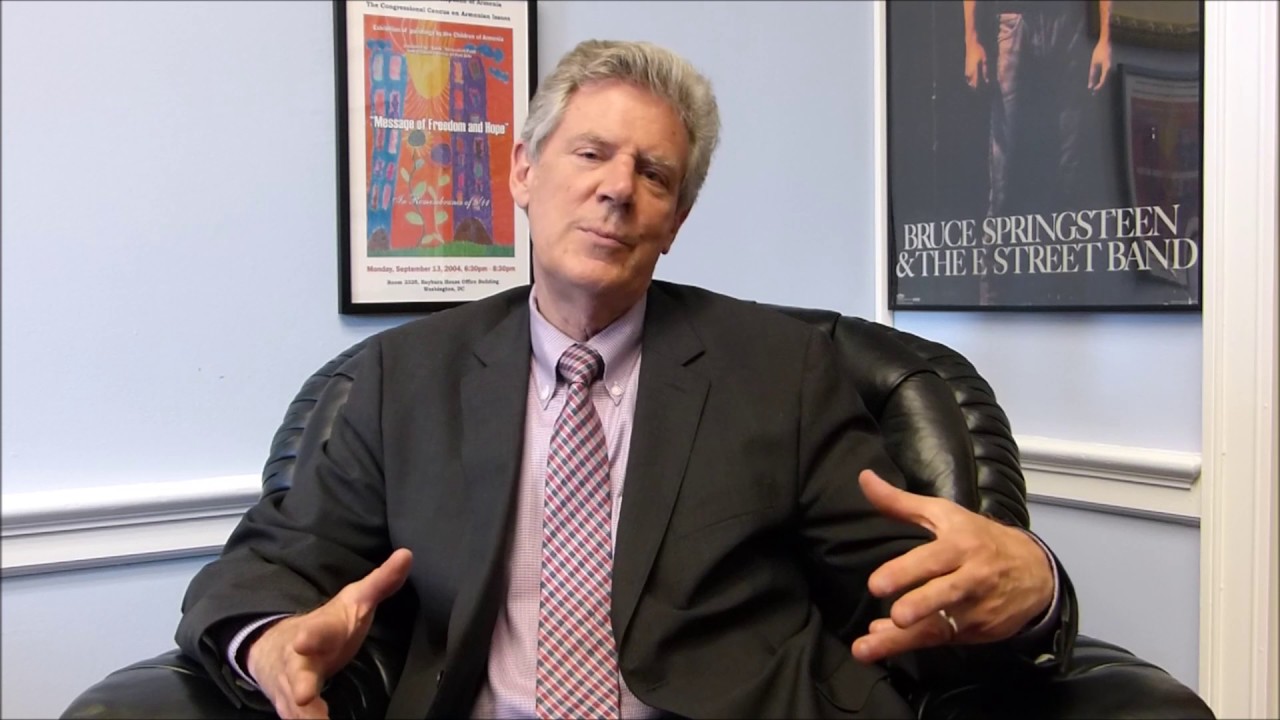 10:09 • 21.06.19
US Representative Frank Pallone Introduces Resolution Praising the US-Armenia 'Strategic Partnership'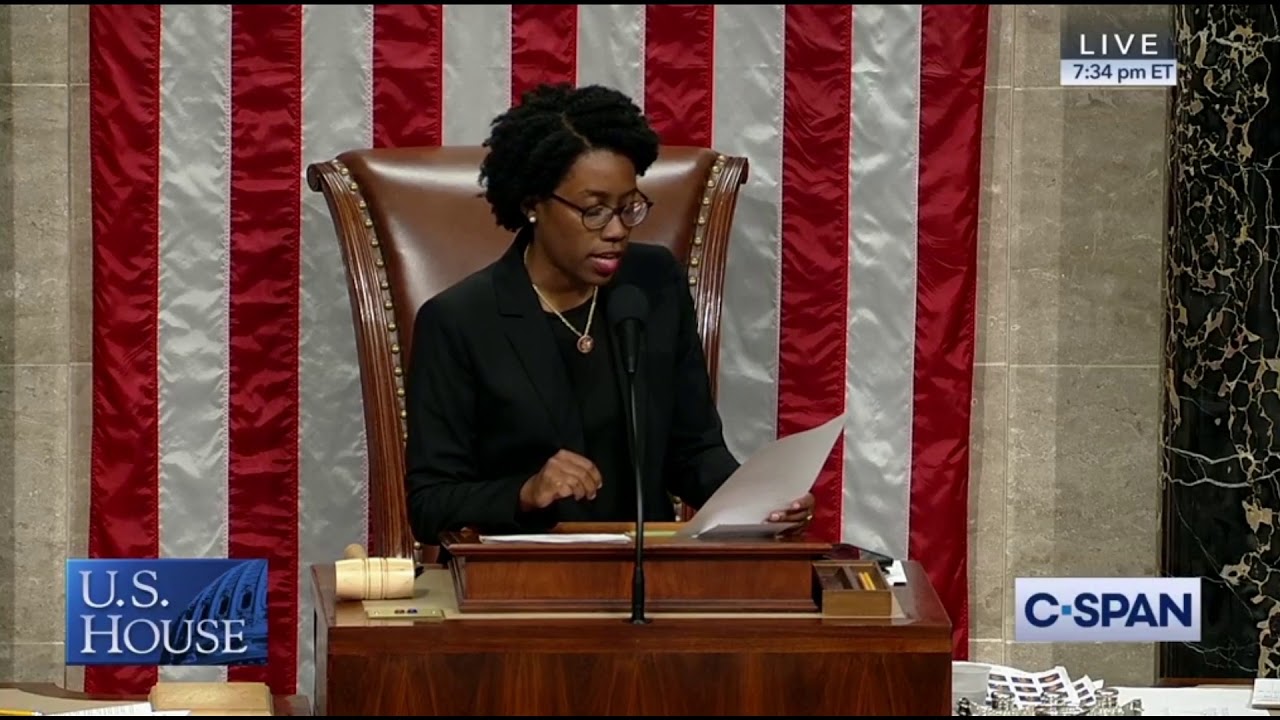 11:03 • 19.06.19
US House Passes Jackie Speier Amendment Appropriating Additional $40 Million for Armenia
09:26 • 14.06.19
Congressional Armenian Caucus Co-Chair Rallies Support for Additional $40 Million Appropriation for Armenia
10:16 • 13.06.19
US Congressman Frank Pallone Calls for Removal of Barriers to US-Artsakh Dialogue
Analysis