Mikayel Minasyan: Serzh Sargsyan will be arrested soon 'in an attempt to distract public from real problems' – News.am
14:18 • 17.08.19
News.am has interviewed Mikayel Minasyan, a former Armenian ambassador to the Holy See.


Mr. Minasyan, your yesterday's post on Facebook attracted a wide reaction. A very superficial remark you made, however, has given rise to real questions. You mentioned 'arrested former presidents' instead of 'a president'. Did you mean Serzh Sargsyan? Do you think he will be arrested too?

Definitely. Criminal charges and arrest is what characterizes the entire logic behind the actions of the current government. An essential part of the state resources today is wasted upon criminal charges and arrests. But the problem is that it no longer works. After the first five, 10, 15 and 20 arrests, the society's fervent reaction has toned down a little bit as it does not change the public sentiments to become an agenda. In just a couple of days' time, this kind of steps will provoke only scornful attitudes. Make no doubt about that; given especially that the general impression is that of a transaction containing corruption risks.
It is due to their own unreasoned steps that these authorities have created three very complicated problems for themselves, which they now have to resolve: Amulsar [mine], Istanbul Convention and developments around Artsakh [Nagorno-Karabakh]. And the total failure to work - both by the executive and the legislative - has added to this. As a result, the wave of public discontent is on the verge of spiraling out of control. And that's visible to the authorities now. Knowing the current authorities' primitive logic well enough, one can easily predict that instead of searching for solutions they will opt for their favorite practice of arrests in order to distract public attention.
The authorities have one 'gold reserve' - archived and planned long ago, i.e. - the mega-arrest, the arrest of Serzh Sargsyan. The authorities' media trumpets have been long heralding the fact. A simple calculation prompts that Serzh Sargsyan will be arrested soon in an attempt to distract the public from real problems for a little bit more.
Moreover, the authorities' fear of the aftermaths of the said problems is so big indeed that they will not, in all likelihood, be satisfied with Serzh Sargsyan's arrest alone. They will invent something new to target one or even several generals. And I do not rule out the possibility of joining their ranks.
Not a very far-sighted leak by the foreign media recently came to hint a plan for arresting Major-General Samvel Karapetyan, one of our heroes. It isn't absolutely hard to predict why they need it; obviously, that's an attempt to silence the military elite.
Do you think Serzh Sargsyan is aware of the scenario and the possible developments, and is he prepared for that?

He is always prepared for any turn of events. Serzh Sargsyan will be arrested, thus rendering yet another big service to his people. He will be put behind bars to evoke eventually the universal understanding that "revolution″ minus arrests yields practically a zero outcome. The population's living standards do not change, with no investments increasing or jobs being created or life becoming better and safer. On the contrary, everything changes for the worse. Serzh Sargsyan will prove that with his own example, awakening, as soon as possible, the sober mind. By arresting him, the authorities will exhaust both the effectiveness and chances of using represssions as a tool.
It stands to reason from now on that the power transition was but the primitive fight for the throne ... The true image of the thief and plunderer, the disgraceful liar and proofless intriguer and moreover - the talentless unfortunate figure will be revealed to the public soon. It is the irony of fate, perhaps, that these authorities cannot possibly do anything without those figures created by themselves. Even without any hostility towards them, these authorities have no value at all; without their fight against the shadow, these authorities have nothing to say or do.
You dropped a hint that a legal action is going to be filed against you too. Do you think you will really face a criminal proceeding?

Unequivocally. One of the first tasks after the new government's formation dealt, practically, with inspections in the companies owned by me and people associated with me. They inspected absolutely everything, anything that could possibly date back to any time. They haven't succeeded [in finding illicit evidence] so far. But that doesn't mean they have stopped the searches ....
Instituting a criminal case after one and half year's failure to find anything at all would signify a directly instructed political order. It is highly predictable and vulnerable, and life will put everything in its place. The incimbent authorities are crossing all the boundaries, forgetting about the fact that we all are going to live under the same sky and that nothing – especially power - is everlasting. That's the key point that will soon impose sobriety upon everyone. Time has come to break down all the myths.
Videos
10:10 • 08.11.19
Sen. Bob Menendez Calls for Passage of Armenian Genocide Resolution
16:07 • 30.10.19
Rep. Schiff on Recognizing the Armenian Genocide
11:03 • 26.10.19
Nagorno-Karabakh's Statuis and Security are Ultimate Priorities for Armenia, Mnatsakanyan Tells BBC
10:10 • 24.10.19
US Congressman Jim Costa Slams Turkey for Recent Actions and Urges Support of Armenian Genocide Recognition
16:12 • 18.10.19
LIVE: NASA Astronauts Spacewalk Outside the International Space Station
12:05 • 12.10.19
Reps. Speier and Chu Watch HALO De-Mining Demonstration in Artsakh
17:24 • 09.10.19
Armenian Prime Minister Hosts Kim Kardashian in Government
11:37 • 08.10.19
WCIT 2019: Kim Kardashian Addresses Participants of World's Biggest Technology Forum in Yerevan
13:12 • 30.09.19
World Leaders Attend Jacques Chirac's Funeral in Paris
10:58 • 26.09.19
Armenian Prime Minister Nikol Pashinyan Addresses General Debate at UN General Assembly's 74th Session
11:21 • 14.09.19
Serj Tankian, Creative Armenia Release '7 Notes Challenge' Compilation Album
10:35 • 09.08.19
Armenian Prime Minister Arrives in Kyrgyzstan on Working Visit
09:57 • 02.08.19
USAID Commits to Complete Artsakh De-Mining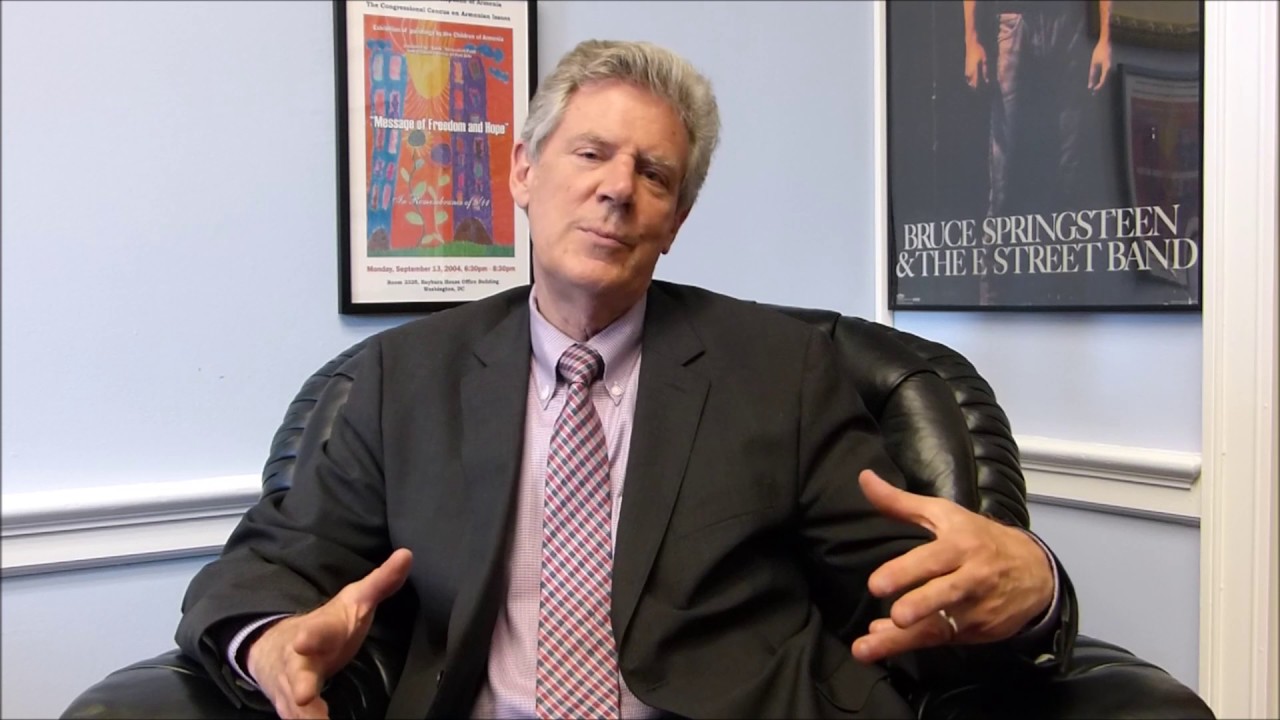 10:09 • 21.06.19
US Representative Frank Pallone Introduces Resolution Praising the US-Armenia 'Strategic Partnership'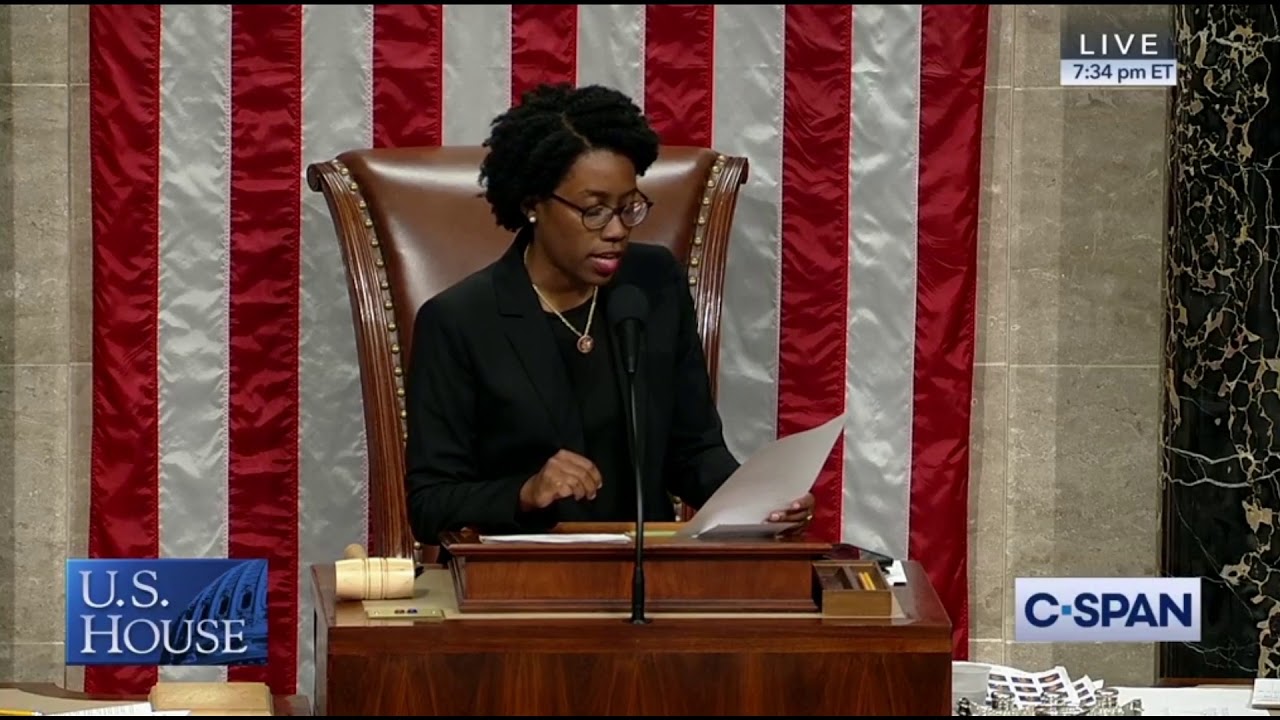 11:03 • 19.06.19
US House Passes Jackie Speier Amendment Appropriating Additional $40 Million for Armenia
09:26 • 14.06.19
Congressional Armenian Caucus Co-Chair Rallies Support for Additional $40 Million Appropriation for Armenia
10:16 • 13.06.19
US Congressman Frank Pallone Calls for Removal of Barriers to US-Artsakh Dialogue
14:15 • 25.05.19
Kim Kardashian makes brief cameo in Paris Hilton music video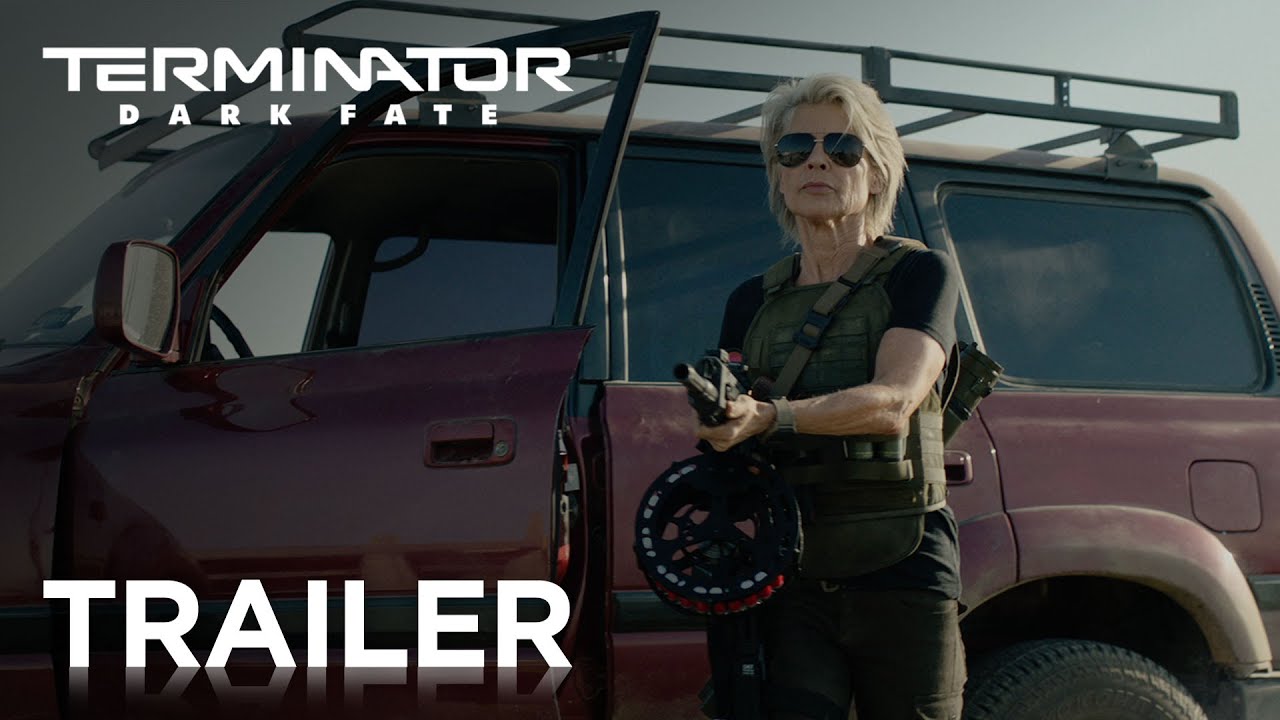 14:28 • 24.05.19
Terminator Dark Fate Official Trailer #1 Released
09:09 • 14.05.19
Nikol Pashinyan Attends Dinner Dedicated to 10th Anniversary of Eastern Partnership Program
13:49 • 10.05.19
Armenian Prime Minister Heads to Work Riding Bicycle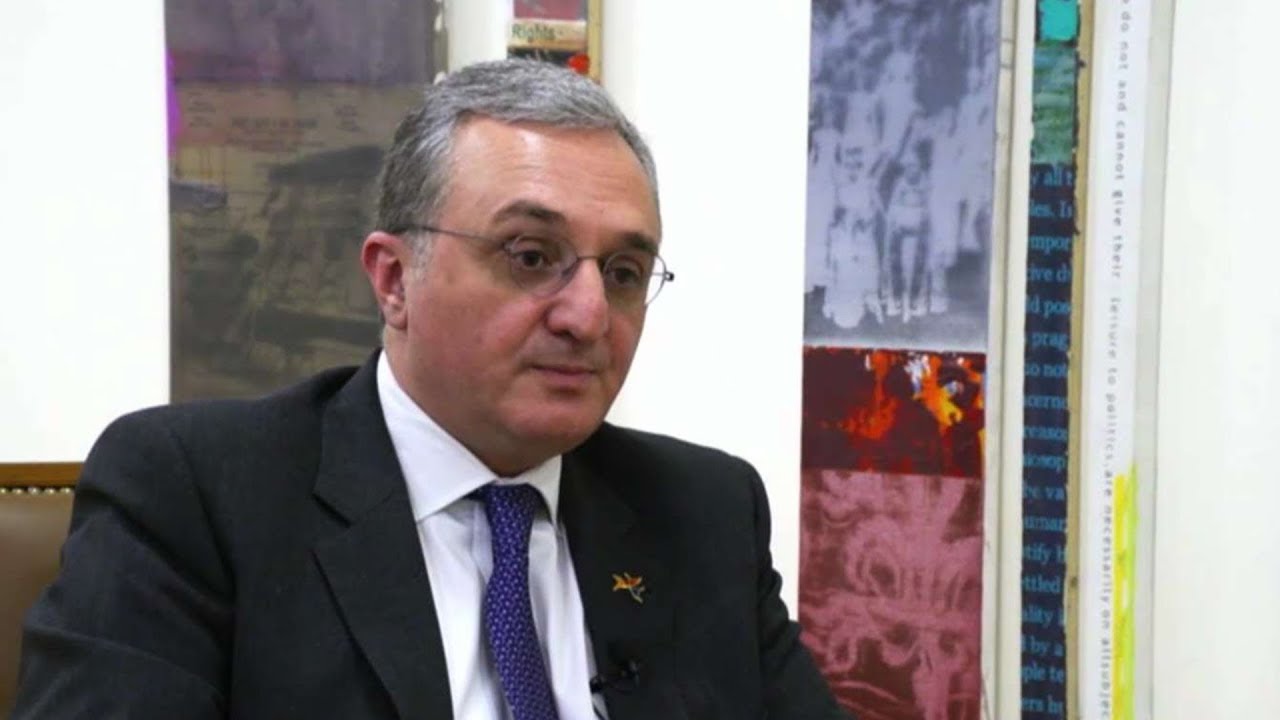 11:06 • 04.05.19
What is Arms Trade for Israel is a Weapon of Death for Our People, Foreign Minister Tells Israeli TV Channel
13:38 • 30.04.19
Armenian Prime Minister Greets EAEU Representatives for Official Meeting in Yerevan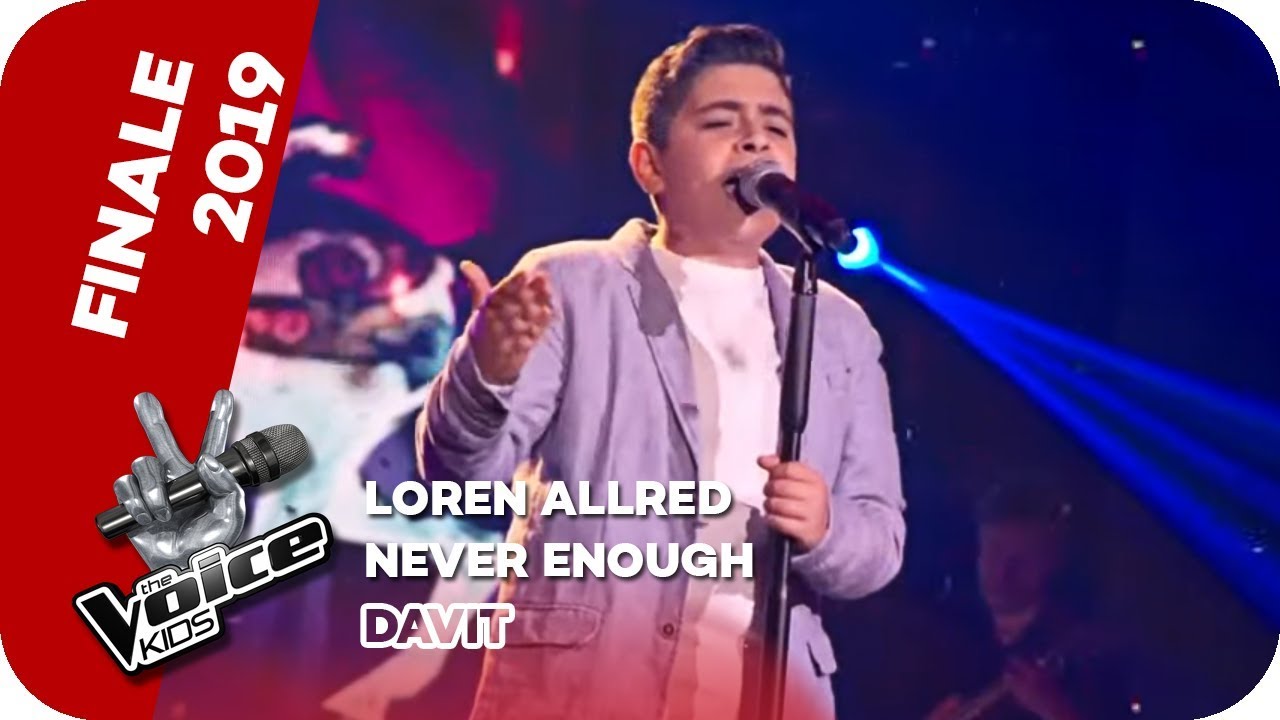 14:30 • 26.04.19
The Voice Kids 2019: Young Armenian Participant Leaves Jury Stunned in Germany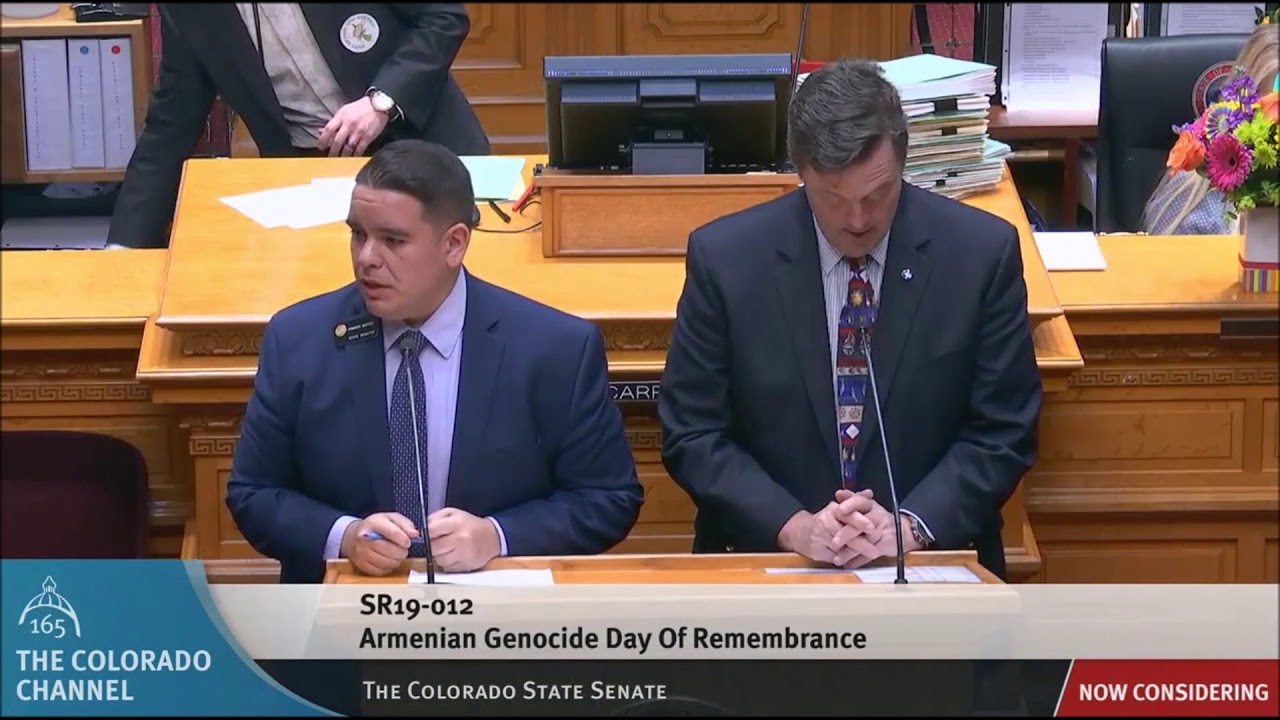 09:39 • 25.04.19
Colorado Recognizes Artsakh, Honors Genocide Victims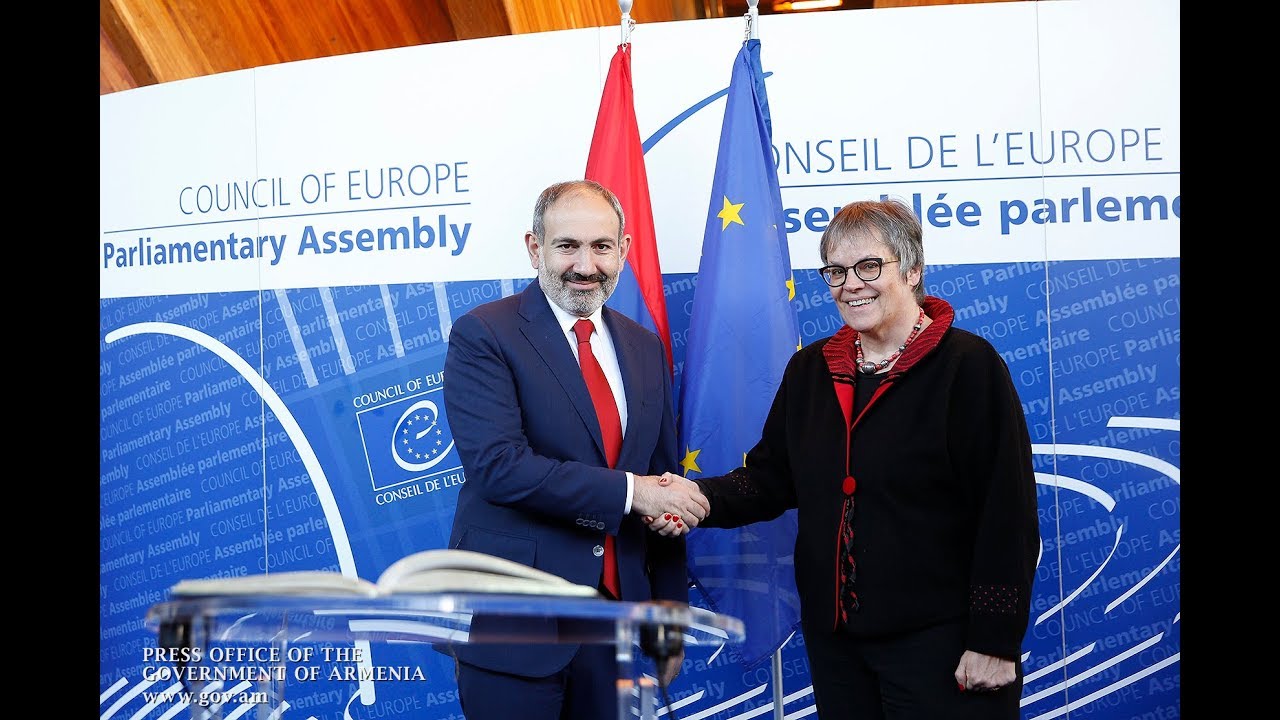 14:58 • 11.04.19
Nikol Pashinyan meets with PACE President Liliane Maury in Strasbourg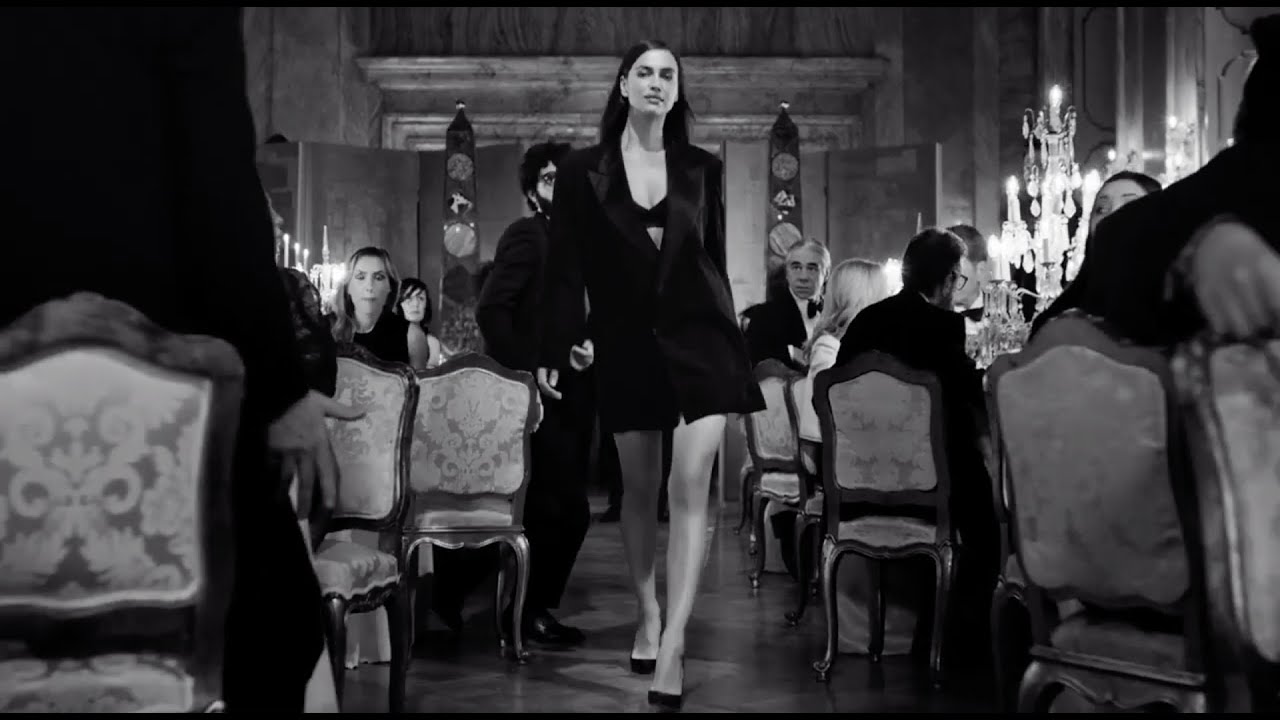 18:32 • 09.04.19
Scandal A Paris: New Jean Paul Gaultier Perfume Ad Features Irina Shayk Walking Under Rhythms of Khachaturian's Waltz
15:58 • 09.04.19
US Ambassador Praises Democratic Changes in Armenia Since April 2018
10:46 • 27.03.19
US Congressman Frank Pallone Calls for Lifting Travel Restrictions on Artsakh
15:01 • 16.03.19
The Voice: Armenian 'Freddie Mercury' Stuns Jury at Youth Singing Contest in Russia
10:20 • 09.03.19
Armenia Will Not Be Authoritarian, Prime Minister Tells Euronews
10:42 • 06.03.19
European Commission President Jan-Claude Juncker Holds Press Conference with Nikol Pashinyhan
18:16 • 05.03.19
EU's Donald Tusk Praises Armenian Prime Ministers Resolve to 'Bring About Democratic Reforms'
15:08 • 05.03.19
Armenian President Hosts Financial Times' Innovation Editor John Thornhill
12:08 • 05.03.19
Armenian Prime Minister Responds to Members of European Parliament's Committee on Foreign Affairs
15:40 • 28.02.19
Nikol Pashinyan Visits Mosque, Ali Qapu Palace in Isfahan
12:06 • 28.02.19
Iranian-Armenians Give Warm Welcome to Armenian Prime Minister
09:33 • 21.02.19
Unpacked 2019: Samsung Reveals Second Generation Galaxy Buds
12:34 • 20.02.19
Egypt President Takes 'First Step' in Recognizing Armenian Genocide
11:51 • 18.02.19
Armenian President Conducts Brief Talks with Joe Biden in Munich
Analysis