Quentin Tarantino's 'Once Upon a Time in Hollywood' nears $200m globally
10:58 • 19.08.19
The movie — which has finally begun rolling out overseas — could end up nearly matching or even surpassing the filmmaker's biggest film to date, "Django Unchained".
Quentin Tarantino's Once Upon a Time in Hollywood is headed for a fairy tale ending at the worldwide box office, the Hollywood Reporter says.
The movie — affirming the filmmaker's enduring popularity, as well as the star power of Leonardo DiCaprio and Brad Pitt — will likely end up being the second-biggest movie of Tarantino's career behind Django Unchained at the worldwide box office, not adjusted for inflation. There's also a chance it could overtake Django.
However, most box office analysts predict that Once Upon a Time will ultimately earn between $375 million and $400 million globally, surpassing Pulp Fiction ($212 million) and Inglourious Basterds($316.9 million). Through Sunday, its worldwide cume stood at $180.2 million — and it's only just begun its overseas rollout.
"The movie is arguably the most accessible and entertaining of all of Tarantino's films and given its collective star power, great marketing campaign and generally great reviews, it should be no surprise that the film has become a global breakout hit," says Paul Dergarabedian of Comscore. "And Once Upon a Time in Hollywood certainly has the potential to become the highest-grossing Tarantino movie ever."
Tarantino's Django Unchained, also starring DiCaprio and released over the Christmas holidays in 2012, grossed $162.8 million domestically and $262.6 million overseas for a career-best global haul of $425.4 million.
Once Upon a Time transformed into an instant success story in North America late last month upon launching to $41.1 million on its way to earning a stellar $114.3 million to date (it is the only original summer tentpole to cross the century mark domestically).
How Once Upon a Time would fare overseas wasn't clear until this weekend, when it finally rolled out in earnest. The pic topped the international chart with $53.7 million from 46 markets for an early foreign total of $66.2 million (it launched in Russia and two small markets a week ago).
According to Sony, Once Upon a Time opened notably ahead of Django — by 30 percent — in those foreign markets where it has landed, a promising sign. It also debuted ahead of The Wolf of Wall Street and on par with The Revenant, both starring DiCaprio.
Once Upon a Time placed No. 1 in 28 markets. The U.K. turned in a five-day total of $8.9 million, while France launched with $6.9 million, followed by Germany ($5.6 million) and Australia ($4.4 million).
Tarantino's film continues to hold well in Russia, where it opened to a career-best $7.7 million last weekend. Total ticket sales there have grown to $13.3 million, while Hong Kong and Taiwan have turned in $1.2 million and $1.1 million, respectively.
Major market yet to open include Mexico (Friday), Japan (Aug. 30), Italy (Sept. 18) and South Korea (Sept. 26). There's no word yet on a China release date. China's Bona Film Group co-financed Once Upon a Time in Hollywood and is handling distribution duties in such Asian markets as Hong Kong.
Videos
13:04 • 28.05.20
Armenia's Political Elite Celebtrates First Republic Anniversary in Sardarapat
14:13 • 15.05.20
3D Model of SARS-CoV-2 Virus at Atomic Resolution
13:25 • 09.05.20
Armenia's Political Leadership Marks 'Triple Victory Day' in Yerevan
16:29 • 04.05.20
Toyota Launches Karl Lagerfeld Limited-Edition SUV in Thailand
10:44 • 24.04.20
Armenia Commemorating 105th Anniversary of Genocide
12:31 • 23.04.20
Rep..Adam Schiff Discusses Genocide, US Aid to Armenia, Artsakh
09:22 • 23.04.20
Coronavirus: The World Has a Long Way to Go, Warns WHO Chief
15:33 • 21.04.20
Her Majesty, Queen Elizabeth II Celebrates Her 94th Birthday
13:59 • 18.04.20
Holy Fire at the Church of Sepulchre in Jerusalem
14:49 • 13.04.20
Andrea Bocelli Performs Eastern Sunday Concert From Italy's Duomo Di Milano
13:47 • 10.04.20
Kim Kardashian Does a Quarantine Makeup Tutorial With Kkw Beauty Products
16:59 • 08.04.20
Coronavirus Intensive Care: BBC's Special Coverage of London Hospital Where Doctors Fight to Save Lives
16:35 • 07.04.20
Seven-Year-Old Greek Piano Prodigy Pens 'Isolation Waltz'
12:35 • 27.03.20
World Coronavirus Update (Live)
23:27 • 16.03.20
Why Fighting Coronavirus Depends on You?
09:38 • 27.02.20
Kim Kardashian Spotted Throwing Punch at Sister Kourtney
10:53 • 22.02.20
Anna Turcotte: "Rooting Out Hatred toward Armenians Cannot Be Done By Brushing Aside History."
15:13 • 11.02.20
Virtual Reality 'Reunites' Korean Mother with Deceased 7-Year-Old Kid
09:35 • 23.01.20
Armenia is in a Unique Place to Act Like a Bridge Between Europe and Eurasia– Armen Sarkissian
16:03 • 21.01.20
US President Donald Trump Delivers Keynote Speech at Davos 2020
14:20 • 13.12.19
Pro-Armenian US Senators Issue Bipartisan Call on Genocide Recognition
09:49 • 12.12.19
I'm Not Going to Cease until We Do What is Morally Right - Menendez on Armenian Genocide
16:02 • 21.11.19
SpaceX Starship MK1 Explodes! At Boca Chica, Texas
10:10 • 08.11.19
Sen. Bob Menendez Calls for Passage of Armenian Genocide Resolution
16:07 • 30.10.19
Rep. Schiff on Recognizing the Armenian Genocide
11:03 • 26.10.19
Nagorno-Karabakh's Statuis and Security are Ultimate Priorities for Armenia, Mnatsakanyan Tells BBC
10:10 • 24.10.19
US Congressman Jim Costa Slams Turkey for Recent Actions and Urges Support of Armenian Genocide Recognition
16:12 • 18.10.19
LIVE: NASA Astronauts Spacewalk Outside the International Space Station
12:05 • 12.10.19
Reps. Speier and Chu Watch HALO De-Mining Demonstration in Artsakh
17:24 • 09.10.19
Armenian Prime Minister Hosts Kim Kardashian in Government
11:37 • 08.10.19
WCIT 2019: Kim Kardashian Addresses Participants of World's Biggest Technology Forum in Yerevan
13:12 • 30.09.19
World Leaders Attend Jacques Chirac's Funeral in Paris
10:58 • 26.09.19
Armenian Prime Minister Nikol Pashinyan Addresses General Debate at UN General Assembly's 74th Session
11:21 • 14.09.19
Serj Tankian, Creative Armenia Release '7 Notes Challenge' Compilation Album
10:35 • 09.08.19
Armenian Prime Minister Arrives in Kyrgyzstan on Working Visit
09:57 • 02.08.19
USAID Commits to Complete Artsakh De-Mining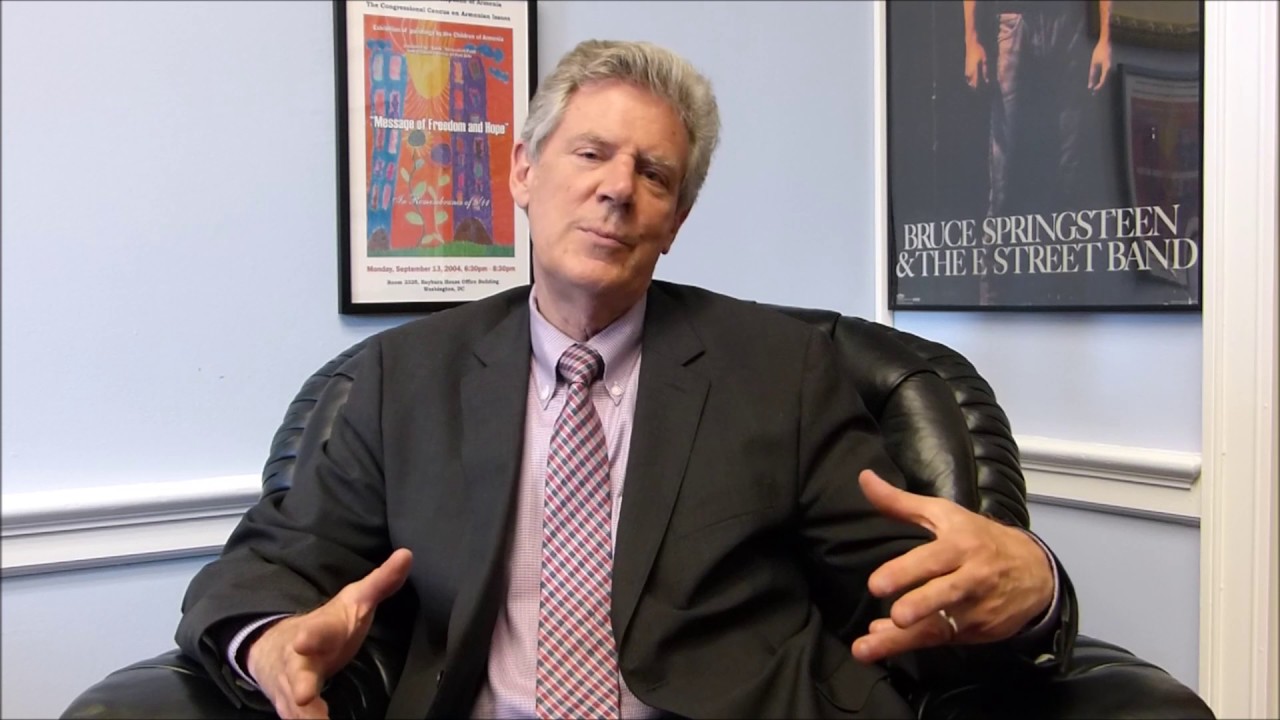 10:09 • 21.06.19
US Representative Frank Pallone Introduces Resolution Praising the US-Armenia 'Strategic Partnership'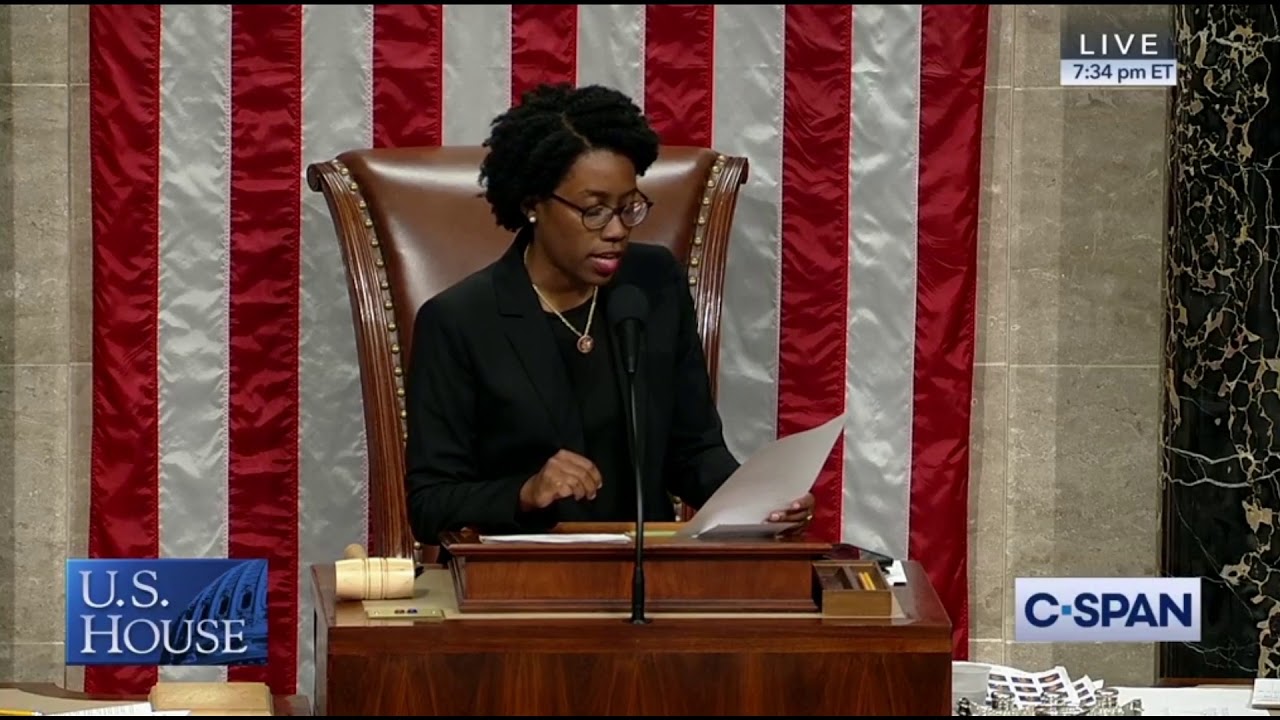 11:03 • 19.06.19
US House Passes Jackie Speier Amendment Appropriating Additional $40 Million for Armenia
09:26 • 14.06.19
Congressional Armenian Caucus Co-Chair Rallies Support for Additional $40 Million Appropriation for Armenia
10:16 • 13.06.19
US Congressman Frank Pallone Calls for Removal of Barriers to US-Artsakh Dialogue
Analysis