Australian Friends of Artsakh expands with high-profile additions
09:17 • 28.08.19
Senator Eric Abetz – Chair of the Australian Senate's Foreign Affairs, Defence and Trade Committee, Senator Richard Di Natale – the Leader of the Australian Greens, and Glenn Davies – the Anglican Archbishop of Sydney, lead a group of seven high-profile additions to the growing distinguished membership of the Australian Friends of Artsakh.
Citing the Armenian National Committee of Australia, Asbarez reports that Senators Abetz and Di Natale, as well as Archbishop Davies, have joined as new members of the group, together with the President of New South Wales Legislative Council John Ajaka, the New South Wales Customer Service Minister Victor Dominello, City of Willoughby Councilor Stuart Coppock, and City of Ryde Councilor Trenton Brown.
The Australian Friends of Artsakh was launched last month by the ANC-AU, with an announcement dubbed #MOVINGMOUNTAINS during the visit by a high-profile delegation from the Republic of Artsakh, led by Foreign Minister Masis Mayilyan.
Among the inaugural 40 signatories were Federal Ministers and Parliamentarians, a State Premier and fellow State Parliamentarians, a Mayor and Councilors, academics, thought leaders, and heads of several religious and community institutions—all pledging solidarity to the rights to self-determination of the Armenians of the Republic of Artsakh.
The new additions mean the group now has 47 prominent Australians as signatories.
"Senator Abetz, Senator Di Natale, Archbishop Davies, Mr. Ajaka, Mr. Dominello, Mr. Coppock and Mr. Brown are all welcome additions to the Australian Friends of Artsakh," stated ANC-AU Executive Director Haig Kayserian.
"The petro-dictatorship of Azerbaijan, who denies the indigenous Armenians of Artsakh their basic human right to self-determination and independence on their ancestral lands, resorted to propaganda and bullying tactics to try and prevent our leaders from joining in solidarity with this issue," added Kayserian, referring to official complaints from Baku to Canberra trying to bring Australian leaders into line with the Department of Foreign Affairs' pro-Azerbaijani position on the Nagorno-Karabakh conflict.
Kayserian said: "This high-profile expansion of the Australian Friends of Artsakh shows that the currency of truth and justice wins over the unwelcome interference by a foreign dictatorship into the internal affairs of Australia's sovereign democracy."
Senators Abetz and Di Natale join a strong Federal Parliamentary contingent of signatories to the Australian Friends of Artsakh, which includes Australia's Communications Minister and Member of Parliament Paul Fletcher, Assistant Treasurer and Member of Parliament Michael Sukkar, Shadow Home Affairs Minister Senator Kristina Keneally and Shadow Agriculture & Resources Minister and Member of Parliament Joel Fitzgibbon.
Fitzgibbon is the co-convener of the Armenia-Australia Inter-Parliamentary Union along with the Chair of the House of Representatives Committee on Health, Aged Care & Sport and Member of Parliament Trent Zimmerman, who also joined the Australian Friends of Artsakh, along with fellow Chairs of Federal Parliamentary Committees including John Alexander, Julian Leeser, Jason Falinski and Tim Wilson, who is the only Member of Australia's Federal Parliament with Armenian heritage. Newly elected Federal Parliamentarian Josh Burns is also a friend of Artsakh.
President of the Legislative Council John Ajaka and Minister for Customer Service and Member of Parliament Victor Dominello join Member of Parliament Gladys Berejiklian—the Premier of Australia's largest state of New South Wales on the list of State Parliamentarians among the Australian Friends of Artsakh, which also includes Speaker of the NSW Legislative Assembly Jonathan O'Dea Member of Parliament and his fellow convener of the NSW Armenia-Australia Parliamentary Friendship Group, Shadow Treasurer Walt Secord, Member of Legislative Council.
Member of Parliament Dr. Hugh McDermott and Member of Legislative Council Rev. Fred Nile are also among the current NSW parliamentarians in the group, along with former state political representatives, including Marie Ficarra and Amanda Fazio.
Councilors Coppock and Brown join fellow Local Government representatives who were among the inaugural signatories to the Australian Friends of Artsakh, including Mayor Jerome Laxale, Councilors Sarkis Yedelian and Jordan Lane – from the City of Ryde, and Councilors Hugh Eriksson, Brendan Zhu, Angelo Rozos and Lynne Saville – from the City of Willoughby.
A number of academics and civil society leaders also signed on to support Artsakh, including Professor Peter Stanley, Dr. Sev Ozdowski, Dr. Panayiotis Diamadis, Dr. Brian Owler and Chris Crewther.
Archbishop Glenn Davies joins a series of leaders of communities and churches to join the Australian Friends of Artsakh as signatories.
Videos
13:04 • 28.05.20
Armenia's Political Elite Celebtrates First Republic Anniversary in Sardarapat
14:13 • 15.05.20
3D Model of SARS-CoV-2 Virus at Atomic Resolution
13:25 • 09.05.20
Armenia's Political Leadership Marks 'Triple Victory Day' in Yerevan
16:29 • 04.05.20
Toyota Launches Karl Lagerfeld Limited-Edition SUV in Thailand
10:44 • 24.04.20
Armenia Commemorating 105th Anniversary of Genocide
12:31 • 23.04.20
Rep..Adam Schiff Discusses Genocide, US Aid to Armenia, Artsakh
09:22 • 23.04.20
Coronavirus: The World Has a Long Way to Go, Warns WHO Chief
15:33 • 21.04.20
Her Majesty, Queen Elizabeth II Celebrates Her 94th Birthday
13:59 • 18.04.20
Holy Fire at the Church of Sepulchre in Jerusalem
14:49 • 13.04.20
Andrea Bocelli Performs Eastern Sunday Concert From Italy's Duomo Di Milano
13:47 • 10.04.20
Kim Kardashian Does a Quarantine Makeup Tutorial With Kkw Beauty Products
16:59 • 08.04.20
Coronavirus Intensive Care: BBC's Special Coverage of London Hospital Where Doctors Fight to Save Lives
16:35 • 07.04.20
Seven-Year-Old Greek Piano Prodigy Pens 'Isolation Waltz'
12:35 • 27.03.20
World Coronavirus Update (Live)
23:27 • 16.03.20
Why Fighting Coronavirus Depends on You?
09:38 • 27.02.20
Kim Kardashian Spotted Throwing Punch at Sister Kourtney
10:53 • 22.02.20
Anna Turcotte: "Rooting Out Hatred toward Armenians Cannot Be Done By Brushing Aside History."
15:13 • 11.02.20
Virtual Reality 'Reunites' Korean Mother with Deceased 7-Year-Old Kid
09:35 • 23.01.20
Armenia is in a Unique Place to Act Like a Bridge Between Europe and Eurasia– Armen Sarkissian
16:03 • 21.01.20
US President Donald Trump Delivers Keynote Speech at Davos 2020
14:20 • 13.12.19
Pro-Armenian US Senators Issue Bipartisan Call on Genocide Recognition
09:49 • 12.12.19
I'm Not Going to Cease until We Do What is Morally Right - Menendez on Armenian Genocide
16:02 • 21.11.19
SpaceX Starship MK1 Explodes! At Boca Chica, Texas
10:10 • 08.11.19
Sen. Bob Menendez Calls for Passage of Armenian Genocide Resolution
16:07 • 30.10.19
Rep. Schiff on Recognizing the Armenian Genocide
11:03 • 26.10.19
Nagorno-Karabakh's Statuis and Security are Ultimate Priorities for Armenia, Mnatsakanyan Tells BBC
10:10 • 24.10.19
US Congressman Jim Costa Slams Turkey for Recent Actions and Urges Support of Armenian Genocide Recognition
16:12 • 18.10.19
LIVE: NASA Astronauts Spacewalk Outside the International Space Station
12:05 • 12.10.19
Reps. Speier and Chu Watch HALO De-Mining Demonstration in Artsakh
17:24 • 09.10.19
Armenian Prime Minister Hosts Kim Kardashian in Government
11:37 • 08.10.19
WCIT 2019: Kim Kardashian Addresses Participants of World's Biggest Technology Forum in Yerevan
13:12 • 30.09.19
World Leaders Attend Jacques Chirac's Funeral in Paris
10:58 • 26.09.19
Armenian Prime Minister Nikol Pashinyan Addresses General Debate at UN General Assembly's 74th Session
11:21 • 14.09.19
Serj Tankian, Creative Armenia Release '7 Notes Challenge' Compilation Album
10:35 • 09.08.19
Armenian Prime Minister Arrives in Kyrgyzstan on Working Visit
09:57 • 02.08.19
USAID Commits to Complete Artsakh De-Mining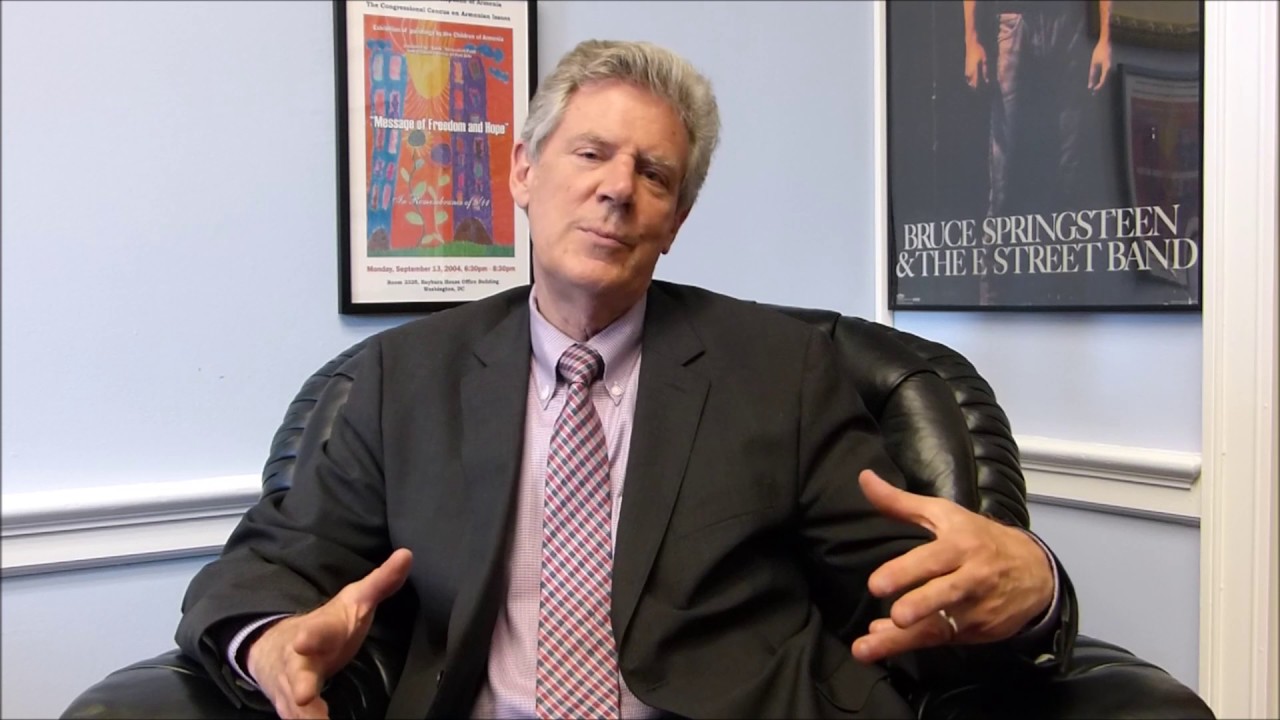 10:09 • 21.06.19
US Representative Frank Pallone Introduces Resolution Praising the US-Armenia 'Strategic Partnership'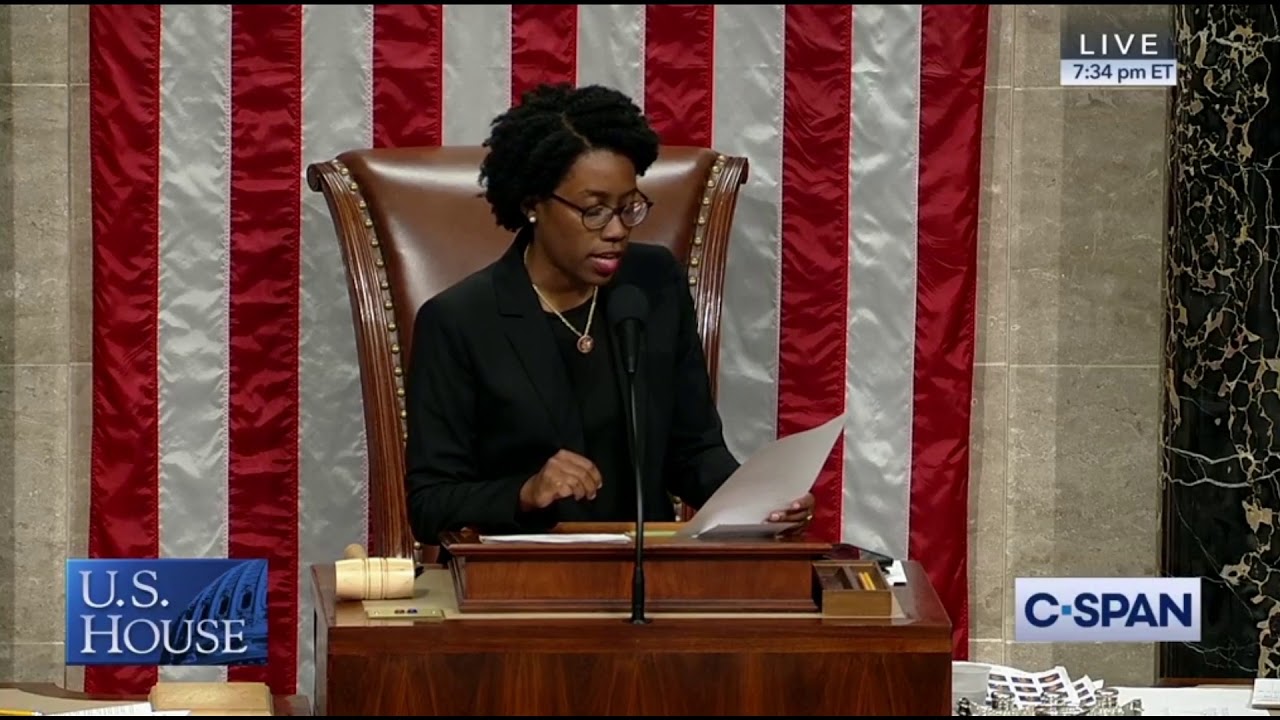 11:03 • 19.06.19
US House Passes Jackie Speier Amendment Appropriating Additional $40 Million for Armenia
09:26 • 14.06.19
Congressional Armenian Caucus Co-Chair Rallies Support for Additional $40 Million Appropriation for Armenia
10:16 • 13.06.19
US Congressman Frank Pallone Calls for Removal of Barriers to US-Artsakh Dialogue
Analysis