Armenian-Lithuanian parliamentary cooperation discussed in Yerevan  
18:35 • 03.10.19
President of the National Assembly Ararat Mirzoyan on Thursday received a delegation led by Viktoras Pranckietis, the speaker of the Lithuanian Seimas, to discuss parliamentary cooperation affairs.

According to an official press release summing up the meeting, the two officials first met for private talks to consider the possible areas of partnership.

Greeting the high-ranking guest in his office, Mirzoyan hailed the successfully developing the bilateral relations ″anchored on shared values and a shared vision″ (factors which he praised as an important impetus to the promotion of democracy and human rights).

He thanked the Lithuanian parliament for the ratification of the Comprehensive and Enhanced Partnership Agreement between the European Union and Armenia (CEPA), highlighting the significance of the deal for the country.
Mirzoyan also praised the Lithuanian legislators for the support to the Nagorno-Karabakh (Artsakh) conflict settlement efforts, appreciating their balanced stance on the peace process.

Pranckietis, for his part, thanked his Armenian counterpart for his earlier visit to the country. ″It is an honor for us [to be here], and we congratulate Armenia on the Velvet Revolution. We treat it as a new step towards a deeper partnership with the European Union. That, I think, comes to affirm the fact that cooperation between our countries is developing in the right direction,″ he said, emphasizing also his country's willingness to foster the partnership in all possible areas.
The Lithuanian parliament official invited Mirzoyan to visit his country again, unveiling also President Dalia Grybauskaitė's plan to conduct a trip to Armenia after the New Year holidays.
″I think your visit will be absolutely timely,″ he said.
Thanking Pranckietis for the invitation (as well as the support which the Lithuanian government is willing to offer Armenia in the country's democracy-building efforts), Mirzoyan mutually expressed Armenia's willingness to expand the developing parnership. ″That message is important to us. We have talked to your ambassador and are now in a process of outlining the areas on which we can concentrate our future efforts. We, on our part, also have a willingness to develop cooperation,″ he said.
The discussion later continued in an extended format. Thanking the Lithuanian parliamentary delegation for an essential contribution to the interstate ties, Mirzoyan reaffirmed Armenia's readiness to establish closer relations with the country. ″I think our cooperation must develop based on shared values: democracy, protection of human rights, free competition and fight against corruption. I would like to let you also know, as our partner, that those are fundamental values for us, a [chosen] path we are not going to ever deviate from.″
Highlighting the existing regional challenges, Mirzoyan further called the guests' attention to a range of unsettled issues. He thanked the members of the Lithuanian parliament for support to the OSCE Minsk Group's balanced efforts towards reaching peace over Nagorno-Karabakh.
The parliament speaker later briefed the delegation on the ongoing reforms in Armenia. ″There are probably two [kinds of] challenges which I would like to address now: the economic ones and those dealing with the judiciary. In the economic aspect, I have to share the little success we have managed to record over the period. We have essentially expanded the budget to raise the salaries in different sectors and reduce shadow economy. Those are small yet essential steps we have been able to carry out,″ he said, highlighting free competition and the eradication of monopolies as the most important achievements.
Addressing the reforms in the judiciary, Mirzoyan said: ″In the wake of last year's developments, the Armenian people managed to return the executive power. The snap parliamentary elections, conducted subsequently, were considered in line with the highest standards according to all – including the most meticulous – evaluations. And those elections paved the way to returning also the legislative power to our people. I have to state with a deep regret, though, that we cannot say the same about the judiciary.″
Sharing the Armenian parliament speaker's concerns, Pranckietis admitted their country's situation is not unique either. ″Last month, for instance, six judges were dismissed over suspicions of entanglement in corrupt affairs. I think those problems are global in scale, and your case, certainly, is not unique. We are hopeful our experience will be valuable also for you. The justice authorities have already submitted laws in Lithuania, proposing the judciary's consolidation. Public confidence in the judiciary has considerably increased over the recent years. Hence we are hopeful that every country, including Armenia, is able to achieve such a level of trust,″ he said.
Videos
13:04 • 28.05.20
Armenia's Political Elite Celebtrates First Republic Anniversary in Sardarapat
14:13 • 15.05.20
3D Model of SARS-CoV-2 Virus at Atomic Resolution
13:25 • 09.05.20
Armenia's Political Leadership Marks 'Triple Victory Day' in Yerevan
16:29 • 04.05.20
Toyota Launches Karl Lagerfeld Limited-Edition SUV in Thailand
10:44 • 24.04.20
Armenia Commemorating 105th Anniversary of Genocide
12:31 • 23.04.20
Rep..Adam Schiff Discusses Genocide, US Aid to Armenia, Artsakh
09:22 • 23.04.20
Coronavirus: The World Has a Long Way to Go, Warns WHO Chief
15:33 • 21.04.20
Her Majesty, Queen Elizabeth II Celebrates Her 94th Birthday
13:59 • 18.04.20
Holy Fire at the Church of Sepulchre in Jerusalem
14:49 • 13.04.20
Andrea Bocelli Performs Eastern Sunday Concert From Italy's Duomo Di Milano
13:47 • 10.04.20
Kim Kardashian Does a Quarantine Makeup Tutorial With Kkw Beauty Products
16:59 • 08.04.20
Coronavirus Intensive Care: BBC's Special Coverage of London Hospital Where Doctors Fight to Save Lives
16:35 • 07.04.20
Seven-Year-Old Greek Piano Prodigy Pens 'Isolation Waltz'
12:35 • 27.03.20
World Coronavirus Update (Live)
23:27 • 16.03.20
Why Fighting Coronavirus Depends on You?
09:38 • 27.02.20
Kim Kardashian Spotted Throwing Punch at Sister Kourtney
10:53 • 22.02.20
Anna Turcotte: "Rooting Out Hatred toward Armenians Cannot Be Done By Brushing Aside History."
15:13 • 11.02.20
Virtual Reality 'Reunites' Korean Mother with Deceased 7-Year-Old Kid
09:35 • 23.01.20
Armenia is in a Unique Place to Act Like a Bridge Between Europe and Eurasia– Armen Sarkissian
16:03 • 21.01.20
US President Donald Trump Delivers Keynote Speech at Davos 2020
14:20 • 13.12.19
Pro-Armenian US Senators Issue Bipartisan Call on Genocide Recognition
09:49 • 12.12.19
I'm Not Going to Cease until We Do What is Morally Right - Menendez on Armenian Genocide
16:02 • 21.11.19
SpaceX Starship MK1 Explodes! At Boca Chica, Texas
10:10 • 08.11.19
Sen. Bob Menendez Calls for Passage of Armenian Genocide Resolution
16:07 • 30.10.19
Rep. Schiff on Recognizing the Armenian Genocide
11:03 • 26.10.19
Nagorno-Karabakh's Statuis and Security are Ultimate Priorities for Armenia, Mnatsakanyan Tells BBC
10:10 • 24.10.19
US Congressman Jim Costa Slams Turkey for Recent Actions and Urges Support of Armenian Genocide Recognition
16:12 • 18.10.19
LIVE: NASA Astronauts Spacewalk Outside the International Space Station
12:05 • 12.10.19
Reps. Speier and Chu Watch HALO De-Mining Demonstration in Artsakh
17:24 • 09.10.19
Armenian Prime Minister Hosts Kim Kardashian in Government
11:37 • 08.10.19
WCIT 2019: Kim Kardashian Addresses Participants of World's Biggest Technology Forum in Yerevan
13:12 • 30.09.19
World Leaders Attend Jacques Chirac's Funeral in Paris
10:58 • 26.09.19
Armenian Prime Minister Nikol Pashinyan Addresses General Debate at UN General Assembly's 74th Session
11:21 • 14.09.19
Serj Tankian, Creative Armenia Release '7 Notes Challenge' Compilation Album
10:35 • 09.08.19
Armenian Prime Minister Arrives in Kyrgyzstan on Working Visit
09:57 • 02.08.19
USAID Commits to Complete Artsakh De-Mining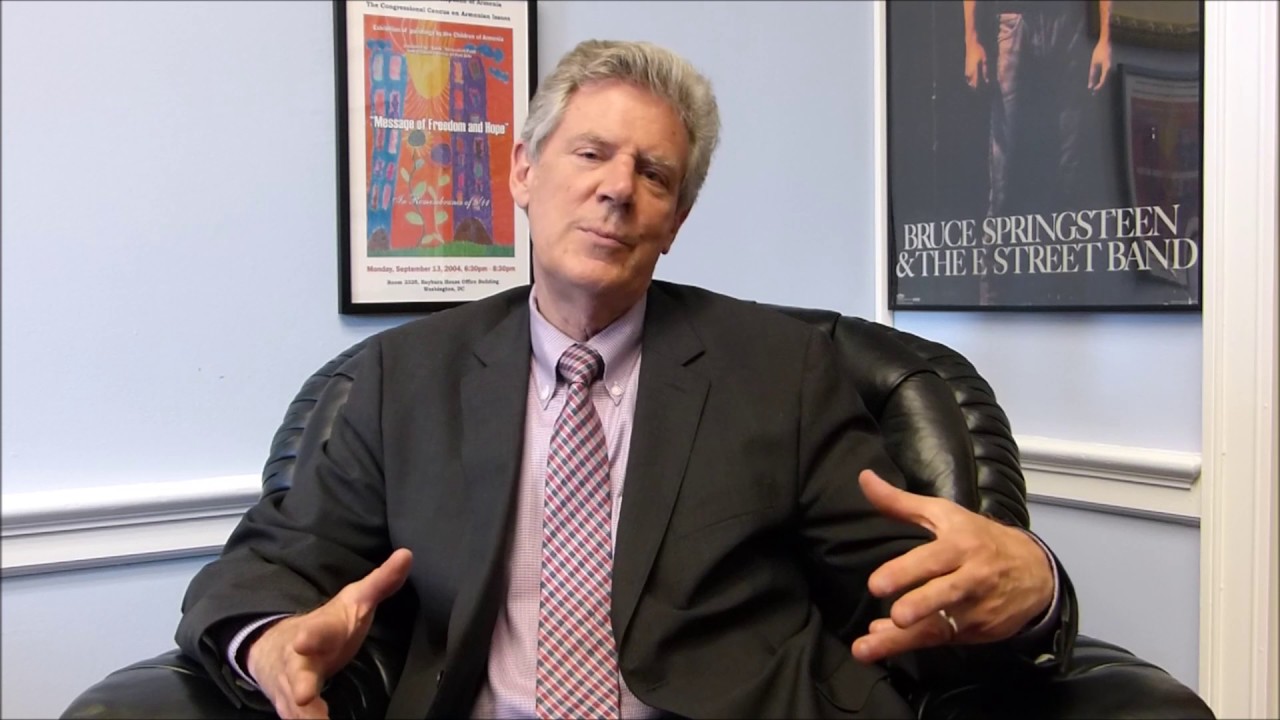 10:09 • 21.06.19
US Representative Frank Pallone Introduces Resolution Praising the US-Armenia 'Strategic Partnership'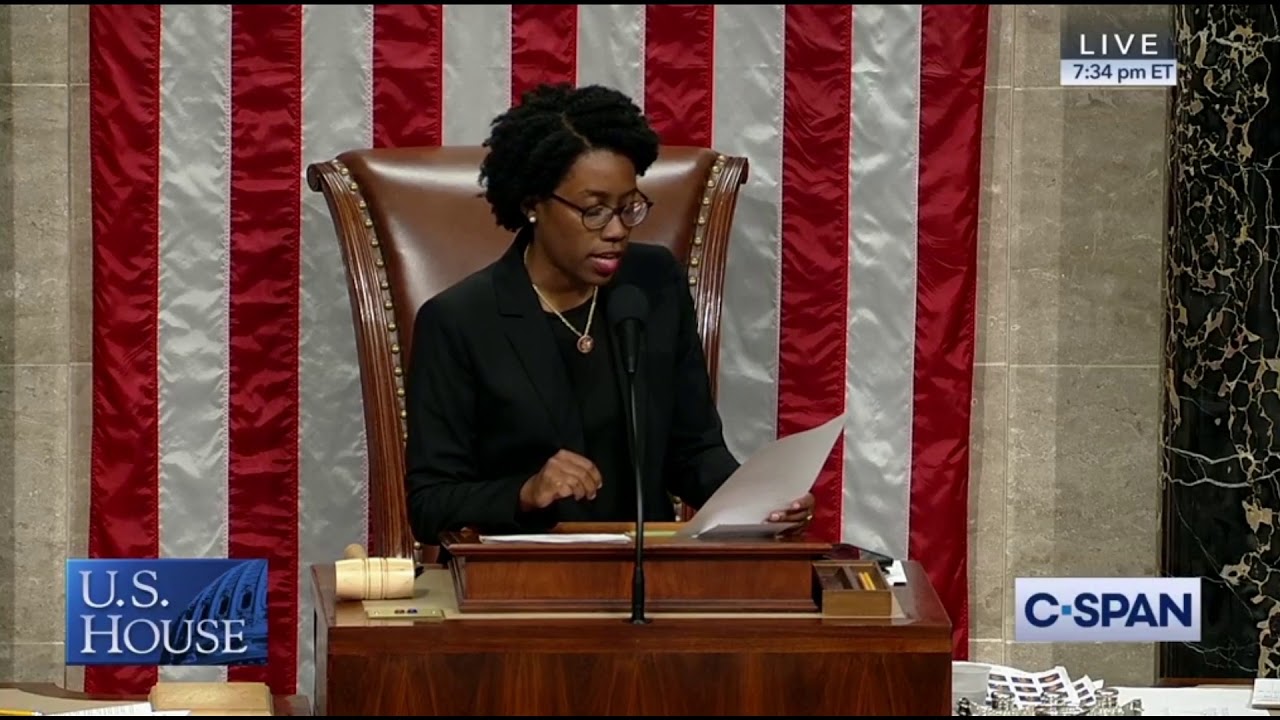 11:03 • 19.06.19
US House Passes Jackie Speier Amendment Appropriating Additional $40 Million for Armenia
09:26 • 14.06.19
Congressional Armenian Caucus Co-Chair Rallies Support for Additional $40 Million Appropriation for Armenia
10:16 • 13.06.19
US Congressman Frank Pallone Calls for Removal of Barriers to US-Artsakh Dialogue
Analysis