Liz Cheney urges Pompeo to 'immediately expel' Erdoğan guards who beat Americans
09:30 • 12.11.19
The third-ranking House Republican is calling for Turkish President Recep Tayyip Erdoğan's security men to be denied entry to the United States — or expelled — for beating US citizens after his last visit to the White House.
Fifteen of Erdogan's guards were criminally charged for attacking Americans in Washington in May 2017. The guards were allowed to flee, but two Turkish-American collaborators were sentenced to one year in prison, The Washington Examiner reports.
Wyoming Rep. Liz Cheney, chairwoman of the House Republican Caucus, wrote Monday to Secretary of State Mike Pompeo that those involved in 2017 attacks should be barred from returning this week, or "immediately expelled."
"This behavior is sadly routine for President Erdoğan on Turkish soil," Cheney wrote in a letter first reported by the Washington Examiner. "It is wrong and disturbing there, and it is an affront to American values and entirely unwelcome here. The Erdoğan regime's use of violence against innocent civilians anywhere is inhumane, uncivilized, and unacceptable."
Shortly after meeting with Trump two years ago, Erdoğan appeared to relay a command and watched as his guards broke through a D.C. police line to attack a small group of people chanting against him. The men kicked senior citizens in the head and choked a woman.
A coalition of Kurdish-American, Armenian-American, and anti-authoritarian protesters intends to protest Erdoğan on Wednesday. Many of the 2017 attack victims told the Washington Examiner they intend to return.
"I am scared myself for my life, but I am not going to give up. I am going to definitely protest him again the way we did two years ago in Sheridan Circle," said Sayid Reza Yasa, 62, a Turkey-born Kurdish American who was kicked in the head by three men outside the Turkish ambassador's residence in May 2017.
Trump never condemned the 2017 attack, but footage of the event contributed to a sharp downturn in US-Turkish relations. The House passed a unanimous resolution calling for perpetrators to be prosecuted.
Although 15 of Erdoğan's guards were criminally charged, 11 cases were dropped under circumstances that remain unclear. The State Department had worked with law enforcement to match photos to travel documents before charges were made.
Authorities have said little about how they will handle visas or arrest procedures for guards accused of assault. The State Department, the White House, and Washington's Metropolitan Police Department have avoided offering specifics on planning for the Wednesday visit.
Immediately before the May 2017 attack, protesters chanted that the Turkish president was a "baby killer" in response to his crackdown on Kurds in Turkey. His attack on Kurds in northern Syria is expected to be one of the top focuses Wednesday. Vice President Mike Pence brokered a ceasefire last month after Trump threatened to destroy the Turkish economy.
Turkish officials said Trump apologized to Erdoğan after his guards were criminally charged, but the White House denied it.
Videos
14:20 • 13.12.19
Pro-Armenian US Senators Issue Bipartisan Call on Genocide Recognition
09:49 • 12.12.19
I'm Not Going to Cease until We Do What is Morally Right - Menendez on Armenian Genocide
16:02 • 21.11.19
SpaceX Starship MK1 Explodes! At Boca Chica, Texas
10:10 • 08.11.19
Sen. Bob Menendez Calls for Passage of Armenian Genocide Resolution
16:07 • 30.10.19
Rep. Schiff on Recognizing the Armenian Genocide
11:03 • 26.10.19
Nagorno-Karabakh's Statuis and Security are Ultimate Priorities for Armenia, Mnatsakanyan Tells BBC
10:10 • 24.10.19
US Congressman Jim Costa Slams Turkey for Recent Actions and Urges Support of Armenian Genocide Recognition
16:12 • 18.10.19
LIVE: NASA Astronauts Spacewalk Outside the International Space Station
12:05 • 12.10.19
Reps. Speier and Chu Watch HALO De-Mining Demonstration in Artsakh
17:24 • 09.10.19
Armenian Prime Minister Hosts Kim Kardashian in Government
11:37 • 08.10.19
WCIT 2019: Kim Kardashian Addresses Participants of World's Biggest Technology Forum in Yerevan
13:12 • 30.09.19
World Leaders Attend Jacques Chirac's Funeral in Paris
10:58 • 26.09.19
Armenian Prime Minister Nikol Pashinyan Addresses General Debate at UN General Assembly's 74th Session
11:21 • 14.09.19
Serj Tankian, Creative Armenia Release '7 Notes Challenge' Compilation Album
10:35 • 09.08.19
Armenian Prime Minister Arrives in Kyrgyzstan on Working Visit
09:57 • 02.08.19
USAID Commits to Complete Artsakh De-Mining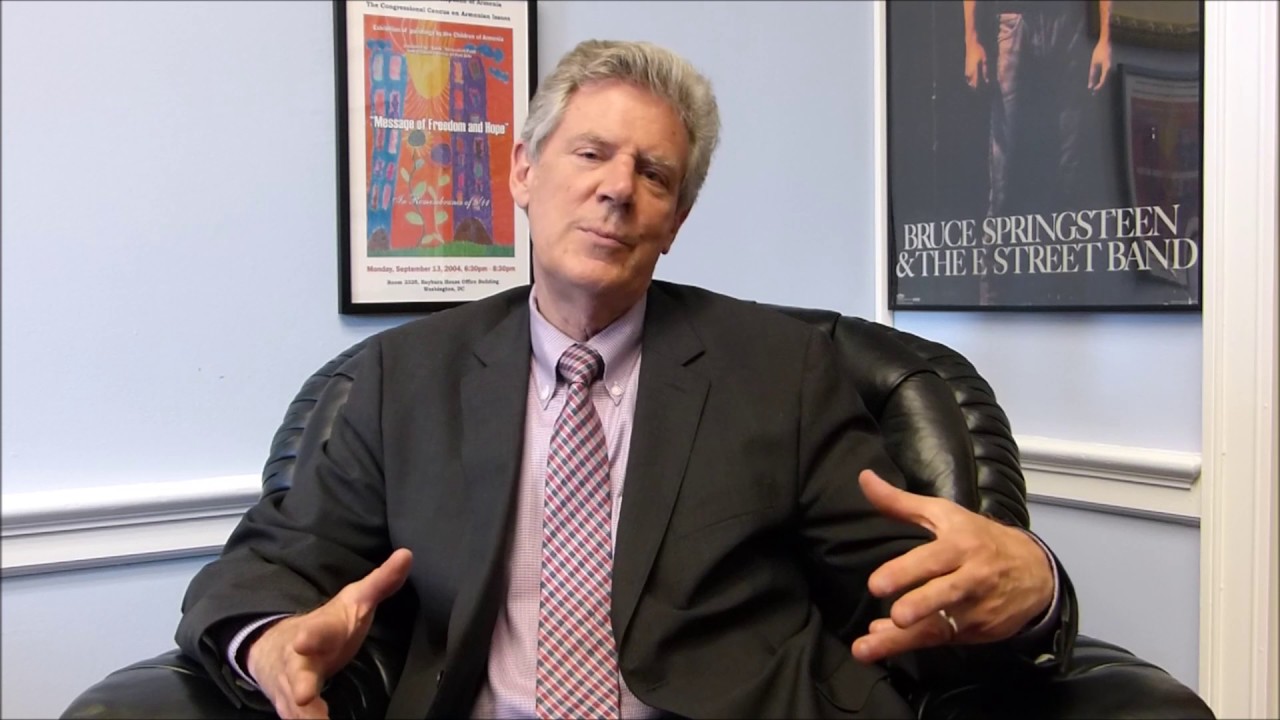 10:09 • 21.06.19
US Representative Frank Pallone Introduces Resolution Praising the US-Armenia 'Strategic Partnership'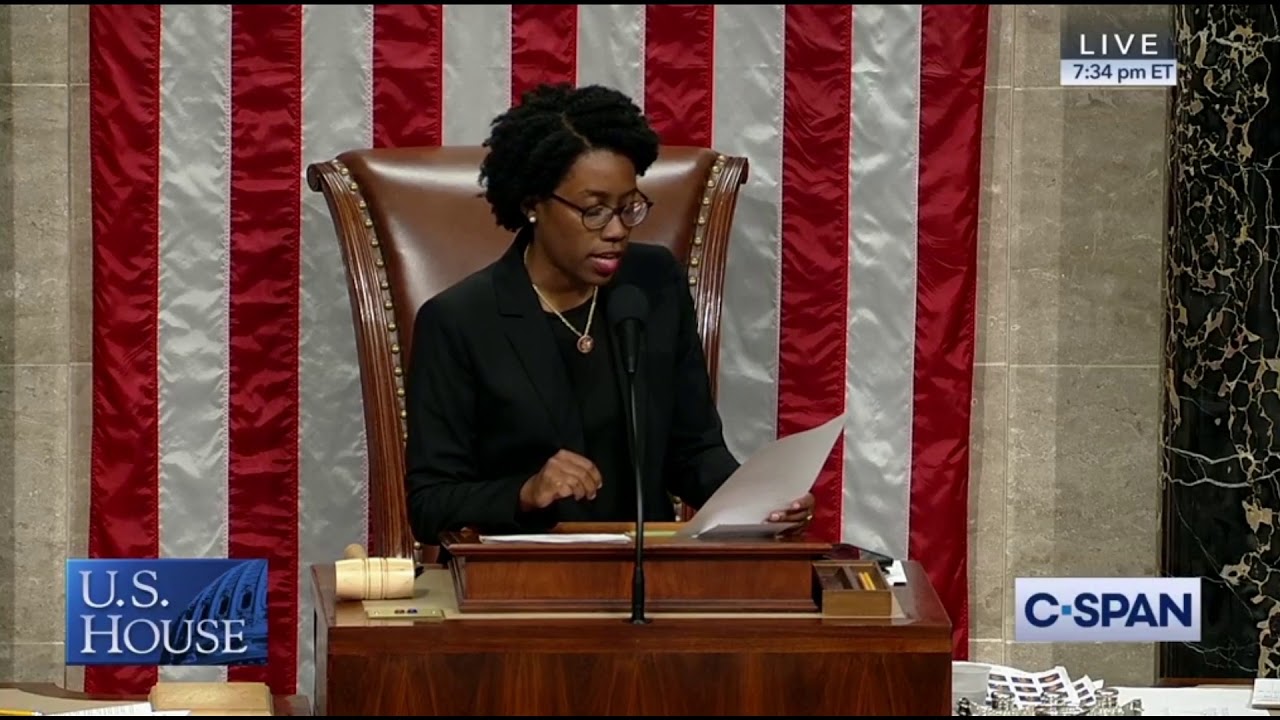 11:03 • 19.06.19
US House Passes Jackie Speier Amendment Appropriating Additional $40 Million for Armenia
09:26 • 14.06.19
Congressional Armenian Caucus Co-Chair Rallies Support for Additional $40 Million Appropriation for Armenia
10:16 • 13.06.19
US Congressman Frank Pallone Calls for Removal of Barriers to US-Artsakh Dialogue
14:15 • 25.05.19
Kim Kardashian makes brief cameo in Paris Hilton music video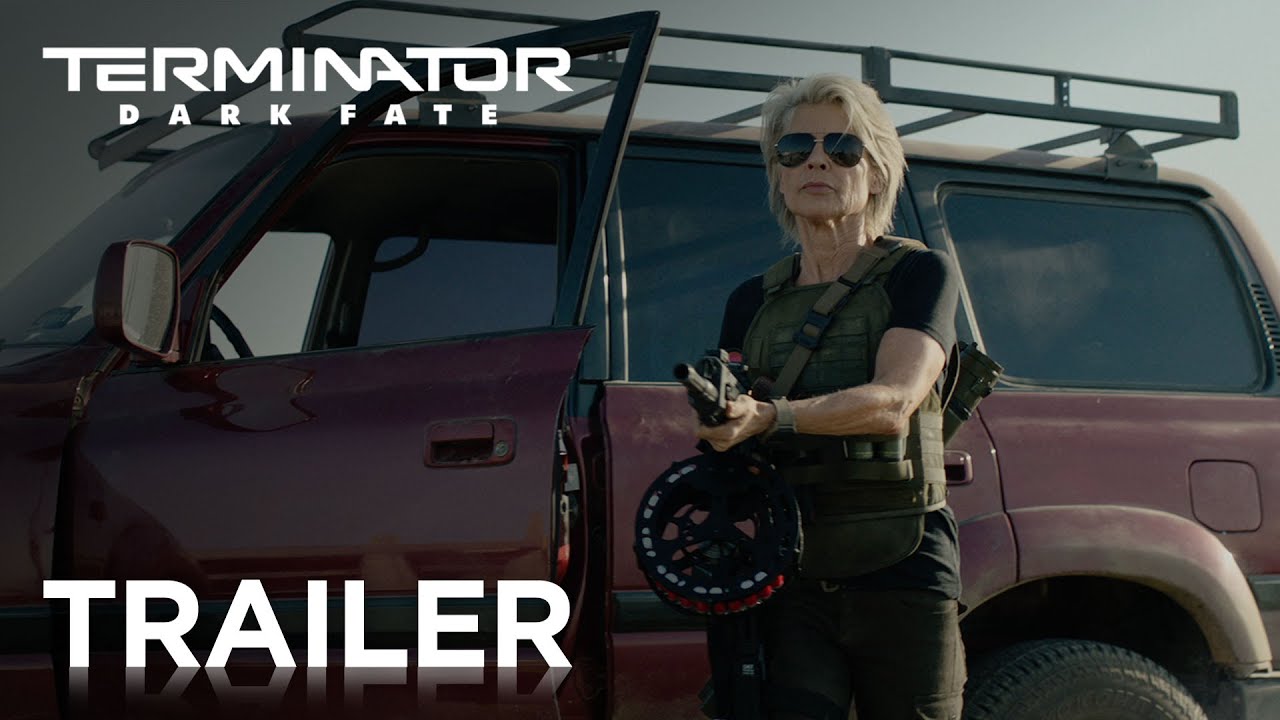 14:28 • 24.05.19
Terminator Dark Fate Official Trailer #1 Released
09:09 • 14.05.19
Nikol Pashinyan Attends Dinner Dedicated to 10th Anniversary of Eastern Partnership Program
13:49 • 10.05.19
Armenian Prime Minister Heads to Work Riding Bicycle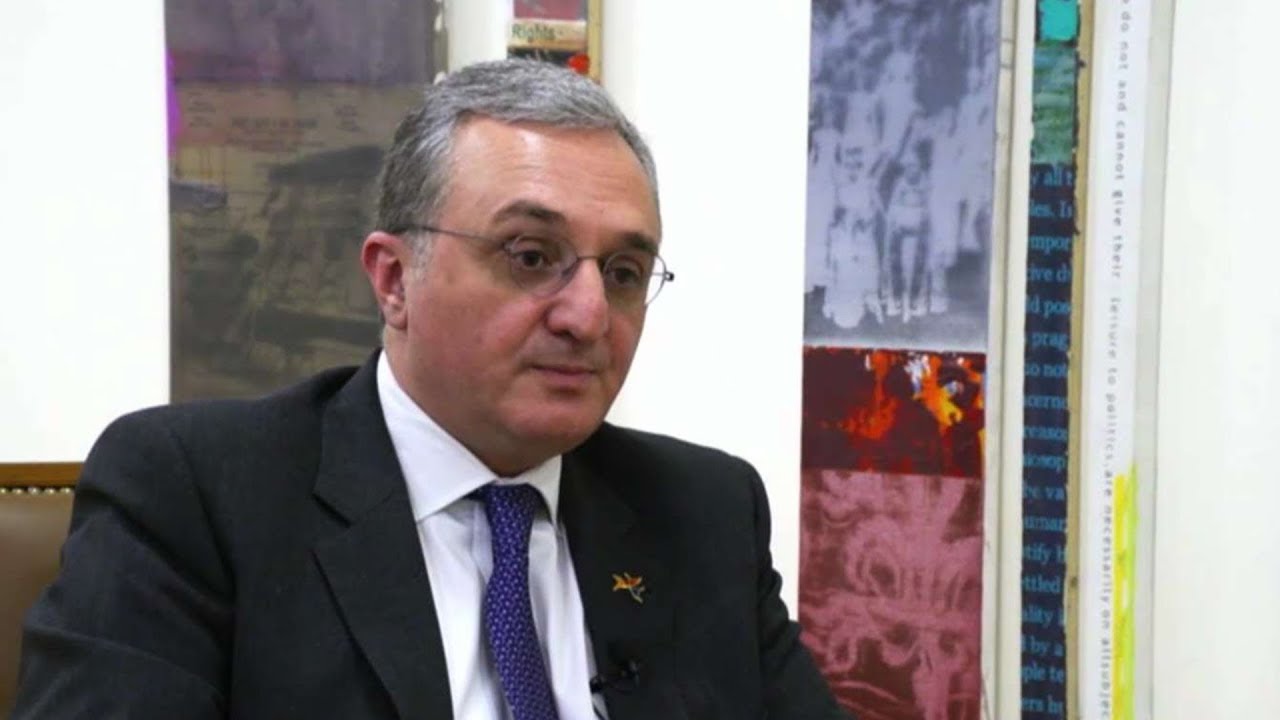 11:06 • 04.05.19
What is Arms Trade for Israel is a Weapon of Death for Our People, Foreign Minister Tells Israeli TV Channel
13:38 • 30.04.19
Armenian Prime Minister Greets EAEU Representatives for Official Meeting in Yerevan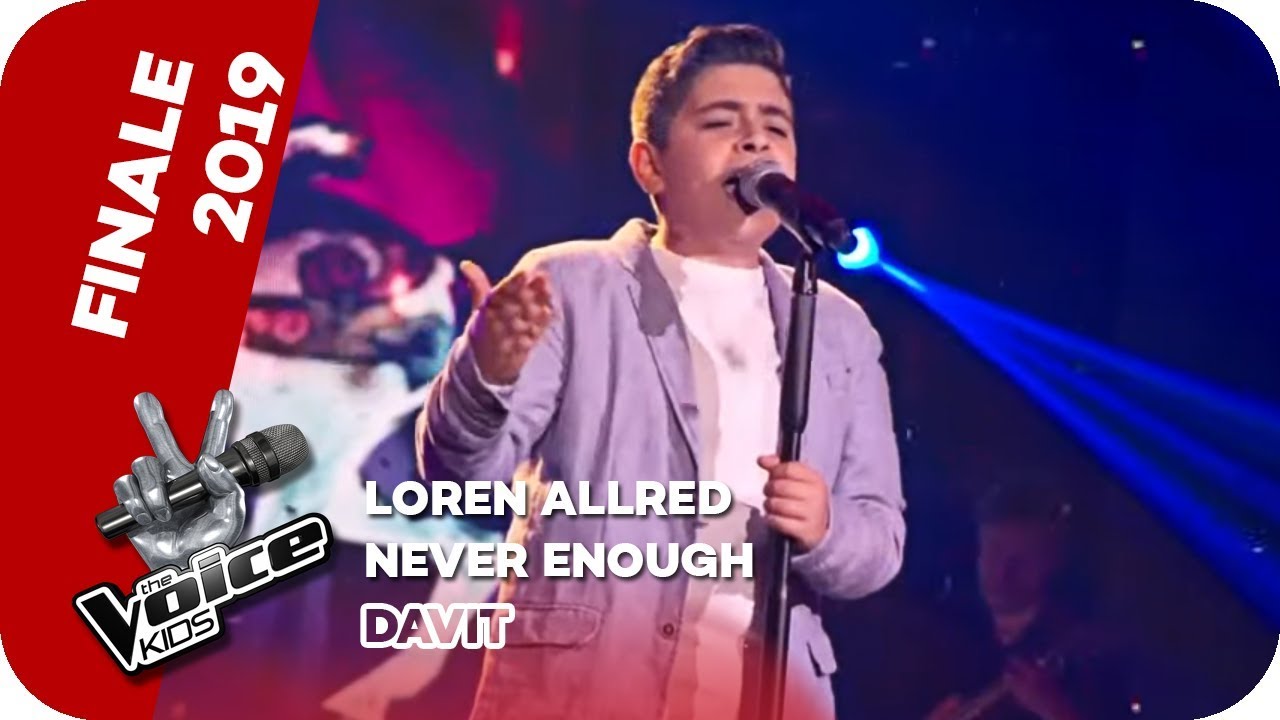 14:30 • 26.04.19
The Voice Kids 2019: Young Armenian Participant Leaves Jury Stunned in Germany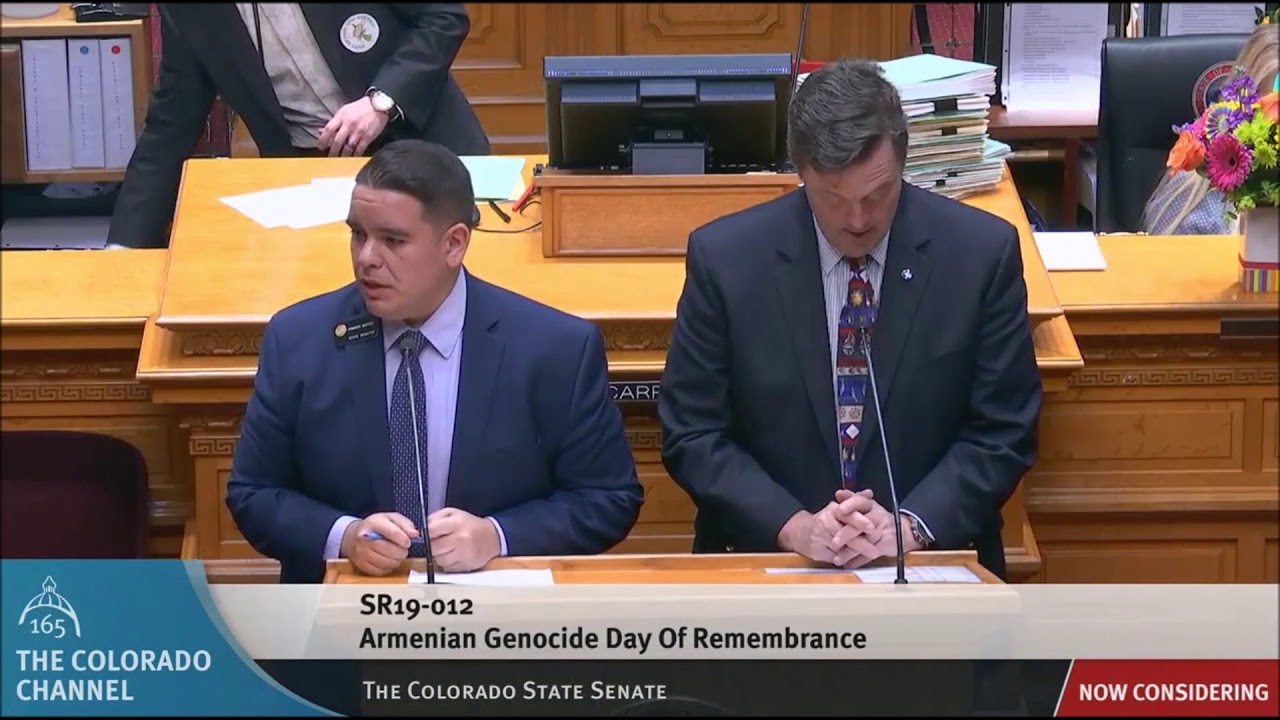 09:39 • 25.04.19
Colorado Recognizes Artsakh, Honors Genocide Victims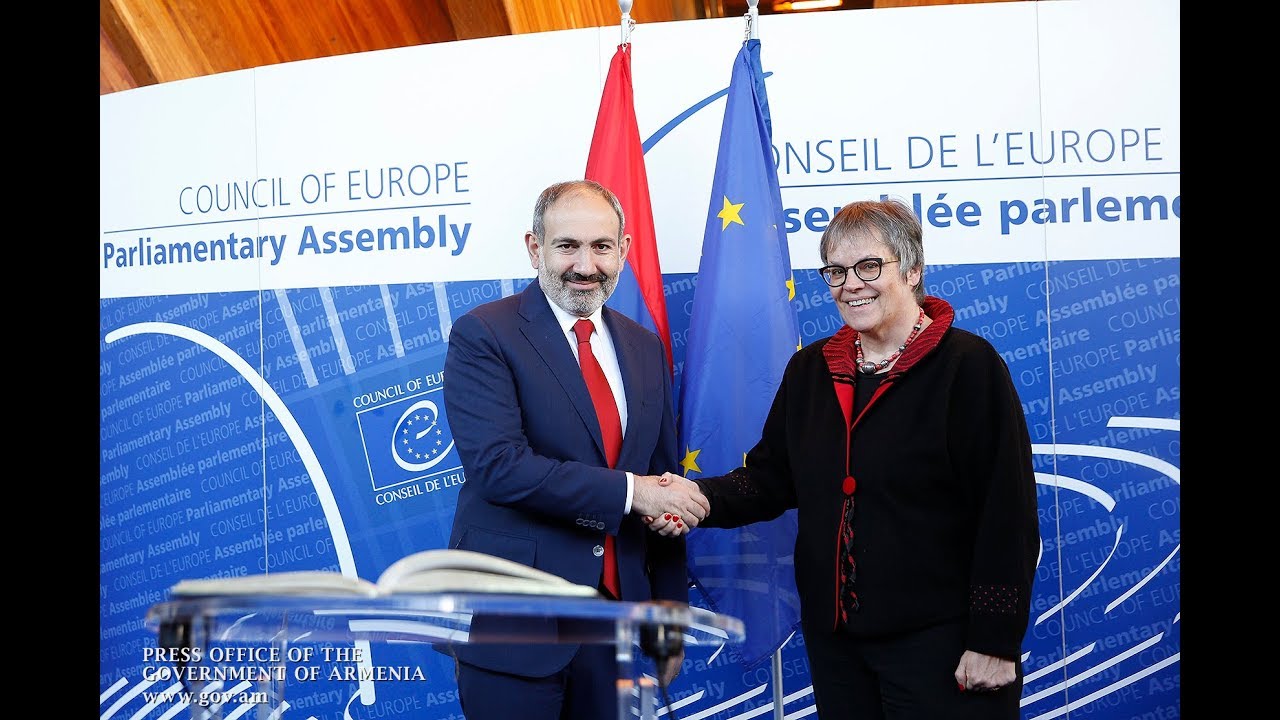 14:58 • 11.04.19
Nikol Pashinyan meets with PACE President Liliane Maury in Strasbourg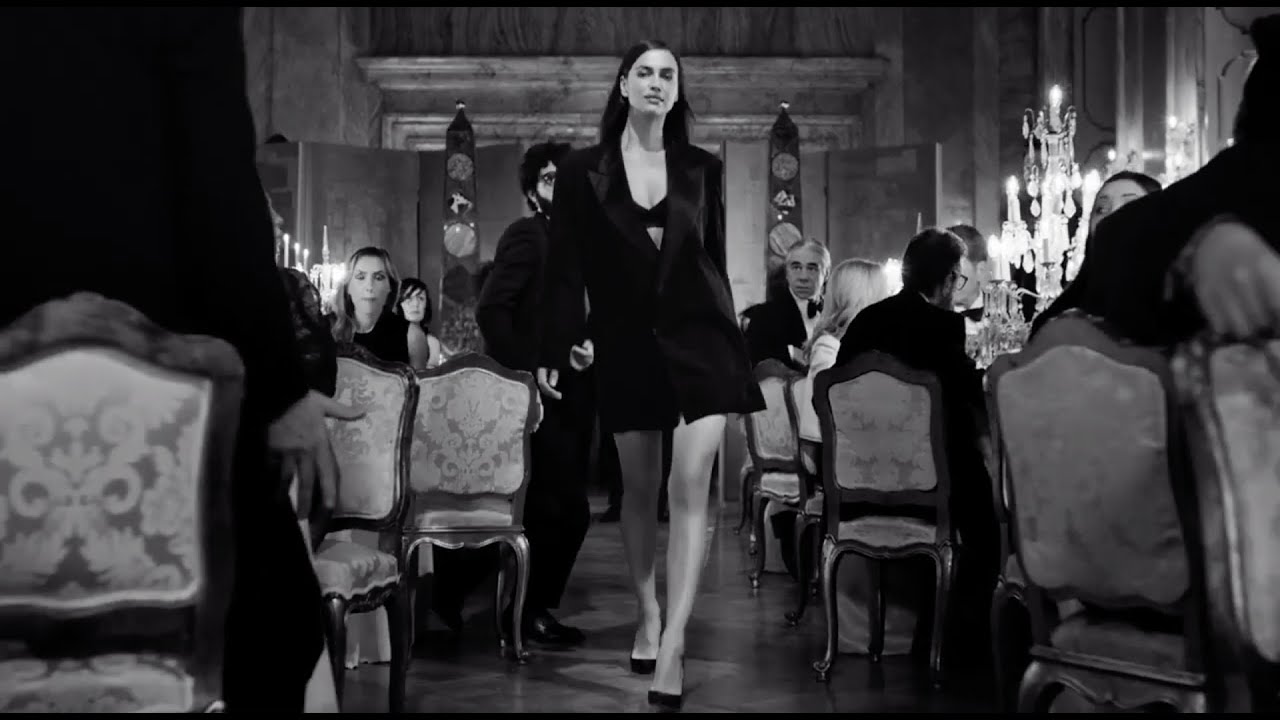 18:32 • 09.04.19
Scandal A Paris: New Jean Paul Gaultier Perfume Ad Features Irina Shayk Walking Under Rhythms of Khachaturian's Waltz
15:58 • 09.04.19
US Ambassador Praises Democratic Changes in Armenia Since April 2018
10:46 • 27.03.19
US Congressman Frank Pallone Calls for Lifting Travel Restrictions on Artsakh
15:01 • 16.03.19
The Voice: Armenian 'Freddie Mercury' Stuns Jury at Youth Singing Contest in Russia
10:20 • 09.03.19
Armenia Will Not Be Authoritarian, Prime Minister Tells Euronews
10:42 • 06.03.19
European Commission President Jan-Claude Juncker Holds Press Conference with Nikol Pashinyhan
18:16 • 05.03.19
EU's Donald Tusk Praises Armenian Prime Ministers Resolve to 'Bring About Democratic Reforms'
15:08 • 05.03.19
Armenian President Hosts Financial Times' Innovation Editor John Thornhill
12:08 • 05.03.19
Armenian Prime Minister Responds to Members of European Parliament's Committee on Foreign Affairs
15:40 • 28.02.19
Nikol Pashinyan Visits Mosque, Ali Qapu Palace in Isfahan
12:06 • 28.02.19
Iranian-Armenians Give Warm Welcome to Armenian Prime Minister
Analysis