We hope for objective and impartial investigation and fair verdict – IDBank lawyer on criminal case on lawsuit demanding $22 million
09:10 • 13.11.19
The lawsuit between well-known businessman Gevorg Afandyan and IDBank (formerly Anelik Bank) is expected to gain ground in the near future. The businessman demands $22 million from the bank for an alleged violation of rights. In particular, on September 20, the Yerevan hioe of General Jurisdiction published the court decision to satisfy the bankruptcy company claim and to charge a sum of $22 million from the Bank, on the case "BML. ARZNI" LLC and the bankruptcy manager of the same LLC (Arzni Mineral Water Plant) v. "Anelik Bank". On this occasion IDBank made an announcement, in which stated the court decision to be "unimaginable".
IDBank issued a statement in that connection considering the court ruling "unimaginable".
"We announce that we do not acknowledge the rendered judgment and continue to insist that the collateral in the alienation of the "Arzni mineral water plant" was not breached by any prior arrangement. Therefore, we consider this decision of the court to confiscate money from the Bank absolutely groundless and biased, in fact, in favor of a person who has been known in Armenia for many years with his problematic style of dealing with different Armenian banks. "The damage made by this "businessman" to Anelik Bank and its shareholders only, amounts to tens of millions of dollars," it said.
Tert.am contacted Artur Melikyan, Head of the Bank's Legal Department, to find out details behind the scandalous deal. The businessman said they firmly believe that the court will pass a fair judgement to protect Armenia's economic sector from non-contentious encroachments. The full interview is provided below:
Mr Melikyan, first of all, can you present, in two words, what this scandalous trial is about?
In two words, this is an attempt to serve the law to one's own desires and "unimaginable" ambitions. If more serious, according to Mr. Afandyan, there was a breach of agreement, and in our opinion, we have kept the agreement. Instead of various bankrupt companies, I mention Mr. Gevorg Afandyan's name, as he is their real beneficiary, at least to my knowledge, and it has never been never denied.
Gevorg Afandyan, a well-known businessman, himselfm, the real beneficiary of the former Star supermarket chain, Arzni mineral water plant, Byurakn and other companies, borrowed $7mln from the Bank, pledging "BML Arzni" Company's property, including the building of the famous mineral water factory. After some time he did not fulfill his obligations under the loan agreement, and the case got to the point of confiscation.
The Bank, however, has agreed to give Gevorg Afandyan an exclusive preference for himself or someone designated by him, within two years to buy the property, and in case of alienation to another person, undertook to pay a fivefold fine. Without going into details of the uncertainties that has been and currently exist around the legal phenomena of "right of preference" and "confiscation value", the manner of their application, as well as the grounds on which the Bank considers this agreement null and void, and concerning which, on the basis of the Bank's application, a lawsuit is filed, I would just like to say that the Bank has kept all the terms of the agreement. Specifically, when the property was alienated to "Tarmak" LLC before the two years passed, it was the company that Mr. Afandyan mentioned, as the Bank estimates that 33% of the company's shares are ultimately owned by Mr. Afandyan's son, Vahe Afandyan. In addition, the transaction was executed immediately, as a result of long negotiations with Afandyan, of course, with his consent.
One year after all this "BML Arzni's'' bankruptcy manager has filed a lawsuit alleging that the Bank has breached the above-mentioned agreement and is therefore required to pay a $ 22 million fine.
This case was heard by the Kotayk District Court of First Instance, by which a number of cases of bankruptcy of Afandyan companies were also heard. During the judicial examination of the present case, the court made a favorable decision for Afandyan, that is, it was decided to confiscate the astronomical sum from the Bank, without even going into the details of this unprecedented case for the Armenian banking system.
Noting the gross violations of 25 procedural and substantive rights which the court allowed in reaching its judgment, the Bank appealed to the Court of Appeal.
The latter, having overturned the first-instance court's verdict, nevertheless sent the case to a new trial, although in our opinion it should have been dismissed. At the same time, the Court of Appeal also noted, among other grounds, that the court did not disclose the real will of the parties of the dispute, as it was unclear what "the right of preference" was and what was the manner of exercising it.
The next decision concerning the case was made on September 20, by which Yerevan Court of General Jurisdiction, not only disregarded the instructions of the Court of Appeal but also allowed new violations of procedural and substantive law, including the application of a legal norm not generally applicable in such a case.
We have, of course, again appealed against this judgment, which has already been the subject of public discussion in the Court of Appeal, and at the moment its unprecedented negative consequences are not only in ours, but also, in the center of attention of the Armenian banking system in general. I assure you, the issue will not be dismissed by legal, economic experts and analysts either. This is the whole scandal.
Gevorg Afandyan claims that the Bank violated the agreement. Do you have proof that this has not happened?
Judge Yourself. There are thousands of companies in Armenia, but for some reason, Arzni Mineral Water Plant has been alienated to a company, 33% shares of which are ultimately owned by Mr. Afandyan's son, Vahe Afandyan. By the way, this company, "Tarmak" LLC, was created for the purpose of acquiring the property in dispute, and Vahe Afandyan received the mentioned 33% as a gift. What do you think led to this? Do you think such deals are possible without long negotiations, without the involvement of lawyers and economists, secretly, without witnesses? Certainly this is not possible. In this case, the negotiations were conducted in person - with G. Afandyan, and there is large-scale correspondence proving it, other signed documents, by the way Afandyan doesn't deny that either․
The businessman also claims that neither he nor his son were aware of the decision regarding the "Tarmak" company created to operate the Arzni mineral water plant. Is there any proof that this is not true?
And do you think Vahe Afandyan was not aware when he was signing under all the documents of "Tarmak" LLC? Moreover, neither Gevorg Afandyan nor Vahe Afandyan have ever disputed Vahe Afandyan's signature under those documents, which means that all of G. Afandyan's claims that they were unaware of everything, do not have any legal grounds.
The court's decision was described by the bank as "unimaginable". Why?
Any rational person will come to that conclusion by comparing the above mentioned facts. You know, you can't wake up one day, or rather wake up a year later and decide that one of the banks owes you $ 22 million when you pledge your property, you get $ 7 million, and then with no real payback. you get 33% of your property. Isn't it "unimaginable"?
However, the saddest part is not G. Afandyan's behavior but the very important circumstance that in my view, in the pursuit of these dishonest goals, he has been supported and continues to be supported by those incompetent representatives of the judicial system of Armenia, whose approach to work is very formalist and who do not examine the case with all its subtleties and according to the rule of law. In my personal estimation, it is the result of wrong judgments that such dishonest entrepreneurs, who are already doing a great disservice to the economy, are "taking wing" and endangering the country's banking system and investment environment for their own highly personal purposes.
We are aware that the Bank has also applied to the Prime Minister of the Republic. Is there any reaction? And what do you expect from the Prime Minister or the government in this regard?
As we have noted, both our legal and economic experts believe that such judgments jeopardize the country's investment environment, banking system, and the further development of the economy in general. In this regard, we were obliged to inform the country's political leadership about one of the most important issues in the financial and economic field. Moreover, in our view, the issue raised in the context of reforms in the judiciary also requires complex solutions, both in terms of legislative changes and staffing policies.
So we do not expect a response to our letter, but expect real sectoral reforms that will not only promote the free and profitable operation of value-creating companies in the country, but also create the basis for further development; will contribute to the growth of domestic and foreign investment, and will have a positive impact on Armenia's economic and legal standing in the world. Raising the issue does not imply any expectation of interference, especially as both the Prime Minister and other authorities have repeatedly voiced their policy of not interfering in court cases, but are intended to alert all those who are tempted to intervene in this matter or otherwise in an unfair manner are already resolving their issues. The temptation is great, but I think the justice on the other side is worth more. We have appealed to the Prime Minister in the hope that, under the announced reforms, appropriate conditions will be created for an objective and impartial investigation and for making a fair verdict.
If the Court of Appeal's decision will also be against the Bank's interests, what are you going to do?
We want to be sure that the court, having examined all the details of the case, taking into account not just one but the arguments of both parties, will make a decision that will be impelled to protect the economic field of Armenia and to preserve a healthy environment in the future.
Otherwise, the Bank will take advantage of every opportunity provided by the RA legislation to safeguard and protect the interests of its clients and shareholders, including the opportunity to appeal any disputed verdicts to a higher instance. While not opening the brackets, I would point out that other options for redressing the bank's losses as a result of unfair judgments are also being discussed, including through international courts: we should not forget that the Bank's shareholders are foreign investors.
Videos
13:01 • 09.09.20
Samsung Partners with Tom Browne to Release New Smartphone Edition Worth $3,300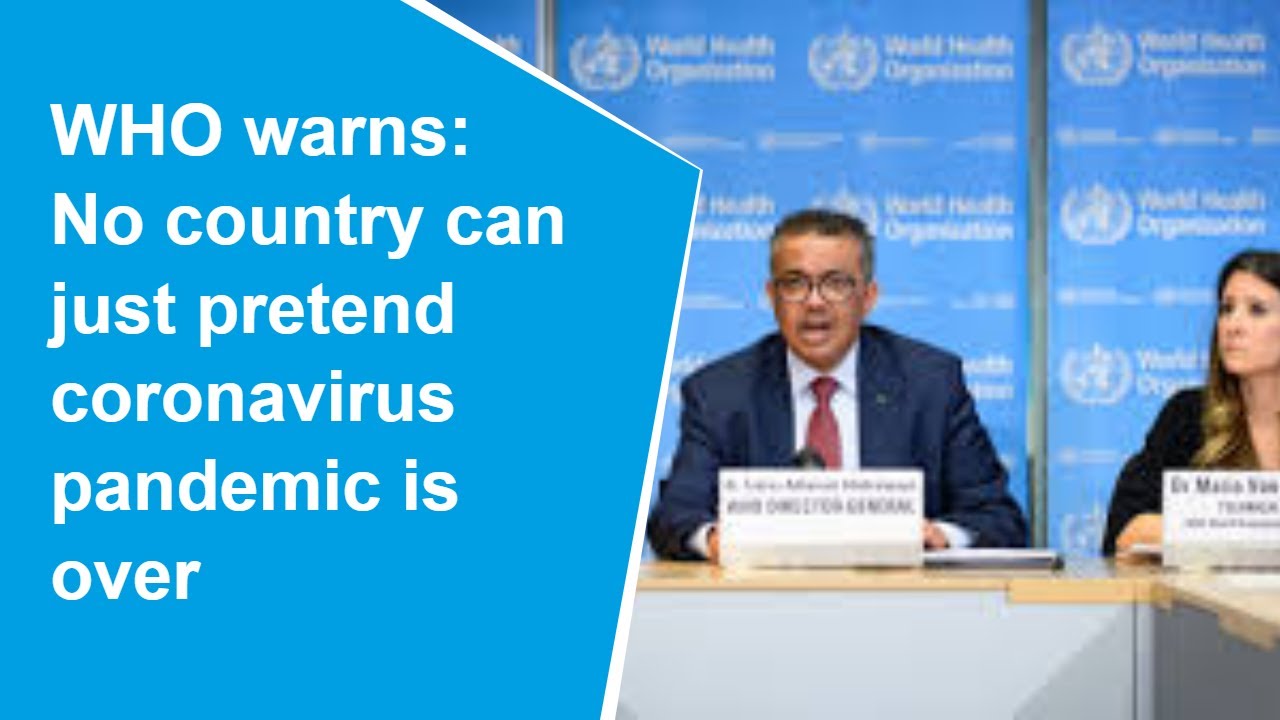 13:39 • 01.09.20
Opening Up Without Control of COVID-19 is Recipe for Disaster, Says WHO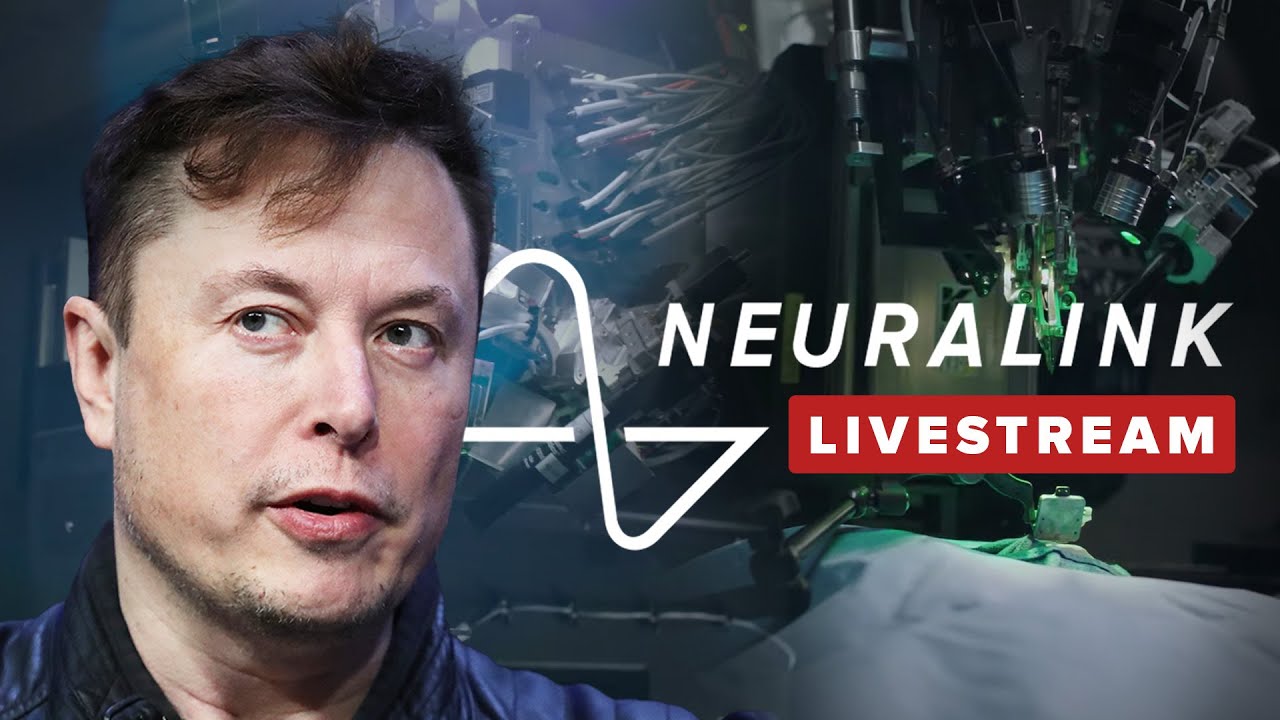 13:19 • 29.08.20
Elon Musk Shows off Brain Implant in Pigs
16:02 • 21.08.20
BTS's 'Dynamite' Video Attracts over 48 Likes in Two Hours
16:06 • 31.07.20
My Future: New Billie Eilish Song Attracts Millions of Views on YouTube
15:07 • 30.07.20
NASA launches Mars 2020 Perseverance Rover with First Aircraft to Fly on Another Planet
09:44 • 21.07.20
Armenian-made UCAV Strikes Azerbaijani Military Objective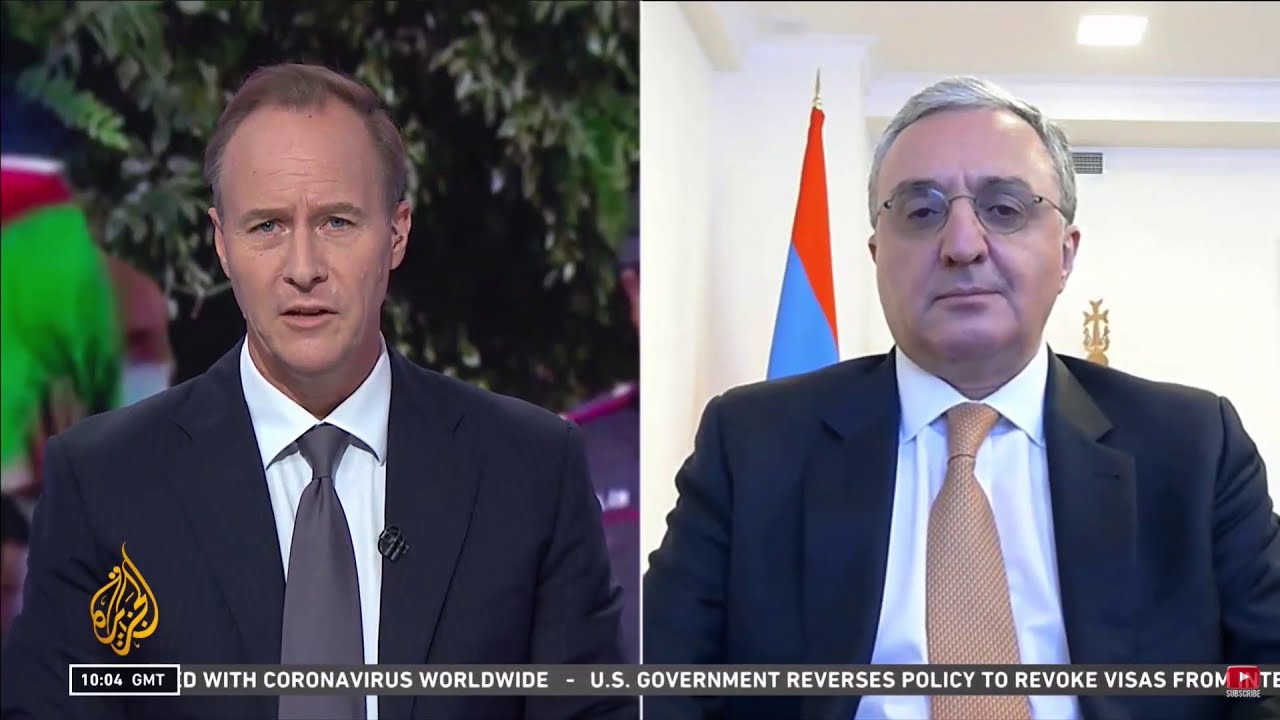 10:32 • 16.07.20
War is Not the Alternative to Peace Talks over Karabakh - FM Zohrab Mnatsakanyan's Interview to Aljazeera
15:33 • 15.07.20
Footage Shows How Azerbaijan Shells Armenian Villages in Jul. 13-14 Artillery Strikes
12:19 • 15.07.20
ANCA Calls for Action to Urge Congressional Condemnation of Azerbaijani Attacks against Armenia
12:13 • 14.07.20
Armenian Military Neutralize Azerbaijani Tank in Retaliatory Military Actions
12:42 • 07.07.20
Chilean Nurse Plays the Violin for Covid-19 Patients
17:38 • 01.07.20
US House Rep. Jackie Kanchelian Speier Discusses De-Mining Aid Program for Artsakh
14:59 • 26.06.20
Armenia's Prime MInister Under Criticism for Poor Handling of Coronavirus - BBC
10:07 • 24.06.20
Congressman Brad Sherman Testifies in Support of Continued US Aid to Artsakh
17:14 • 04.06.20
Meghan Markle says 'George Floyd's life mattered' in heartfelt message against racism
13:04 • 28.05.20
Armenia's Political Elite Celebtrates First Republic Anniversary in Sardarapat
14:13 • 15.05.20
3D Model of SARS-CoV-2 Virus at Atomic Resolution
13:25 • 09.05.20
Armenia's Political Leadership Marks 'Triple Victory Day' in Yerevan
16:29 • 04.05.20
Toyota Launches Karl Lagerfeld Limited-Edition SUV in Thailand
10:44 • 24.04.20
Armenia Commemorating 105th Anniversary of Genocide
12:31 • 23.04.20
Rep..Adam Schiff Discusses Genocide, US Aid to Armenia, Artsakh
09:22 • 23.04.20
Coronavirus: The World Has a Long Way to Go, Warns WHO Chief
15:33 • 21.04.20
Her Majesty, Queen Elizabeth II Celebrates Her 94th Birthday
13:59 • 18.04.20
Holy Fire at the Church of Sepulchre in Jerusalem
14:49 • 13.04.20
Andrea Bocelli Performs Eastern Sunday Concert From Italy's Duomo Di Milano
13:47 • 10.04.20
Kim Kardashian Does a Quarantine Makeup Tutorial With Kkw Beauty Products
16:59 • 08.04.20
Coronavirus Intensive Care: BBC's Special Coverage of London Hospital Where Doctors Fight to Save Lives
16:35 • 07.04.20
Seven-Year-Old Greek Piano Prodigy Pens 'Isolation Waltz'
12:35 • 27.03.20
World Coronavirus Update (Live)
23:27 • 16.03.20
Why Fighting Coronavirus Depends on You?
09:38 • 27.02.20
Kim Kardashian Spotted Throwing Punch at Sister Kourtney
10:53 • 22.02.20
Anna Turcotte: "Rooting Out Hatred toward Armenians Cannot Be Done By Brushing Aside History."
15:13 • 11.02.20
Virtual Reality 'Reunites' Korean Mother with Deceased 7-Year-Old Kid
09:35 • 23.01.20
Armenia is in a Unique Place to Act Like a Bridge Between Europe and Eurasia– Armen Sarkissian
16:03 • 21.01.20
US President Donald Trump Delivers Keynote Speech at Davos 2020
14:20 • 13.12.19
Pro-Armenian US Senators Issue Bipartisan Call on Genocide Recognition
09:49 • 12.12.19
I'm Not Going to Cease until We Do What is Morally Right - Menendez on Armenian Genocide
16:02 • 21.11.19
SpaceX Starship MK1 Explodes! At Boca Chica, Texas
10:10 • 08.11.19
Sen. Bob Menendez Calls for Passage of Armenian Genocide Resolution
Analysis