Sen. Lindsey Graham knew Armenian Genocide resolution 'would pass overwhelmingly' after Trump-Erdogan meeting – Elizbeth Chouldjian  
10:31 • 15.11.19
During his press conference with US President Donald Trump, Turkey's President Erdogan chastised the US House of Representatives near-unanimous decision to adopt a clear and unequivocal policy of Armenian Genocide recognition and looked to the Senate to force continued US complicity in Turkey's Genocide denial, Elizbeth Chouldjian, Communications Director at the Armenian National Committee of America ANCA) said Thursday, commenting on Senator Lindsey Graham's move to block the passage of the Armenian Genocide Resolution by the upper house of Congress.
"Senator Menendez challenged that gambit by calling for a 'unanimous consent' vote on the resolution. It's a technique to immediately force a resolution to the Senate floor – but requires that no one oppose the measure. Senator Menendez took this route because he knows – as does the ANCA – that if this resolution were allowed to come to the floor – it would pass overwhelmingly. Sen. Graham knew that too and opposed the measure not because, according to him, he questions the facts of the Armenain Genocide, but questions the "timing" of the resolution.
"Armenians have heard the "bad timing" argument for over 100 years now. It essentially allows a foreign government – in this case Turkey, an unrepentant perpetrator of genocide, to decide when the U.S. speaks honestly about the Armenian Genocide. The US House, with its powerful vote, said "America should decide." We are working with Senator Menendez and over 25 of his Senate colleagues to ensure the Senate has the opportunity to say the same thing," she said.
Asked to comment on the ANCA's future steps, Chouldjian cited the nationwide call to action to encourage Armenian-Americans and all the supporters of the cause to their Senators and secure their support for the Armenian Genocide resolution. ". Just in the past day – during Erdogan's visit to Washington DC - 4 new Senators shared their support for the Armenian Genocide Resolution – Sen. Bennet (Colorado), Sen. Casey of Pennsylvania and both Nevada Senators – Sen. Rosen and Sen. Cortez Masto. We need to continue build on that momentum and increase the pressure on the leadership to secure a vote."
Asked how they would characterize the move by the House of Representatives to eventually pass Resolution H.Res.206 condemning the Armenian Genocide, Chouldjian said they treat it as a powerful turning point marking a historic movement. "This was a powerful way to challenge over 100 years of Senate complicity in Turkey's Genocide denial. The Senate remains the only federal legislative body that has not spoken unequivocally on this matter. No one has given Erdogan a vote in the U.S. Senate – it's time he realized that," she added.
Videos
16:02 • 21.11.19
SpaceX Starship MK1 Explodes! At Boca Chica, Texas
10:10 • 08.11.19
Sen. Bob Menendez Calls for Passage of Armenian Genocide Resolution
16:07 • 30.10.19
Rep. Schiff on Recognizing the Armenian Genocide
11:03 • 26.10.19
Nagorno-Karabakh's Statuis and Security are Ultimate Priorities for Armenia, Mnatsakanyan Tells BBC
10:10 • 24.10.19
US Congressman Jim Costa Slams Turkey for Recent Actions and Urges Support of Armenian Genocide Recognition
16:12 • 18.10.19
LIVE: NASA Astronauts Spacewalk Outside the International Space Station
12:05 • 12.10.19
Reps. Speier and Chu Watch HALO De-Mining Demonstration in Artsakh
17:24 • 09.10.19
Armenian Prime Minister Hosts Kim Kardashian in Government
11:37 • 08.10.19
WCIT 2019: Kim Kardashian Addresses Participants of World's Biggest Technology Forum in Yerevan
13:12 • 30.09.19
World Leaders Attend Jacques Chirac's Funeral in Paris
10:58 • 26.09.19
Armenian Prime Minister Nikol Pashinyan Addresses General Debate at UN General Assembly's 74th Session
11:21 • 14.09.19
Serj Tankian, Creative Armenia Release '7 Notes Challenge' Compilation Album
10:35 • 09.08.19
Armenian Prime Minister Arrives in Kyrgyzstan on Working Visit
09:57 • 02.08.19
USAID Commits to Complete Artsakh De-Mining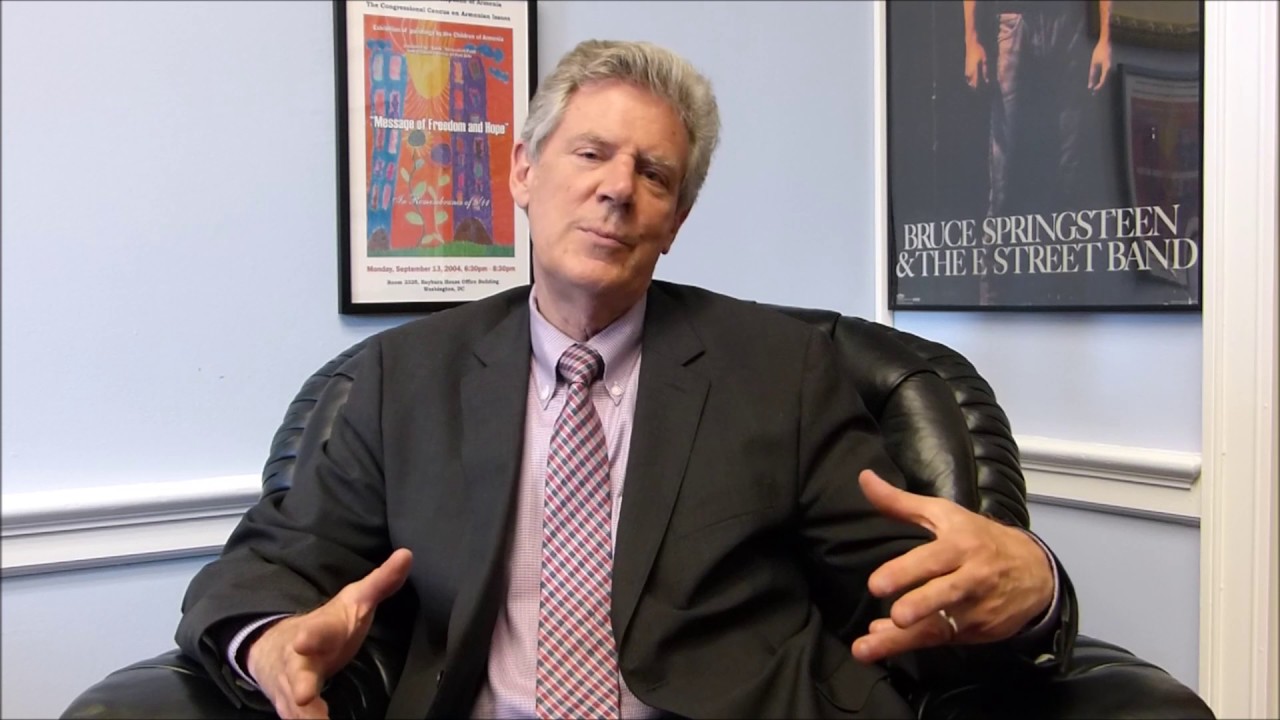 10:09 • 21.06.19
US Representative Frank Pallone Introduces Resolution Praising the US-Armenia 'Strategic Partnership'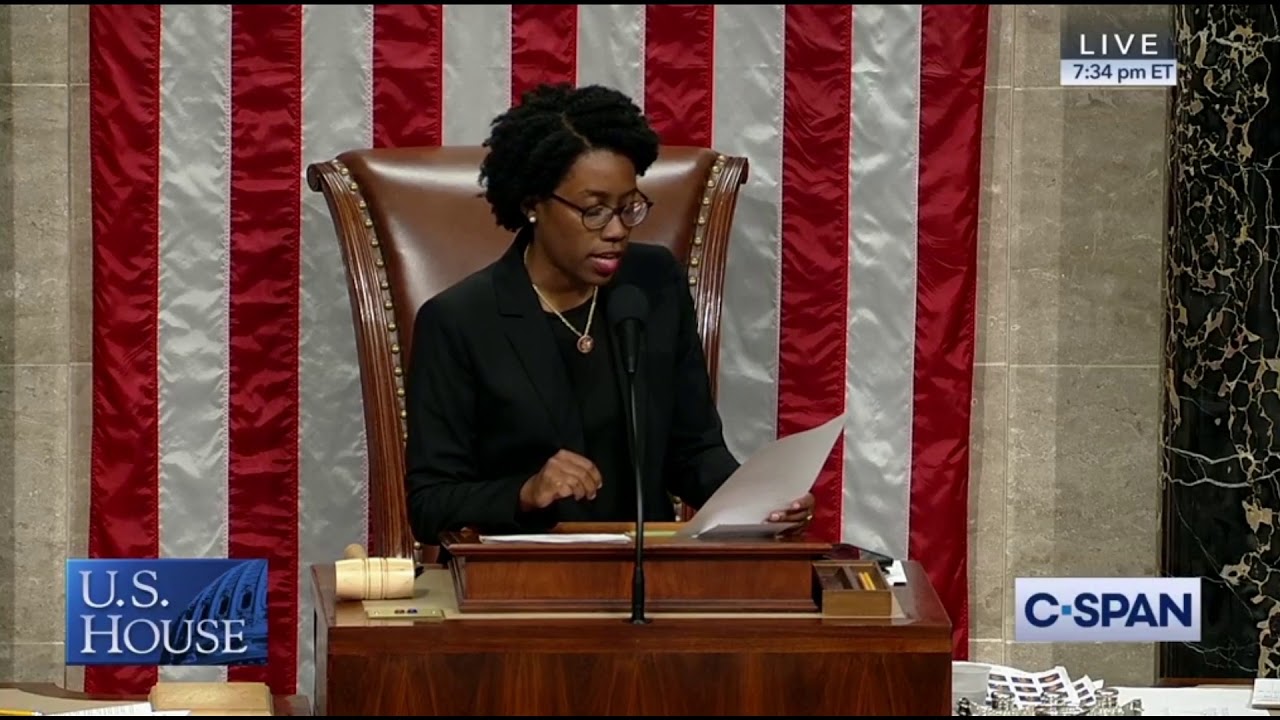 11:03 • 19.06.19
US House Passes Jackie Speier Amendment Appropriating Additional $40 Million for Armenia
09:26 • 14.06.19
Congressional Armenian Caucus Co-Chair Rallies Support for Additional $40 Million Appropriation for Armenia
10:16 • 13.06.19
US Congressman Frank Pallone Calls for Removal of Barriers to US-Artsakh Dialogue
14:15 • 25.05.19
Kim Kardashian makes brief cameo in Paris Hilton music video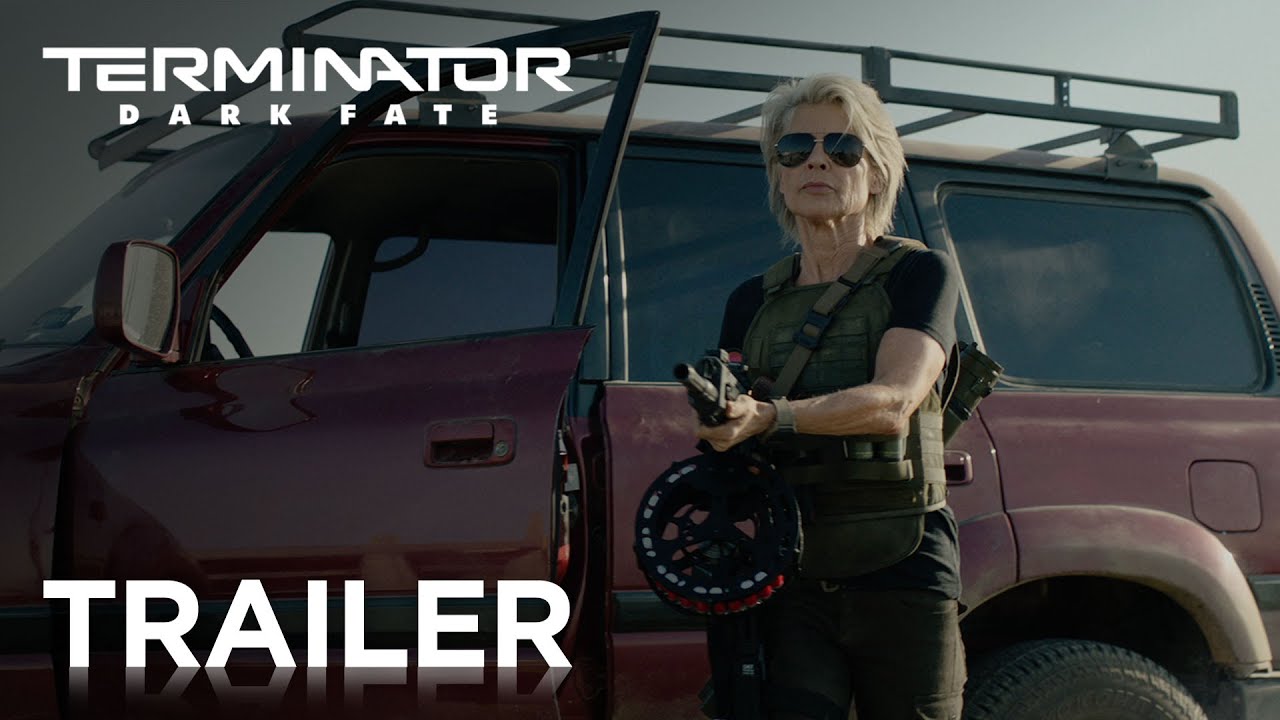 14:28 • 24.05.19
Terminator Dark Fate Official Trailer #1 Released
09:09 • 14.05.19
Nikol Pashinyan Attends Dinner Dedicated to 10th Anniversary of Eastern Partnership Program
13:49 • 10.05.19
Armenian Prime Minister Heads to Work Riding Bicycle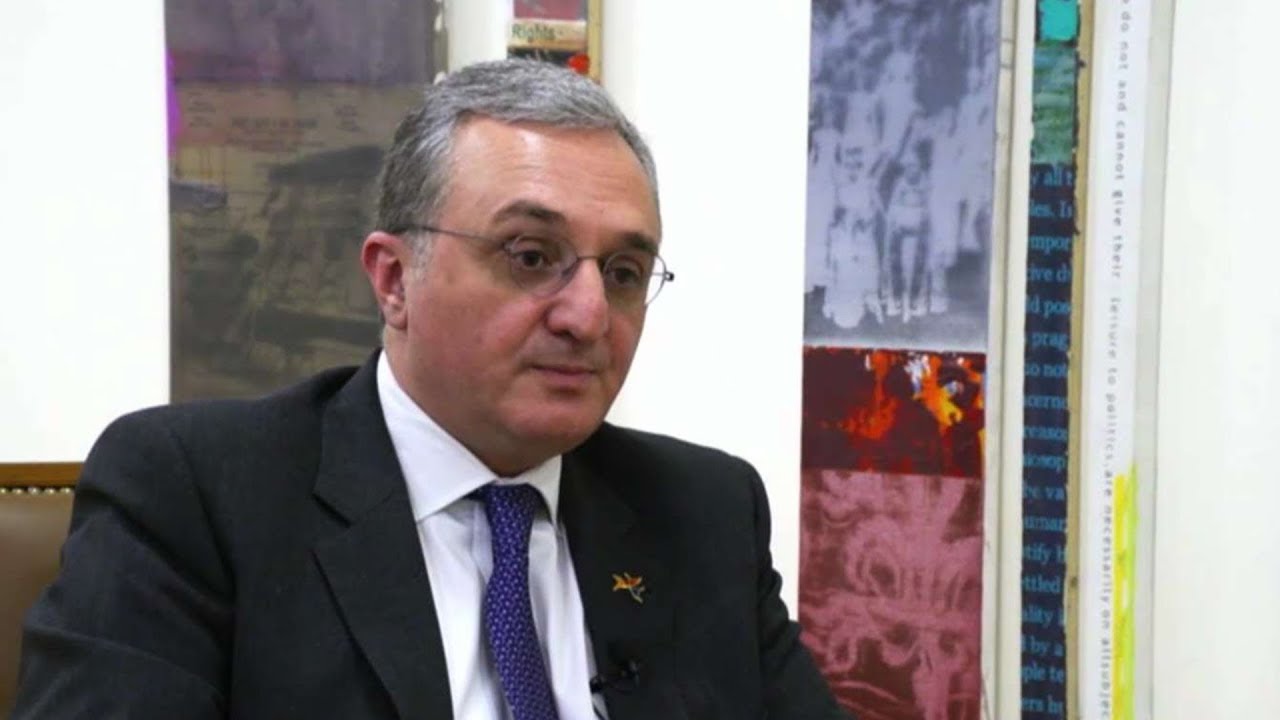 11:06 • 04.05.19
What is Arms Trade for Israel is a Weapon of Death for Our People, Foreign Minister Tells Israeli TV Channel
13:38 • 30.04.19
Armenian Prime Minister Greets EAEU Representatives for Official Meeting in Yerevan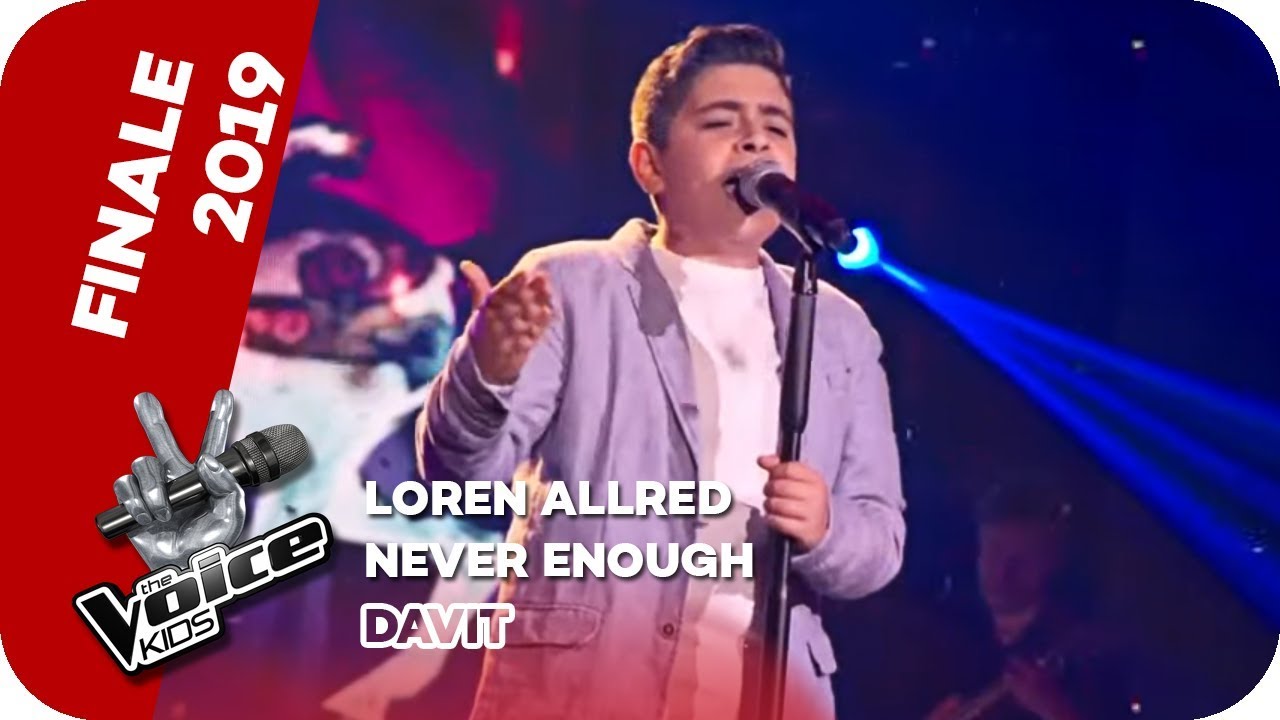 14:30 • 26.04.19
The Voice Kids 2019: Young Armenian Participant Leaves Jury Stunned in Germany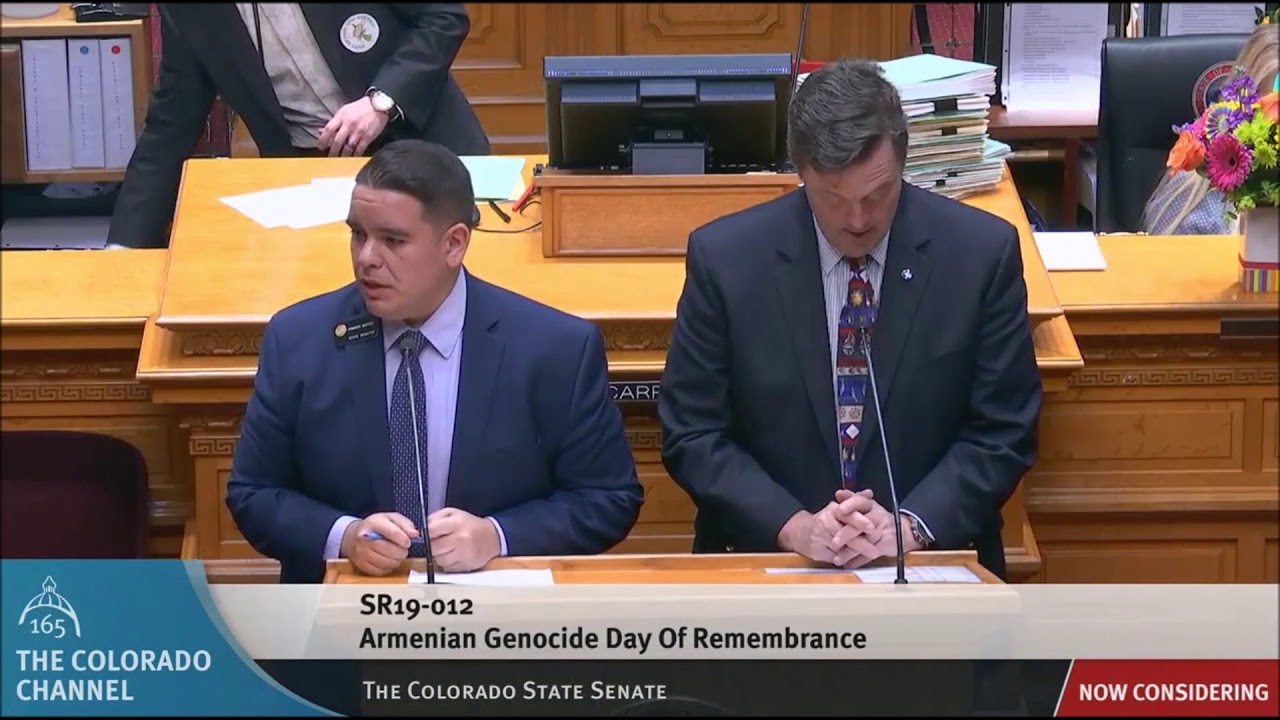 09:39 • 25.04.19
Colorado Recognizes Artsakh, Honors Genocide Victims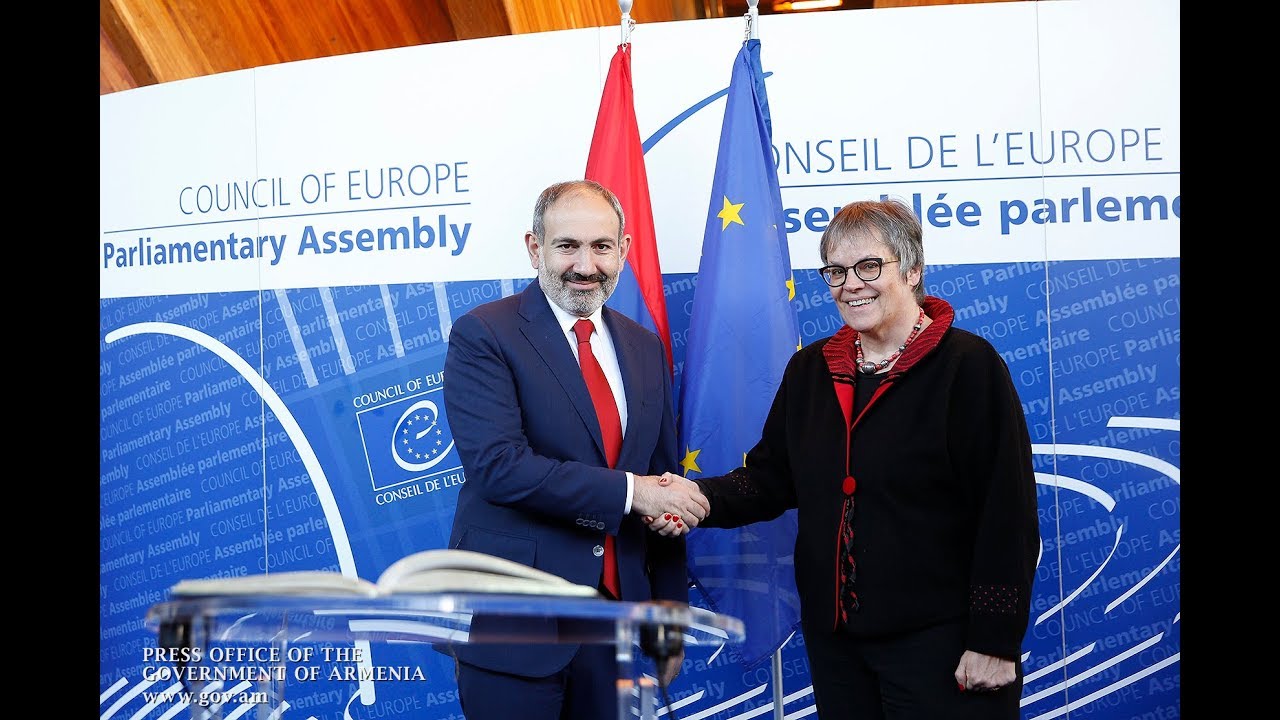 14:58 • 11.04.19
Nikol Pashinyan meets with PACE President Liliane Maury in Strasbourg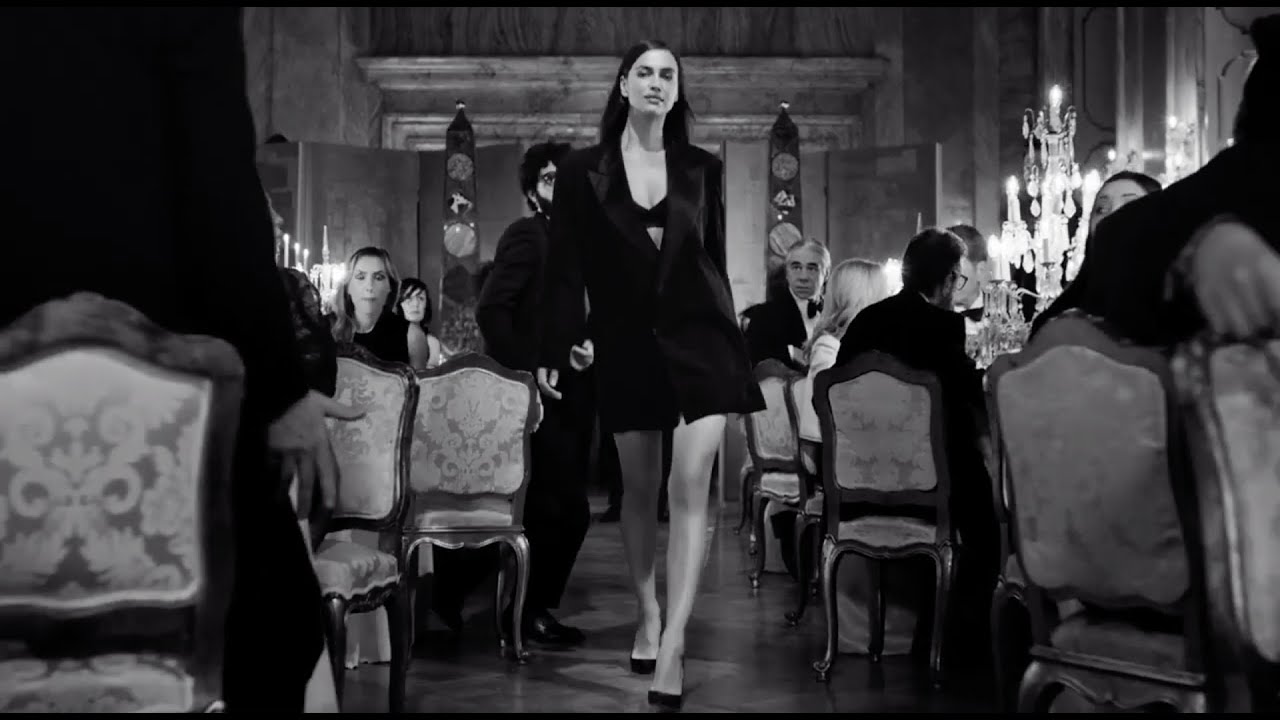 18:32 • 09.04.19
Scandal A Paris: New Jean Paul Gaultier Perfume Ad Features Irina Shayk Walking Under Rhythms of Khachaturian's Waltz
15:58 • 09.04.19
US Ambassador Praises Democratic Changes in Armenia Since April 2018
10:46 • 27.03.19
US Congressman Frank Pallone Calls for Lifting Travel Restrictions on Artsakh
15:01 • 16.03.19
The Voice: Armenian 'Freddie Mercury' Stuns Jury at Youth Singing Contest in Russia
10:20 • 09.03.19
Armenia Will Not Be Authoritarian, Prime Minister Tells Euronews
10:42 • 06.03.19
European Commission President Jan-Claude Juncker Holds Press Conference with Nikol Pashinyhan
18:16 • 05.03.19
EU's Donald Tusk Praises Armenian Prime Ministers Resolve to 'Bring About Democratic Reforms'
15:08 • 05.03.19
Armenian President Hosts Financial Times' Innovation Editor John Thornhill
12:08 • 05.03.19
Armenian Prime Minister Responds to Members of European Parliament's Committee on Foreign Affairs
15:40 • 28.02.19
Nikol Pashinyan Visits Mosque, Ali Qapu Palace in Isfahan
12:06 • 28.02.19
Iranian-Armenians Give Warm Welcome to Armenian Prime Minister
09:33 • 21.02.19
Unpacked 2019: Samsung Reveals Second Generation Galaxy Buds
12:34 • 20.02.19
Egypt President Takes 'First Step' in Recognizing Armenian Genocide
Analysis