Fossil discovery resolves mystery behind transition of snakes into limbless vertebrates
09:13 • 22.11.19
Snakes, with their sleek bodies and kaleidoscopic diversity, have long entranced humans. But we know very little about the evolutionary past of these legless lizards because of a scarcity of fossils left by snake ancestors that shared the earth with dinosaurs.
That's why recently excavated snake fossils from Argentina, described in a study published Wednesday in Science Advances, are such a big deal for serpent fans. The intricate fossils, mostly skulls, are nearly 100 million years old and belong to the extinct snake group Najash, which still retained hind legs, the New York Times reports, citing the research.
The fossils suggest that snakes lost their front legs much earlier than had previously been believed but also held onto their hind legs for millions of years. The find will also help to resolve mysteries over when snakes began their transition to their modern form.
Fernando Garberoglio, who led the research, discovered the most spectacular of these new skull specimens, called MPCA 500, in 2013 when he was an undergraduate student.
"That skull is now the most complete Mesozoic snake skull known and preserves key data on ancient snake anatomy," said Mr. Garberoglio, who is pursuing a Ph.D. at the Fundación Azara at Universidad Maimónides in Buenos Aires.
The exceptional preservation of the fossils enabled Mr. Garberoglio and his colleagues to study longstanding mysteries about snake development, such as the sequence of events that led to their limbless bodies. The team examined the fossils using micro-computed tomography scanning, an imaging technique that allows minute details of fossils to be studied without damaging them.
Scientists have not found fossils of the snake family's four-legged ancestors, though they are certain these tetrapod forebears existed. The new study suggests that those mysterious proto-snakes probably lost their forelimbs early in snake evolution, at least 170 million years ago. But the back legs stuck around for tens of millions of years.
That means that hind-legged snakes, such as the Najash group, did not represent a short-lived evolutionary phase. Instead, snakes retaining two of their legs were a successful body plan that sufficed for eons until most snakes transitioned into fully limbless slitherers during the latter half of the Cretaceous period.
"'Snakeness' is really old, and that's probably why we don't have any living representatives of four-legged snakes like we do all of the other lizards," said Michael Caldwell, a vertebrate paleontologist at the University of Alberta and a co-author of the study.
"Snakes probably were one of the first lizard groups to start experimenting with limblessness, but what's really intriguing is that they were also very clearly showing the characteristics of their skulls, which are their specialization."
To that point, MPCA 500, which is a "near perfectly preserved three-dimensional skull," according to the new study, could resolve a debate among scientists about a crucial skeletal feature in early snakes.
Videos
16:06 • 31.07.20
My Future: New Billie Eilish Song Attracts Millions of Views on YouTube
15:07 • 30.07.20
NASA launches Mars 2020 Perseverance Rover with First Aircraft to Fly on Another Planet
09:44 • 21.07.20
Armenian-made UCAV Strikes Azerbaijani Military Objective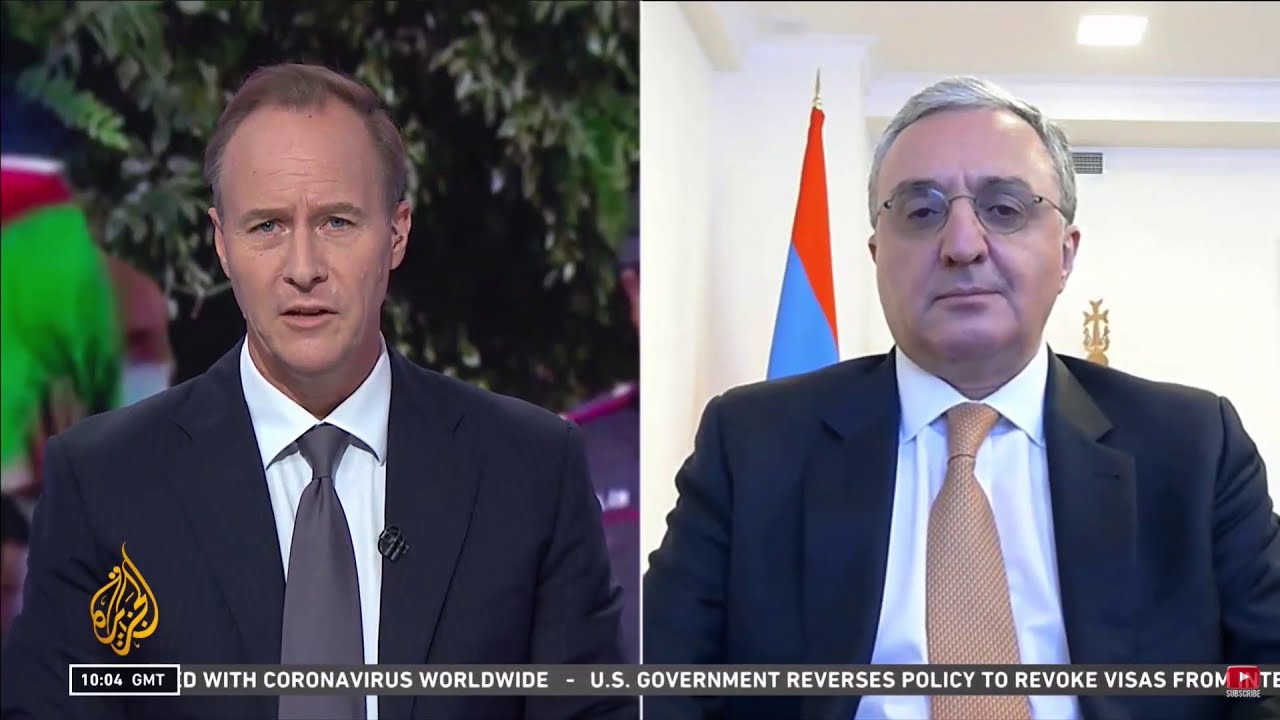 10:32 • 16.07.20
War is Not the Alternative to Peace Talks over Karabakh - FM Zohrab Mnatsakanyan's Interview to Aljazeera
15:33 • 15.07.20
Footage Shows How Azerbaijan Shells Armenian Villages in Jul. 13-14 Artillery Strikes
12:19 • 15.07.20
ANCA Calls for Action to Urge Congressional Condemnation of Azerbaijani Attacks against Armenia
12:13 • 14.07.20
Armenian Military Neutralize Azerbaijani Tank in Retaliatory Military Actions
12:42 • 07.07.20
Chilean Nurse Plays the Violin for Covid-19 Patients
17:38 • 01.07.20
US House Rep. Jackie Kanchelian Speier Discusses De-Mining Aid Program for Artsakh
14:59 • 26.06.20
Armenia's Prime MInister Under Criticism for Poor Handling of Coronavirus - BBC
10:07 • 24.06.20
Congressman Brad Sherman Testifies in Support of Continued US Aid to Artsakh
17:14 • 04.06.20
Meghan Markle says 'George Floyd's life mattered' in heartfelt message against racism
13:04 • 28.05.20
Armenia's Political Elite Celebtrates First Republic Anniversary in Sardarapat
14:13 • 15.05.20
3D Model of SARS-CoV-2 Virus at Atomic Resolution
13:25 • 09.05.20
Armenia's Political Leadership Marks 'Triple Victory Day' in Yerevan
16:29 • 04.05.20
Toyota Launches Karl Lagerfeld Limited-Edition SUV in Thailand
10:44 • 24.04.20
Armenia Commemorating 105th Anniversary of Genocide
12:31 • 23.04.20
Rep..Adam Schiff Discusses Genocide, US Aid to Armenia, Artsakh
09:22 • 23.04.20
Coronavirus: The World Has a Long Way to Go, Warns WHO Chief
15:33 • 21.04.20
Her Majesty, Queen Elizabeth II Celebrates Her 94th Birthday
13:59 • 18.04.20
Holy Fire at the Church of Sepulchre in Jerusalem
14:49 • 13.04.20
Andrea Bocelli Performs Eastern Sunday Concert From Italy's Duomo Di Milano
13:47 • 10.04.20
Kim Kardashian Does a Quarantine Makeup Tutorial With Kkw Beauty Products
16:59 • 08.04.20
Coronavirus Intensive Care: BBC's Special Coverage of London Hospital Where Doctors Fight to Save Lives
16:35 • 07.04.20
Seven-Year-Old Greek Piano Prodigy Pens 'Isolation Waltz'
12:35 • 27.03.20
World Coronavirus Update (Live)
23:27 • 16.03.20
Why Fighting Coronavirus Depends on You?
09:38 • 27.02.20
Kim Kardashian Spotted Throwing Punch at Sister Kourtney
10:53 • 22.02.20
Anna Turcotte: "Rooting Out Hatred toward Armenians Cannot Be Done By Brushing Aside History."
15:13 • 11.02.20
Virtual Reality 'Reunites' Korean Mother with Deceased 7-Year-Old Kid
09:35 • 23.01.20
Armenia is in a Unique Place to Act Like a Bridge Between Europe and Eurasia– Armen Sarkissian
16:03 • 21.01.20
US President Donald Trump Delivers Keynote Speech at Davos 2020
14:20 • 13.12.19
Pro-Armenian US Senators Issue Bipartisan Call on Genocide Recognition
09:49 • 12.12.19
I'm Not Going to Cease until We Do What is Morally Right - Menendez on Armenian Genocide
16:02 • 21.11.19
SpaceX Starship MK1 Explodes! At Boca Chica, Texas
10:10 • 08.11.19
Sen. Bob Menendez Calls for Passage of Armenian Genocide Resolution
16:07 • 30.10.19
Rep. Schiff on Recognizing the Armenian Genocide
11:03 • 26.10.19
Nagorno-Karabakh's Statuis and Security are Ultimate Priorities for Armenia, Mnatsakanyan Tells BBC
10:10 • 24.10.19
US Congressman Jim Costa Slams Turkey for Recent Actions and Urges Support of Armenian Genocide Recognition
16:12 • 18.10.19
LIVE: NASA Astronauts Spacewalk Outside the International Space Station
Analysis