Ameriabank receives trade-finance sector achievement awards
15:45 • 26.02.20
Official press release by Ameriabank
Ameriabank CJSC, Armenia's largest bank, has been named the Best Bank Partner for Equipment Trade in Europe and Central Asia and the Best Issuing Bank in the Caucasus and Central Asia for 2019 by IFC, a member of the World Bank Group. This is the second consecutive time that Ameriabank is receiving the award for Best Issuing Bank in Caucasus and Central Asia.
The two awards reflect Ameriabank's success in raising short and long-term trade finance with IFC-guaranteed letters of credit under IFC's Global Trade-Finance Program (GTFP). These funds are channeled among others into agriculture, road construction, and to enable businesses to purchase energy-efficient state-of-the-art equipment.
Georgina Baker, IFC Vice President for Europe, Central Asia, Latin America, and the Caribbean, presented the awards to Ameriabank in Yerevan. She said, "Trade finance is a key priority for IFC because of the strong impact it can have on fostering economic activity and development. With IFC-supported trade transactions, Ameriabank, our long-term partner in Armenia, has supported imports of modern and energy-efficient equipment for road construction and greenhouses, contributing to economic growth and job creation. These two well-deserved awards recognize Ameriabank's excellence in furthering our mission in Armenia."
The award for Best Partner Bank for Equipment Trade in Europe and Central Asia is being presented for the first time this year. It was introduced to recognize the best and most active partners in the recently launched medium-term extension of GTFP, which covers eligible trade transaction tenors of up to five years in support of imports of equipment and capital goods with the focus on climate change.
Andrew Mkrtchyan, Chairman of the Board of Directors of Ameriabank, commented, "We highly appreciate the IFC awards. It is a great honor for us to be the first recipient of a newly-established award in Europe and Central Asia. We began cooperation with IFC in trade finance in 2009 and since then have been able to substantially increase trade-finance activities in Armenia. I am sure that our joint efforts will promote development of the Armenian banking sector and the synergy will contribute to economic growth in our country."
Ameriabank is a dynamically developing bank and one of the major and most stable financial institutions in Armenia with clearly formulated digital agenda. The first investment bank in Armenia, Ameriabank is a universal bank offering innovative corporate, investment and retail banking services in a comprehensive package of banking solutions. Ameriabank is the leading bank in Armenia as measured by all key financial indicators (assets, liabilities, loans portfolio, net profit and equity) according to the 2019 year reportable data.
Further information is available at www.ameriabank.am
Launched in 2005, the $5 billion IFC's Global Trade Finance Program (GTFP) provides risk mitigation by guaranteeing trade-related payment obligations of over 285 eligible financial institutions (FIs).
In 2014, IFC introduced the $500 million Medium-Term GTFP (Global Equipment Finance Facility), which extends guarantees up to five years to selected partners to support imports of equipment and capital goods with the focus on climate change.
More information is available here


Videos
16:59 • 08.04.20
Coronavirus Intensive Care: BBC's Special Coverage of London Hospital Where Doctors Fight to Save Lives
16:35 • 07.04.20
Seven-Year-Old Greek Piano Prodigy Pens 'Isolation Waltz'
12:35 • 27.03.20
World Coronavirus Update (Live)
23:27 • 16.03.20
Why Fighting Coronavirus Depends on You?
09:38 • 27.02.20
Kim Kardashian Spotted Throwing Punch at Sister Kourtney
10:53 • 22.02.20
Anna Turcotte: "Rooting Out Hatred toward Armenians Cannot Be Done By Brushing Aside History."
15:13 • 11.02.20
Virtual Reality 'Reunites' Korean Mother with Deceased 7-Year-Old Kid
09:35 • 23.01.20
Armenia is in a Unique Place to Act Like a Bridge Between Europe and Eurasia– Armen Sarkissian
16:03 • 21.01.20
US President Donald Trump Delivers Keynote Speech at Davos 2020
14:20 • 13.12.19
Pro-Armenian US Senators Issue Bipartisan Call on Genocide Recognition
09:49 • 12.12.19
I'm Not Going to Cease until We Do What is Morally Right - Menendez on Armenian Genocide
16:02 • 21.11.19
SpaceX Starship MK1 Explodes! At Boca Chica, Texas
10:10 • 08.11.19
Sen. Bob Menendez Calls for Passage of Armenian Genocide Resolution
16:07 • 30.10.19
Rep. Schiff on Recognizing the Armenian Genocide
11:03 • 26.10.19
Nagorno-Karabakh's Statuis and Security are Ultimate Priorities for Armenia, Mnatsakanyan Tells BBC
10:10 • 24.10.19
US Congressman Jim Costa Slams Turkey for Recent Actions and Urges Support of Armenian Genocide Recognition
16:12 • 18.10.19
LIVE: NASA Astronauts Spacewalk Outside the International Space Station
12:05 • 12.10.19
Reps. Speier and Chu Watch HALO De-Mining Demonstration in Artsakh
17:24 • 09.10.19
Armenian Prime Minister Hosts Kim Kardashian in Government
11:37 • 08.10.19
WCIT 2019: Kim Kardashian Addresses Participants of World's Biggest Technology Forum in Yerevan
13:12 • 30.09.19
World Leaders Attend Jacques Chirac's Funeral in Paris
10:58 • 26.09.19
Armenian Prime Minister Nikol Pashinyan Addresses General Debate at UN General Assembly's 74th Session
11:21 • 14.09.19
Serj Tankian, Creative Armenia Release '7 Notes Challenge' Compilation Album
10:35 • 09.08.19
Armenian Prime Minister Arrives in Kyrgyzstan on Working Visit
09:57 • 02.08.19
USAID Commits to Complete Artsakh De-Mining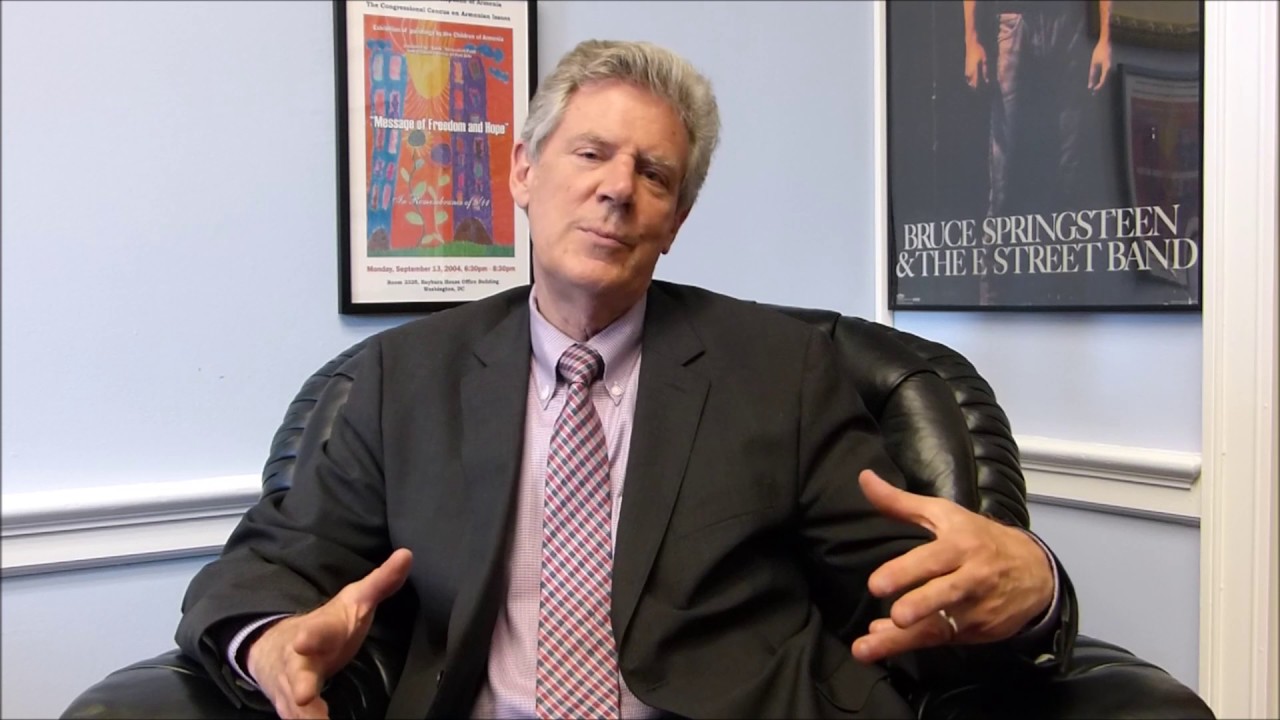 10:09 • 21.06.19
US Representative Frank Pallone Introduces Resolution Praising the US-Armenia 'Strategic Partnership'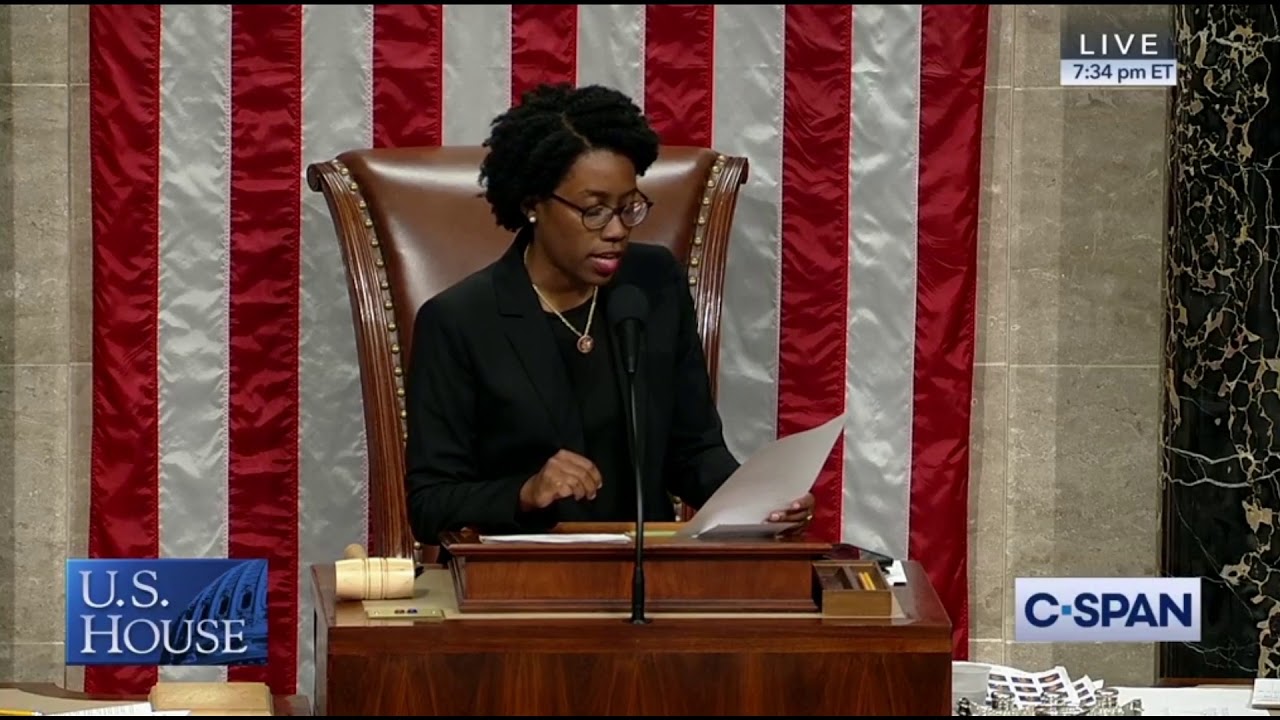 11:03 • 19.06.19
US House Passes Jackie Speier Amendment Appropriating Additional $40 Million for Armenia
09:26 • 14.06.19
Congressional Armenian Caucus Co-Chair Rallies Support for Additional $40 Million Appropriation for Armenia
10:16 • 13.06.19
US Congressman Frank Pallone Calls for Removal of Barriers to US-Artsakh Dialogue
14:15 • 25.05.19
Kim Kardashian makes brief cameo in Paris Hilton music video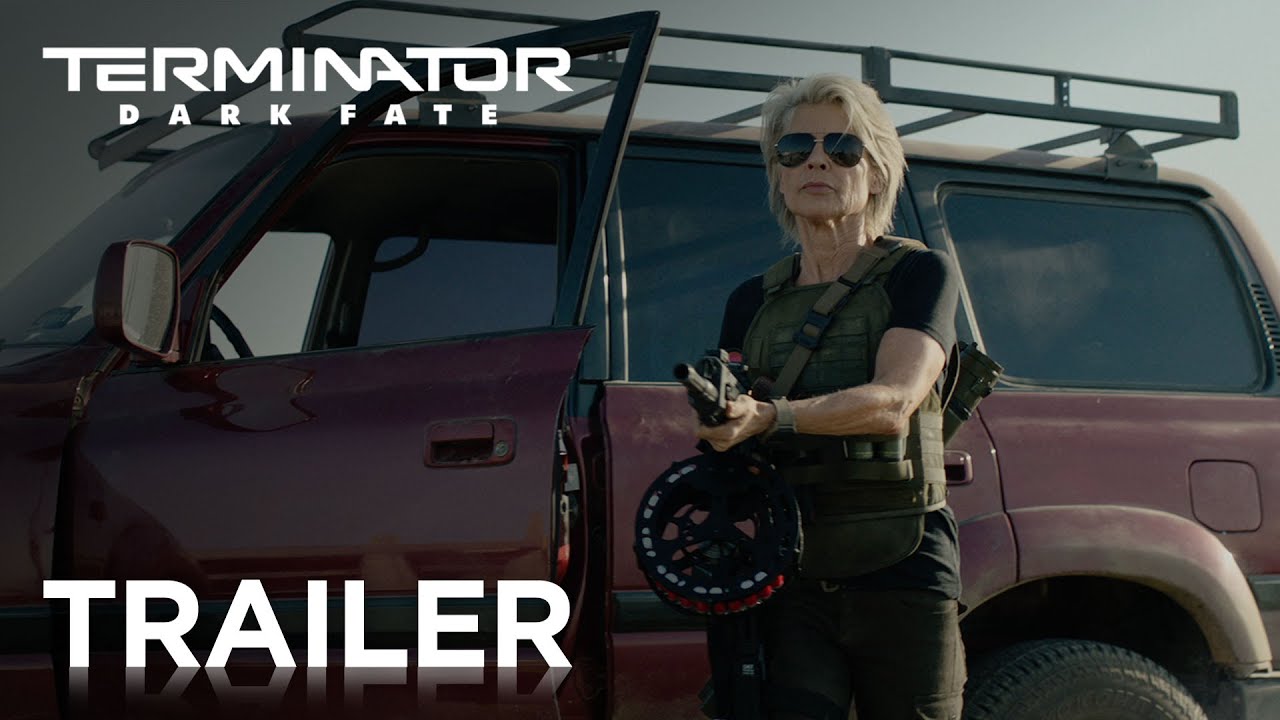 14:28 • 24.05.19
Terminator Dark Fate Official Trailer #1 Released
09:09 • 14.05.19
Nikol Pashinyan Attends Dinner Dedicated to 10th Anniversary of Eastern Partnership Program
13:49 • 10.05.19
Armenian Prime Minister Heads to Work Riding Bicycle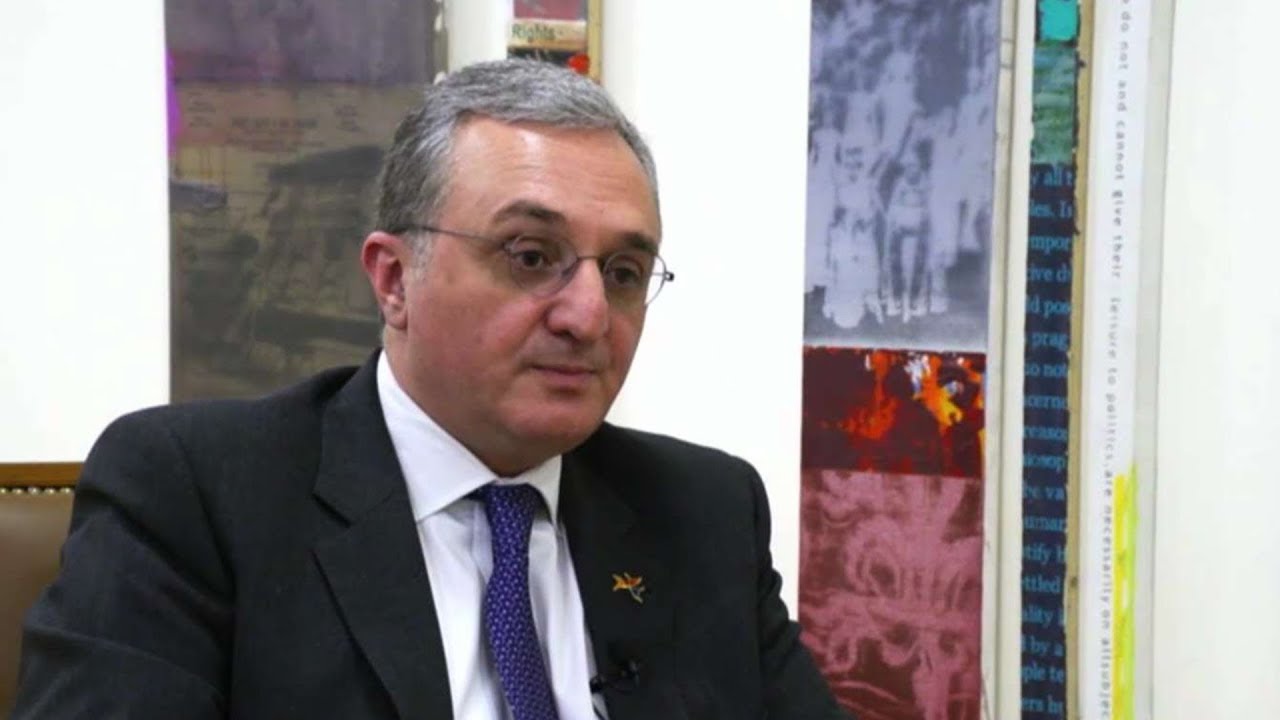 11:06 • 04.05.19
What is Arms Trade for Israel is a Weapon of Death for Our People, Foreign Minister Tells Israeli TV Channel
13:38 • 30.04.19
Armenian Prime Minister Greets EAEU Representatives for Official Meeting in Yerevan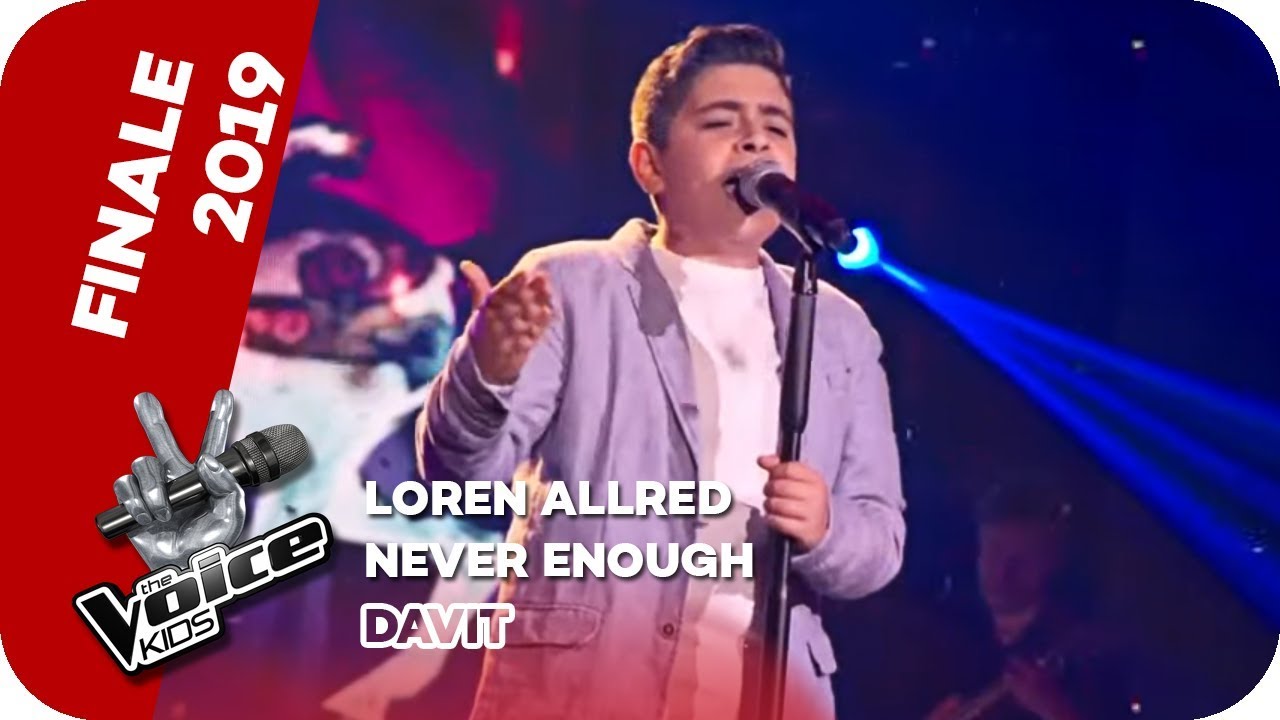 14:30 • 26.04.19
The Voice Kids 2019: Young Armenian Participant Leaves Jury Stunned in Germany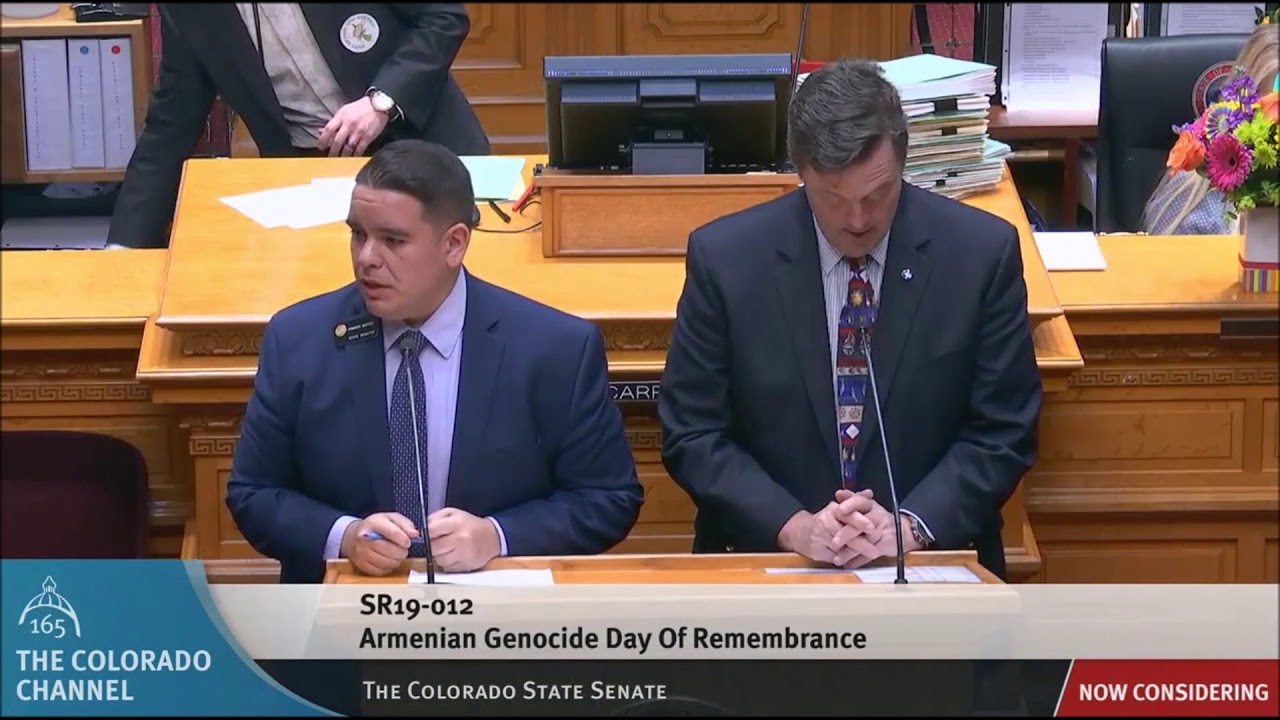 09:39 • 25.04.19
Colorado Recognizes Artsakh, Honors Genocide Victims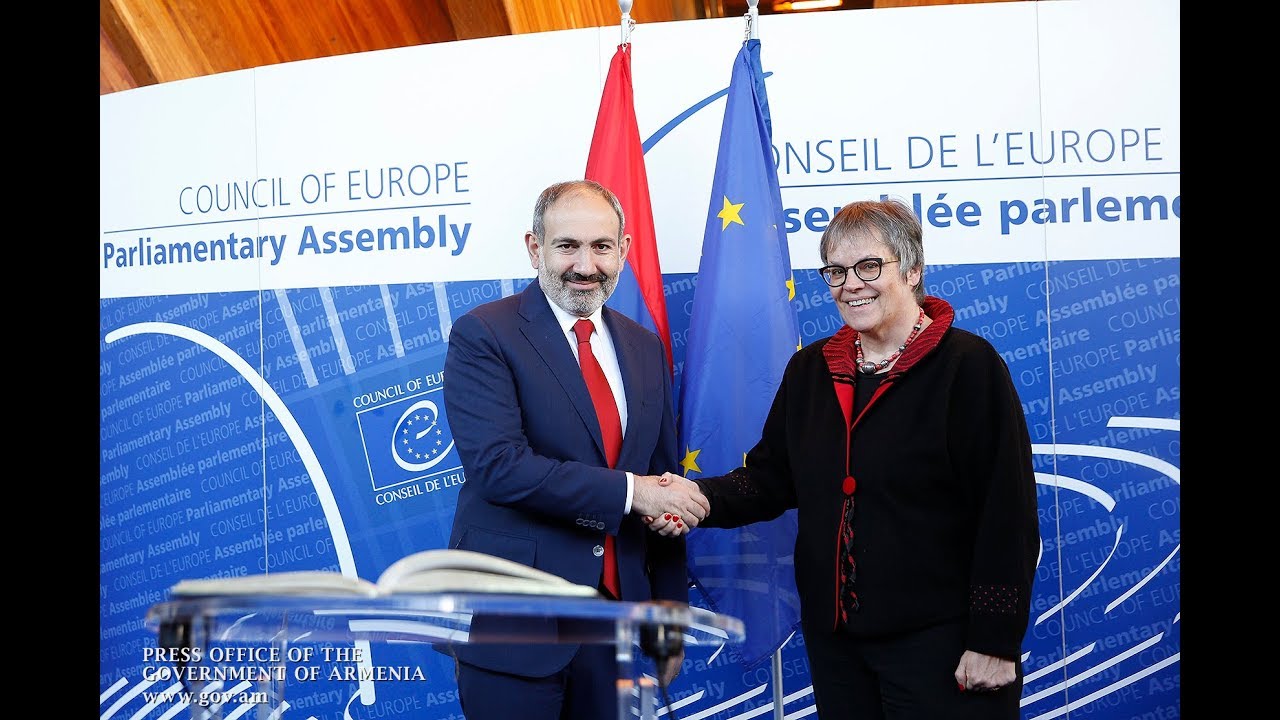 14:58 • 11.04.19
Nikol Pashinyan meets with PACE President Liliane Maury in Strasbourg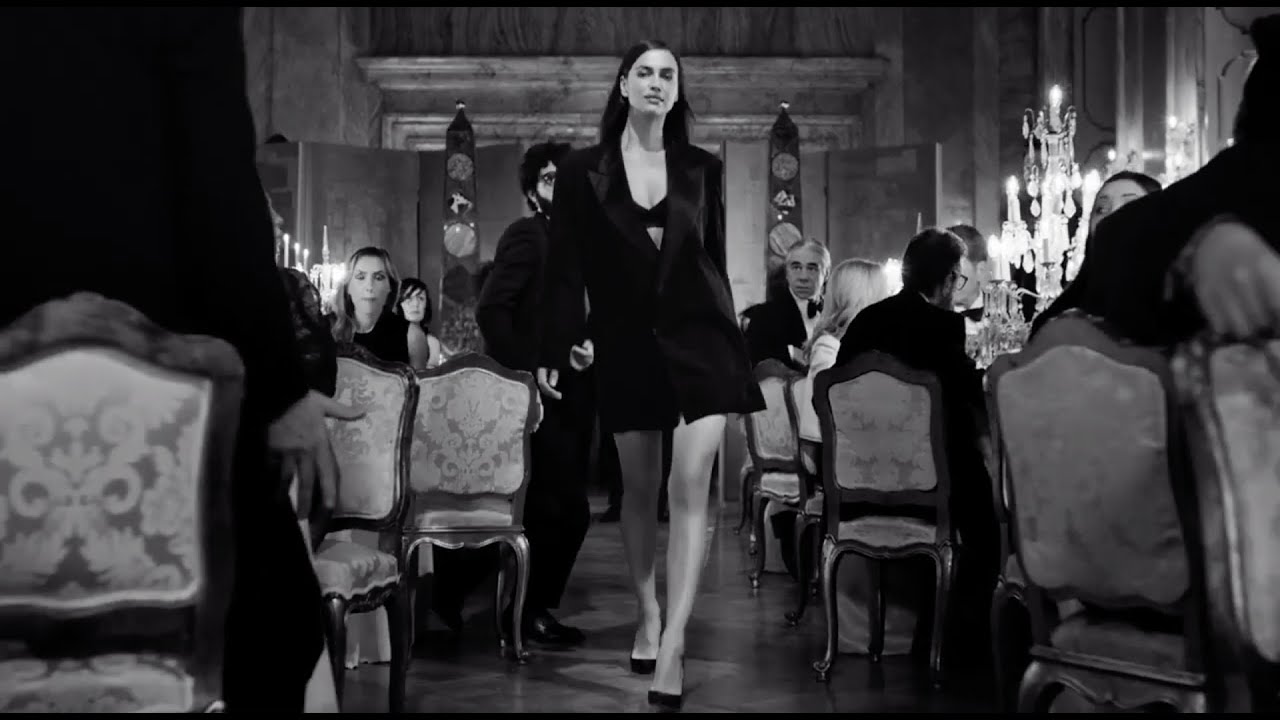 18:32 • 09.04.19
Scandal A Paris: New Jean Paul Gaultier Perfume Ad Features Irina Shayk Walking Under Rhythms of Khachaturian's Waltz
15:58 • 09.04.19
US Ambassador Praises Democratic Changes in Armenia Since April 2018
Analysis