Predecessors and successors or serviles vs. rebels? Nuances of government elite's criteria
12:39 • 07.03.20
Armen Kareyan
In the lead-up to the April 5 constitutional referendum, the authorities persist in their unsparing efforts towards beefing up the "YES" campaign to secure the desired outcome in the voting. The main thesis which the "YES" propagandists so stubbornly put the accent on, pushing ahead with it time and again is the contrived idea that the Constitutional Court "inherited" from the predecessors essentially hampers the state's development on its way towards future progress. Consequently, if there is a real desire to create a "new Armenia", everything possible must be done to radically replace the entire Constitutional Court.
Whereas the fact remains that amid their attempts to ″swallow up″ the judiciary, Nikol Pashinyan and his team do not for now have an argumented response to the question how exactly [Chair of the Constitutional Court] Hrayr Tovmasyan and his team hamper the country's progress in a situation that sees the authorities - which have declared the Constitutional Court the ″core of all evils″ - benefit, unhesitatingly and pleasingly, from the exclusive services of [Chairman of the Central Electoral Commission] Tigran Mukuchyan and or [Prosecutor General] Artur Davtyan, who were again bequeathed by the predessors. Is Tovmasyan the only remaining ″old″, with all the rest being the ″new″ ones?
... There aren't ″predecessors″ and ″successors″; it's all about ″serviles″ and ″rebels″, with Nikol Pashinyan's political bias being the real yardstick. Unlike Mukuchyan or Artur Davtyan, Hrayr Tovmasyan has turned down Nikol Pashinyan['s offer] to be the authorities' client to serve only his own self to the detriment of the state interest. The authorities, which never before attached a priority value to the Constitutional Court (President of the Constitutional Court Ararat Mirzoyan mentioned that in one of his interviews), were to find out, sometime in the future, that the Constitutioal Court is the main obstacle they need to get rid of at any price amid their efforts towards turning the judiciary into a puppet. What led the aithorities to the conviction was, in particular, the Constitutional Court's September ruling dealing with [second President Robert] Kocharyan's case. Tovmasyan's issue turned vital for Pashinyan thereafter.
Tovmasyan refused to play into Pashinyan's hands – unlike Mukuchyan (whom the prime minister once described as a figure-drawing master) or Davtyan. Their role is really inestimable in the process of building a ″new Armenia″. Nikol Pashinyan does not want a Constitutional Court maintaining the constitutional order and ruling out laws and initiatives running counter to the Constitution. What the authorities need is a totally governable body guiding itself by the power of ″telephone calls″; they want an institution that would fully harmonize its actions with the realities of new Armenia, pursuing the sole task of ″sealing″ the decisions from above without asking unnecessary questions. Hrayr Tovmasyan doesn't fit into those standards and is, in that sense, really incomparable with personages like Mukuchyan and Davtyan. And hence, he must be removed at every possible price.
Videos
15:20 • 24.05.21
Interview with Francis Malige, EBRD Managing Director
11:39 • 24.04.21
Armenians Commemorating 106th Anniversary of Genocide
09:40 • 23.04.21
Biden Under Pressure to Recognize Armenian Genocide - KTLA 5 News
15:34 • 22.04.21
Governance and Oversight Capacities Account for Our Bank's Robust Management System - Philip Lynch, Independent Board Member at Ameriabank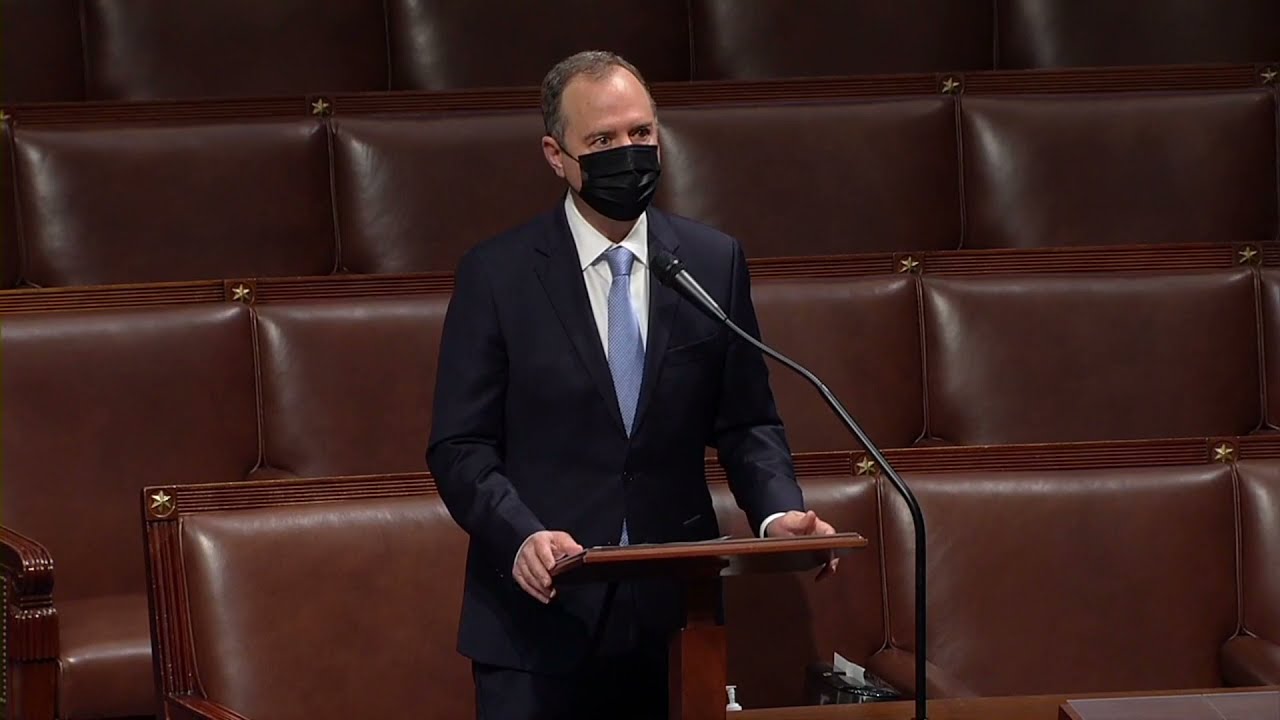 14:09 • 21.04.21
'Mr. President, It Is Now in Your Power to Right Decades of Denial' - US Congressman Adam Schiff Urges Joe Biden to Recognize Armenian Genocide
12:37 • 03.04.21
Armenians of Nagorno-Karabakh in Despair After Trauma of Military Defeat - France 24
17:33 • 11.03.21
Interview with Kakhaber Kiknavelidze, an Independent Member of Ameriabank Board of Directors
17:57 • 26.01.21
Only Terrorists Keep Hostages, Putting Forward Preconditions for Their Release - Edmon Marukyan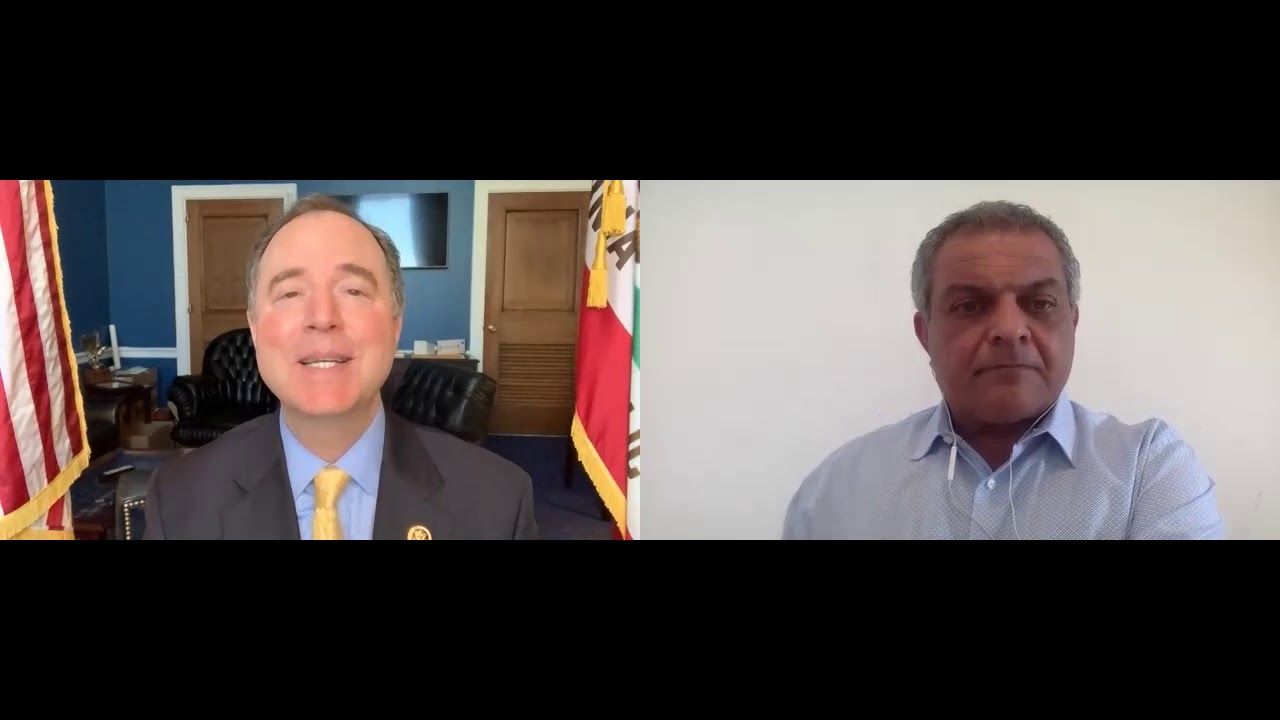 13:33 • 22.01.21
Rep Adam Schiff Says Congress Should Recognize Artsakh
09:42 • 29.12.20
UN's Guterres Issues Global Appeal to Make 2021 'Year of Healing'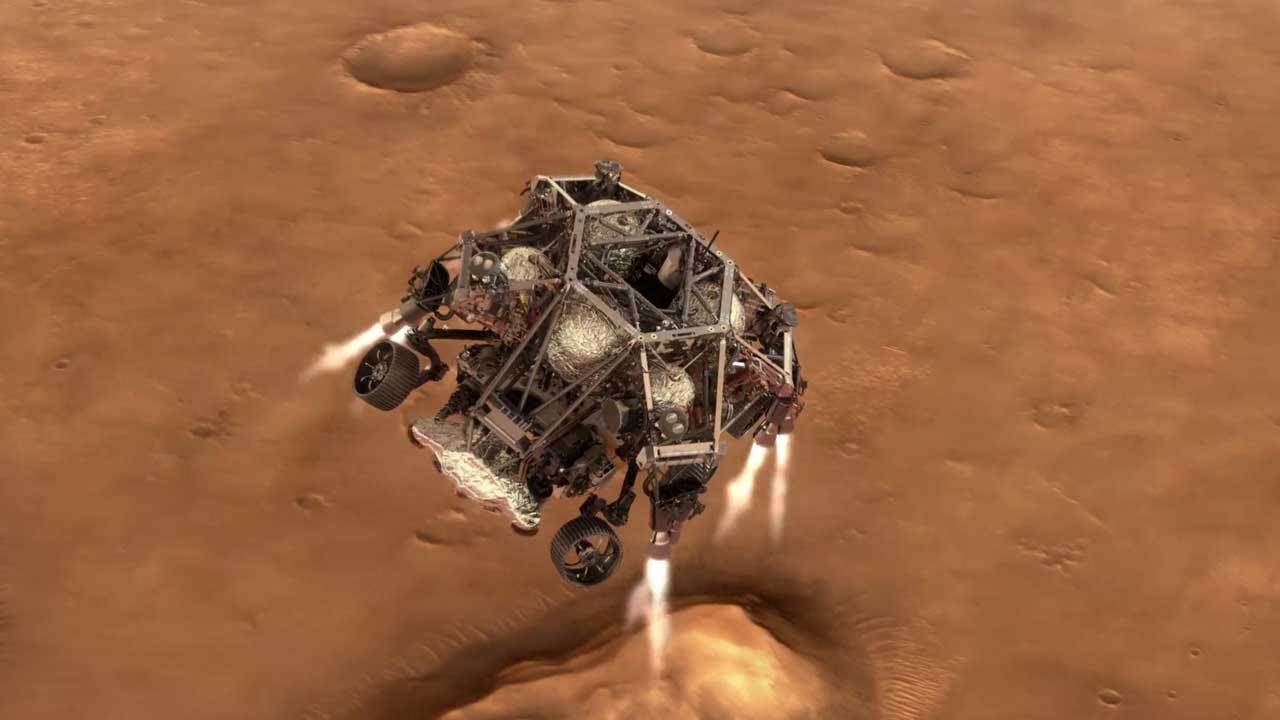 18:41 • 24.12.20
NASA's Mars 2020 Perseverance Rover Landing Animations
13:33 • 31.10.20
Azerbaijan Uses Prohibited Phosphorus Chemical Munitions - Defense Army Video
16:37 • 30.10.20
Artsakh Defense Army Units Neutralizing Azerbaijani Arms Supplies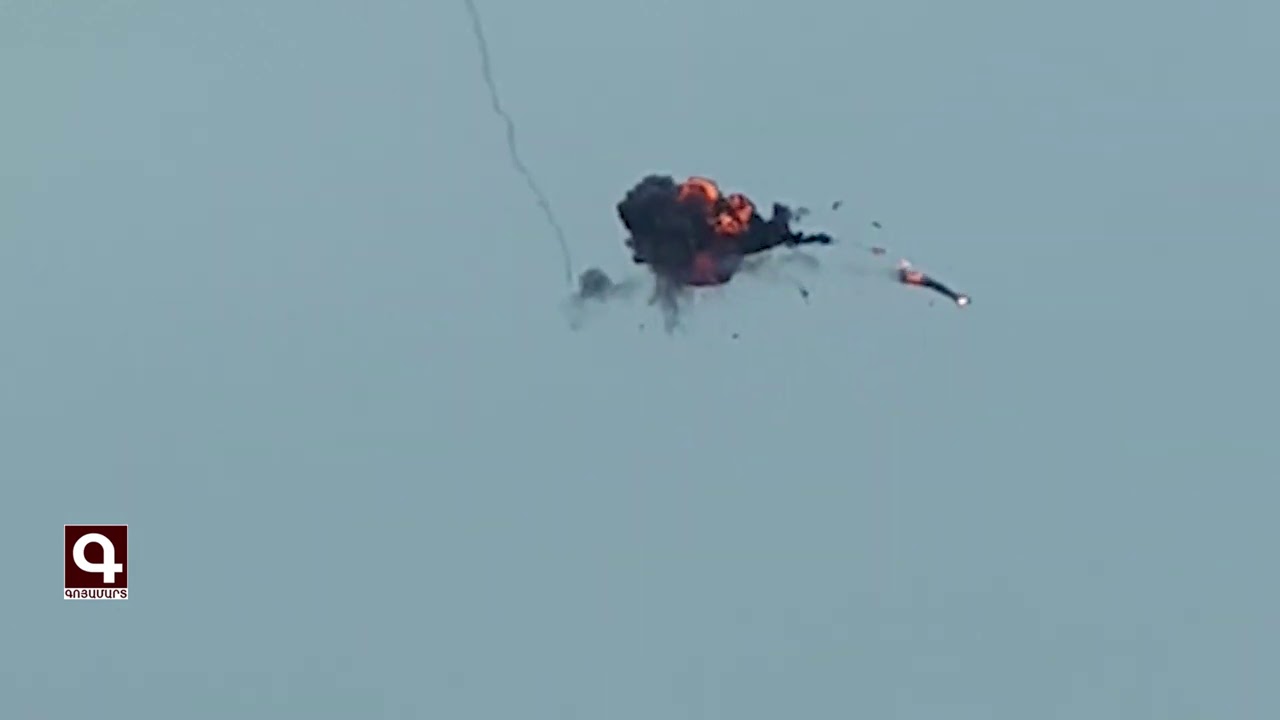 11:25 • 28.10.20
Artsakh Defense Army Units Neutralizing Azerbaijani Drone
13:45 • 24.10.20
Nagorno-Karabakh's Status Has Been At the Heart of Our Approach - Zohrab Mnatsakanyan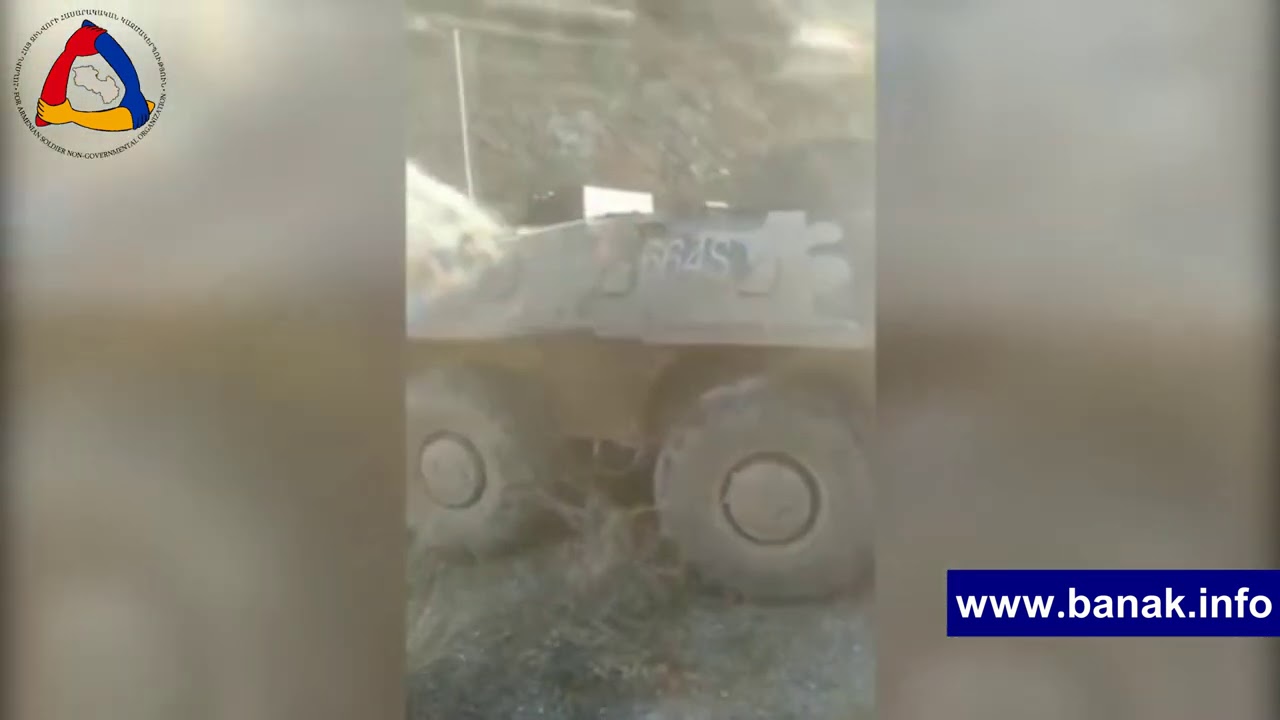 11:51 • 24.10.20
Artsakh Defense Army Releases Video Featuring Damaged Azerbaijani Military Equipment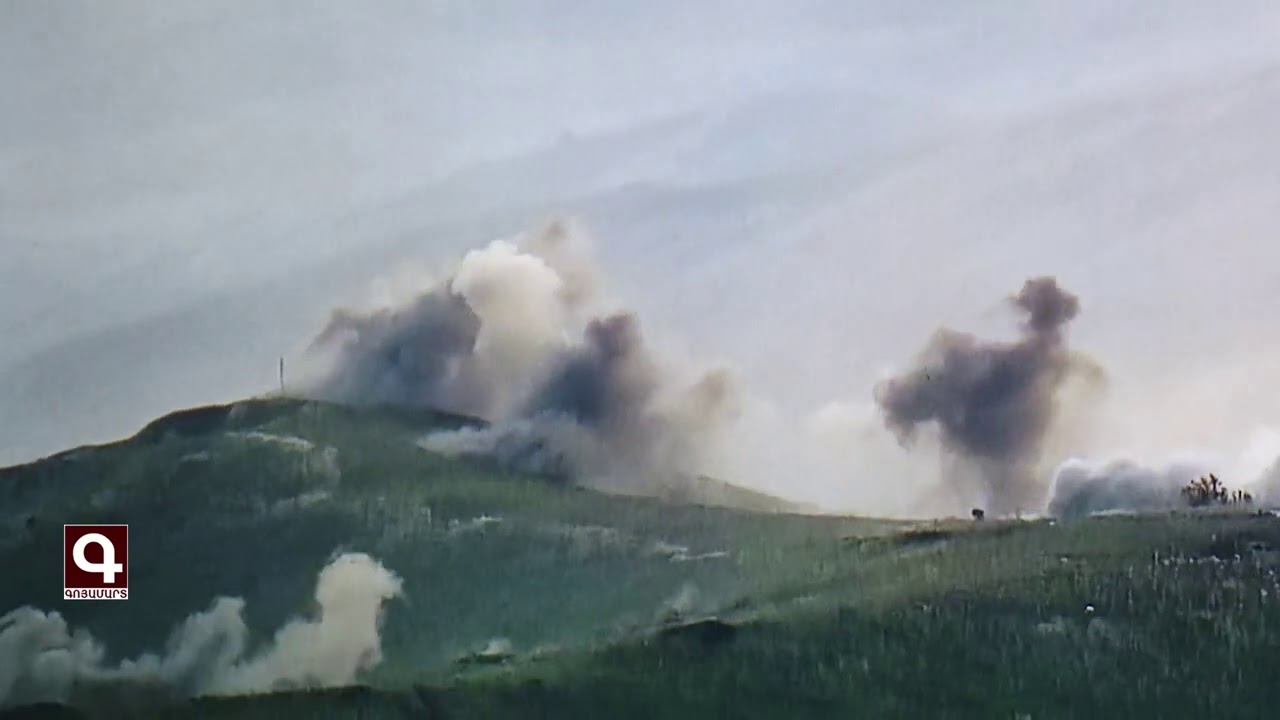 11:40 • 24.10.20
Artsakh Defense Army Units Inflicting Manpower Losses on Azerbaijan
10:39 • 24.10.20
Gas Pipeline Damaged in Azerbaijani Fire Targeting Nagorno-Karabakh's Capital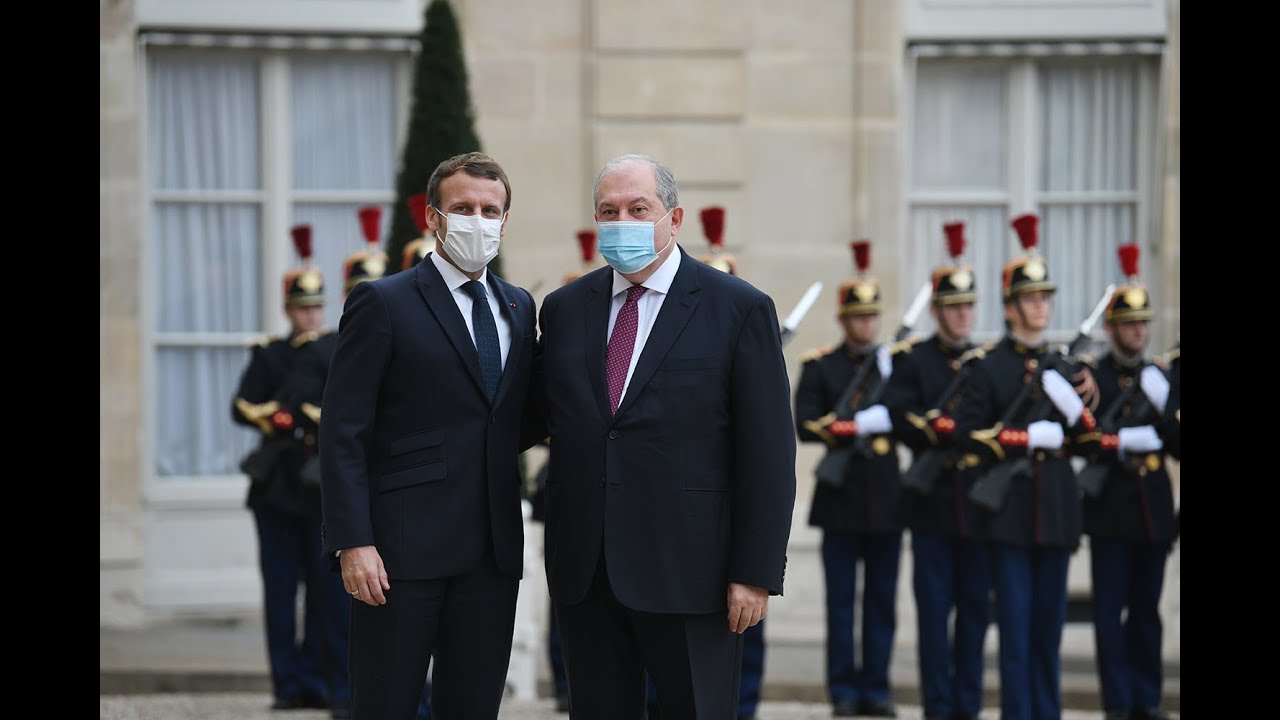 12:41 • 23.10.20
President Armen Sarkissian Meets Emmanuel Macron at Élysée Palace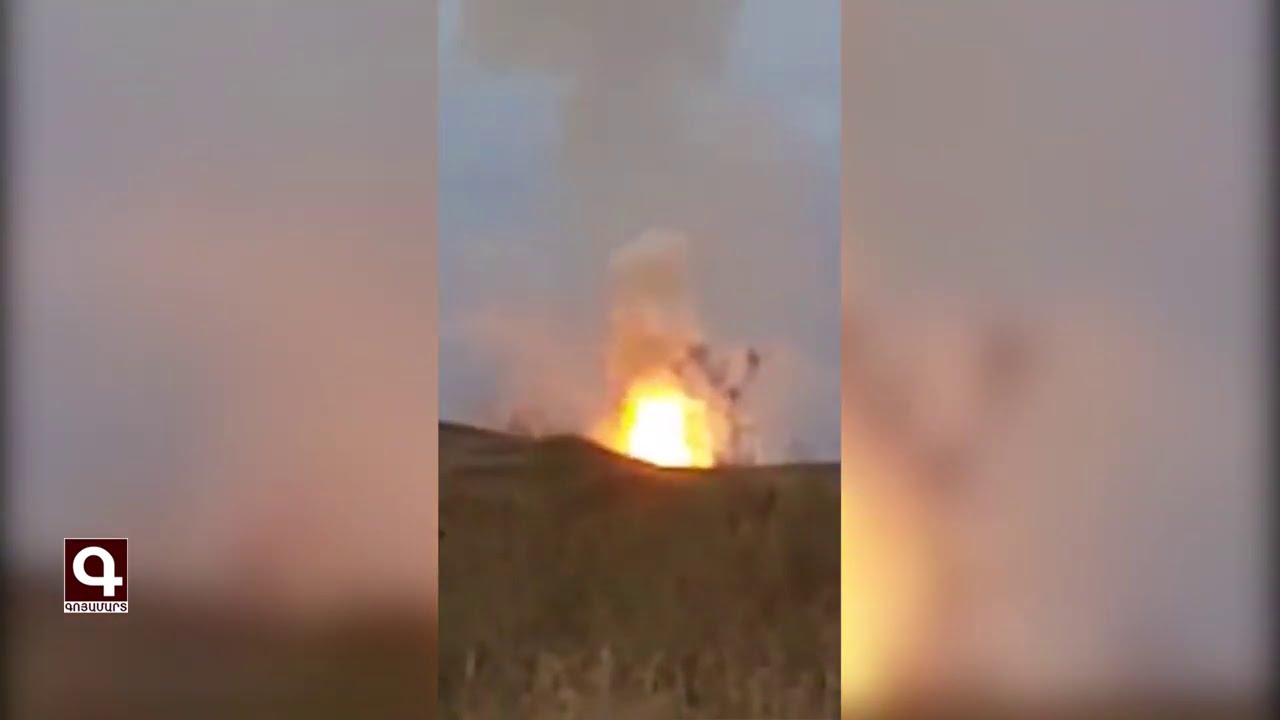 12:16 • 23.10.20
Artsakh Defense Army Neutralizes Azerbaijani Military Hardware
12:02 • 22.10.20
Artsakh Defense Army Units Neutralizing Azerbaijani Military Infrastructures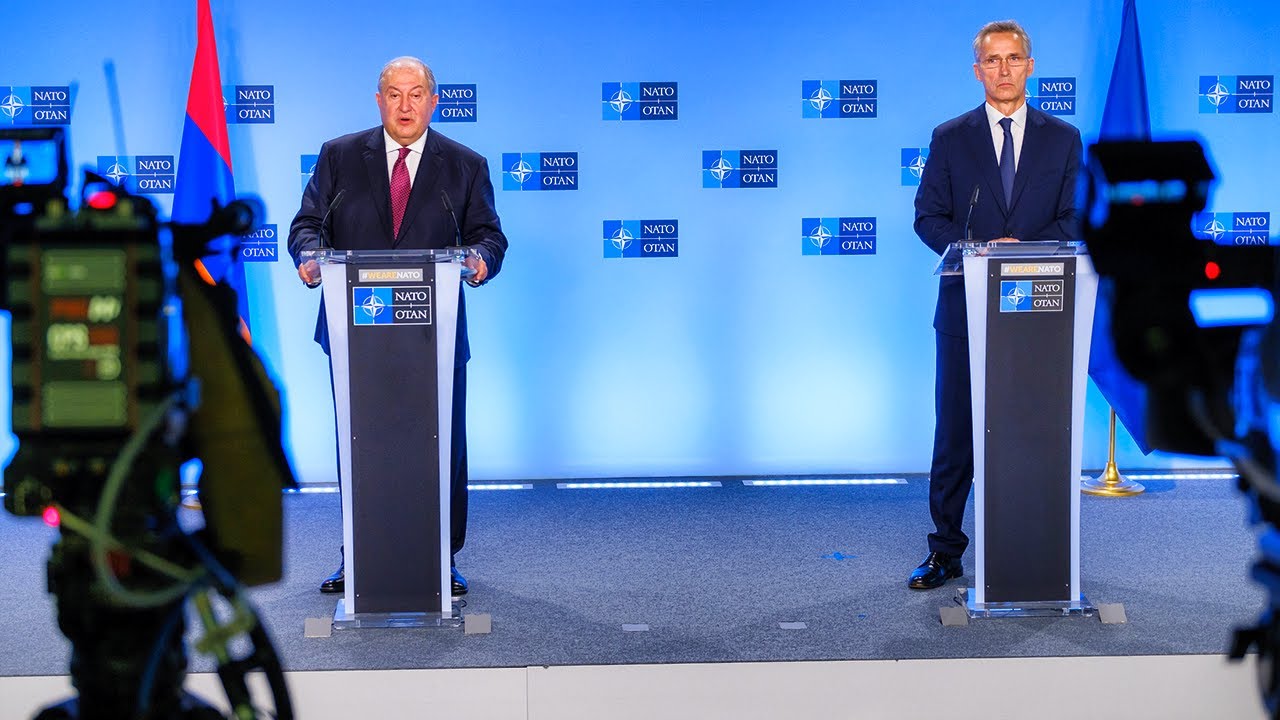 10:35 • 22.10.20
President Armen Sarkissian Meets with NATO Secretary-General in Brussels
10:51 • 17.10.20
Buildings and Homes Lying in Ruins in Nagorno-Karabakh's Capital After Azerbaijani Shelling
15:09 • 15.10.20
Artsakh Defense Army's Precision Fire Gives Deadly Blow to Enemy
13:13 • 13.10.20
Artsakh Defense Army Units Destroying Azerbaijani Tank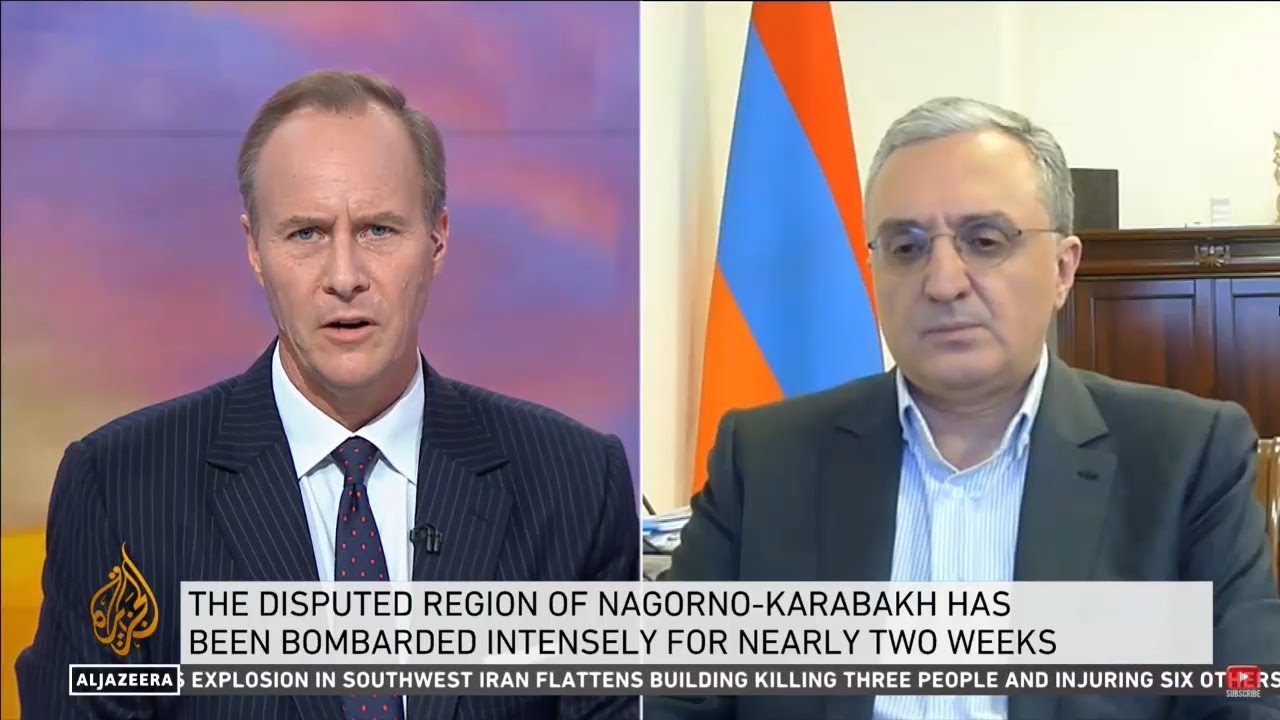 12:56 • 12.10.20
Zohrab Mnatsakanyan: Ceasefire Does not Mandate Azerbaijan to Kill Civilians and Hit Civilian Settlements
12:23 • 12.10.20
Armenians Protest Outside Turkrish Embassy in Los Angeles
17:23 • 09.10.20
Losses in Azerbaijan's Military Featured in Defense Army Footage
15:53 • 09.10.20
Artsakh Defense Army Neutralizing Adversary's Transport Column
14:11 • 09.10.20
Turkey openly backs Azerbaijan 'far more aggressively than in the past' - ABC News on Syrian mercenaries fighting in Karabakh
15:52 • 08.10.20
Iconic Armenian Church Hit in Azerbaijani Attacks in Nagorno-Karabakh City (photos)
10:57 • 08.10.20
Artsakh Defense Army Continues High-Precision Strikes
14:24 • 07.10.20
War Situation in Karabakh on European Parliament's Agenda
19:31 • 05.10.20
Call for Urgent Action: Armenian Journalist Brings Intn'l Colleagues' Attention to Situation iin Artsakh After Azerbaijani Attacks
16:17 • 04.10.20
Turkey's Support to Syrian Mercenaries Fighting Against Artsakh: Facts About Azerbaijani Aggression
12:39 • 04.10.20
Nagorno-Karabakh's Capital Under Azerbaijani Strikes
13:49 • 03.10.20
Armenian Armed Forces Neutralize Azerbaijani Defense Positions
10:12 • 29.09.20
ArmenianTroops Destroy Azerbaijani Armored Fighting Vehicle on Frontline
23:42 • 28.09.20
There is a solid evidence that Azerbaijan has launched a thoroughly planned attack on the NKR
18:45 • 28.09.20
EU calls for Immediate End to Hostilities over Nagorno-Karabakh