Referendum 2020: 'No' campaign coverage would prevail if not Armnews TV channel – Media.am
00:00 • 14.03.20
Armnews has been the most active TV channel to cover the Constitutional Referendum campaign for the period of February 17 – March 4.
Boris Navasardyan, the president of the Yerevan Press Club, says that it is caused by the fact that the channel places heavy emphasis on news, analytics and politics.
On March 13, YPC summarized the campaign coverage of 8 TV channels for the period of 17 days. YPC had monitored the programs broadcast from 18:00 to 00:00, by Public TV, Armenia, Yerkir Media, Shant, Kentron, H2, Armnews and 5th channel.
Public TV and Yerkir Media have been rather active but they fall behind Armnews a little bit.
Armenia is the TV company with the lowest campaign coverage. H2 is a bit ahead. Kentron, Shant and 5th channel are somewhere in-between.
There were 28 TV mentions in favor of the April 5 referendum campaign; 140 of them were negative, and 32 of them were neutral.
According to Navasardyan, for the first time in the history of Armenian referendums, there is an unprecedented quantity of No campaign mentions by all of the 8 monitored TV companies.
"Our monitoring aims at finding out the degree of awareness of our citizens that are going to participate in the elections. The TV companies broadcasting through public multiplex should have certain commitments to satisfy the political interests of the public," YPC president Boris Navasardyan says.
From the perspective of commitments, the Public TV has covered all the main aspects of the referendum.
The monitoring has emphasized the following 3 topics: the legitimacy and purposefulness of the referendum, the phrasing of the referendum question and organizational issues.
There were 13 positive mentions related to the referendum organization, 56 negative and 526 neutral mentions. The Yes campaign had a small advantage, with 91 mentions against the 86 mentions of the No campaign, as well as 46 neutral mentions.
"This is conditioned by the active coverage of the Yes campaign fundraising event that Armnews has specifically emphasized. If it weren't for that fact, our monitoring would be in favor of the No campaign," he says.
According to Navasardyan, there is a lack of debates on referendum on the air – both parties avoid such discussions because the parties are too polarized. The No supporters have been talking only about legislative violations – content-related debates are not considered feasible.
During the monitoring presentation, reporters said that balanced coverage was a problem for the media (although they seemed to provide quantitative balance), because the No campaigners hardly ever conducted public events and avoided TV broadcasts.
Boris Navasardyan advised journalists to contact the No supporters through official channels, so that they could have evidence-based data explaining the low coverage of No campaign on the air.
Videos
13:04 • 28.05.20
Armenia's Political Elite Celebtrates First Republic Anniversary in Sardarapat
14:13 • 15.05.20
3D Model of SARS-CoV-2 Virus at Atomic Resolution
13:25 • 09.05.20
Armenia's Political Leadership Marks 'Triple Victory Day' in Yerevan
16:29 • 04.05.20
Toyota Launches Karl Lagerfeld Limited-Edition SUV in Thailand
10:44 • 24.04.20
Armenia Commemorating 105th Anniversary of Genocide
12:31 • 23.04.20
Rep..Adam Schiff Discusses Genocide, US Aid to Armenia, Artsakh
09:22 • 23.04.20
Coronavirus: The World Has a Long Way to Go, Warns WHO Chief
15:33 • 21.04.20
Her Majesty, Queen Elizabeth II Celebrates Her 94th Birthday
13:59 • 18.04.20
Holy Fire at the Church of Sepulchre in Jerusalem
14:49 • 13.04.20
Andrea Bocelli Performs Eastern Sunday Concert From Italy's Duomo Di Milano
13:47 • 10.04.20
Kim Kardashian Does a Quarantine Makeup Tutorial With Kkw Beauty Products
16:59 • 08.04.20
Coronavirus Intensive Care: BBC's Special Coverage of London Hospital Where Doctors Fight to Save Lives
16:35 • 07.04.20
Seven-Year-Old Greek Piano Prodigy Pens 'Isolation Waltz'
12:35 • 27.03.20
World Coronavirus Update (Live)
23:27 • 16.03.20
Why Fighting Coronavirus Depends on You?
09:38 • 27.02.20
Kim Kardashian Spotted Throwing Punch at Sister Kourtney
10:53 • 22.02.20
Anna Turcotte: "Rooting Out Hatred toward Armenians Cannot Be Done By Brushing Aside History."
15:13 • 11.02.20
Virtual Reality 'Reunites' Korean Mother with Deceased 7-Year-Old Kid
09:35 • 23.01.20
Armenia is in a Unique Place to Act Like a Bridge Between Europe and Eurasia– Armen Sarkissian
16:03 • 21.01.20
US President Donald Trump Delivers Keynote Speech at Davos 2020
14:20 • 13.12.19
Pro-Armenian US Senators Issue Bipartisan Call on Genocide Recognition
09:49 • 12.12.19
I'm Not Going to Cease until We Do What is Morally Right - Menendez on Armenian Genocide
16:02 • 21.11.19
SpaceX Starship MK1 Explodes! At Boca Chica, Texas
10:10 • 08.11.19
Sen. Bob Menendez Calls for Passage of Armenian Genocide Resolution
16:07 • 30.10.19
Rep. Schiff on Recognizing the Armenian Genocide
11:03 • 26.10.19
Nagorno-Karabakh's Statuis and Security are Ultimate Priorities for Armenia, Mnatsakanyan Tells BBC
10:10 • 24.10.19
US Congressman Jim Costa Slams Turkey for Recent Actions and Urges Support of Armenian Genocide Recognition
16:12 • 18.10.19
LIVE: NASA Astronauts Spacewalk Outside the International Space Station
12:05 • 12.10.19
Reps. Speier and Chu Watch HALO De-Mining Demonstration in Artsakh
17:24 • 09.10.19
Armenian Prime Minister Hosts Kim Kardashian in Government
11:37 • 08.10.19
WCIT 2019: Kim Kardashian Addresses Participants of World's Biggest Technology Forum in Yerevan
13:12 • 30.09.19
World Leaders Attend Jacques Chirac's Funeral in Paris
10:58 • 26.09.19
Armenian Prime Minister Nikol Pashinyan Addresses General Debate at UN General Assembly's 74th Session
11:21 • 14.09.19
Serj Tankian, Creative Armenia Release '7 Notes Challenge' Compilation Album
10:35 • 09.08.19
Armenian Prime Minister Arrives in Kyrgyzstan on Working Visit
09:57 • 02.08.19
USAID Commits to Complete Artsakh De-Mining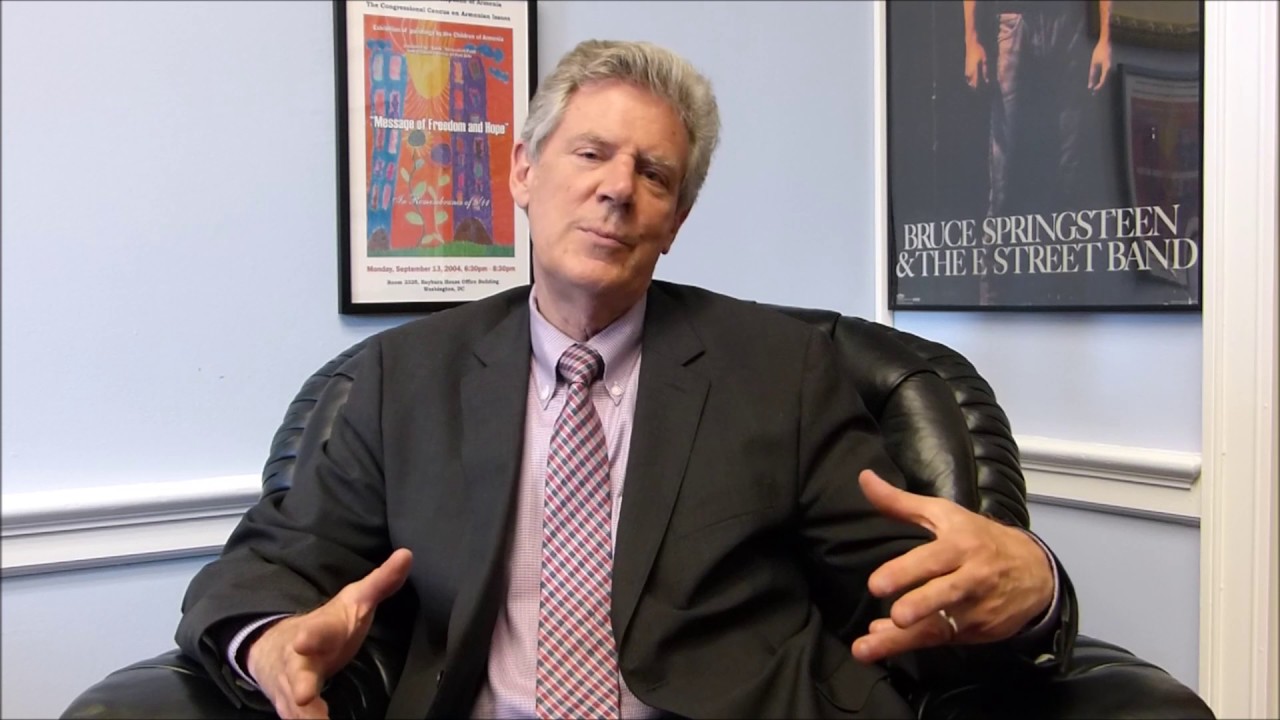 10:09 • 21.06.19
US Representative Frank Pallone Introduces Resolution Praising the US-Armenia 'Strategic Partnership'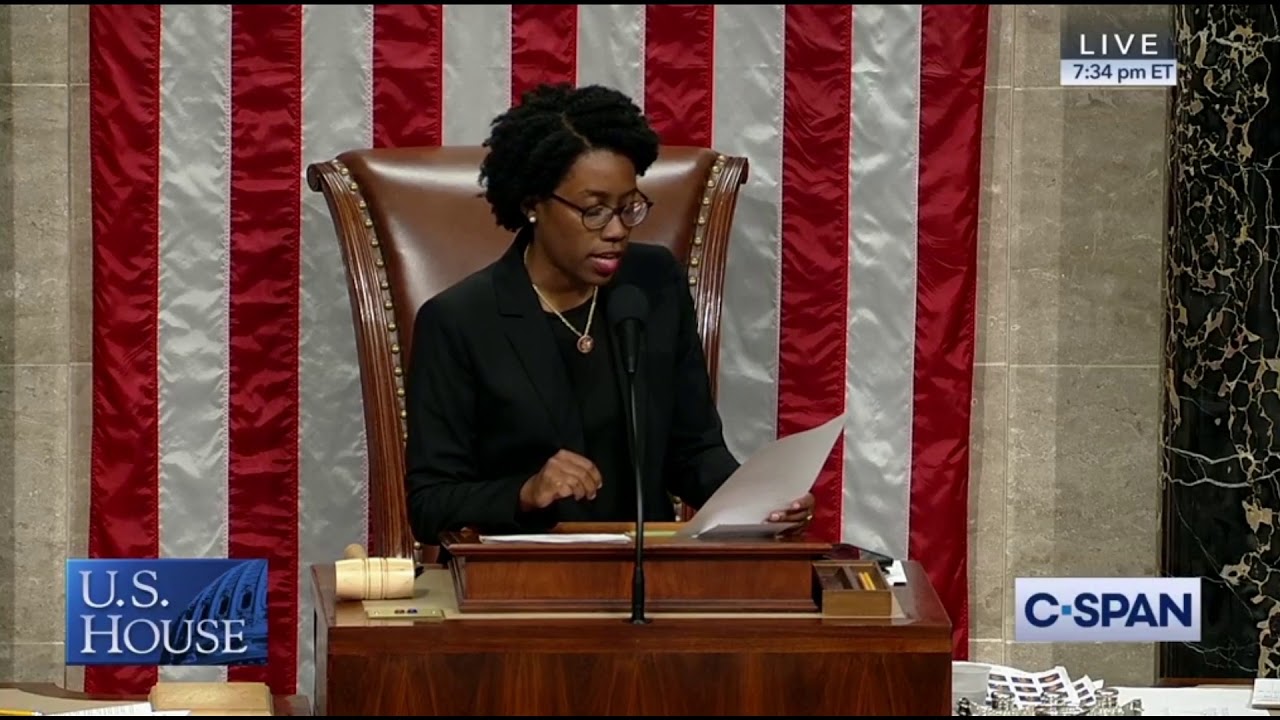 11:03 • 19.06.19
US House Passes Jackie Speier Amendment Appropriating Additional $40 Million for Armenia
09:26 • 14.06.19
Congressional Armenian Caucus Co-Chair Rallies Support for Additional $40 Million Appropriation for Armenia
10:16 • 13.06.19
US Congressman Frank Pallone Calls for Removal of Barriers to US-Artsakh Dialogue
Analysis