Oil prices climb as US ramps up economic support measures
12:21 • 24.03.20
Oil prices rose on Tuesday on hopes that the United States will reach a deal soon on a $2 trillion coronavirus aid package which could blunt the economic impact of the outbreak and in turn support oil demand, CNBC reports.
Brent crude oil futures for May delivery rose by 62 cents, or 2.3%, to $27.65 a barrel by 0346 GMT while West Texas Intermediate (WTI) crude futures gained 76 cents, or 3.3%, to $24.12. Both price benchmarks had risen over $1 earlier before pulling back slightly.
"Oil is clawing its way higher mainly on the back of the weaker dollar that stemmed from the Fed's unprecedented measures," said Edward Moya, senior market analyst at broker OANDA.
"WTI crude volatility will remain high and traders should not be surprised if this rally eventually gets faded."
The U.S. Federal Reserve on Monday rolled out an extraordinary array of programs to backstop an economy reeling from restrictions on commerce that scientists say are needed to slow the coronavirus pandemic.
While a $2 trillion coronavirus economic stimulus package remained stalled in the U.S. Senate on Monday as lawmakers haggled over its provisions, U.S. Treasury Secretary Steven Mnuchin voiced confidence that a deal would be reached soon.
The expected stimulus pushed the U.S. dollar lower as it will increase the cash supply. The dollar index, which measures the greenback against six major currencies, fell 0.5% on Tuesday.

A weaker greenback boosts dollar-denominated oil prices since buyers paying in other currencies will pay less for their crude.
Still, the overall crude demand outlook remains low as long as travel restrictions are in place and governments curtail commercial activities to prevent the coronavirus spread.
Prices and profit margins for motor and aviation fuels globally are under severe pressure from a plunge in demand as countries enforce lockdowns and airlines ground planes, forcing more refineries to reduce output and lower their crude oil demand.
Concerns over oil demand were also stoked by a doubling of new coronavirus cases in China, the world's biggest oil importer, caused by a jump in infected travelers returning home from overseas. That is raising the risk of transmissions in Chinese cities and provinces that had seen no new infections in recent days.
"While the anticipated lengthy absence of air traffic presents a significant obstacle in its own right, ... the expected ramp in supply, which suggests storage will fill very quickly, and then prices will plummet as physical demand continues to evaporate," said Stephen Innes, chief global markets strategist at AxiCorp.
Videos
12:35 • 27.03.20
World Coronavirus Update (Live)
23:27 • 16.03.20
Why Fighting Coronavirus Depends on You?
09:38 • 27.02.20
Kim Kardashian Spotted Throwing Punch at Sister Kourtney
10:53 • 22.02.20
Anna Turcotte: "Rooting Out Hatred toward Armenians Cannot Be Done By Brushing Aside History."
15:13 • 11.02.20
Virtual Reality 'Reunites' Korean Mother with Deceased 7-Year-Old Kid
09:35 • 23.01.20
Armenia is in a Unique Place to Act Like a Bridge Between Europe and Eurasia– Armen Sarkissian
16:03 • 21.01.20
US President Donald Trump Delivers Keynote Speech at Davos 2020
14:20 • 13.12.19
Pro-Armenian US Senators Issue Bipartisan Call on Genocide Recognition
09:49 • 12.12.19
I'm Not Going to Cease until We Do What is Morally Right - Menendez on Armenian Genocide
16:02 • 21.11.19
SpaceX Starship MK1 Explodes! At Boca Chica, Texas
10:10 • 08.11.19
Sen. Bob Menendez Calls for Passage of Armenian Genocide Resolution
16:07 • 30.10.19
Rep. Schiff on Recognizing the Armenian Genocide
11:03 • 26.10.19
Nagorno-Karabakh's Statuis and Security are Ultimate Priorities for Armenia, Mnatsakanyan Tells BBC
10:10 • 24.10.19
US Congressman Jim Costa Slams Turkey for Recent Actions and Urges Support of Armenian Genocide Recognition
16:12 • 18.10.19
LIVE: NASA Astronauts Spacewalk Outside the International Space Station
12:05 • 12.10.19
Reps. Speier and Chu Watch HALO De-Mining Demonstration in Artsakh
17:24 • 09.10.19
Armenian Prime Minister Hosts Kim Kardashian in Government
11:37 • 08.10.19
WCIT 2019: Kim Kardashian Addresses Participants of World's Biggest Technology Forum in Yerevan
13:12 • 30.09.19
World Leaders Attend Jacques Chirac's Funeral in Paris
10:58 • 26.09.19
Armenian Prime Minister Nikol Pashinyan Addresses General Debate at UN General Assembly's 74th Session
11:21 • 14.09.19
Serj Tankian, Creative Armenia Release '7 Notes Challenge' Compilation Album
10:35 • 09.08.19
Armenian Prime Minister Arrives in Kyrgyzstan on Working Visit
09:57 • 02.08.19
USAID Commits to Complete Artsakh De-Mining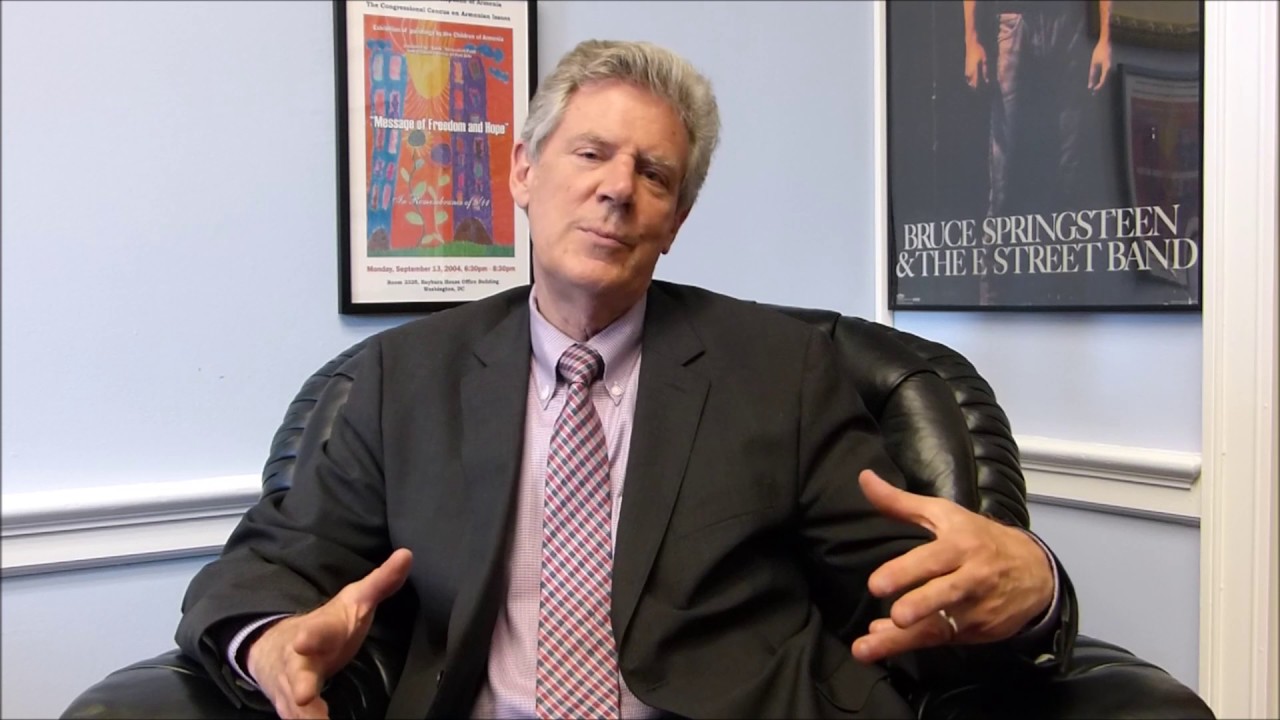 10:09 • 21.06.19
US Representative Frank Pallone Introduces Resolution Praising the US-Armenia 'Strategic Partnership'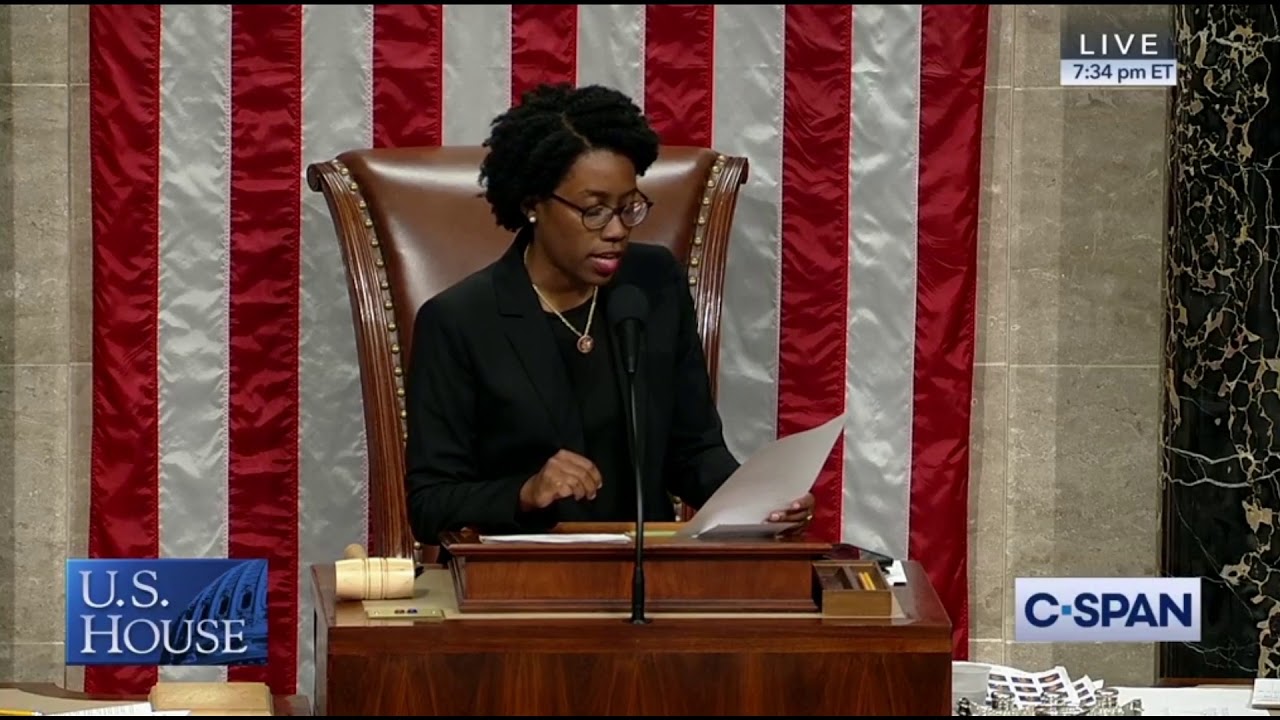 11:03 • 19.06.19
US House Passes Jackie Speier Amendment Appropriating Additional $40 Million for Armenia
09:26 • 14.06.19
Congressional Armenian Caucus Co-Chair Rallies Support for Additional $40 Million Appropriation for Armenia
10:16 • 13.06.19
US Congressman Frank Pallone Calls for Removal of Barriers to US-Artsakh Dialogue
14:15 • 25.05.19
Kim Kardashian makes brief cameo in Paris Hilton music video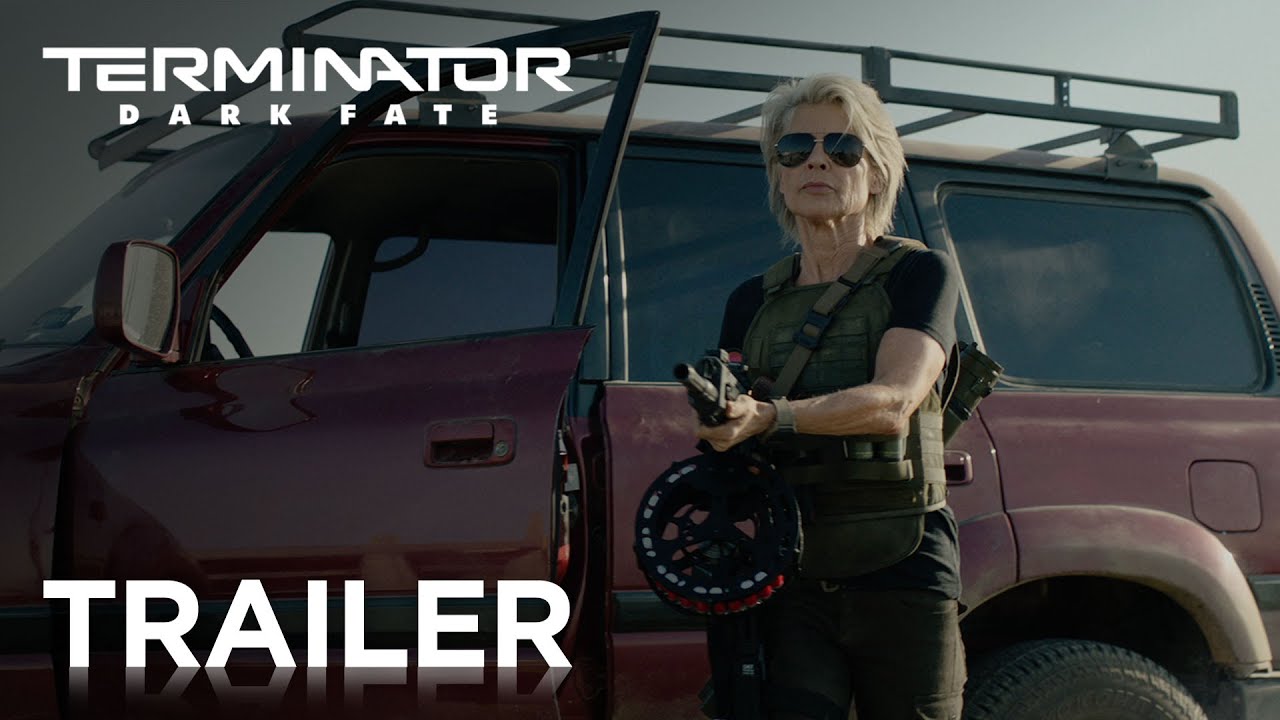 14:28 • 24.05.19
Terminator Dark Fate Official Trailer #1 Released
09:09 • 14.05.19
Nikol Pashinyan Attends Dinner Dedicated to 10th Anniversary of Eastern Partnership Program
13:49 • 10.05.19
Armenian Prime Minister Heads to Work Riding Bicycle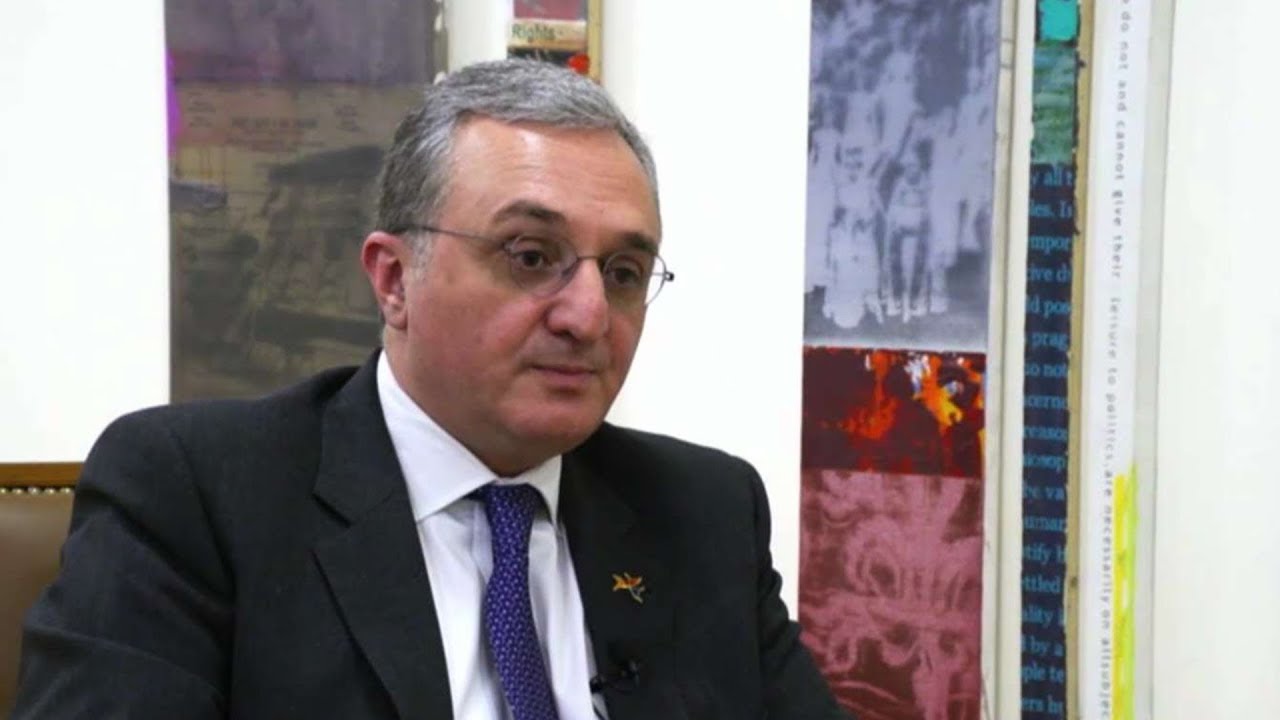 11:06 • 04.05.19
What is Arms Trade for Israel is a Weapon of Death for Our People, Foreign Minister Tells Israeli TV Channel
13:38 • 30.04.19
Armenian Prime Minister Greets EAEU Representatives for Official Meeting in Yerevan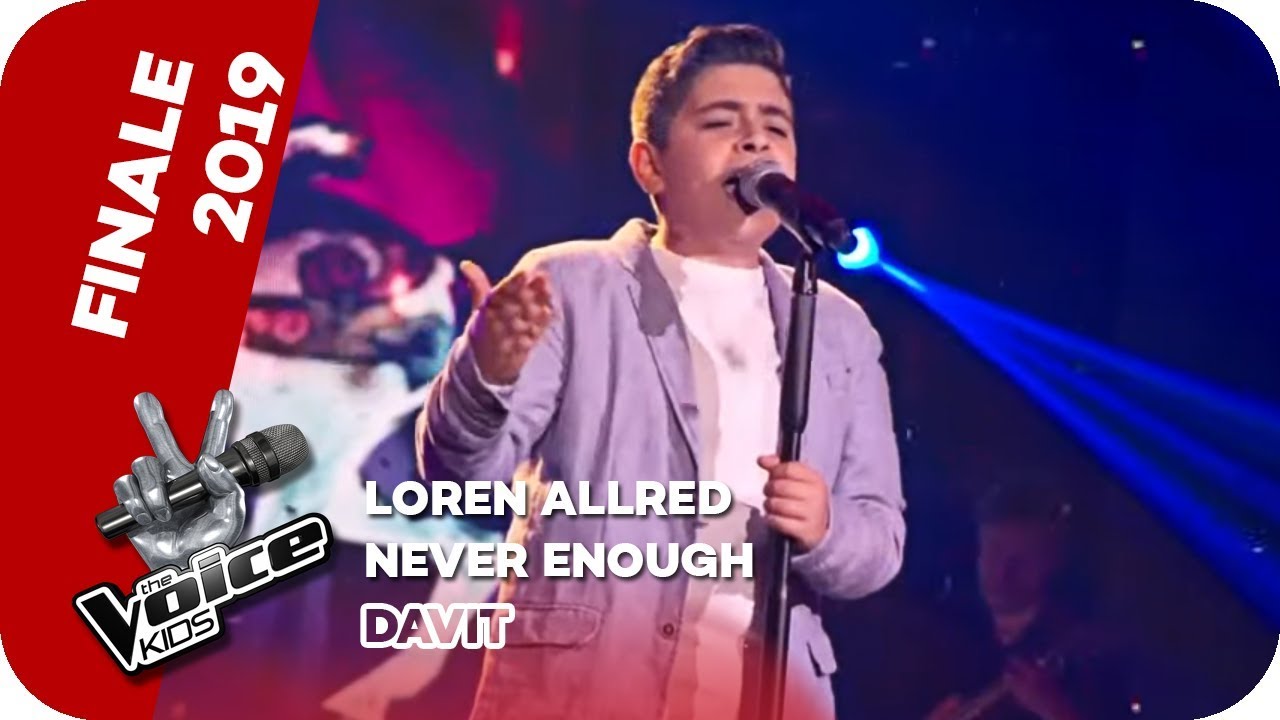 14:30 • 26.04.19
The Voice Kids 2019: Young Armenian Participant Leaves Jury Stunned in Germany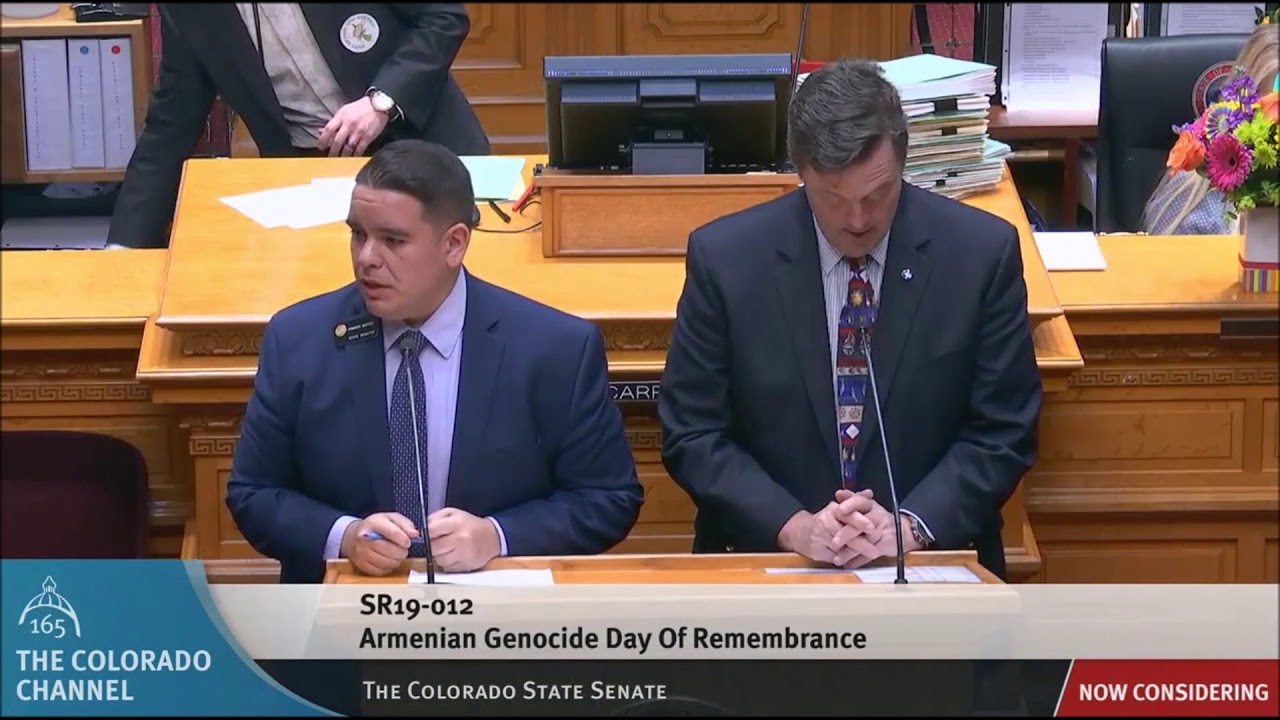 09:39 • 25.04.19
Colorado Recognizes Artsakh, Honors Genocide Victims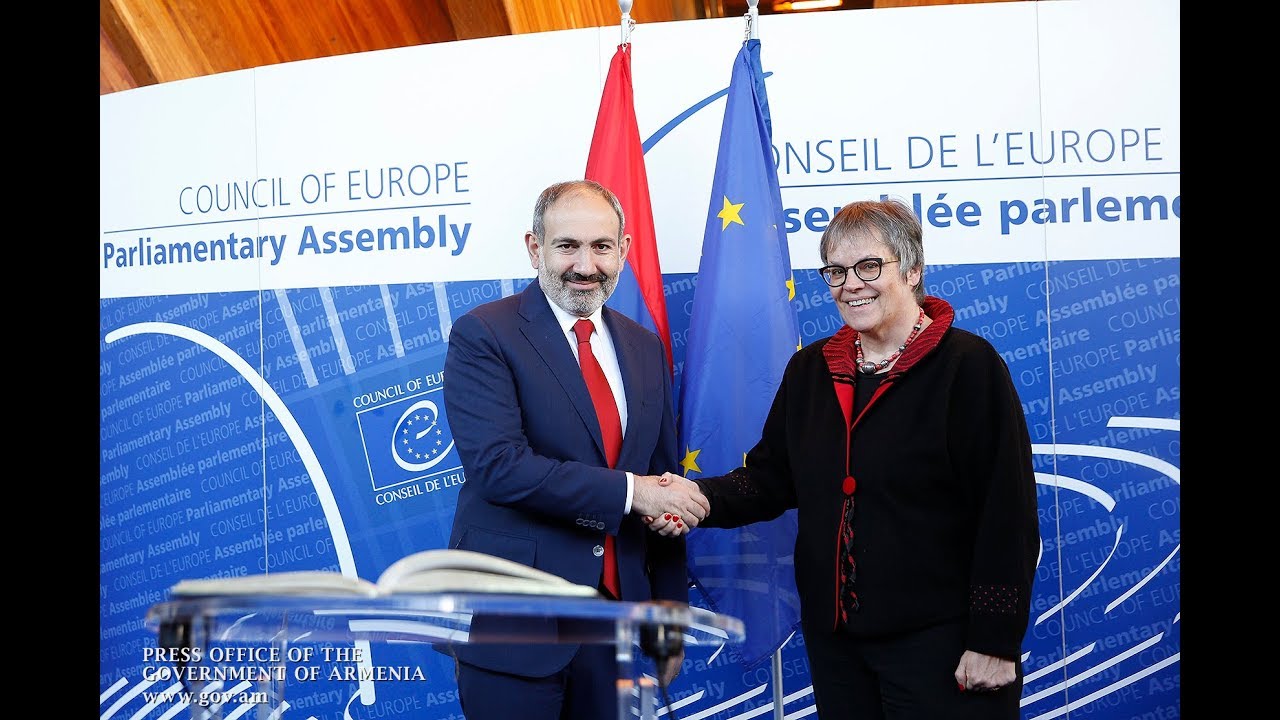 14:58 • 11.04.19
Nikol Pashinyan meets with PACE President Liliane Maury in Strasbourg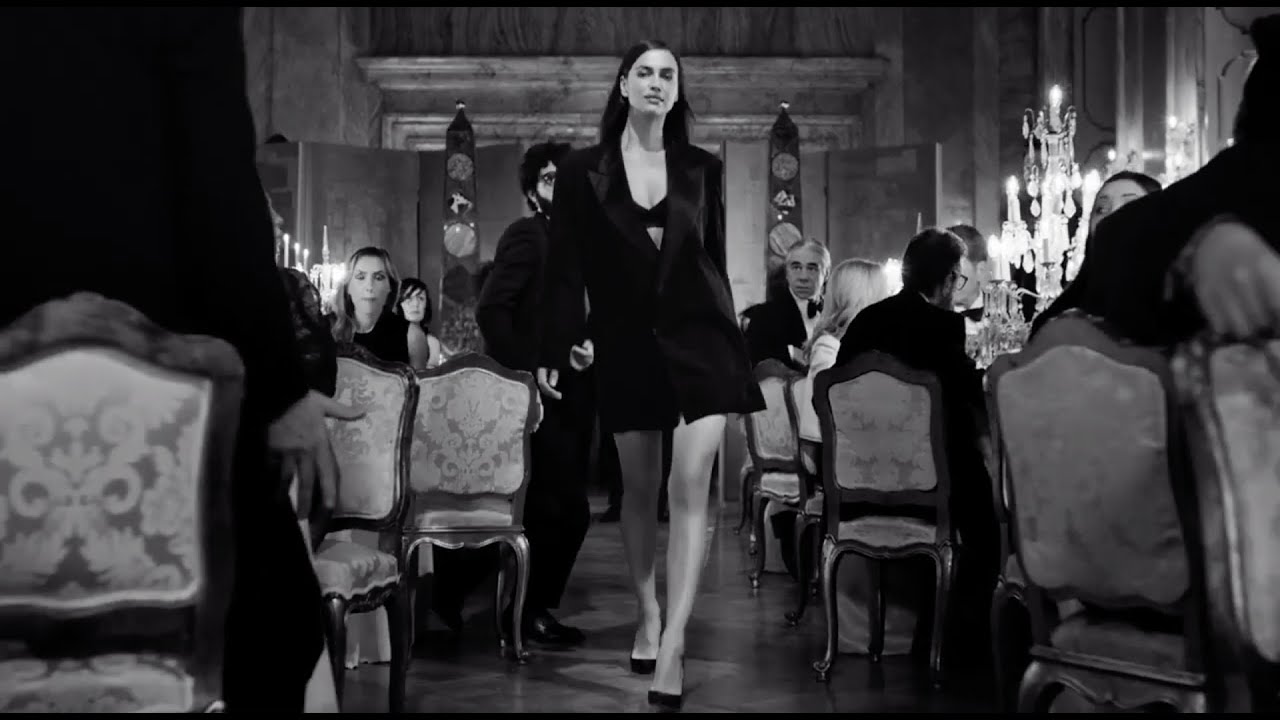 18:32 • 09.04.19
Scandal A Paris: New Jean Paul Gaultier Perfume Ad Features Irina Shayk Walking Under Rhythms of Khachaturian's Waltz
15:58 • 09.04.19
US Ambassador Praises Democratic Changes in Armenia Since April 2018
10:46 • 27.03.19
US Congressman Frank Pallone Calls for Lifting Travel Restrictions on Artsakh
15:01 • 16.03.19
The Voice: Armenian 'Freddie Mercury' Stuns Jury at Youth Singing Contest in Russia
Analysis