LA County Board of Supervisors proclaims April as Armenian History Month
09:36 • 02.04.20
The Los Angeles County Board of Supervisors have designated April as "Armenian History Month" in their March 31st board meeting, Asbarez reports.
The motion authored by Supervisors Kathryn Barger and Janice Hahn, who represent the 5th and 4th Supervisorial Districts respectively, recognizes the Armenian community's resilience, its rich history, and the tremendous contributions it has made to Los Angeles – home to the largest population of Armenians outside of Armenia. The resolution also affirms the County's support for recognition and justice for the Armenian Genocide.

Since 2017, the Board has declared April as 'Armenian History Month', honoring the contributions and community service of Armenian-Americans at weekly Board meetings.

In light of the COVID-19 pandemic, Board presentations have been cancelled – as has the County's official Amenian Genocide commemoration event. The motion, however, noted that these challenging times would "not deter us from honoring the proud and deserving Armenian people", and that the County looks at the Armenian community as a "testament to the importance of perseverance and unity" in the face of extreme adversity.
"On behalf of the ANCA-WR, we express our collective gratitude to the Los Angeles County Board of Supervisors and authors Kathryn Barger and Janice Hahn for their continued and unwavering support for justice for the Armenian genocide, and recognition of the historic contributions of our community to the development of the county," remarked Chair of the ANCA-WR Board of Directors Nora Hovsepian, Esq."Considering these challenging times, we appreciate the County's enduring resolve to honor and recognize the contributions of the Armenian community undeterred."

The Armenian National Committee of America – Western Region prepared a public testimony submission thanking the County for proclaiming April as Armenian History Month. In the testimony, the ANCA-WR noted that the COVID-19 pandemic is a challenge we as a community must face together, stating: "While the COVID-19 pandemic is not the intentional man-made scourge that genocide is, just as the American Nation came together to assist the Armenian people in their time of need, it is now our colective responsibility to protect our common humanity by defending those most vulnerable during this humanitarian crisis."

The ANCA-WR in particular recognized the frontline workers and first responders, including healthcare workers, teachers, religious leaders and humanitarian workers who have continued to put the welfare of others above their own in the most challenging of times – as they did over a century ago through the formation of the Near East Relief fund that saved 132,000 Armenian orphans and established over 400 refugee processing centers, hospitals, vocational schools and orphanages.

"To honor those shouldering the burden of this crisis today, and those who came before, the full force of the Armenian community in Los Angeles is working to contribute to providing relief and assistance to those in need." Hovsepian continued. "With the formation of the COVID-19 Armenian Community Task Force, our community is committed to providing timely updates, comprehensive information and resources, as well as in-language services to our community to relieve pressure from first-responders and frontline workers."
The Armenian National Committee of America – Western Region is the largest and most influential nonpartisan Armenian American grassroots advocacy organization in the Western United States. Working in coordination with a network of offices, chapters, and supporters throughout the Western United States and affiliated organizations around the country, the ANCA-WR advances the concerns of the Armenian American community on a broad range of issues in pursuit of the Armenian Cause.
Videos
14:13 • 15.05.20
3D Model of SARS-CoV-2 Virus at Atomic Resolution
13:25 • 09.05.20
Armenia's Political Leadership Marks 'Triple Victory Day' in Yerevan
16:29 • 04.05.20
Toyota Launches Karl Lagerfeld Limited-Edition SUV in Thailand
10:44 • 24.04.20
Armenia Commemorating 105th Anniversary of Genocide
12:31 • 23.04.20
Rep..Adam Schiff Discusses Genocide, US Aid to Armenia, Artsakh
09:22 • 23.04.20
Coronavirus: The World Has a Long Way to Go, Warns WHO Chief
15:33 • 21.04.20
Her Majesty, Queen Elizabeth II Celebrates Her 94th Birthday
13:59 • 18.04.20
Holy Fire at the Church of Sepulchre in Jerusalem
14:49 • 13.04.20
Andrea Bocelli Performs Eastern Sunday Concert From Italy's Duomo Di Milano
13:47 • 10.04.20
Kim Kardashian Does a Quarantine Makeup Tutorial With Kkw Beauty Products
16:59 • 08.04.20
Coronavirus Intensive Care: BBC's Special Coverage of London Hospital Where Doctors Fight to Save Lives
16:35 • 07.04.20
Seven-Year-Old Greek Piano Prodigy Pens 'Isolation Waltz'
12:35 • 27.03.20
World Coronavirus Update (Live)
23:27 • 16.03.20
Why Fighting Coronavirus Depends on You?
09:38 • 27.02.20
Kim Kardashian Spotted Throwing Punch at Sister Kourtney
10:53 • 22.02.20
Anna Turcotte: "Rooting Out Hatred toward Armenians Cannot Be Done By Brushing Aside History."
15:13 • 11.02.20
Virtual Reality 'Reunites' Korean Mother with Deceased 7-Year-Old Kid
09:35 • 23.01.20
Armenia is in a Unique Place to Act Like a Bridge Between Europe and Eurasia– Armen Sarkissian
16:03 • 21.01.20
US President Donald Trump Delivers Keynote Speech at Davos 2020
14:20 • 13.12.19
Pro-Armenian US Senators Issue Bipartisan Call on Genocide Recognition
09:49 • 12.12.19
I'm Not Going to Cease until We Do What is Morally Right - Menendez on Armenian Genocide
16:02 • 21.11.19
SpaceX Starship MK1 Explodes! At Boca Chica, Texas
10:10 • 08.11.19
Sen. Bob Menendez Calls for Passage of Armenian Genocide Resolution
16:07 • 30.10.19
Rep. Schiff on Recognizing the Armenian Genocide
11:03 • 26.10.19
Nagorno-Karabakh's Statuis and Security are Ultimate Priorities for Armenia, Mnatsakanyan Tells BBC
10:10 • 24.10.19
US Congressman Jim Costa Slams Turkey for Recent Actions and Urges Support of Armenian Genocide Recognition
16:12 • 18.10.19
LIVE: NASA Astronauts Spacewalk Outside the International Space Station
12:05 • 12.10.19
Reps. Speier and Chu Watch HALO De-Mining Demonstration in Artsakh
17:24 • 09.10.19
Armenian Prime Minister Hosts Kim Kardashian in Government
11:37 • 08.10.19
WCIT 2019: Kim Kardashian Addresses Participants of World's Biggest Technology Forum in Yerevan
13:12 • 30.09.19
World Leaders Attend Jacques Chirac's Funeral in Paris
10:58 • 26.09.19
Armenian Prime Minister Nikol Pashinyan Addresses General Debate at UN General Assembly's 74th Session
11:21 • 14.09.19
Serj Tankian, Creative Armenia Release '7 Notes Challenge' Compilation Album
10:35 • 09.08.19
Armenian Prime Minister Arrives in Kyrgyzstan on Working Visit
09:57 • 02.08.19
USAID Commits to Complete Artsakh De-Mining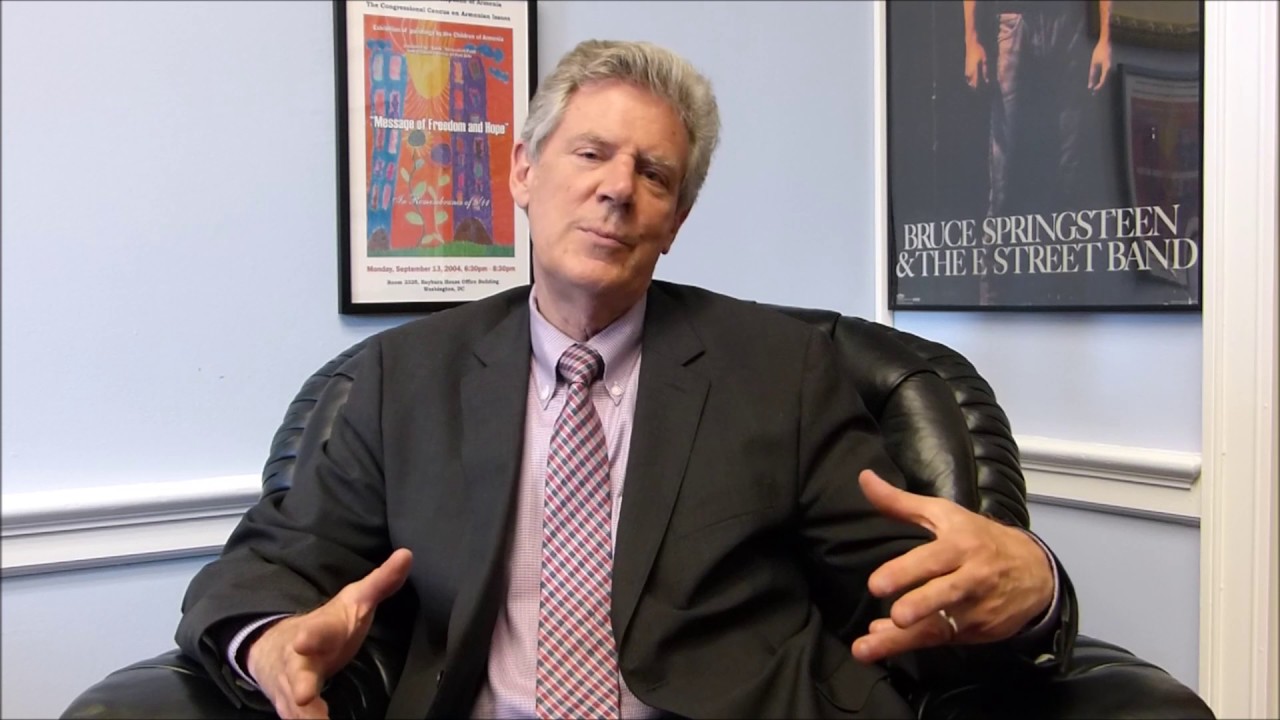 10:09 • 21.06.19
US Representative Frank Pallone Introduces Resolution Praising the US-Armenia 'Strategic Partnership'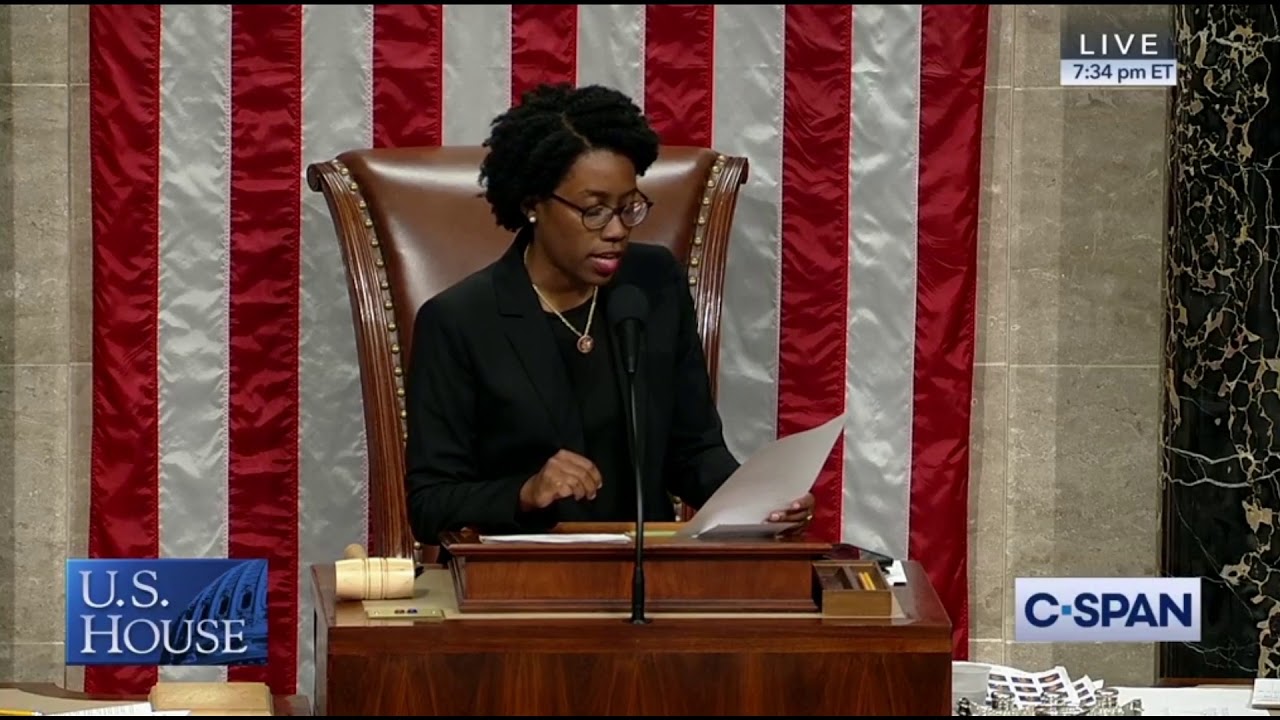 11:03 • 19.06.19
US House Passes Jackie Speier Amendment Appropriating Additional $40 Million for Armenia
09:26 • 14.06.19
Congressional Armenian Caucus Co-Chair Rallies Support for Additional $40 Million Appropriation for Armenia
10:16 • 13.06.19
US Congressman Frank Pallone Calls for Removal of Barriers to US-Artsakh Dialogue
14:15 • 25.05.19
Kim Kardashian makes brief cameo in Paris Hilton music video
Analysis