WB provides 3 million USD to Armenia to fight COVID-19 spread
11:49 • 03.04.20
In response to the rapid spread of the COVID-19 pandemic globally, and recently in Armenia, the World Bank (WB) is supporting the Government's response to protect its people amid the coronavirus outbreak, ARMENPRESS reports, citing the WB Country Office.
At the request of the Ministry of Health of Armenia, the World Bank has allocated $3 million to address the country's urgent needs for equipment and supplies needed for the intensive care of people with a confirmed COVID-19 diagnosis. These funds are supporting the procurement of 50 artificial pulmonary ventilation (APV) devices worth $1.35 million under the ongoing Disease Prevention and Control Project (DPCP).
This procurement became possible due to the application of the streamlined procedures of the World Bank in emergency situations. The technical expertise provided by the World Bank helped to carry out rapid market analysis to ensure value for money amid acute shortages in global supply of medical equipment and increasing prices. As a result, Armenia's health system will be equipped with additional high-quality devices necessary for treating an increasing number of confirmed COVID-19 cases.
"In these dramatic times the Bank stands ready to support the country's response to help mitigate the impact of the pandemic," says Sylvie Bossoutrot, World Bank Country Manager for Armenia. "I would like to recognize the unprecedented dedication of health professionals in Armenia to protect the people. I would also like to strongly encourage each citizen of Armenia to strictly abide by the requirements of these emergency times and observe social distancing and isolation measures aimed at minimizing the impact of the pandemic."
Similar arrangements will be applied to purchase additional ventilators, as well as personal protective equipment to address immediate healthcare needs. In addition, the World Bank stands ready to reprogram parts of its active ongoing portfolio in Armenia to support the government's response to COVID-19 in various areas.
The World Bank's financial and technical support is closely coordinated with that of other international organizations and development finance institutions. In particular, the above equipment will be procured directly through United Nations agencies' supply channels in view of the current constraints for these types of medical emergency equipment in the global market.
The World Bank Group is rolling out a $14 billion fast-track package to strengthen the COVID-19 response in developing countries and shorten the time to recovery. The immediate response includes financing, policy advice and technical assistance to help countries cope with the health and economic impacts of the pandemic. The IFC is providing $8 billion in financing to help private companies affected by the pandemic and preserve jobs. IBRD and IDA are making an initial US$6 billion available for the health-response. As countries need broader support, the World Bank Group will deploy up to $160 billion over 15 months to protect the poor and vulnerable, support businesses, and bolster economic recovery.
news.view.source  Armenpress
Videos
14:13 • 15.05.20
3D Model of SARS-CoV-2 Virus at Atomic Resolution
13:25 • 09.05.20
Armenia's Political Leadership Marks 'Triple Victory Day' in Yerevan
16:29 • 04.05.20
Toyota Launches Karl Lagerfeld Limited-Edition SUV in Thailand
10:44 • 24.04.20
Armenia Commemorating 105th Anniversary of Genocide
12:31 • 23.04.20
Rep..Adam Schiff Discusses Genocide, US Aid to Armenia, Artsakh
09:22 • 23.04.20
Coronavirus: The World Has a Long Way to Go, Warns WHO Chief
15:33 • 21.04.20
Her Majesty, Queen Elizabeth II Celebrates Her 94th Birthday
13:59 • 18.04.20
Holy Fire at the Church of Sepulchre in Jerusalem
14:49 • 13.04.20
Andrea Bocelli Performs Eastern Sunday Concert From Italy's Duomo Di Milano
13:47 • 10.04.20
Kim Kardashian Does a Quarantine Makeup Tutorial With Kkw Beauty Products
16:59 • 08.04.20
Coronavirus Intensive Care: BBC's Special Coverage of London Hospital Where Doctors Fight to Save Lives
16:35 • 07.04.20
Seven-Year-Old Greek Piano Prodigy Pens 'Isolation Waltz'
12:35 • 27.03.20
World Coronavirus Update (Live)
23:27 • 16.03.20
Why Fighting Coronavirus Depends on You?
09:38 • 27.02.20
Kim Kardashian Spotted Throwing Punch at Sister Kourtney
10:53 • 22.02.20
Anna Turcotte: "Rooting Out Hatred toward Armenians Cannot Be Done By Brushing Aside History."
15:13 • 11.02.20
Virtual Reality 'Reunites' Korean Mother with Deceased 7-Year-Old Kid
09:35 • 23.01.20
Armenia is in a Unique Place to Act Like a Bridge Between Europe and Eurasia– Armen Sarkissian
16:03 • 21.01.20
US President Donald Trump Delivers Keynote Speech at Davos 2020
14:20 • 13.12.19
Pro-Armenian US Senators Issue Bipartisan Call on Genocide Recognition
09:49 • 12.12.19
I'm Not Going to Cease until We Do What is Morally Right - Menendez on Armenian Genocide
16:02 • 21.11.19
SpaceX Starship MK1 Explodes! At Boca Chica, Texas
10:10 • 08.11.19
Sen. Bob Menendez Calls for Passage of Armenian Genocide Resolution
16:07 • 30.10.19
Rep. Schiff on Recognizing the Armenian Genocide
11:03 • 26.10.19
Nagorno-Karabakh's Statuis and Security are Ultimate Priorities for Armenia, Mnatsakanyan Tells BBC
10:10 • 24.10.19
US Congressman Jim Costa Slams Turkey for Recent Actions and Urges Support of Armenian Genocide Recognition
16:12 • 18.10.19
LIVE: NASA Astronauts Spacewalk Outside the International Space Station
12:05 • 12.10.19
Reps. Speier and Chu Watch HALO De-Mining Demonstration in Artsakh
17:24 • 09.10.19
Armenian Prime Minister Hosts Kim Kardashian in Government
11:37 • 08.10.19
WCIT 2019: Kim Kardashian Addresses Participants of World's Biggest Technology Forum in Yerevan
13:12 • 30.09.19
World Leaders Attend Jacques Chirac's Funeral in Paris
10:58 • 26.09.19
Armenian Prime Minister Nikol Pashinyan Addresses General Debate at UN General Assembly's 74th Session
11:21 • 14.09.19
Serj Tankian, Creative Armenia Release '7 Notes Challenge' Compilation Album
10:35 • 09.08.19
Armenian Prime Minister Arrives in Kyrgyzstan on Working Visit
09:57 • 02.08.19
USAID Commits to Complete Artsakh De-Mining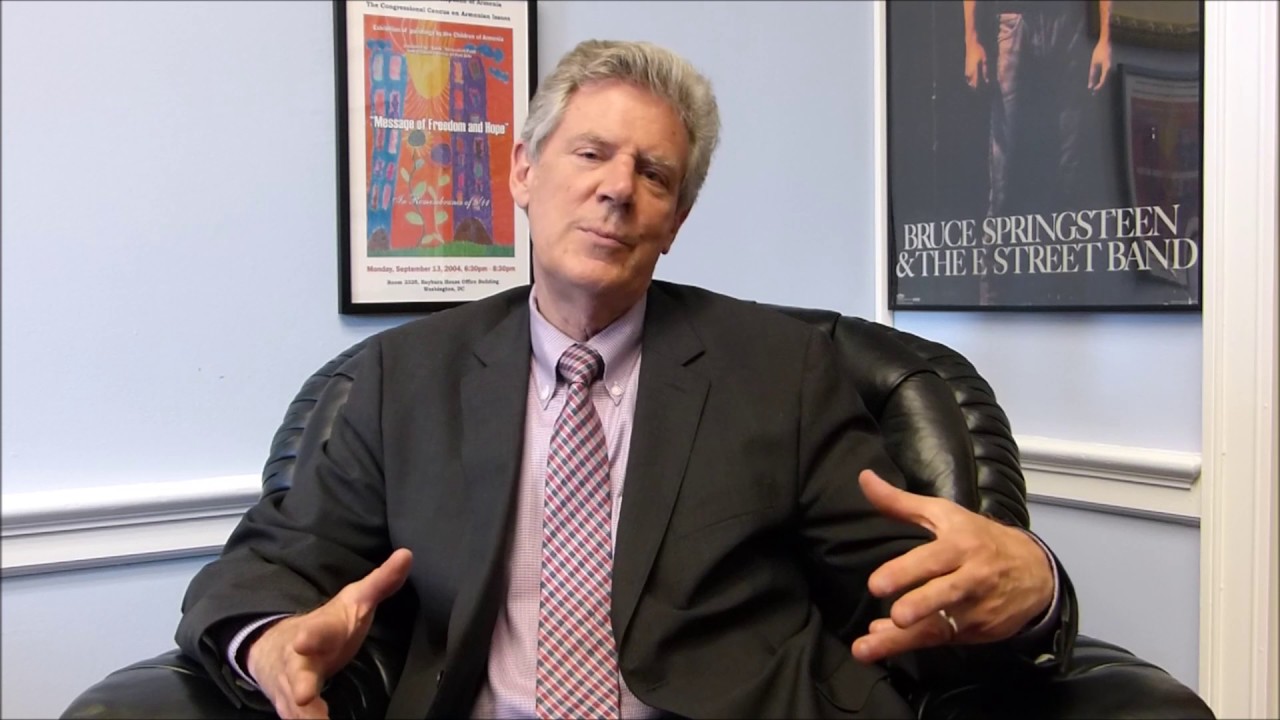 10:09 • 21.06.19
US Representative Frank Pallone Introduces Resolution Praising the US-Armenia 'Strategic Partnership'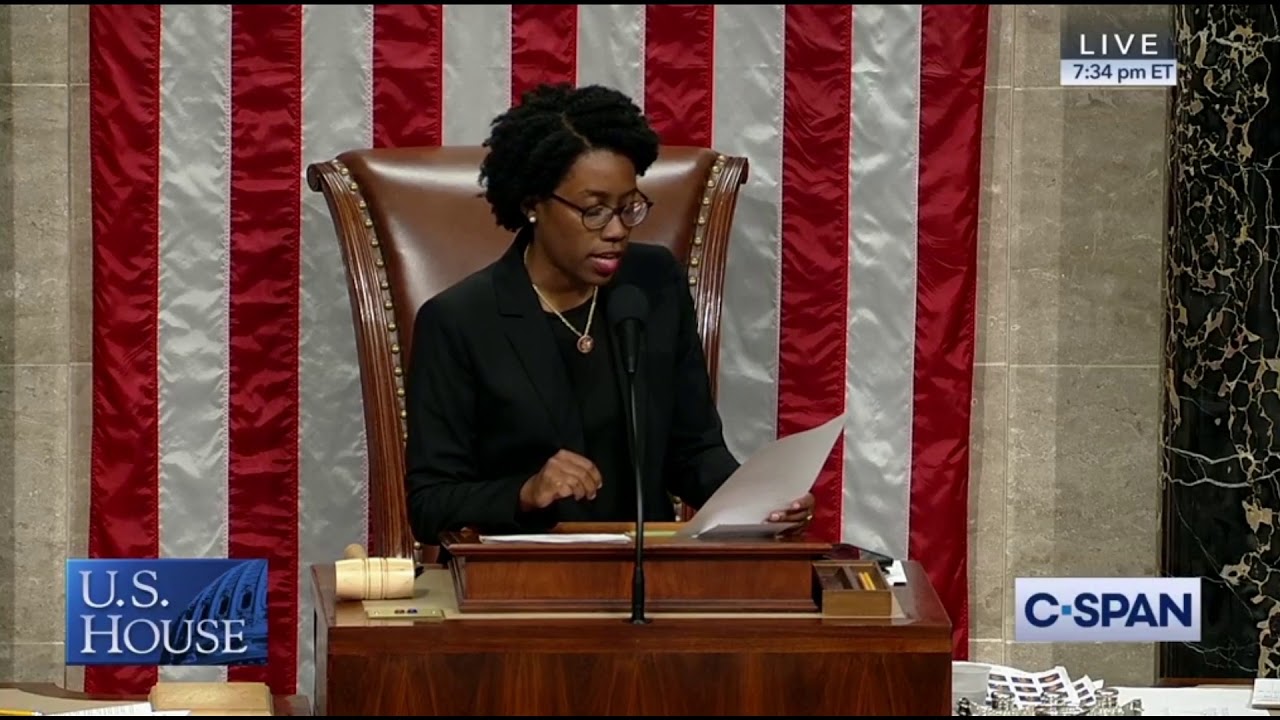 11:03 • 19.06.19
US House Passes Jackie Speier Amendment Appropriating Additional $40 Million for Armenia
09:26 • 14.06.19
Congressional Armenian Caucus Co-Chair Rallies Support for Additional $40 Million Appropriation for Armenia
10:16 • 13.06.19
US Congressman Frank Pallone Calls for Removal of Barriers to US-Artsakh Dialogue
14:15 • 25.05.19
Kim Kardashian makes brief cameo in Paris Hilton music video
Analysis