Russian expert hints 'political component' in proposed surge in natural gas tariffs
13:01 • 04.04.20
Hripsime Hovhannisyan
In an interview with Tert.am, a Moscow-based political analyst, Sergey Markov, elaborated on a recently announced plan to revise the natural gas supply tariffs for Armenian consumers, highlighting an underlying political component behind the proposed surge. In his words, Russia has "not in the least forgotten" that Prime Minister Nikol Pashinyan used to be the leader of a parliamentary bloc which opposed the country's membership in the Eurasian Economic Union (EAEU).
Mr Markov, the possible increase in the natural gas supply prices for Armenia is being actively discussed these days. Why do you think it came under spotlight now?

The thing is that Russia has always wanted to bring its natural gas price in line with the market prices while matching it also to the interests of strategic allies.
But Russia is now facing an economic plight amid a global economic recession that sees a plunge in the oil prices, etc. Hence Russia is now required to resolve its own economic problems...
Russia certainly confronted those economic challenges due to the developments in Ukraine back in 2013 - after the West applied sanctions to Russia. Ukraine itself virtually appeared to be a real sanction.

Besides, a government transition process has taken place in Armenia. Russia does notice that Pashinyan maintains positive relations with the European Union and the United States, which are antagonistically disposed towards Russia, and that fact itself is troubling indeed. Also, overtly pro-European and pro-American, i.e. pro-Western figures who used to oppose Russia, have made their way into the Armenian government.

Is that to say the current authorities which used to hold protests against [Russian President Vladimir] Putin are to blame for the [intended] surge in the gas prices?
Russia has not forgotten at all that Nikol Pashinyan used to be the leader of a [parliamentary] bloc that was saying 'no' to the Eurasian Economic Union.
Does that mean there are political reasons?
Yes. And the gas tariff is a political issue by definition; it cannot be limited to the economic scope alone. When considering the issue, it is also important to have the economic reasons in mind.
Russia notices that the Armenian authorities are arresting people who maintained positive relations with Russia. They cite corruption-related problems as an argument. But it is treated with disbelief - in both Armenia and Russia.

Anti-Russian sentiments are dominating Armenia. Media are largely preoccupied with showering praises for Nikol Pashinyan, and the more they do so, the more they actually evoke those anti-Russian sentiments.

Mr. Markov, Armenian Prime Minister Nikol Pashinyan discussed the natural gas tariffs with Alexander Lukashenko, the Belarusian president, whose behavior is known when it comes to the gas prices. What's your perception of that from the positions of an onlooker?
That's being perceived as an emerging anti-Russian coalition. It isn't possible to perceive it otherwise. That's an attempt on their part to revolt against Russia.

Prime Minister Nikol Pashinyan permanently states that he maintains brilliant relations with Russian President Vladimir Putin. Is that not true? How is it perceived in Russia?
That's being perceived as an absolute lie. There's nothing of the kind. Russia will not officially deny that of course, as there are strategic relations after all, but that isn't true.
Summing up the conversation, do you think that the gas supply prices will eventually rise for Armenia?
They will be permanently on the rise, but I cannot predict at what paces.
Videos
14:13 • 15.05.20
3D Model of SARS-CoV-2 Virus at Atomic Resolution
13:25 • 09.05.20
Armenia's Political Leadership Marks 'Triple Victory Day' in Yerevan
16:29 • 04.05.20
Toyota Launches Karl Lagerfeld Limited-Edition SUV in Thailand
10:44 • 24.04.20
Armenia Commemorating 105th Anniversary of Genocide
12:31 • 23.04.20
Rep..Adam Schiff Discusses Genocide, US Aid to Armenia, Artsakh
09:22 • 23.04.20
Coronavirus: The World Has a Long Way to Go, Warns WHO Chief
15:33 • 21.04.20
Her Majesty, Queen Elizabeth II Celebrates Her 94th Birthday
13:59 • 18.04.20
Holy Fire at the Church of Sepulchre in Jerusalem
14:49 • 13.04.20
Andrea Bocelli Performs Eastern Sunday Concert From Italy's Duomo Di Milano
13:47 • 10.04.20
Kim Kardashian Does a Quarantine Makeup Tutorial With Kkw Beauty Products
16:59 • 08.04.20
Coronavirus Intensive Care: BBC's Special Coverage of London Hospital Where Doctors Fight to Save Lives
16:35 • 07.04.20
Seven-Year-Old Greek Piano Prodigy Pens 'Isolation Waltz'
12:35 • 27.03.20
World Coronavirus Update (Live)
23:27 • 16.03.20
Why Fighting Coronavirus Depends on You?
09:38 • 27.02.20
Kim Kardashian Spotted Throwing Punch at Sister Kourtney
10:53 • 22.02.20
Anna Turcotte: "Rooting Out Hatred toward Armenians Cannot Be Done By Brushing Aside History."
15:13 • 11.02.20
Virtual Reality 'Reunites' Korean Mother with Deceased 7-Year-Old Kid
09:35 • 23.01.20
Armenia is in a Unique Place to Act Like a Bridge Between Europe and Eurasia– Armen Sarkissian
16:03 • 21.01.20
US President Donald Trump Delivers Keynote Speech at Davos 2020
14:20 • 13.12.19
Pro-Armenian US Senators Issue Bipartisan Call on Genocide Recognition
09:49 • 12.12.19
I'm Not Going to Cease until We Do What is Morally Right - Menendez on Armenian Genocide
16:02 • 21.11.19
SpaceX Starship MK1 Explodes! At Boca Chica, Texas
10:10 • 08.11.19
Sen. Bob Menendez Calls for Passage of Armenian Genocide Resolution
16:07 • 30.10.19
Rep. Schiff on Recognizing the Armenian Genocide
11:03 • 26.10.19
Nagorno-Karabakh's Statuis and Security are Ultimate Priorities for Armenia, Mnatsakanyan Tells BBC
10:10 • 24.10.19
US Congressman Jim Costa Slams Turkey for Recent Actions and Urges Support of Armenian Genocide Recognition
16:12 • 18.10.19
LIVE: NASA Astronauts Spacewalk Outside the International Space Station
12:05 • 12.10.19
Reps. Speier and Chu Watch HALO De-Mining Demonstration in Artsakh
17:24 • 09.10.19
Armenian Prime Minister Hosts Kim Kardashian in Government
11:37 • 08.10.19
WCIT 2019: Kim Kardashian Addresses Participants of World's Biggest Technology Forum in Yerevan
13:12 • 30.09.19
World Leaders Attend Jacques Chirac's Funeral in Paris
10:58 • 26.09.19
Armenian Prime Minister Nikol Pashinyan Addresses General Debate at UN General Assembly's 74th Session
11:21 • 14.09.19
Serj Tankian, Creative Armenia Release '7 Notes Challenge' Compilation Album
10:35 • 09.08.19
Armenian Prime Minister Arrives in Kyrgyzstan on Working Visit
09:57 • 02.08.19
USAID Commits to Complete Artsakh De-Mining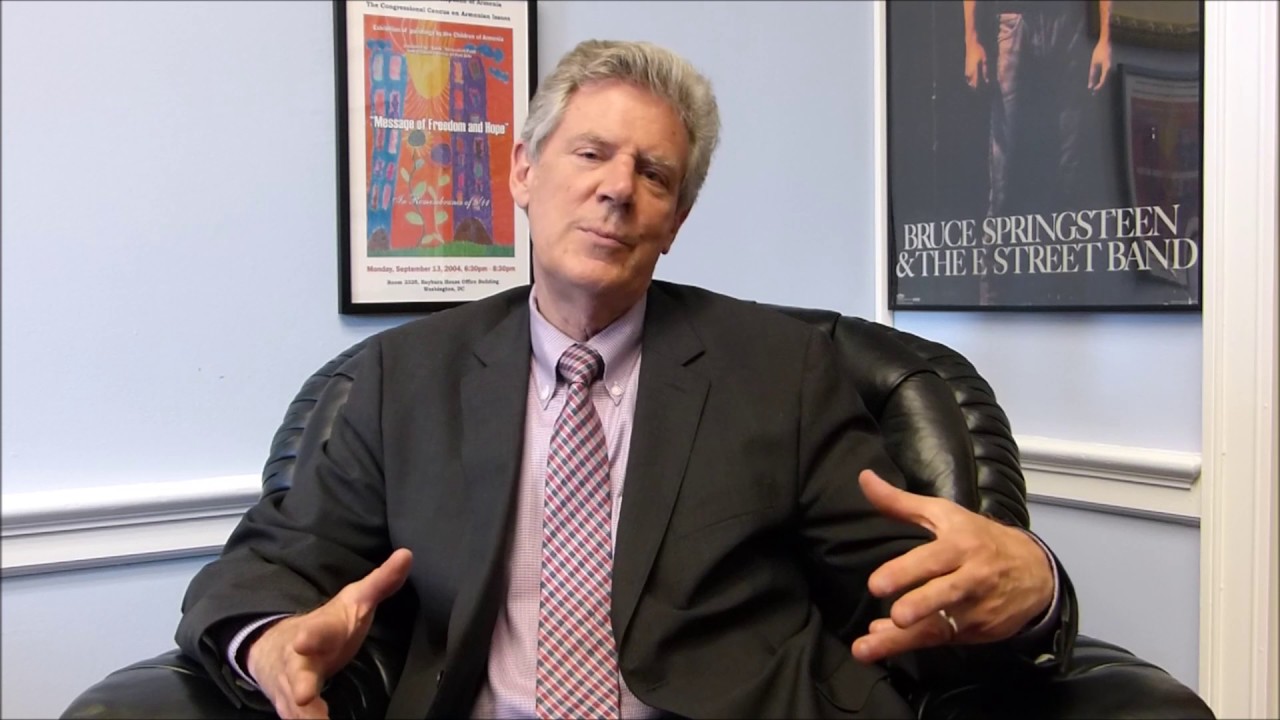 10:09 • 21.06.19
US Representative Frank Pallone Introduces Resolution Praising the US-Armenia 'Strategic Partnership'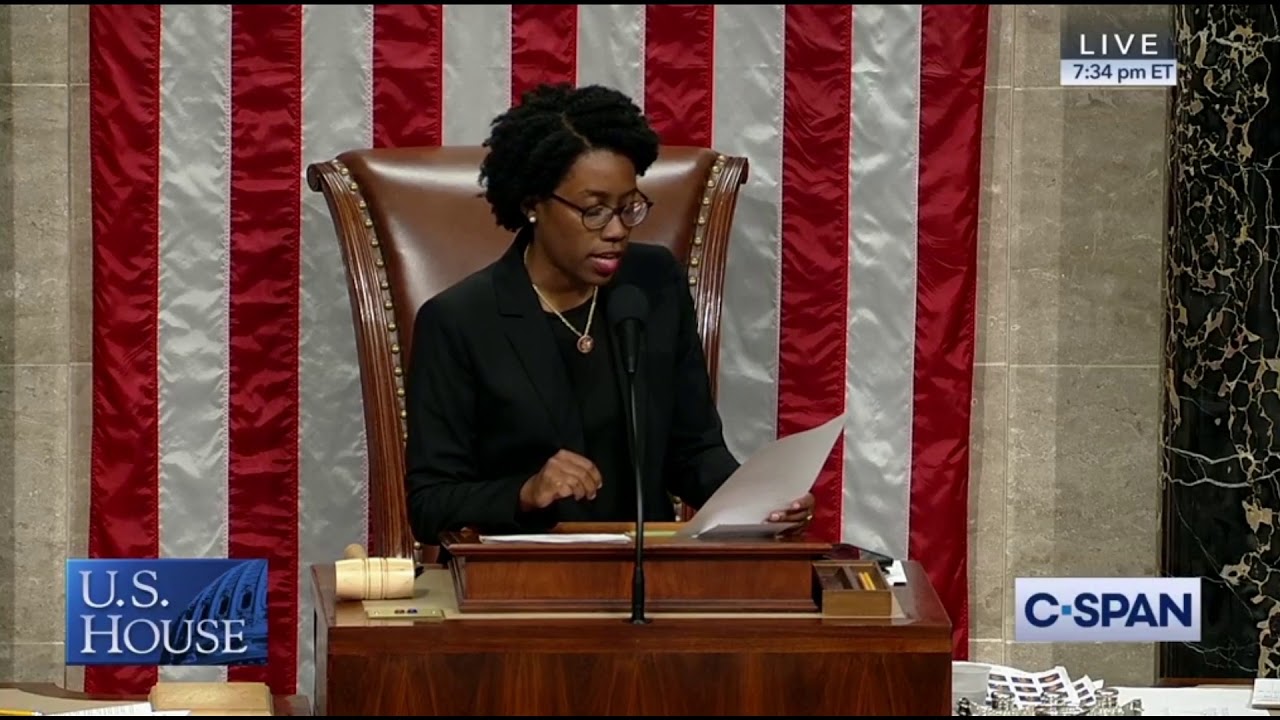 11:03 • 19.06.19
US House Passes Jackie Speier Amendment Appropriating Additional $40 Million for Armenia
09:26 • 14.06.19
Congressional Armenian Caucus Co-Chair Rallies Support for Additional $40 Million Appropriation for Armenia
10:16 • 13.06.19
US Congressman Frank Pallone Calls for Removal of Barriers to US-Artsakh Dialogue
14:15 • 25.05.19
Kim Kardashian makes brief cameo in Paris Hilton music video
Analysis