Fitch revises outlook on Armenia to negative; affirms at 'BB-'
16:28 • 06.04.20
Fitch Ratings has revised the Outlook on Armenia's Long-Term Issuer Default Ratings (IDR) to Negative from Stable and affirmed the IDRs at 'BB-'.

KEY RATING DRIVERS

The revision of the Outlook reflects the following key rating drivers and their relative weights:

MEDIUM
The coronavirus shock negatively affects the Armenian economy due to its exposures to commodities (a majority of exports), the Russian economy (for remittances, trade and FDI) and to tourism, only partially offset by the benefit of a lower oil price. This is in the context of Armenia's relatively high net external debt and structural current account deficit, which is only partly financed by non-debt creating capital inflows. Despite a robust macroeconomic policy framework and continuing commitment to reform, the economic shock has put public debt on a markedly higher trajectory, and there are downside risks to our forecasts should the COVID-19 outbreak not be contained in 2H20 in line with Fitch's current baseline assumption.
We forecast the coronavirus shock will drag down GDP growth from 7.6% in 2019 to 0.5% this year (a 4.4pp downward revision since our last review six months ago). Growth accelerated in 2H19 to 7.9%, and momentum remained strong in 2M20, providing some offset to the sharp contraction expected in 2Q20. The government has announced a state of emergency, with a support package totalling 2.3% of GDP, and the central bank has cut interest rates by 25bp to 5.25% following a fall in inflation to an average -0.1% in the first two months of 2020.
Fitch projects that GDP growth partially recovers in 2021, to 5.5%, supported by a rebound in external demand, investment catch-up, and revival of private consumption and employment growth, with a moderate drag from fiscal tightening. However, in line with our global macro-economic forecasts, the pace of recovery will be highly dependent on the path of the health crisis and the extent to which the coronavirus outbreak can be contained in 2H20. If a second wave of infections materialises and lockdown measures have to be re-introduced, our economic and fiscal forecasts for Armenia could be subject to material negative adjustment.
Fiscal stimulus and weak growth will push out this year's general government deficit to a forecast 5.0% of GDP in 2020, up from 1.0% in 2019. The government's coronavirus stimulus package has a focus on social support, subsidised lending, and loan refinancing and risk-sharing, with a high degree of uncertainty over how much will ultimately fall on the government balance sheet. Fitch anticipates additional fiscal measures including to directly support employment, partly offset by under-execution on capital projects and some reprioritisation of non-essential recurrent spending this year. The agency forecasts the general government deficit will narrow to 3.5% of GDP in 2021, on the back of stronger GDP growth and a partial unwinding of support measures, underpinned by the government's strong commitment to its medium-term fiscal targets.
General government debt is projected to rise from 53.6% at end-2019 to 59.2% of GDP in 2020 before falling back to 56.0% in 2021, upward revisions of 9.4pp and 7.4pp, respectively, since our last review, and well above the current 'BB' median of 46.5%. We assume some drawdown on central government deposits this year (by 0.8pp to 5.0% of GDP), use of budget support available under Armenia's IMF precautionary Stand-By Arrangement, and domestic debt issuances. A high share of government debt is foreign currency-denominated (79% versus the 'BB' median of 56%) giving rise to exchange rate risk.
The coronavirus shock has increased external risks to the Armenian economy. Fitch forecasts the current account deficit remains high, at 8.5% of GDP in 2020 and 8.1% in 2021, compared with the 2018-2019 average of 8.8% and the current 'BB' median of 2.9%. Allowing for statistical discrepancies, the actual deficit could be closer to 5% of GDP, but only around a third of this is covered by non-debt creating capital inflows. The current account will be negatively affected this year by a collapse in tourism (which contributed 0.7pp to last year's balance), the fall in prices of commodities and lower remittances from Russia. We expect this to be largely offset by import compression and lower energy costs. Fitch forecasts that net external debt will increase to 52.9% of GDP in 2021 from 46.7% in 2019, well above the 'BB' median of 19.4%, and the relatively high bank deposit dollarization ratio, at 52%, adds to risks.
Armenia's 'BB-' IDRs also reflect the following key rating drivers:
Armenia's institutions have facilitated a peaceful and orderly political transition, and preserved macroeconomic and financial stability through a period of external volatility and domestic political shocks. Governance indicators are moderately above the peer group median, and there is a credible reform agenda and commitment to fiscal targets, also underpinned by the IMF Stand-By Arrangement. Set against these factors are Armenia's lower income per capita, weaker external finances and higher general government debt than 'BB' medians. Armenia also has a high reliance on Russia, borders are closed with two neighbours, and the long-standing conflict with Azerbaijan over Nagorno-Karabakh has the potential to escalate.
An increase in foreign exchange reserves, and the availability of IFI financing mitigate near-term balance of payments risks. FX reserves have increased to 4.4 months of current external payments, from 3.5 months at end-2018, and in line with the 'BB' median. Fitch expects May's IMF programme benchmarks will be met, with up to USD0.2 billion of budget support available in 2H20, in addition to which Armenia has USD1.3 billion of undisbursed IFI project financing in place. These external buffers have helped limit currency pressures, with the dram depreciating only 4% against the US dollar over the last month.
Fitch anticipates broad continuity in macroeconomic policy, and a quickening of structural reform from next year, building on efforts to tackle corruption and strengthen institutions and public financial management. The government's Medium-Term Expenditure Framework targets a 2.2% of GDP increase in capex (to 5% of GDP) in line with a more growth-enhancing expenditure mix, and the government lowered corporate tax and introduced a flat income tax rate this year. The initial coronavirus response has been designed with a view to also limiting negative impacts on the government's tax compliance drive. These factors underpin our forecast of a post-coronavirus fiscal adjustment. Under our longer-term debt projections, which assume average GDP growth of 4.1% from 2020-2029 (close to the current 'BB' median) and a 0.8pp improvement in the primary surplus, general government debt declines steadily to 47% of GDP in 2029.
Banking sector fundamentals will weaken as a result of the coronavirus shock, captured by the negative banking sector outlook for 2020. Fitch anticipates a marked worsening in asset quality, although regulatory forbearance should help banks manage NPL and capital metrics and avoid statutory limit breaches. At end-February, the sector NPL ratio was 5.7% and Tier 1 capital ratio 15.2% (but unevenly distributed within the sector). Profitability is lower than in similarly rated peers and is expected to come under pressure due to weaker economic growth and higher risk costs. Government subsidies and co-financing under the coronavirus response package will help support the supply of credit this year. Bank deposits grew 12.2% last year and so far we do not observe sizable outflows as a result of stressed market conditions.
Videos
11:39 • 24.04.21
Armenians Commemorating 106th Anniversary of Genocide
09:40 • 23.04.21
Biden Under Pressure to Recognize Armenian Genocide - KTLA 5 News
15:34 • 22.04.21
Governance and Oversight Capacities Account for Our Bank's Robust Management System - Philip Lynch, Independent Board Member at Ameriabank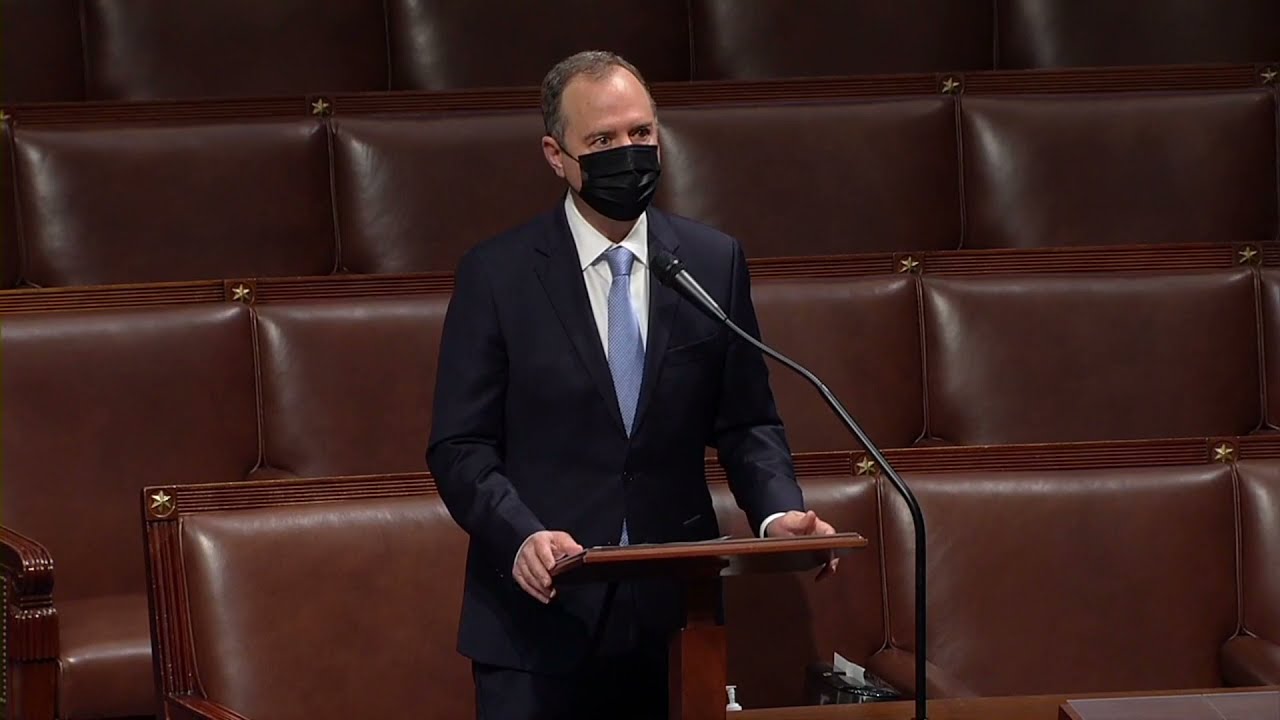 14:09 • 21.04.21
'Mr. President, It Is Now in Your Power to Right Decades of Denial' - US Congressman Adam Schiff Urges Joe Biden to Recognize Armenian Genocide
12:37 • 03.04.21
Armenians of Nagorno-Karabakh in Despair After Trauma of Military Defeat - France 24
17:33 • 11.03.21
Interview with Kakhaber Kiknavelidze, an Independent Member of Ameriabank Board of Directors
17:57 • 26.01.21
Only Terrorists Keep Hostages, Putting Forward Preconditions for Their Release - Edmon Marukyan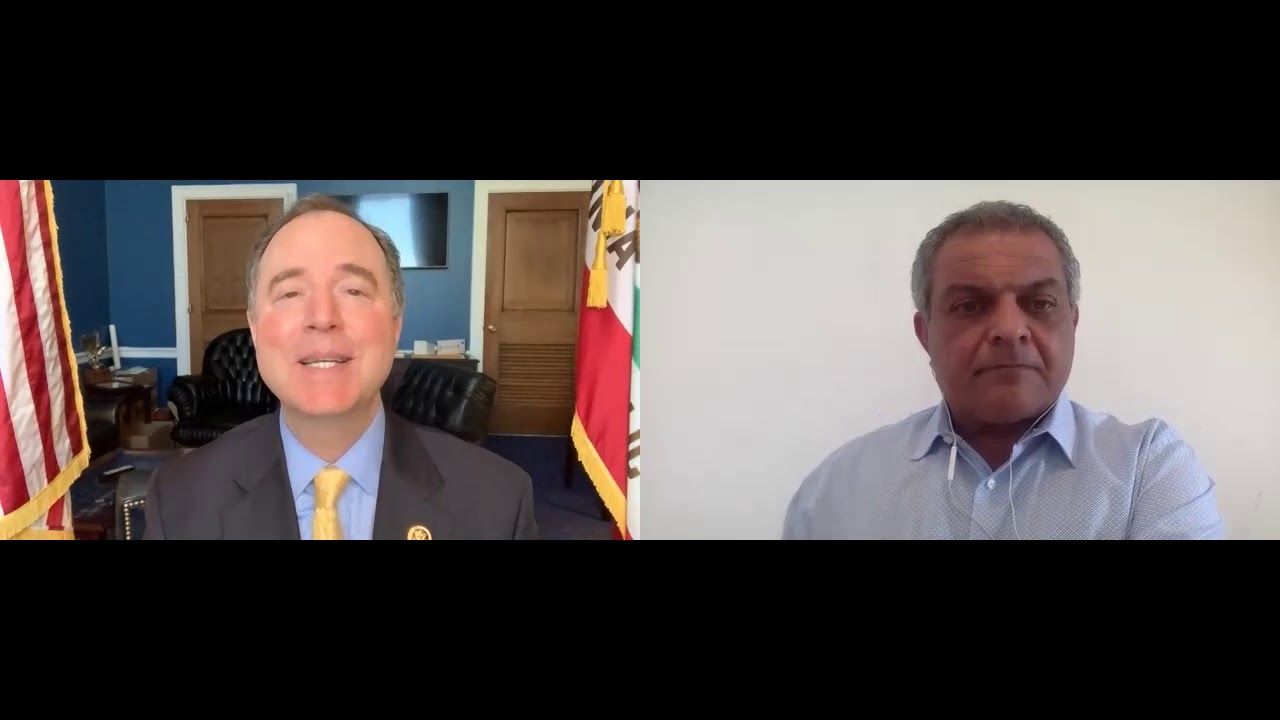 13:33 • 22.01.21
Rep Adam Schiff Says Congress Should Recognize Artsakh
09:42 • 29.12.20
UN's Guterres Issues Global Appeal to Make 2021 'Year of Healing'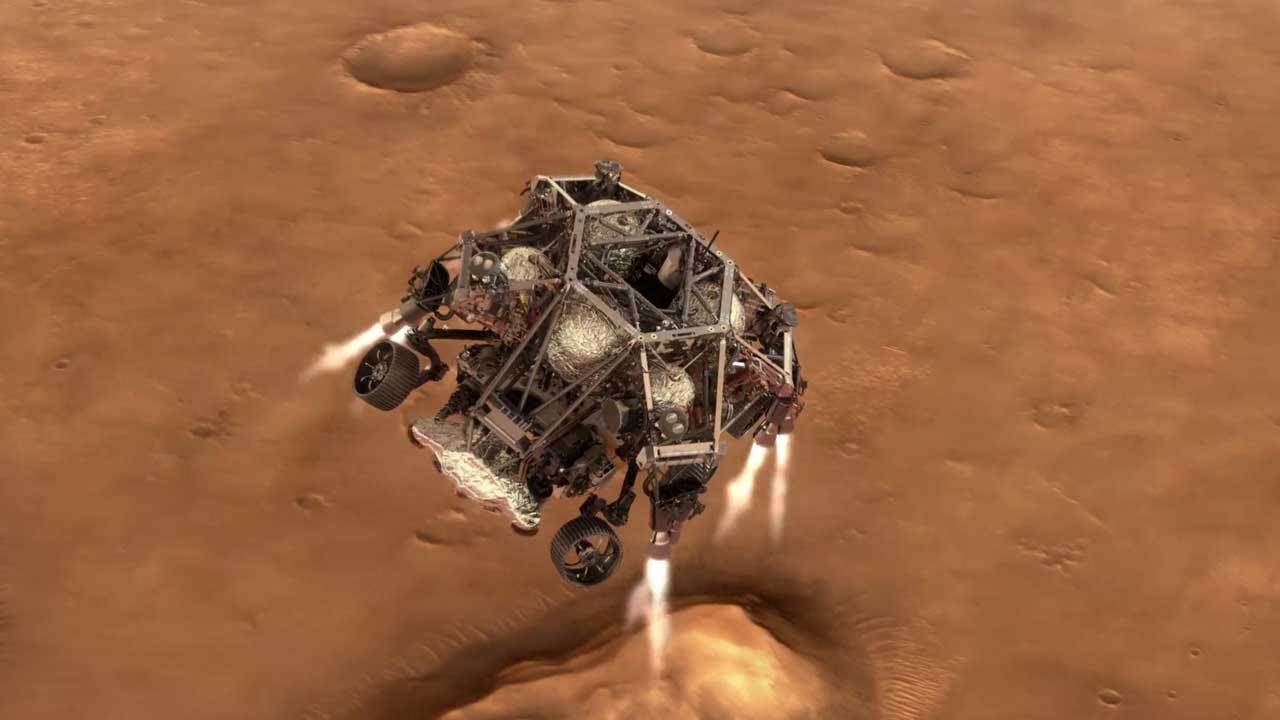 18:41 • 24.12.20
NASA's Mars 2020 Perseverance Rover Landing Animations
13:33 • 31.10.20
Azerbaijan Uses Prohibited Phosphorus Chemical Munitions - Defense Army Video
16:37 • 30.10.20
Artsakh Defense Army Units Neutralizing Azerbaijani Arms Supplies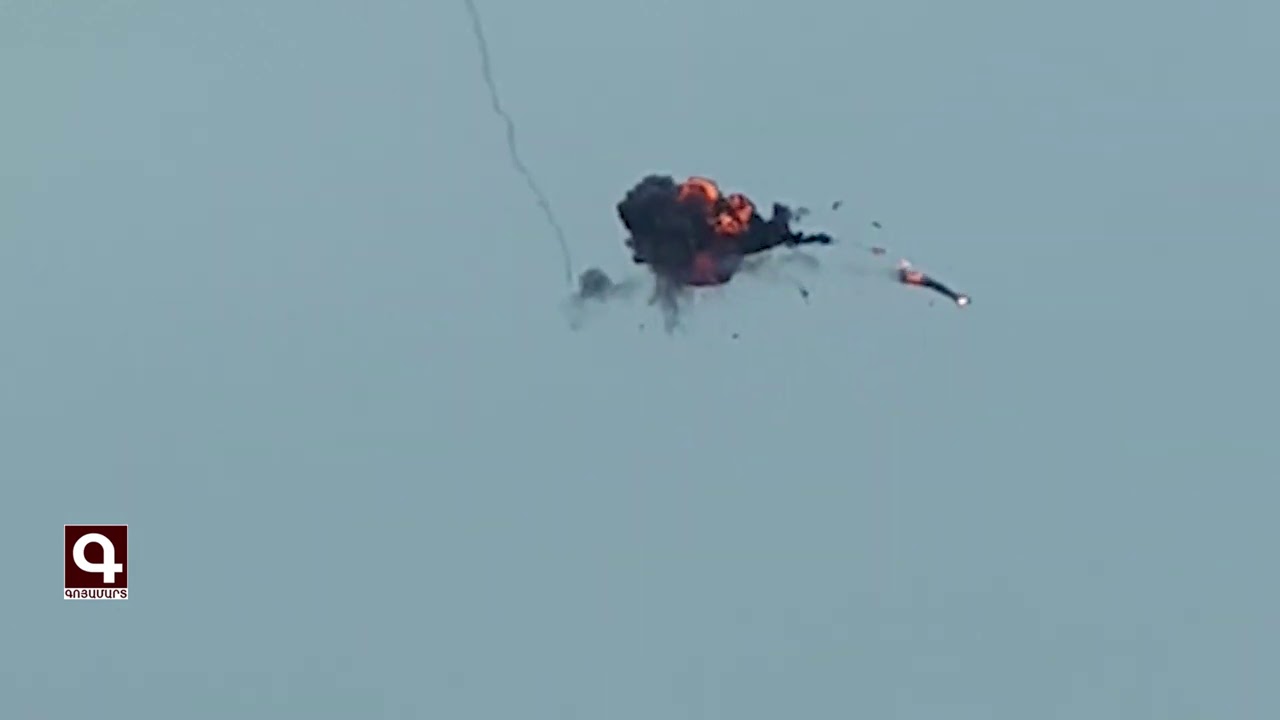 11:25 • 28.10.20
Artsakh Defense Army Units Neutralizing Azerbaijani Drone
13:45 • 24.10.20
Nagorno-Karabakh's Status Has Been At the Heart of Our Approach - Zohrab Mnatsakanyan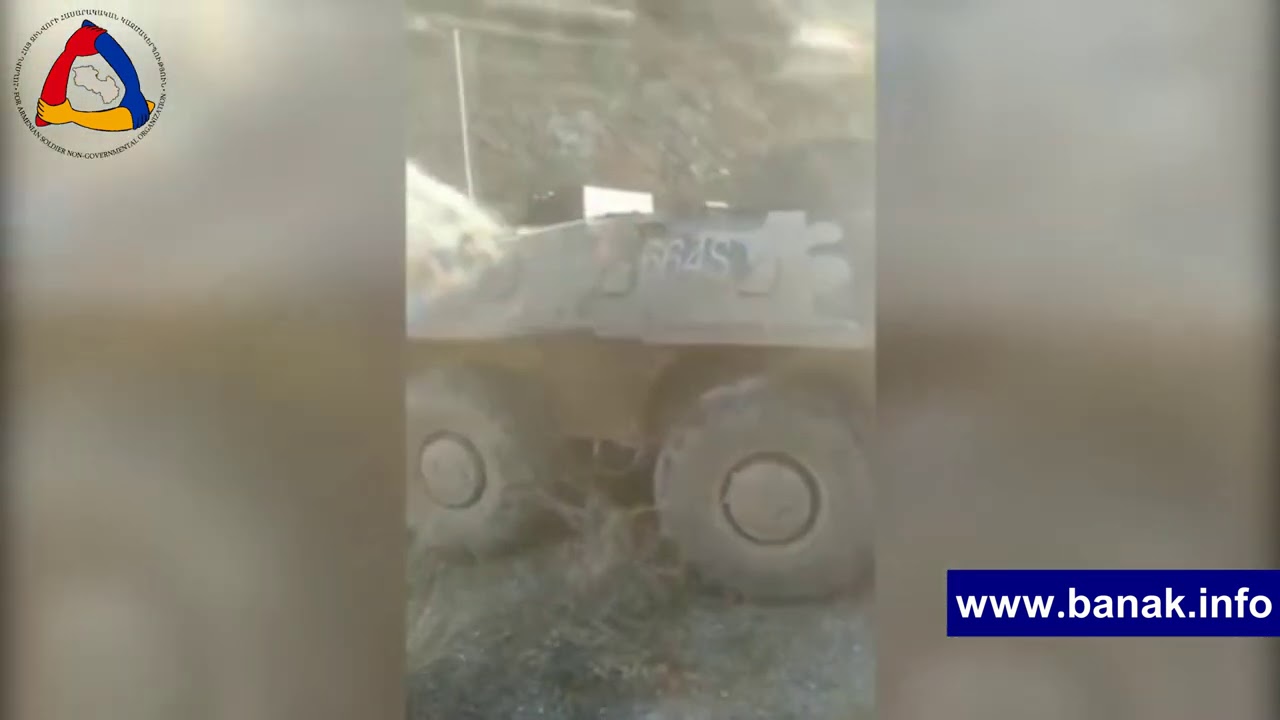 11:51 • 24.10.20
Artsakh Defense Army Releases Video Featuring Damaged Azerbaijani Military Equipment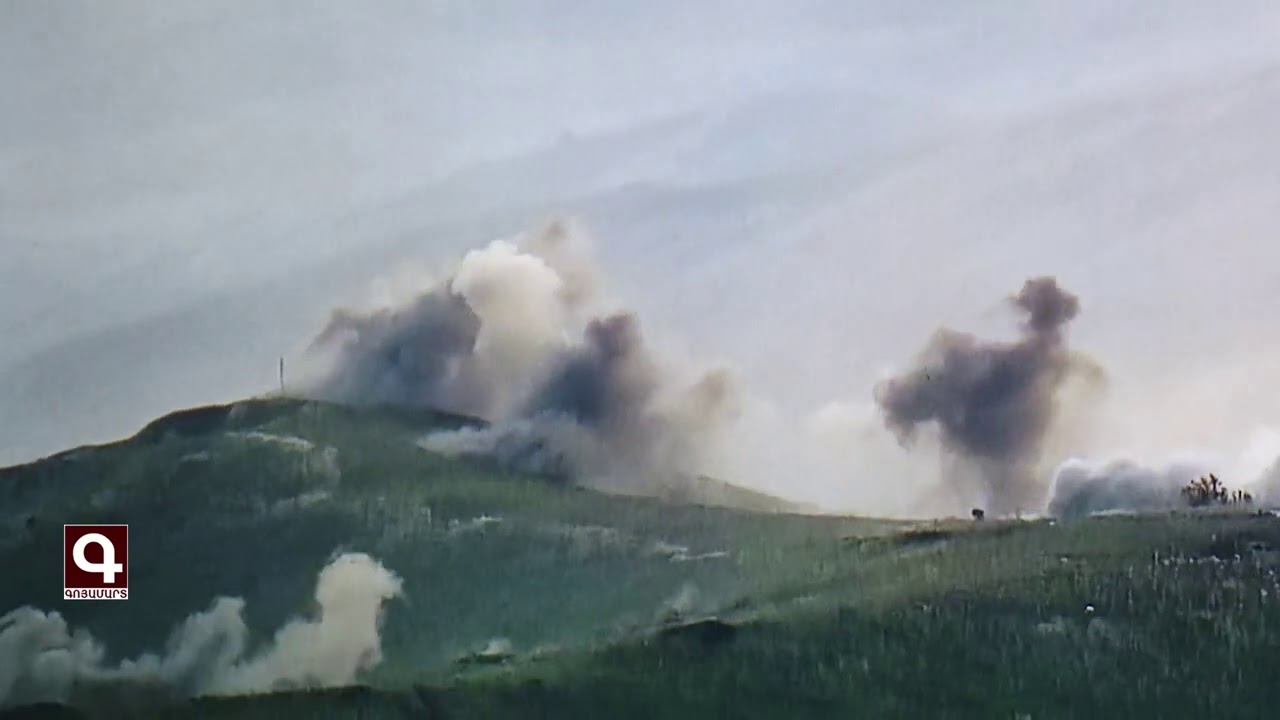 11:40 • 24.10.20
Artsakh Defense Army Units Inflicting Manpower Losses on Azerbaijan
10:39 • 24.10.20
Gas Pipeline Damaged in Azerbaijani Fire Targeting Nagorno-Karabakh's Capital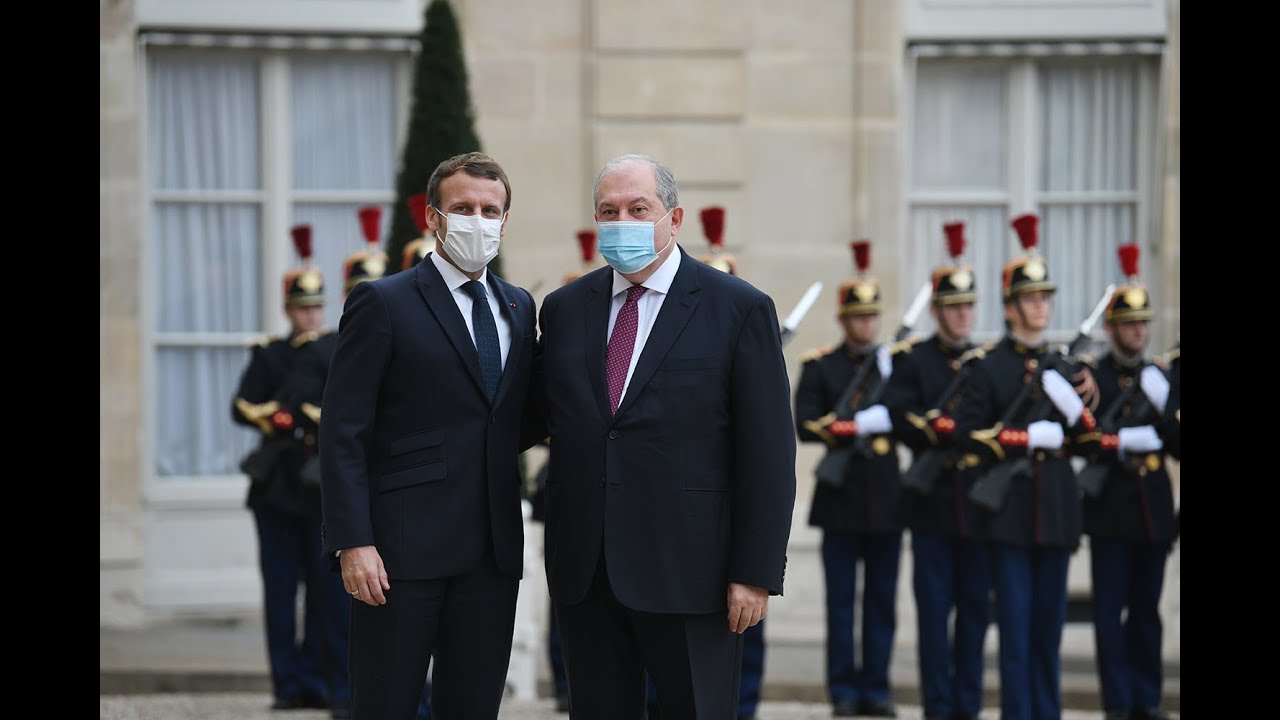 12:41 • 23.10.20
President Armen Sarkissian Meets Emmanuel Macron at Élysée Palace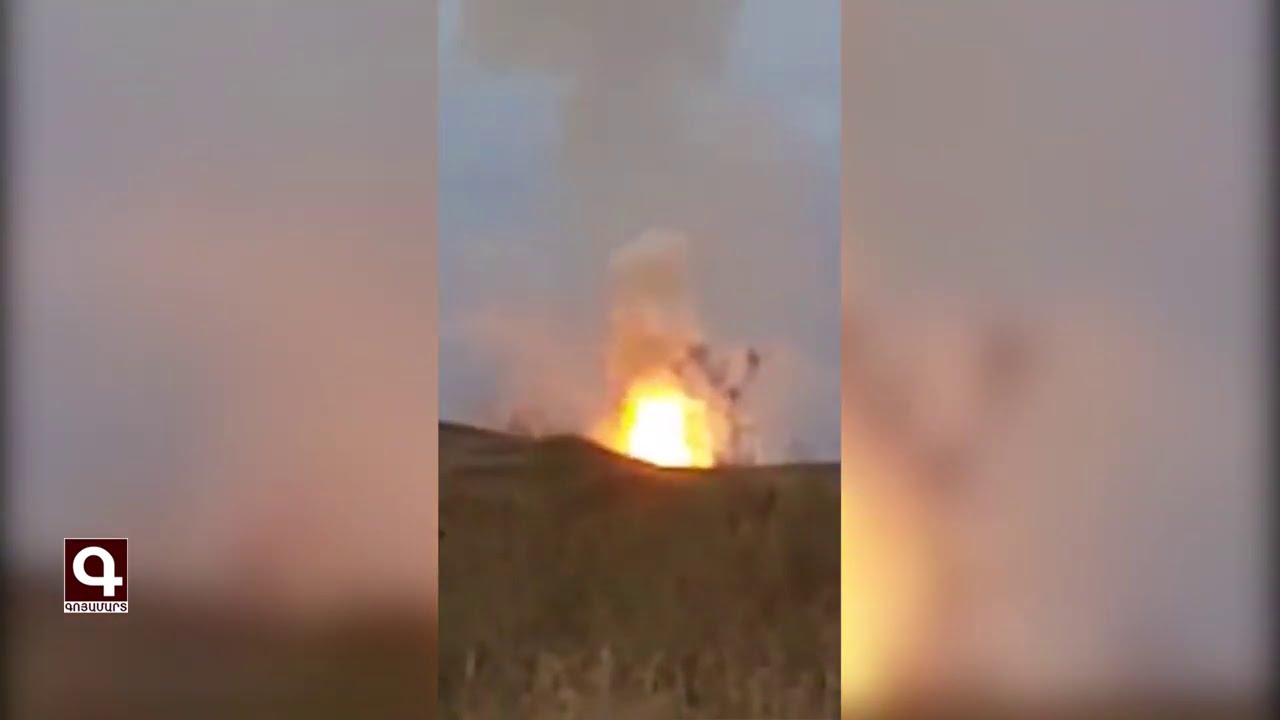 12:16 • 23.10.20
Artsakh Defense Army Neutralizes Azerbaijani Military Hardware
12:02 • 22.10.20
Artsakh Defense Army Units Neutralizing Azerbaijani Military Infrastructures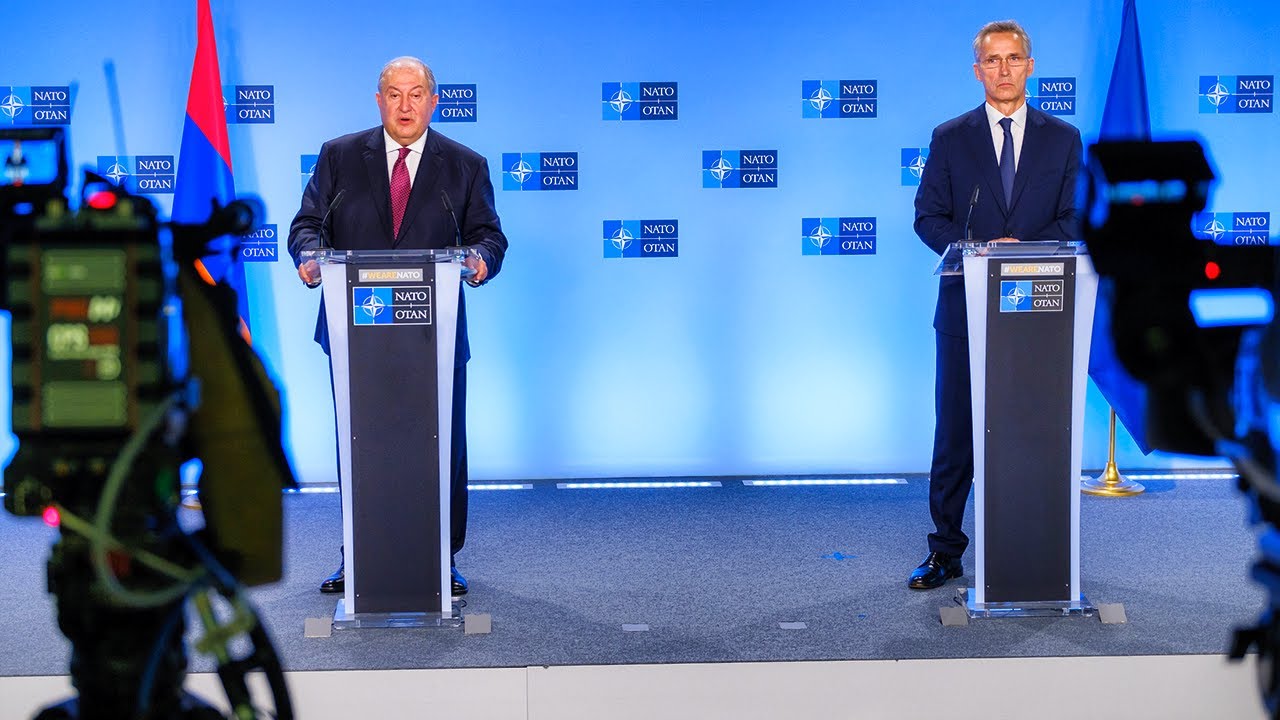 10:35 • 22.10.20
President Armen Sarkissian Meets with NATO Secretary-General in Brussels
10:51 • 17.10.20
Buildings and Homes Lying in Ruins in Nagorno-Karabakh's Capital After Azerbaijani Shelling
15:09 • 15.10.20
Artsakh Defense Army's Precision Fire Gives Deadly Blow to Enemy
13:13 • 13.10.20
Artsakh Defense Army Units Destroying Azerbaijani Tank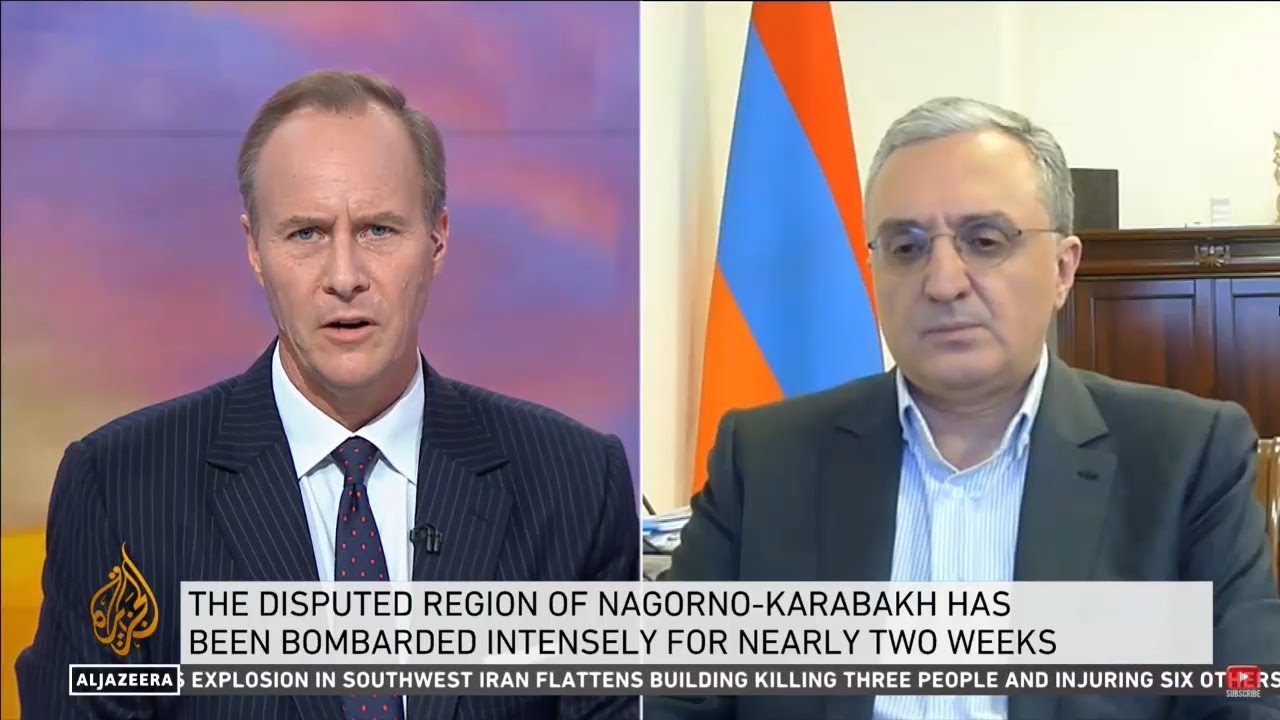 12:56 • 12.10.20
Zohrab Mnatsakanyan: Ceasefire Does not Mandate Azerbaijan to Kill Civilians and Hit Civilian Settlements
12:23 • 12.10.20
Armenians Protest Outside Turkrish Embassy in Los Angeles
17:23 • 09.10.20
Losses in Azerbaijan's Military Featured in Defense Army Footage
15:53 • 09.10.20
Artsakh Defense Army Neutralizing Adversary's Transport Column
14:11 • 09.10.20
Turkey openly backs Azerbaijan 'far more aggressively than in the past' - ABC News on Syrian mercenaries fighting in Karabakh
15:52 • 08.10.20
Iconic Armenian Church Hit in Azerbaijani Attacks in Nagorno-Karabakh City (photos)
10:57 • 08.10.20
Artsakh Defense Army Continues High-Precision Strikes
14:24 • 07.10.20
War Situation in Karabakh on European Parliament's Agenda
19:31 • 05.10.20
Call for Urgent Action: Armenian Journalist Brings Intn'l Colleagues' Attention to Situation iin Artsakh After Azerbaijani Attacks
16:17 • 04.10.20
Turkey's Support to Syrian Mercenaries Fighting Against Artsakh: Facts About Azerbaijani Aggression
12:39 • 04.10.20
Nagorno-Karabakh's Capital Under Azerbaijani Strikes
13:49 • 03.10.20
Armenian Armed Forces Neutralize Azerbaijani Defense Positions
10:12 • 29.09.20
ArmenianTroops Destroy Azerbaijani Armored Fighting Vehicle on Frontline
23:42 • 28.09.20
There is a solid evidence that Azerbaijan has launched a thoroughly planned attack on the NKR
18:45 • 28.09.20
EU calls for Immediate End to Hostilities over Nagorno-Karabakh
18:30 • 28.09.20
Azerbaijan loses 10 units of military equipment after launching tank attack on Karabakh frontline