Armenian government failed to ensure proper management of coronavirus risks - economist
11:34 • 07.04.20
The raging spread of coronavirus could not have understandably bypassed Armenia, but the government was obbliged to take the necessary steps to make the risks maximum manageable, according to Andranik Tevanyan, the director of the Yerevan-based think-tank Politeconomy.
"The government experienced a failure in the prevention phase, contributing virtually to the spread of coronavirus. Under conditions of the real [threats] of coronavirus in Armenia, the authorities were rallying people to conduct their hatred propaganda in connection with the [constitutional] referendum," he said in an interview with Tert.am.
The expert warned that a failure to take specific steps today may potentially raise epidemiological hazards to a level tantamount to Italy, the third worst-affected country in the pandemic after mainland China and Spain.
Tevanyan noted that Armenia is now a "regional leader" in a negative sense, with the number of confirmed coronavirus cases overtaking the neighboring Georgia and Azerbaijan (despite the significantly smaller population). "Hence the situation is linked to the Armenian government's inaction," the economist said.
In his words, the state of emergency declared last month was more an attempt to establish control over the people rather than a real effort towards containing the spread of the disease.
"The government's stay-at-home offer to the citizen implies 24-hour work on the part of that government itself. And that work implies large-scale testing procedures, especially among the elderly in the risk group to arrange their rapid isolation," Tevanyan added.
As a possible way towards overcoming the socio-economic impact of the disease, Tevanyan stressed the need of budgetary revisions implying, in particular, the abolishment of bonuses for public sector officials.
He also called for proper efforts towards attracting international financial institutions' support.
"Over 100 states today battle for attracting sums from the World Bank and the International Monetary Fund. The USD 3 million, which the World Bank has given us, is a very negligible amount - 1 Dollar per capita. That isn't going to solve any problem given that [countries] now grab programs worth scores and million of Dollars to bring their states out of the coronavirus-linked economic collapse," he added.
Addressing Prime Minister Nikol Pashinyan's recent Facebook live highlighting a positive dynamics in the reported cases, Tevanyan said he believes that the authorities intend to end the state of emergency, "seeing their inability to cope with the consequent socio-economic challenges".
"Awkwardness and non-competence deprives the authorities of the ability to offer solutions to mitigate the social and economic situation. I see a tendency, i.e. - a desire, to lift the quarantine regime in the country while being unprepared for the outbreak of new virus hotspots," he noted.
Videos
13:04 • 28.05.20
Armenia's Political Elite Celebtrates First Republic Anniversary in Sardarapat
14:13 • 15.05.20
3D Model of SARS-CoV-2 Virus at Atomic Resolution
13:25 • 09.05.20
Armenia's Political Leadership Marks 'Triple Victory Day' in Yerevan
16:29 • 04.05.20
Toyota Launches Karl Lagerfeld Limited-Edition SUV in Thailand
10:44 • 24.04.20
Armenia Commemorating 105th Anniversary of Genocide
12:31 • 23.04.20
Rep..Adam Schiff Discusses Genocide, US Aid to Armenia, Artsakh
09:22 • 23.04.20
Coronavirus: The World Has a Long Way to Go, Warns WHO Chief
15:33 • 21.04.20
Her Majesty, Queen Elizabeth II Celebrates Her 94th Birthday
13:59 • 18.04.20
Holy Fire at the Church of Sepulchre in Jerusalem
14:49 • 13.04.20
Andrea Bocelli Performs Eastern Sunday Concert From Italy's Duomo Di Milano
13:47 • 10.04.20
Kim Kardashian Does a Quarantine Makeup Tutorial With Kkw Beauty Products
16:59 • 08.04.20
Coronavirus Intensive Care: BBC's Special Coverage of London Hospital Where Doctors Fight to Save Lives
16:35 • 07.04.20
Seven-Year-Old Greek Piano Prodigy Pens 'Isolation Waltz'
12:35 • 27.03.20
World Coronavirus Update (Live)
23:27 • 16.03.20
Why Fighting Coronavirus Depends on You?
09:38 • 27.02.20
Kim Kardashian Spotted Throwing Punch at Sister Kourtney
10:53 • 22.02.20
Anna Turcotte: "Rooting Out Hatred toward Armenians Cannot Be Done By Brushing Aside History."
15:13 • 11.02.20
Virtual Reality 'Reunites' Korean Mother with Deceased 7-Year-Old Kid
09:35 • 23.01.20
Armenia is in a Unique Place to Act Like a Bridge Between Europe and Eurasia– Armen Sarkissian
16:03 • 21.01.20
US President Donald Trump Delivers Keynote Speech at Davos 2020
14:20 • 13.12.19
Pro-Armenian US Senators Issue Bipartisan Call on Genocide Recognition
09:49 • 12.12.19
I'm Not Going to Cease until We Do What is Morally Right - Menendez on Armenian Genocide
16:02 • 21.11.19
SpaceX Starship MK1 Explodes! At Boca Chica, Texas
10:10 • 08.11.19
Sen. Bob Menendez Calls for Passage of Armenian Genocide Resolution
16:07 • 30.10.19
Rep. Schiff on Recognizing the Armenian Genocide
11:03 • 26.10.19
Nagorno-Karabakh's Statuis and Security are Ultimate Priorities for Armenia, Mnatsakanyan Tells BBC
10:10 • 24.10.19
US Congressman Jim Costa Slams Turkey for Recent Actions and Urges Support of Armenian Genocide Recognition
16:12 • 18.10.19
LIVE: NASA Astronauts Spacewalk Outside the International Space Station
12:05 • 12.10.19
Reps. Speier and Chu Watch HALO De-Mining Demonstration in Artsakh
17:24 • 09.10.19
Armenian Prime Minister Hosts Kim Kardashian in Government
11:37 • 08.10.19
WCIT 2019: Kim Kardashian Addresses Participants of World's Biggest Technology Forum in Yerevan
13:12 • 30.09.19
World Leaders Attend Jacques Chirac's Funeral in Paris
10:58 • 26.09.19
Armenian Prime Minister Nikol Pashinyan Addresses General Debate at UN General Assembly's 74th Session
11:21 • 14.09.19
Serj Tankian, Creative Armenia Release '7 Notes Challenge' Compilation Album
10:35 • 09.08.19
Armenian Prime Minister Arrives in Kyrgyzstan on Working Visit
09:57 • 02.08.19
USAID Commits to Complete Artsakh De-Mining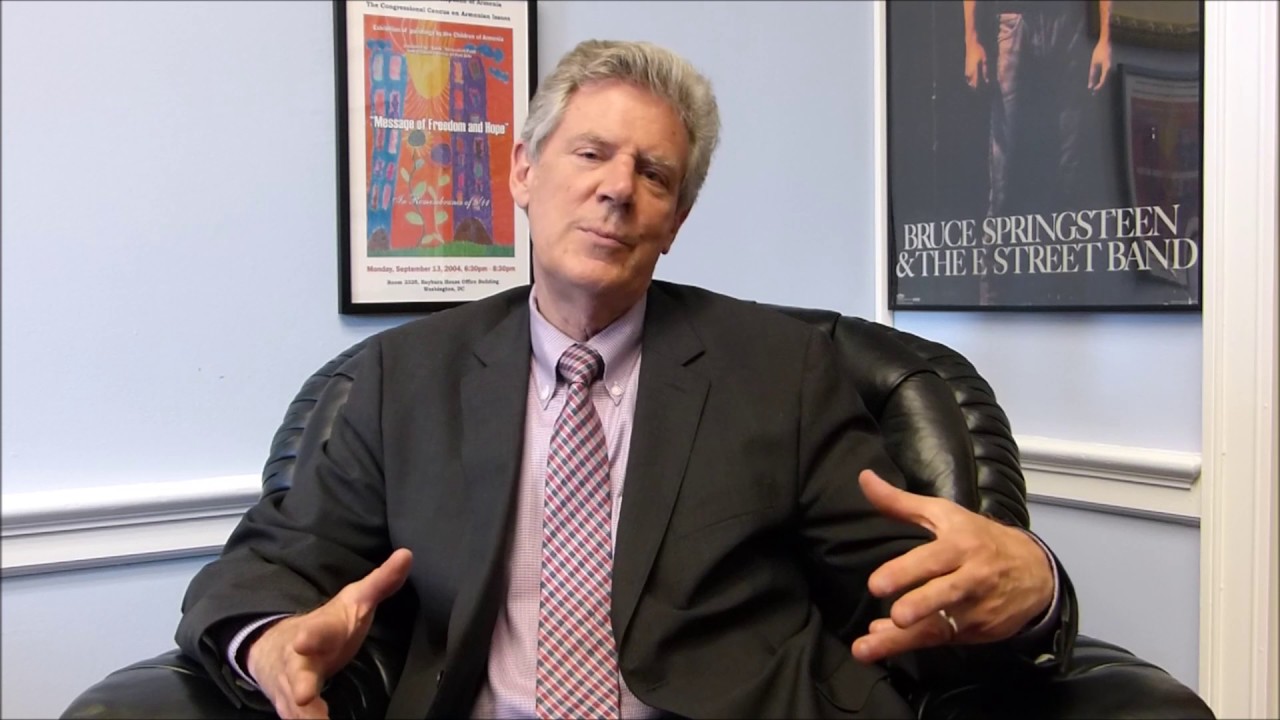 10:09 • 21.06.19
US Representative Frank Pallone Introduces Resolution Praising the US-Armenia 'Strategic Partnership'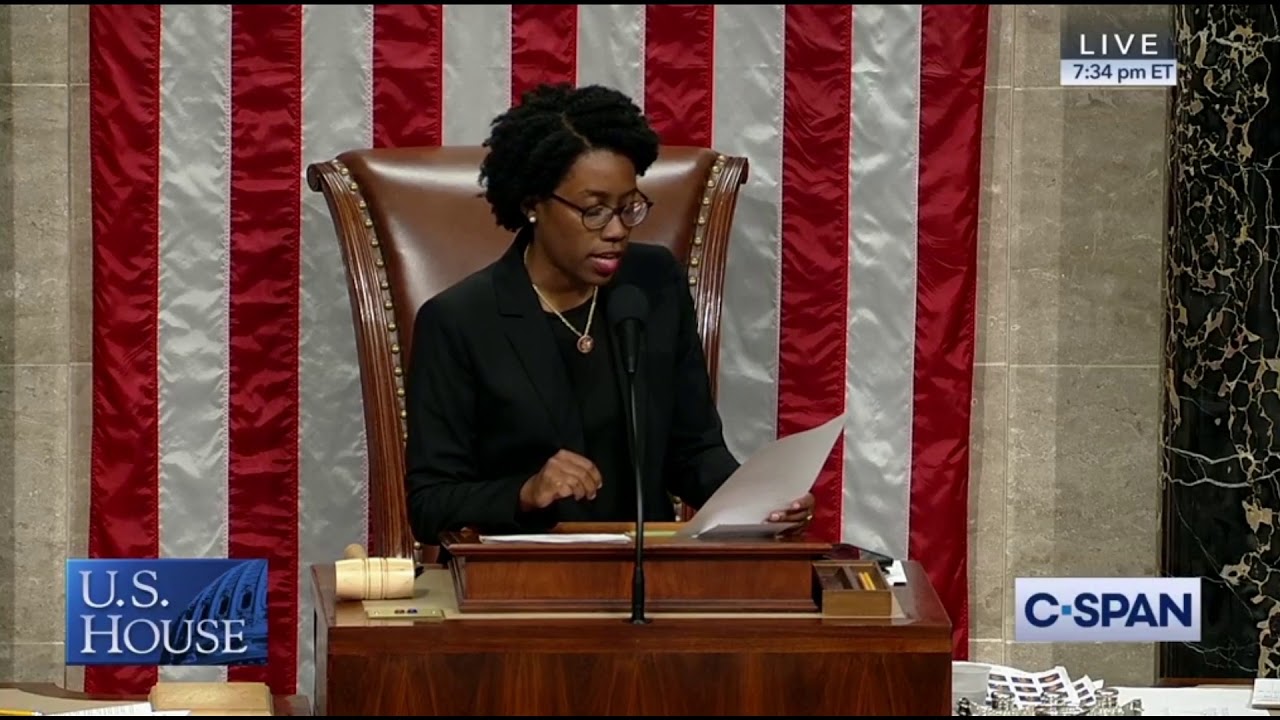 11:03 • 19.06.19
US House Passes Jackie Speier Amendment Appropriating Additional $40 Million for Armenia
09:26 • 14.06.19
Congressional Armenian Caucus Co-Chair Rallies Support for Additional $40 Million Appropriation for Armenia
10:16 • 13.06.19
US Congressman Frank Pallone Calls for Removal of Barriers to US-Artsakh Dialogue
Analysis