Global leaders send messages of support to Boris Johnson - The Guardian
12:24 • 07.04.20
Messages wishing Boris Johnson a speedy recovery after he was admitted to intensive care have been pouring in, with politicians across the world sending best wishes to the prime minister, his family and the British people.
Johnson's predecessors as prime minister, David Cameron and Theresa May, both sent messages of support, while Michel Barnier, the EU's chief Brexit negotiator, who is himself recovering from the virus, said his "thoughts are with you and your family".
As several of Johnson's colleagues expressed sadness and shock at the news, messages flooded in from across the political divide.
Donald Trump, appearing before the press, said he was praying for his "good friend", after Johnson was moved to the intensive care unit of St Thomas' hospital.
The US president added that he had asked pharmaceutical companies to contact London regarding Johnson to "see if we can be of help".
Justin Trudeau, the Canadian leader whose wife was one of the first personalities connected to a world leader to contract the virus, also sent a message of support, saying he hoped to see Johnson back at No 10 soon.
The French president, Emmanuel Macron, said all his wishes were with the prime minister, his family and the people of Britain in "this difficult time" and he hoped Johnson would "quickly overcome" this ordeal.
Leo Varadkar, the Irish taoiseach, tweeted: "Boris Johnson is in our thoughts tonight. We wish him a speedy recovery and a rapid return to health," while the Israeli prime minister, Benjamin Netanyahu, said: "The people of Israel pray for the speedy and full recovery of our friend."
Angela Merkel, the German chancellor, also sent best wishes, as did political rivals at home including Nicola Sturgeon, Jeremy Corbyn and the new Labour leader, Keir Starmer, who said the prime minister's transfer to intensive care was "terribly sad news".
Italian president Giuseppe Conte tweeted: "My thoughts go to Boris Johnson and all the British people. I wish you a fast recovery. You have the whole Italian government's support and my personal one."
Australian prime minister Scott Morrison tweeted: "Get well soon
Boris Johnson. Thinking of you, your family and all our UK friends at this tough time."
From Israel, Benjamin Netanyahu tweeted: "Prime Minister Benjamin Netanyahu and the People of Israel pray for the speedy and full recovery of our friend British Prime Minister Boris Johnson."
Japan's prime minister, Shinzo Abe, sent a tweet saying his thoughts and prayers were with Johnson. "To my dear friend Boris Johnson, my thoughts and prayers are with you and your family, as you fight for a swift recovery. The people of Japan stand with the British people at this difficult time."
Message of support also came in from the president of Ghana, the president of the European commission, and the mayor of London, Sadiq Khan.
The Unite union leader, Len McCluskey, also sent his best wishes to the prime minister's family, tweeting: "This is an agony that so many families across the country are going through."
Videos
13:04 • 28.05.20
Armenia's Political Elite Celebtrates First Republic Anniversary in Sardarapat
14:13 • 15.05.20
3D Model of SARS-CoV-2 Virus at Atomic Resolution
13:25 • 09.05.20
Armenia's Political Leadership Marks 'Triple Victory Day' in Yerevan
16:29 • 04.05.20
Toyota Launches Karl Lagerfeld Limited-Edition SUV in Thailand
10:44 • 24.04.20
Armenia Commemorating 105th Anniversary of Genocide
12:31 • 23.04.20
Rep..Adam Schiff Discusses Genocide, US Aid to Armenia, Artsakh
09:22 • 23.04.20
Coronavirus: The World Has a Long Way to Go, Warns WHO Chief
15:33 • 21.04.20
Her Majesty, Queen Elizabeth II Celebrates Her 94th Birthday
13:59 • 18.04.20
Holy Fire at the Church of Sepulchre in Jerusalem
14:49 • 13.04.20
Andrea Bocelli Performs Eastern Sunday Concert From Italy's Duomo Di Milano
13:47 • 10.04.20
Kim Kardashian Does a Quarantine Makeup Tutorial With Kkw Beauty Products
16:59 • 08.04.20
Coronavirus Intensive Care: BBC's Special Coverage of London Hospital Where Doctors Fight to Save Lives
16:35 • 07.04.20
Seven-Year-Old Greek Piano Prodigy Pens 'Isolation Waltz'
12:35 • 27.03.20
World Coronavirus Update (Live)
23:27 • 16.03.20
Why Fighting Coronavirus Depends on You?
09:38 • 27.02.20
Kim Kardashian Spotted Throwing Punch at Sister Kourtney
10:53 • 22.02.20
Anna Turcotte: "Rooting Out Hatred toward Armenians Cannot Be Done By Brushing Aside History."
15:13 • 11.02.20
Virtual Reality 'Reunites' Korean Mother with Deceased 7-Year-Old Kid
09:35 • 23.01.20
Armenia is in a Unique Place to Act Like a Bridge Between Europe and Eurasia– Armen Sarkissian
16:03 • 21.01.20
US President Donald Trump Delivers Keynote Speech at Davos 2020
14:20 • 13.12.19
Pro-Armenian US Senators Issue Bipartisan Call on Genocide Recognition
09:49 • 12.12.19
I'm Not Going to Cease until We Do What is Morally Right - Menendez on Armenian Genocide
16:02 • 21.11.19
SpaceX Starship MK1 Explodes! At Boca Chica, Texas
10:10 • 08.11.19
Sen. Bob Menendez Calls for Passage of Armenian Genocide Resolution
16:07 • 30.10.19
Rep. Schiff on Recognizing the Armenian Genocide
11:03 • 26.10.19
Nagorno-Karabakh's Statuis and Security are Ultimate Priorities for Armenia, Mnatsakanyan Tells BBC
10:10 • 24.10.19
US Congressman Jim Costa Slams Turkey for Recent Actions and Urges Support of Armenian Genocide Recognition
16:12 • 18.10.19
LIVE: NASA Astronauts Spacewalk Outside the International Space Station
12:05 • 12.10.19
Reps. Speier and Chu Watch HALO De-Mining Demonstration in Artsakh
17:24 • 09.10.19
Armenian Prime Minister Hosts Kim Kardashian in Government
11:37 • 08.10.19
WCIT 2019: Kim Kardashian Addresses Participants of World's Biggest Technology Forum in Yerevan
13:12 • 30.09.19
World Leaders Attend Jacques Chirac's Funeral in Paris
10:58 • 26.09.19
Armenian Prime Minister Nikol Pashinyan Addresses General Debate at UN General Assembly's 74th Session
11:21 • 14.09.19
Serj Tankian, Creative Armenia Release '7 Notes Challenge' Compilation Album
10:35 • 09.08.19
Armenian Prime Minister Arrives in Kyrgyzstan on Working Visit
09:57 • 02.08.19
USAID Commits to Complete Artsakh De-Mining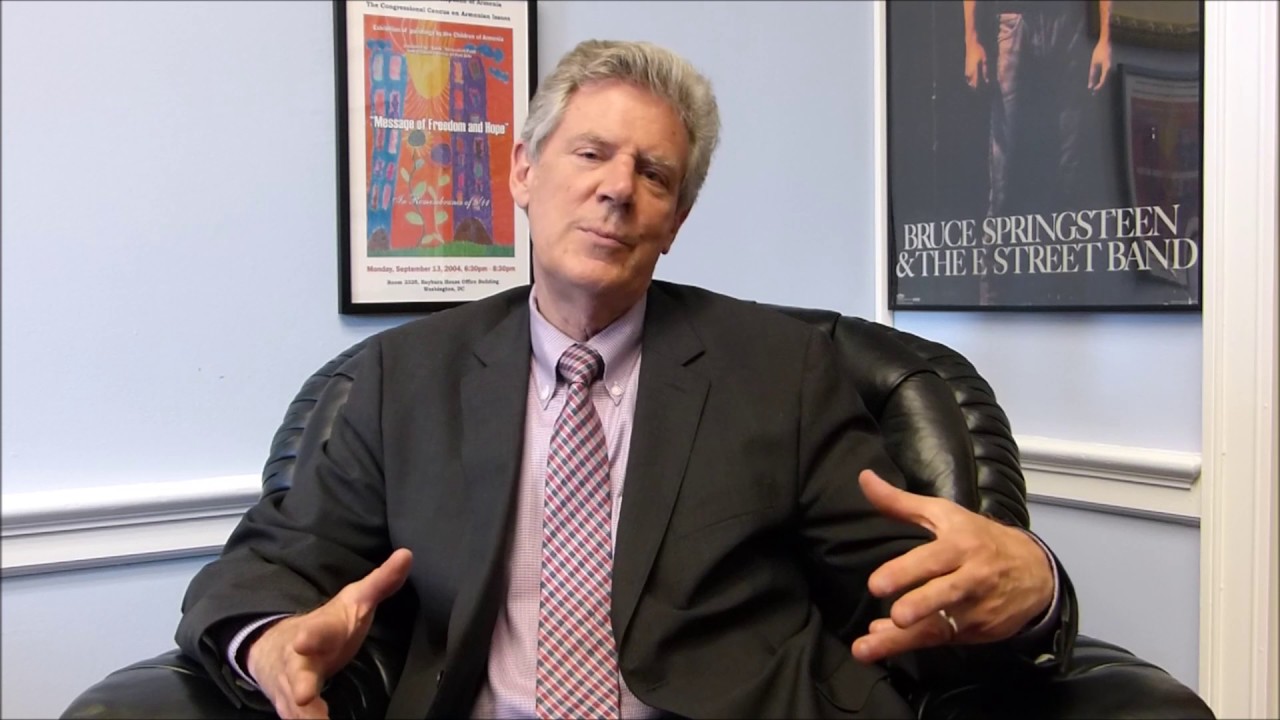 10:09 • 21.06.19
US Representative Frank Pallone Introduces Resolution Praising the US-Armenia 'Strategic Partnership'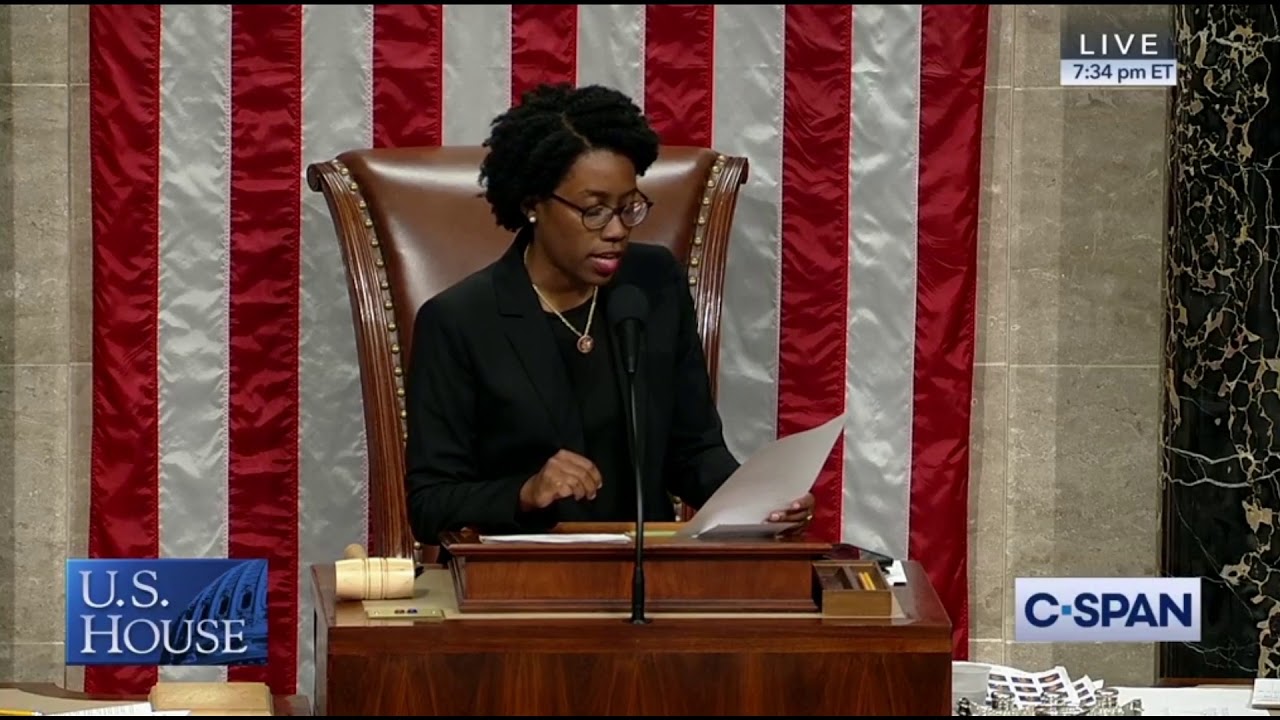 11:03 • 19.06.19
US House Passes Jackie Speier Amendment Appropriating Additional $40 Million for Armenia
09:26 • 14.06.19
Congressional Armenian Caucus Co-Chair Rallies Support for Additional $40 Million Appropriation for Armenia
10:16 • 13.06.19
US Congressman Frank Pallone Calls for Removal of Barriers to US-Artsakh Dialogue
Analysis