WHO and partners call for urgent investment in nurses
13:24 • 07.04.20
The Covid-19 pandemic underscores the urgent need to strengthen the global health workforce.
A new report, The State of the World's Nursing 2020, provides an in-depth look at the largest component of the health workforce.

Findings identify important gaps in the nursing workforce and priority areas for investment in nursing education, jobs, and leadership to strengthen nursing around the world and improve health for all.

Nurses account for more than half of all the world's health workers, providing vital services throughout the health system. Historically, as well as today, nurses are at the forefront of fighting epidemics and pandemics that threaten health across the globe. the World Health Organization (WHO) says on its website.
Around the world nurses are said to be demonstrating their compassion, bravery and courage as they respond to the COVID-19 pandemic: never before has their value been more clearly demonstrated.
'Nurses are the backbone of any health system. Today, many nurses find themselves on the frontline in the battle against Covid-19,' said Dr Tedros Adhanom Ghebreyesus, WHO Director General. 'This report is a stark reminder of the unique role they play, and a wakeup call to ensure they get the support they need to keep the world healthy.'
The report, by the World Health Organization (WHO) in partnership with the International Council of Nurses (ICN) and Nursing Now, reveals that today, there are just under 28 million nurses worldwide. Between 2013 and 2018, nursing numbers increased by 4.7 million. But this still leaves a global shortfall of 5.9 million - with the greatest gaps found in countries in Africa, South East Asia and the WHO Eastern Mediterranean region as well as some parts of Latin America.
Revealingly, more than 80 per cent of the world's nurses turn out to be working in countries that are home to half of the world's population. And one in every eight nurses practices in a country other than the one where they were born or trained. Ageing also threatens the nursing workforce: one out of six of the world's nurses are expected to retire in the next 10 years.
To avert the global shortage, the report estimates that countries experiencing shortages need to increase the total number of nurse graduates by on average 8% per year, along with improved ability to be employed and retained in the health system. This would cost roughly USD 10 per capita (population) per year.
"Politicians understand the cost of educating and maintaining a professional nursing workforce, but only now are many of them recognizing their true value," said ICN President Annette Kennedy. "Every penny invested in nursing raises the wellbeing of people and families in tangible ways that are clear for everyone to see. This report highlights the nursing contribution and confirms that investment in the nursing profession is a benefit to society, not a cost. The world needs millions more nurses, and we are calling on governments to do the right thing, invest in this wonderful profession and watch their populations benefit from the amazing work that only nurses can do."
About 90 per cent of all nurses are female, yet few nurses are found in senior health leadership positions-- the bulk of those positions are held by men. But when countries enable nurses to take a leadership role, for example by having a government chief nursing officer (or equivalent), and nursing leadership programmes, conditions for nurses improve.
Videos
13:04 • 28.05.20
Armenia's Political Elite Celebtrates First Republic Anniversary in Sardarapat
14:13 • 15.05.20
3D Model of SARS-CoV-2 Virus at Atomic Resolution
13:25 • 09.05.20
Armenia's Political Leadership Marks 'Triple Victory Day' in Yerevan
16:29 • 04.05.20
Toyota Launches Karl Lagerfeld Limited-Edition SUV in Thailand
10:44 • 24.04.20
Armenia Commemorating 105th Anniversary of Genocide
12:31 • 23.04.20
Rep..Adam Schiff Discusses Genocide, US Aid to Armenia, Artsakh
09:22 • 23.04.20
Coronavirus: The World Has a Long Way to Go, Warns WHO Chief
15:33 • 21.04.20
Her Majesty, Queen Elizabeth II Celebrates Her 94th Birthday
13:59 • 18.04.20
Holy Fire at the Church of Sepulchre in Jerusalem
14:49 • 13.04.20
Andrea Bocelli Performs Eastern Sunday Concert From Italy's Duomo Di Milano
13:47 • 10.04.20
Kim Kardashian Does a Quarantine Makeup Tutorial With Kkw Beauty Products
16:59 • 08.04.20
Coronavirus Intensive Care: BBC's Special Coverage of London Hospital Where Doctors Fight to Save Lives
16:35 • 07.04.20
Seven-Year-Old Greek Piano Prodigy Pens 'Isolation Waltz'
12:35 • 27.03.20
World Coronavirus Update (Live)
23:27 • 16.03.20
Why Fighting Coronavirus Depends on You?
09:38 • 27.02.20
Kim Kardashian Spotted Throwing Punch at Sister Kourtney
10:53 • 22.02.20
Anna Turcotte: "Rooting Out Hatred toward Armenians Cannot Be Done By Brushing Aside History."
15:13 • 11.02.20
Virtual Reality 'Reunites' Korean Mother with Deceased 7-Year-Old Kid
09:35 • 23.01.20
Armenia is in a Unique Place to Act Like a Bridge Between Europe and Eurasia– Armen Sarkissian
16:03 • 21.01.20
US President Donald Trump Delivers Keynote Speech at Davos 2020
14:20 • 13.12.19
Pro-Armenian US Senators Issue Bipartisan Call on Genocide Recognition
09:49 • 12.12.19
I'm Not Going to Cease until We Do What is Morally Right - Menendez on Armenian Genocide
16:02 • 21.11.19
SpaceX Starship MK1 Explodes! At Boca Chica, Texas
10:10 • 08.11.19
Sen. Bob Menendez Calls for Passage of Armenian Genocide Resolution
16:07 • 30.10.19
Rep. Schiff on Recognizing the Armenian Genocide
11:03 • 26.10.19
Nagorno-Karabakh's Statuis and Security are Ultimate Priorities for Armenia, Mnatsakanyan Tells BBC
10:10 • 24.10.19
US Congressman Jim Costa Slams Turkey for Recent Actions and Urges Support of Armenian Genocide Recognition
16:12 • 18.10.19
LIVE: NASA Astronauts Spacewalk Outside the International Space Station
12:05 • 12.10.19
Reps. Speier and Chu Watch HALO De-Mining Demonstration in Artsakh
17:24 • 09.10.19
Armenian Prime Minister Hosts Kim Kardashian in Government
11:37 • 08.10.19
WCIT 2019: Kim Kardashian Addresses Participants of World's Biggest Technology Forum in Yerevan
13:12 • 30.09.19
World Leaders Attend Jacques Chirac's Funeral in Paris
10:58 • 26.09.19
Armenian Prime Minister Nikol Pashinyan Addresses General Debate at UN General Assembly's 74th Session
11:21 • 14.09.19
Serj Tankian, Creative Armenia Release '7 Notes Challenge' Compilation Album
10:35 • 09.08.19
Armenian Prime Minister Arrives in Kyrgyzstan on Working Visit
09:57 • 02.08.19
USAID Commits to Complete Artsakh De-Mining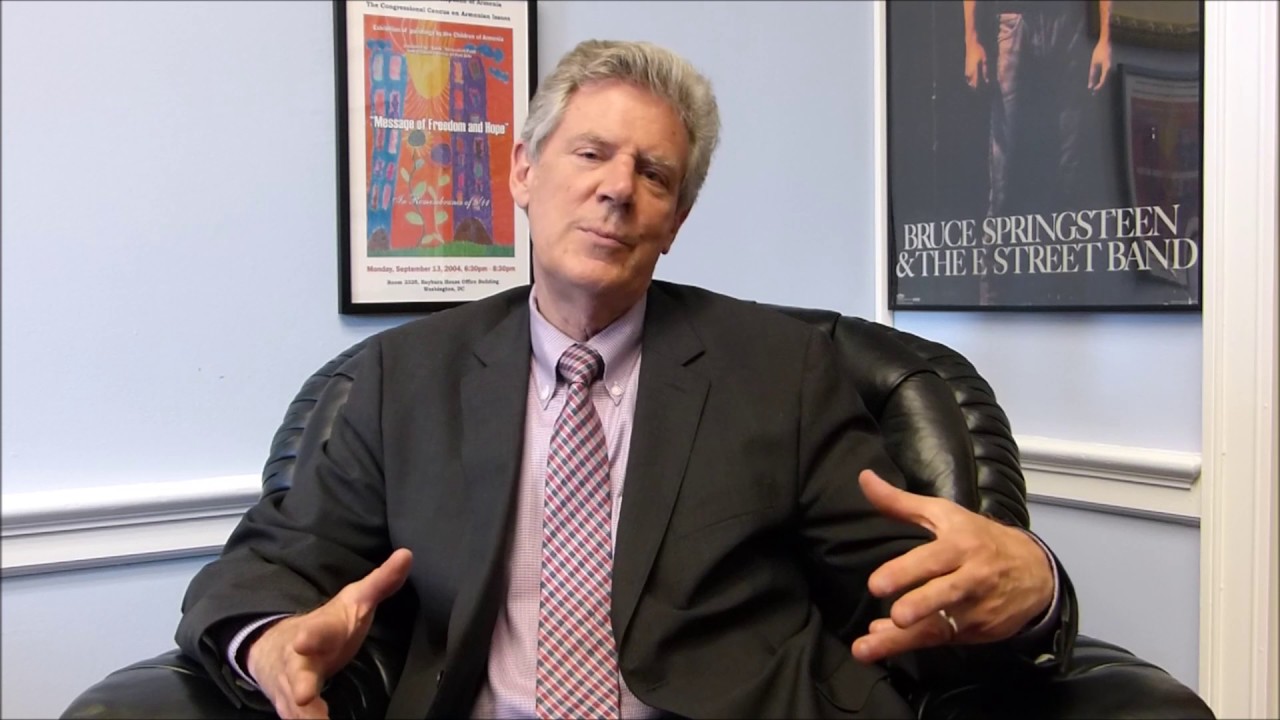 10:09 • 21.06.19
US Representative Frank Pallone Introduces Resolution Praising the US-Armenia 'Strategic Partnership'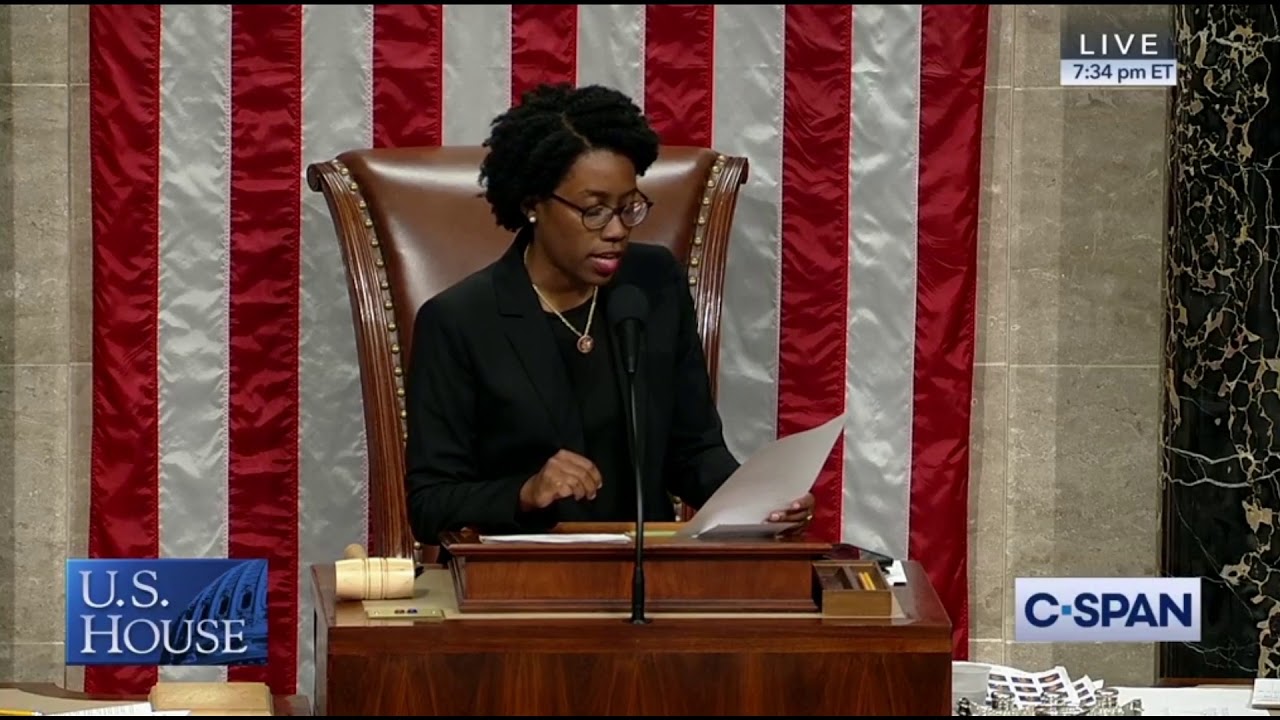 11:03 • 19.06.19
US House Passes Jackie Speier Amendment Appropriating Additional $40 Million for Armenia
09:26 • 14.06.19
Congressional Armenian Caucus Co-Chair Rallies Support for Additional $40 Million Appropriation for Armenia
10:16 • 13.06.19
US Congressman Frank Pallone Calls for Removal of Barriers to US-Artsakh Dialogue
Analysis