Tesla to cut pay as much as 30% while virus idles production - Bloomberg
10:55 • 09.04.20
Tesla Inc will temporarily cut employee salaries by as much as 30 per cent starting Monday to save costs while the coronavirus pandemic forces the company to shut down some operations.

In the US, those ranked vice president or above will see the steepest salary reductions, followed by a 20 per cent cut for directors, and 10 per cent for everyone else, according to an internal memo seen by Bloomberg. Workers outside the US will see similar reductions. For the exception of those being assigned to critical tasks, employees who can't work from home will be furloughed without pay, though they'll keep health-care benefits.
The move adds to the growing number of companies slashing labor costs to weather the pandemic. The outbreak hit just as Tesla was ramping up the production of its Model Y crossover, accelerating output at its new Shanghai plant and forging ahead with plans to build a new facility near Berlin.

"This is a shared sacrifice across the company that will allow us to progress during these challenging times," Tesla said in the memo.
A Tesla representative declined to comment.
Tesla agreed to idle US production last month amid orders to do so from authorities. The electric-vehicle maker expects to resume normal production at its U.S. facilities on May 4, according to the memo.

Even after re-opening its facilities, Tesla will probably need about two weeks to ramp up production again, analysts at Credit Suisse Group AG said in a note. Tesla had about 30,000 cars in inventory at the end of the first quarter, sufficient to meet weakened demand, the analysts wrote.

The company has about 56,000 employees, according to a recent company email. Its sole U.S. car production facility is in Fremont, California, where current stay-at-home orders extend until May 3.

Wage adjustments and equity grants will be put on hold, according to the memo. The pay cuts are expected to last until the end of the second quarter and those furloughed are likely to be asked to return on May 4, Tesla told employees.

At its Nevada gigafactory, Tesla is reducing on-site staff by 75 per cent, according to the county where the plant is located. The facility produces battery packs and electric motors with partner Panasonic Corp.

Tesla's Shanghai plant, meanwhile, recovered from a virus-related shutdown faster than many in the industry, helped by aid from local authorities. After resuming operations in February, the factory - Tesla's only outside the US - surpassed the capacity it had before the shutdown, reaching a weekly production of 3,000 cars, the company said last month. Tesla is also planning to expand its lineup in China by introducing a locally built Model 3 sedan with a longer driving range from as early as this week, people familiar with the matter have said.

Though down from a February peak, shares of Tesla are still up 30 per cent this year.
Videos
13:04 • 28.05.20
Armenia's Political Elite Celebtrates First Republic Anniversary in Sardarapat
14:13 • 15.05.20
3D Model of SARS-CoV-2 Virus at Atomic Resolution
13:25 • 09.05.20
Armenia's Political Leadership Marks 'Triple Victory Day' in Yerevan
16:29 • 04.05.20
Toyota Launches Karl Lagerfeld Limited-Edition SUV in Thailand
10:44 • 24.04.20
Armenia Commemorating 105th Anniversary of Genocide
12:31 • 23.04.20
Rep..Adam Schiff Discusses Genocide, US Aid to Armenia, Artsakh
09:22 • 23.04.20
Coronavirus: The World Has a Long Way to Go, Warns WHO Chief
15:33 • 21.04.20
Her Majesty, Queen Elizabeth II Celebrates Her 94th Birthday
13:59 • 18.04.20
Holy Fire at the Church of Sepulchre in Jerusalem
14:49 • 13.04.20
Andrea Bocelli Performs Eastern Sunday Concert From Italy's Duomo Di Milano
13:47 • 10.04.20
Kim Kardashian Does a Quarantine Makeup Tutorial With Kkw Beauty Products
16:59 • 08.04.20
Coronavirus Intensive Care: BBC's Special Coverage of London Hospital Where Doctors Fight to Save Lives
16:35 • 07.04.20
Seven-Year-Old Greek Piano Prodigy Pens 'Isolation Waltz'
12:35 • 27.03.20
World Coronavirus Update (Live)
23:27 • 16.03.20
Why Fighting Coronavirus Depends on You?
09:38 • 27.02.20
Kim Kardashian Spotted Throwing Punch at Sister Kourtney
10:53 • 22.02.20
Anna Turcotte: "Rooting Out Hatred toward Armenians Cannot Be Done By Brushing Aside History."
15:13 • 11.02.20
Virtual Reality 'Reunites' Korean Mother with Deceased 7-Year-Old Kid
09:35 • 23.01.20
Armenia is in a Unique Place to Act Like a Bridge Between Europe and Eurasia– Armen Sarkissian
16:03 • 21.01.20
US President Donald Trump Delivers Keynote Speech at Davos 2020
14:20 • 13.12.19
Pro-Armenian US Senators Issue Bipartisan Call on Genocide Recognition
09:49 • 12.12.19
I'm Not Going to Cease until We Do What is Morally Right - Menendez on Armenian Genocide
16:02 • 21.11.19
SpaceX Starship MK1 Explodes! At Boca Chica, Texas
10:10 • 08.11.19
Sen. Bob Menendez Calls for Passage of Armenian Genocide Resolution
16:07 • 30.10.19
Rep. Schiff on Recognizing the Armenian Genocide
11:03 • 26.10.19
Nagorno-Karabakh's Statuis and Security are Ultimate Priorities for Armenia, Mnatsakanyan Tells BBC
10:10 • 24.10.19
US Congressman Jim Costa Slams Turkey for Recent Actions and Urges Support of Armenian Genocide Recognition
16:12 • 18.10.19
LIVE: NASA Astronauts Spacewalk Outside the International Space Station
12:05 • 12.10.19
Reps. Speier and Chu Watch HALO De-Mining Demonstration in Artsakh
17:24 • 09.10.19
Armenian Prime Minister Hosts Kim Kardashian in Government
11:37 • 08.10.19
WCIT 2019: Kim Kardashian Addresses Participants of World's Biggest Technology Forum in Yerevan
13:12 • 30.09.19
World Leaders Attend Jacques Chirac's Funeral in Paris
10:58 • 26.09.19
Armenian Prime Minister Nikol Pashinyan Addresses General Debate at UN General Assembly's 74th Session
11:21 • 14.09.19
Serj Tankian, Creative Armenia Release '7 Notes Challenge' Compilation Album
10:35 • 09.08.19
Armenian Prime Minister Arrives in Kyrgyzstan on Working Visit
09:57 • 02.08.19
USAID Commits to Complete Artsakh De-Mining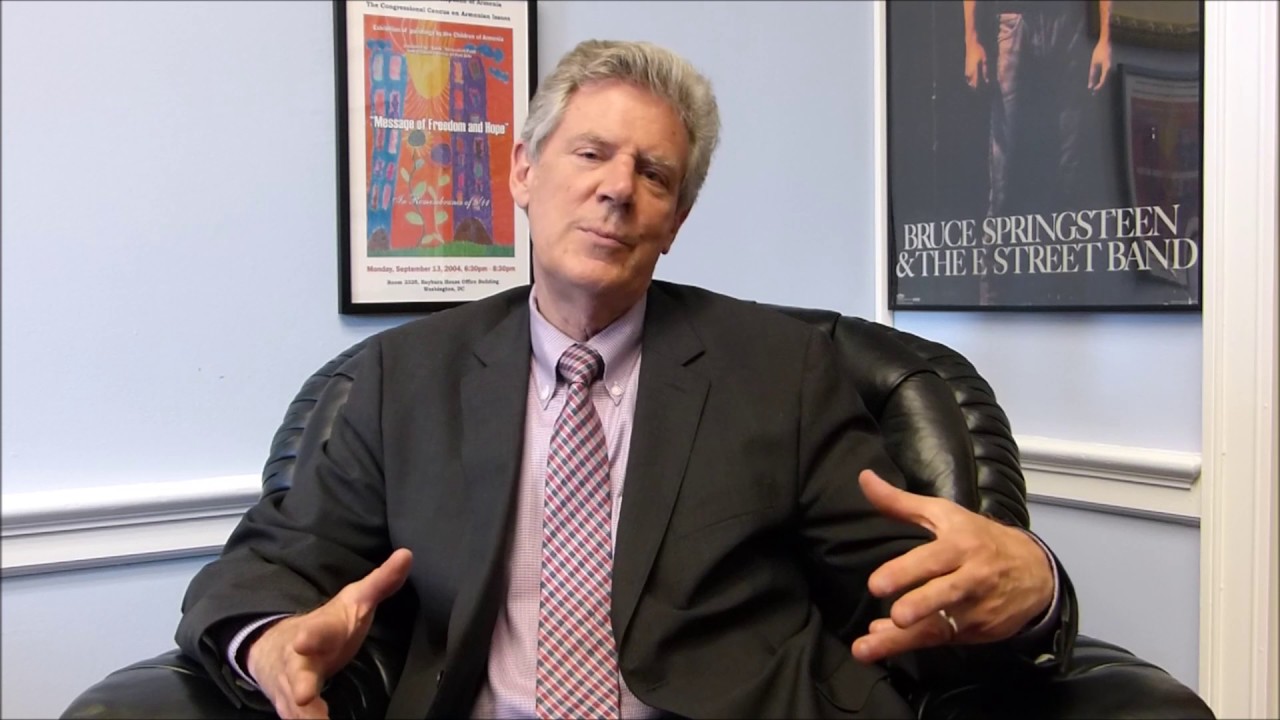 10:09 • 21.06.19
US Representative Frank Pallone Introduces Resolution Praising the US-Armenia 'Strategic Partnership'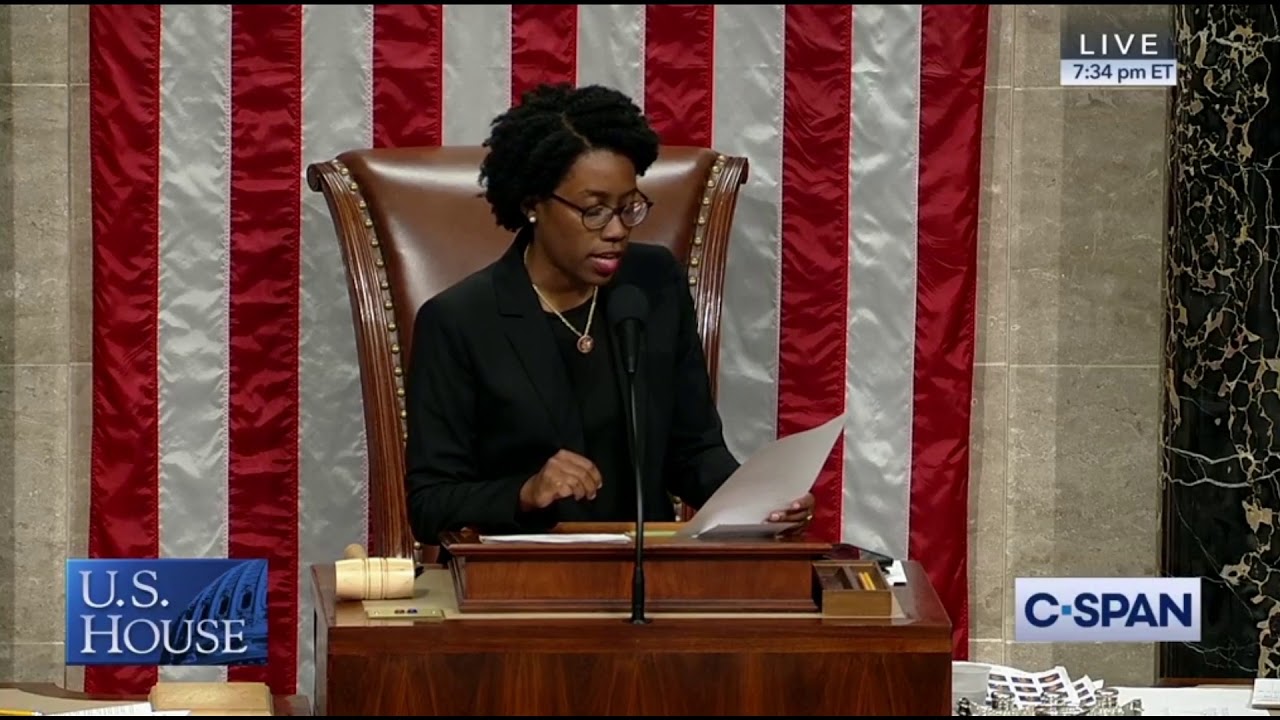 11:03 • 19.06.19
US House Passes Jackie Speier Amendment Appropriating Additional $40 Million for Armenia
09:26 • 14.06.19
Congressional Armenian Caucus Co-Chair Rallies Support for Additional $40 Million Appropriation for Armenia
10:16 • 13.06.19
US Congressman Frank Pallone Calls for Removal of Barriers to US-Artsakh Dialogue
Analysis