Bako Sahakyan ends final term of presidency in Artsakh: Achievements and omissions as seen by politicians
17:17 • 21.05.20
The incumbent president of Nagorno-Karabakh (Artsakh) is ending his second and final consecutive term on Thursday.
Bako Sahakyan, who led the country for 13 years, will hand over the post to Arayik Harutyunyan, a former prime minister who won a majority of votes in last month's presidential runoff.
For comments on the outgoing president's achievements and omissions, Tert.am has interviewed politicians from the second Armenian republic, who largely appreciated Sahakyan's dedication to office and contribution to the country's accomplishment and stability.
"I evaluate the years of Sahakyan's presidency in the positive light, as [the period of his tenure ensured] the maintenance of the country's stability, which is extremely important," said Vahram Balayan, a former deputy speaker of the Nagorno-Karabakh National Assembly (ARF-D).
The politician highlighted particularly Sahakyan's efforts in army-building and national security strengthening in the face of the permanent threats of war. He also appreciated the tremendous input into the country's economic progress. "Despite the global economic recession in the initial period of his tenure, we did nonetheless manage to overcome all that, securing even a double-digit economic growth. Those years saw a progress of 9%-11% in our economy. That, naturally, helped resolve a range of social problems," he said, emphasizing also the budgetary growth from AMD 122 million to AMD 30.5 billion (AMD 480 = USD 1)
Balayan also praised the urban development activities over the period, particularly in capital Stepanakert, which he said has now become "a European-style city". He also attached importance to the infrastructure improvement (water and natural gas supply, etc.) in the rural communities.
The politician did not circumvent also Sahakyan's relationship with the authorities of Armenia.
"Here too, we see Bako Sahakyan pursue very flexible, delicate and reasonable policies, maintaining, to the best of his abilities, the warm relationship between the two Armenian states. What matters here is the understanding of the steadily developing relations, and our president understood that perfectly well. That's what he used to often speak about in private conversations - and in public speeches in general. So his success is definitely notable also here," he said.
Addressing the outgoing president's shortcomings, Balayan shared his concerns over constitutional discrepancies. "The constitutions of Armenia and the Republic of Artsakh have to be identical or closely related, as we need to maximum approximate our legislations. With Armenia being governed by a parliamentary and Artsakh - by a presidential regime, we are, in a way, distanced from each other," he noted.
Tigran Abrahamyan, a former presidential advisor, described the past 13 years of Sahakyan's tenure as a period of sustainable development that saw progress in virtually all the areas - from state strengthening to a rapid economic growth, from army-building to major infrastructure projects.
"Gross domestic product appears to be the key indicator characterizing the country's socio-economic state. In 2007, it was about AMD 70.8 billion - against the above AMD 342 billion which we had in 2019. While in 2007, the per capita GDP reached an estimated USD 1,490, that record was AMD 4,803 as early as last year. In 2007, we had a state budget of AMD 30.8 million. In 2020, as you know, it amounted to AMD 121 billion," he said.
Abrahamyan also praised the demographic programs, which he said increased the country's population by about 10,000.
The politician said he finds Sahakyan's role invaluable also in the strengthening of the triunity involving Artsakh, Armenia and the Diaspora. "Being the leader of an unrecognized republic has never prevented him from enjoying the respect and trust of different public figures abroad, and building relations that have served - and will keep on serving - the entire Armenian nation," he said.
Hayk Khanumyan, a former opposition lawmaker who heads the National Renaissance party, criticized Sahakyan's activity over the past period, describing him as a "weak president". "The first years of his tenure coincided with the global economic recession, with Yerevan essentially increasing the interstate credits to Artsakh, thereby enabling Bako Sahakyan to step up the corrupt mechanism in collaboration with Prime Minister Arayik Harutyunyan. While under conditions of an economic crisis, the two states were cutting down expenditures, Bako Sahakyan was exaggerating the effectively functioning state administration, increasing the number of administrative buildings and the gorgeous cars, most of which were by the way imported - and sold to the government - by a company owned by Bako Sahakyan's nephew," he said.
Videos
13:04 • 28.05.20
Armenia's Political Elite Celebtrates First Republic Anniversary in Sardarapat
14:13 • 15.05.20
3D Model of SARS-CoV-2 Virus at Atomic Resolution
13:25 • 09.05.20
Armenia's Political Leadership Marks 'Triple Victory Day' in Yerevan
16:29 • 04.05.20
Toyota Launches Karl Lagerfeld Limited-Edition SUV in Thailand
10:44 • 24.04.20
Armenia Commemorating 105th Anniversary of Genocide
12:31 • 23.04.20
Rep..Adam Schiff Discusses Genocide, US Aid to Armenia, Artsakh
09:22 • 23.04.20
Coronavirus: The World Has a Long Way to Go, Warns WHO Chief
15:33 • 21.04.20
Her Majesty, Queen Elizabeth II Celebrates Her 94th Birthday
13:59 • 18.04.20
Holy Fire at the Church of Sepulchre in Jerusalem
14:49 • 13.04.20
Andrea Bocelli Performs Eastern Sunday Concert From Italy's Duomo Di Milano
13:47 • 10.04.20
Kim Kardashian Does a Quarantine Makeup Tutorial With Kkw Beauty Products
16:59 • 08.04.20
Coronavirus Intensive Care: BBC's Special Coverage of London Hospital Where Doctors Fight to Save Lives
16:35 • 07.04.20
Seven-Year-Old Greek Piano Prodigy Pens 'Isolation Waltz'
12:35 • 27.03.20
World Coronavirus Update (Live)
23:27 • 16.03.20
Why Fighting Coronavirus Depends on You?
09:38 • 27.02.20
Kim Kardashian Spotted Throwing Punch at Sister Kourtney
10:53 • 22.02.20
Anna Turcotte: "Rooting Out Hatred toward Armenians Cannot Be Done By Brushing Aside History."
15:13 • 11.02.20
Virtual Reality 'Reunites' Korean Mother with Deceased 7-Year-Old Kid
09:35 • 23.01.20
Armenia is in a Unique Place to Act Like a Bridge Between Europe and Eurasia– Armen Sarkissian
16:03 • 21.01.20
US President Donald Trump Delivers Keynote Speech at Davos 2020
14:20 • 13.12.19
Pro-Armenian US Senators Issue Bipartisan Call on Genocide Recognition
09:49 • 12.12.19
I'm Not Going to Cease until We Do What is Morally Right - Menendez on Armenian Genocide
16:02 • 21.11.19
SpaceX Starship MK1 Explodes! At Boca Chica, Texas
10:10 • 08.11.19
Sen. Bob Menendez Calls for Passage of Armenian Genocide Resolution
16:07 • 30.10.19
Rep. Schiff on Recognizing the Armenian Genocide
11:03 • 26.10.19
Nagorno-Karabakh's Statuis and Security are Ultimate Priorities for Armenia, Mnatsakanyan Tells BBC
10:10 • 24.10.19
US Congressman Jim Costa Slams Turkey for Recent Actions and Urges Support of Armenian Genocide Recognition
16:12 • 18.10.19
LIVE: NASA Astronauts Spacewalk Outside the International Space Station
12:05 • 12.10.19
Reps. Speier and Chu Watch HALO De-Mining Demonstration in Artsakh
17:24 • 09.10.19
Armenian Prime Minister Hosts Kim Kardashian in Government
11:37 • 08.10.19
WCIT 2019: Kim Kardashian Addresses Participants of World's Biggest Technology Forum in Yerevan
13:12 • 30.09.19
World Leaders Attend Jacques Chirac's Funeral in Paris
10:58 • 26.09.19
Armenian Prime Minister Nikol Pashinyan Addresses General Debate at UN General Assembly's 74th Session
11:21 • 14.09.19
Serj Tankian, Creative Armenia Release '7 Notes Challenge' Compilation Album
10:35 • 09.08.19
Armenian Prime Minister Arrives in Kyrgyzstan on Working Visit
09:57 • 02.08.19
USAID Commits to Complete Artsakh De-Mining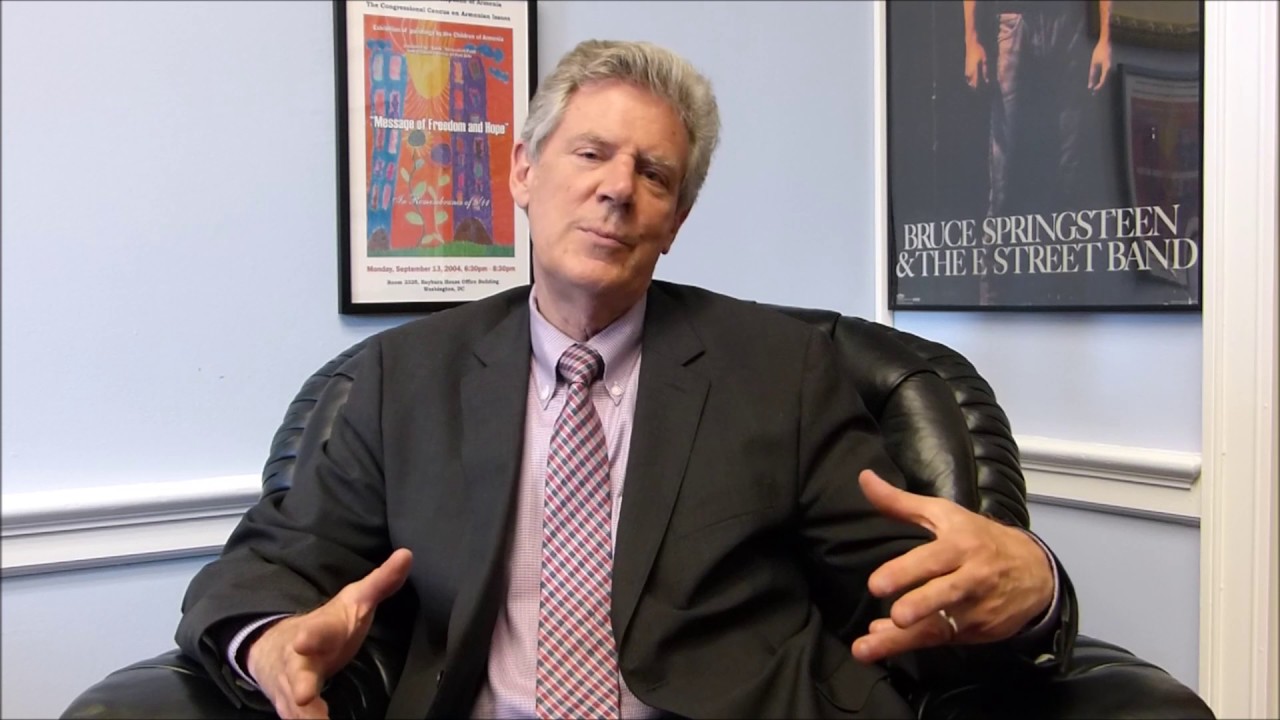 10:09 • 21.06.19
US Representative Frank Pallone Introduces Resolution Praising the US-Armenia 'Strategic Partnership'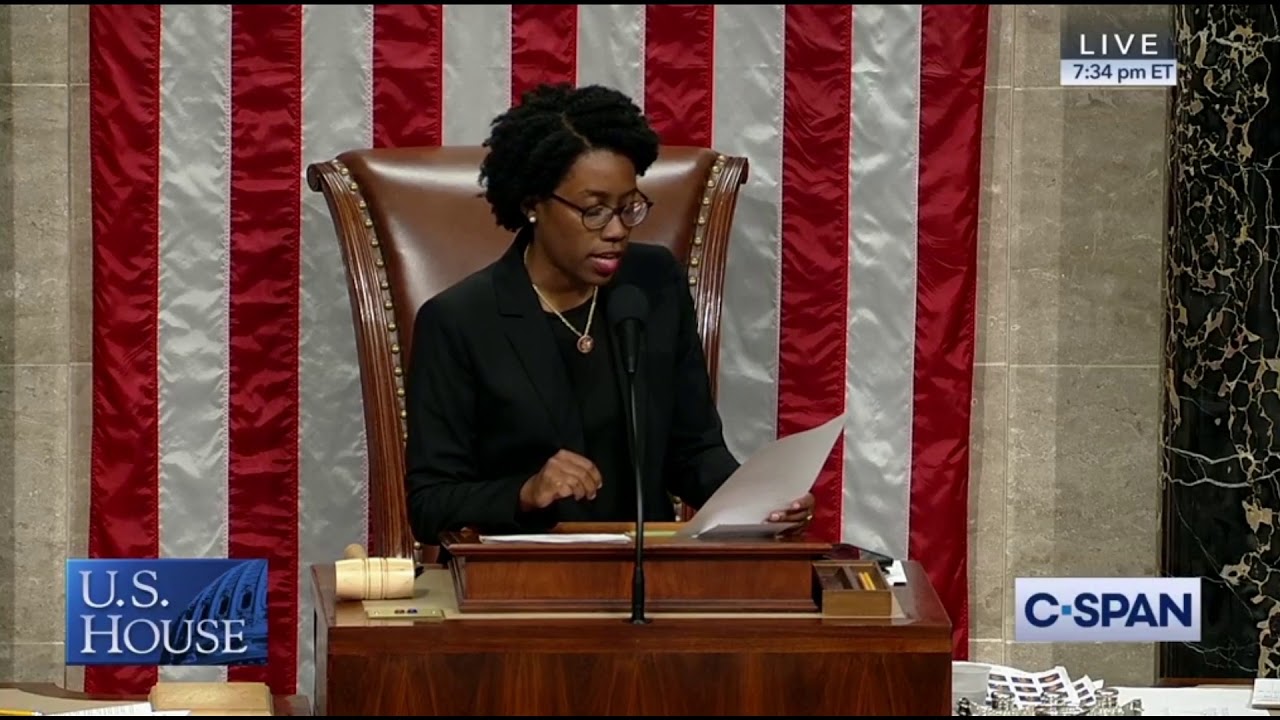 11:03 • 19.06.19
US House Passes Jackie Speier Amendment Appropriating Additional $40 Million for Armenia
09:26 • 14.06.19
Congressional Armenian Caucus Co-Chair Rallies Support for Additional $40 Million Appropriation for Armenia
10:16 • 13.06.19
US Congressman Frank Pallone Calls for Removal of Barriers to US-Artsakh Dialogue
Analysis