Collaboration with OSCE Minsk Group co-chairmanship 'not sufficiently effective' - Karen Bekaryan
14:03 • 28.07.20
The Armenian authorities' collaboration with the OSCE Minsk Group turns out problematic enough when it comes to ensuring the necessary effectiveness in the processes around Nagorno-Karabakh (Artsakh), political analyst Karen Bekaryan said Monday, addressing the latest statement released by top representatives of the mission.
"That statement by the co-chairs did not contain any condemnatory remark regarding the Azerbaijani sabotage. There was no a specific addressee; just a blurred and smoothed text. The statement by the co-chairs did not directly address Turkey's non-constructive stance, which it [that country] uses over and over again in an effort to push Azerbaijan to a war," he said during the analytical broadcast Between the Lines aired by ArmNews TV Channel.
Bekaryan also pointed out to specific hints for changing the mission's format, considering the kind of language "the result of ineffective work with the co-chairmanship".
Commenting on Prime Minister Nikol Pashinyan's remark, voiced at the recent cabinet meeting, the analyst said he observed a real attempt to outline a specific concept which hadn't earlier existed. But he considered the move belated in the light of the Azerbaijani leadership's "increasingly dangerous maximalism and cynicism".
"There is now an understanding that it is time to demarcate the red lines," he noted.
"The call for abandoning use of force and threat of force, a clause reflected in the prime minister's remark, may also be subject to discussion - if implemented correctly - to be incorporated into a corresponding agreement among Armenia, Azerbaijan and Artsakh."
Bekaryan also stressed the importance of bringing the Vienna, St. Petersburg and Geneva arrangements to the agenda.
"Again some complex prevents the prime minister from returning nominally to the Vienna, St. Petersburg and Geneva arrangements, which were being consistently ousted from the agenda, But the prime minister addresses the same topic from the key clauses of the position," he added.
The analyst said he believes that the situation might be essentially different now if not the "false agenda" and the calls for starting everything "from a scratch". "What the Foreign Ministry needs to do now is to set aside the entire hustle and bustle which existed until now and rely on the position presented in all its steps and actions."
Bekaryan also called for sobriety to adjust the internal atmosphere to the existing security challenge. "The authorities must first of all properly evaluate their capacities. The existence of the country, state, statehood and public security must not, under any circumstances, be called into question - even if they lack the ability to take a serious stand," he added.
Videos
11:39 • 24.04.21
Armenians Commemorating 106th Anniversary of Genocide
09:40 • 23.04.21
Biden Under Pressure to Recognize Armenian Genocide - KTLA 5 News
15:34 • 22.04.21
Governance and Oversight Capacities Account for Our Bank's Robust Management System - Philip Lynch, Independent Board Member at Ameriabank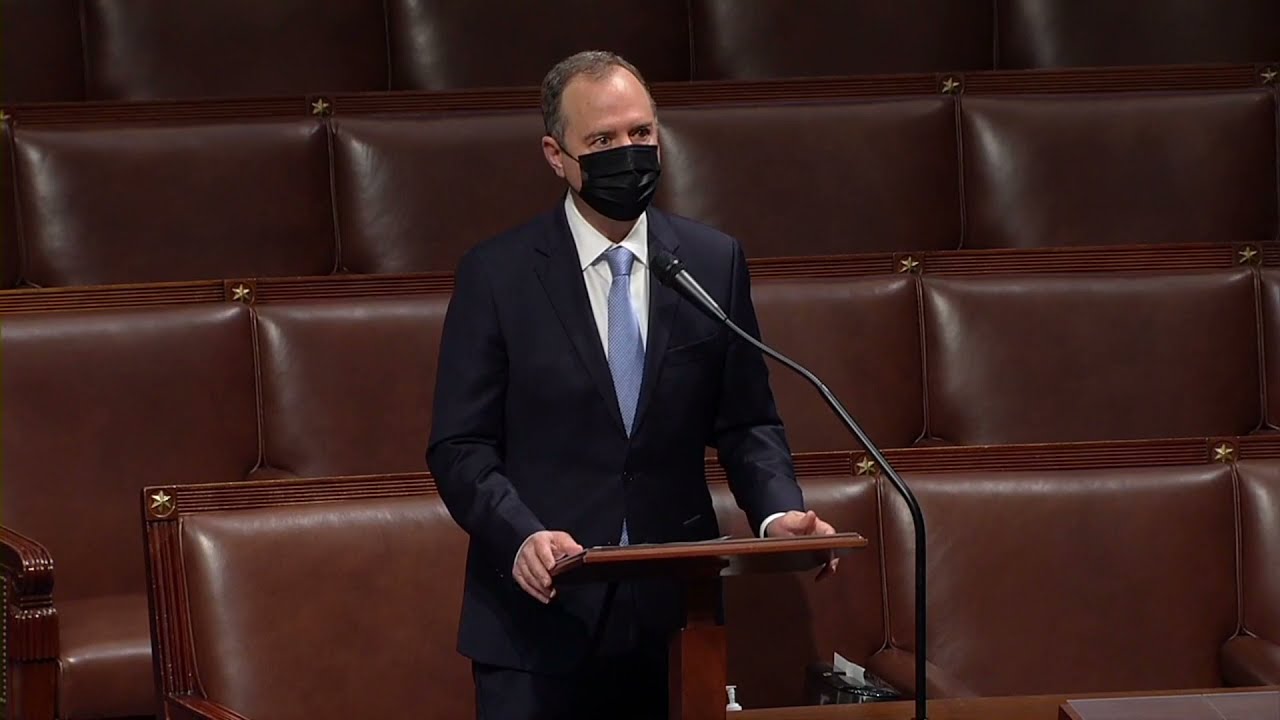 14:09 • 21.04.21
'Mr. President, It Is Now in Your Power to Right Decades of Denial' - US Congressman Adam Schiff Urges Joe Biden to Recognize Armenian Genocide
12:37 • 03.04.21
Armenians of Nagorno-Karabakh in Despair After Trauma of Military Defeat - France 24
17:33 • 11.03.21
Interview with Kakhaber Kiknavelidze, an Independent Member of Ameriabank Board of Directors
17:57 • 26.01.21
Only Terrorists Keep Hostages, Putting Forward Preconditions for Their Release - Edmon Marukyan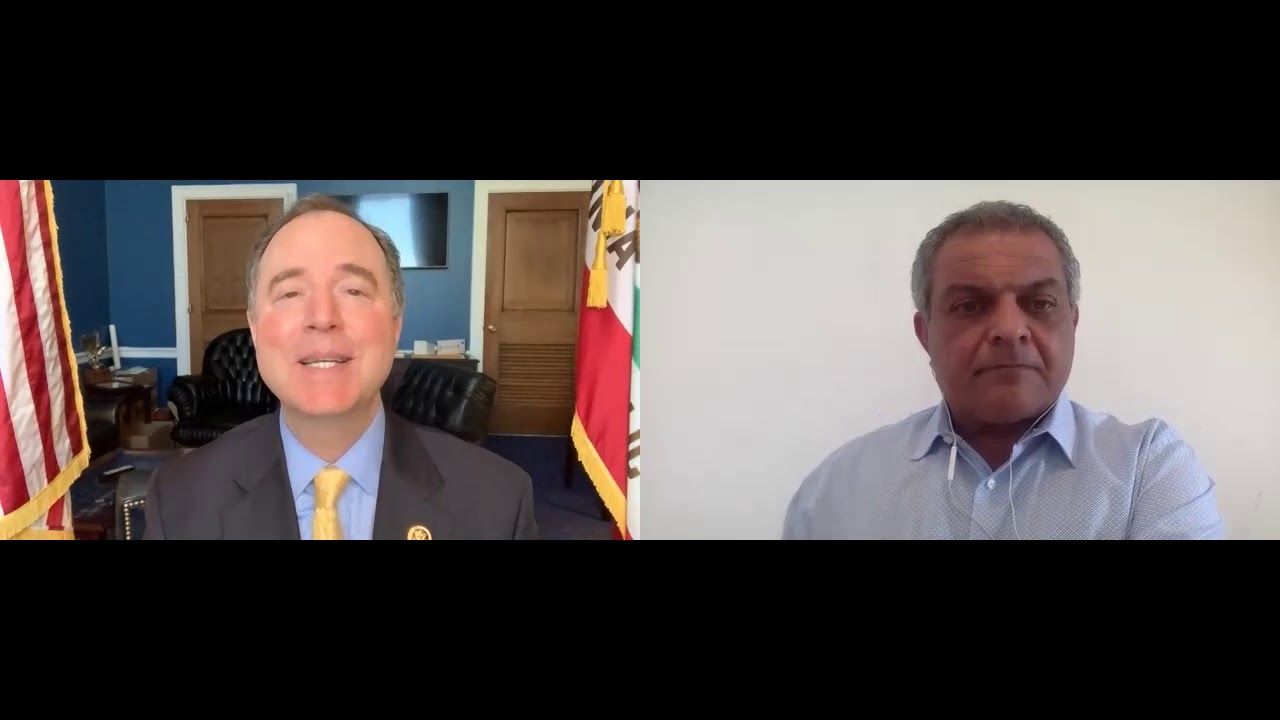 13:33 • 22.01.21
Rep Adam Schiff Says Congress Should Recognize Artsakh
09:42 • 29.12.20
UN's Guterres Issues Global Appeal to Make 2021 'Year of Healing'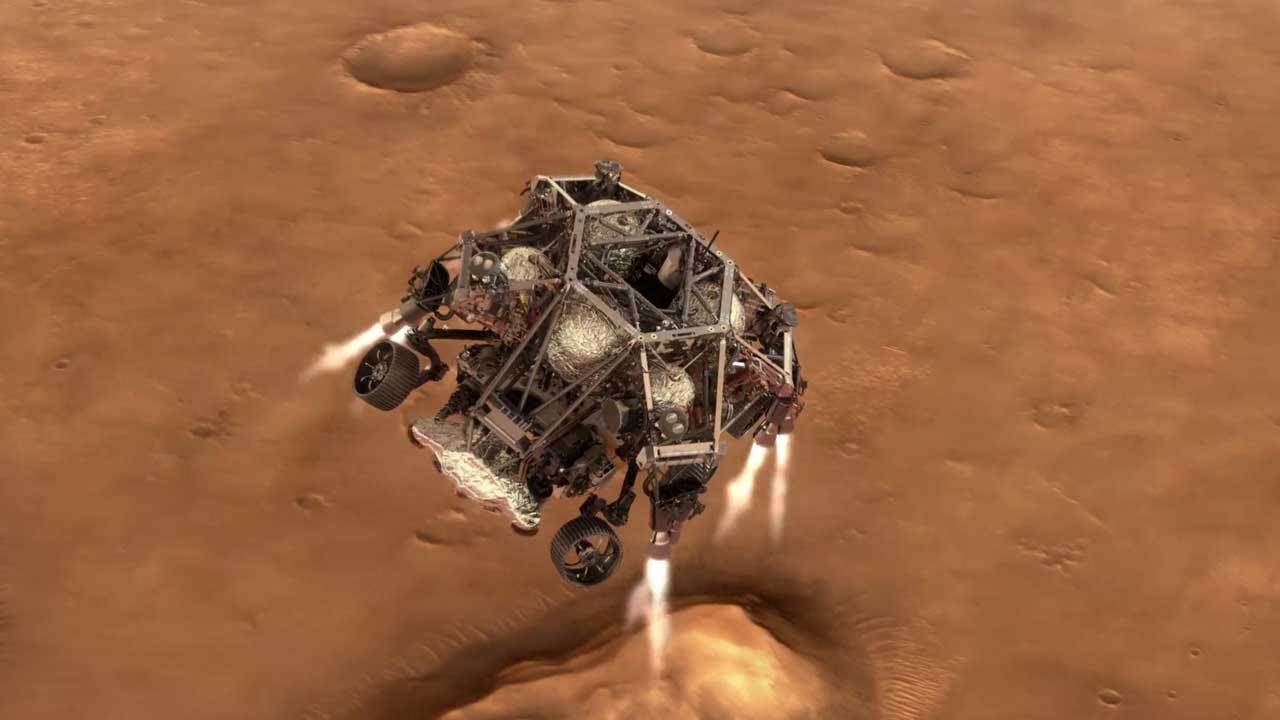 18:41 • 24.12.20
NASA's Mars 2020 Perseverance Rover Landing Animations
13:33 • 31.10.20
Azerbaijan Uses Prohibited Phosphorus Chemical Munitions - Defense Army Video
16:37 • 30.10.20
Artsakh Defense Army Units Neutralizing Azerbaijani Arms Supplies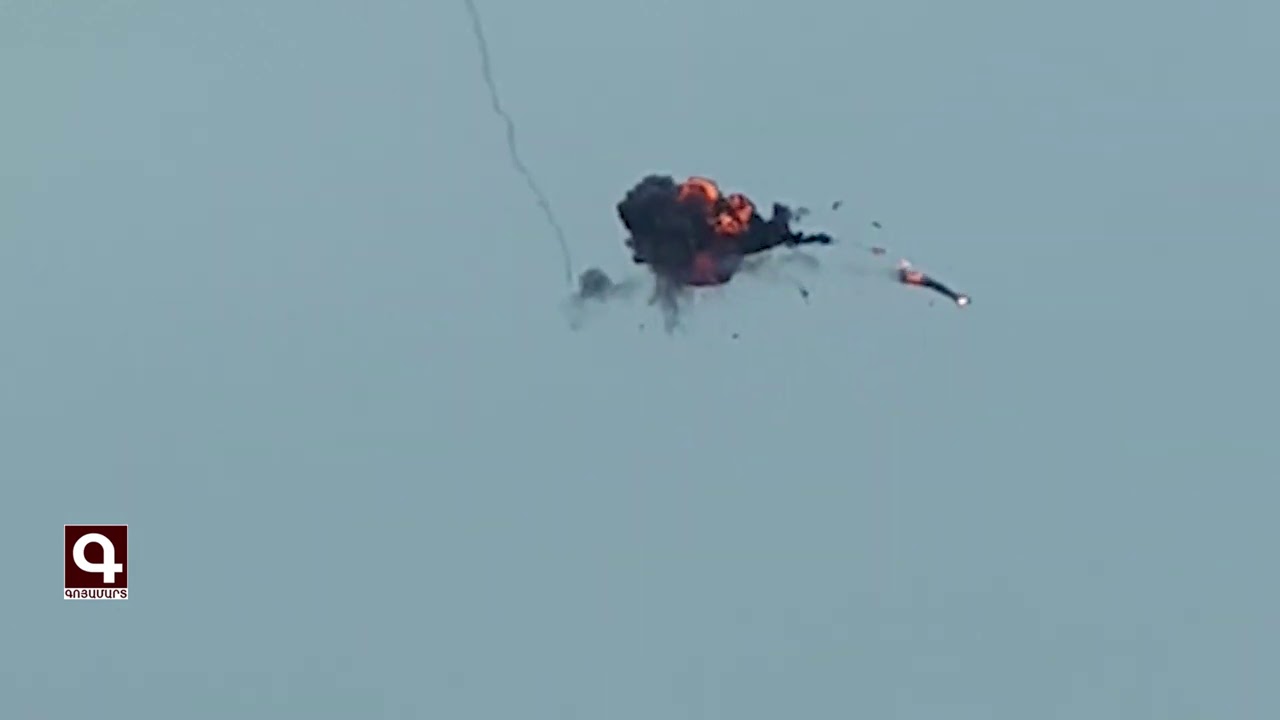 11:25 • 28.10.20
Artsakh Defense Army Units Neutralizing Azerbaijani Drone
13:45 • 24.10.20
Nagorno-Karabakh's Status Has Been At the Heart of Our Approach - Zohrab Mnatsakanyan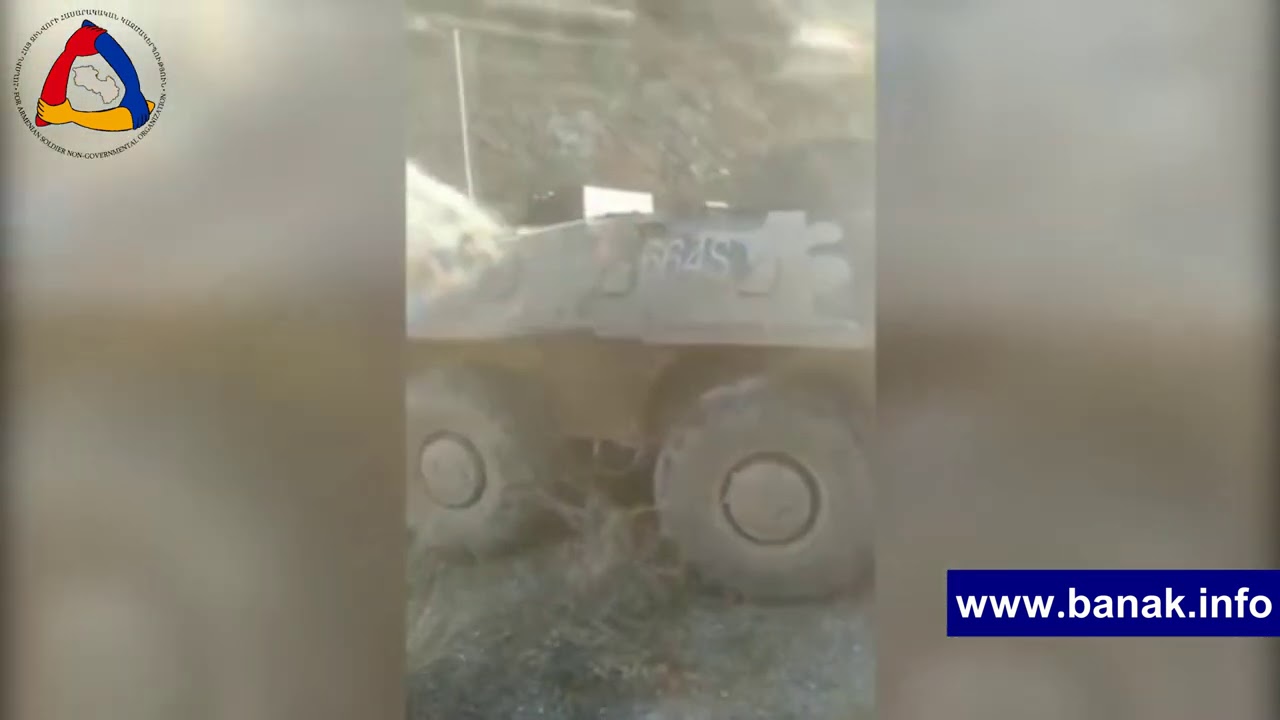 11:51 • 24.10.20
Artsakh Defense Army Releases Video Featuring Damaged Azerbaijani Military Equipment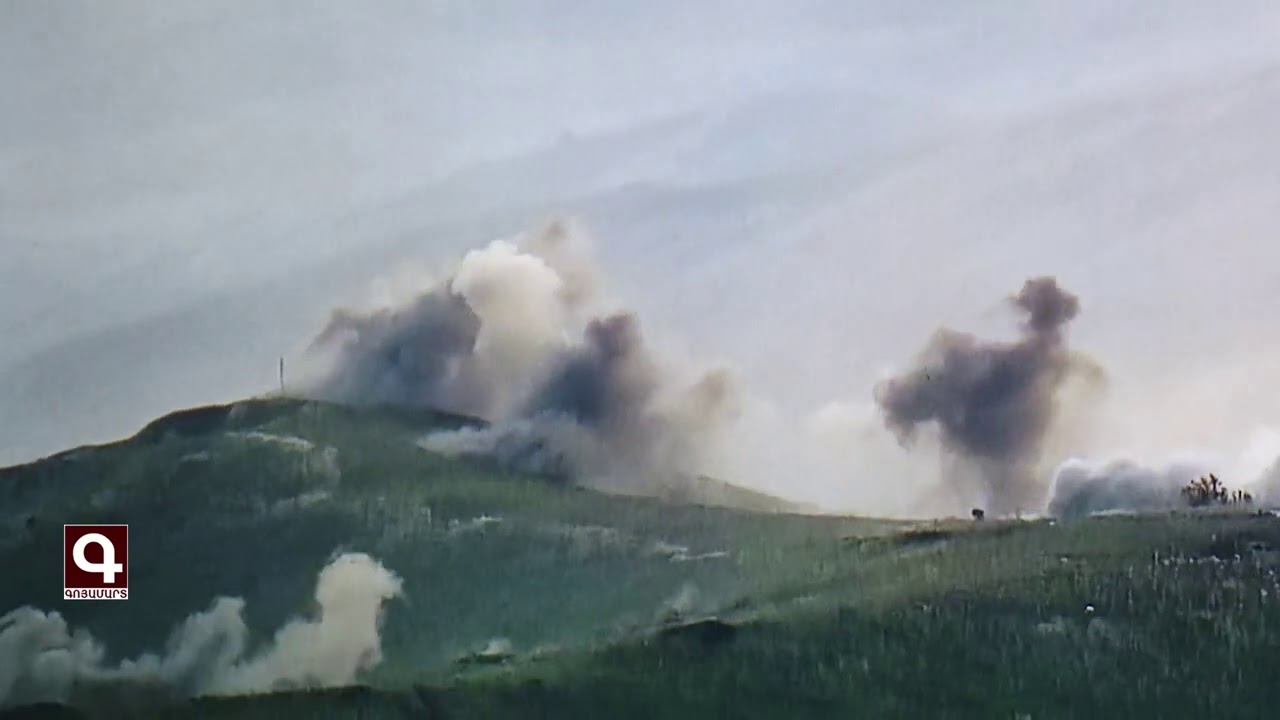 11:40 • 24.10.20
Artsakh Defense Army Units Inflicting Manpower Losses on Azerbaijan
10:39 • 24.10.20
Gas Pipeline Damaged in Azerbaijani Fire Targeting Nagorno-Karabakh's Capital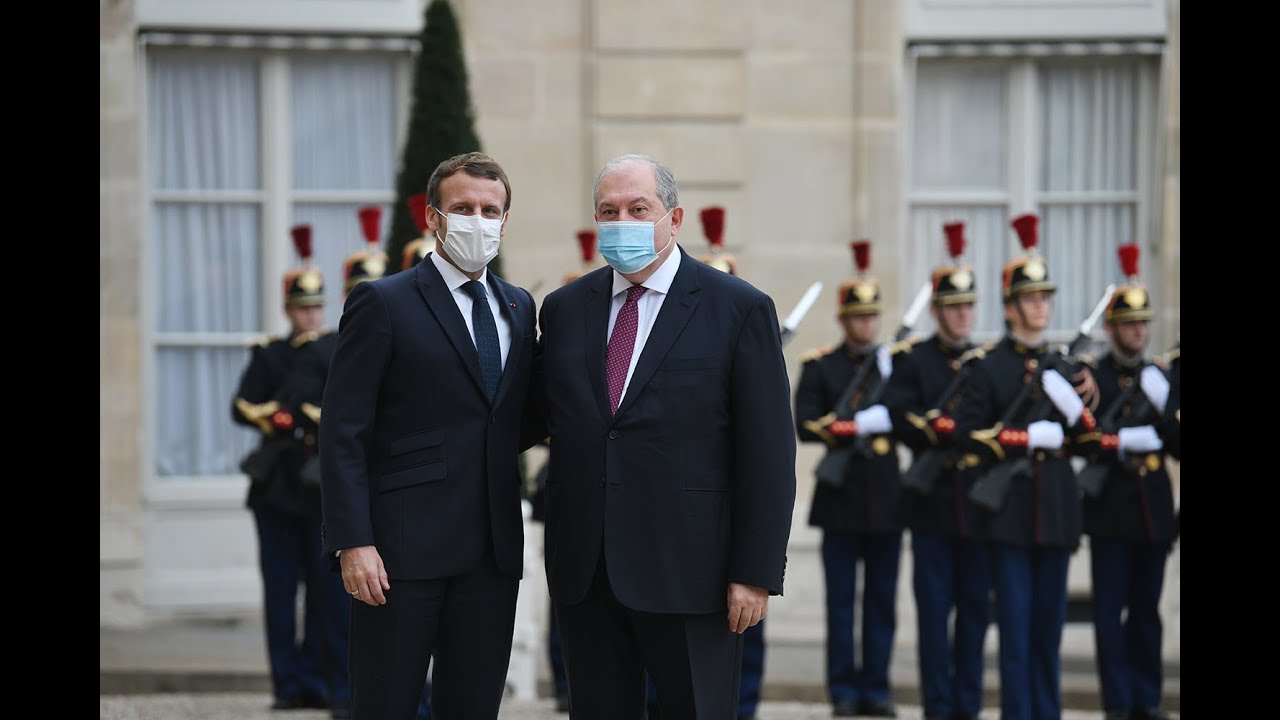 12:41 • 23.10.20
President Armen Sarkissian Meets Emmanuel Macron at Élysée Palace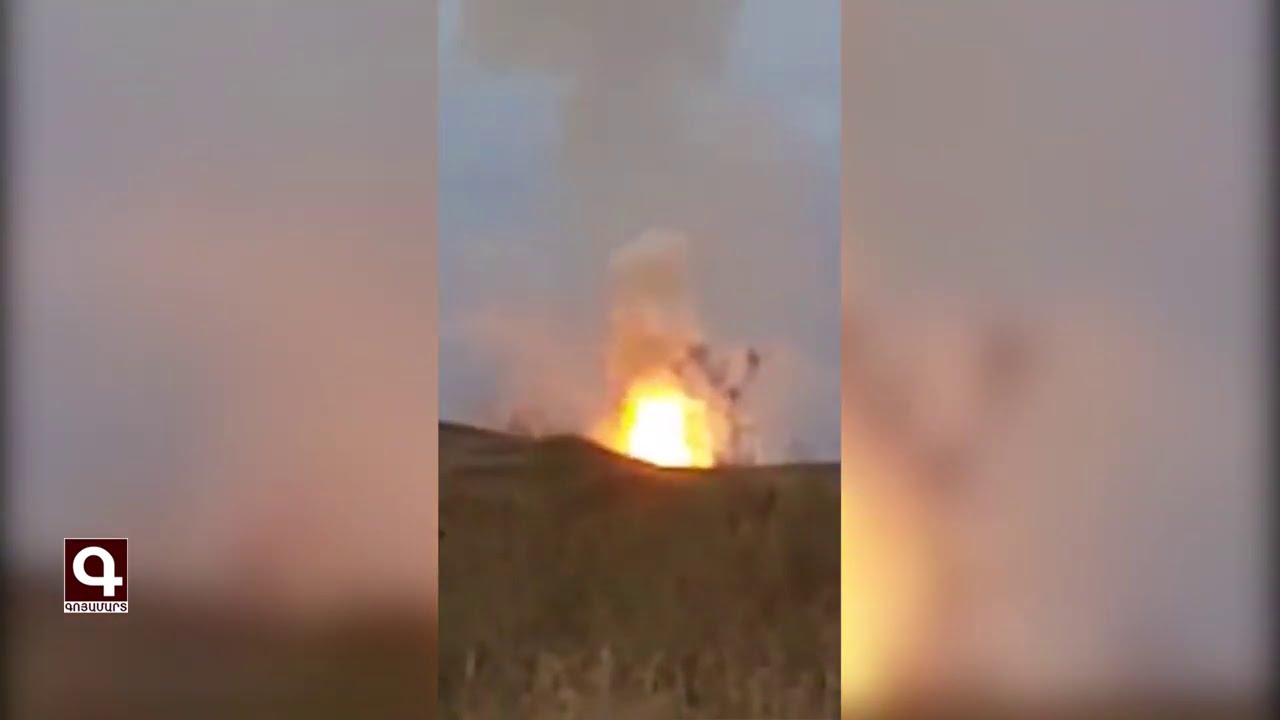 12:16 • 23.10.20
Artsakh Defense Army Neutralizes Azerbaijani Military Hardware
12:02 • 22.10.20
Artsakh Defense Army Units Neutralizing Azerbaijani Military Infrastructures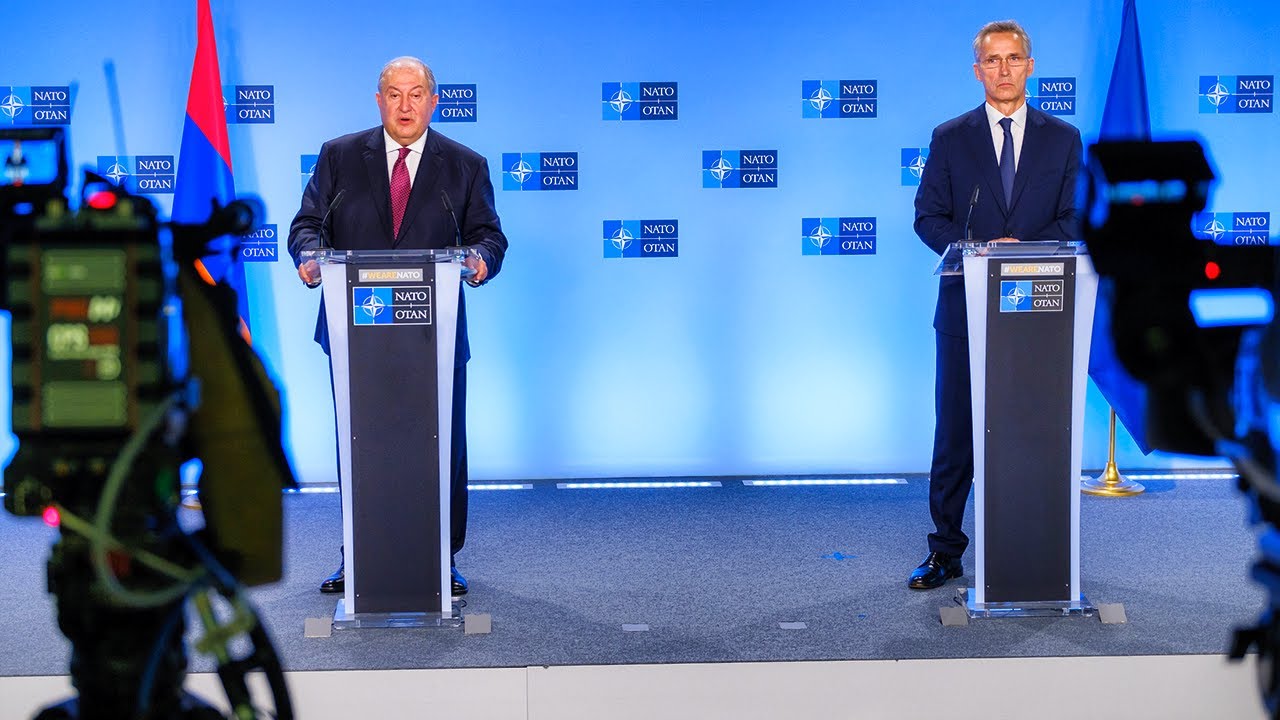 10:35 • 22.10.20
President Armen Sarkissian Meets with NATO Secretary-General in Brussels
10:51 • 17.10.20
Buildings and Homes Lying in Ruins in Nagorno-Karabakh's Capital After Azerbaijani Shelling
15:09 • 15.10.20
Artsakh Defense Army's Precision Fire Gives Deadly Blow to Enemy
13:13 • 13.10.20
Artsakh Defense Army Units Destroying Azerbaijani Tank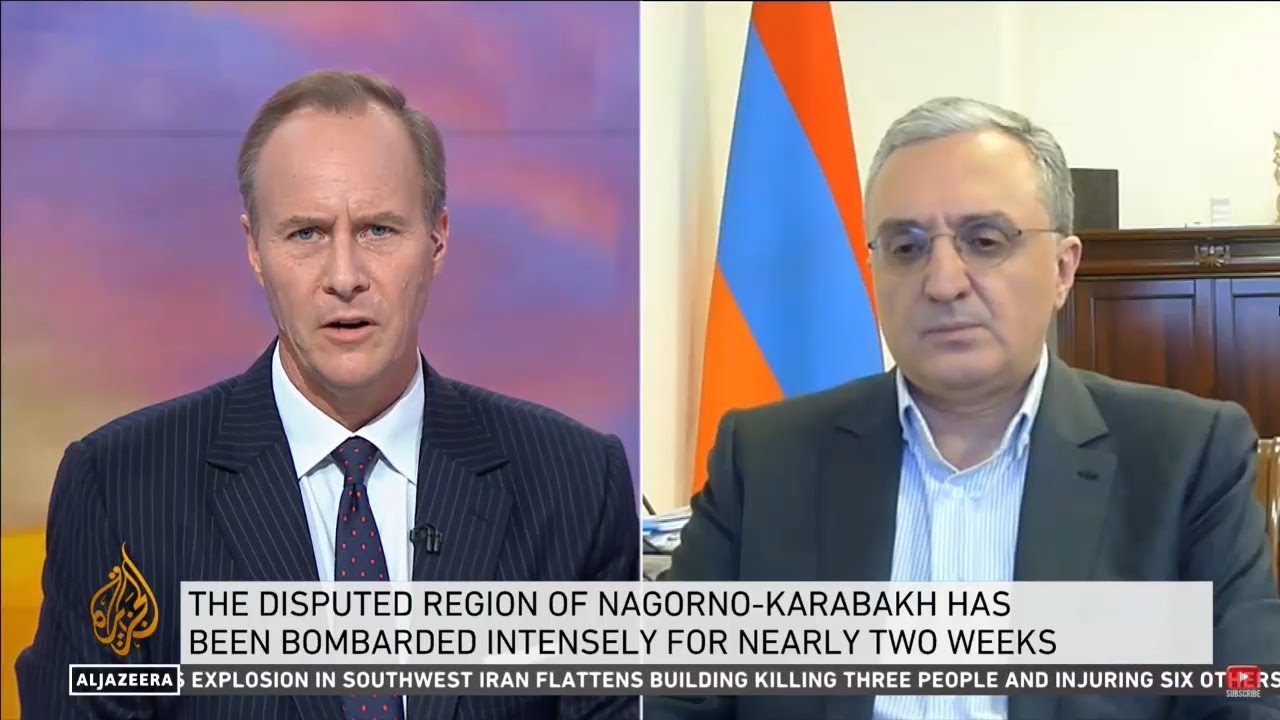 12:56 • 12.10.20
Zohrab Mnatsakanyan: Ceasefire Does not Mandate Azerbaijan to Kill Civilians and Hit Civilian Settlements
12:23 • 12.10.20
Armenians Protest Outside Turkrish Embassy in Los Angeles
17:23 • 09.10.20
Losses in Azerbaijan's Military Featured in Defense Army Footage
15:53 • 09.10.20
Artsakh Defense Army Neutralizing Adversary's Transport Column
14:11 • 09.10.20
Turkey openly backs Azerbaijan 'far more aggressively than in the past' - ABC News on Syrian mercenaries fighting in Karabakh
15:52 • 08.10.20
Iconic Armenian Church Hit in Azerbaijani Attacks in Nagorno-Karabakh City (photos)
10:57 • 08.10.20
Artsakh Defense Army Continues High-Precision Strikes
14:24 • 07.10.20
War Situation in Karabakh on European Parliament's Agenda
19:31 • 05.10.20
Call for Urgent Action: Armenian Journalist Brings Intn'l Colleagues' Attention to Situation iin Artsakh After Azerbaijani Attacks
16:17 • 04.10.20
Turkey's Support to Syrian Mercenaries Fighting Against Artsakh: Facts About Azerbaijani Aggression
12:39 • 04.10.20
Nagorno-Karabakh's Capital Under Azerbaijani Strikes
13:49 • 03.10.20
Armenian Armed Forces Neutralize Azerbaijani Defense Positions
10:12 • 29.09.20
ArmenianTroops Destroy Azerbaijani Armored Fighting Vehicle on Frontline
23:42 • 28.09.20
There is a solid evidence that Azerbaijan has launched a thoroughly planned attack on the NKR
18:45 • 28.09.20
EU calls for Immediate End to Hostilities over Nagorno-Karabakh
18:30 • 28.09.20
Azerbaijan loses 10 units of military equipment after launching tank attack on Karabakh frontline