Erdogan 'sought to probe for Putin's attitude' to possible pressures on Armenia - Russian expert
16:20 • 29.07.20
Hripsime Hovhannisyan
Turkish President Recep Tayyip Erdogan's move to hold telephone negotiations with his Russian counterpart was linked to his concerns over the reported tensions along Armenia's border with Azerbaijan, says Alexander Krylov, a senior researcher at the Moscow-based Institute of World Economy and International Relations (Russian Academy of Sciences) and the president of the Scientific Society of Caucasus Studies.
In an interview with Tert.am, the expert also shared his concern over the planned Turkish-Azerbaijani military exercises in Nakhichevan, agreeing that it may exacerbate the situation even further.
"It is certainly important for Erdogan to have the understanding how far-reaching the conflict with Russia may be or to what extent he is allowed to exert pressure upon Armeni,a and what Russia will tolerate at all.
"By making the call, Erdogan was apparently trying to probe for [Russian President Vladimir] Putin's attitude towards all that," he noted.
Meantime the expert said he believes that the Russian leader "pursues an extremely negative attitude" amid the current processes. "I cannot say for sure whether or not military exercises will take place in Nakhichevan, but I believe everything was clearly stated, considering the ongoing Armenian-Azerbaijani pogroms across globe," he said, describing the acts of violent as a provocation rather than a manifestation of ethnic hatred.
"I think that topic was considered too," Krylov added.
During their telephone conversation earlier this week, the Russian and Azerbaijani leaders discussed the recently reported border tensions between Azerbaijan and Armenia. Four Armenian servicemen were killed in the violent clashes provoked after an incident by Azerbaijan's military. Azerbaijan reported 11 losses.
Commenting on the Russia-Turkey relations, Krylov admitted that Moscow attaches priority to its developing partnership with Ankara. He cited the Montreux Convention Regarding the Regime of the Straits as a key international instrument outlining the two countries' shared interest (in not turning the Black See into a zone of regional states' influence). "Yes, Turkey and Russia may have policy differences in the Caucasus, but their interests coincide when it comes to this issue," he added.
Addressing the allegations that Russia is improving its relations with Turkey, seeking a future cooperation "at the expense of Armenia", Krylov dismissed the allegations as highly "propagandistic".
"Russia never builds its interests at the sacrifice of others. And Armenia too, is very important for it in the South Caucasus. The statements that Russia may replace Armenia for Turkey and Azerbaijan are propagandistic as I said for people who have such fears. But there isn't anything of the kind," he said, reaffirming Russia's role as Armenia's strategic ally.
Asked whether Armenia should beware of Turkey's future actions, Krylov agreed that the situation is turning increasingly tense in the light of the joint Turkish-Azerbaijani exercises.
"Additionally, mercenaries are being recruited for Azerbaijan in Libya, Syria and Ukraine. They are obviously preparing for a military action either on the border of Karabakh or along the entire border of Armenia. No sabotage is ruled out here, but there are low chances for large-scale military actions, especially on the internationally acknowledged border between Armenia and Azerbaijan. The CSTO [Collective Security Treaty Organization] will immediately take action, with the obligation to defend Armenia becoming effective for both for that institution and Russia," he said, warning of higher hazards for Nagorno-Karabakh (to which the said guarantees are not applicable).
Asked to comment on the repeatedly voiced concerns over "problematic" Armenian-Russian relations (in light of Russia's alleged distrust of the current Armenian government or failure to react to the recent cross-border clashes), Krylov agreed that it isn't good at all when Armenia's domestic political problems have their reflection on the two countries' relations.
"The relations, as a matter of fact, are developing very constructively. Armenian sappers in Syria work in collaboration with Russia, a step that no CSTO country has so far committed itself to take. Of course, there are problems in the bilateral relations, which is quite normal. What is bad, though, is the domestic political situation in Armenia impacts the relationship between the two countries," Krylov added.
Videos
11:39 • 24.04.21
Armenians Commemorating 106th Anniversary of Genocide
09:40 • 23.04.21
Biden Under Pressure to Recognize Armenian Genocide - KTLA 5 News
15:34 • 22.04.21
Governance and Oversight Capacities Account for Our Bank's Robust Management System - Philip Lynch, Independent Board Member at Ameriabank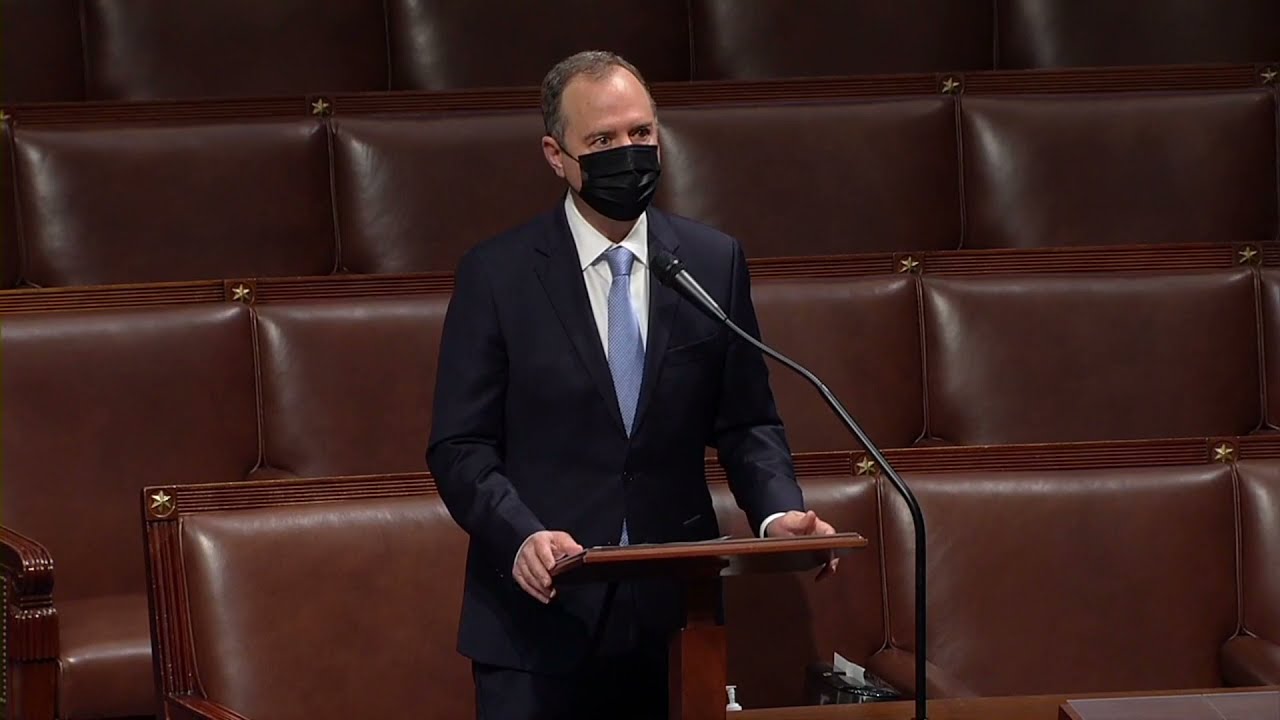 14:09 • 21.04.21
'Mr. President, It Is Now in Your Power to Right Decades of Denial' - US Congressman Adam Schiff Urges Joe Biden to Recognize Armenian Genocide
12:37 • 03.04.21
Armenians of Nagorno-Karabakh in Despair After Trauma of Military Defeat - France 24
17:33 • 11.03.21
Interview with Kakhaber Kiknavelidze, an Independent Member of Ameriabank Board of Directors
17:57 • 26.01.21
Only Terrorists Keep Hostages, Putting Forward Preconditions for Their Release - Edmon Marukyan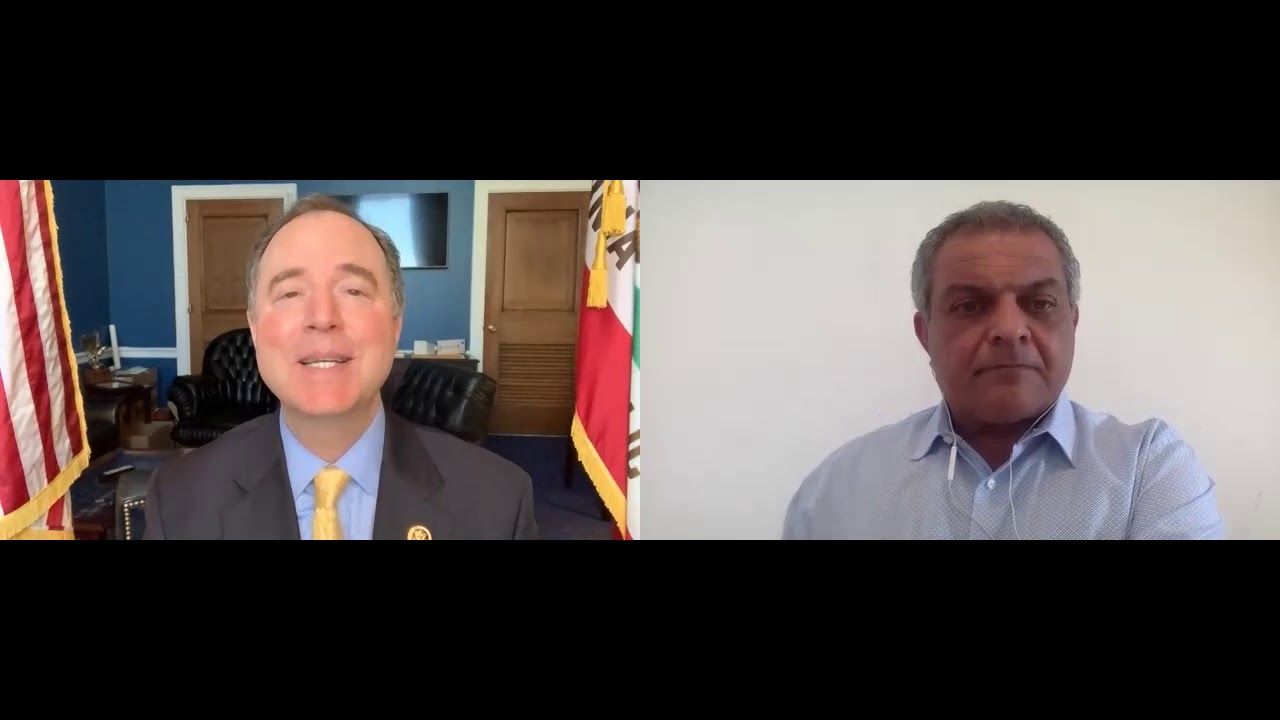 13:33 • 22.01.21
Rep Adam Schiff Says Congress Should Recognize Artsakh
09:42 • 29.12.20
UN's Guterres Issues Global Appeal to Make 2021 'Year of Healing'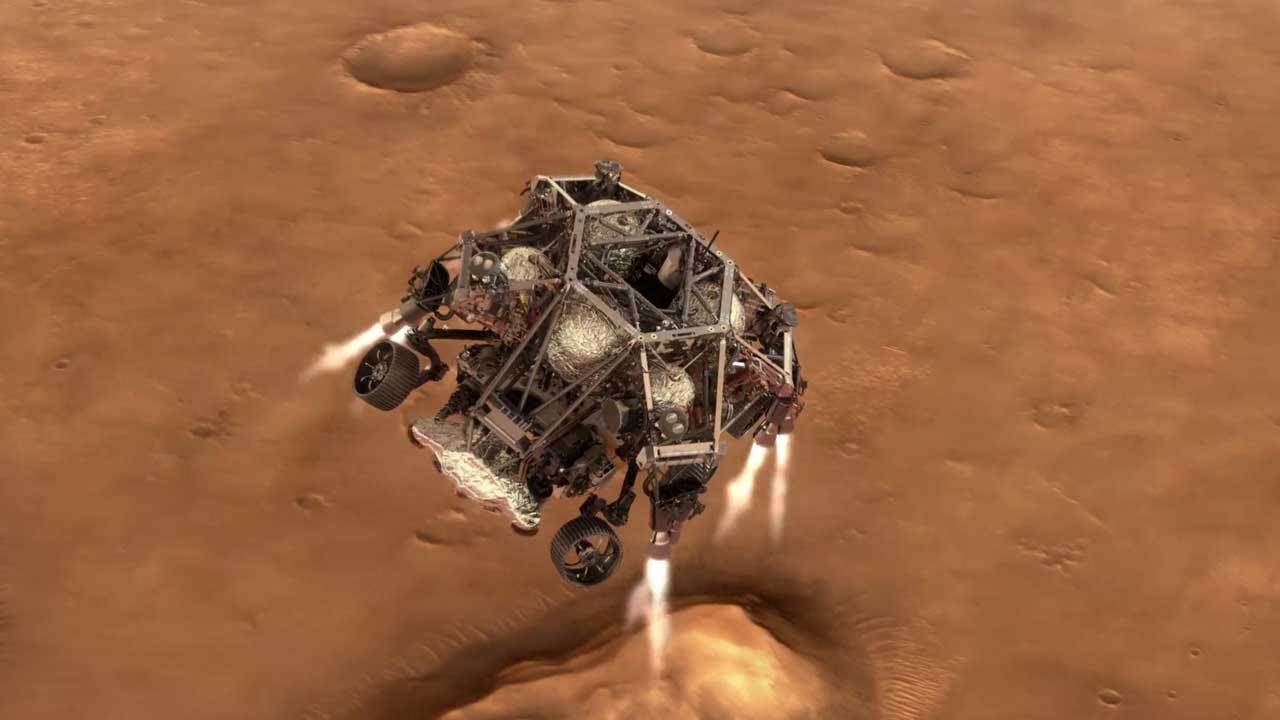 18:41 • 24.12.20
NASA's Mars 2020 Perseverance Rover Landing Animations
13:33 • 31.10.20
Azerbaijan Uses Prohibited Phosphorus Chemical Munitions - Defense Army Video
16:37 • 30.10.20
Artsakh Defense Army Units Neutralizing Azerbaijani Arms Supplies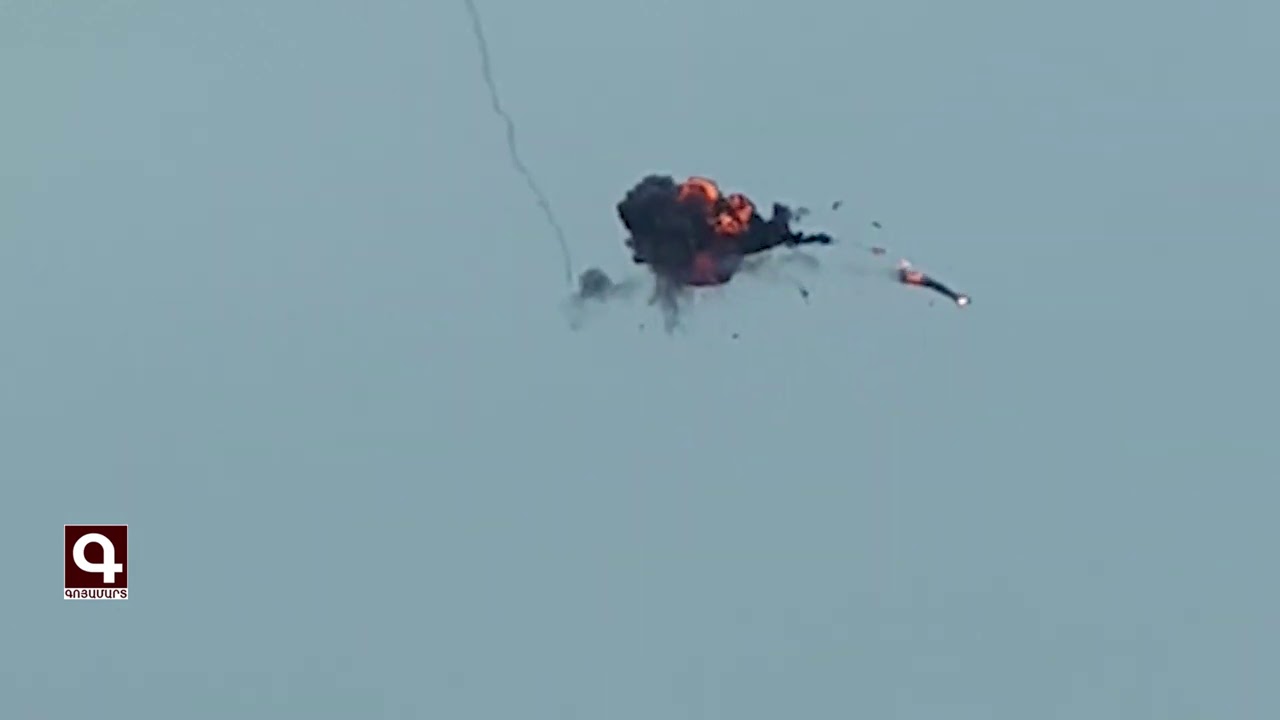 11:25 • 28.10.20
Artsakh Defense Army Units Neutralizing Azerbaijani Drone
13:45 • 24.10.20
Nagorno-Karabakh's Status Has Been At the Heart of Our Approach - Zohrab Mnatsakanyan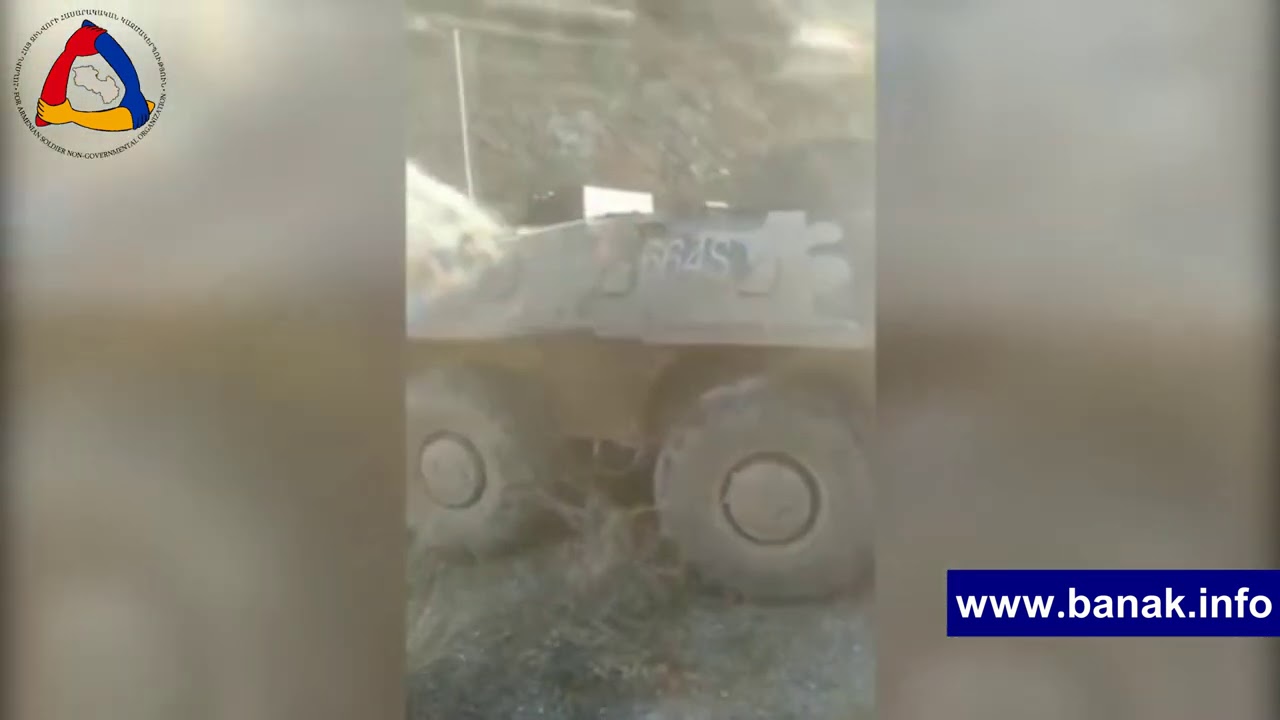 11:51 • 24.10.20
Artsakh Defense Army Releases Video Featuring Damaged Azerbaijani Military Equipment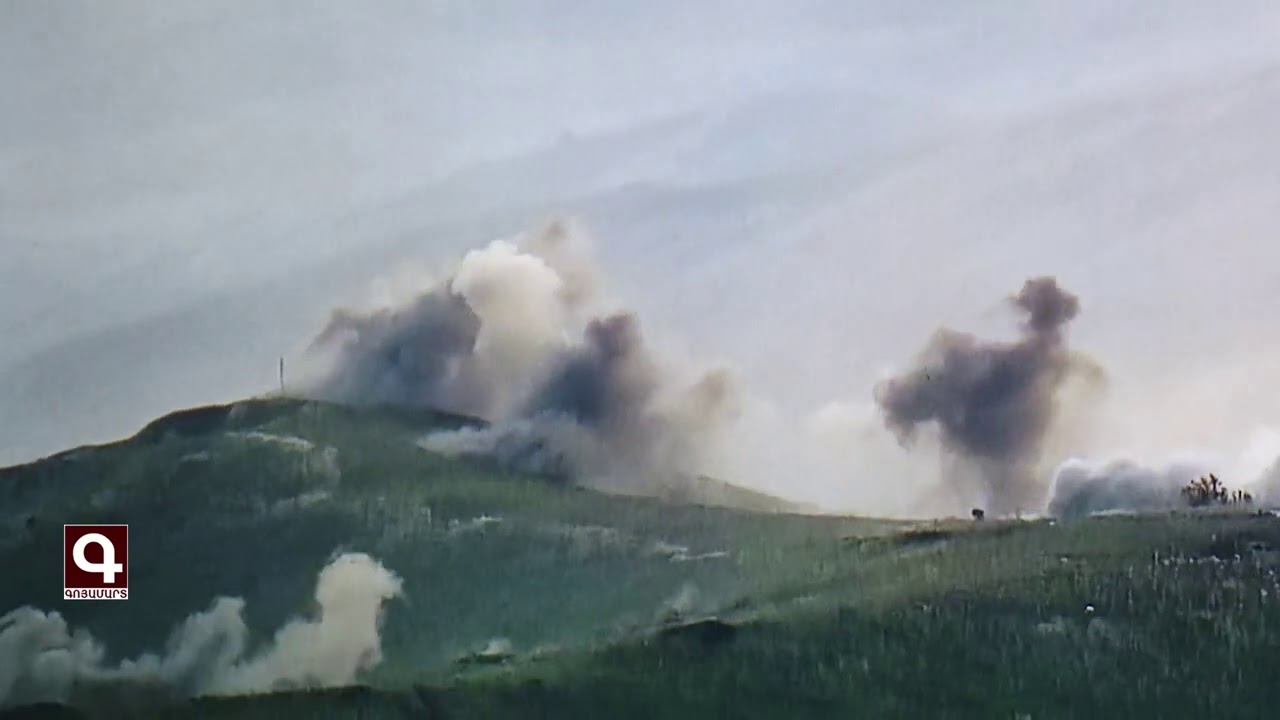 11:40 • 24.10.20
Artsakh Defense Army Units Inflicting Manpower Losses on Azerbaijan
10:39 • 24.10.20
Gas Pipeline Damaged in Azerbaijani Fire Targeting Nagorno-Karabakh's Capital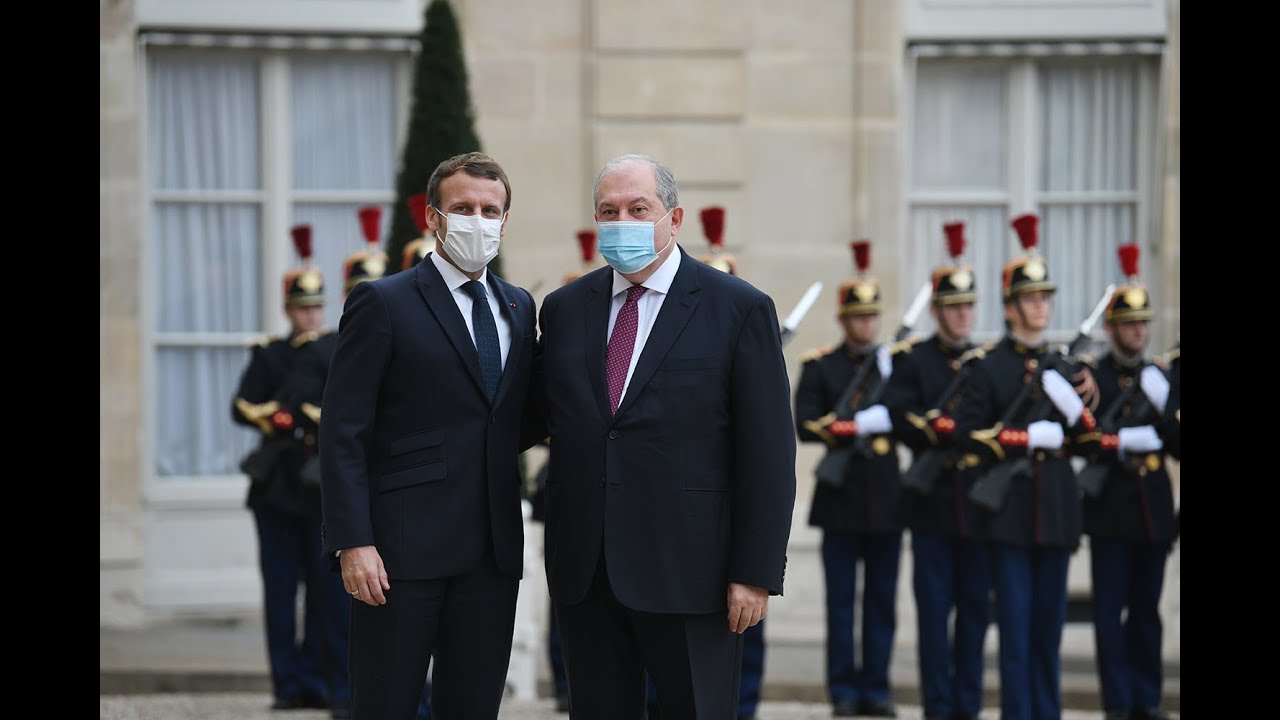 12:41 • 23.10.20
President Armen Sarkissian Meets Emmanuel Macron at Élysée Palace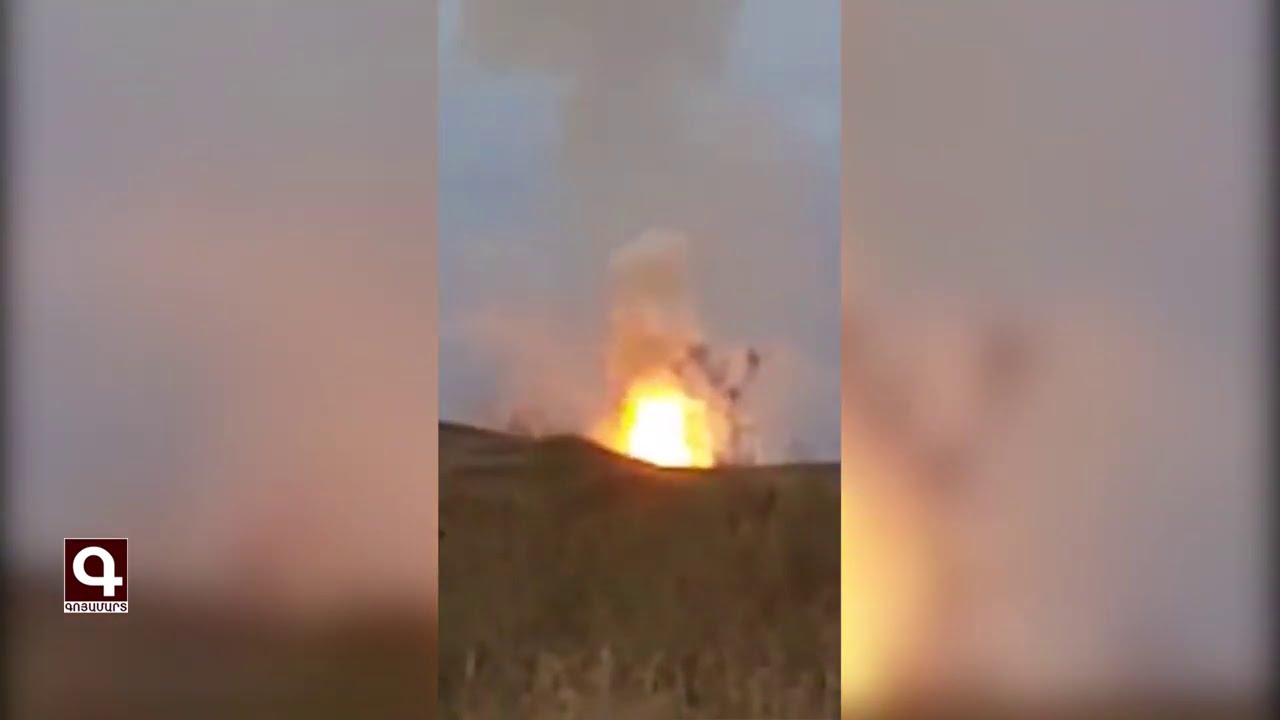 12:16 • 23.10.20
Artsakh Defense Army Neutralizes Azerbaijani Military Hardware
12:02 • 22.10.20
Artsakh Defense Army Units Neutralizing Azerbaijani Military Infrastructures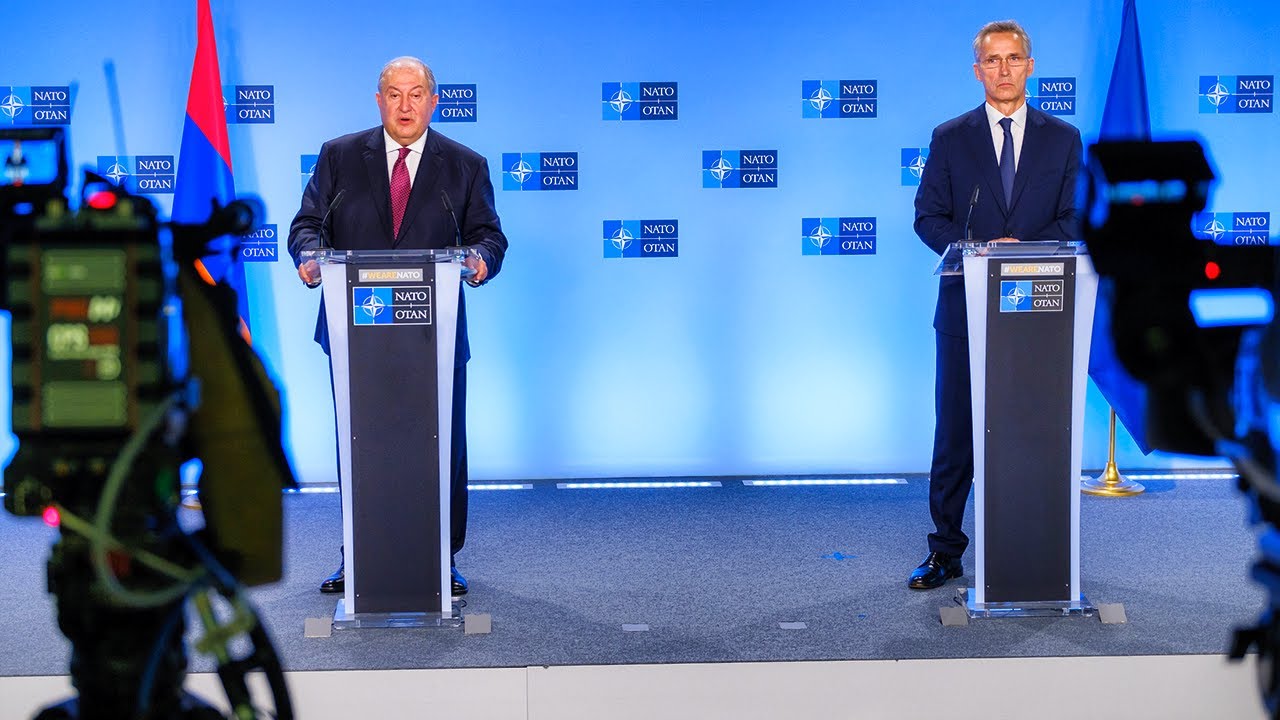 10:35 • 22.10.20
President Armen Sarkissian Meets with NATO Secretary-General in Brussels
10:51 • 17.10.20
Buildings and Homes Lying in Ruins in Nagorno-Karabakh's Capital After Azerbaijani Shelling
15:09 • 15.10.20
Artsakh Defense Army's Precision Fire Gives Deadly Blow to Enemy
13:13 • 13.10.20
Artsakh Defense Army Units Destroying Azerbaijani Tank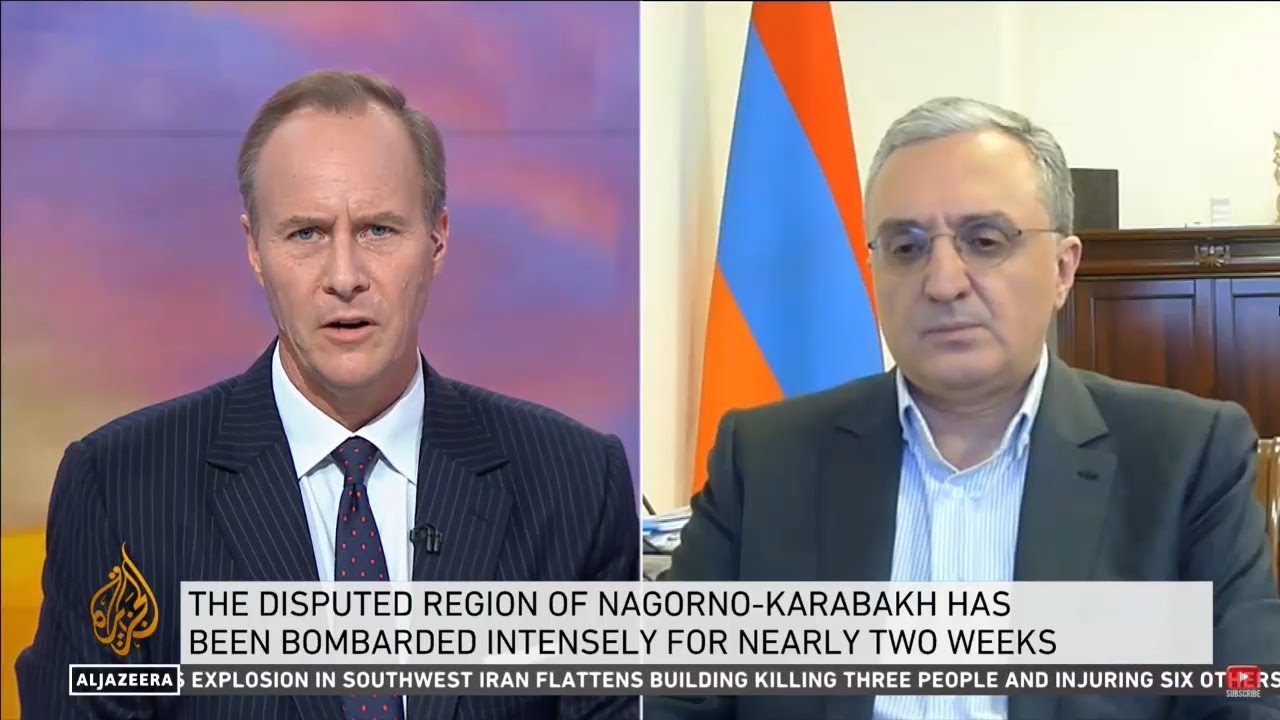 12:56 • 12.10.20
Zohrab Mnatsakanyan: Ceasefire Does not Mandate Azerbaijan to Kill Civilians and Hit Civilian Settlements
12:23 • 12.10.20
Armenians Protest Outside Turkrish Embassy in Los Angeles
17:23 • 09.10.20
Losses in Azerbaijan's Military Featured in Defense Army Footage
15:53 • 09.10.20
Artsakh Defense Army Neutralizing Adversary's Transport Column
14:11 • 09.10.20
Turkey openly backs Azerbaijan 'far more aggressively than in the past' - ABC News on Syrian mercenaries fighting in Karabakh
15:52 • 08.10.20
Iconic Armenian Church Hit in Azerbaijani Attacks in Nagorno-Karabakh City (photos)
10:57 • 08.10.20
Artsakh Defense Army Continues High-Precision Strikes
14:24 • 07.10.20
War Situation in Karabakh on European Parliament's Agenda
19:31 • 05.10.20
Call for Urgent Action: Armenian Journalist Brings Intn'l Colleagues' Attention to Situation iin Artsakh After Azerbaijani Attacks
16:17 • 04.10.20
Turkey's Support to Syrian Mercenaries Fighting Against Artsakh: Facts About Azerbaijani Aggression
12:39 • 04.10.20
Nagorno-Karabakh's Capital Under Azerbaijani Strikes
13:49 • 03.10.20
Armenian Armed Forces Neutralize Azerbaijani Defense Positions
10:12 • 29.09.20
ArmenianTroops Destroy Azerbaijani Armored Fighting Vehicle on Frontline
23:42 • 28.09.20
There is a solid evidence that Azerbaijan has launched a thoroughly planned attack on the NKR
18:45 • 28.09.20
EU calls for Immediate End to Hostilities over Nagorno-Karabakh
18:30 • 28.09.20
Azerbaijan loses 10 units of military equipment after launching tank attack on Karabakh frontline