New war over Karabakh 'inevitable' amid Azerbaijan's active preparations – expert
16:13 • 09.02.21
A renewed war over Nagorno-Karabakh (Artsakh) is inevitable as long as Azerbaijan is increasing its budget, conducting military drills and preparing new cooperation documents, an expert in Azerbaijani studies said today, warning of the neighboring country's aspirations.
According to Angela Elibegova, the active preparations are a clear sign that the Azerbaijani authorities will not be satisfied with the gains of the recent war against the Armenians.
"Wide circles of our society are not putting up with the reality; they are preparing for the next war, realizing that Azerbaijan will never limit itself to that. We have to state that if Azerbaijan is increasing its military budget and conducting drills – while experts make outspoken remarks, explaining that new military documents are being prepared – the war is inevitable. They will not be satisfied with this," she told a news conference.
Admitting that Azerbaijan is now experiencing a "post-war euphoria", the expert said she also clearly sees that Aliyev fearing revenge and a government transition process in Armenia. "This post-war euphoria is still expected to last long in Azerbaijan, as they had been heading towards that victory for 26 years, bringing up generations.
"Even though not in a full-fledged manner, they did receive what they desired; yet they do not find that they gained a full control over Artsakh. Aliyev is afraid of revenge and is hopeful that the current [Armenian] authorities will remain in power long," she added.
Elibegova also addressed the process of resettling refugees in occupied Armenian regions. "Those who refuse to return in the status of refugees will be stripped of all the privileges in Azerbaijan. Some will opt for migration. Realizing the second problem fairly well, they [the Azerbaijani authorities] also promise to permit anyone who wishes to settle on those territories to easily do that. That will drag on for years; hence the important thing for us to make haste to prevent Syrian mercenaries' settlement there. While it will relieve Aliyev of trouble, we will be forced to live side by side with the mercenaries from Syria," the expert commented.
Addressing the return of captives, the expert noted that Azerbaijan closed the chapter on the issue after repatriating its saboteurs.
"They first staged a kind of PR campaign, alleging that they were organizing a swap, but all they needed were actually the two saboteurs," she said, agreeing at the same time that Azerbaijan has real chances to more easily handle the issue by virtue of having fewer captives.
"We actually have information from Russia that Azerbaijanis find themselves on territories under Armenian control, with Armenia directly – and unconditionally - handing them over to Azerbaijan, etc.," she said.
The expert also referred to the Azerbaijani leader's repeatedly voiced theses aiming to calm down the domestic audience.
Agreeing that the struggle has not finished yet, she also stressed the importance of putting forward more thesis to demonstrate Armenia's commitment and determination to fight on.
"With our theses, we now have to make clear that this isn't absolutely the end, as our society is not coming to terms with this situation. Azerbaijan will resort to every possible method – whether propaganda or manipulation – to keep the Armenian authorities in power long. They are afraid of new authorities or a new renaissance. And they will do all their best to make Armenians weak, suppressed and disillusioned, allowing this government to eventually leave us despaired," she added.
Videos
15:20 • 24.05.21
Interview with Francis Malige, EBRD Managing Director
11:39 • 24.04.21
Armenians Commemorating 106th Anniversary of Genocide
09:40 • 23.04.21
Biden Under Pressure to Recognize Armenian Genocide - KTLA 5 News
15:34 • 22.04.21
Governance and Oversight Capacities Account for Our Bank's Robust Management System - Philip Lynch, Independent Board Member at Ameriabank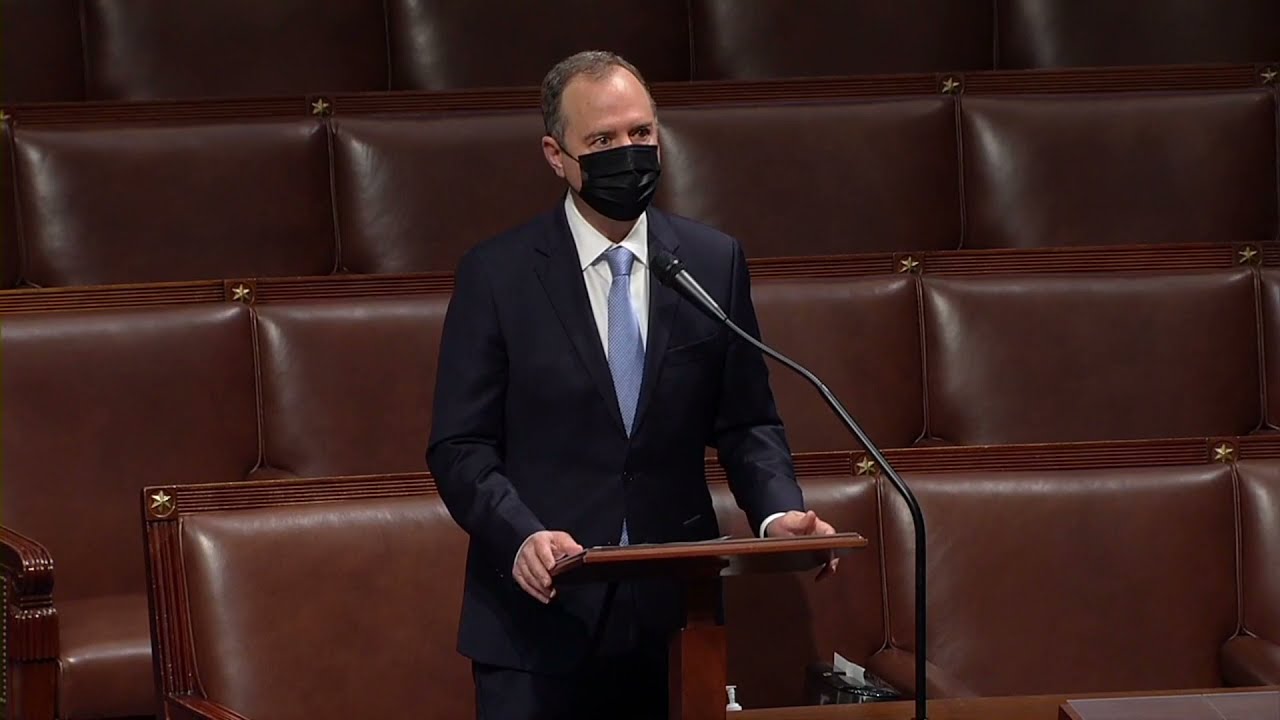 14:09 • 21.04.21
'Mr. President, It Is Now in Your Power to Right Decades of Denial' - US Congressman Adam Schiff Urges Joe Biden to Recognize Armenian Genocide
12:37 • 03.04.21
Armenians of Nagorno-Karabakh in Despair After Trauma of Military Defeat - France 24
17:33 • 11.03.21
Interview with Kakhaber Kiknavelidze, an Independent Member of Ameriabank Board of Directors
17:57 • 26.01.21
Only Terrorists Keep Hostages, Putting Forward Preconditions for Their Release - Edmon Marukyan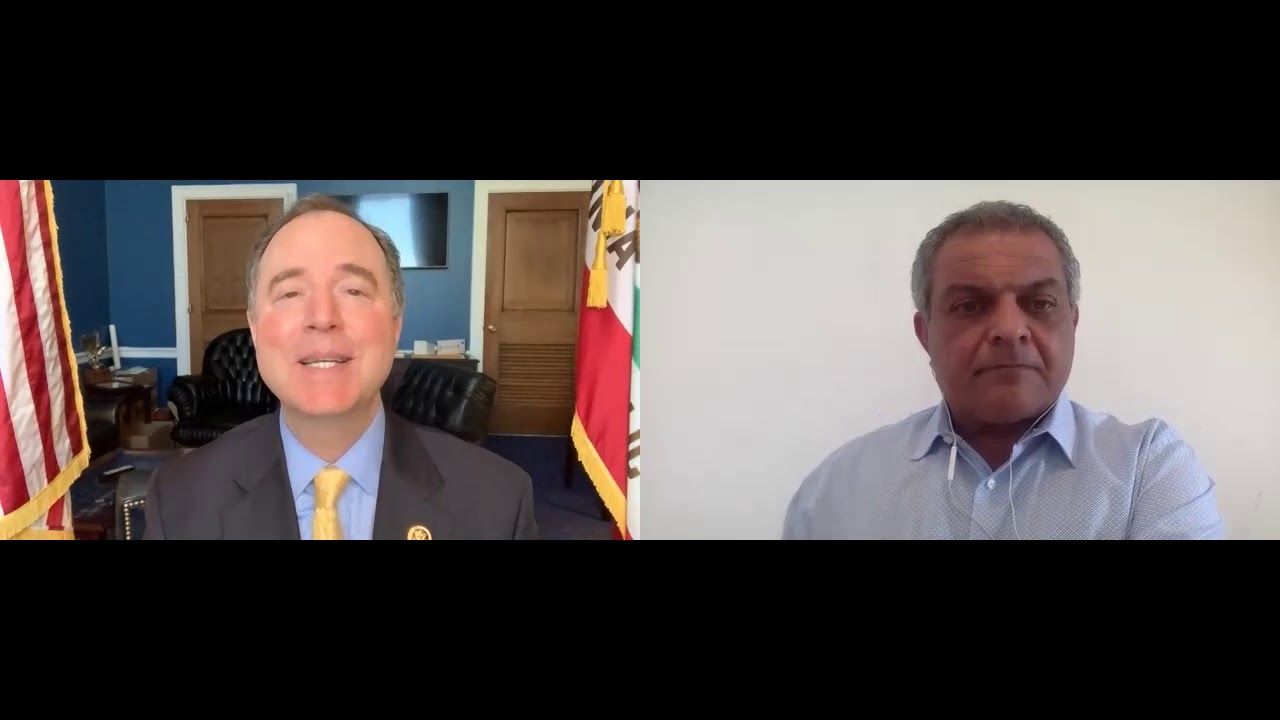 13:33 • 22.01.21
Rep Adam Schiff Says Congress Should Recognize Artsakh
09:42 • 29.12.20
UN's Guterres Issues Global Appeal to Make 2021 'Year of Healing'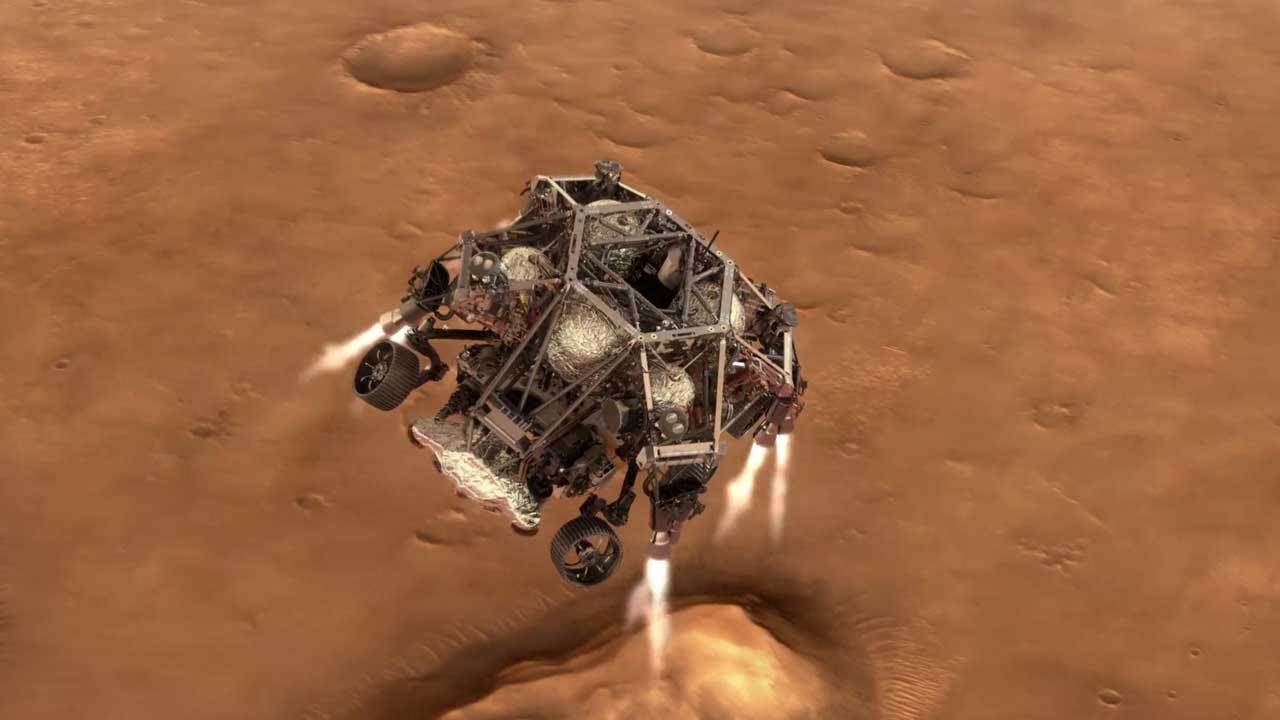 18:41 • 24.12.20
NASA's Mars 2020 Perseverance Rover Landing Animations
13:33 • 31.10.20
Azerbaijan Uses Prohibited Phosphorus Chemical Munitions - Defense Army Video
16:37 • 30.10.20
Artsakh Defense Army Units Neutralizing Azerbaijani Arms Supplies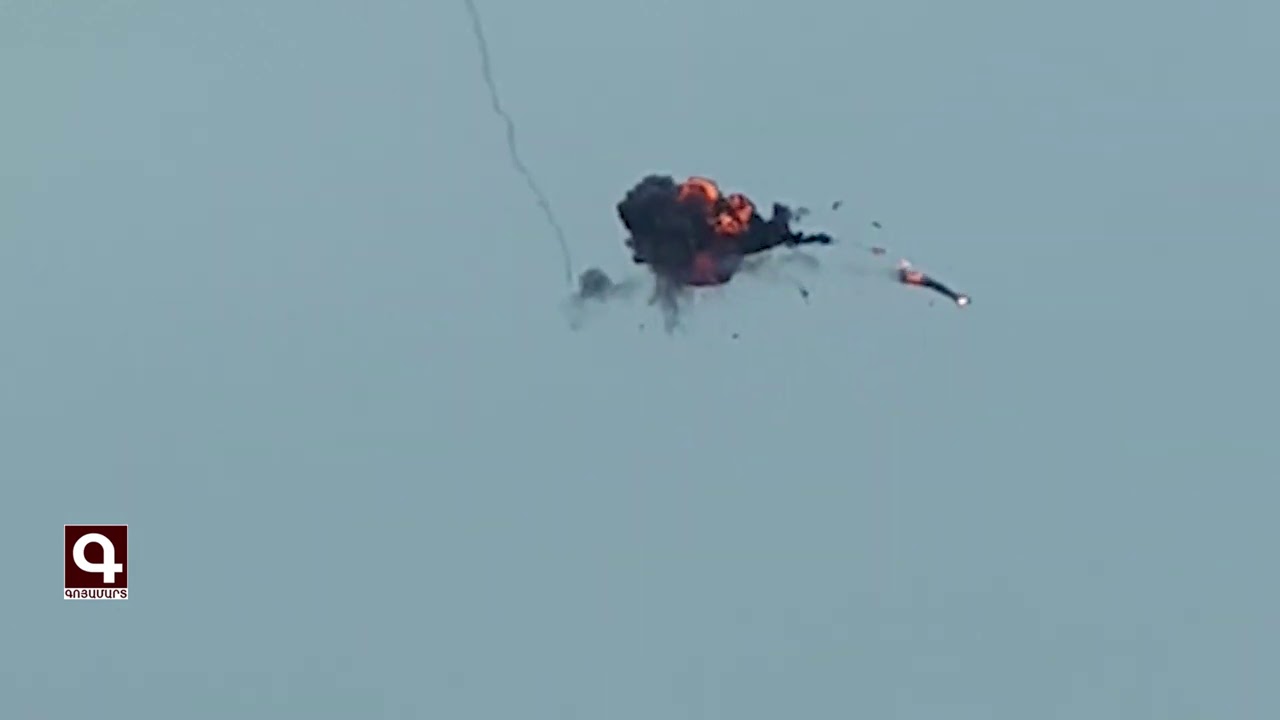 11:25 • 28.10.20
Artsakh Defense Army Units Neutralizing Azerbaijani Drone
13:45 • 24.10.20
Nagorno-Karabakh's Status Has Been At the Heart of Our Approach - Zohrab Mnatsakanyan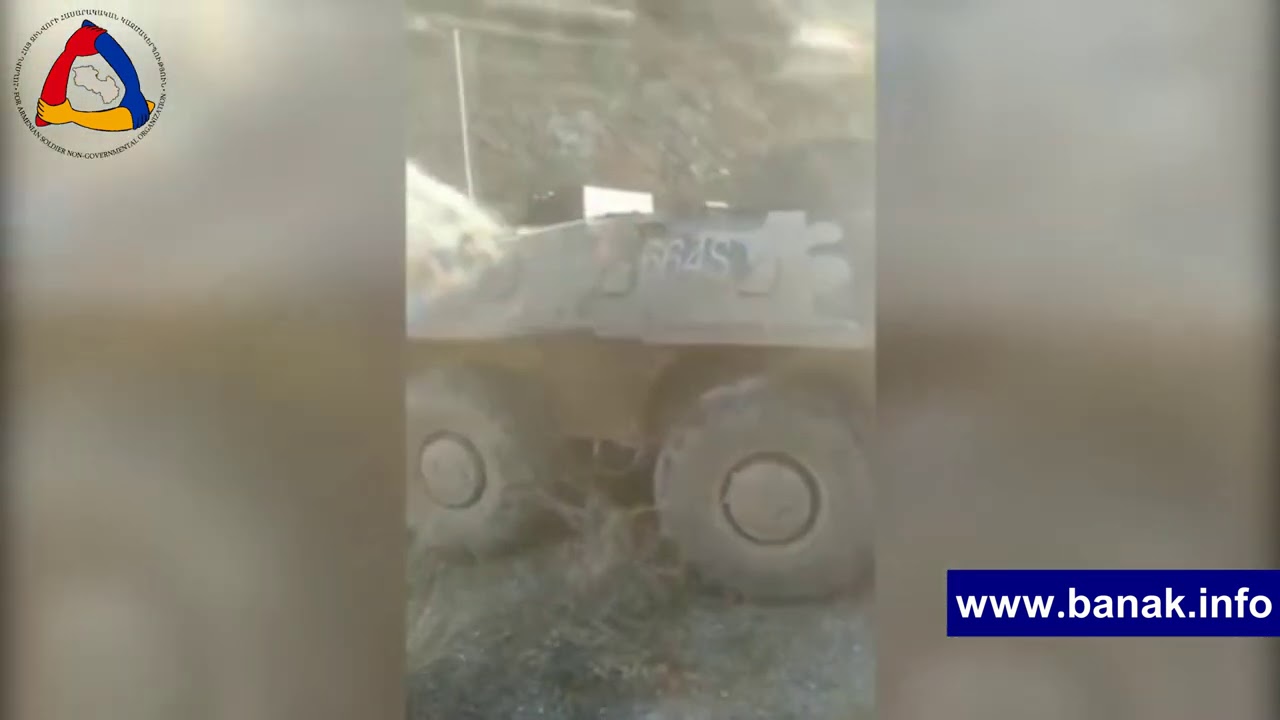 11:51 • 24.10.20
Artsakh Defense Army Releases Video Featuring Damaged Azerbaijani Military Equipment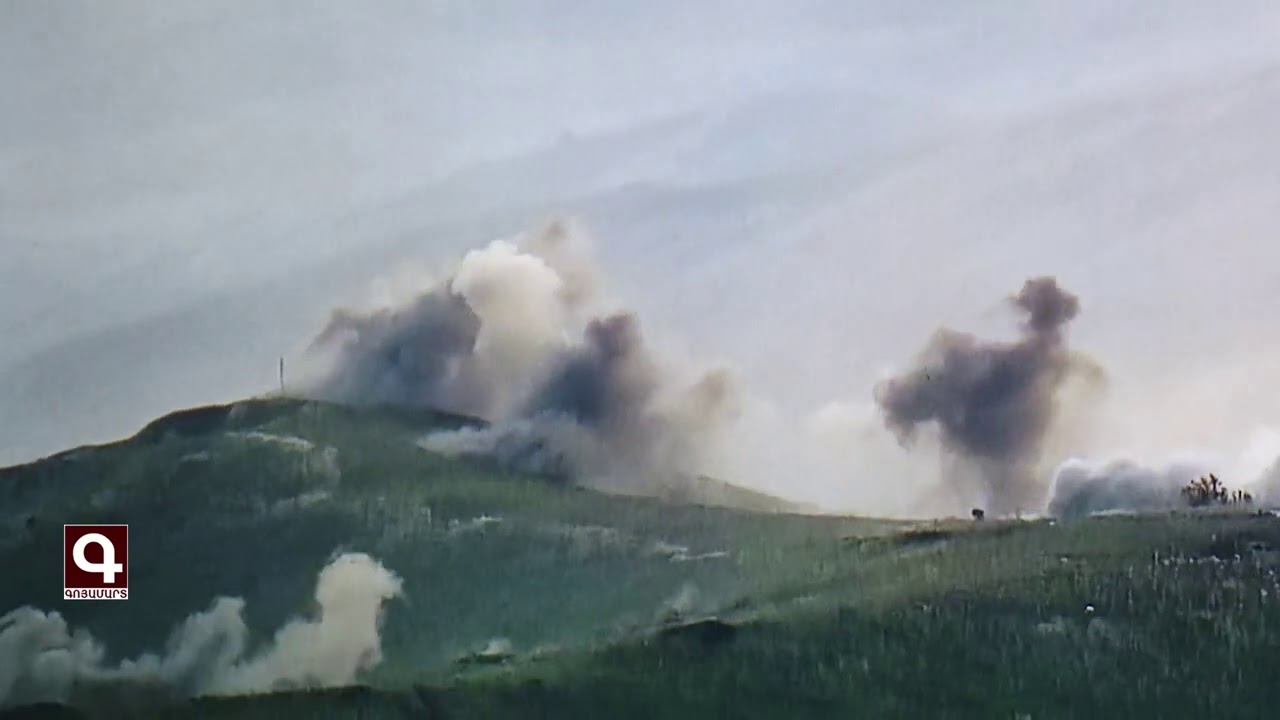 11:40 • 24.10.20
Artsakh Defense Army Units Inflicting Manpower Losses on Azerbaijan
10:39 • 24.10.20
Gas Pipeline Damaged in Azerbaijani Fire Targeting Nagorno-Karabakh's Capital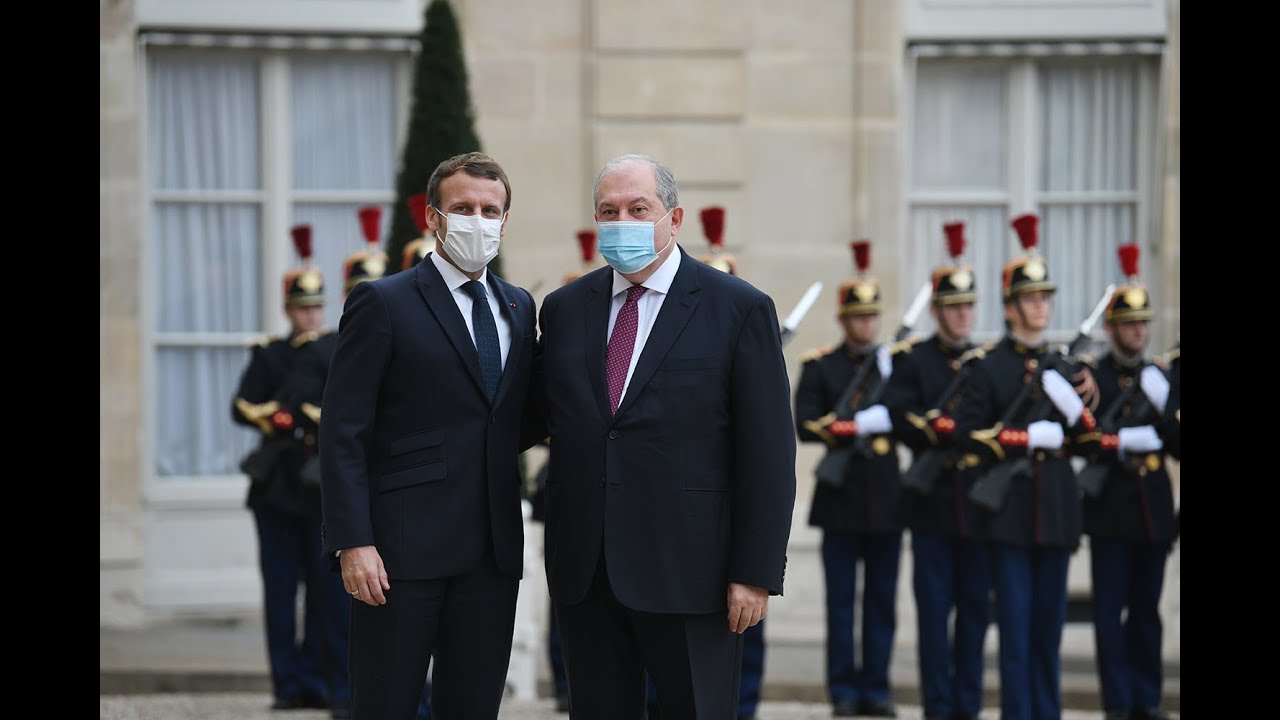 12:41 • 23.10.20
President Armen Sarkissian Meets Emmanuel Macron at Élysée Palace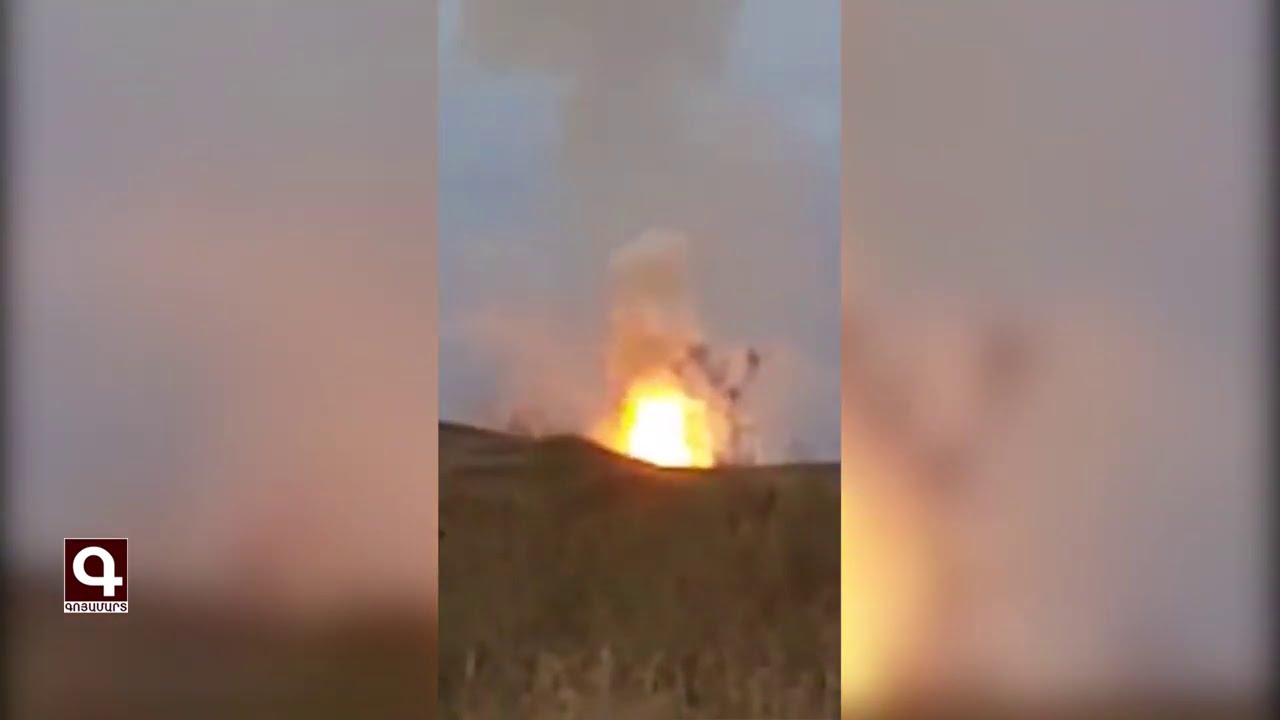 12:16 • 23.10.20
Artsakh Defense Army Neutralizes Azerbaijani Military Hardware
12:02 • 22.10.20
Artsakh Defense Army Units Neutralizing Azerbaijani Military Infrastructures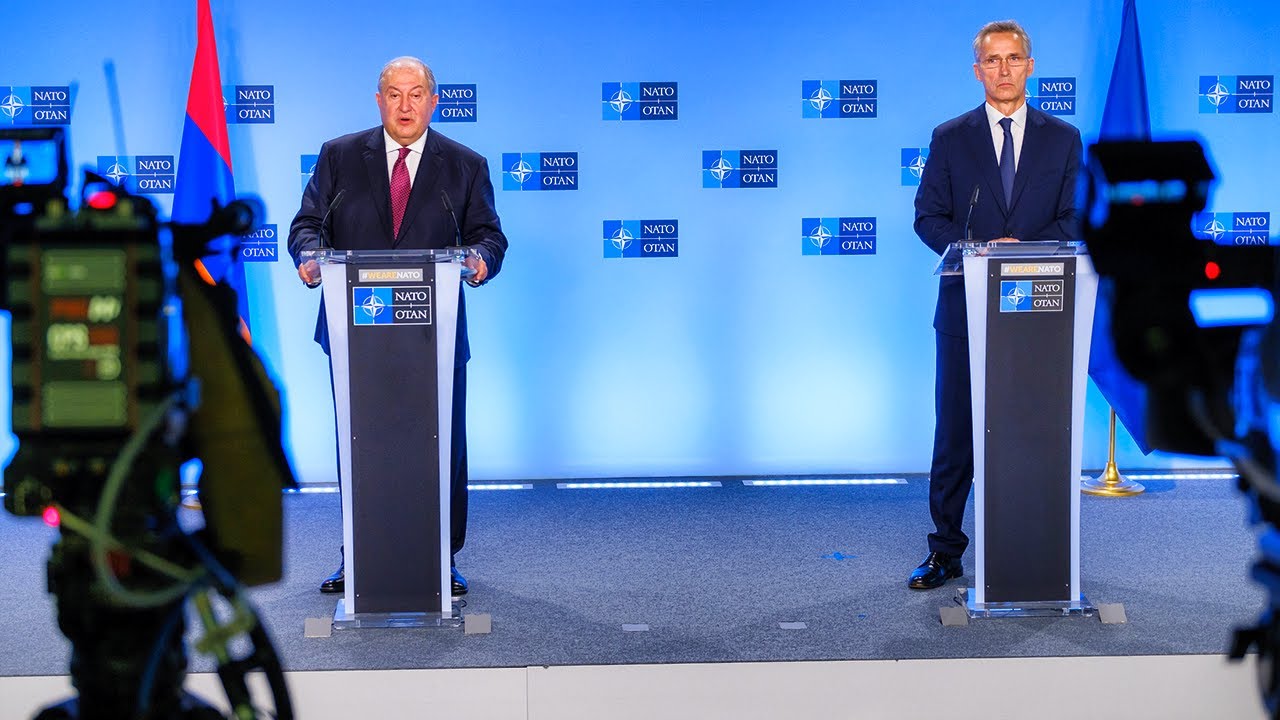 10:35 • 22.10.20
President Armen Sarkissian Meets with NATO Secretary-General in Brussels
10:51 • 17.10.20
Buildings and Homes Lying in Ruins in Nagorno-Karabakh's Capital After Azerbaijani Shelling
15:09 • 15.10.20
Artsakh Defense Army's Precision Fire Gives Deadly Blow to Enemy
13:13 • 13.10.20
Artsakh Defense Army Units Destroying Azerbaijani Tank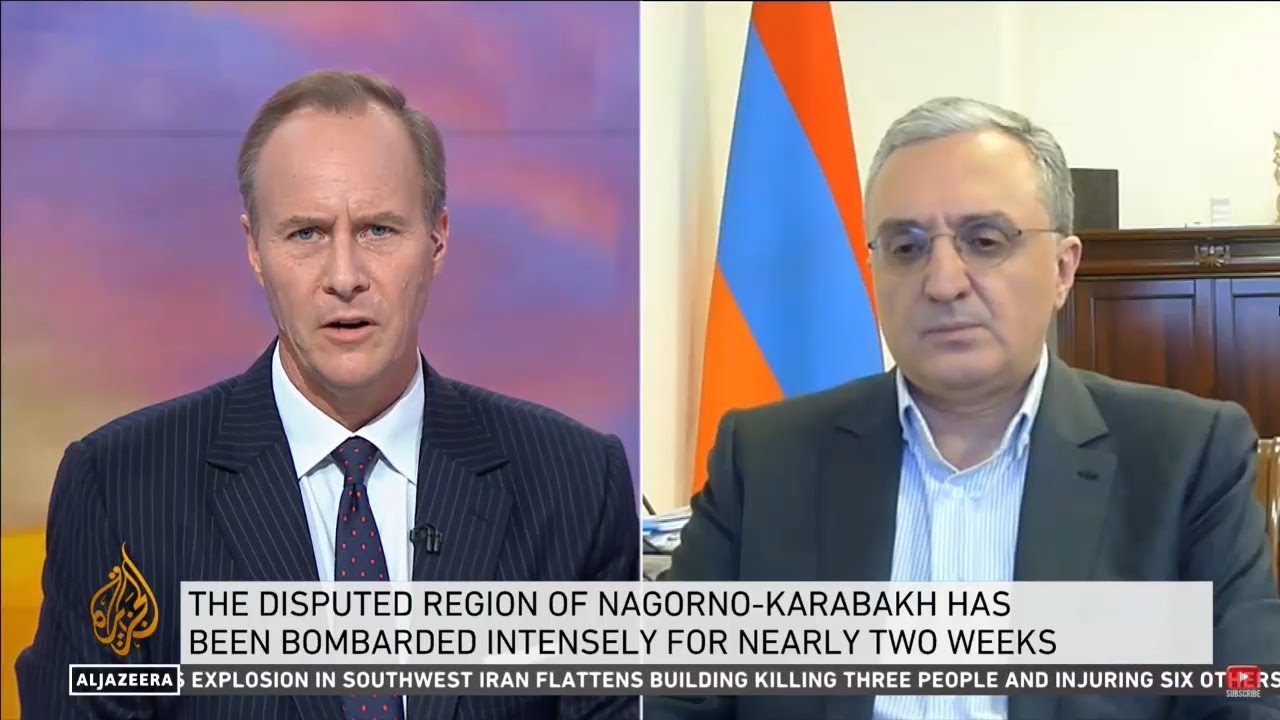 12:56 • 12.10.20
Zohrab Mnatsakanyan: Ceasefire Does not Mandate Azerbaijan to Kill Civilians and Hit Civilian Settlements
12:23 • 12.10.20
Armenians Protest Outside Turkrish Embassy in Los Angeles
17:23 • 09.10.20
Losses in Azerbaijan's Military Featured in Defense Army Footage
15:53 • 09.10.20
Artsakh Defense Army Neutralizing Adversary's Transport Column
14:11 • 09.10.20
Turkey openly backs Azerbaijan 'far more aggressively than in the past' - ABC News on Syrian mercenaries fighting in Karabakh
15:52 • 08.10.20
Iconic Armenian Church Hit in Azerbaijani Attacks in Nagorno-Karabakh City (photos)
10:57 • 08.10.20
Artsakh Defense Army Continues High-Precision Strikes
14:24 • 07.10.20
War Situation in Karabakh on European Parliament's Agenda
19:31 • 05.10.20
Call for Urgent Action: Armenian Journalist Brings Intn'l Colleagues' Attention to Situation iin Artsakh After Azerbaijani Attacks
16:17 • 04.10.20
Turkey's Support to Syrian Mercenaries Fighting Against Artsakh: Facts About Azerbaijani Aggression
12:39 • 04.10.20
Nagorno-Karabakh's Capital Under Azerbaijani Strikes
13:49 • 03.10.20
Armenian Armed Forces Neutralize Azerbaijani Defense Positions
10:12 • 29.09.20
ArmenianTroops Destroy Azerbaijani Armored Fighting Vehicle on Frontline
23:42 • 28.09.20
There is a solid evidence that Azerbaijan has launched a thoroughly planned attack on the NKR
18:45 • 28.09.20
EU calls for Immediate End to Hostilities over Nagorno-Karabakh