Larry King's widow says she will go to court to fight for a share of $2m estate the TV host divided between his children
11:42 • 16.02.21
Larry King's widow has claimed she was blindsided to learn that the legendary journalist left a handwritten amendment in his will that completely wrote her out of any inheritance.
King reportedly added the note on October 17, 2019, advising for an even-split of his $2million estate to his five children in the event of his death.
It would have been written two months after he filed for divorce from his seventh wife, Shawn, who has said that she will now go to court to fight for her share as she claims that King could have been pressured into the change.
The 61-year-old claims that she and King had a "very watertight family estate plan" they put it together 'as a couple' in 2015, the Daily Mail reports.
'It still exists, and it is the legitimate will. Period,' she told Page Six.
'And I fully believe it will hold up, and my attorneys are going to be filing a response, probably by the end of the day.'
The issue of King's inheritance was already problematic before Shawn threatened legal action.
King had said in the amendment he wished for the money to be split evenly between his five children: Andy, Chaia, Larry Jr., Cannon, and Chance.
However, Andy and Chaia both died within a month of each other in 2020.
It was made even more complex because the host's split from Shawn was not yet complete at the time of his death last month.
The pair - who had been married for 22 years, the longest of any of King's eight marriages - filed for divorce in August 2019 but it had not yet been settled in court.
Shawn claimed to Page Six that she had become close with her former husband once more, despite a rumored estrangement when they first filed for divorce, and they spoke to each other every day.
'Based on the timeline, it just doesn't make sense,' she said of their alleged estrangement and reconciliation.
'It beats me!' she also responded when asked about why he may have amended his will.
She added that Chance, 21, and Cannon, 20 – her sons with King – were also 'shocked' to learn that she had been written out of the inheritance.
'They are not happy about this,' Shawn claimed, simply responding 'yes' and not elaborating further when questioned about whether King was influenced into attaching the amendment.
If Shawn is successful in winning a share of the money, it would likely only net her $300,000, as the $2million could be divided between her, King's three surviving children, and the descendants of Andy and Chaia.
'It's the principle,' she claimed of her legal challenge.
King died of sepsis on January 23 at the age of 87 in Los Angeles after battling COVID-19.
Shawn previously said that he was 'ready to go' as he fought off an infection in the hospital after beating the coronavirus.
King is believed to have caught coronavirus from a health care worker visiting his home, a source told NBC.
One of his sons, who has not been named, had also tested positive, they said.
King's advanced age and poor health placed him at elevated risk. He had suffered numerous health issues in the past, including a heart attack, prostate and lung cancer, a stroke, and type two diabetes.
On Saturday, his cause of death was confirmed as sepsis, likely triggered by a bacterial infection.
His death was not directly related to his hospitalization for COVID-19 in December, according to his death certificate obtained by People.
Shawn has said that King's last words to her were over a video call from the hospital: 'I love you, take care of the boys.'
She told Entertainment Tonight: 'It was an infection, it was sepsis. Well, he was finally ready to go, I will tell you that.
'You know, he never wanted to go but his sweet little body was just, it had just been hit so many times with so many things and once we heard the word Covid, all of our hearts just sank.
'But he beat it, you know, he beat it, but it did take its toll and then the unrelated infection finally is what took him, but boy, he was not gonna go down easily.'
While heartbroken, Shawn said she grateful for how Larry's death put things into perspective, saying: 'Death is maybe the great equalizer, I think.
'You know, when you experience it with people who we really, really love, all the other noise and the nonsense that could be surrounding, it just goes away, and the family goes close together. And that's what happened. You know, it was beautiful.'
Chance and Cannon were reported to be at their dad's side when he passed.
Larry also has 59-year-old son Larry King, Jr. from his marriage to Annette Kaye.


Videos
17:57 • 26.01.21
Only Terrorists Keep Hostages, Putting Forward Preconditions for Their Release - Edmon Marukyan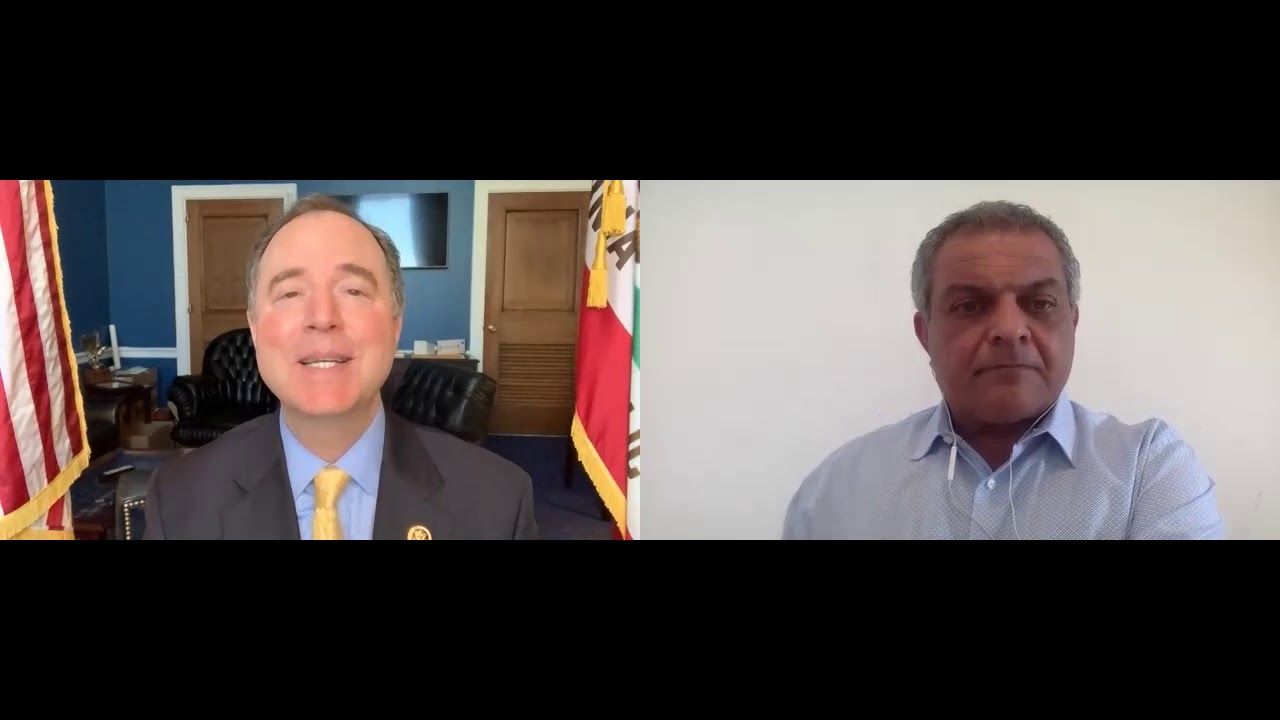 13:33 • 22.01.21
Rep Adam Schiff Says Congress Should Recognize Artsakh
09:42 • 29.12.20
UN's Guterres Issues Global Appeal to Make 2021 'Year of Healing'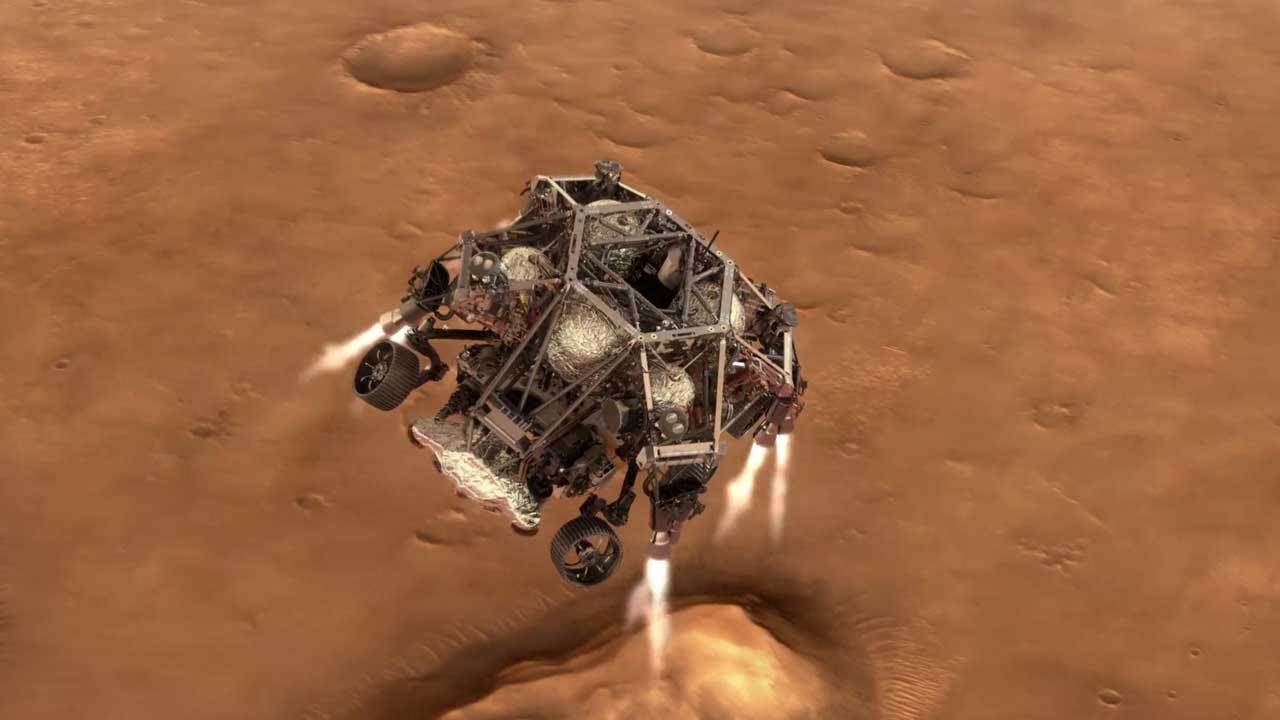 18:41 • 24.12.20
NASA's Mars 2020 Perseverance Rover Landing Animations
13:33 • 31.10.20
Azerbaijan Uses Prohibited Phosphorus Chemical Munitions - Defense Army Video
16:37 • 30.10.20
Artsakh Defense Army Units Neutralizing Azerbaijani Arms Supplies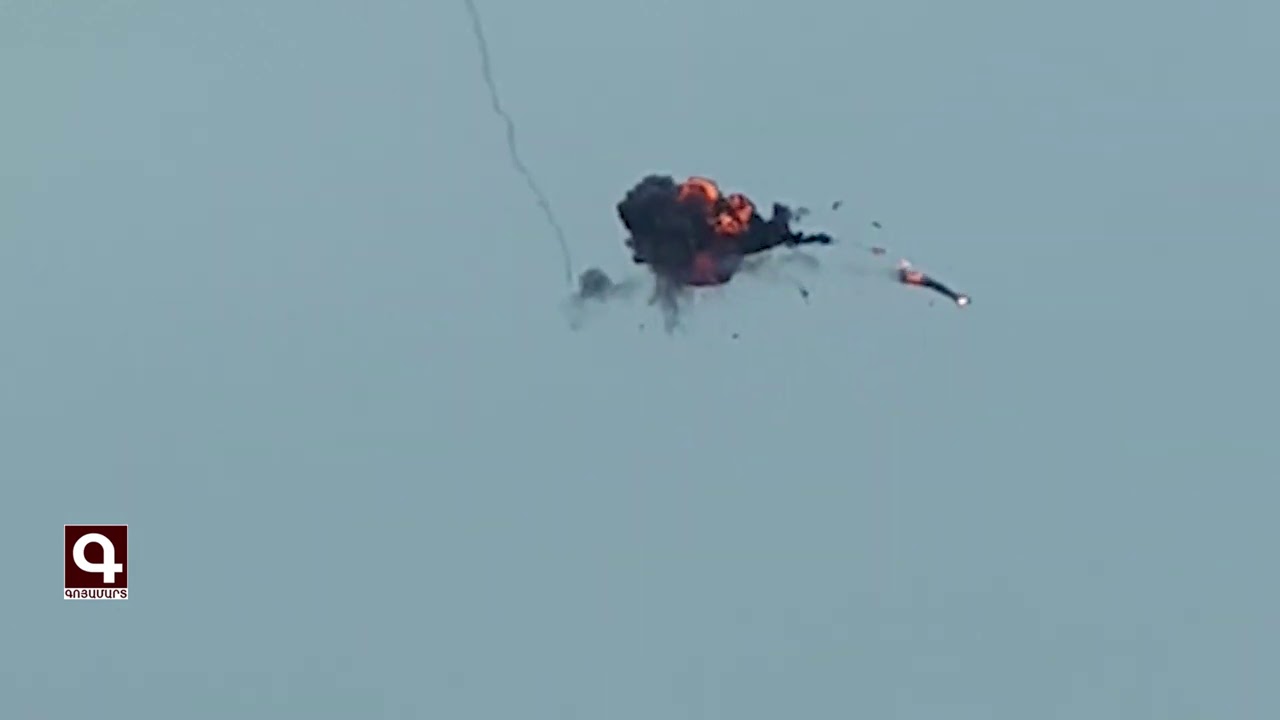 11:25 • 28.10.20
Artsakh Defense Army Units Neutralizing Azerbaijani Drone
13:45 • 24.10.20
Nagorno-Karabakh's Status Has Been At the Heart of Our Approach - Zohrab Mnatsakanyan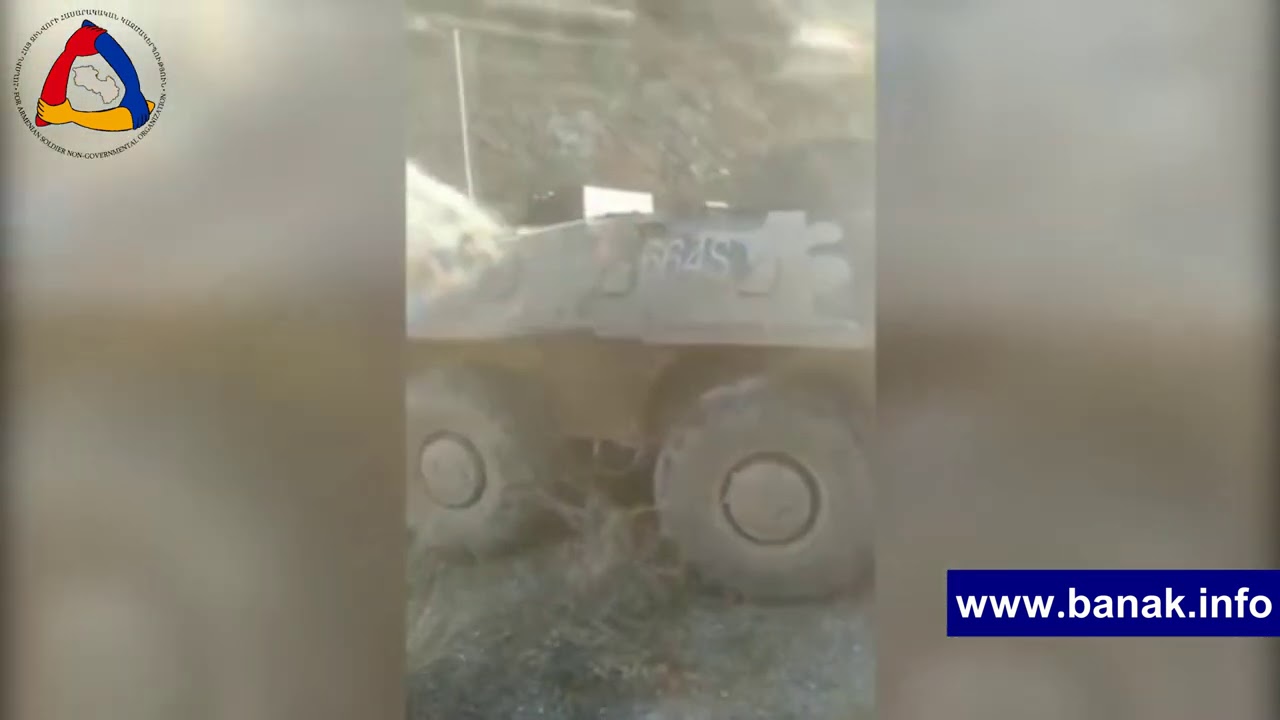 11:51 • 24.10.20
Artsakh Defense Army Releases Video Featuring Damaged Azerbaijani Military Equipment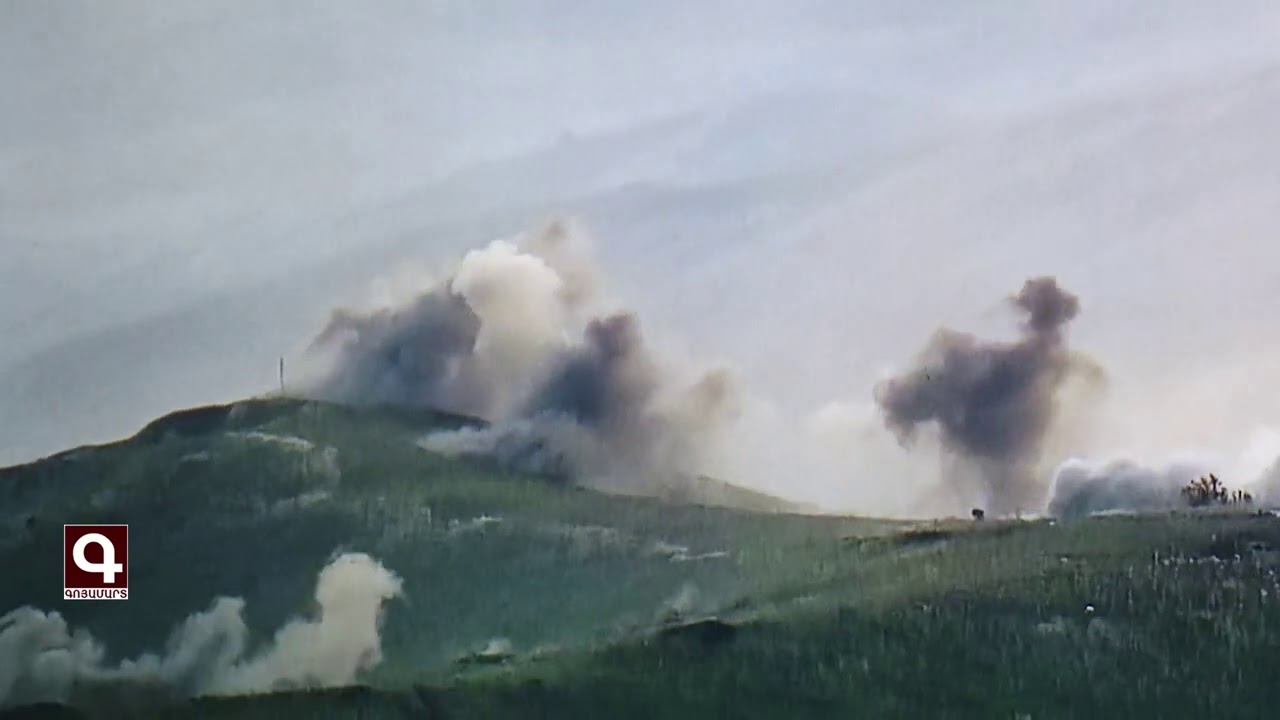 11:40 • 24.10.20
Artsakh Defense Army Units Inflicting Manpower Losses on Azerbaijan
10:39 • 24.10.20
Gas Pipeline Damaged in Azerbaijani Fire Targeting Nagorno-Karabakh's Capital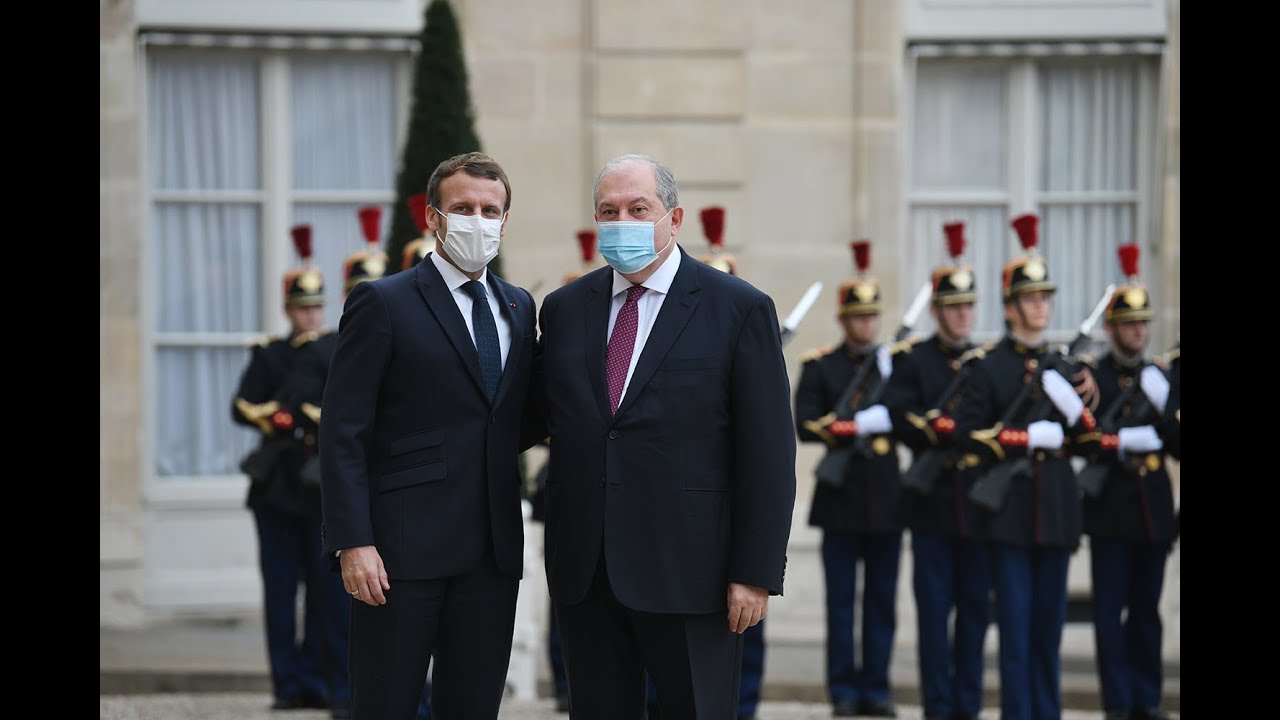 12:41 • 23.10.20
President Armen Sarkissian Meets Emmanuel Macron at Élysée Palace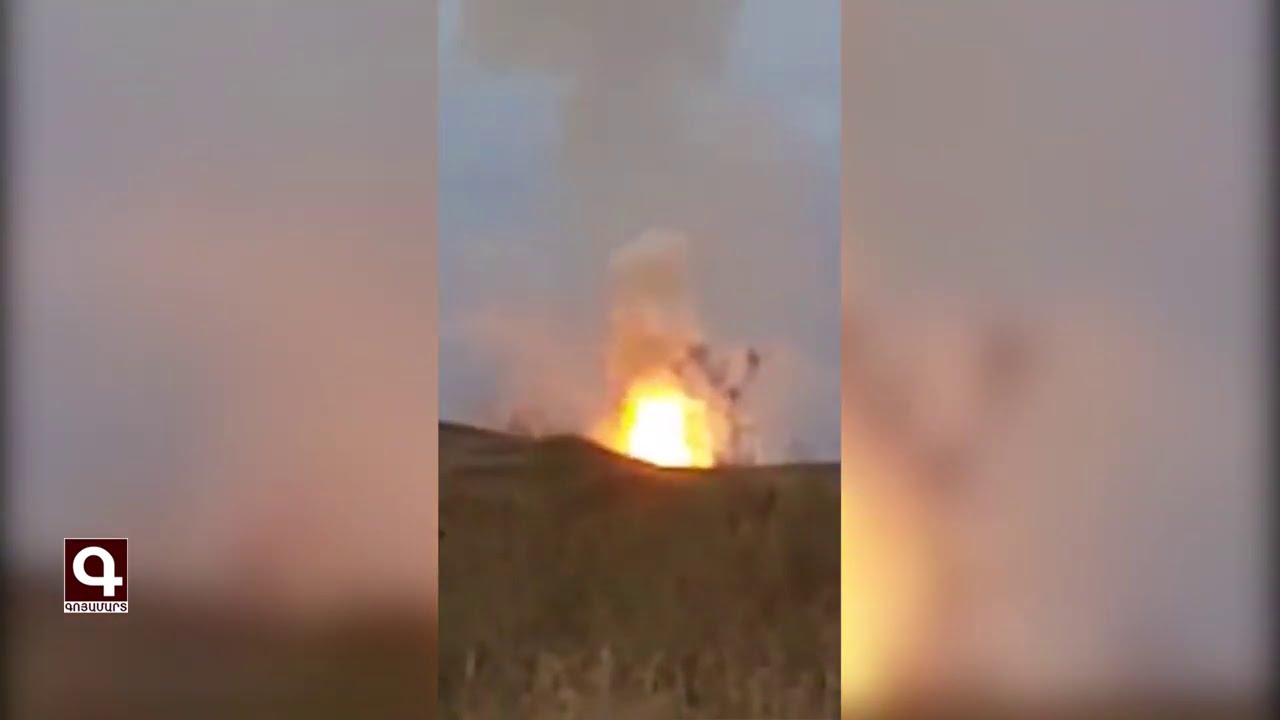 12:16 • 23.10.20
Artsakh Defense Army Neutralizes Azerbaijani Military Hardware
12:02 • 22.10.20
Artsakh Defense Army Units Neutralizing Azerbaijani Military Infrastructures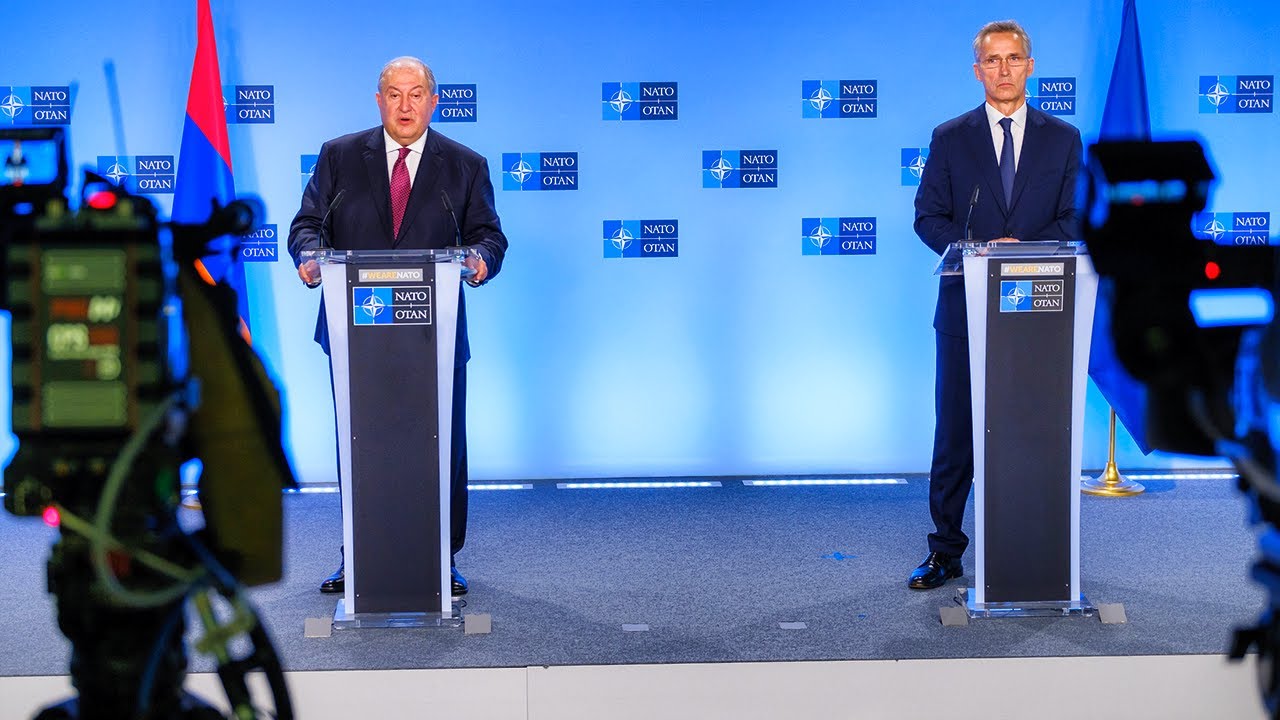 10:35 • 22.10.20
President Armen Sarkissian Meets with NATO Secretary-General in Brussels
10:51 • 17.10.20
Buildings and Homes Lying in Ruins in Nagorno-Karabakh's Capital After Azerbaijani Shelling
15:09 • 15.10.20
Artsakh Defense Army's Precision Fire Gives Deadly Blow to Enemy
13:13 • 13.10.20
Artsakh Defense Army Units Destroying Azerbaijani Tank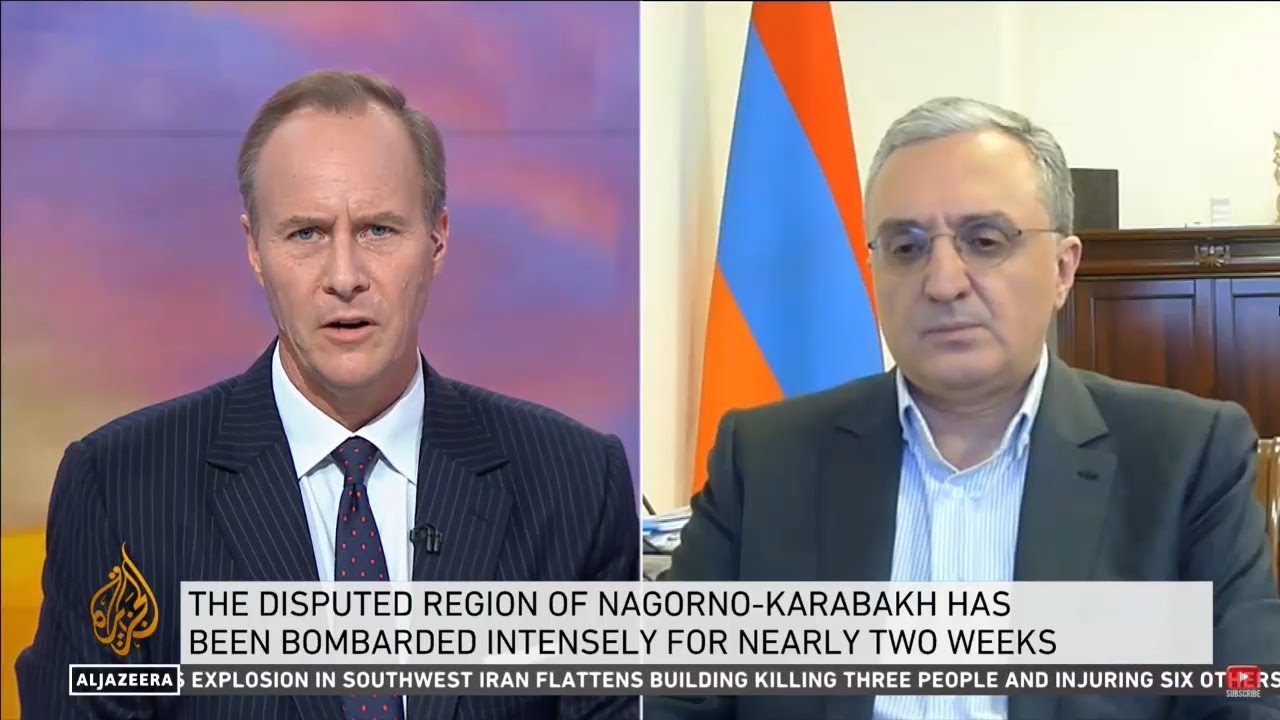 12:56 • 12.10.20
Zohrab Mnatsakanyan: Ceasefire Does not Mandate Azerbaijan to Kill Civilians and Hit Civilian Settlements
12:23 • 12.10.20
Armenians Protest Outside Turkrish Embassy in Los Angeles
17:23 • 09.10.20
Losses in Azerbaijan's Military Featured in Defense Army Footage
15:53 • 09.10.20
Artsakh Defense Army Neutralizing Adversary's Transport Column
14:11 • 09.10.20
Turkey openly backs Azerbaijan 'far more aggressively than in the past' - ABC News on Syrian mercenaries fighting in Karabakh
15:52 • 08.10.20
Iconic Armenian Church Hit in Azerbaijani Attacks in Nagorno-Karabakh City (photos)
10:57 • 08.10.20
Artsakh Defense Army Continues High-Precision Strikes
14:24 • 07.10.20
War Situation in Karabakh on European Parliament's Agenda
19:31 • 05.10.20
Call for Urgent Action: Armenian Journalist Brings Intn'l Colleagues' Attention to Situation iin Artsakh After Azerbaijani Attacks
16:17 • 04.10.20
Turkey's Support to Syrian Mercenaries Fighting Against Artsakh: Facts About Azerbaijani Aggression
12:39 • 04.10.20
Nagorno-Karabakh's Capital Under Azerbaijani Strikes
13:49 • 03.10.20
Armenian Armed Forces Neutralize Azerbaijani Defense Positions
10:12 • 29.09.20
ArmenianTroops Destroy Azerbaijani Armored Fighting Vehicle on Frontline
23:42 • 28.09.20
There is a solid evidence that Azerbaijan has launched a thoroughly planned attack on the NKR
18:45 • 28.09.20
EU calls for Immediate End to Hostilities over Nagorno-Karabakh
18:30 • 28.09.20
Azerbaijan loses 10 units of military equipment after launching tank attack on Karabakh frontline
16:31 • 28.09.20
Azerbaijani Drones Spot Journalists in Naggorno-Karabakh
09:07 • 28.09.20
Azerbaijan Suffers Manpower Losses in Heavy Battles on Karabakh Frontline
13:01 • 09.09.20
Samsung Partners with Tom Browne to Release New Smartphone Edition Worth $3,300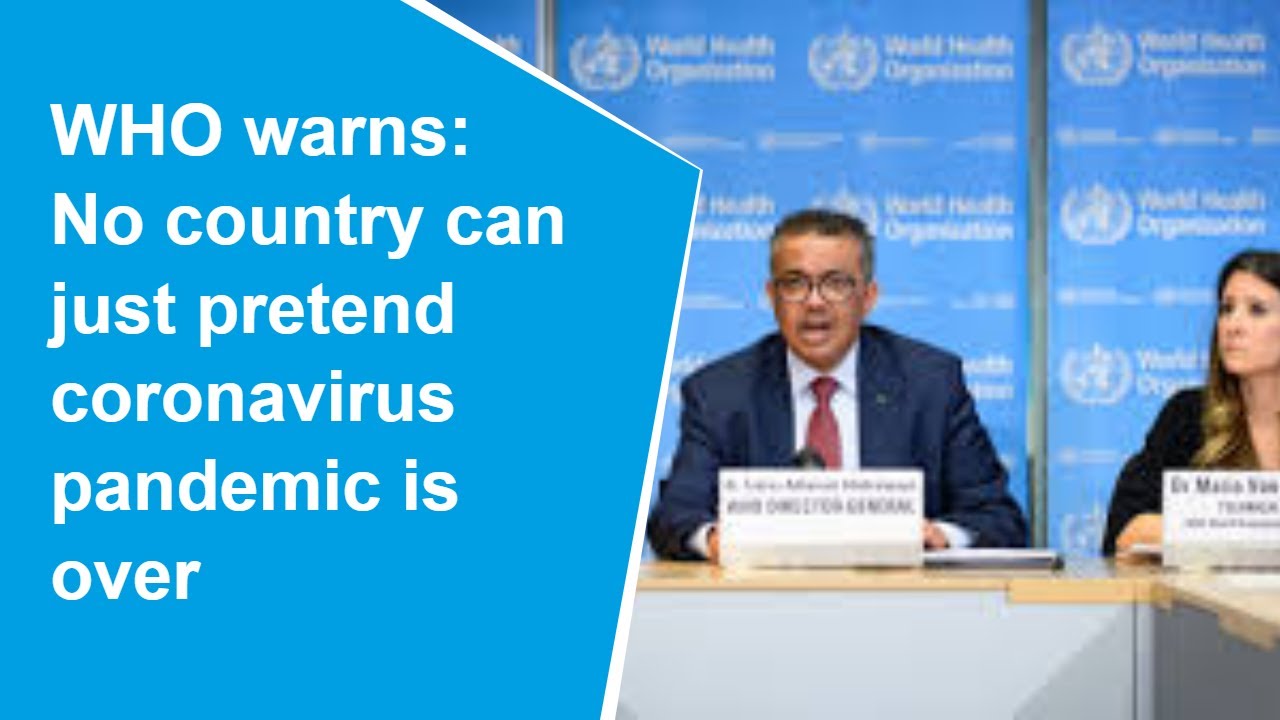 13:39 • 01.09.20
Opening Up Without Control of COVID-19 is Recipe for Disaster, Says WHO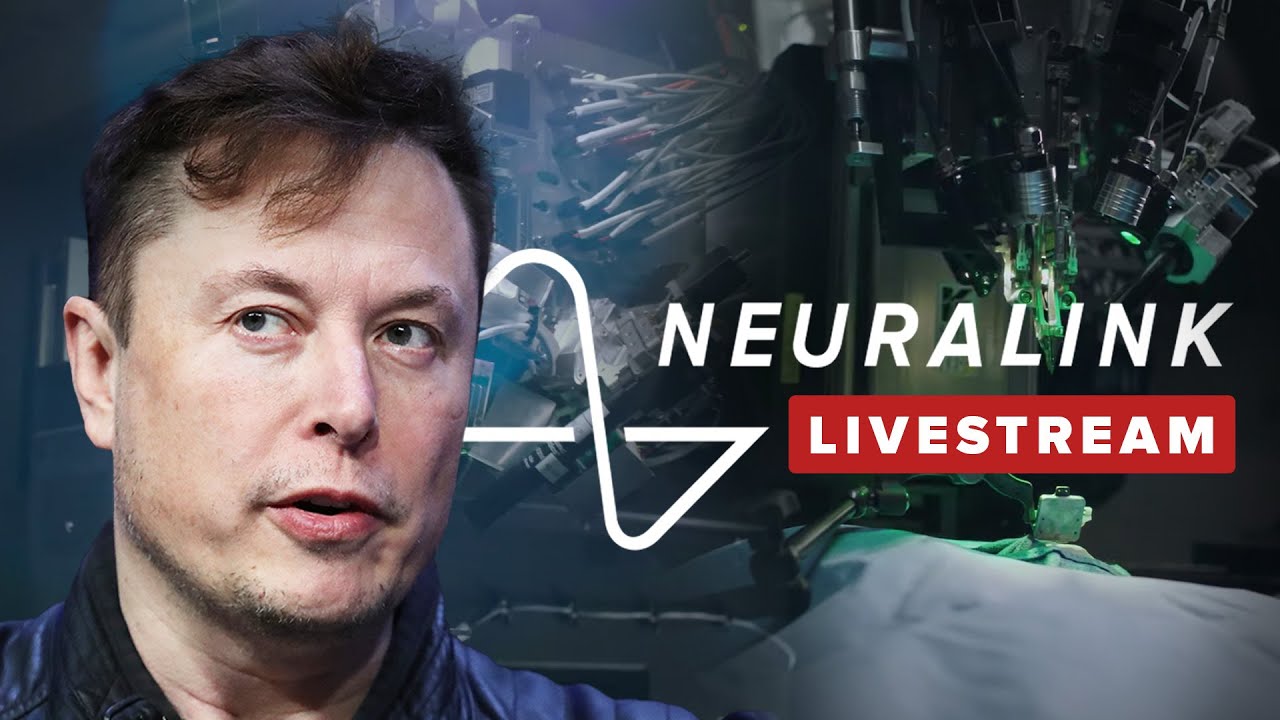 13:19 • 29.08.20
Elon Musk Shows off Brain Implant in Pigs
16:02 • 21.08.20
BTS's 'Dynamite' Video Attracts over 48 Likes in Two Hours