Majority of our army 'was not actually involved' in military hostilities in Karabakh - Serzh Sargsyan
12:24 • 17.02.21
The majority of our national armed troops were actually not involved in the military hostilities in Nagorno-Karabakh (Artsakh) during the 44-day fighting between September and November, third President Serzh Sargsyan said in his recent interview with ArmNews TV, blaming the current authorities for a misrepresentation of realities.
Mr. President, when we talk now about the reality of the army, I remember the big award ceremony organized by the Prime Minister in Sardarapat in late August last year. Ruben Sanamyan became a National Hero. The Prime Minister said a very important "descriptive episode," describing the fighting efficiency of the Armenian army. I suggest recalling his remarks and then continue…
Video: "The Armenian army has reached unprecedented tactical heights, which further increases our confidence that we have an efficient and intelligent army with a decisive influence in the region."
I remember people saying for many decades that the Armenian army was the most efficient in the region, but this seems to have been at odds with the reality. Sorry, but we failed to go beyond that. Will you agree with the Prime Minister's assessment of our army?
Absolutely, it is one thing to have an efficient army: it is another thing to have a decisive influence in the region. Do we understand what the region is or do we mean only Armenia, Azerbaijan, and Georgia? Even if so, the word "decisive" used in this video was not the most accurate definition.
The Capitulator said that the Tavush heroic battle had a shocking effect on many countries, including Turkey. In other words, I honestly do not underestimate the work done by the commander of the third army corps, that is, the commander of the corps defending Tavush, the officers, the soldiers, I honestly say that they did their job well, but to take that job and turn it into PR. What is the point of trying to create a border incident, make it Sardarapat, and do stupid things during the real Sardarapat? It was obvious, wasn't it? It was clear to everyone that this was the ultimate point before the countdown of the war. I announced at a press conference last August that the war was too close, and it was obvious why it was done.
Do you think they provoked a war, did they?
You know, there are two very big problems, first I will return to why the ally should not be deceived, when you initiate a positional improvement, then the conflict grows a little, and then you start shouting around the world that the Azeris attacked us, you have to realize one simple thing: before you announce it, countries like Russia, the United States, France already know who provoked them.
Russia announced about it, too, Lavrov did. In fact, we were the ones to start hostilities.
What does it mean, why are you cheating, are you trying to cheat, who? After all, trust reaches zero in such cases, it simply reaches zero. And why did it happen? If we remember, Lavrov announced in April 2020 that we should finally start substantive talks. Throughout a year, these weak-minded people tried to convince us that there was no paper on the negotiating table, no document, no negotiations were taking place at all, of course they were entangled in their lies. One foreign minister said we were holding serious talks, another said there was none.
We need to negotiate something.
But I knew one hundred percent that there are negotiations, I told the Karabakh leadership that there were negotiations going on, and those negotiations could not lead to anything good.
You mean the former President of Artsakh?
I mean former Artsakh President Bako Sahakyan.
Was he not informed about the results of the negotiations?
No. I told him that there was such a thing, but he did not answer anything. He then asked them, and they said no, Since Bako Sahakyan is an honest person, he told me that it was not the case.
During his rule, did the Artsakh President not know whether there was a negotiation on Artsakh or not?
No, he did not know. Not only did he not know, but he did not believe that there was such a thing. But you may remember that we sounded the alarm, criticized and put pressure on the authorities, and I think finally they came to the conclusion that these conditions could lead to the loss of their power, because five districts had to be handed over unilaterally in exchange for unblocking some kind of regional communications, which is somewhat funny. Maybe something else happened and in order for the document to be watered down, to show that you know what kind of army we have, it was all organized.
What you said turns out to be a conspiratorial war.
Sorry, or at least if it was not done with that in mind, but there was simply a positional improvement, the military did not know about it, they used that improvement, the conflict for that purpose.
Look, Davit, we have had many positional improvements since 1994, ask all the corps commanders of that time, ask the commander of the third corps, the commander of the fourth corps, ask Seyran Ohanyan, ask the chief of the general staff, who was the regiment commander at that time.
We had a positional improvement in 2012 or 2013, or maybe sooner or later, that we had an improvement of at least 100 square kilometers, but we did not advertise it, because if you advertise such things, you create a hopeless situation for yourself. For the enemy, he had to retaliate elsewhere. Aliyev had learned a lesson and when he had a major improvement in Nakhichevan in May and June 2018, he did not announce it out loud. He realized that declarations did not matter that much; what matters most is to improve your position.
Well, ours also hid the fact for quite a long time until the former Chief of the General Staff said that we had significant positional losses in that period.
But when did it happen? There are two options, either you have to work on getting an eyeball, that is, you have to be a populist or an extreme populist, or your goal has to be to work on something that announcing that does not hurt, you can do it. I do not mean at all that one should not think about his /her rating, but your goal should not be your rating, your goal should be to fulfill your responsibilities.
Now, after this video, I have a question, David, on the one hand you say that there is an opinion that the army has been looted for 20 years, weapons have not been acquired, etc. On the other hand, there is such a video and there are many videos, starting from the fact that After 2018, an unprecedented number of weapons were allegedly acquired, which were either new, that is, in 2019, or not used at all, which covered the shameful page of the weapons of the 80s, up to the praise of the army, etc. Now I suggest to you, and to those who are spreading that view to decide whether our troops constituted an efficient army or a poor squad of soldiers that had been robbed by fire.
In July 2020 it was efficient, yes, efficient in positional fighting.
In other words, you mean it was efficient in July, but was robbed in September?
Not ready for a large-scale war.
If it was unprepared for a large-scale war, how did he play a decisive role in the region, how was it shocked all over the world, including Turkey, how was it announced that Azerbaijan was finally convinced that there was no military solution to the problem? So, what would be decided by the border conflict, is it solved by military means or not?
You see, a lie should be told at least in moderation, if it is at all true, it should be ruled out. But when a person spreads lies every day, every hour, he also gets entangled in those lies, in the end there can be nothing logical. It cannot be like that, they robbed, it was robbed, and we will talk about robbery more seriously after the change of power, why do I say that, because the real robbery of the army took place before the war, and even after the war, but I will be tempted to say a fact. Bypassing the Ministry of Defense, this government made procurements during the war. It is not clear why they bypassed the Ministry of Defense, carried out, for example, two or three times more expensive purchases than it could have been done.
Is it about armaments?
For example, they bought a large number of body armor for almost $ 600, whoever has more or less information about the case may not believe it, but I know many such examples. Were we the robbers? Let them show that we bought a penny more than the real value. Let them show, are we robbing when they take low-quality fuel and force the army to accept it and then use it? You cannot build an efficient army with strawberries and underwear.
But the public perception was formed that way, Mr. President. In the last three years, we have been told that in matters of logistics, soldiers' food, clothing and communications, and a number of other issues related to the rear, neither armaments nor combat readiness, we have solved the issues, so our army is the best, yes, our soldier is full.
It seems to them that they had solved the problems, because they did not know how that army was formed, they were not aware that in the initial stage of its formation, the army had no barracks, no uniform and enough food; our 18-year-old soldiers did not have shoes in Horadiz because that was the state of the country. The situation improved year by year, when we had enough food for soldiers, and let them not speculate as to why parents are sending parcels to their sons; this is a tradition dating back to the Soviet era.
It continues now, by the way.
Of course it must continue, first of all the army cannot show an individual approach, give the soldier the food he likes best.
Yes, the army is not a hotel.
The army is not a sanatorium, when they try to turn the army into a sanatorium, we have such a result. Army discipline disappears when a soldier is told that if he is dissatisfied with his officer, he should write to the Prime Minister immediately. The army is not a sanatorium. Yes, things like that have happened; I mean the unscrupulous officers, I am talking about soldiers and generals. And the answer was not late, was it? They left the whole military unit in Meghri, there was no such thing in the history of our army.
Why do you go far, remember the days of the revolution, the peacekeeping corps ...
And now they say that someone ran away. What did you want when you discredited the generals and officers, saying "mice stealing seeds?" If we were "mice stealing seeds," then be so kind to tell me who bought a bulletproof vest for $ 600. Why did they change three chiefs of general staff in two years?
Is the Chief of General Staff is a toy for you, any of them can imagine what functions the real Chief of General Staff has, what experience he should have, how could one change three commanders of the Defense Army? Levon Mnatsakanyan, who had the experience of two wars, how could he be changed merely because he was a "former," that is, to replace the professionals with adapters? The result was that nine commanders of the defense district were changed and in some cases two or three times. All but one of the potential commanders of the military units of the central subordination were changed, so what, why not, so that we would not conspire there, so how could we conspire there, how could we conspire against our homeland? , they are capable of it.
We have never given such an opportunity in our past, a lot of gossip has been spread, a lot of defamatory materials, 99% untrue, then what was they doing? They inflicted such blows on the army and then try to attack the army. There was an army on the battlefield, but that army did not have the commanders it needed, that army did not have the spirit it needed, that army, unfortunately, was left alone, it was not organized in the human news, it is not surprising, our Half of the Armenian part of the army did not take part in one of those military operations.
One of the corps participated in full.
I am aware that some units were taken from different corps, but it should not have happened.
In other words, the majority of the Armenian army was not actually involved in the hostilities.
Yes, the majority of the Armenian army was not actually involved in these hostilities, did you imagine on the one hand they said that Azerbaijan is strong, has a larger army, and our army did not participate at all. Is it not strange? Now they have to start telling tales that those troops were supposed to guard the borders of the Republic of Armenia, there were several ways to guard the borders of the Republic of Armenia.
They are internationally guaranteed.
First, we have three agreements with our ally, according to which they are obliged to provide for our security…
CSTO, United Troops.
No, so it is purely bilateral, plus the CSTO, moreover, when you were offered a month ago in the form of military exercises that there will be an attack on Armenia, etc., give those proposals, even theoretically, say that the security of Nagorno Karabakh is very important for us. We are the guarantor, we will take all our troops there, please ensure our security by placing your flags.
We did not apply to our ally, did we? There is another option, why did you send the reservists to Karabakh irregularly, to different places, did you send volunteers there, would you send them to the RA borders, would we take that regular army there? Why did you not do that?
Mr President, you would apply to the CSTO in this situation.
In this situation, I would do as I tried to explain, first of all I would talk to our main ally, while saying that I predict such a thing, please, tell me how you can help us, based on that I would formulate my requests.
They said, "If we applied, they might refuse!" What is it like to bring a boy-girl relationship into state relations? As if they were going for a marriage proposal, and were scared of being refused, it is offensive. Was that the bitterest of the scenarios?"
The main counterargument was that the CSTO has no jurisdiction over Artsakh.
But before the CSTO, we had an ally, why did we not turn to our ally, what if we consider the CSTO an integral part of our security, why did we treat the CSTO that way? When during the exercise you were warned of such a danger, why did you not make any move? Yes, the CSTO is not responsible for Karabakh, but it is responsible for Armenia, so it could be asked to ensure Armenia's security.
And our army would deal with Artsakh.
Of course, I do not intend to underestimate the volunteers, on the contrary, for well-known reasons I treat them very respectfully, but which would be more effective, would those volunteers go and keep the borders of Armenia or go to Karabakh as they say? Coming to reservists, I am now asking why did you not send a sufficient number first, why did you not replenish the military units protecting the RA borders, and the actual personnel of the military unit, who were prepared for the war, at least should have been like that. You know, the answer is the people did not let us, the people came out, did not let us take the army.
Yes, the entrances of the military units were closed, is there such an assertion?
We have thousands of military policemen, what is it like when people take to the streets, the police go breaking and smashing everything, so why did you introduce martial law, when several people have to leave? They would come and say, "We will not let the troops go." It was a slander, wasn't it?
But after the war he said that the Prime Minister did not lead the fight.
Well, you know, you can always say, but in reality he is not the commander-in-chief.
You mean Armenia did not declare war.
Yes, but he played that role in that undeclared war, at least he should not have beaten his chest in public, he should have said that he knows all that very well.
Now about the command vertical, this is a very important episode, Mr. President, retired defense…
I see what kind of question you are going to ask.
Let us understand the guilt of those responsible.
I want to say the following, that vertical inefficiency, etc., these are fairy tales, these are the opinions of people who do not know well not only our Constitution, laws, the law on our protection clearly states that this vertical must work , and why the officials could not shape the vertical as they should, then who is to blame? Maybe not us, they still want to put it in our "pocket," they still want to say that it is not clear.
Which is your constitution…
Let those who speak about that Constitution bother themselves, not to read and pass once, but to understand the essence, but as an occasion I will repeat something. The commander-in-chief has many important functions, but he has two most important functions, the commander-in-chief never sits next to the map like this or stands, thinking and saying, this corps should go here, this division should go here, this artillery here.
Should he not develop tactics?
It is not his job at all, even if he is well acquainted with the situation, he has no right to do it, because by doing so you are preventing the certain army commander from carrying out his ideas, at the same time you are weakening his responsibility to some extent.
The Commander-in-Chief must mobilize all the country's potential to solve a military-political problem, stop or crush the enemy, or at least to show the least worthy resistance. This is the first major responsibility. But when we catch some reasons, why we could not supplement the news, why we could not send troops, we tried to return to the detachments from which we got rid of in the 90s, it means you have to be silent.
The second most important function of the Commander-in-Chief is that he must be in control of the situation and make military-political decisions based on the situation. That is why he has all the tools and when the Chief of the General Staff reports and the Minister of Defense voices his consent, you are simply obliged to immediately check the situation, we have special services, we have a Chief Military Inspector, we have other tools to check the situation and make the resulting decisions.
In other words, if such a report comes from everywhere, and you understand that you are not able to continue the hostilities with dignity, you are obliged to make every effort to stop the war, never thinking about the consequences, how it will affect your personal reputation. Ultimately, you should at least address your allies as if to stop the war.
You may remember the Capitulator justify himself when asked "Why did you not stop the war earlier?" He answered: "If I stopped it, people would say I was a traitor." In other words, in order not to be called a traitor, he was ready to sacrifice thousands of people, to concede thousands of square kilometers, that is, what kind of attitude, should all this go unpunished, our people think so. These are questions that have been asked many times and will be asked.
Mr President, let us take a look at the command vertical to outline management uncertainties and failures. Here are some key characters: Prime Minister, who was considered to be the Commander-in-Chief, while no war was declared, Minister of Defense, Chief of the General Staff of the Armed Forces, President of Artsakh; at least I listed the names of the main culprits. You can now say the amount of guilt of each of them, because you see, you say the Chief of the General Staff of the Armed Forces, the Minister of Defense reported on the fourth day, that is, they did their job and is it their fault?
I do not want to take on the role of a judge, I am not afraid of that, to put it bluntly, but I simply do not consider it right to give assessments to everyone, especially as regards the failures, because it calls for a probe. What I can say is that obviously the role of the Commander-in-Chief has simply failed, from small examples to large ones.
I just talked about the senior staff. Let me give you a small example. As it was announced, the so-called Commander-in-Chief only called the Commander of the Defense Army on the fifth day of the war, can you imagine? During the April war, I immediately contacted the commander of the Defense Army from the plane, not to give instructions as a leader, but to encourage the person to say that I supported him to the best of my ability, how is it possible, especially after such heavy losses? How can this be done?
At first glance, this may seem like a small thing, but in that case, how did you find out how to proceed? I do not justify Onik Gasparyan, I am honest, but I do not think that Onik Gasparyan is the main responsible. Let me say that I do not support Onik Gasparyan, Mikael Arzumanyan, but I do not think that Onik Gasparyan and Mikael Arzumanyan are involved in any alleged conspiracy. To follow up the information they had, they should at least oppose, which would give them the opportunity to justify their actions. I do not mean at all that they should disobey...
Should they take control of the situation?
No, it is not about taking control, it is about the fact that if you are convinced, as a commander, you will not be able to continue the hostilities as you want, or as you are obliged, you will have irreparable losses, if If nothing else, I do not say he ought to resign, but at least it should be made public to some extent.
You can always say I did, but it is not your job to do it alone. Even after so many changes, there were literate officers left, well on their way, the opinion of those people had to be taken into account. After all, it is not just making a noise or barbecuing in the street, you must be able to make people understand that they have to believe in you.
They should understand that you will not blame them for their wrongdoings. You will not put the blame on them, so why do they say the Commander-in-Chief is the number one culprit, or the number one winner? And these puns are the number one culprit, so which way is responsibility manifested? You say I am responsible, but am I not the number one guilty? I am the driver of the car, I am responsible for driving, but
I had an accident. Am I not to blame?
Mr President, a while ago when we were talking about the weapons of the 80s, because you spoke now about responsibility, guilt, one of the theses of the ruling faction is that, yes, they are the main responsible, but they are not the main culprit, yes, because most of our weapons were bought during your time, and they dated back to the 80s, and as we are talking about the weapons of the 80s, I have to quote an excerpt from your August press conference related to the purpose of the weapons of the 80s... That statement was made in Germany shortly after the four-day war, and well-informed people know that Germany chaired the OSCE in 2016. What I said, if we translate into diplomatic language, was the following, "Dear OSCE members, regardless of the fact that you have turned a blind eye. On the fact that Azerbaijan is arming itself to the teeth, our fighters are able to defend their homeland."
But I want to add in connection with the concept of weapons of the 80s. You have all the opportunities to find out if there is an army in the world today that does not have the weapons of the 80s. If we find such an army among the most modern armies, I will declare that I do not understand anything about it at all. Can the weapons of the 80s win the fifth generation war?
First of all, I would like to ask you to show the audience the video in which the official representative of the Ministry of Defense, the well-known Artsrun Hovhannisyan, says good things about the 80s weapons. What do the weapons of the 80s mean in general? And secondly, do not exaggerate the events - talk about the fifth generation war, it is not a serious conversation. God forbid, when there is a fifth generation war, then you will see if they are using the weapons of the 80s or not. After all, what do those people who talk about such high things think, for example, have the nuclear missiles created in the 60s and 70s been completely destroyed by charges, or are there no other B52 planes, no F16s? What is nonsense, it is a basic thing, it should not be understood.
The fifth generation war: Armenia and Azerbaijan are capable of waging a fifth-generation war, that arrogance destroyed our house, that arrogance with superstition, this irresponsible crime. After all, these people are responsible for the security of our citizens, how they look at these issues through their fingers.
No, there have been many shortcomings in the work of each of us, but have we had such an irresponsible approach, we certainly have not, I am not talking about everyone, but at least those who hold key positions.
After all, one of the most important qualities of a leader is the high sense of responsibility that you have been elected or appointed to this high position, you have to show a very responsible approach, I do not say so slowly cut the size seven times, no, you have to have specialists around you, you need to be able to create an atmosphere of responsibility so that people can express their opinions freely so that you can make a decision. "No, I know everything, I think so, I negotiate whatever I want." Such an approach is inadmissible, how can one hear the history of the Karabakh talks from Aliyev, how can one trust your enemy more than your political opponent, is that permissible? Edik Nalbandyan, who is the master of the case, was listened to for 15 minutes.
After his resignation.
Yes, that is, they heard the history of 30 years of negotiations in 15 minutes.
Well, you were a political opponent, he did not accept you for fundamental reasons, but the Ministry of Foreign Affairs is a system, Zohrab Mnatsakanyan was Edward Nalbandyan's deputy, they should have institutional memory, but attempts were made to curb it?
Institutional memory is also formed by documents, but in order to be able to master that document, you must be aware of that topic, because every word, every comma in that document has an essential meaning. And the negotiation process is not such that you can cover a very wide range, but all the documents were in our Ministry of Foreign Affairs, but if you are not aware, you can hardly understand that evolution. If you think that what is important in the negotiation process is not to give, your attention will be there, not what you get.
Videos
17:57 • 26.01.21
Only Terrorists Keep Hostages, Putting Forward Preconditions for Their Release - Edmon Marukyan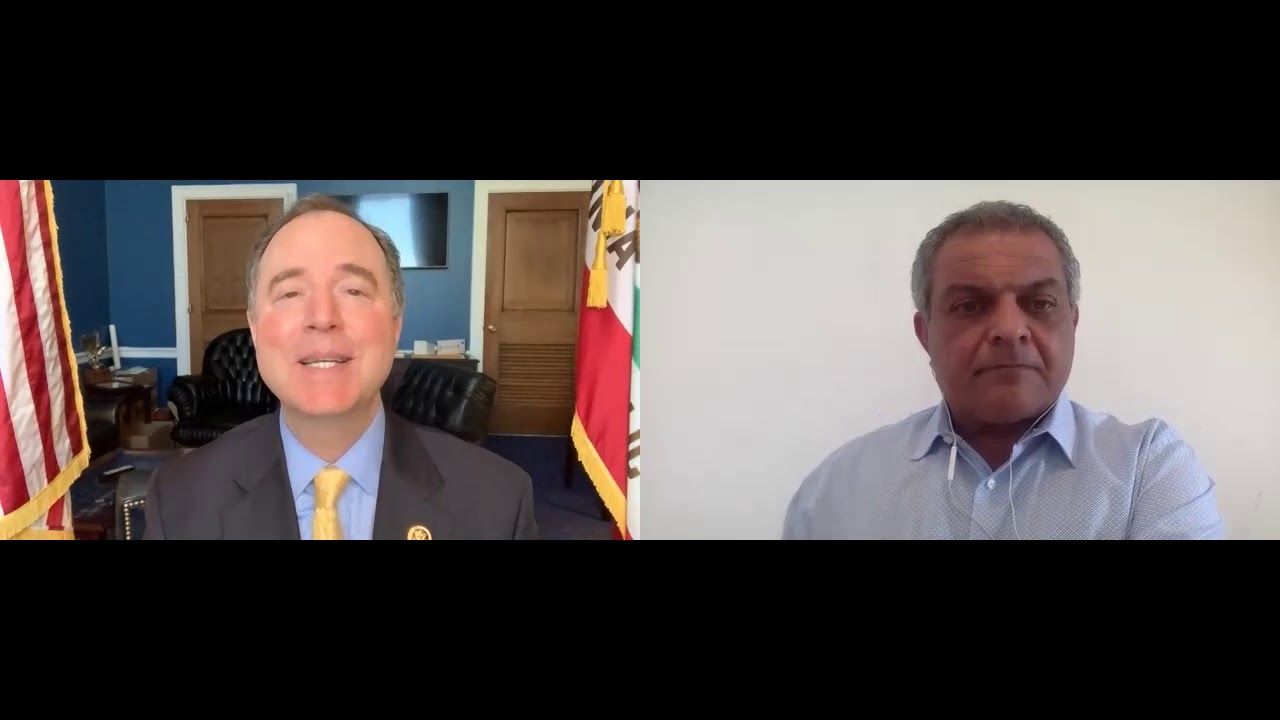 13:33 • 22.01.21
Rep Adam Schiff Says Congress Should Recognize Artsakh
09:42 • 29.12.20
UN's Guterres Issues Global Appeal to Make 2021 'Year of Healing'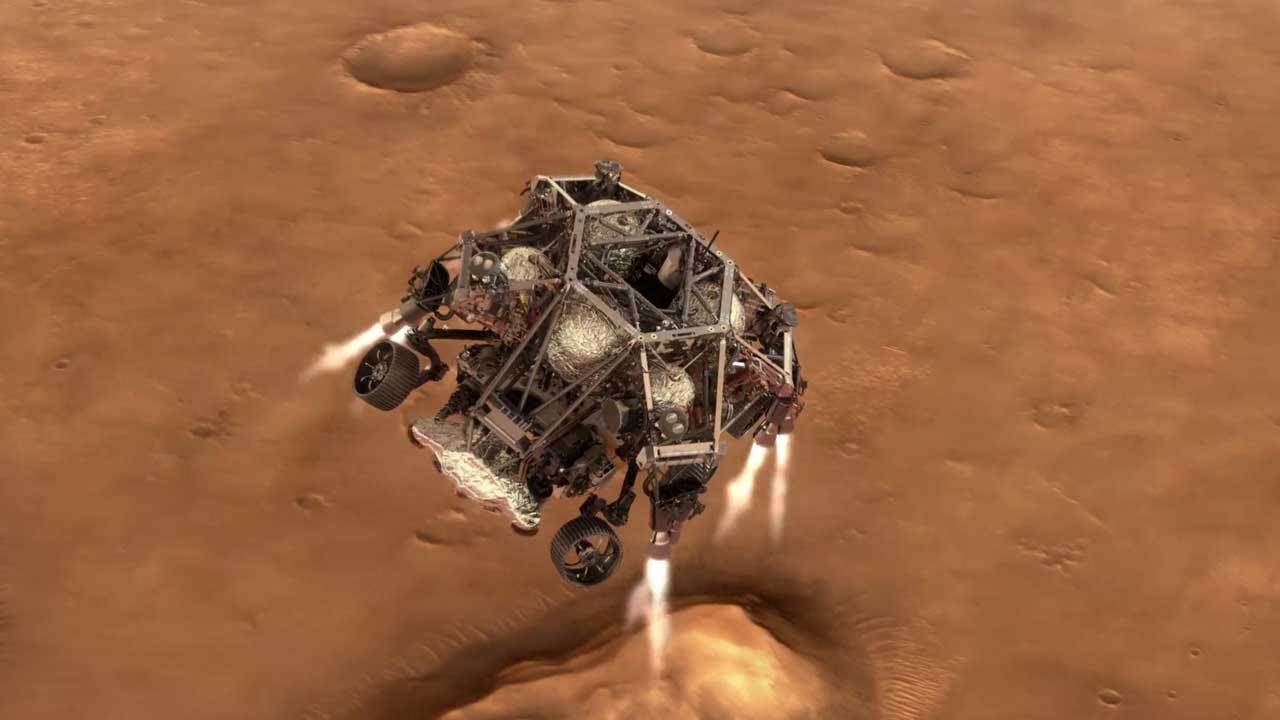 18:41 • 24.12.20
NASA's Mars 2020 Perseverance Rover Landing Animations
13:33 • 31.10.20
Azerbaijan Uses Prohibited Phosphorus Chemical Munitions - Defense Army Video
16:37 • 30.10.20
Artsakh Defense Army Units Neutralizing Azerbaijani Arms Supplies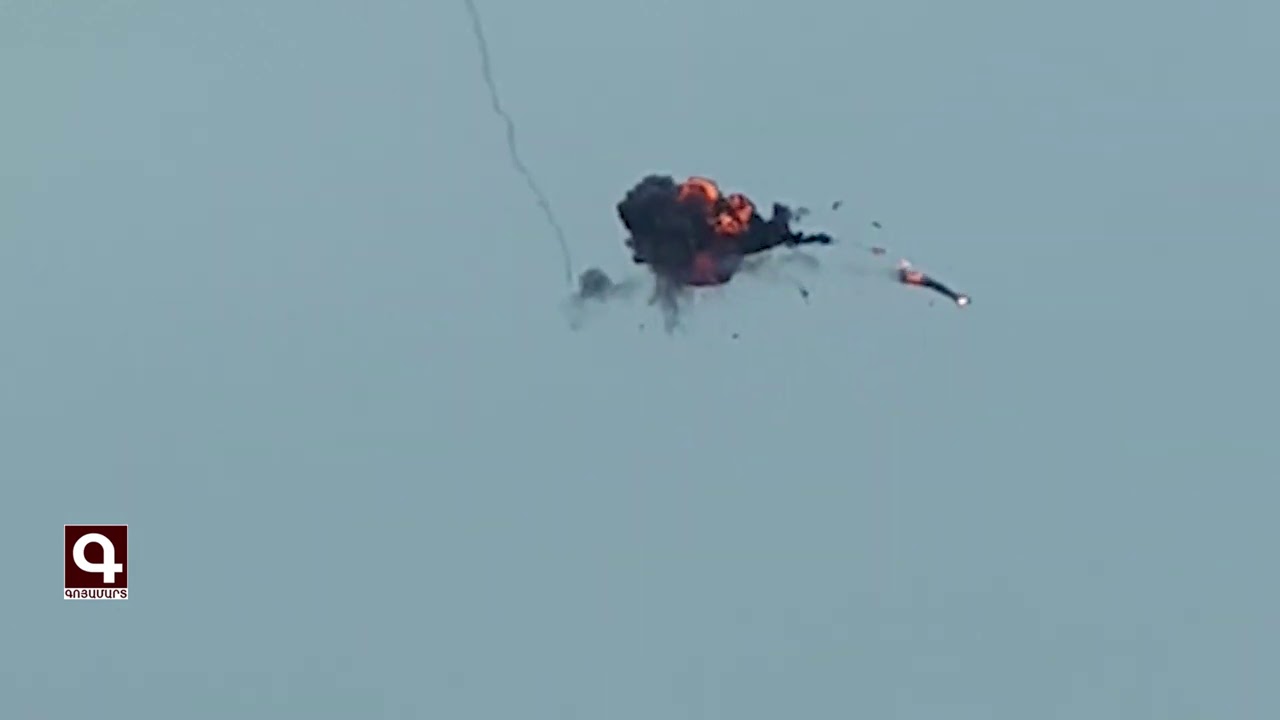 11:25 • 28.10.20
Artsakh Defense Army Units Neutralizing Azerbaijani Drone
13:45 • 24.10.20
Nagorno-Karabakh's Status Has Been At the Heart of Our Approach - Zohrab Mnatsakanyan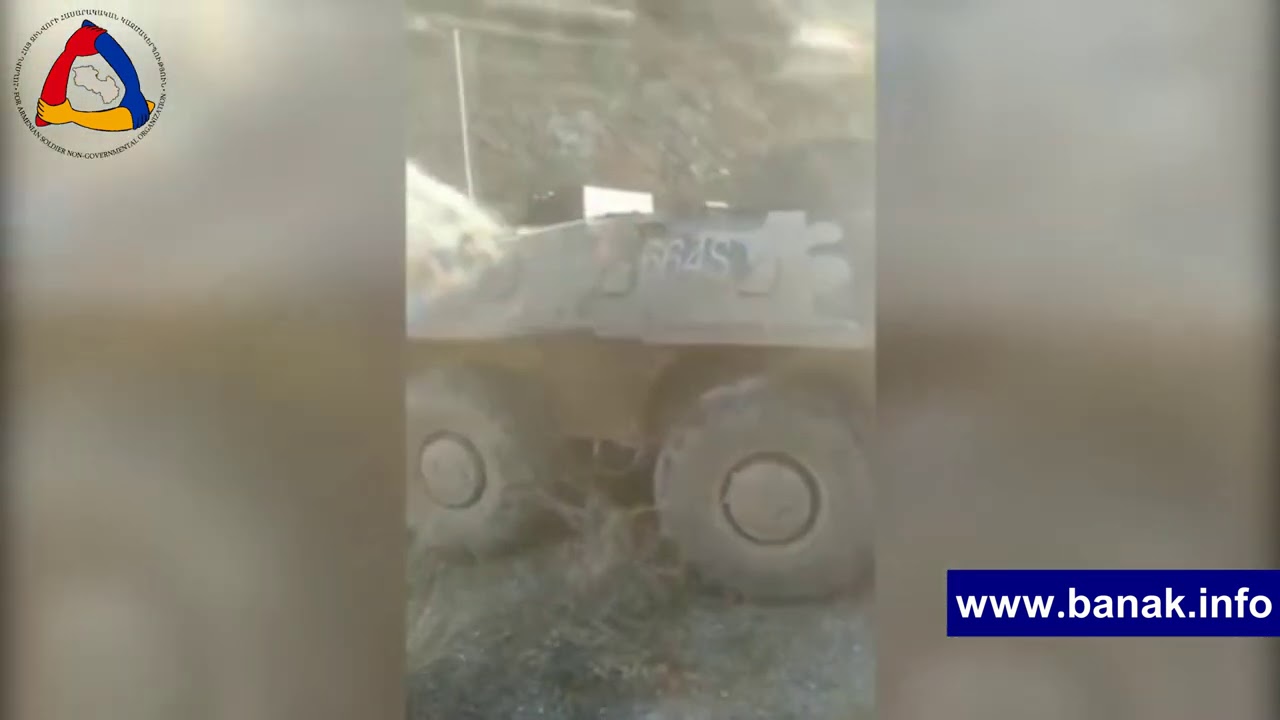 11:51 • 24.10.20
Artsakh Defense Army Releases Video Featuring Damaged Azerbaijani Military Equipment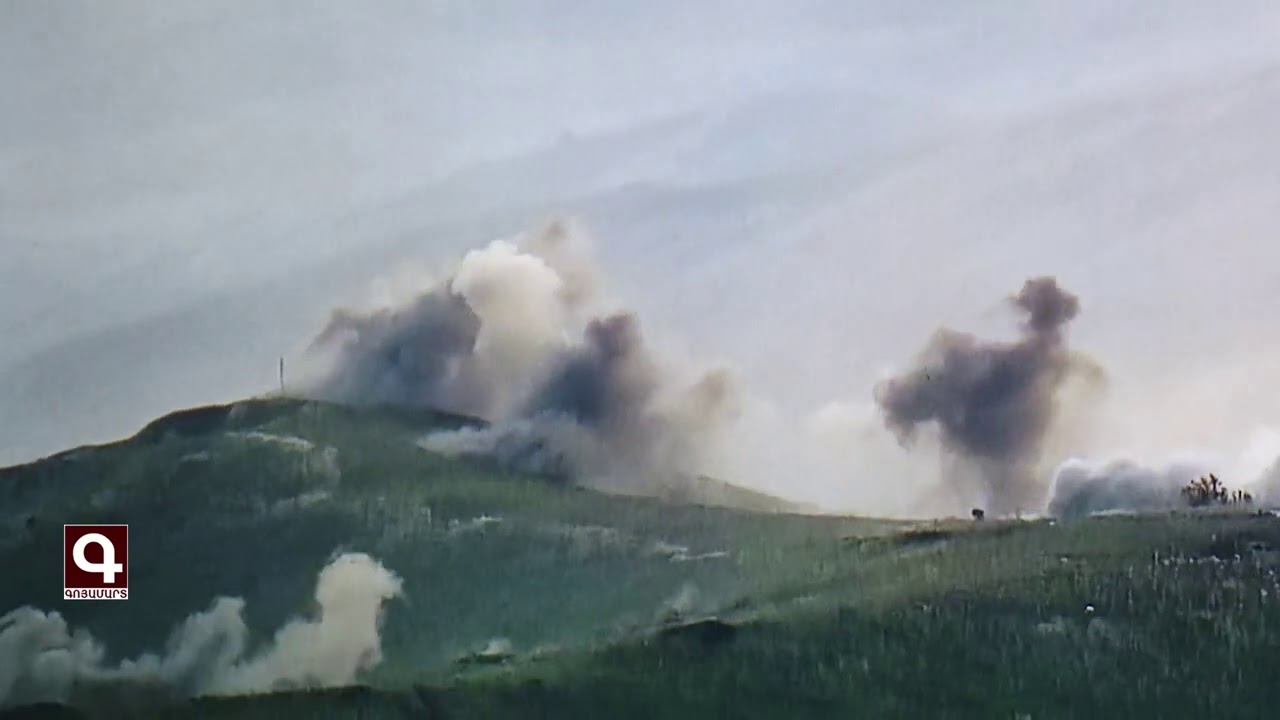 11:40 • 24.10.20
Artsakh Defense Army Units Inflicting Manpower Losses on Azerbaijan
10:39 • 24.10.20
Gas Pipeline Damaged in Azerbaijani Fire Targeting Nagorno-Karabakh's Capital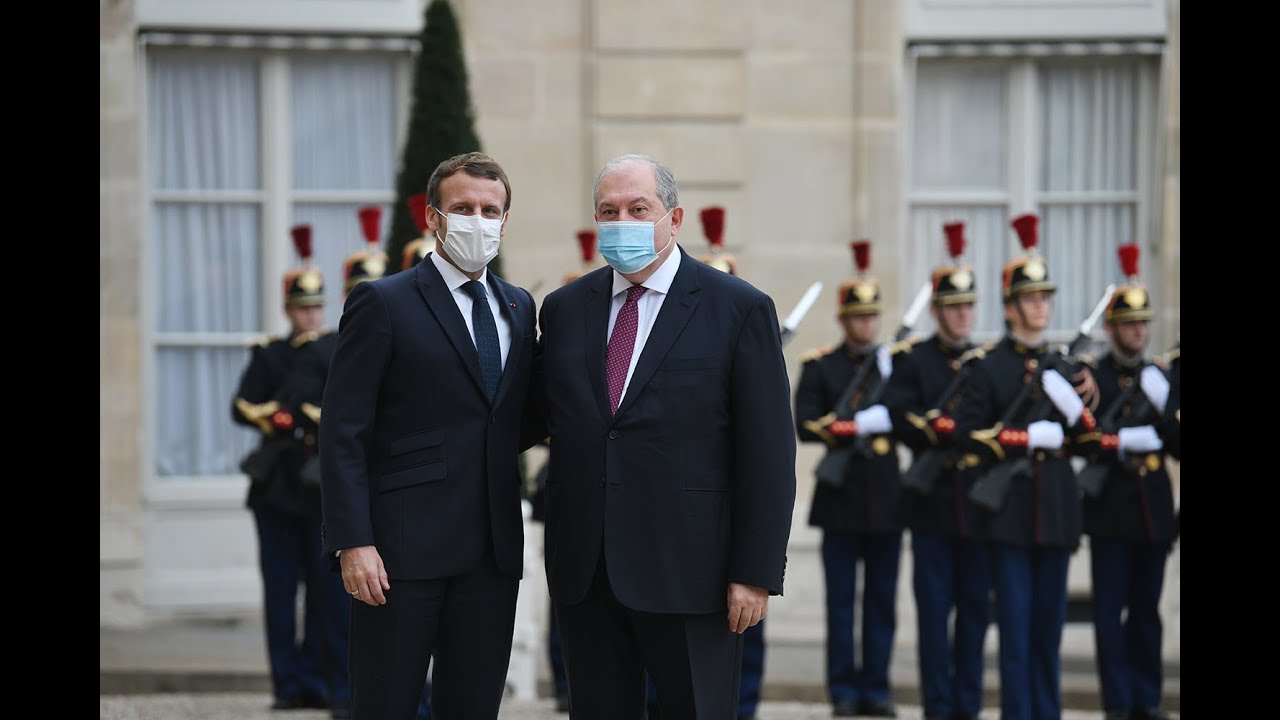 12:41 • 23.10.20
President Armen Sarkissian Meets Emmanuel Macron at Élysée Palace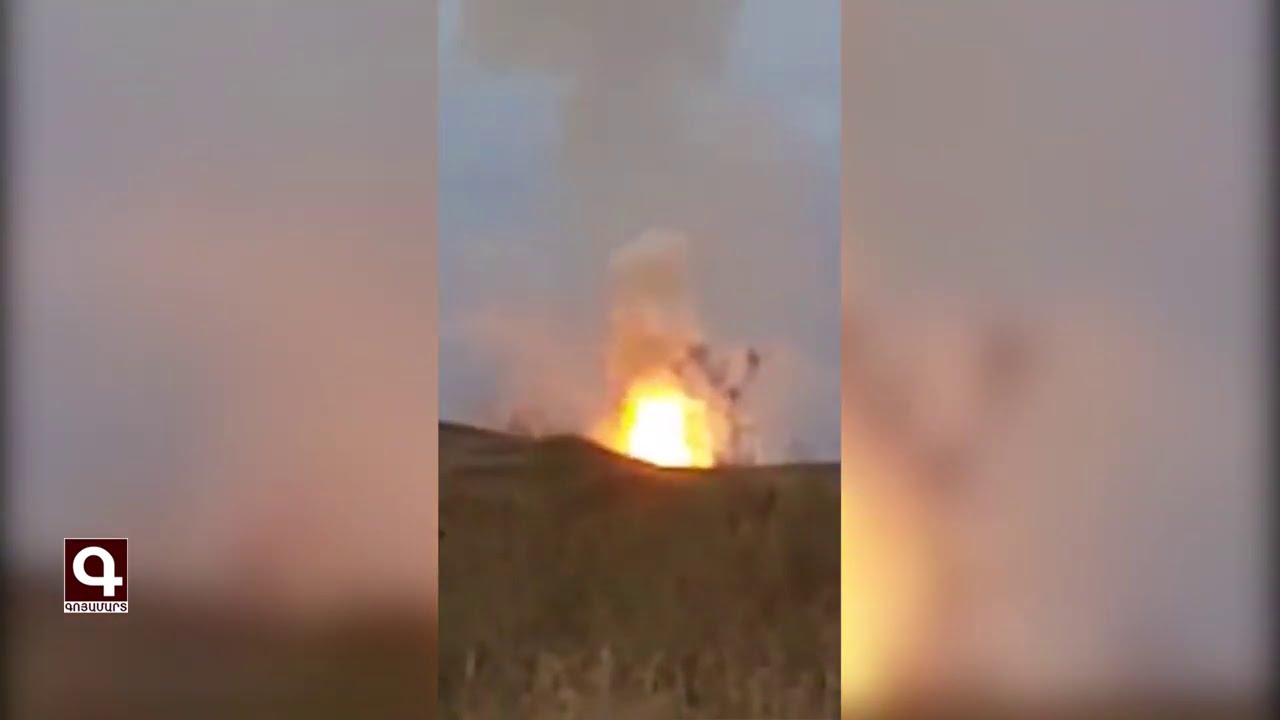 12:16 • 23.10.20
Artsakh Defense Army Neutralizes Azerbaijani Military Hardware
12:02 • 22.10.20
Artsakh Defense Army Units Neutralizing Azerbaijani Military Infrastructures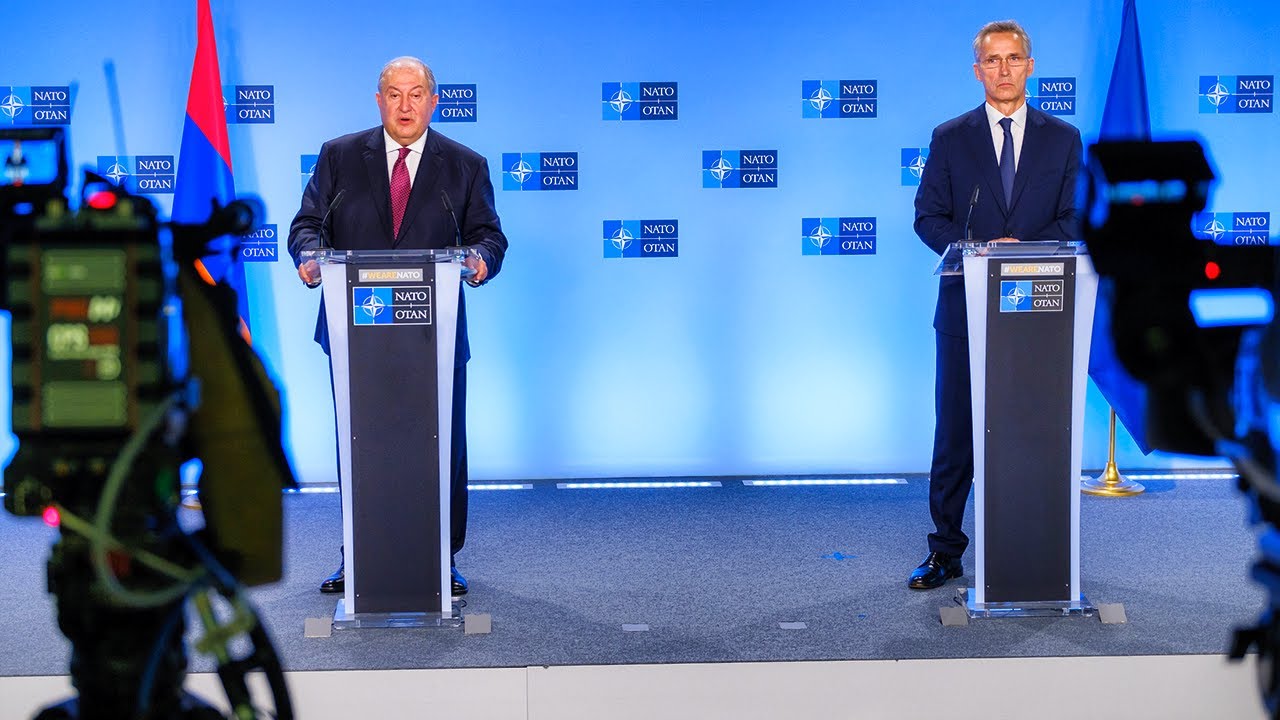 10:35 • 22.10.20
President Armen Sarkissian Meets with NATO Secretary-General in Brussels
10:51 • 17.10.20
Buildings and Homes Lying in Ruins in Nagorno-Karabakh's Capital After Azerbaijani Shelling
15:09 • 15.10.20
Artsakh Defense Army's Precision Fire Gives Deadly Blow to Enemy
13:13 • 13.10.20
Artsakh Defense Army Units Destroying Azerbaijani Tank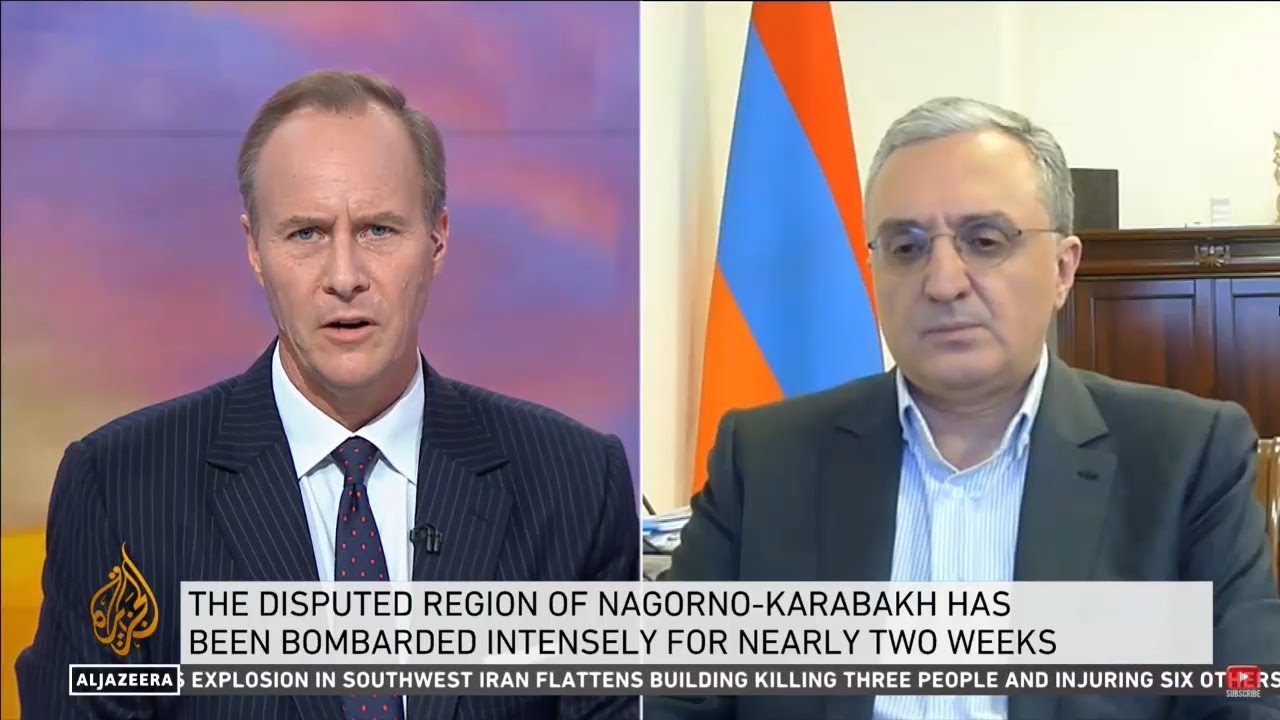 12:56 • 12.10.20
Zohrab Mnatsakanyan: Ceasefire Does not Mandate Azerbaijan to Kill Civilians and Hit Civilian Settlements
12:23 • 12.10.20
Armenians Protest Outside Turkrish Embassy in Los Angeles
17:23 • 09.10.20
Losses in Azerbaijan's Military Featured in Defense Army Footage
15:53 • 09.10.20
Artsakh Defense Army Neutralizing Adversary's Transport Column
14:11 • 09.10.20
Turkey openly backs Azerbaijan 'far more aggressively than in the past' - ABC News on Syrian mercenaries fighting in Karabakh
15:52 • 08.10.20
Iconic Armenian Church Hit in Azerbaijani Attacks in Nagorno-Karabakh City (photos)
10:57 • 08.10.20
Artsakh Defense Army Continues High-Precision Strikes
14:24 • 07.10.20
War Situation in Karabakh on European Parliament's Agenda
19:31 • 05.10.20
Call for Urgent Action: Armenian Journalist Brings Intn'l Colleagues' Attention to Situation iin Artsakh After Azerbaijani Attacks
16:17 • 04.10.20
Turkey's Support to Syrian Mercenaries Fighting Against Artsakh: Facts About Azerbaijani Aggression
12:39 • 04.10.20
Nagorno-Karabakh's Capital Under Azerbaijani Strikes
13:49 • 03.10.20
Armenian Armed Forces Neutralize Azerbaijani Defense Positions
10:12 • 29.09.20
ArmenianTroops Destroy Azerbaijani Armored Fighting Vehicle on Frontline
23:42 • 28.09.20
There is a solid evidence that Azerbaijan has launched a thoroughly planned attack on the NKR
18:45 • 28.09.20
EU calls for Immediate End to Hostilities over Nagorno-Karabakh
18:30 • 28.09.20
Azerbaijan loses 10 units of military equipment after launching tank attack on Karabakh frontline
16:31 • 28.09.20
Azerbaijani Drones Spot Journalists in Naggorno-Karabakh
09:07 • 28.09.20
Azerbaijan Suffers Manpower Losses in Heavy Battles on Karabakh Frontline
13:01 • 09.09.20
Samsung Partners with Tom Browne to Release New Smartphone Edition Worth $3,300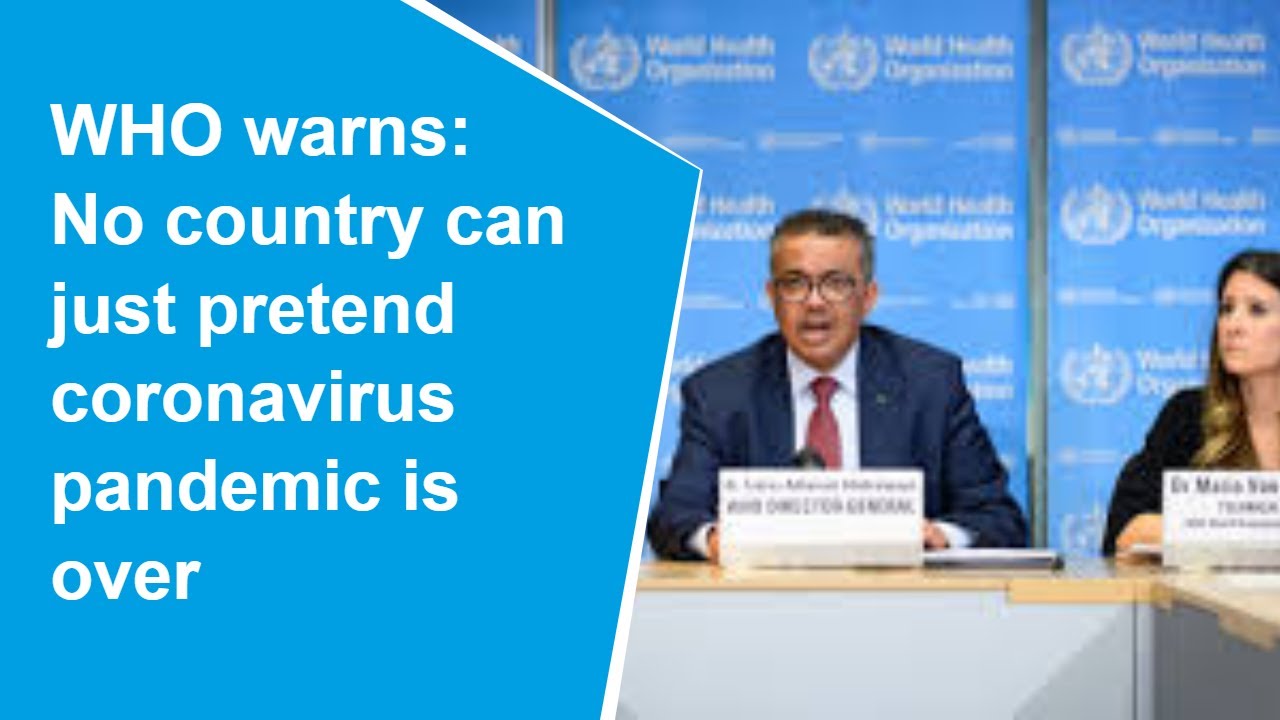 13:39 • 01.09.20
Opening Up Without Control of COVID-19 is Recipe for Disaster, Says WHO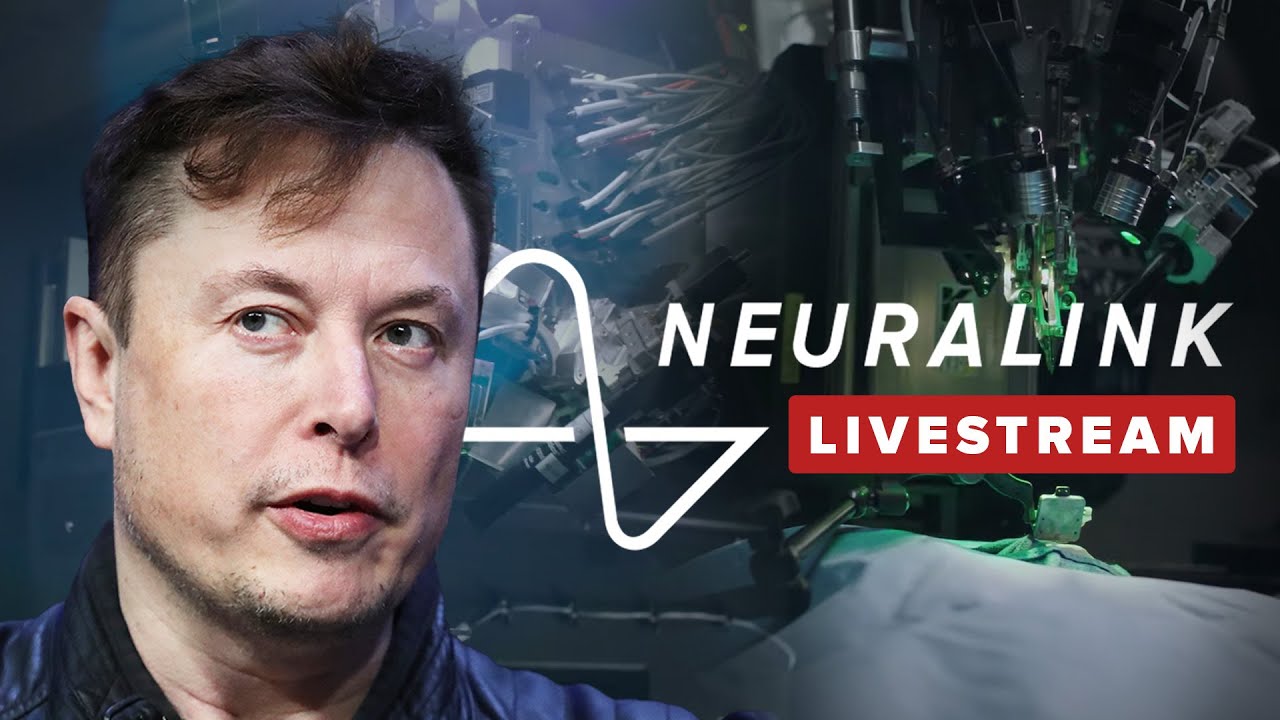 13:19 • 29.08.20
Elon Musk Shows off Brain Implant in Pigs
16:02 • 21.08.20
BTS's 'Dynamite' Video Attracts over 48 Likes in Two Hours