Shushi did not fall, it was surrendered, former president says
11:16 • 17.02.21
In his exclusive interview with ArmNews TV channel's Davit Sargsyan, the third president of Armenia spoke about the loss of Shushi in the recent Nagorno-Karabakh (Artsakh). Serzh Sargsyan expressed his firm conviction that the historic Armenian fortress town did not fall but was rather handed over to Azerbaijan.
Due to our insufficient preparedness for the war, there is a widespread nature that along the Artsakh border, except for the front line, we did not have deep echelon defense, there were no second or third defensive lines, moreover, you accuse the Lavrov or Kazan plan In order to implement it, you deliberately did not allow deep echelon defense in Artsakh, that is why it was possible to cross the front line in the southern direction and go deeper in the rear.
But who puts forward such theses? Who is aware, has gone, seen, we have, we do not have, who are they, who have fled, who have lost, whose units went down, as the people say? Was there anyone who said that he saw? I do not say he did not see a trench, but who saw the whole picture, did the capitulator see, does he understand anything from that? This does not correspond to reality, we had the second, third lines of the army defense, our defense plan clearly states which units should occupy which positions in which case.
Were they occupied in this war?
Unfortunately, no, not because there were unnecessary interferences in the management of the war, by unnecessary, inappropriate, incompetent people.
Do you mean the Prime Minister's wife?
I have nothing to do with women. I mean others. In other words, is the one who proclaimed himself the supreme chief archivist so competent that he could have done it?
Well, at least he did not stay at the command post for that long.
It is not long, but the famous operation that caused the whole capitulation was personally heard and approved by him.
Are you talking about Lala Tepe operation?
At least the name of the operation was not Lala Tepe, but it is about that operation.
The task was to bring that height back at all costs, is that correct?
Every time you were forced to make a breakthrough in hostilities, it is inadmissible, making a breakthrough is not a direct unprepared counterattack, in order to make a breakthrough you may be able to capture comfortable areas with the help of reserve forces, meet your retreating troops so that they can support them: losses of weapons, ammunition, etc., and with those fresh forces you will be able to stop the enemy, after which you can already think about organizing a counterattack operation. But no, they thought, look, look, go, blockade the Azerbaijani units that have already deepened, use the light of our eyes, our reserve, our best brigades, after which the head of the Defense Army was deprived of any reserve force. :
What stage of the war are you talking about?
I am talking about the beginning of October.
In other words, inadmissible mistakes have been made since then.
The inadmissible mistakes started from the end of September, from the first day of the war, they continued for a very long time, that is, why people had the right to think that it was a conspiratorial war, that it was a conspiracy.
They also attribute it to you; they say it is the former government. Do you remember how many times the Prime Minister said that the former government would try to unleash a conspiratorial war and that during the war they allegedly told the troops that the lands had already been sold?
But please, do not cite the words of that liar, because that lie was denied by Colonel Hambardzumyan who worked as Director of the National Security Service. He said that he had received an instruction from the Prime Minister to investigate, it turned out to be the complete opposite, and I should deny it or not. In other words, why should we have declared a conspiratorial war or not? In other words, when a person makes some baseless statements, he is guided by the principle of what he would do in such a case. Yes, they were conspirators in 2016, when they spread rumors that the army was eating grass, fighting with a shovel, and so on and so forth. They did it, didn't they? Did any of us say anything in public for 44 days, they were making assumptions, spreading them, and unfortunately, they did not deny it?
Mr President, but they ultimately denied it; they admitted that there was no fight with shovels.
But after how long? But that denial was not worth a penny, because by setting up the April Commission of Inquiry, they started the next stage of dismantling the army. How could such a commission be set up, how could hundreds of officers, soldiers be invited there and how could the army be destroyed with it, the word to destroy is not, perhaps, to take a brick out of a wall.
Mr President, why did you go? Colonel-General Yuri Khachaturov did not go; he refused, why did you go?
I had to go, first of all, to defend the honor of the heroes of the April war, so who should have defended? I went to defend, I went to tell the members of that commission what the war is in general, how we acted. I went to explain to those people, I tried to convince them that it was pointless, do not do that, what should I do, avoid, I could not avoid. I repeat, this was the next stage in defeating the army.
Mr. President, you spoke about the presence of incompetent people at the command post, please tell us about your visit to Artsakh during the war. Who did you meet? The second president said that the president of Artsakh did not receive him. I am sure you tried to meet him, did you meet?
No, I did not meet. I went to Artsakh with some 5-6 people. I asked Bako Sahakyan to convey my request to the Artsakh President to receive me for a few minutes. On the first day Bako Sahakyan said that the Artsakh President was not in Stepanakert, he was at a frontline position, at the end of the second day he told me that he could not receive you for reasons known to you, I had only two goals. Explain to Arayik Harutyunyan that this war is heading towards defeat and all efforts should be made to stop the war; secondly, ask him how I can support Artsakh, the army, the economy, etc.

I was ready to do any work, but when the man did not accept, any ephemeral initiative, as you say, would be considered a conspiracy, so I did not see any sense in staying in Stepanakert, because on the one hand, as a burden for your comrades-in-arms, you should always be careful. be towards you և etc. That is why I returned to Yerevan.
The same is true for the field generals of the first war; we hear that some of them were not allowed to take part in the management of the war, to be at the command post.
No one was allowed, but already at the end of the war, when they saw that there was nothing, without an order, without anything official, they asked him to go here and there, and so on.
One was told to go to Shushi, another one - to Stepanakert in order to organize defense.
Well, it is obvious. You know, there were many different ways to end this war. First of all, let us understand what prevented them from going the right way? What made them change the development plan? War is a disaster, and you must try to use every possibility during a disaster. What prevented him from inviting Seyran Ohanyan and Yuri Khachaturov to serve as Onik Gasparyan's advisers without expecting that the advice would be implemented, but they are experienced people, aren't they? Onik Gasparyan was the Chief of the General Staff for only 2-3 months, and being the Chief of the General Staff is not a game and a dance, and especially conducting military operations, and the first, the second, look how many military operations they conducted. Well, what was the point of not inviting Levon Mnatsakanyan and Samvel Karapetyan to assist the inexperienced Jalal Harutyunyan as consultants? And people who do not distinguish between a machine gun and a machine gun find themselves at that point, isn't this a joke, isn't this a crime?
In the final stage of the war, the defense of Shushi was trusted to Seyran Ohanyan, the defense of Stepanakert - to Levon Mnatsakanyan.
It was done for other considerations, I am sure it was done for something else to be attributed to them. If you have noticed, in early November their media outlets started writing about the heroic efforts of Seyran Ohanyan to defend Shushi. I was surprised, but two or three days later Seyran Ohanyan was accused of not being able to keep Shushi. Sorry, but they wanted to "throw the fall of Shushi into Seyran's pocket." But he was just a consultant there. Or what subdivisions were given to Levon Mnatsakanyan? And then they tell tales about why Shushi fell in the end.
Davit, you see, I have so many connections, I am acquainted with hundreds of officers, dozens of generals, to this day I can not find out who was the commander of the defense of Shushi, who was the commander of the defense of Hadrut, and in general, who led that front. Well, back then, let us say it was a secret, but in reality there is nothing secret, but now we do not know who the commander was.
Did Shushi fall or was it surrendered? What is your impression?
Shushi was obviously handed over to the Azeris. I am not saying that it was given deliberately, because I knew when the war would end. Back in October 19, when acquaintances and colleagues I was in contact with asked me when I thought the war would end, I said unequivocally that when the Azeris would occupy Shushi. I am sure that sooner or later the people I spoke to will confirm these facts. So far nobody talked about it.
Was it clear to you that this was their goal from the beginning?
It was clear to me based on the actions of the Azerbaijani army, based on Aliyev's statements, based on where the Azerbaijanis are moving and who is resisting them, I have come to that conclusion, surely.
Mr President, there is a lot of talk about Turkey's role in this war. During your presidency, Turkey was not seen in public as a potential threat, as a source of war. In the summer of 2020, the head of the parliamentary faction told us that Turkey would not be involved in this war. Why do you think Turkey was involved in this war, how much was the part of Turkey? Do you admit that you are responsible for the years of your presidency? Maybe no appropriate explanatory work was done to show the public that Turkey night support Azerbaijan, it would not leave Azerbaijan alone in this war.
Davit, I cannot agree with your opinion that Turkey only supported Azerbaijan during the last war. Turkey has always supported Azerbaijan, it has always been so in the early 90s, I can give examples, it was so in the early 2000s and after 2008; the ever-present Turkish threat was counterbalanced by the Armenian-Russian allied relations and the international community with competent work. Turkey played a role in the April war. It is no secret that Turkish instructors trained Azerbaijan's Special Forces: it is obvious to everyone. There is only one explanation as to why Turkey was so open and relatively large-scale this time around, with the failure of the diplomatic and security policies of this apical government. We have to look for the root causes over there. We have to look for why there was excessive tension with our main ally as the balance of power did not work, that counterbalance did not work to the extent it should have worked.
In other words, was Turkey so active due to the endangered Armenian-Russian strategic relations?
I am sure, yes, but at the same time I want to emphasize that it happened, maybe I do not choose the right word, but with the idea of a lie that this tension increases the degree of our independence. One must clearly realize that he is the leader of the country, at least one of the leaders. Why do I say this because he has been attributing the role of the head of state to himself, in reality the head of our country is the President of the Republic. He must understand that he does not like boyish approaches; he must understand that he is responsible not only for his actions, but also for the security of the people. When you try to endanger the reputation of the CSTO by making such a decision in violation of all diplomatic rules, you must understand that tomorrow, the next day, you will have problems.
Are you talking about the call with the Secretary General?
Yes, when you break the laws of your own country at the airport, you do not meet the head of the UN Security Council, who is your ally, then you instruct fakes, websites of unknown origin to write what a boy he is, how he raised our sovereignty, you have to understand that tomorrow, the next day you will be punished for it, this is obvious.
You need to understand that when you enter into secret negotiations behind the backs of others, those others will change their attitude towards you, because they put effort, energy, and authority in their actions. It is clear that they have their own interests. Therefore, it is not surprising that no one condemned Azerbaijan for resuming hostilities. Do you remember how in April 2016, when the international community unanimously condemned the offensive of Azerbaijan? And why should we not have it in time, even if we did not realize that we had to have very good anti-aircraft facilities, why should we not have it in time?
What does it mean that the airspace of Armenia is inaccessible? In simple language, we were forbidden to transport military cargo through the airspace of Georgia or through the airspace of Iran? Do you remember when it was during the April war, before or after that we had a problem transporting something through the airspace of Georgia, where did we transport the S300s or Iskanders, etc.? That means that you have ruined your relationship with everyone. Do you want them to do more than you can do in your difficult moment, in your crucial moment?

Mr. President, the Iskander was the most mentioned weapon in this war, but it was never used against the enemy. I remember very well that in both 2016 and August 2020, you said in your press conferences that it did not make sense to use Iskander during the April battles as it was equal to making a cannon shot at sparrows.
The war in 2020 was a large-scale one, but our operational tactical missiles were not used; not only that, it turned out that we did not destroy any military airport, large military headquarters, command post, oil and gas infrastructure, bridge. Moreover, the President of the Republic of Armenia, who by the way was your candidate for presidency, if we have time to return to it briefly, stated several times to international media, guaranteed that Armenia would not target the oil and gas infrastructure in the enemy's territory?
First of all, I must say that I do not quite agree that Iskander was not used, it was in the press, I have reliable information that Iskander was used, it was used in the last period of the war, and more specifically in the direction of Shushi.
That is why I said enemy in the direction of the territory of the state.
Yes, the area, something else. I can not say for sure why it was not used, but I suppose it was not used for fear of retaliation. In other words, from whatever territory of Armenia he fired, maybe that territory would be counterattacked.
With a mega-missile with such a distance?
With another missile, not with the same distance, not with the same accuracy, but you know, when you have a lot of fears during a war, you end up with this day. And Iskander should have been used on the fourth or fifth day of the war, when Azerbaijan had accumulated a huge amount of manpower, military equipment in Horadiz and other parts, Iskander is for that. But I think the other thesis is not so true, when they say that our other measures were not applied to the territory of Azerbaijan, you remember that a boastful person said that he had ordered the evacuation of Kirovabad airport.
It turned out to be a lie.
But it is a fact that Kirovabad was shot.
Residential district of the city.
What is the biggest stupidity: I do not understand the actions of these people.
The international community started condemning us after that.
Of course he must condemn, not only the international community began to judge, but after that both Stepanakert and Martuni began to be ruthlessly targeting. I am not saying that Stepanakert had not been fired before, but that fire was aimed at two targets, one at the Defense Army headquarters and the other at the power plant. This, of course, had to be used, what did we get it for? And in general, who needed those assurances of the international community? Let alone that the first target should have been the gas pipelines, the oil pipeline, etc., so why did we get Iskanders, if we did not want to use them at the right time?
Do you think there was an agreement not to shoot?
I do not think there was an agreement.
They were afraid to launch it.
If you remember that on the fifth or third day of the war, some so-called "huts" were circulating, as if Iskander is not ours, the system of government is somewhere else, it is ignorance, Iskander is ours, we are the only one our ally provided I do not understand whether to use such a weapon. David, there are so many questions that are just weird for me on the one hand, I do not know on the other hand they lead to other thoughts.
To attack the Armenian Shushi with our Iskander… Mr. President, can this fit into our common sense, even assuming that the city was already abandoned, or maybe we did not have accurate information on the day at which we left the city?
It has been talked about many times, the Capitulator wrote on the ninth day of the month that fighting was underway for Shushi, while as early as on the night of November 5 Shushi was already under the control of the Azerbaijanis. As they wrote that there was fierce fighting for Shushi, and so on, it should be construed that our people were trying to take back Shushi, which is also strange to me, because taking it back is ten times harder than defending it. Why did we not defend, then why did we make so many casualties, and during those attempts, so-called stubborn battles; we had hundreds of unnecessary casualties.
Videos
17:57 • 26.01.21
Only Terrorists Keep Hostages, Putting Forward Preconditions for Their Release - Edmon Marukyan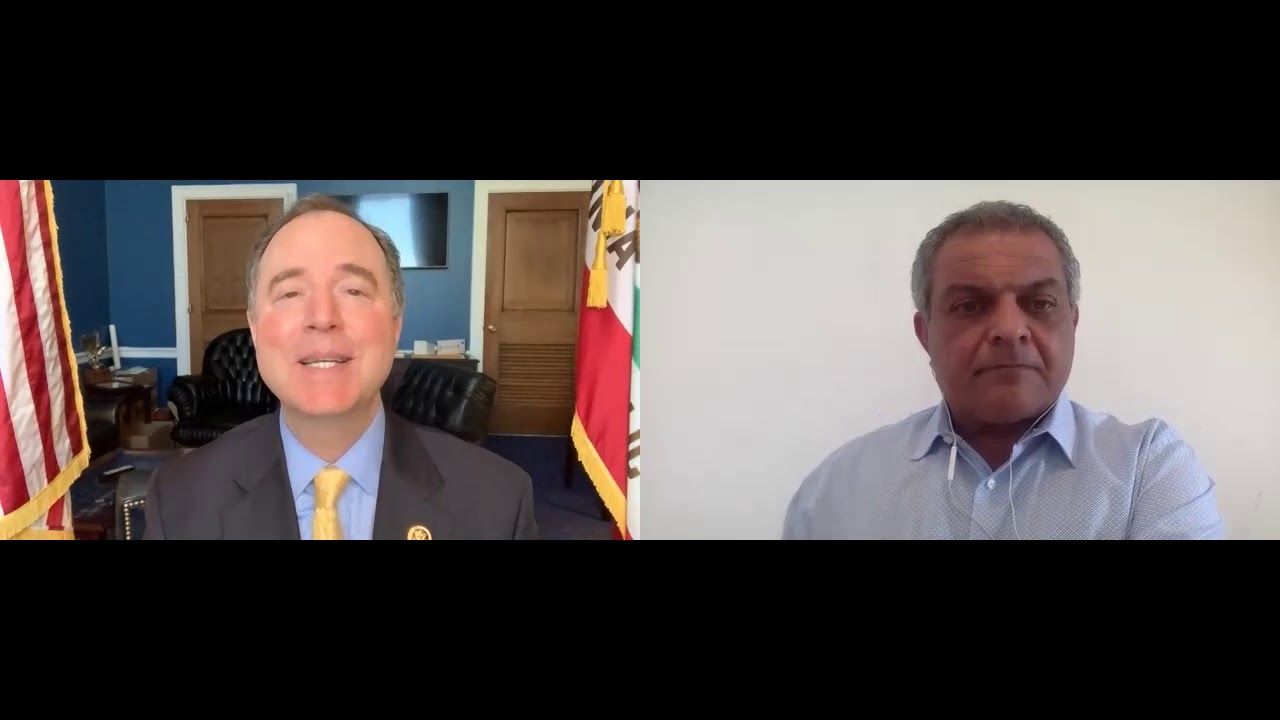 13:33 • 22.01.21
Rep Adam Schiff Says Congress Should Recognize Artsakh
09:42 • 29.12.20
UN's Guterres Issues Global Appeal to Make 2021 'Year of Healing'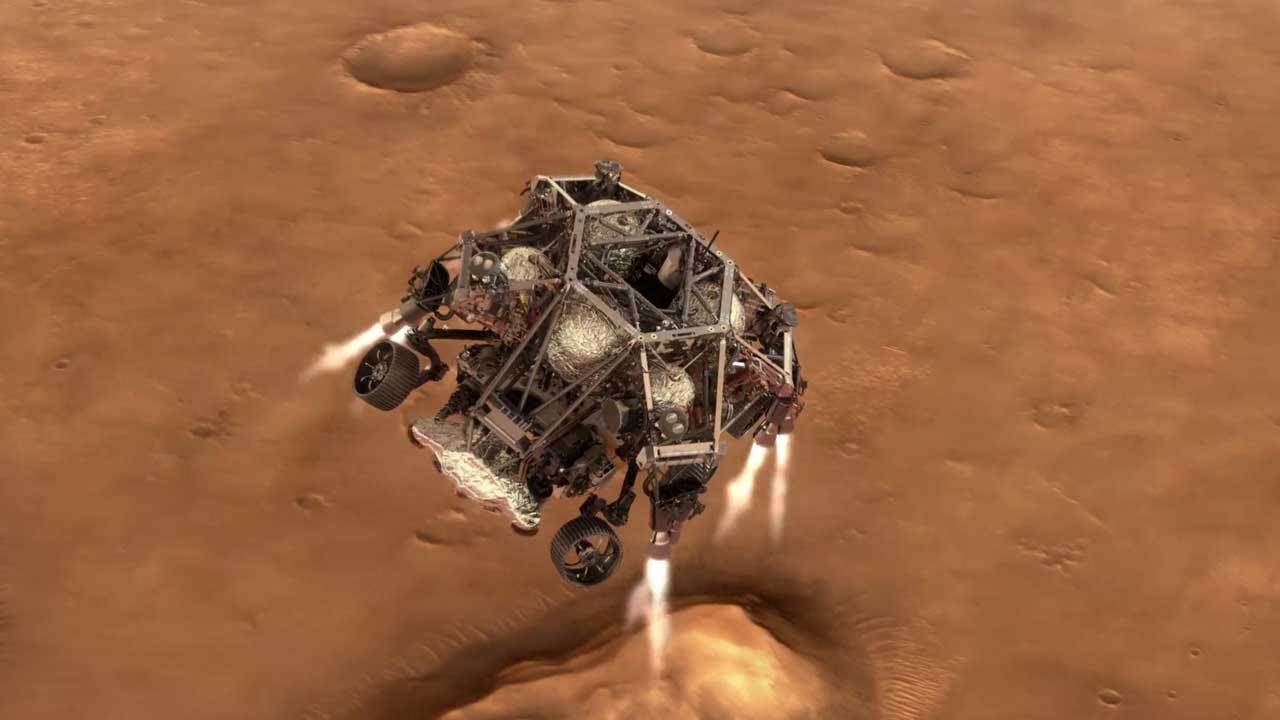 18:41 • 24.12.20
NASA's Mars 2020 Perseverance Rover Landing Animations
13:33 • 31.10.20
Azerbaijan Uses Prohibited Phosphorus Chemical Munitions - Defense Army Video
16:37 • 30.10.20
Artsakh Defense Army Units Neutralizing Azerbaijani Arms Supplies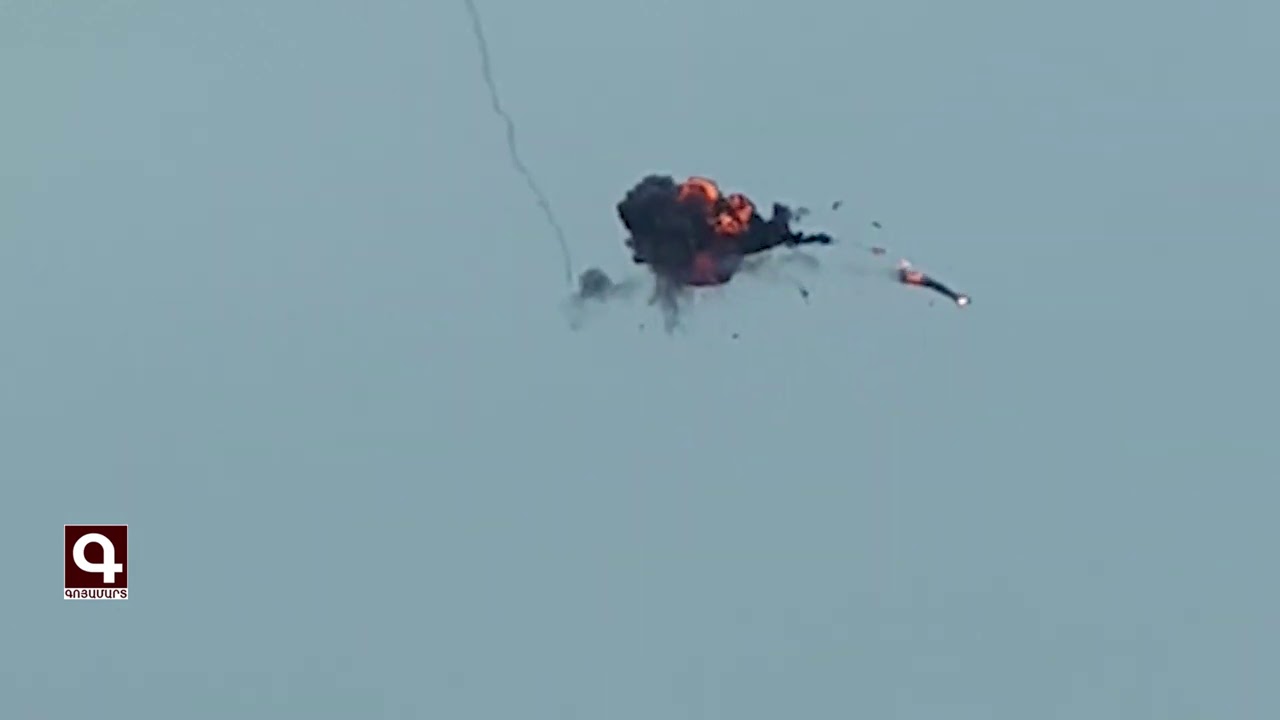 11:25 • 28.10.20
Artsakh Defense Army Units Neutralizing Azerbaijani Drone
13:45 • 24.10.20
Nagorno-Karabakh's Status Has Been At the Heart of Our Approach - Zohrab Mnatsakanyan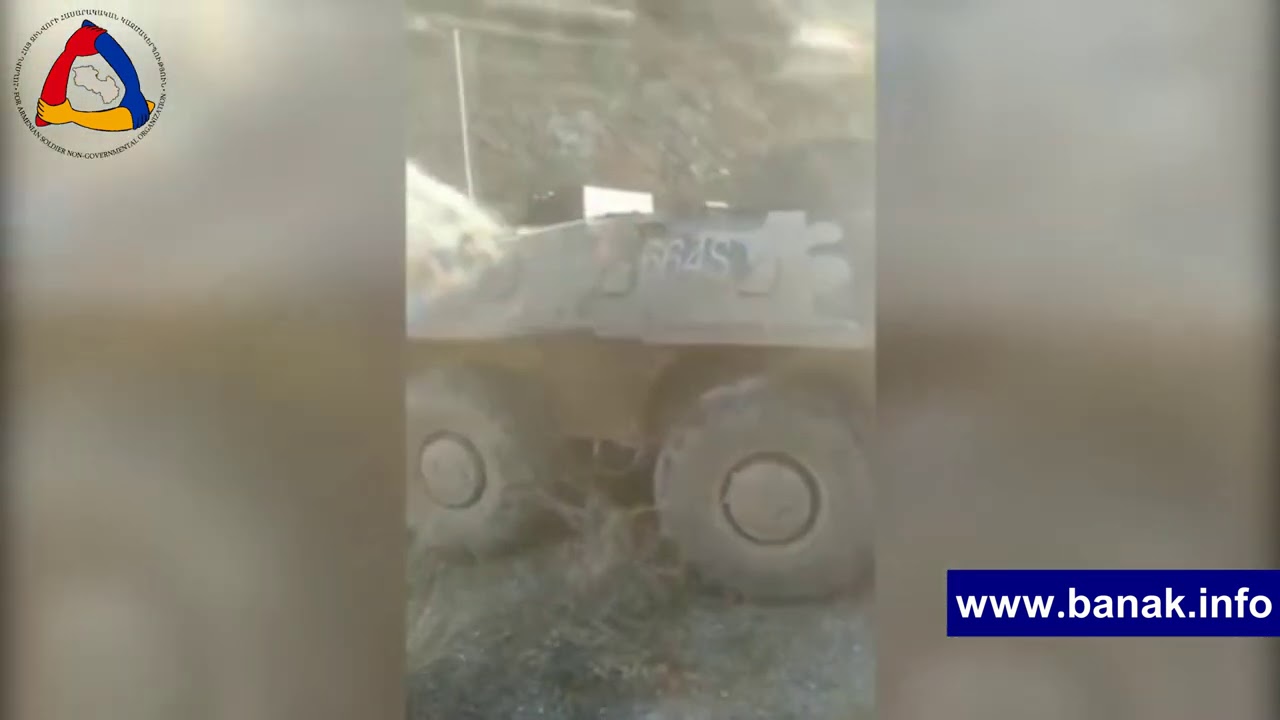 11:51 • 24.10.20
Artsakh Defense Army Releases Video Featuring Damaged Azerbaijani Military Equipment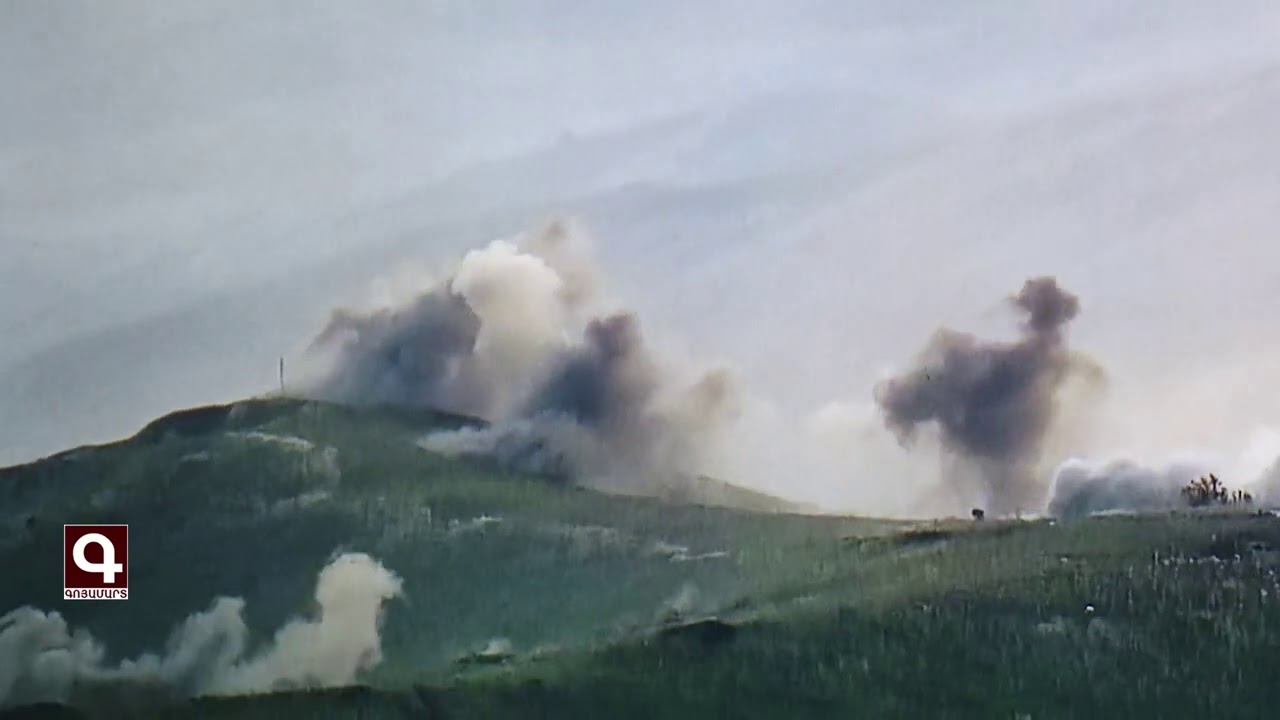 11:40 • 24.10.20
Artsakh Defense Army Units Inflicting Manpower Losses on Azerbaijan
10:39 • 24.10.20
Gas Pipeline Damaged in Azerbaijani Fire Targeting Nagorno-Karabakh's Capital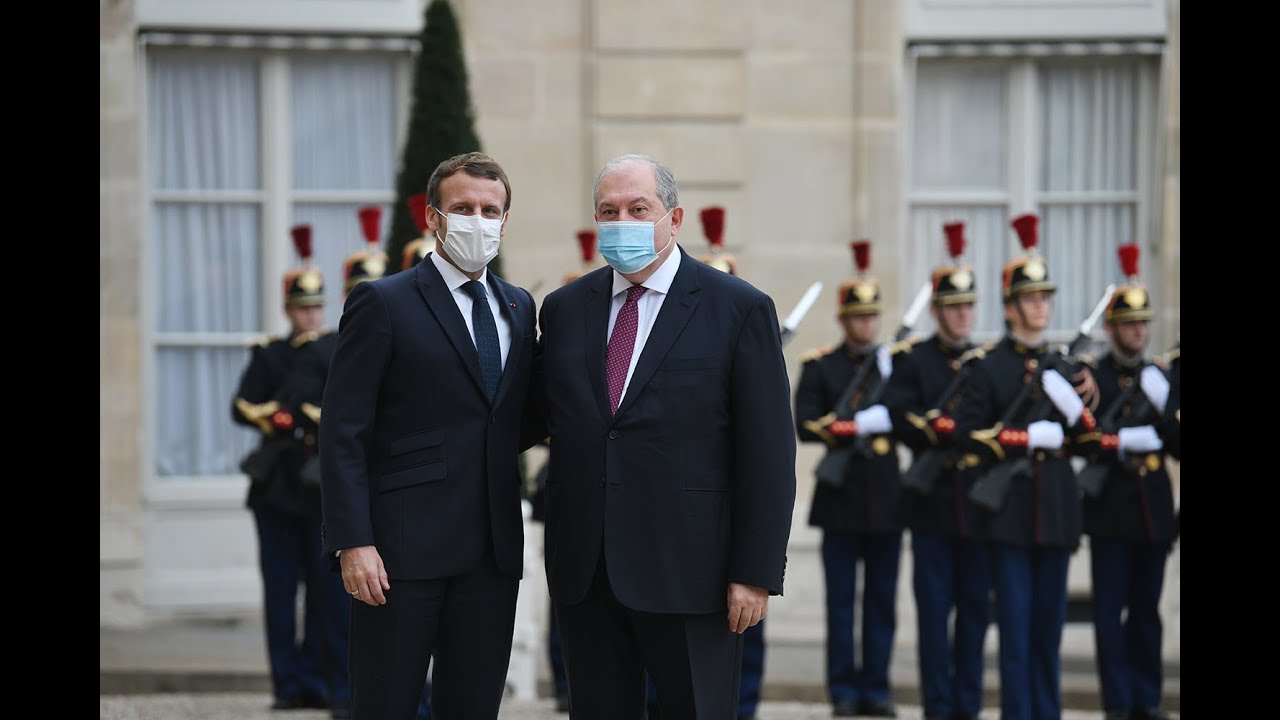 12:41 • 23.10.20
President Armen Sarkissian Meets Emmanuel Macron at Élysée Palace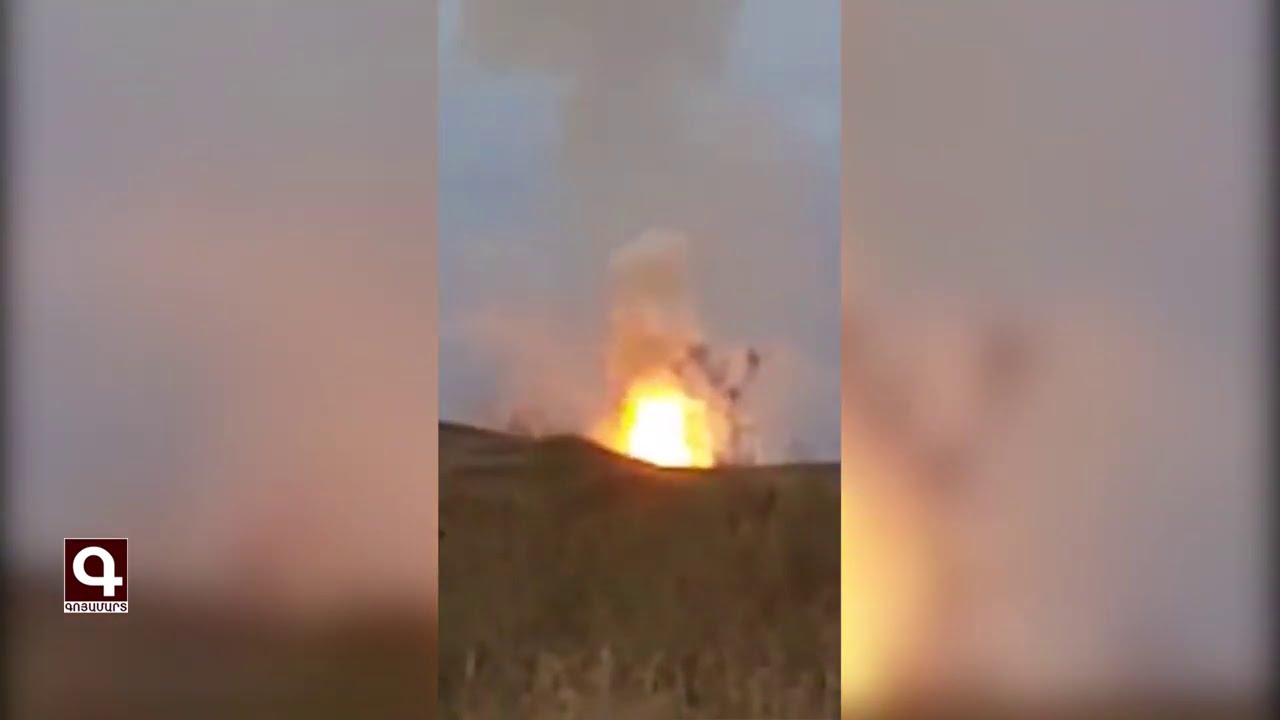 12:16 • 23.10.20
Artsakh Defense Army Neutralizes Azerbaijani Military Hardware
12:02 • 22.10.20
Artsakh Defense Army Units Neutralizing Azerbaijani Military Infrastructures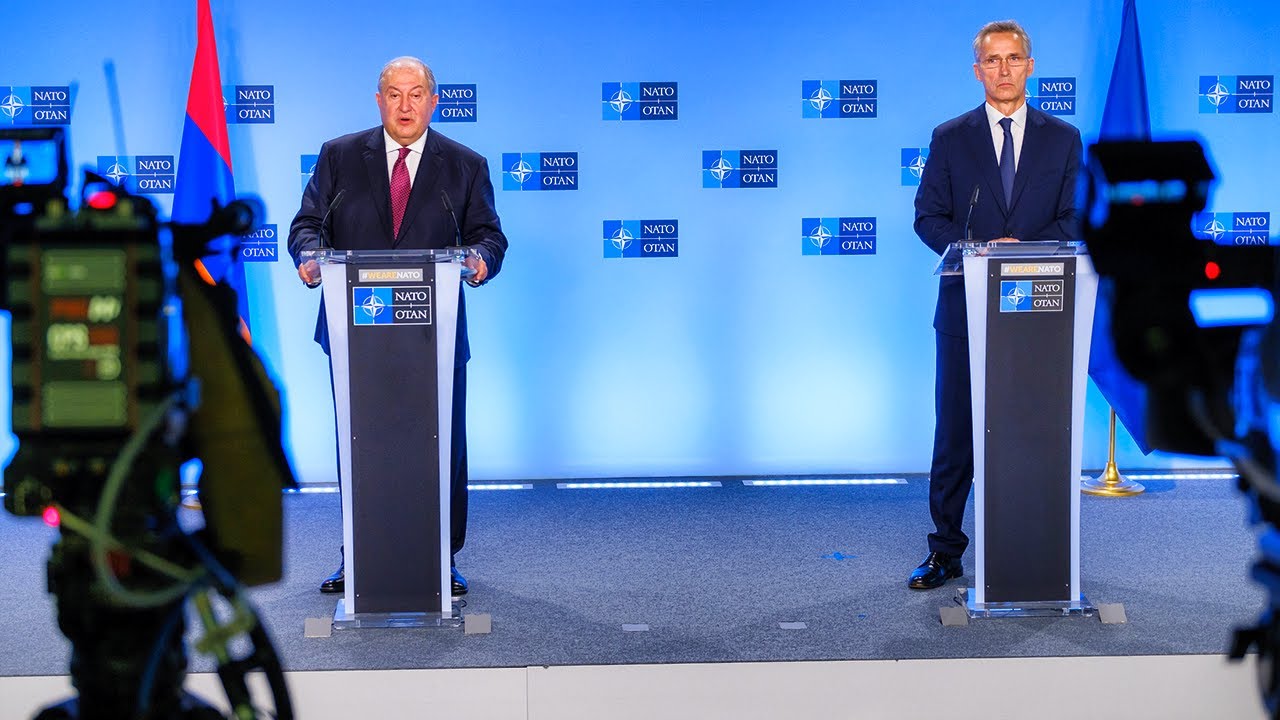 10:35 • 22.10.20
President Armen Sarkissian Meets with NATO Secretary-General in Brussels
10:51 • 17.10.20
Buildings and Homes Lying in Ruins in Nagorno-Karabakh's Capital After Azerbaijani Shelling
15:09 • 15.10.20
Artsakh Defense Army's Precision Fire Gives Deadly Blow to Enemy
13:13 • 13.10.20
Artsakh Defense Army Units Destroying Azerbaijani Tank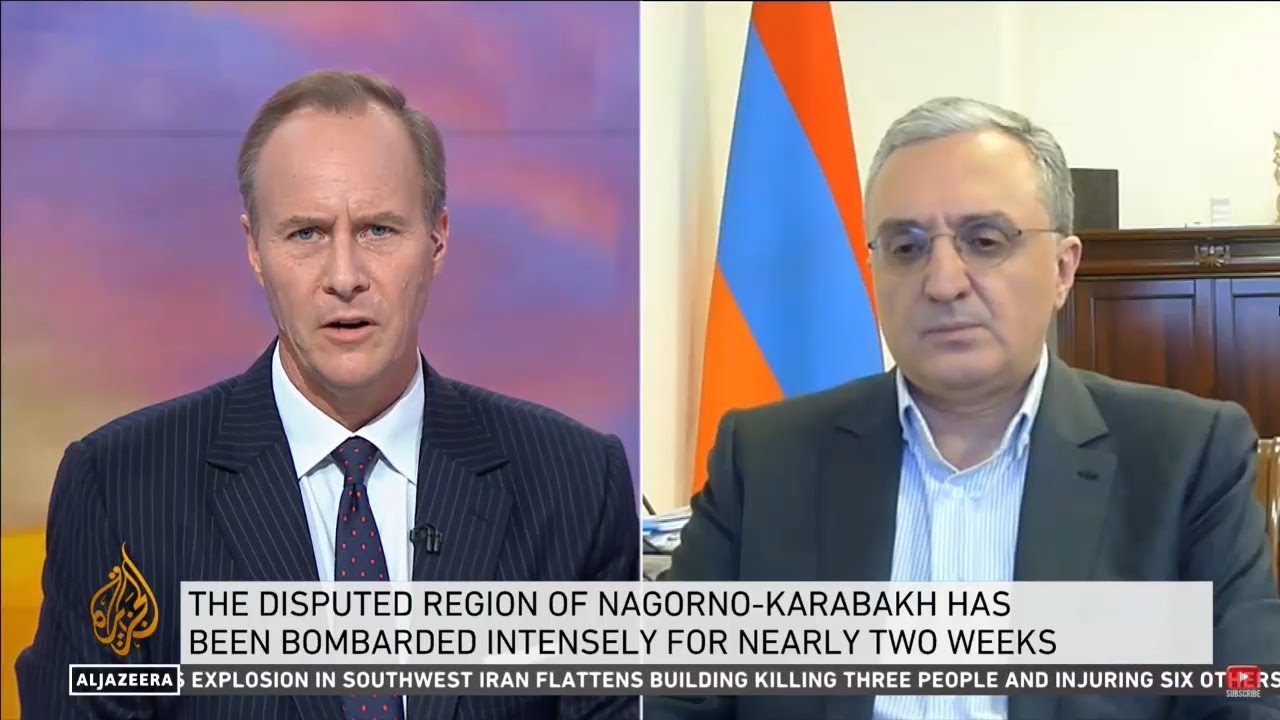 12:56 • 12.10.20
Zohrab Mnatsakanyan: Ceasefire Does not Mandate Azerbaijan to Kill Civilians and Hit Civilian Settlements
12:23 • 12.10.20
Armenians Protest Outside Turkrish Embassy in Los Angeles
17:23 • 09.10.20
Losses in Azerbaijan's Military Featured in Defense Army Footage
15:53 • 09.10.20
Artsakh Defense Army Neutralizing Adversary's Transport Column
14:11 • 09.10.20
Turkey openly backs Azerbaijan 'far more aggressively than in the past' - ABC News on Syrian mercenaries fighting in Karabakh
15:52 • 08.10.20
Iconic Armenian Church Hit in Azerbaijani Attacks in Nagorno-Karabakh City (photos)
10:57 • 08.10.20
Artsakh Defense Army Continues High-Precision Strikes
14:24 • 07.10.20
War Situation in Karabakh on European Parliament's Agenda
19:31 • 05.10.20
Call for Urgent Action: Armenian Journalist Brings Intn'l Colleagues' Attention to Situation iin Artsakh After Azerbaijani Attacks
16:17 • 04.10.20
Turkey's Support to Syrian Mercenaries Fighting Against Artsakh: Facts About Azerbaijani Aggression
12:39 • 04.10.20
Nagorno-Karabakh's Capital Under Azerbaijani Strikes
13:49 • 03.10.20
Armenian Armed Forces Neutralize Azerbaijani Defense Positions
10:12 • 29.09.20
ArmenianTroops Destroy Azerbaijani Armored Fighting Vehicle on Frontline
23:42 • 28.09.20
There is a solid evidence that Azerbaijan has launched a thoroughly planned attack on the NKR
18:45 • 28.09.20
EU calls for Immediate End to Hostilities over Nagorno-Karabakh
18:30 • 28.09.20
Azerbaijan loses 10 units of military equipment after launching tank attack on Karabakh frontline
16:31 • 28.09.20
Azerbaijani Drones Spot Journalists in Naggorno-Karabakh
09:07 • 28.09.20
Azerbaijan Suffers Manpower Losses in Heavy Battles on Karabakh Frontline
13:01 • 09.09.20
Samsung Partners with Tom Browne to Release New Smartphone Edition Worth $3,300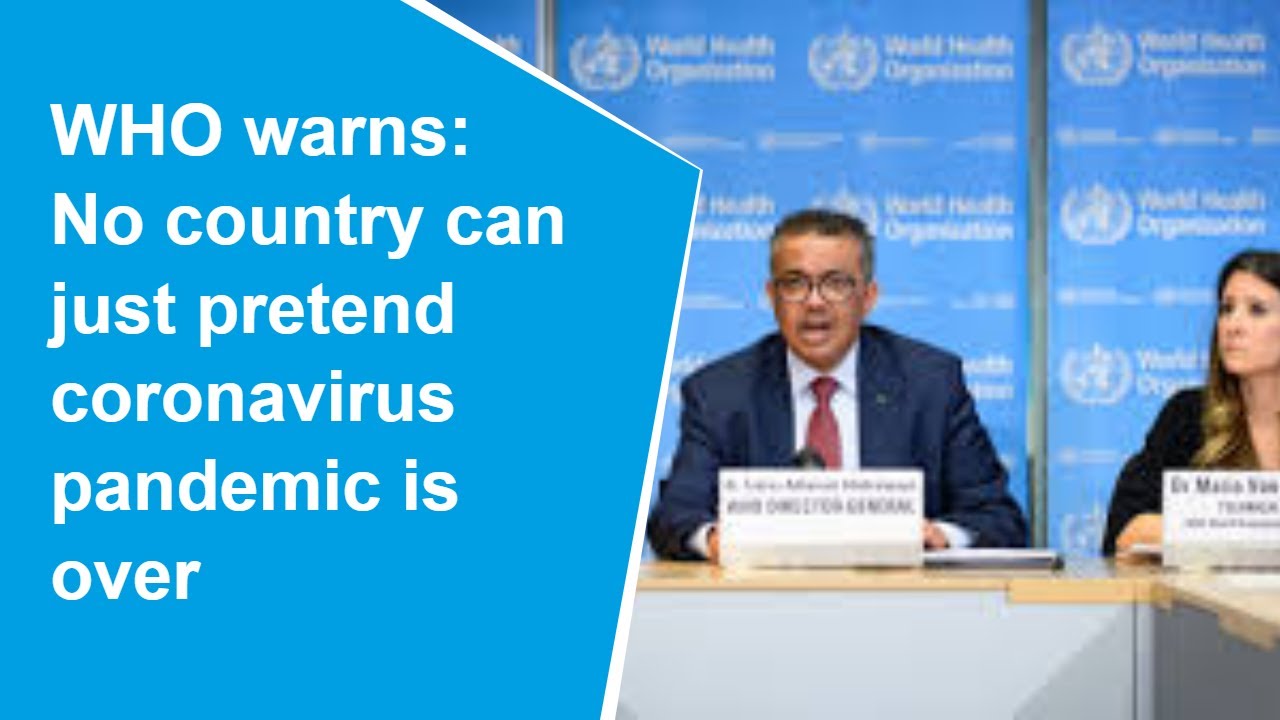 13:39 • 01.09.20
Opening Up Without Control of COVID-19 is Recipe for Disaster, Says WHO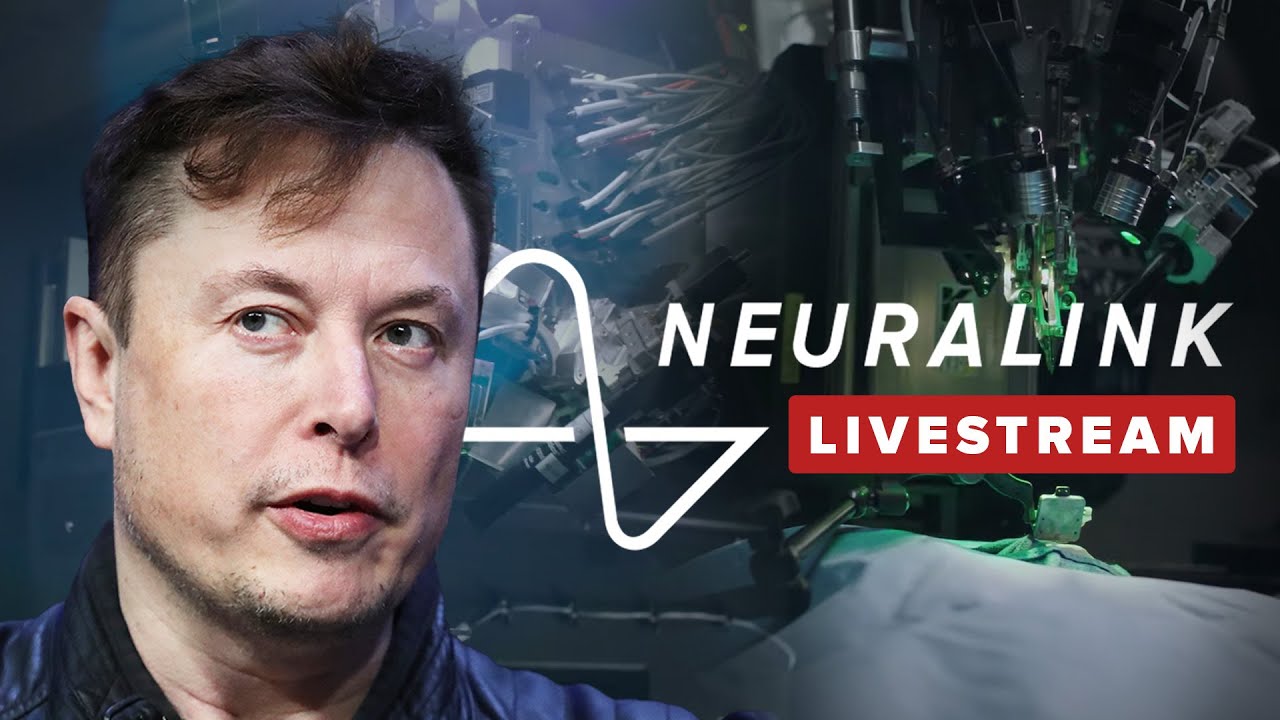 13:19 • 29.08.20
Elon Musk Shows off Brain Implant in Pigs
16:02 • 21.08.20
BTS's 'Dynamite' Video Attracts over 48 Likes in Two Hours