I will not be a leader in Armenia - Serzh Sargsyan
13:03 • 17.02.21
Former President Serzh Sargsyan ruled out any plans for aspiring for a top government office in his recent interview with ArmNews TV:
Mr President, the current government talks a lot about the comeback of the formers, referring to you. The party you lead is active in the extra-parliamentary opposition field, but you do not appear in the public arena, this is your first big interview after some local silence on the platforms. Do you have personal plans for the future of the state? What are your plans?
I have never left big politics, I have been in big politics for the last 30 years. I understand the meaning of the question; I clearly say that I consider that I have completed my service in high positions in the state system. Many can hit back: "Well, in 2015, too, you said that you would run for the post of Prime Minister." It is a topic of another conversation, another interview, but I say that in any case I will not be a leader in Armenia.
In which case?
In any case, I can be an advisor to any official, advisory, but no more, what I said does not mean that I am going to leave active politics, what I said does not mean that the RPA will lose its influence in the political field. On the contrary, I will be active, the RPA will be even more active, if there are elections without the Capitulator, we will actively participate.
As we can see, they rejected the idea of elections.
Well, I do not have the naivety to say, to be honest, to believe that it was a final decision. How many times have people changed their minds, once said this, once said that…
Is it not a final decision?
Of course, not. A person who can give fake information about the war will do so when it comes to elections. The elections are no more important than the war.
Why did Sasun Mikaelyan say that the Artsakh liberation war was less important than the Velvet Revolution?
Well, they said, that is their opinion, my opinion is a little different, that is why not only that we refused.
I can guess that you are not going to run in the elections organized by him?
You are right, but it should not be considered a sign of passivity, we will be active. I repeat, I will not hold any other leadership position.
Mr President, we must summarize the picture of the future, we are living in a very difficult period, it is in general morality, we have received a terrible blow in addition to everything, except for all other losses, as you see the future of Artsakh, the future of Armenia.
I think that the first thing we should do is not to divide Artsakh and Armenia; we cannot have a bad future for Artsakh and think that we can have a good future in Armenia. No matter what tragedy these capitulators have brought about: we must banish despair, we are certainly in a very difficult situation, the unthinkable has already happened, but on the other hand we must simply analyze the reality without fear and look into the eyes of the truth.
Throughout our history, the Armenian people have faced much more difficult situations, but there have been individuals, there have been sympathizers, there have been people with will and brains who have been able to lead our people and we have been able to rise nationally from the ruins. One of the proofs of that is that my generation was able to fight to the death and win.
It was not easy, even in the moments when everything seemed to be over, we were never looking for culprits, but we were able to assess and hold accountable people who did not do their job well. After all, we were a victorious nation for 30 years, the world accepted us as such, we gave our compatriots living far from Armenia the opportunity to be representatives of a victorious nation; we gave them the opportunity to represent that victorious people.
Why am I paying attention to this aspect, since many people talk about emigration, I must say that it is not the right approach. Everyone should understand that after leaving Armenia maybe their living conditions will be better, maybe their children will study in better schools, but they will be representatives of a defeated nation, whether they like it or not, they will not be able to raise their heads.
We must stay in Armenia and realize that we have a difficult task ahead of us, we all have to work hard, big and small, we must realize that we have a short time we will not be able to restore everything, but with this realization and approach we can save the situation.
These authorities must leave, they cannot remain in the same position when there was a catastrophe, it is impossible, and individuals with the abilities I mentioned must come to lead the nation, otherwise we will lose our statehood; we will disappear as a nation. Of course, I consider this last scenario unlikely, but if every day brings us new losses, and we have to humble ourselves every time with something out of hands, then I wonder who needs such a life; who needs such people…
One thing we must remember clearly is that others help those who want to improve their lives or their status, others feel sorry for the beggars, we have never been beggars, we should not be so, we should be able to ensure our security, we should be able to improve our social situation.
Thank you for this opportunity to answer my questions, all the best to you.
I am also grateful for this opportunity
Videos
17:57 • 26.01.21
Only Terrorists Keep Hostages, Putting Forward Preconditions for Their Release - Edmon Marukyan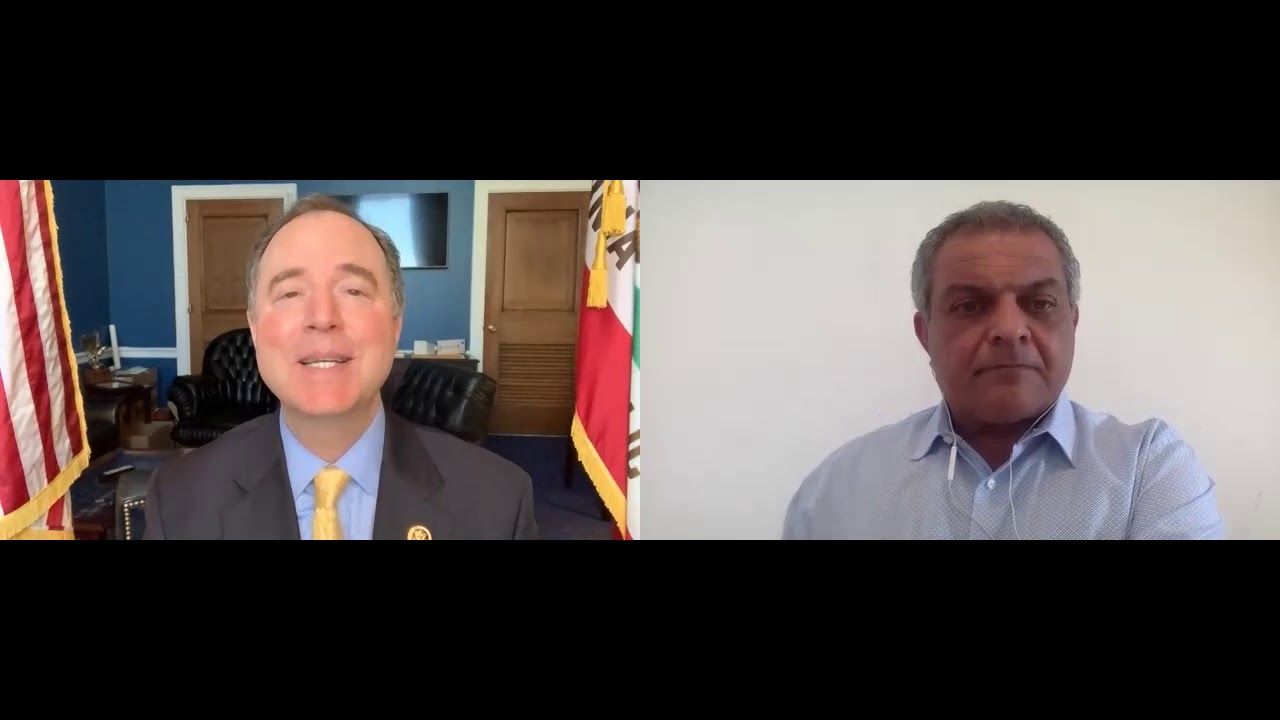 13:33 • 22.01.21
Rep Adam Schiff Says Congress Should Recognize Artsakh
09:42 • 29.12.20
UN's Guterres Issues Global Appeal to Make 2021 'Year of Healing'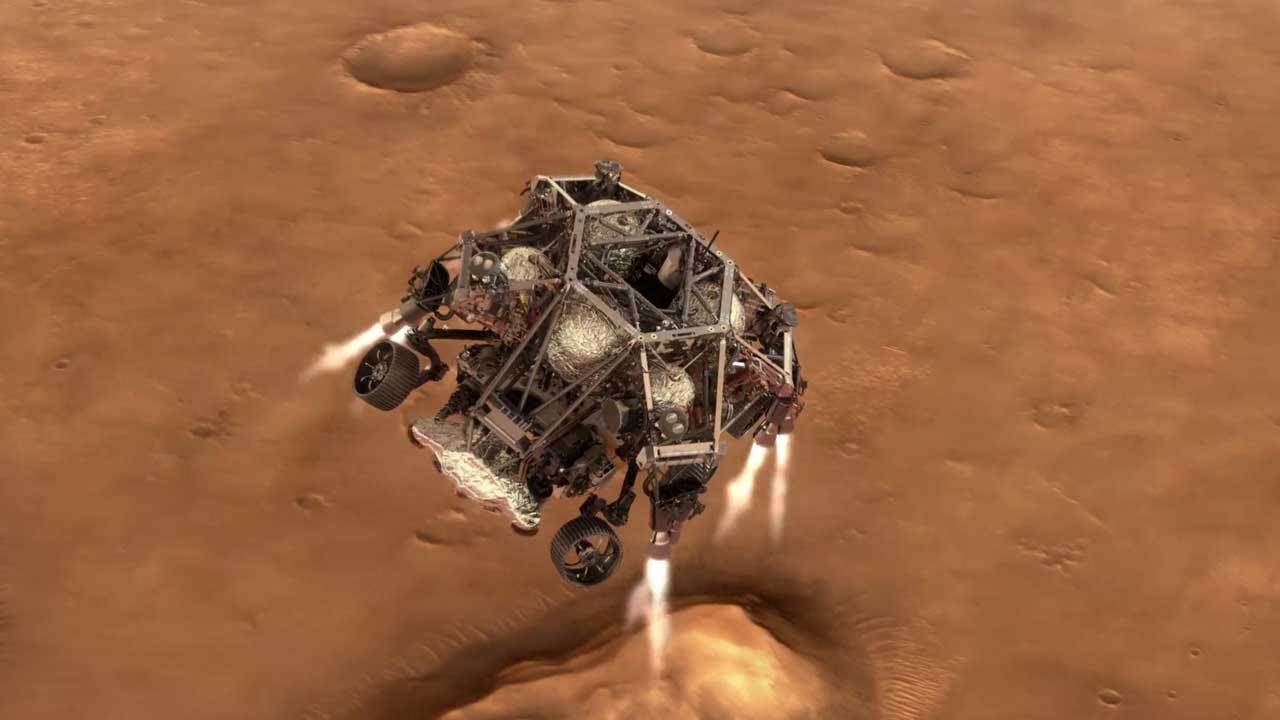 18:41 • 24.12.20
NASA's Mars 2020 Perseverance Rover Landing Animations
13:33 • 31.10.20
Azerbaijan Uses Prohibited Phosphorus Chemical Munitions - Defense Army Video
16:37 • 30.10.20
Artsakh Defense Army Units Neutralizing Azerbaijani Arms Supplies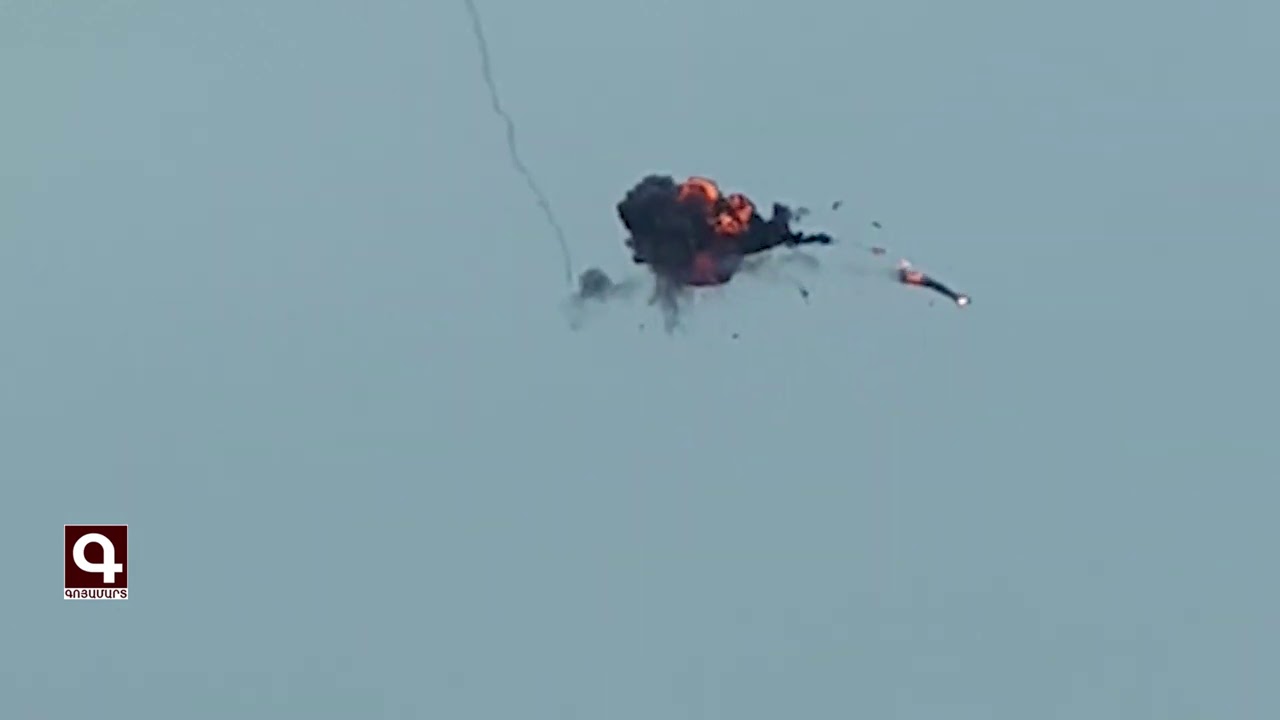 11:25 • 28.10.20
Artsakh Defense Army Units Neutralizing Azerbaijani Drone
13:45 • 24.10.20
Nagorno-Karabakh's Status Has Been At the Heart of Our Approach - Zohrab Mnatsakanyan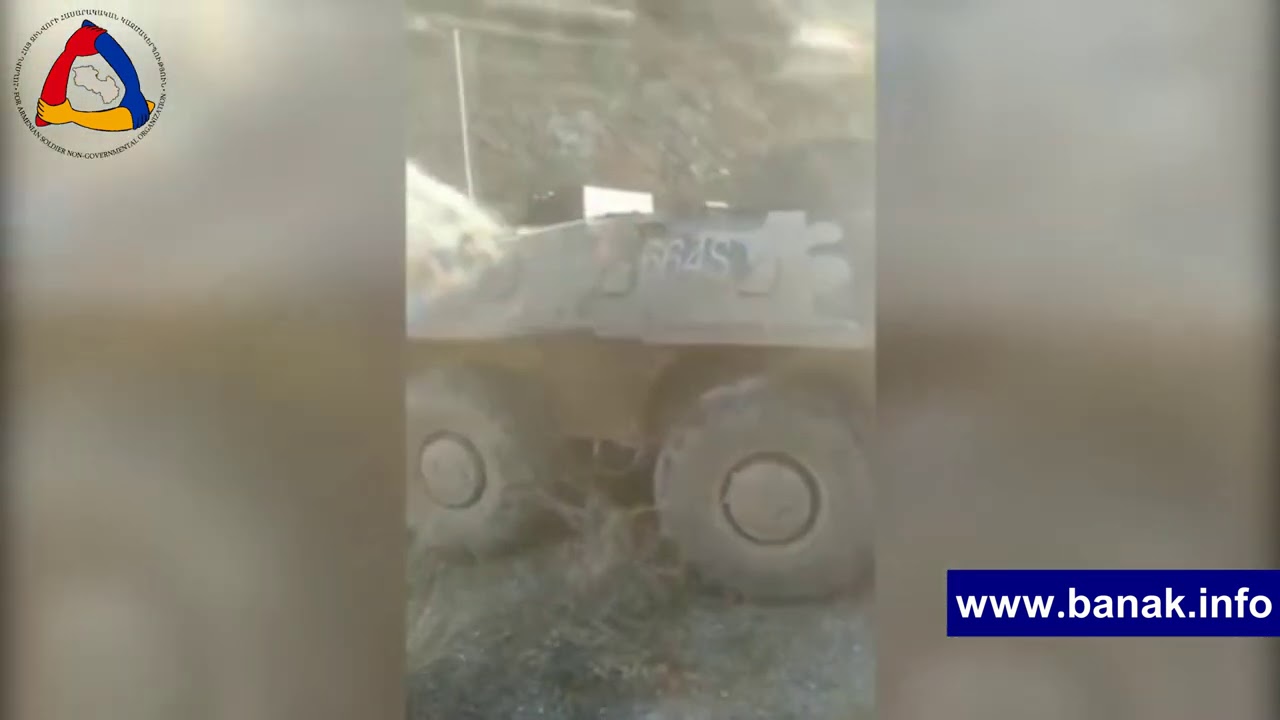 11:51 • 24.10.20
Artsakh Defense Army Releases Video Featuring Damaged Azerbaijani Military Equipment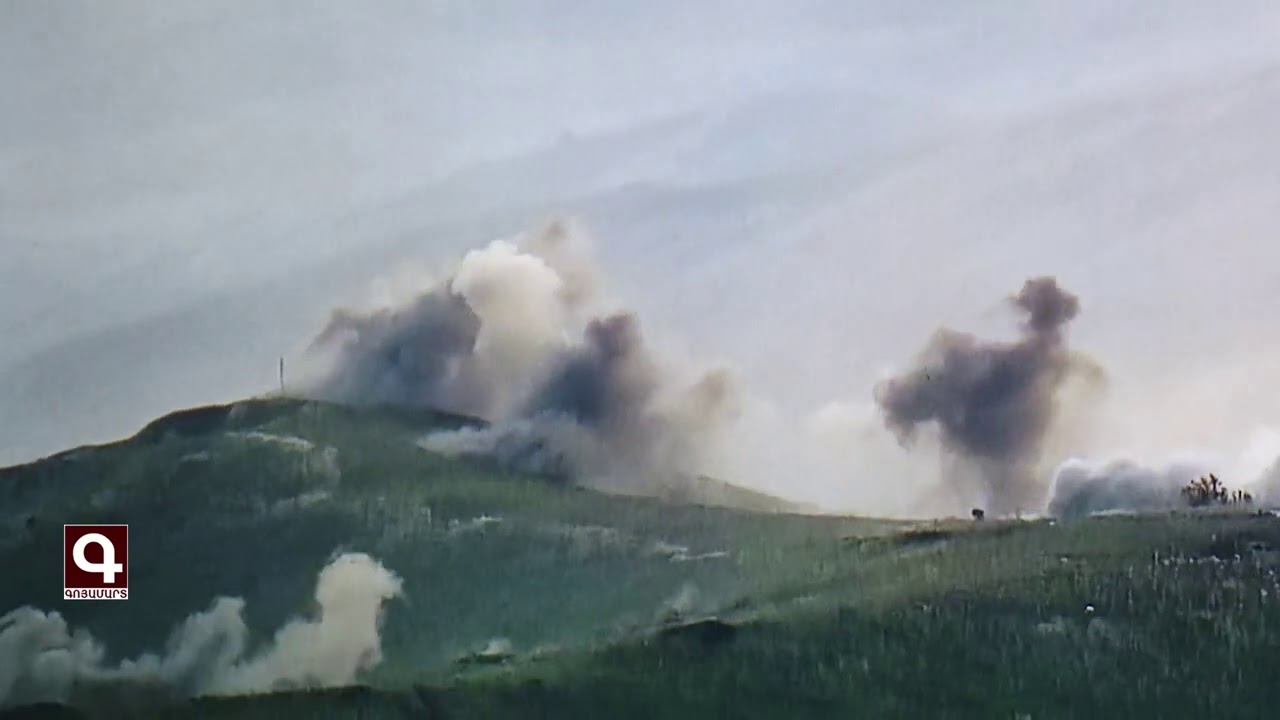 11:40 • 24.10.20
Artsakh Defense Army Units Inflicting Manpower Losses on Azerbaijan
10:39 • 24.10.20
Gas Pipeline Damaged in Azerbaijani Fire Targeting Nagorno-Karabakh's Capital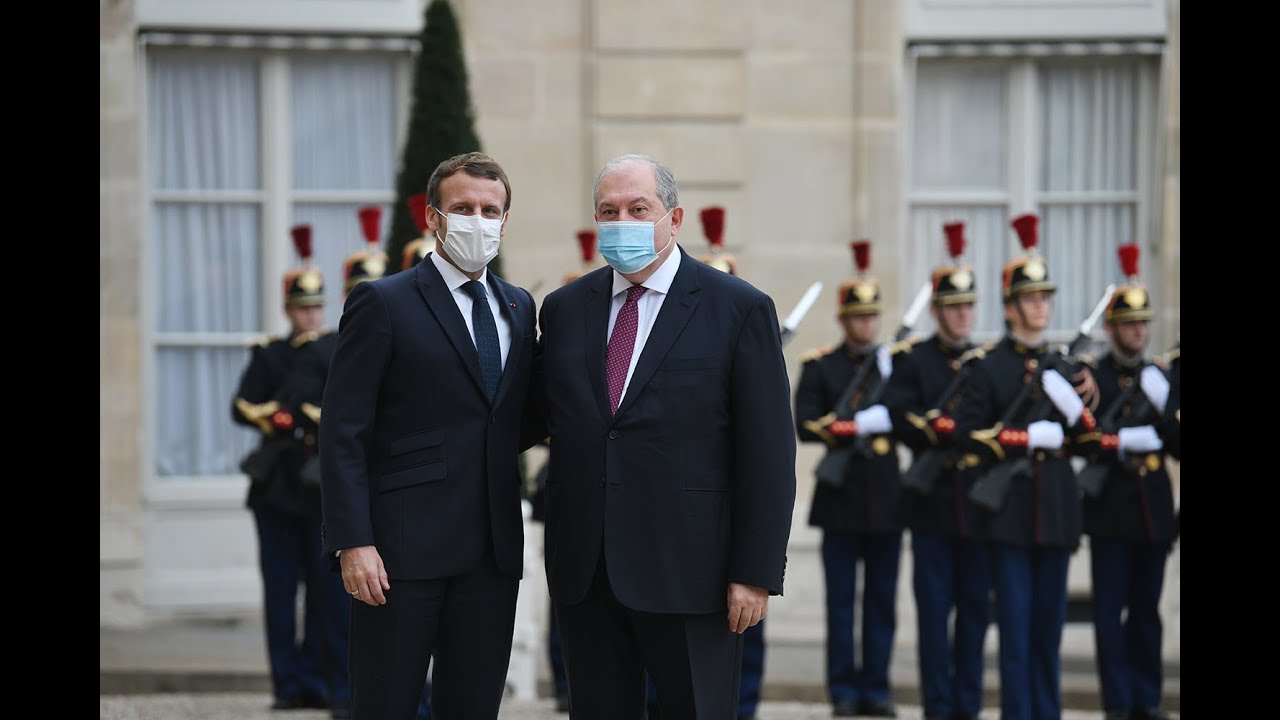 12:41 • 23.10.20
President Armen Sarkissian Meets Emmanuel Macron at Élysée Palace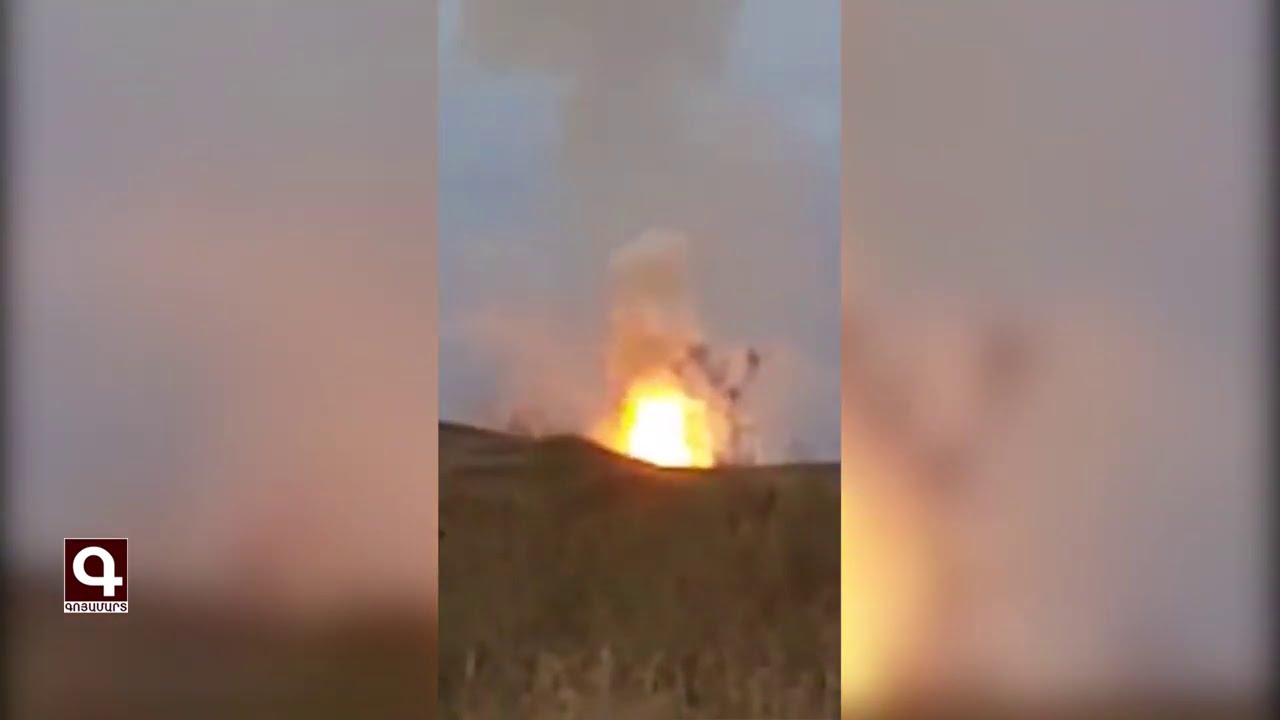 12:16 • 23.10.20
Artsakh Defense Army Neutralizes Azerbaijani Military Hardware
12:02 • 22.10.20
Artsakh Defense Army Units Neutralizing Azerbaijani Military Infrastructures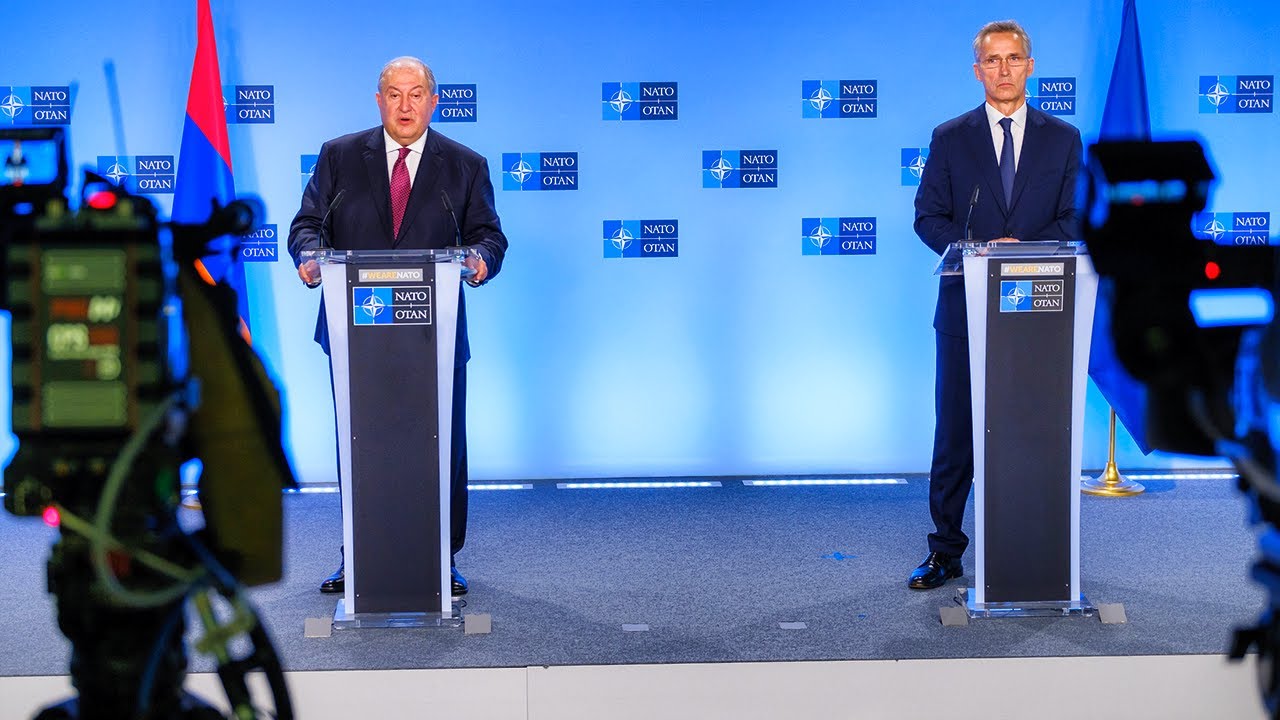 10:35 • 22.10.20
President Armen Sarkissian Meets with NATO Secretary-General in Brussels
10:51 • 17.10.20
Buildings and Homes Lying in Ruins in Nagorno-Karabakh's Capital After Azerbaijani Shelling
15:09 • 15.10.20
Artsakh Defense Army's Precision Fire Gives Deadly Blow to Enemy
13:13 • 13.10.20
Artsakh Defense Army Units Destroying Azerbaijani Tank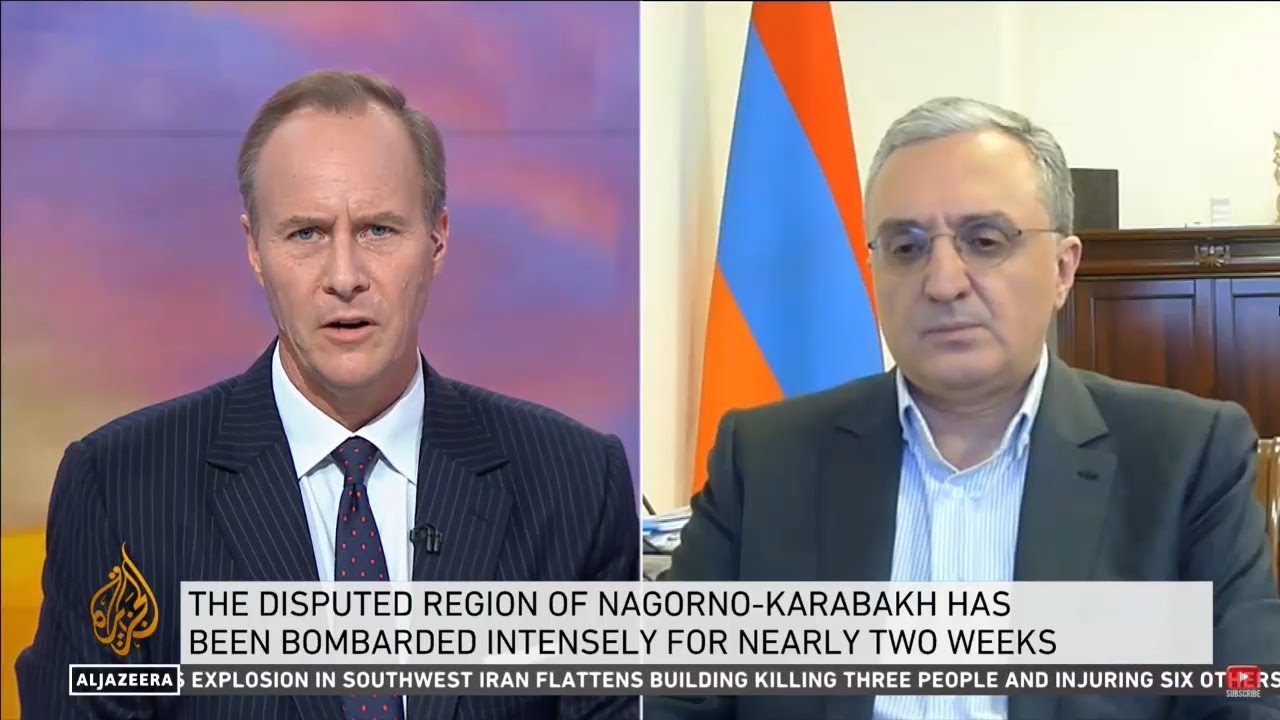 12:56 • 12.10.20
Zohrab Mnatsakanyan: Ceasefire Does not Mandate Azerbaijan to Kill Civilians and Hit Civilian Settlements
12:23 • 12.10.20
Armenians Protest Outside Turkrish Embassy in Los Angeles
17:23 • 09.10.20
Losses in Azerbaijan's Military Featured in Defense Army Footage
15:53 • 09.10.20
Artsakh Defense Army Neutralizing Adversary's Transport Column
14:11 • 09.10.20
Turkey openly backs Azerbaijan 'far more aggressively than in the past' - ABC News on Syrian mercenaries fighting in Karabakh
15:52 • 08.10.20
Iconic Armenian Church Hit in Azerbaijani Attacks in Nagorno-Karabakh City (photos)
10:57 • 08.10.20
Artsakh Defense Army Continues High-Precision Strikes
14:24 • 07.10.20
War Situation in Karabakh on European Parliament's Agenda
19:31 • 05.10.20
Call for Urgent Action: Armenian Journalist Brings Intn'l Colleagues' Attention to Situation iin Artsakh After Azerbaijani Attacks
16:17 • 04.10.20
Turkey's Support to Syrian Mercenaries Fighting Against Artsakh: Facts About Azerbaijani Aggression
12:39 • 04.10.20
Nagorno-Karabakh's Capital Under Azerbaijani Strikes
13:49 • 03.10.20
Armenian Armed Forces Neutralize Azerbaijani Defense Positions
10:12 • 29.09.20
ArmenianTroops Destroy Azerbaijani Armored Fighting Vehicle on Frontline
23:42 • 28.09.20
There is a solid evidence that Azerbaijan has launched a thoroughly planned attack on the NKR
18:45 • 28.09.20
EU calls for Immediate End to Hostilities over Nagorno-Karabakh
18:30 • 28.09.20
Azerbaijan loses 10 units of military equipment after launching tank attack on Karabakh frontline
16:31 • 28.09.20
Azerbaijani Drones Spot Journalists in Naggorno-Karabakh
09:07 • 28.09.20
Azerbaijan Suffers Manpower Losses in Heavy Battles on Karabakh Frontline
13:01 • 09.09.20
Samsung Partners with Tom Browne to Release New Smartphone Edition Worth $3,300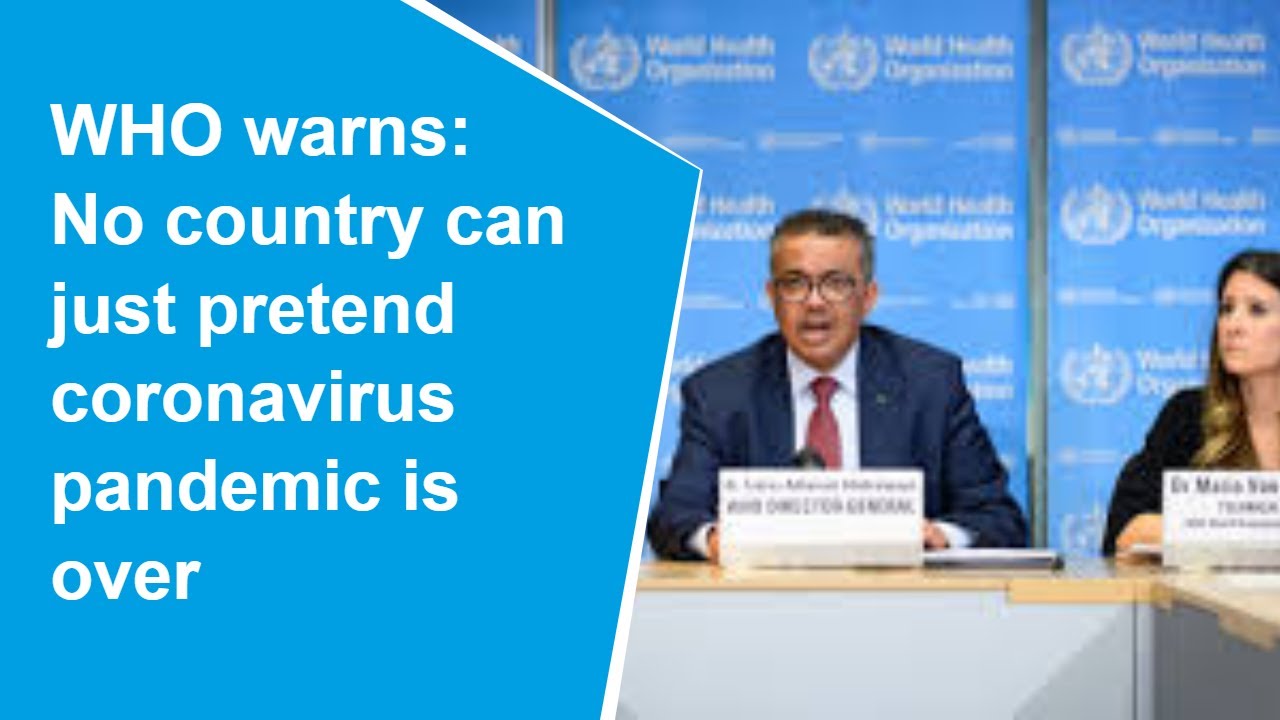 13:39 • 01.09.20
Opening Up Without Control of COVID-19 is Recipe for Disaster, Says WHO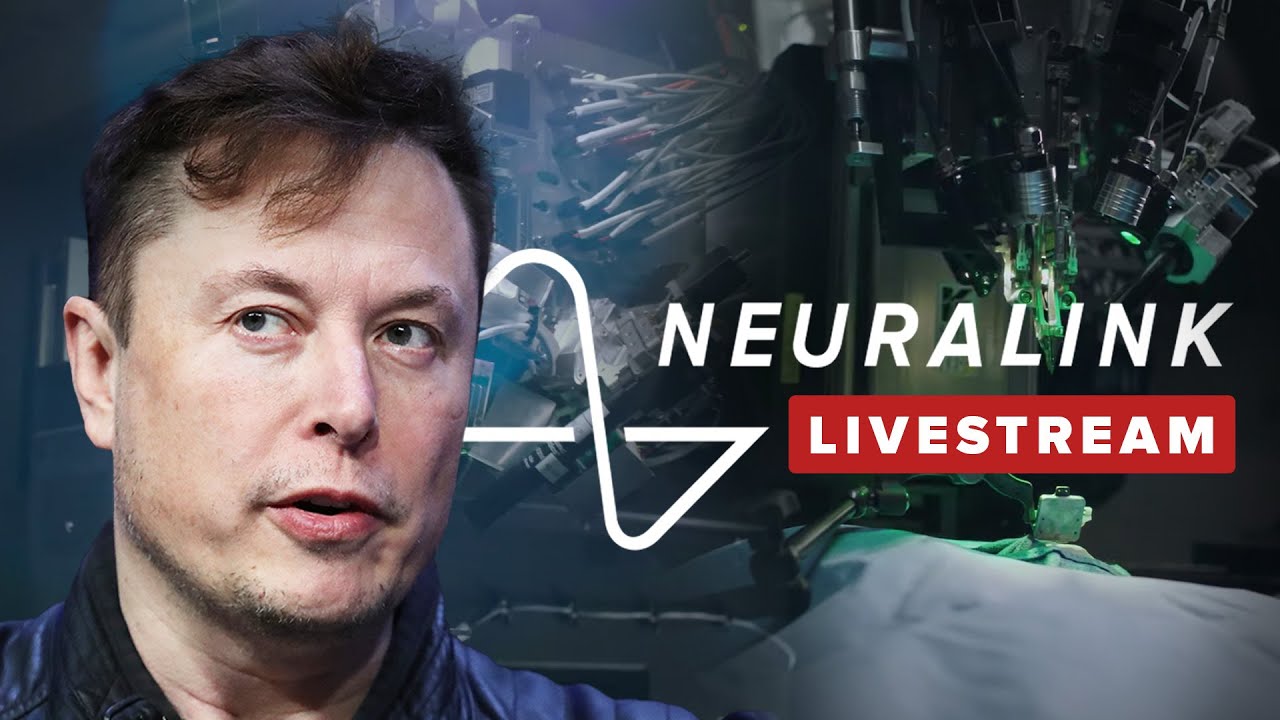 13:19 • 29.08.20
Elon Musk Shows off Brain Implant in Pigs
16:02 • 21.08.20
BTS's 'Dynamite' Video Attracts over 48 Likes in Two Hours