Jailed former Armenian parliament official's lawyers appeal to Ombudsman - Pastinfo
16:18 • 23.02.21
The advocates representing Ara Saghatelyan, the recently detained former chief of the National Assembly's staff, have appealed to the Ombudsman of Armenia, questioning the legitimacy of the court measure.
In comments to Pastinfo, a member of the defense team, Hakob Yenokyan, said they called a special attention to "anti-legal processes" observed on the arrest day. Representatives from the Human Rights Defender's Office later visited the detention ward where Saghatelyan is being held in isolation.
The National Security Service (NSS) had earlier searched the offices of Saghatelyan, political analyst Karen Bekaryan, an expert in Azerbaijani studies, Angela Elibekova, and a specialist of constitutional law, Gohar Meloyan. All the four were later apprehended after a confiscation of personal computers and mobile phones. The latter two were later released; Saghatelyan, Bekaryan and two civic activists, identified as Mher Sargsyan and Aram Sargsyan, were arrested. A motion for their detention was later filed with a first instance court which, however, rejected the measure of restraint on the grounds of "insufficient reasonable suspicion".
The Yerevan Court of General Jurisdiction had also ruled on the illegitimacy of Saghatelyan's arrest, citing "unconfirmed evidence" in the suspicions of "breaches of martial law" under conditions of war. But the court later issued a sanction for detaining the politiician.
Saghatelyan, who earlier headed the Public Relations and Information Center (an instution adjunct to the Staff of the President of Armenia), played an active role for many yearsin the information warfare against Azerbaijan, making the war crimes committed by that country's leadership accessible to the international media.
He went to Artsakh (Nagorno-Karabakh) shortly after the outbreak of the 2020 war to assist in the activities of the international media outlets covering details of the attacks by the Turkish-Azerbaijani tandem. On November 8, a day before the signing the capitulation act (the Russia-brokered ceasefire that led to the loss of about 85 per cent of Artsakh), the government-run "black propaganda" reportedly began lashing out at him, spreading libels against the former official. The reports were denied shortly afterwards, and criminal cases followed. Later, however, Taron Chakhoyan, a person notorious for spreading lies through fake social media accounts, was promoted to the rank of a deputy chief of the prime minister of Armenia. Nikol Pashinyan's move to appoint him to the senior government post was seen as an apparent sign that Chakhoyan himself was the person behind the widely perceived persecutions against Saghatelyan.
Saghatelyan had earlier revealed to Pastinfo his suspicions of "too much concentration' on, and "cautious attitude towards", his personality. He said that he also feared special measures being taken in an effort to discredit him or isolate him from certain processes.
The expert community had earlier reported "political persecutions" against Saghatelyan, insisting on his status as a political prisoner.
Videos
15:20 • 24.05.21
Interview with Francis Malige, EBRD Managing Director
11:39 • 24.04.21
Armenians Commemorating 106th Anniversary of Genocide
09:40 • 23.04.21
Biden Under Pressure to Recognize Armenian Genocide - KTLA 5 News
15:34 • 22.04.21
Governance and Oversight Capacities Account for Our Bank's Robust Management System - Philip Lynch, Independent Board Member at Ameriabank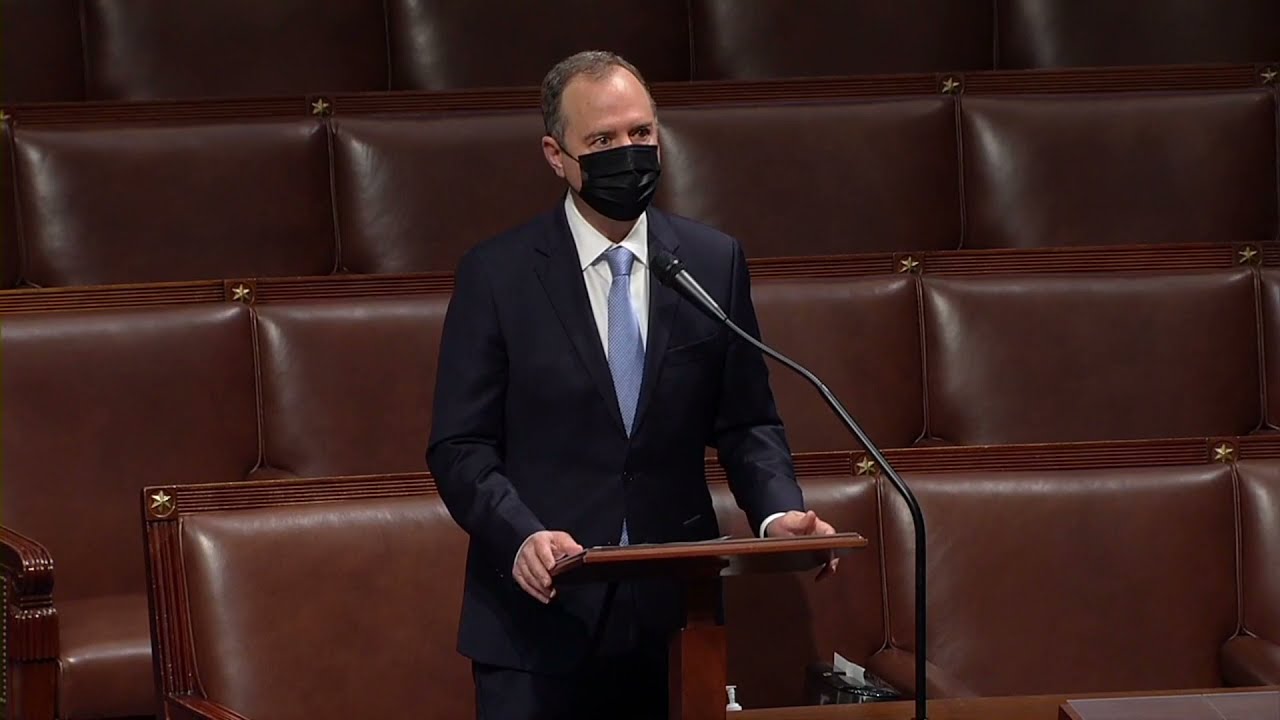 14:09 • 21.04.21
'Mr. President, It Is Now in Your Power to Right Decades of Denial' - US Congressman Adam Schiff Urges Joe Biden to Recognize Armenian Genocide
12:37 • 03.04.21
Armenians of Nagorno-Karabakh in Despair After Trauma of Military Defeat - France 24
17:33 • 11.03.21
Interview with Kakhaber Kiknavelidze, an Independent Member of Ameriabank Board of Directors
17:57 • 26.01.21
Only Terrorists Keep Hostages, Putting Forward Preconditions for Their Release - Edmon Marukyan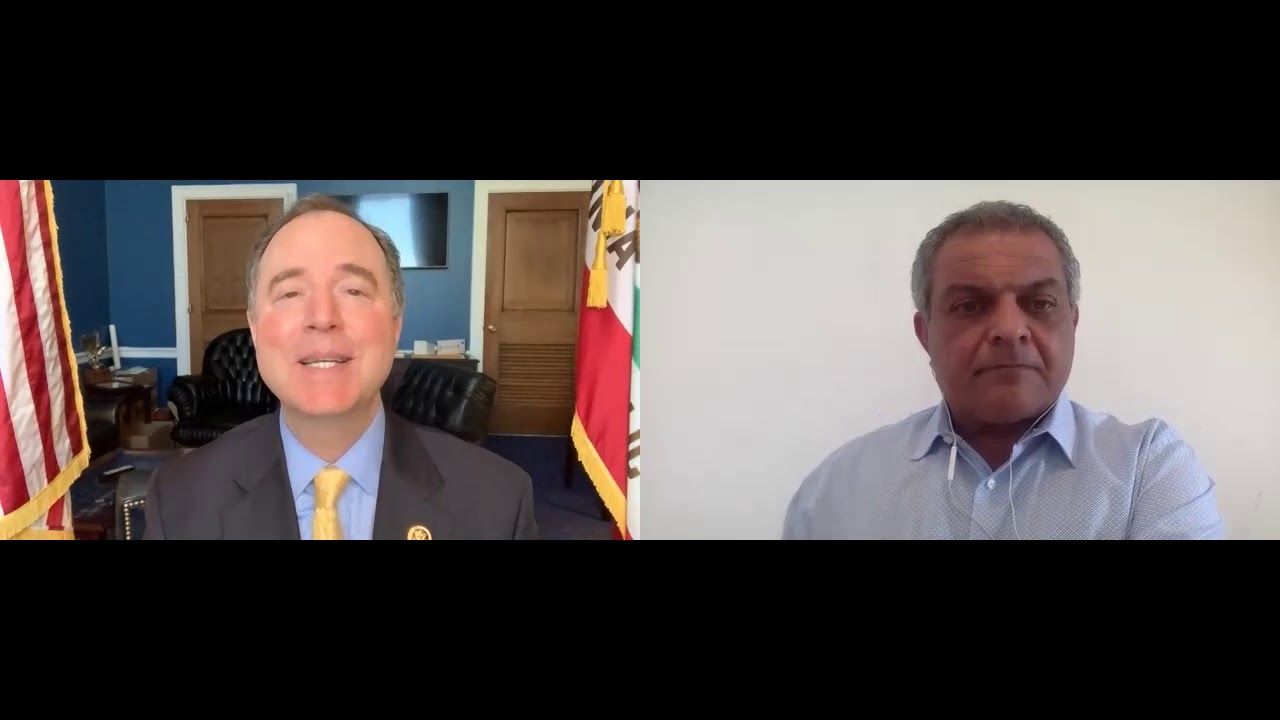 13:33 • 22.01.21
Rep Adam Schiff Says Congress Should Recognize Artsakh
09:42 • 29.12.20
UN's Guterres Issues Global Appeal to Make 2021 'Year of Healing'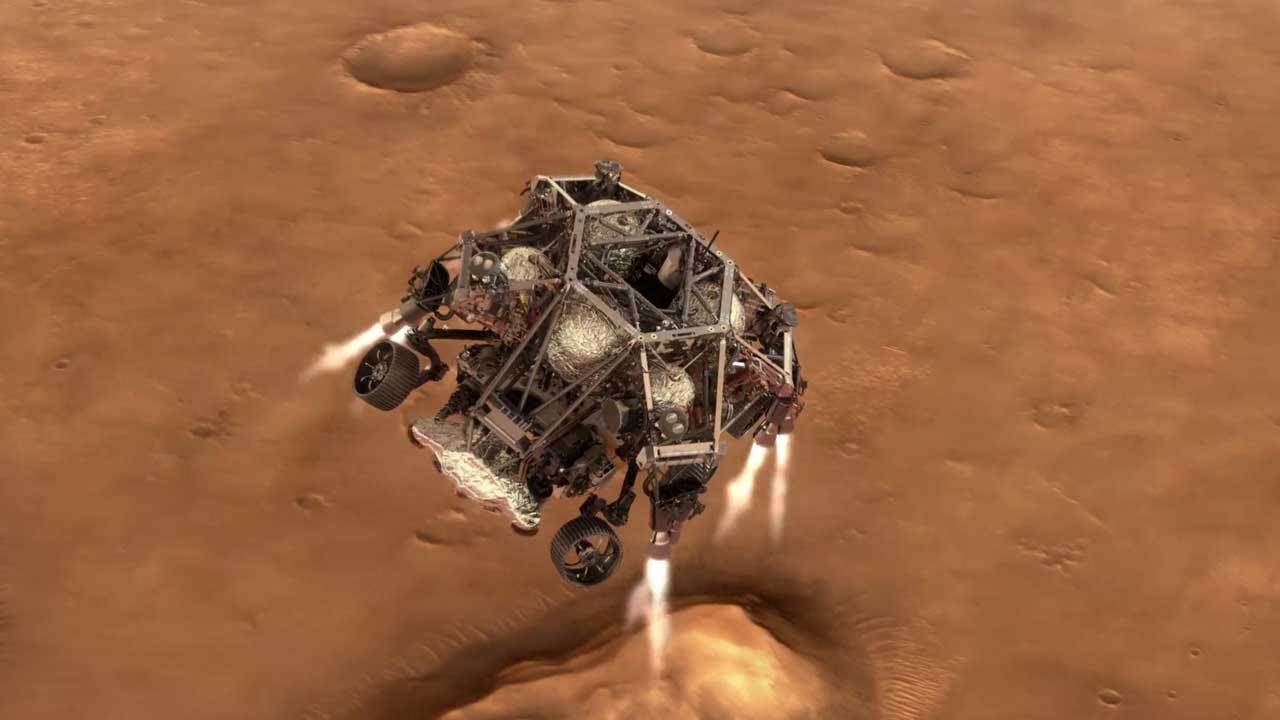 18:41 • 24.12.20
NASA's Mars 2020 Perseverance Rover Landing Animations
13:33 • 31.10.20
Azerbaijan Uses Prohibited Phosphorus Chemical Munitions - Defense Army Video
16:37 • 30.10.20
Artsakh Defense Army Units Neutralizing Azerbaijani Arms Supplies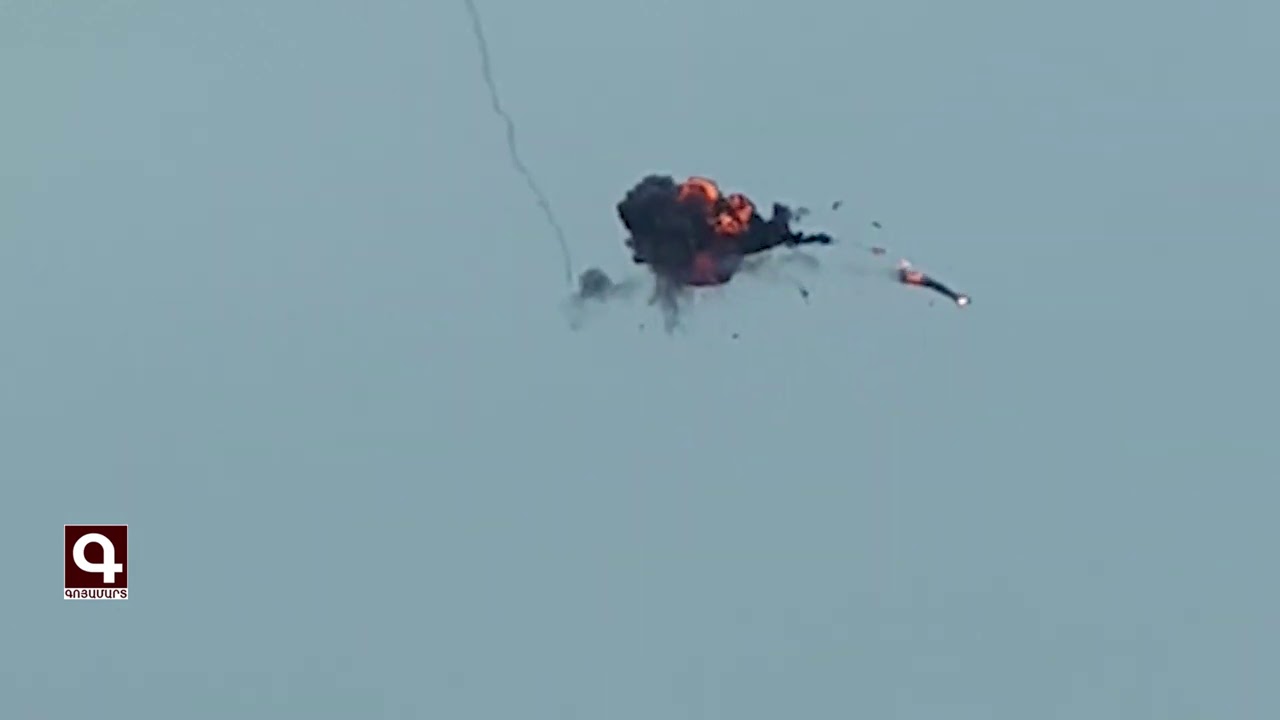 11:25 • 28.10.20
Artsakh Defense Army Units Neutralizing Azerbaijani Drone
13:45 • 24.10.20
Nagorno-Karabakh's Status Has Been At the Heart of Our Approach - Zohrab Mnatsakanyan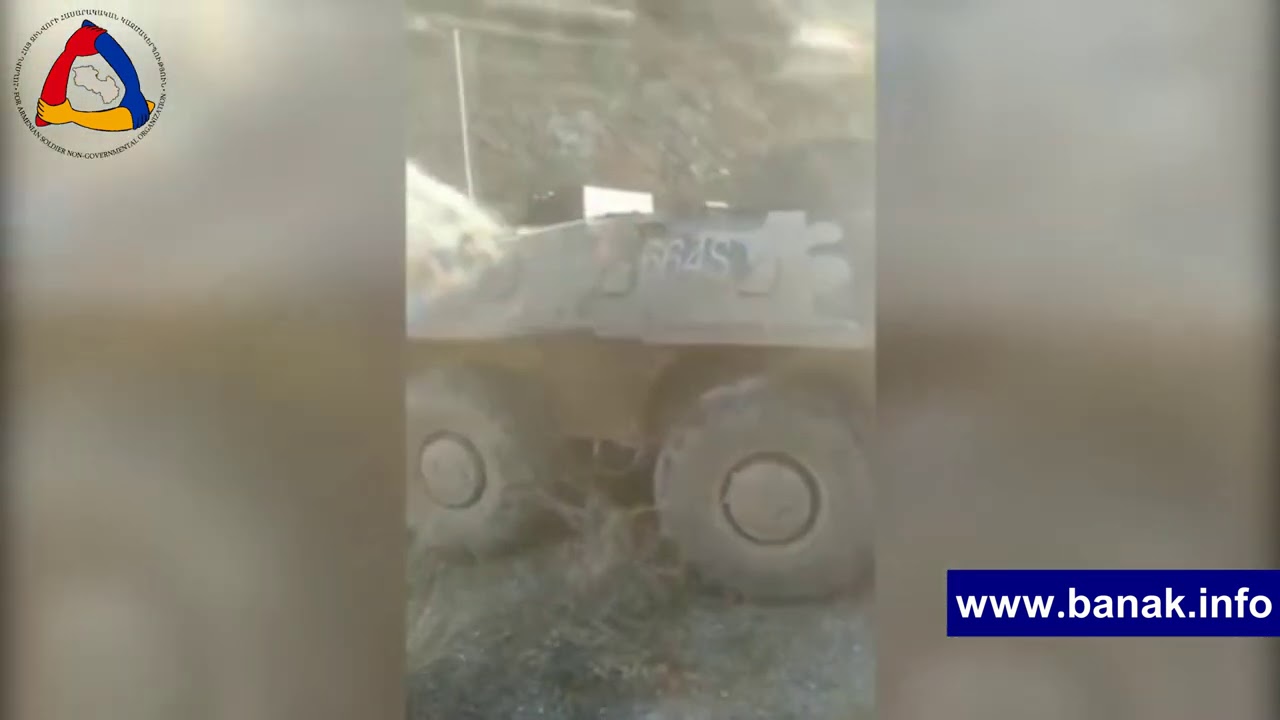 11:51 • 24.10.20
Artsakh Defense Army Releases Video Featuring Damaged Azerbaijani Military Equipment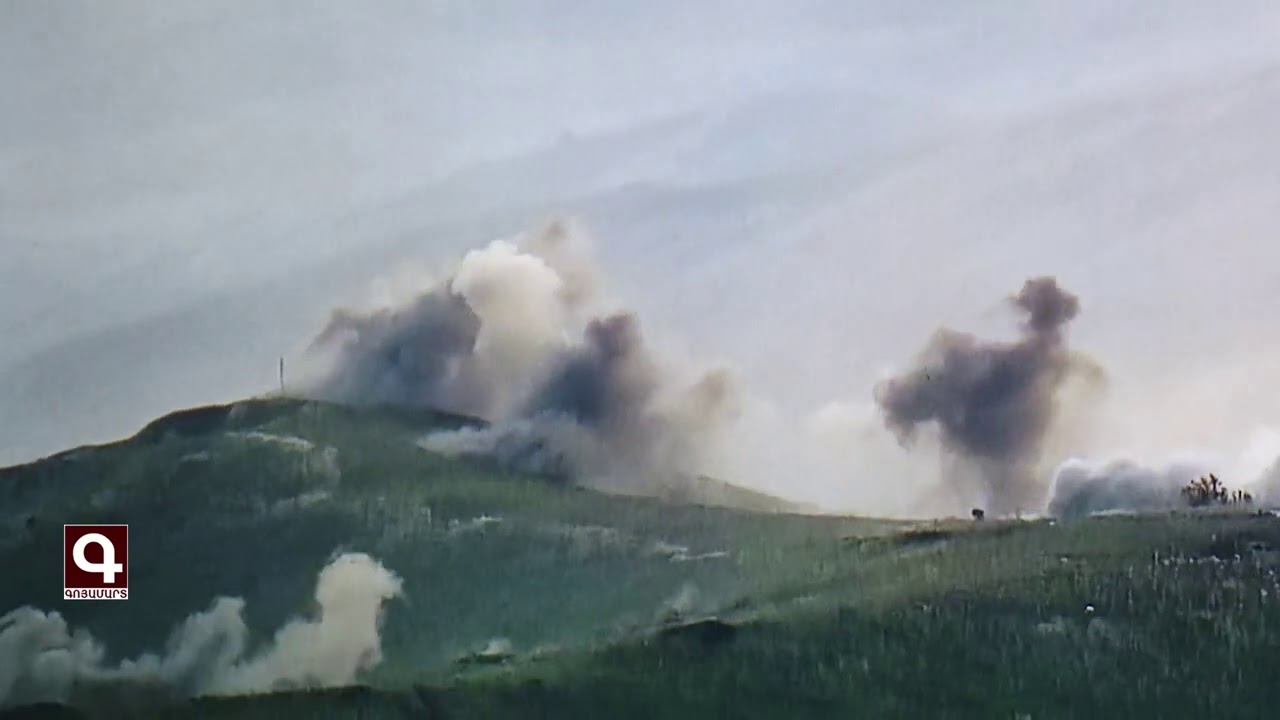 11:40 • 24.10.20
Artsakh Defense Army Units Inflicting Manpower Losses on Azerbaijan
10:39 • 24.10.20
Gas Pipeline Damaged in Azerbaijani Fire Targeting Nagorno-Karabakh's Capital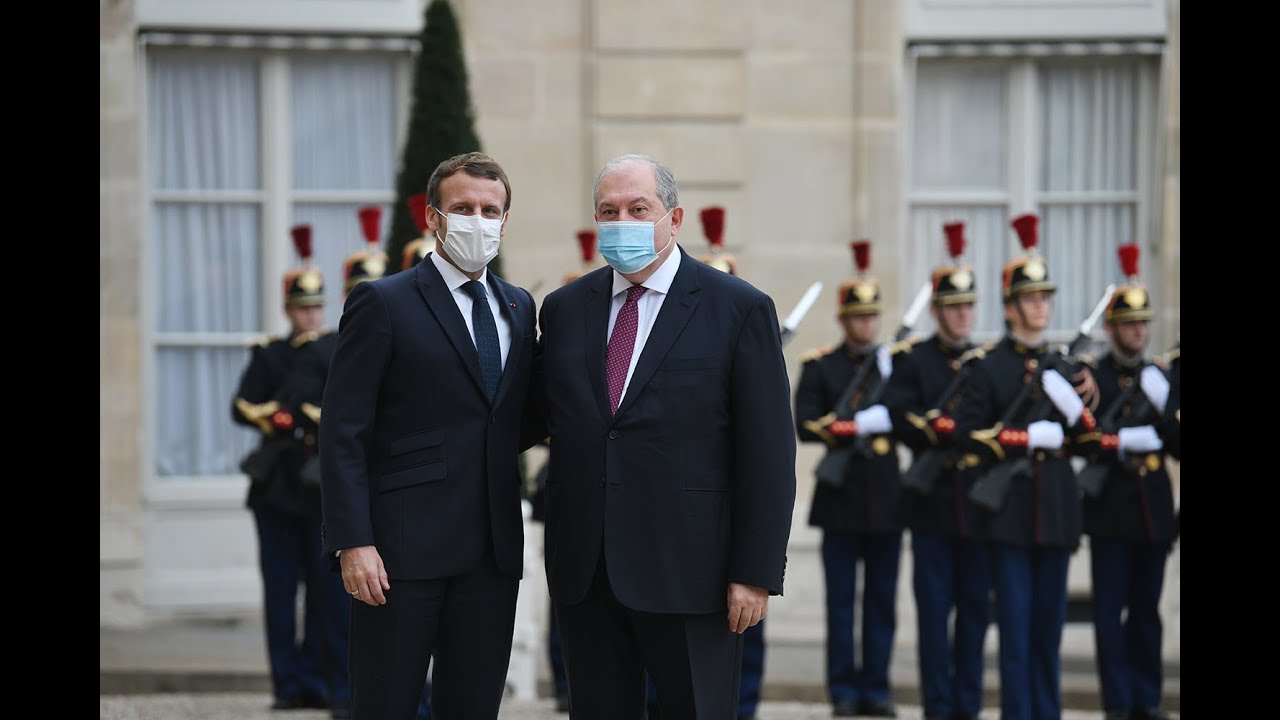 12:41 • 23.10.20
President Armen Sarkissian Meets Emmanuel Macron at Élysée Palace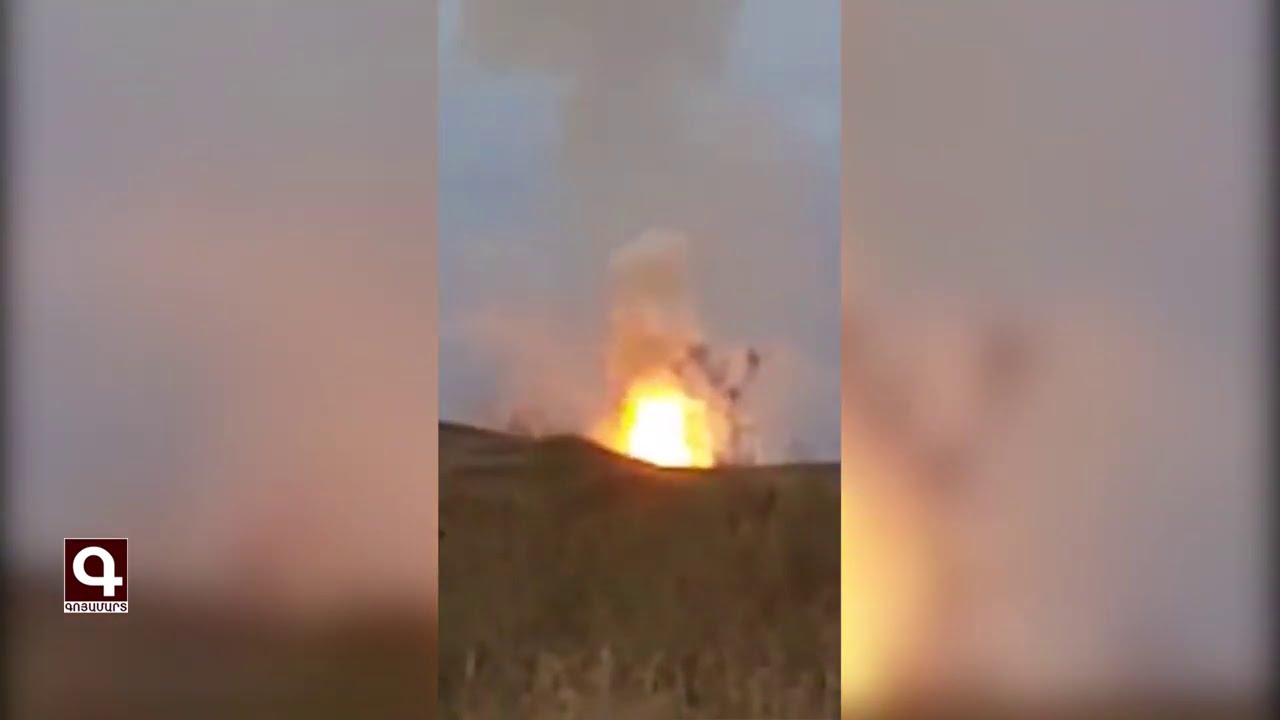 12:16 • 23.10.20
Artsakh Defense Army Neutralizes Azerbaijani Military Hardware
12:02 • 22.10.20
Artsakh Defense Army Units Neutralizing Azerbaijani Military Infrastructures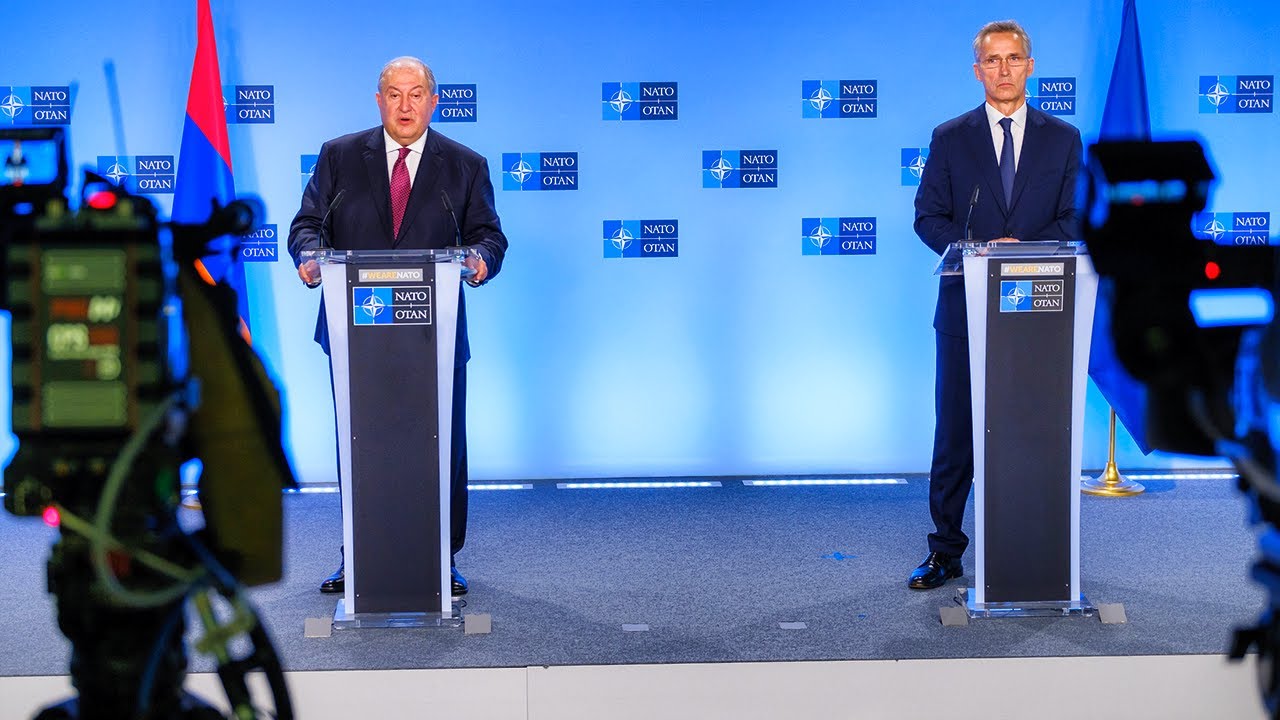 10:35 • 22.10.20
President Armen Sarkissian Meets with NATO Secretary-General in Brussels
10:51 • 17.10.20
Buildings and Homes Lying in Ruins in Nagorno-Karabakh's Capital After Azerbaijani Shelling
15:09 • 15.10.20
Artsakh Defense Army's Precision Fire Gives Deadly Blow to Enemy
13:13 • 13.10.20
Artsakh Defense Army Units Destroying Azerbaijani Tank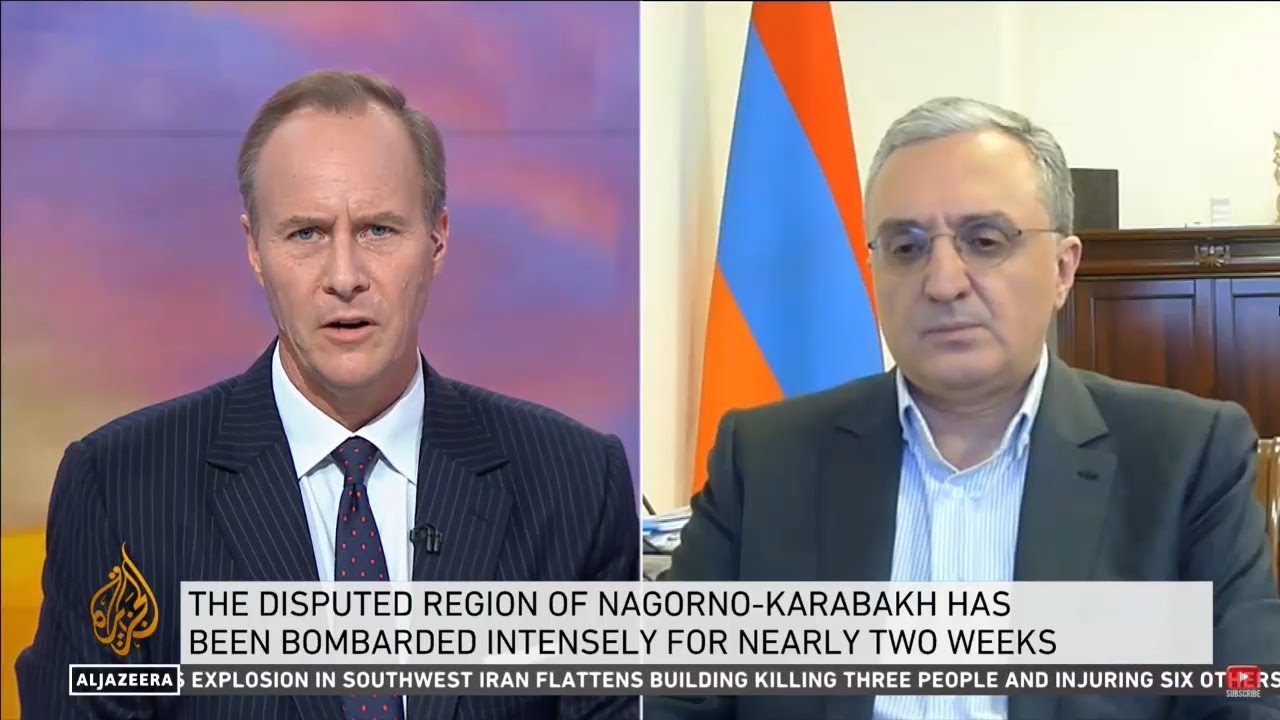 12:56 • 12.10.20
Zohrab Mnatsakanyan: Ceasefire Does not Mandate Azerbaijan to Kill Civilians and Hit Civilian Settlements
12:23 • 12.10.20
Armenians Protest Outside Turkrish Embassy in Los Angeles
17:23 • 09.10.20
Losses in Azerbaijan's Military Featured in Defense Army Footage
15:53 • 09.10.20
Artsakh Defense Army Neutralizing Adversary's Transport Column
14:11 • 09.10.20
Turkey openly backs Azerbaijan 'far more aggressively than in the past' - ABC News on Syrian mercenaries fighting in Karabakh
15:52 • 08.10.20
Iconic Armenian Church Hit in Azerbaijani Attacks in Nagorno-Karabakh City (photos)
10:57 • 08.10.20
Artsakh Defense Army Continues High-Precision Strikes
14:24 • 07.10.20
War Situation in Karabakh on European Parliament's Agenda
19:31 • 05.10.20
Call for Urgent Action: Armenian Journalist Brings Intn'l Colleagues' Attention to Situation iin Artsakh After Azerbaijani Attacks
16:17 • 04.10.20
Turkey's Support to Syrian Mercenaries Fighting Against Artsakh: Facts About Azerbaijani Aggression
12:39 • 04.10.20
Nagorno-Karabakh's Capital Under Azerbaijani Strikes
13:49 • 03.10.20
Armenian Armed Forces Neutralize Azerbaijani Defense Positions
10:12 • 29.09.20
ArmenianTroops Destroy Azerbaijani Armored Fighting Vehicle on Frontline
23:42 • 28.09.20
There is a solid evidence that Azerbaijan has launched a thoroughly planned attack on the NKR
18:45 • 28.09.20
EU calls for Immediate End to Hostilities over Nagorno-Karabakh