State Revenue Committee chief meets with major Armenian taxpayers
14:09 • 01.03.21
Head of the State Revenue Committee (SRC) Edvard Hovhannisyan on Monday held a meeting with over 400 major Armenian taxpayers to hear the existing concerns and proposals and agree on future cooperation efforts.
The discussion capped the series of meetings bringing together tax agencies and taxpayers with an aim of fostering the developing dialogue over the pressing problems in the tax and customs administration.
Summing up the outcomes of 2020, a year full of challenges and complexities, Harutyunyan emphasized taxpayers' essential role in ensuring the annual records. "Taxpayers' participation in the net tax revenue was essentially high – 71% or 773.3 billion Armenian Drams (AMD 527 = USD 1), which is a very prestigious and at the same time responsible record for you. We attach importance to taxpayers' participation in business processes and consequencly treat you as pivotal role-players in securing tax revenues," he noted.
Highlighting the partnership component of the meetings, Hovhannisyan said he also expects that the kind of format will help clarify the framework mutual activities. "The Committee attaches a primary role to the quality of the services rendered, to which the numerous activities in the sector bear a clear testimony in point of fact. We prioritize the mutual willinginess and practical steps towards the strengthening of the SRC-business partnership platform," he emphasized.
Hovhannisyan meantime pointed out to the frequently occurring infringements, reminding the businessmen of the Committee's continuing work towards develoiping analytical capaicities and oversight tools. He called upon the participants to raise the problem potentially underlying the infringments in an effort to facilitate the Committee's work towards achieving solitions and ensuring the businesses' disciplined behavior.
Informing the entrapreneurs of the decision to incorporate a provision on taxpayers' disciplined status into the Tax Code of Armenia, the Committee's chief said they intend the new measure to offer privileges to law-abiding businessmen. "As [owners of] already accomplished business[es], we expect you, in the first place, to demonstrate a disciplined behavior to help us outline also other business sector representatives' style of work," he added.
The businessmen attending the meeting raised numerous questions dealing with such procedures as rapid customs clearance, determinations of the customs tariff, as well as labelling of customs cleared goods. Apart from Hovhannisyan, also deputy chiefs of the Committee responded to the questions and concerns. For purposes of discussing, and offering joint solutions to, the problems requiring in-depth solutions, Hovhanniesyan asked the responsible officials to hold working meetings with the interested sides.
Videos
12:37 • 03.04.21
Armenians of Nagorno-Karabakh in Despair After Trauma of Military Defeat - France 24
17:33 • 11.03.21
Interview with Kakhaber Kiknavelidze, an Independent Member of Ameriabank Board of Directors
17:57 • 26.01.21
Only Terrorists Keep Hostages, Putting Forward Preconditions for Their Release - Edmon Marukyan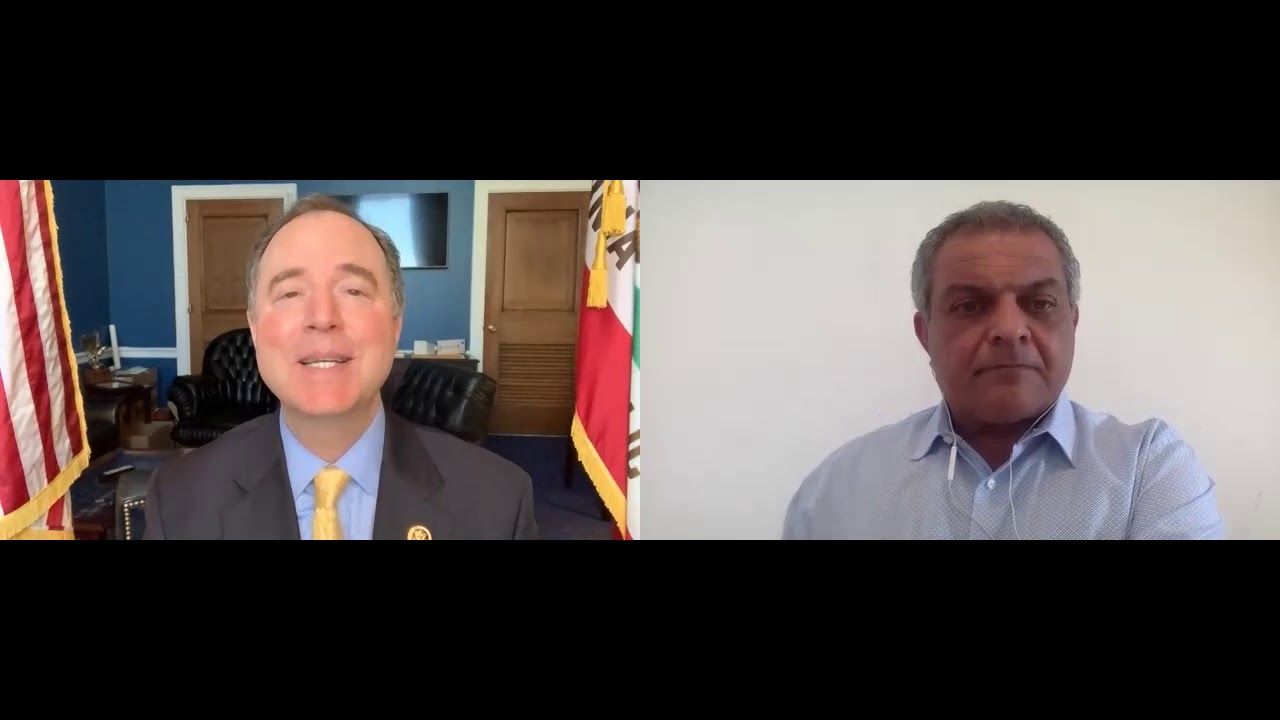 13:33 • 22.01.21
Rep Adam Schiff Says Congress Should Recognize Artsakh
09:42 • 29.12.20
UN's Guterres Issues Global Appeal to Make 2021 'Year of Healing'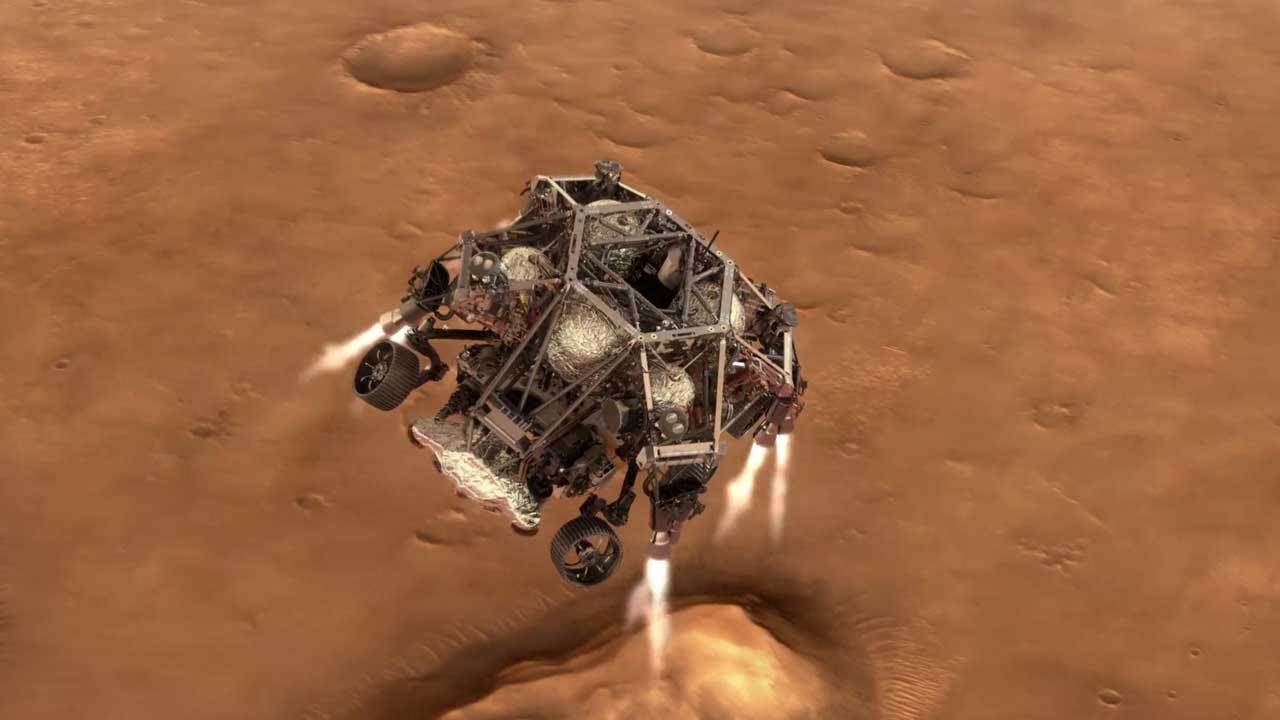 18:41 • 24.12.20
NASA's Mars 2020 Perseverance Rover Landing Animations
13:33 • 31.10.20
Azerbaijan Uses Prohibited Phosphorus Chemical Munitions - Defense Army Video
16:37 • 30.10.20
Artsakh Defense Army Units Neutralizing Azerbaijani Arms Supplies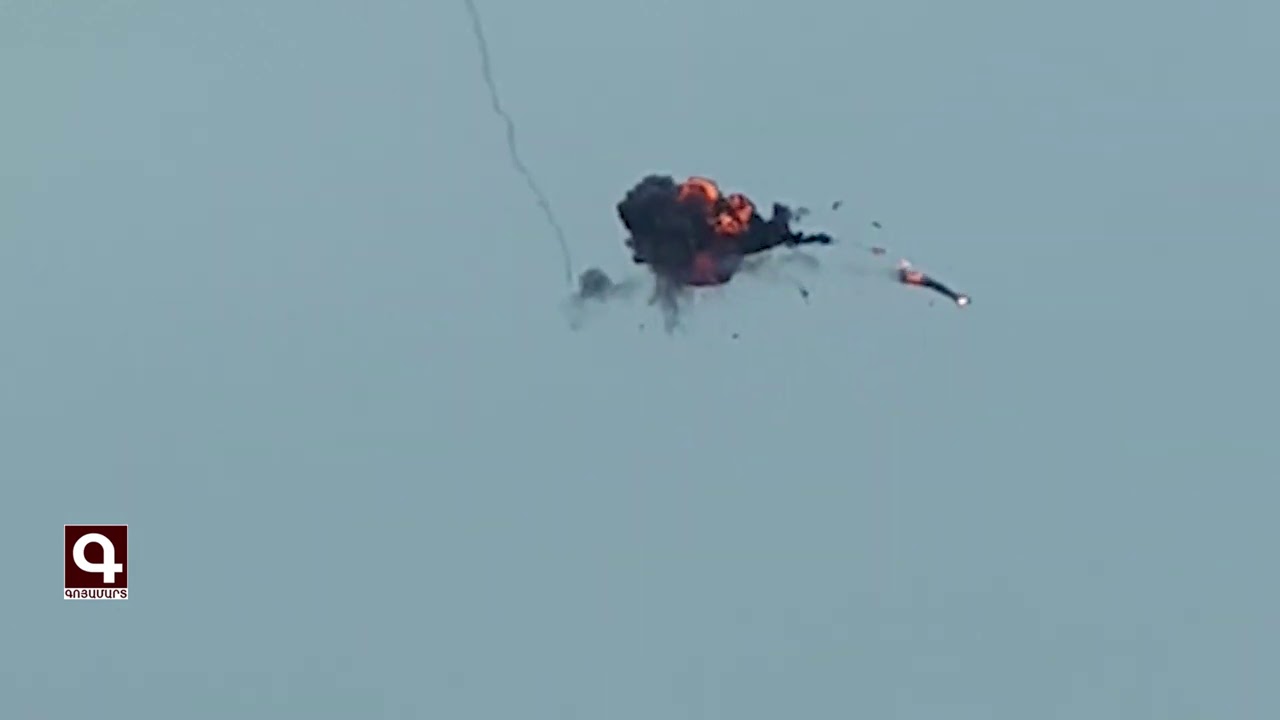 11:25 • 28.10.20
Artsakh Defense Army Units Neutralizing Azerbaijani Drone
13:45 • 24.10.20
Nagorno-Karabakh's Status Has Been At the Heart of Our Approach - Zohrab Mnatsakanyan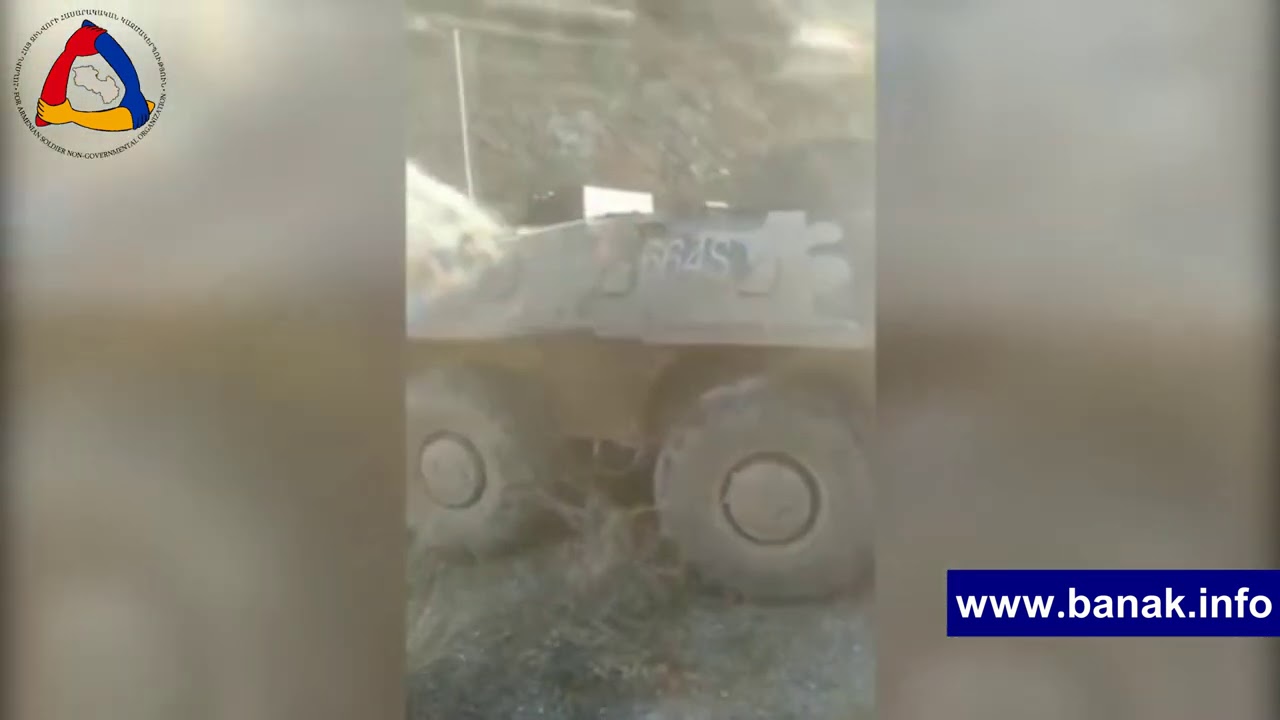 11:51 • 24.10.20
Artsakh Defense Army Releases Video Featuring Damaged Azerbaijani Military Equipment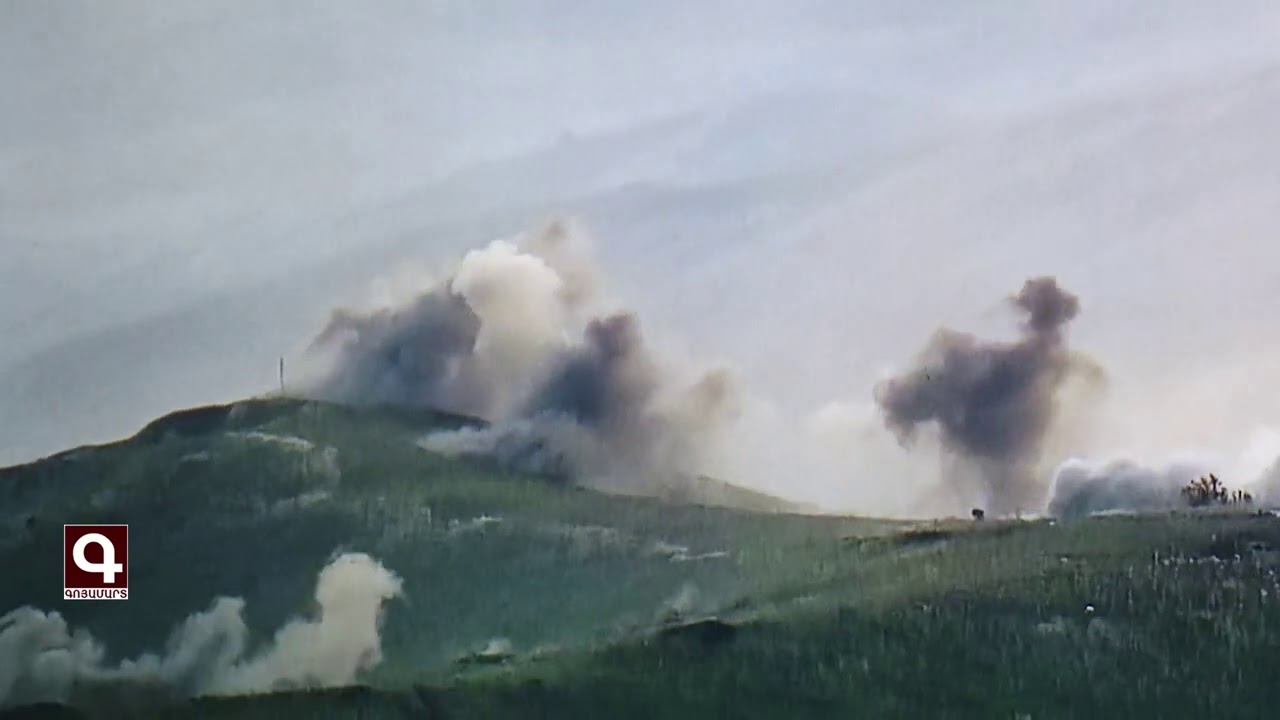 11:40 • 24.10.20
Artsakh Defense Army Units Inflicting Manpower Losses on Azerbaijan
10:39 • 24.10.20
Gas Pipeline Damaged in Azerbaijani Fire Targeting Nagorno-Karabakh's Capital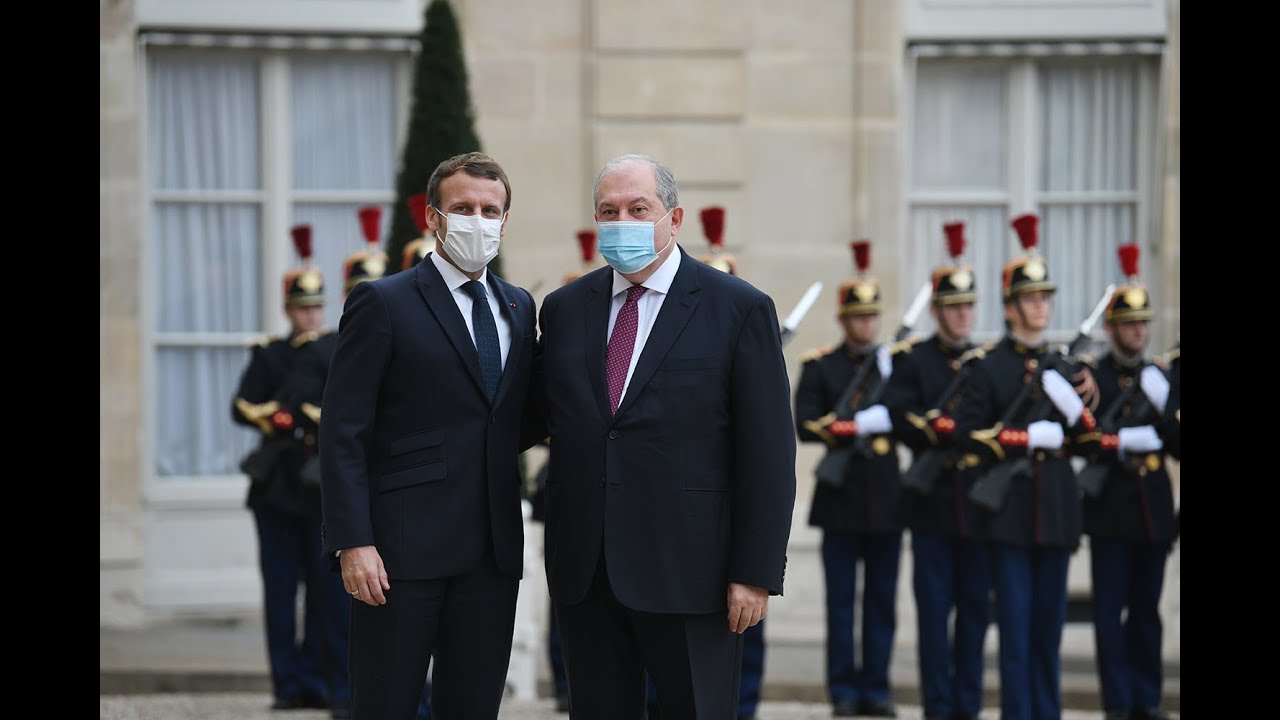 12:41 • 23.10.20
President Armen Sarkissian Meets Emmanuel Macron at Élysée Palace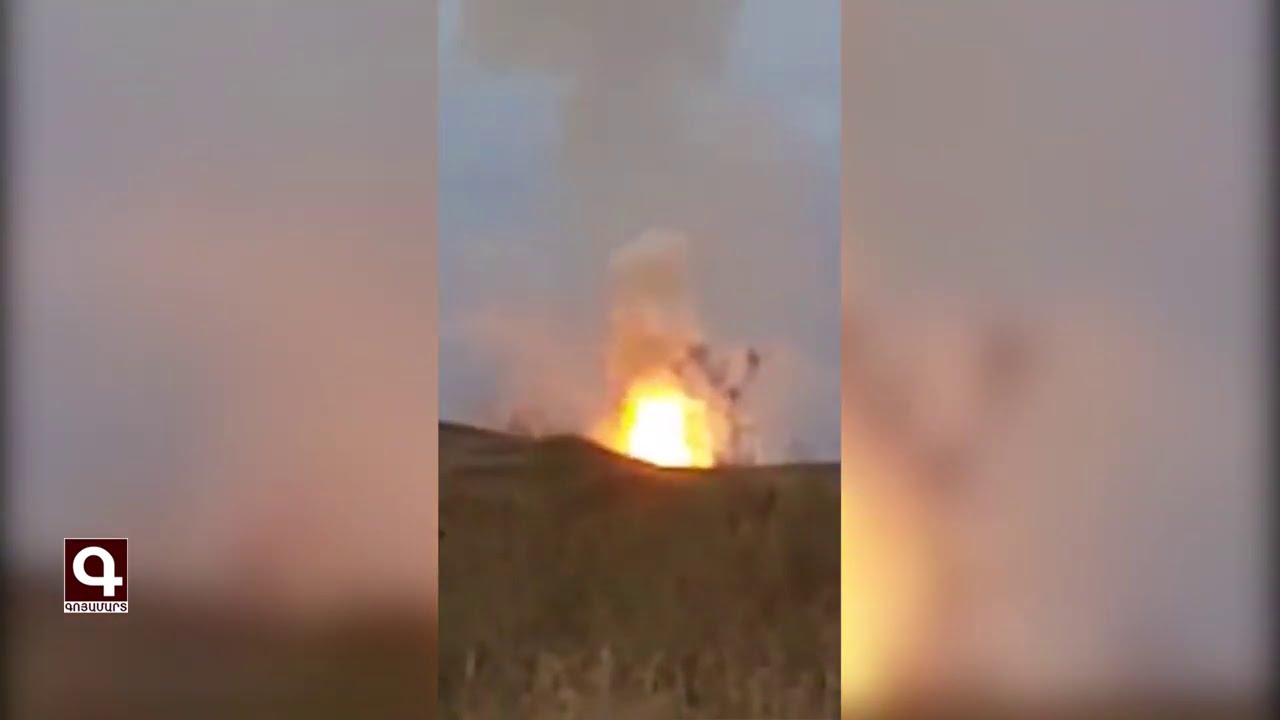 12:16 • 23.10.20
Artsakh Defense Army Neutralizes Azerbaijani Military Hardware
12:02 • 22.10.20
Artsakh Defense Army Units Neutralizing Azerbaijani Military Infrastructures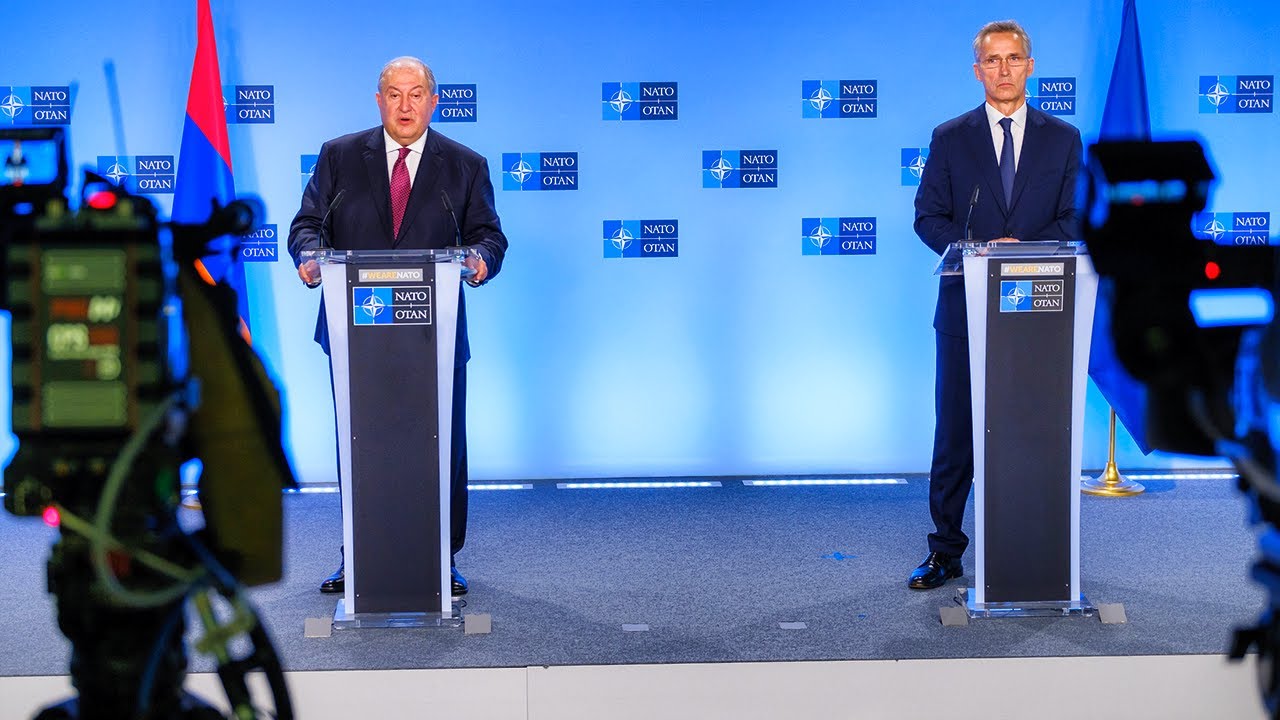 10:35 • 22.10.20
President Armen Sarkissian Meets with NATO Secretary-General in Brussels
10:51 • 17.10.20
Buildings and Homes Lying in Ruins in Nagorno-Karabakh's Capital After Azerbaijani Shelling
15:09 • 15.10.20
Artsakh Defense Army's Precision Fire Gives Deadly Blow to Enemy
13:13 • 13.10.20
Artsakh Defense Army Units Destroying Azerbaijani Tank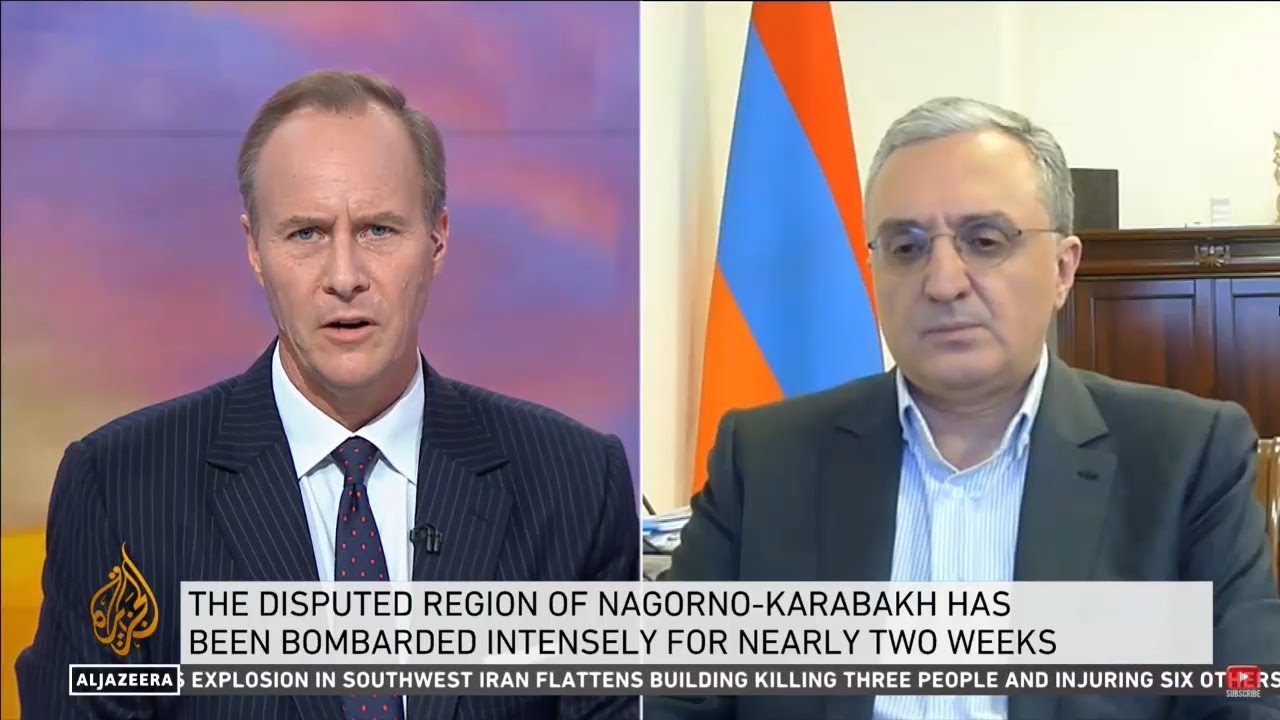 12:56 • 12.10.20
Zohrab Mnatsakanyan: Ceasefire Does not Mandate Azerbaijan to Kill Civilians and Hit Civilian Settlements
12:23 • 12.10.20
Armenians Protest Outside Turkrish Embassy in Los Angeles
17:23 • 09.10.20
Losses in Azerbaijan's Military Featured in Defense Army Footage
15:53 • 09.10.20
Artsakh Defense Army Neutralizing Adversary's Transport Column
14:11 • 09.10.20
Turkey openly backs Azerbaijan 'far more aggressively than in the past' - ABC News on Syrian mercenaries fighting in Karabakh
15:52 • 08.10.20
Iconic Armenian Church Hit in Azerbaijani Attacks in Nagorno-Karabakh City (photos)
10:57 • 08.10.20
Artsakh Defense Army Continues High-Precision Strikes
14:24 • 07.10.20
War Situation in Karabakh on European Parliament's Agenda
19:31 • 05.10.20
Call for Urgent Action: Armenian Journalist Brings Intn'l Colleagues' Attention to Situation iin Artsakh After Azerbaijani Attacks
16:17 • 04.10.20
Turkey's Support to Syrian Mercenaries Fighting Against Artsakh: Facts About Azerbaijani Aggression
12:39 • 04.10.20
Nagorno-Karabakh's Capital Under Azerbaijani Strikes
13:49 • 03.10.20
Armenian Armed Forces Neutralize Azerbaijani Defense Positions
10:12 • 29.09.20
ArmenianTroops Destroy Azerbaijani Armored Fighting Vehicle on Frontline
23:42 • 28.09.20
There is a solid evidence that Azerbaijan has launched a thoroughly planned attack on the NKR
18:45 • 28.09.20
EU calls for Immediate End to Hostilities over Nagorno-Karabakh
18:30 • 28.09.20
Azerbaijan loses 10 units of military equipment after launching tank attack on Karabakh frontline
16:31 • 28.09.20
Azerbaijani Drones Spot Journalists in Naggorno-Karabakh
09:07 • 28.09.20
Azerbaijan Suffers Manpower Losses in Heavy Battles on Karabakh Frontline
13:01 • 09.09.20
Samsung Partners with Tom Browne to Release New Smartphone Edition Worth $3,300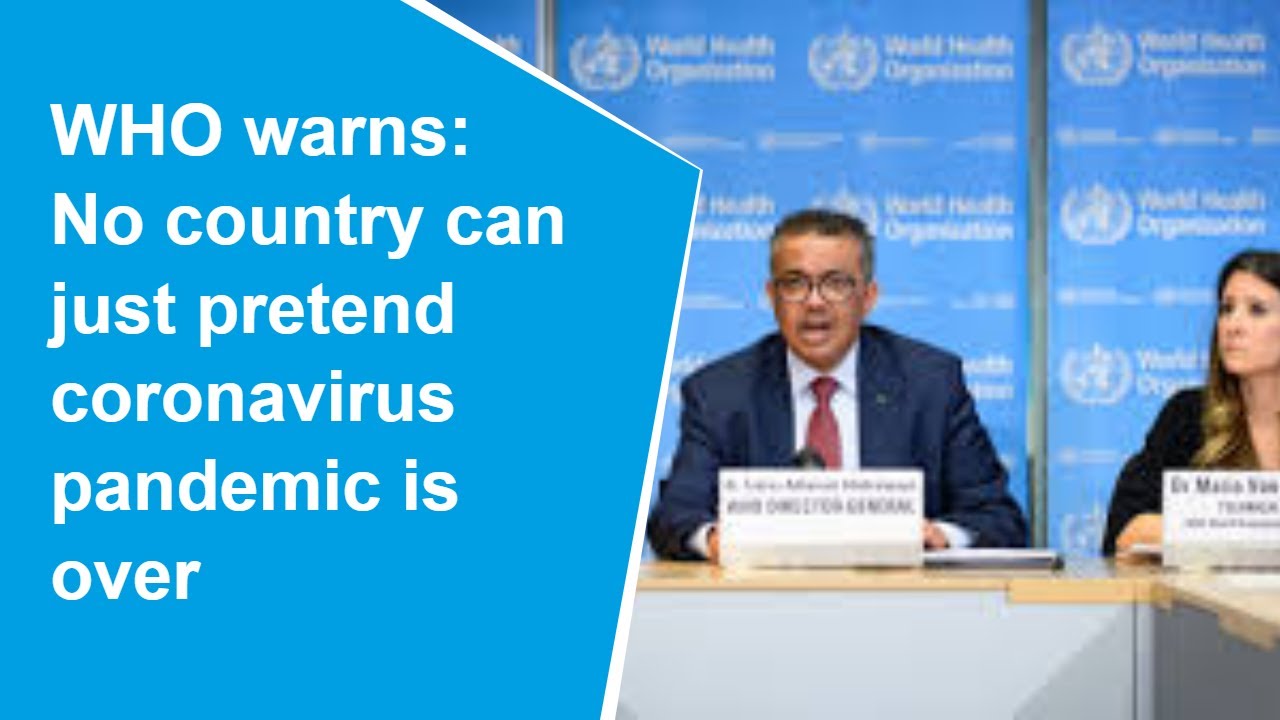 13:39 • 01.09.20
Opening Up Without Control of COVID-19 is Recipe for Disaster, Says WHO